Easter Chick Craft For Toddlers

You are going to love this easy Easter chick craft for toddlers. We are loving all of our Easter crafts and activities this month and this one is guaranteed to become a favorite!
Have you ever gone to a craft store with a toddler? I do it so often and it never gets easier. My daughter is pretty understanding and she knows we can't just buy everything she would like to. But sometimes she falls deeply in love with something she sees, like this past week.
The moment we arrived in the craft store she saw these little chicks and she took one on her hand.
"Mama! look! A Chick! I need to buy this".
When I looked for the price I couldn't believe what I was seeing. But my daughter wanted it so badly and she wouldn't let go.
So I cut a deal with the little girl: "what if instead of taking the chick we buy the supplies to make one?" . And she happily agreed.
Easter Chick Craft – What You Need
Supplies
These chicks are not only adorable but seriously easy to make. You probably have most of the materials at home already.
Instructions: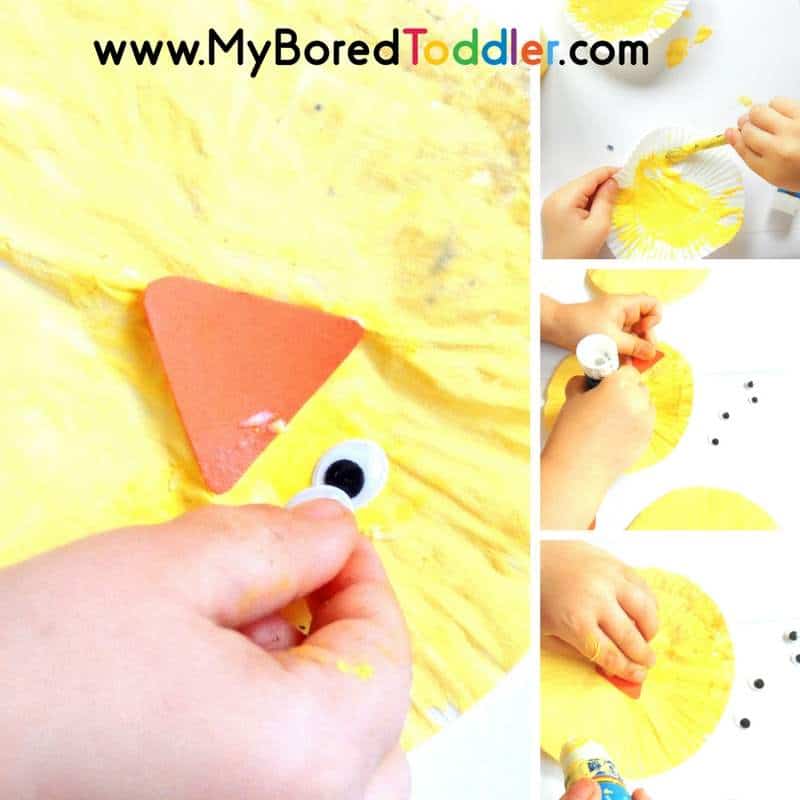 Step 1. Start by covering your working surface with an old table cloth or some newspaper.
Step 2. Make the muffin liners flat with your hands and invite your toddler to paint them with yellow finger paint.
Step 3. Let the liners dry for a little while (this may take longer depending on the amount of finger paint your toddler used).
We painted the paper just before the nap and the first thing my daughter said when she woke up was: " the chicks mama". So off we were to finish the chicks.
Step 4. Cut some triangles out of the orange construction paper to make the peaks of the chicks.
Step 5. Invite your toddler to glue the feathers, peaks and googly eyes to the chicks.
That's it! The most adorable chick's a toddler can make are ready. These are seriously easy to make and they are perfect for decorating for Easter!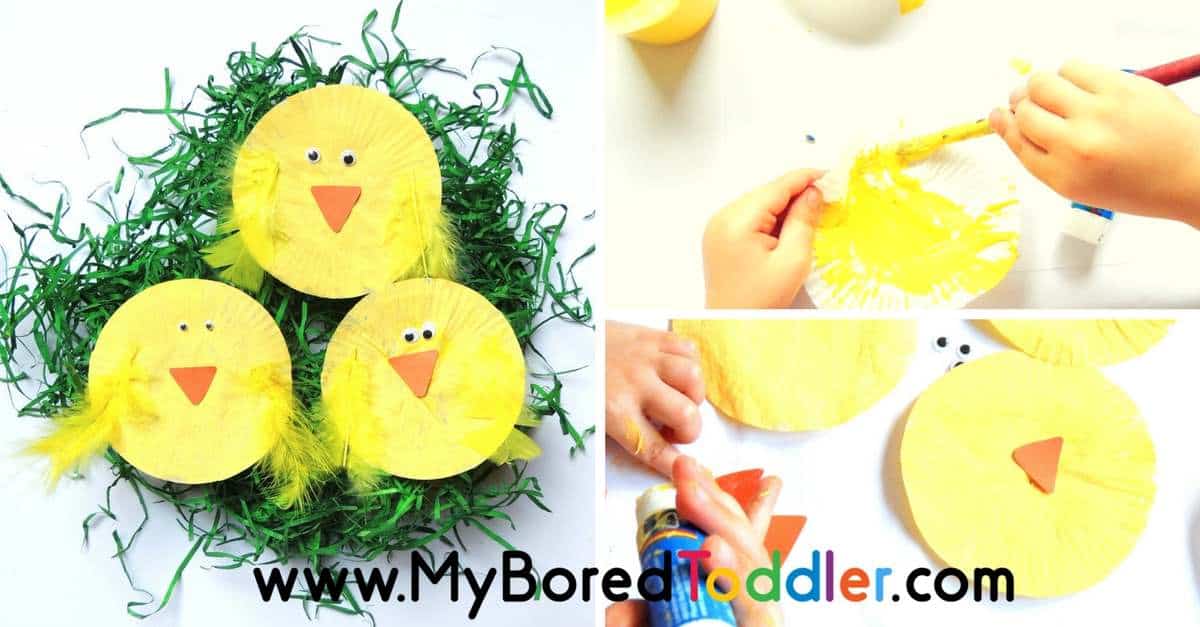 I hope you enjoy making this Easter chick craft. Make sure you check out more of our fun Easter Activities for Toddlers here. 
About the Author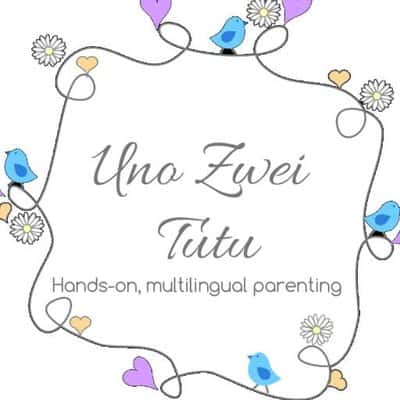 Isabel Arango is the owner of Uno Zwei Tutu – a multilingual parenting website full of great toddler and preschool activities, with a hands on Montessori approach. You can follow Isabel on Instagram, Twitter, Facebook and Pinterest.
More Toddler Activities!
If you want to keep your toddler busy makes sure you subscribe to our weekly newsletter and follow My Bored Toddler  on Facebook, Twitter, Instagram and Pinterest.
If you enjoyed this activity here are some more that you may enjoy: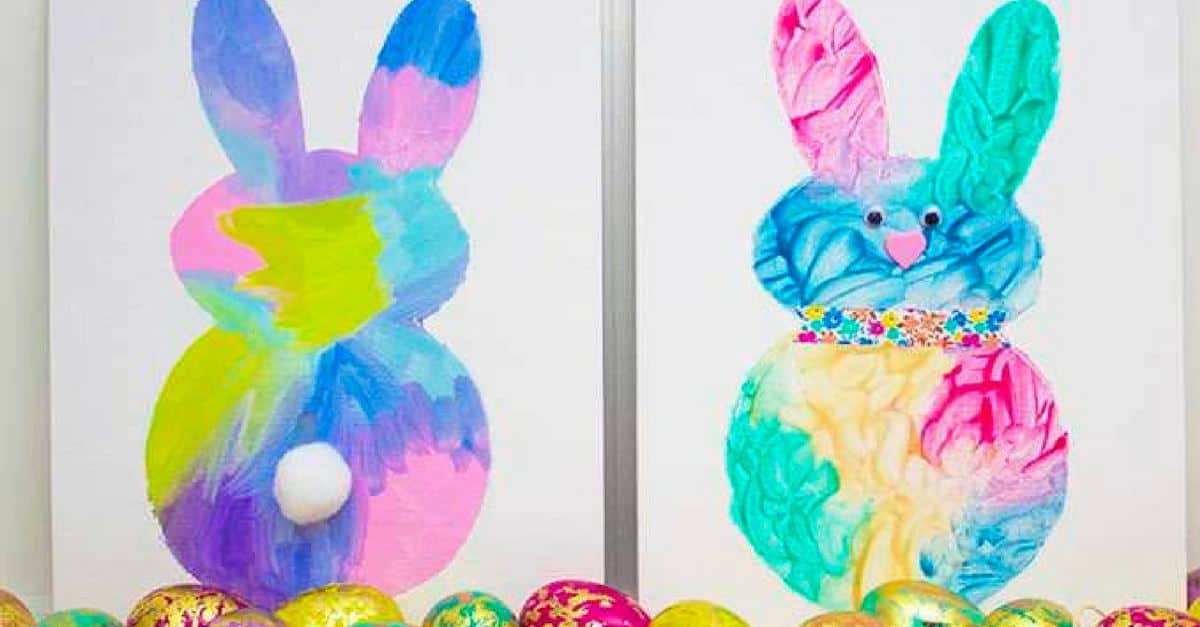 Easy Striped Toddler Easter Eggs