Healthy Toddler Snack Ideas for Travelling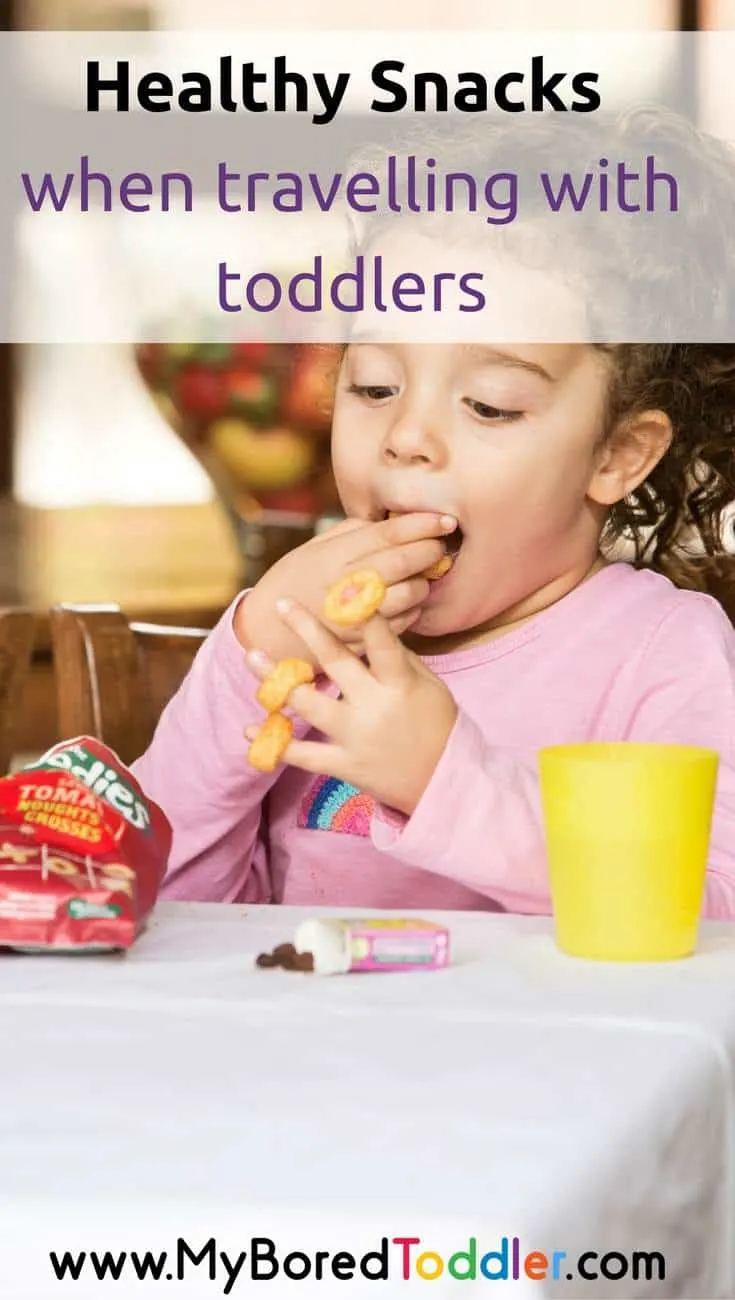 Are you looking for healthy toddler snack ideas for travelling with a toddler? We have been doing more and more travelling as a family lately and we're really loving it. We are attempting longer and longer road trips, some short plane trips and we even went on a cruise recently. While we're loving the travelling and the sight seeing, travelling with kids is definitely more of a challenge than travelling as a couple.
We were prepared with activities, and have slowly figured out that less is more when it comes to packing, but an area that we did struggle with was food. As advocates of healthy and nutritious food for our kids, we found ourselves slipping badly with this the more we traveled. Not only were our snacks and meals getting less healthy, we were also spending too much money on quick (and often unhealthy) snacks as needed, mainly to avoid those inevitable toddler hunger meltdowns.
Over time we have improved our game, and I'm happy to share with you some of our tips for healthy toddler snack ideas when travelling. These tips are designed to be simple - you're on holiday so you don't want to be spending time baking and creating complicated dishes for the kids. Convenience is key. This is the time to keep it simple while still being healthy.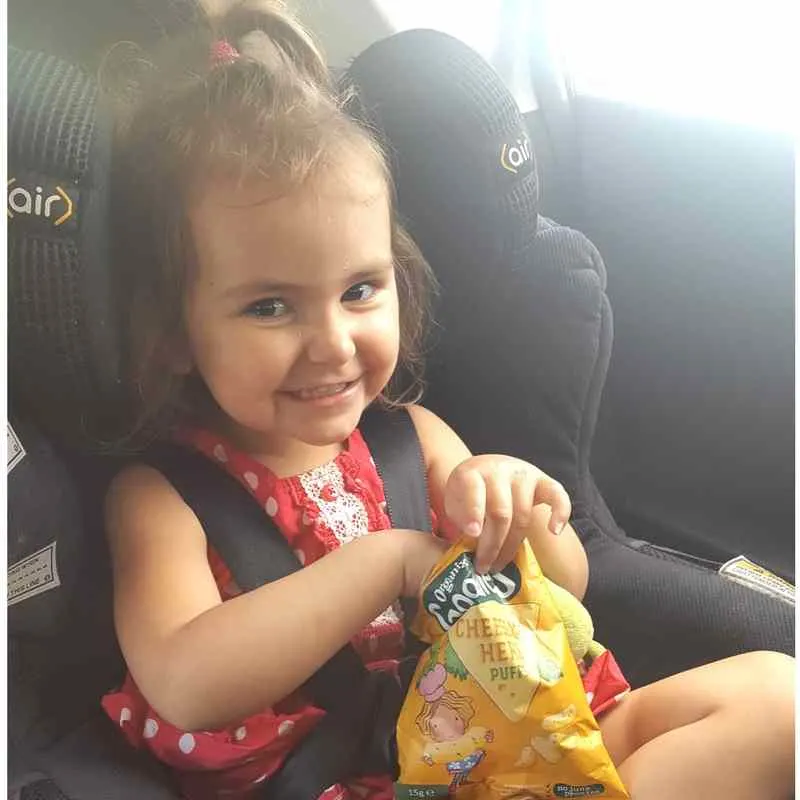 My tips for healthy toddler snack ideas for travelling
Embrace fruit and vegetables. Fruit is such a simple snack for travelling and with no packaging you aren't left with lunchboxes and containers to carry around after wards. You can also get away without refrigerating most fruit which makes it convenient to carry. We normally only pack enough for a day or two as you can normally find a supermarket or fruit store on your travels to restock.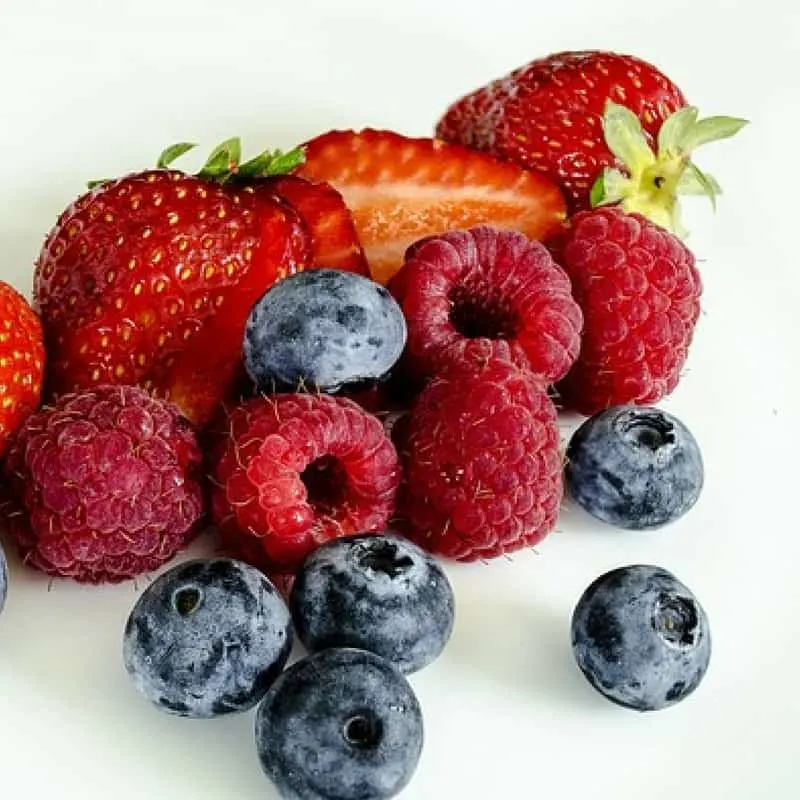 2. Snap lock bags are great for keeping snacks in. I'm normally not a fan of disposable packaging, but you don't want to be left with lots of containers when travelling, especially if you're going on a plane where weight and space is an issue. I add a few stickers to the bags to make them more fun!
3. If you do have access to a cooler bag, yoghurt pouches are great. They give a quick and healthy protein hit. Just make sure you read the packets and choose the ones with no added sugar.
3. Pre-packaged food is great to stock up on have on hand. I try to keep as much of these kinds of snacks on hand as I can as it saves us stopping for a quick (normally unhealthy and expensive) snack on the way. The problem with a lot of pre-packaged snacks (especially the ones aimed at children) is that they are full of sugar and other nasties. We love the Organix Goodies range as they have a 'no junk' promise and get the taste tick of approval from my kids! These are available in Coles and Woolworths so are easy to restock on your travels. The carrot stix are the flavour that my girls fight over!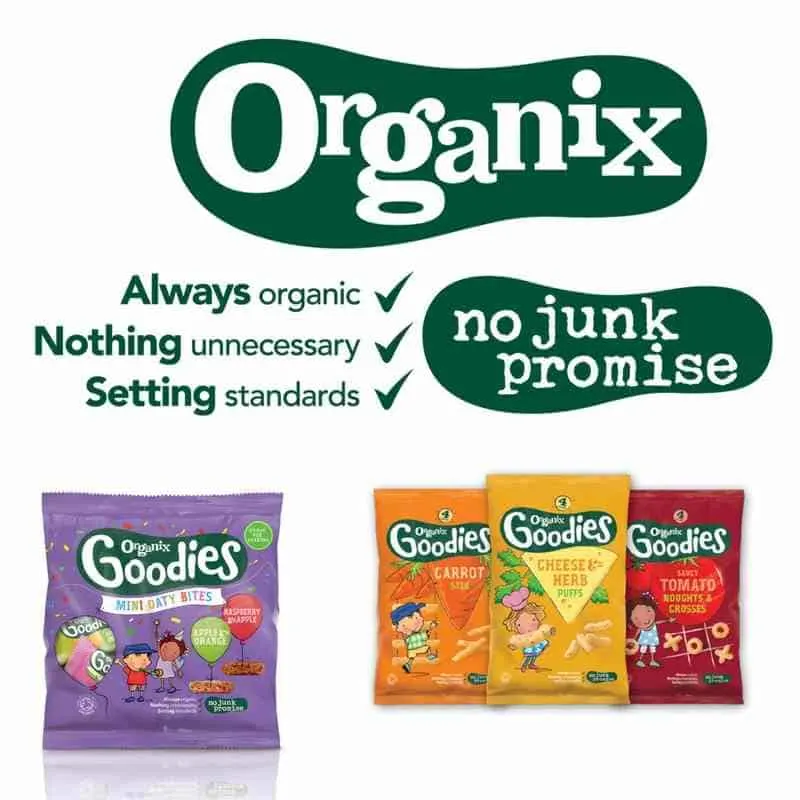 4. Don't forget the drinks! It pains me to have to spend $3 or $4 on a bottle of water because I have forgotten to take the kids drink bottles. I do try and pack a drink bottle when we travel and a lot of places (especially airports) are starting to have cold filtered water where you can fill them up. If we are travelling in the car I will freeze a large 2L bottle of water so that we can top up the kids drink bottles with cold water as we go.
5. Choose wisely when purchasing snacks. We don't pre-pack everything. Sometimes it's not practical and other times we just want to walk out of the door without having to be so organised (it is a holiday after all!). The trick is to always leave with SOMETHING in your bag. Then we'll seek out healthy snack ideas like sushi or a sandwich from the bakery. Often we go past a location with a supermarket and it's quick and easy to pop in for some snacks - and you have the same healthy options that you would have at home.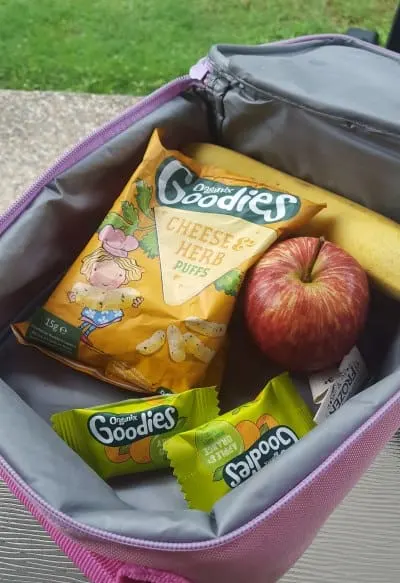 What are some easy healthy toddler snacks that you pack? We'd love to hear in the comments below.
If you're looking for some great, healthy and junk free snacks that are perfect for travelling with your toddler, try the Organix Goodies range next time you're in Coles or Woolworths. They're very reasonably priced and so handy to have with you on a trip.
You can find out more about the Organix Goodies range at www.organix.com