A construction zone in a sensory bin is a fun activity for small world play with toddlers. The activity is easy to set up with toys and materials you probably have on hand. A construction theme is ideal for boosting imaginative play and fine motor skills in your early learner.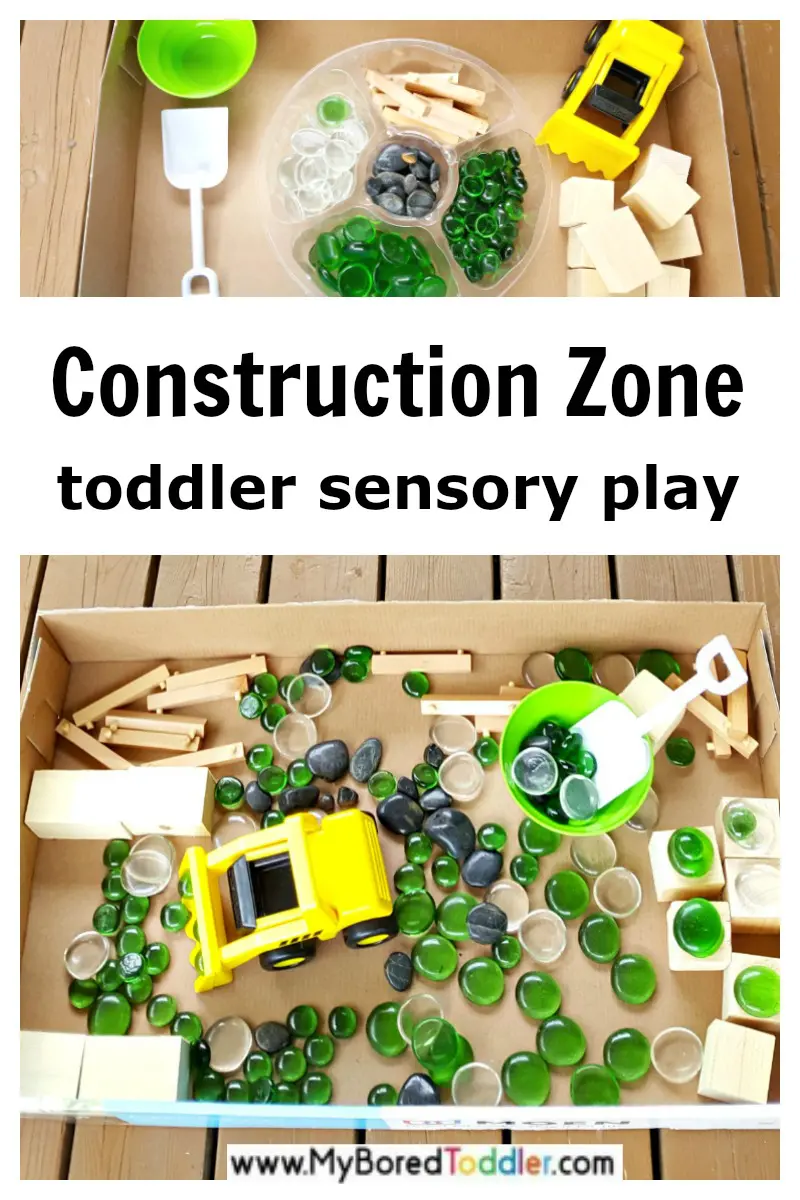 Construction Zone Small World Play for Toddlers
Toy trucks and cars offer lots of play value for toddlers: counting vehicles; sorting colors and sizes; building ramps. They use their fine motor skills to push vehicles, dig with shovels, and stack stones.
In a construction scene, toddlers can add rocks and lumber and bulldozers to their small world play with toy cars.
This is always a popular small world play for toddlers and is really easy to set up too. I love to read Mighty Mighty Construction Site before we set this one up (this one with the sounds is always a huge hit!) and you can find this book HERE on Amazon.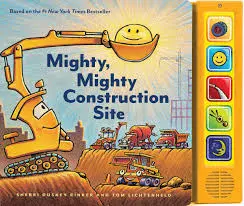 If you enjoy this activity make sure you share how it goes in our Facebook group or over on Instagram (use #myboredtoddler and follow @myboredtoddler so we can all see!).
What you need for a construction zone small world play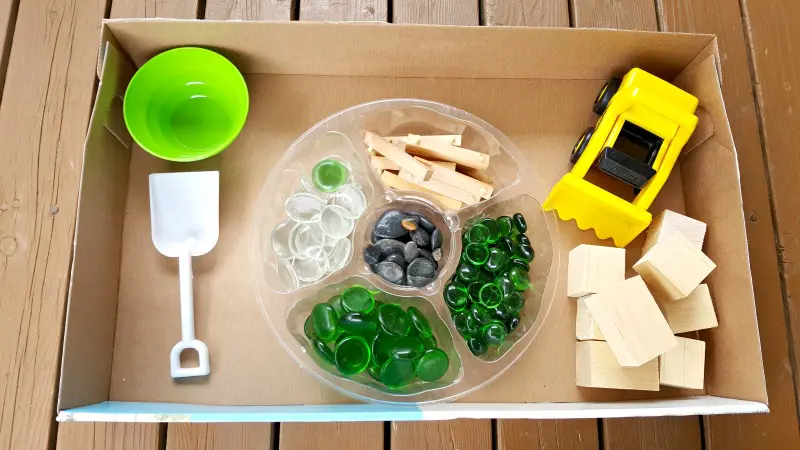 Our construction zone is made up of a variety of materials. You can substitute any of these items with other items you have on hand.
Cardboard box
Wood pieces
A recycled cardboard box is ideal as the bin for the construction zone. You can also use a plastic tub or tray (I like these ones as they store easily under the bed), or any other container you have available. We used a box with the lid removed but you can leave the lid on for easy storage. The lid can also become a ramp for the trucks!
Glass stones come in a variety of sizes and colors and have a nice smooth texture which adds another sensory experience to the play. If you don't have glass stones, you can substitute pieces of pasta or even actual stones gathered outside.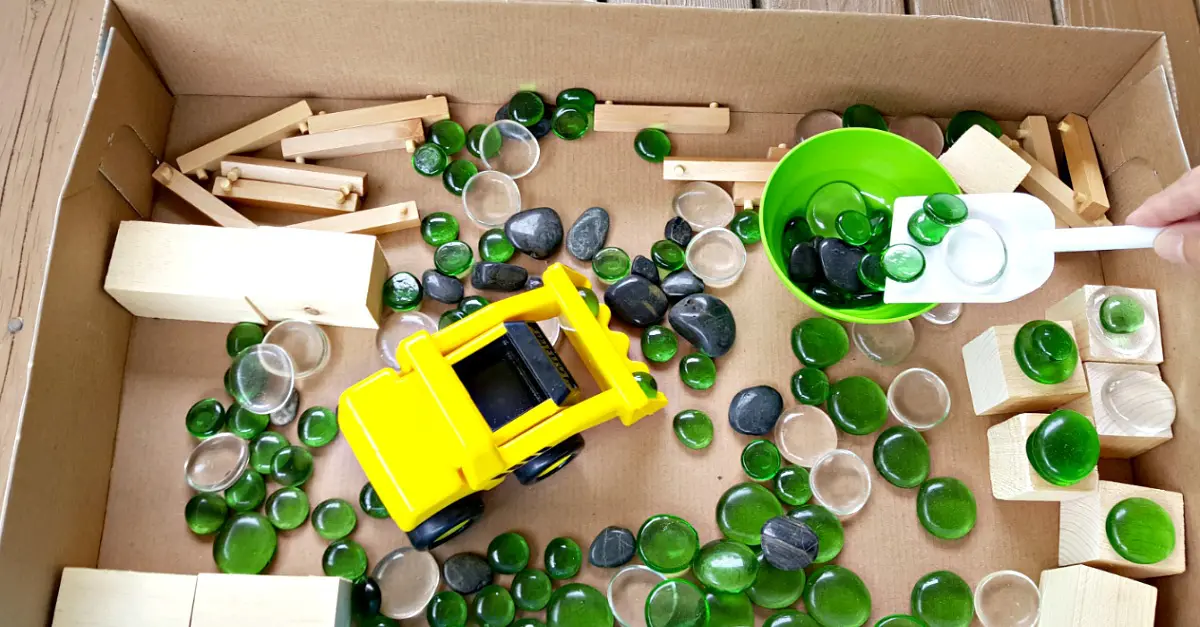 Kids can have lots of fun with this activity: plowing; stacking; scooping! The play is largely child-led, so kids can dig right in when the materials are set out as an invitation to play.
Here are a few suggestions on how to guide the play with words and actions.
Clear stones away to build a parking garage for the truck.
Build a fence with wood pieces and use the bulldozer to push stones into the fenced area.
Count and stack stones.
Scoop stones up with a shovel; pour stones into a bucket or bowl.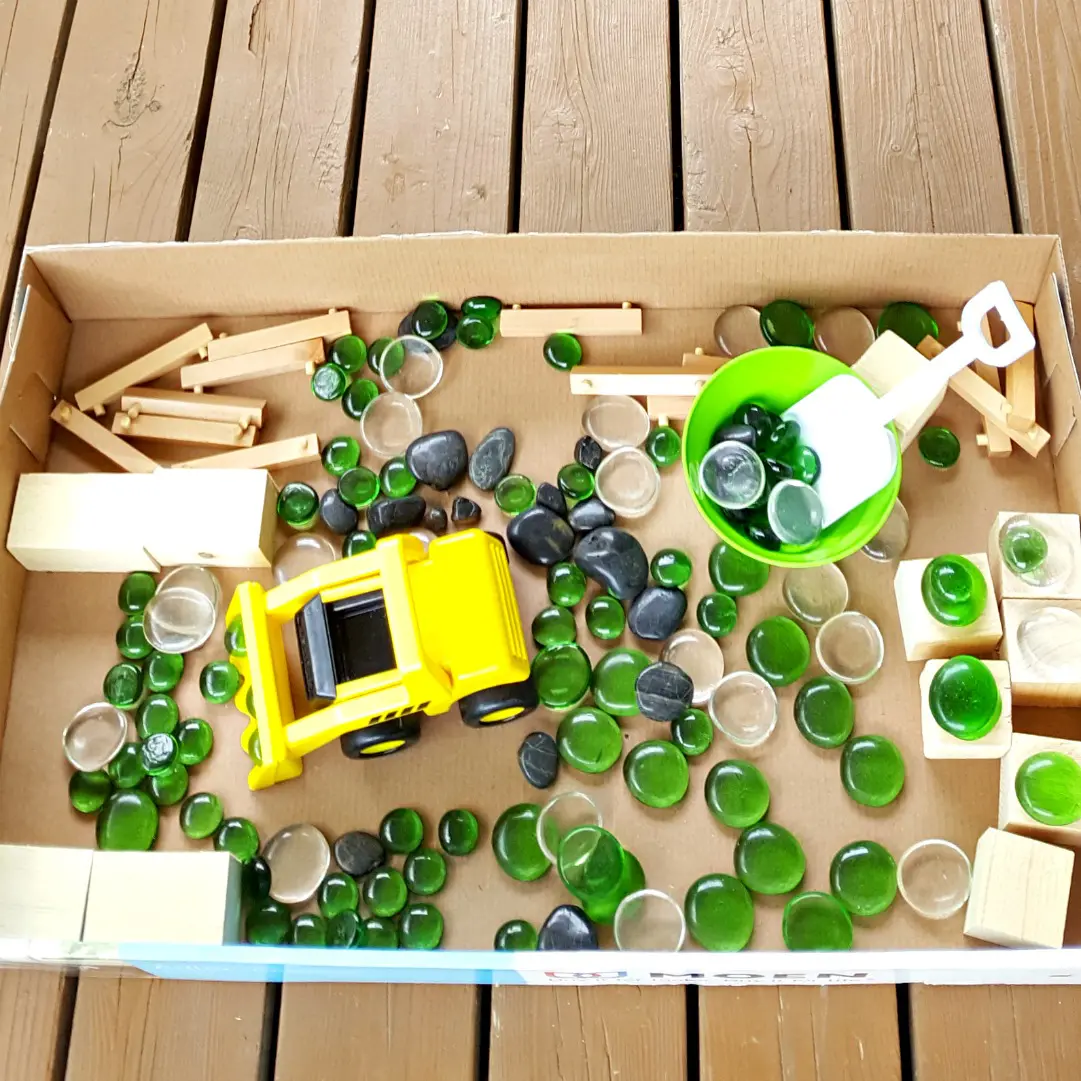 A sensory bin construction zone offers amazing play value for toddlers. Kids can help set up the area and choose vehicles and tools to add to the bin.
The activity is largely mess free, and can be set up indoors or outdoors. The box or bin defines the play area and contains the materials, making for easy storage when it's time to clean up.
Since this is a child-led activity it allows you a bit of time to cook or clean while your child plays nearby. The activity will appeal to kids from toddler age to preschool or even kindergarten, so kids of different ages can enjoy the activity together.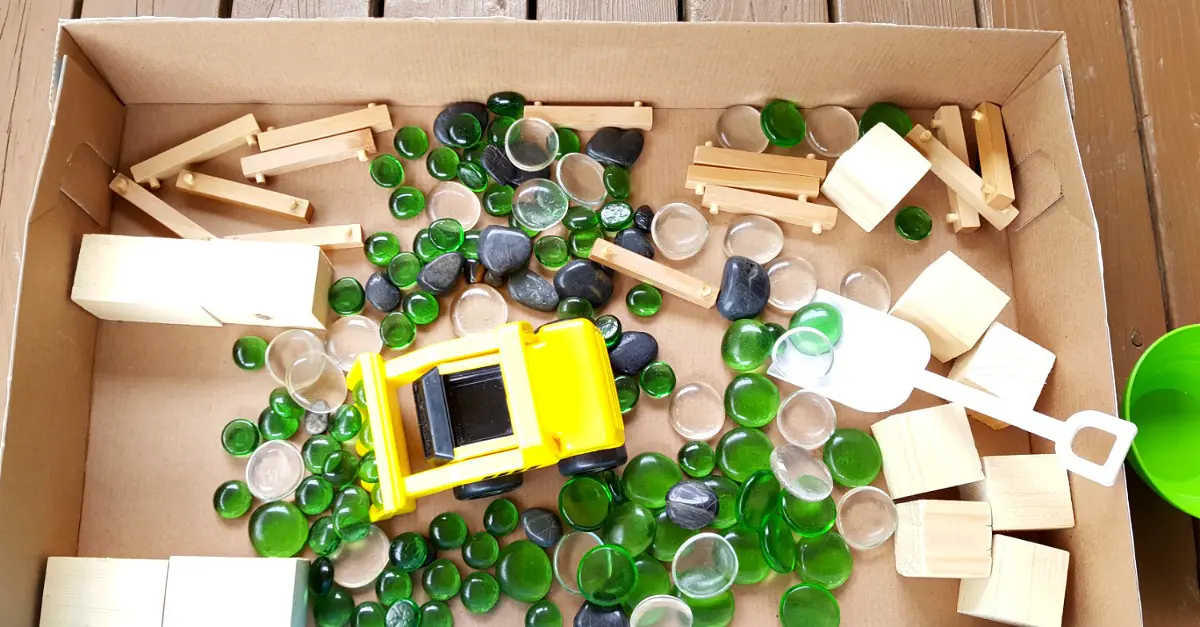 Don't forget that if you loved this activity jump into our Facebook group and share a photo, or just get some more inspiration from our almost 20,000 members. We also love seeing your posts on Instagram - follow @myboredtoddler and tag #myboredtoddler for more toddler activity ideas.
Some more great toddler activities you might like are:
Construction Themed Activities for Toddlers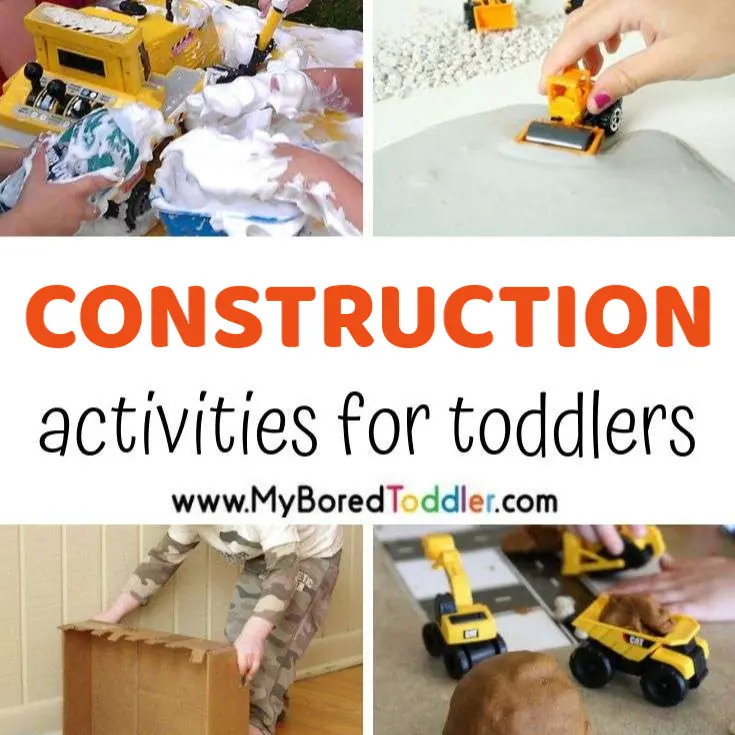 Car & Truck Toddler Activities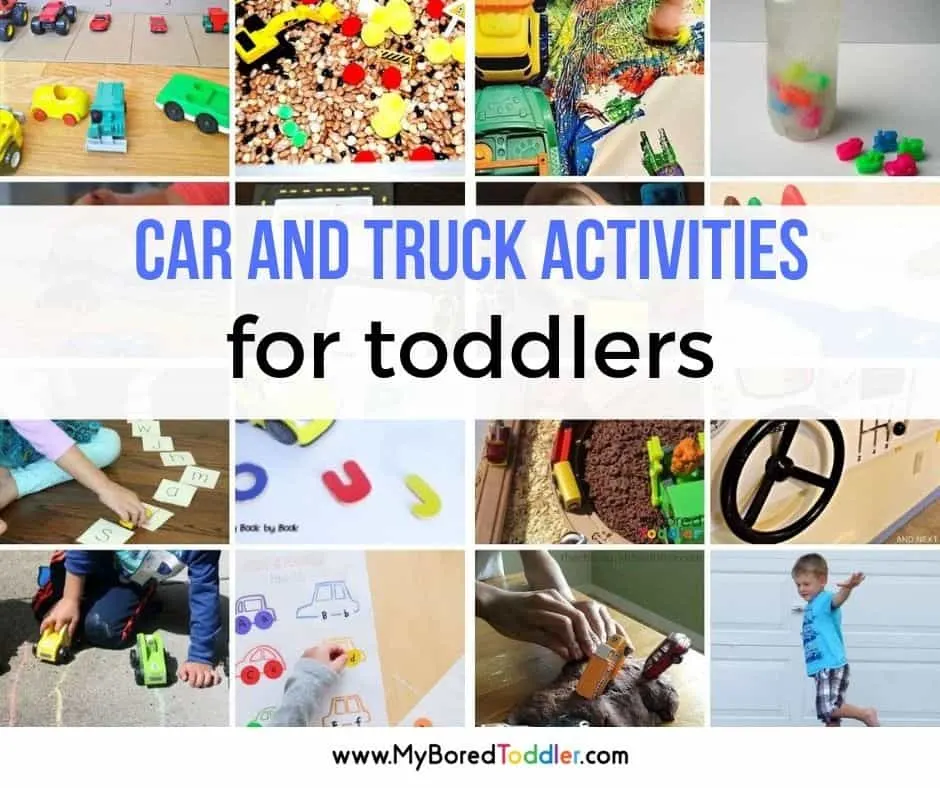 Toddler Activities to Do At Home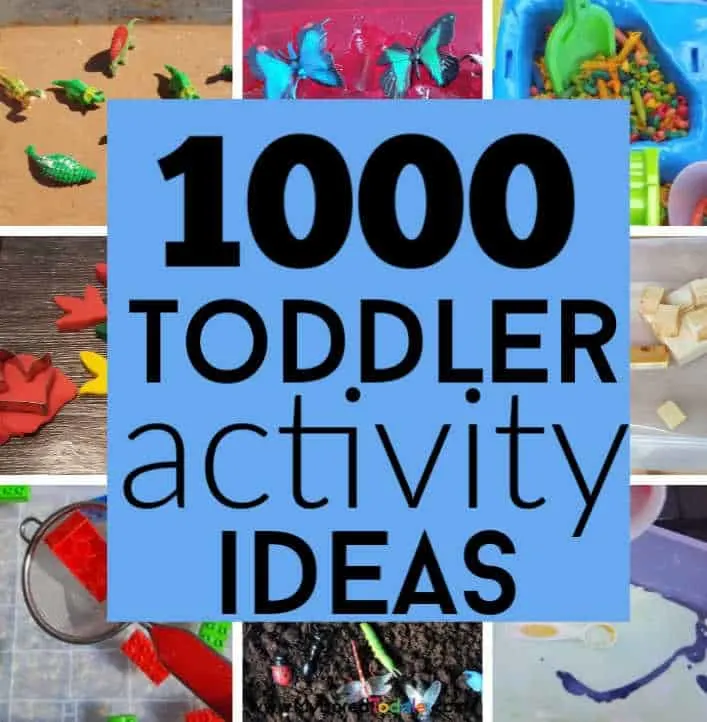 About the Author
Heather is a former preschool teacher and founder of preschooltoolkit.com, a website providing early learning resources for teachers and parents. She focuses on creating fun crafts and activities that engage developmental skills while promoting hands-on learning through play. Follow her on Facebook, Pinterest, Twitter, Instagram and Google+