This easy yarn pumpkin craft for toddlers is a fun way to explore the fall season, and to get ready for Halloween too. The bright orange yarn and colorful crayons used in this activity provide sensory and fine motor fun for kids.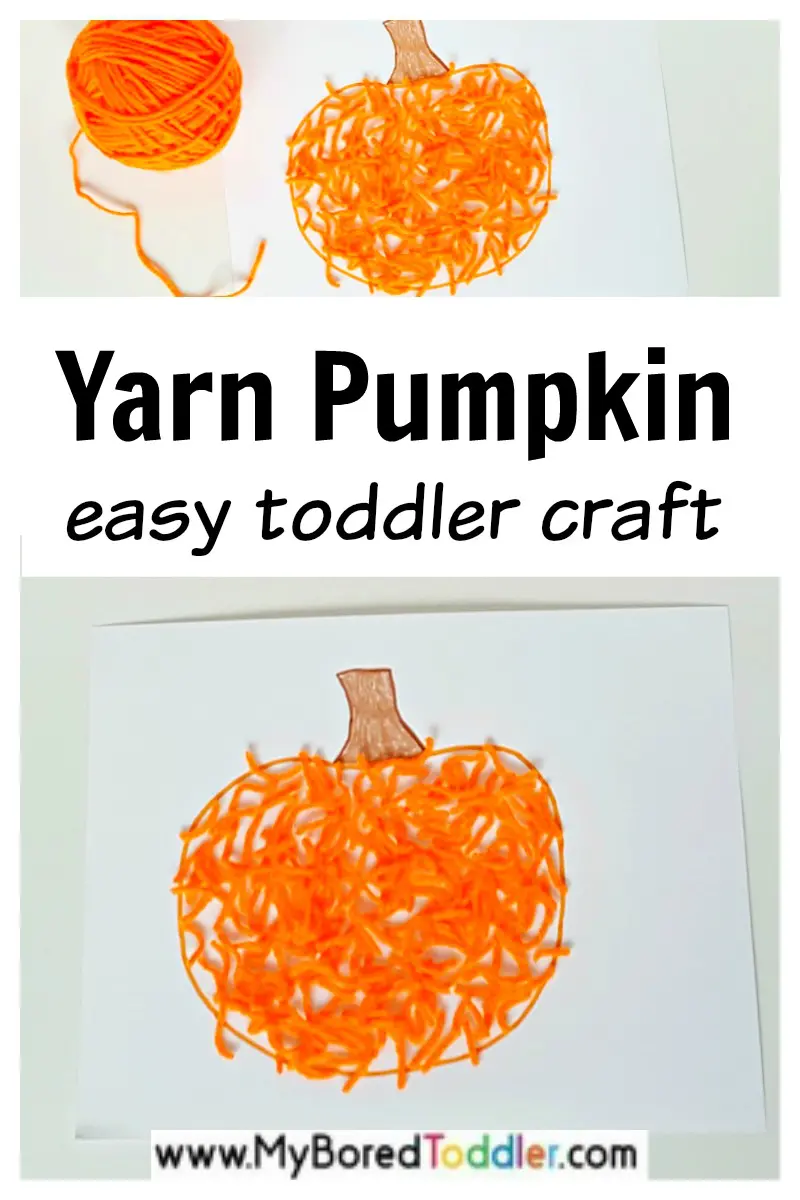 Easy Yarn Pumpkin Craft
The fall season is all about harvesting fruits and vegetables including big, round, orange pumpkins. A pumpkin craft like this one helps to explore the colors and shapes that make up the harvest.
Along with arts and crafts, include a visit to a local farm or market if possible. Real life, hands-on experiences reinforce everyday learning and the growth of developmental skills.
What you need to make your yarn pumpkin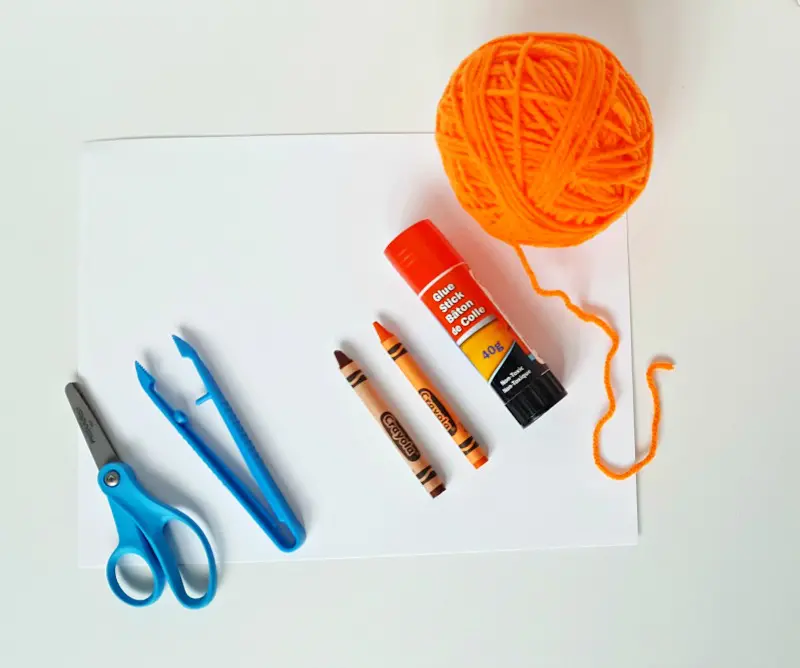 Instructions for a pumpkin craft with yarn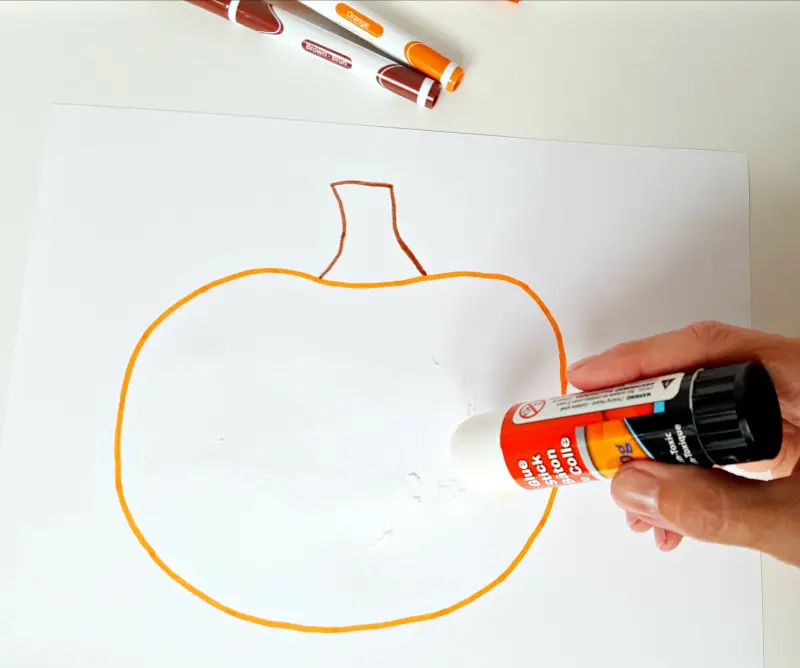 Draw a pumpkin with markers on cardstock.
Spread glue onto the pumpkin with a glue stick.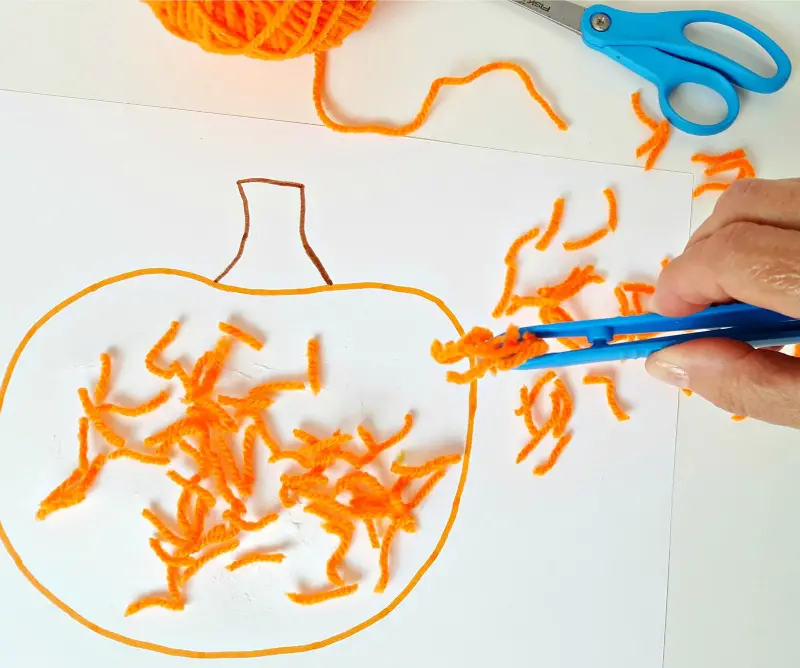 Cut yarn into small pieces.
Sprinkle the yarn over the pumpkin.
Color the stem with a brown crayon.
Kids can use tongs or their fingers to transfer the yarn pieces to the pumpkin. Show your child how to press down on the yarn to secure it to the glue. This might cause a few strands of yarn to stick to fingers!
Lift the pumpkin picture and shake gently to remove yarn that isn't stuck to the glue. This will reveal patches where glue and more yarn can be applied.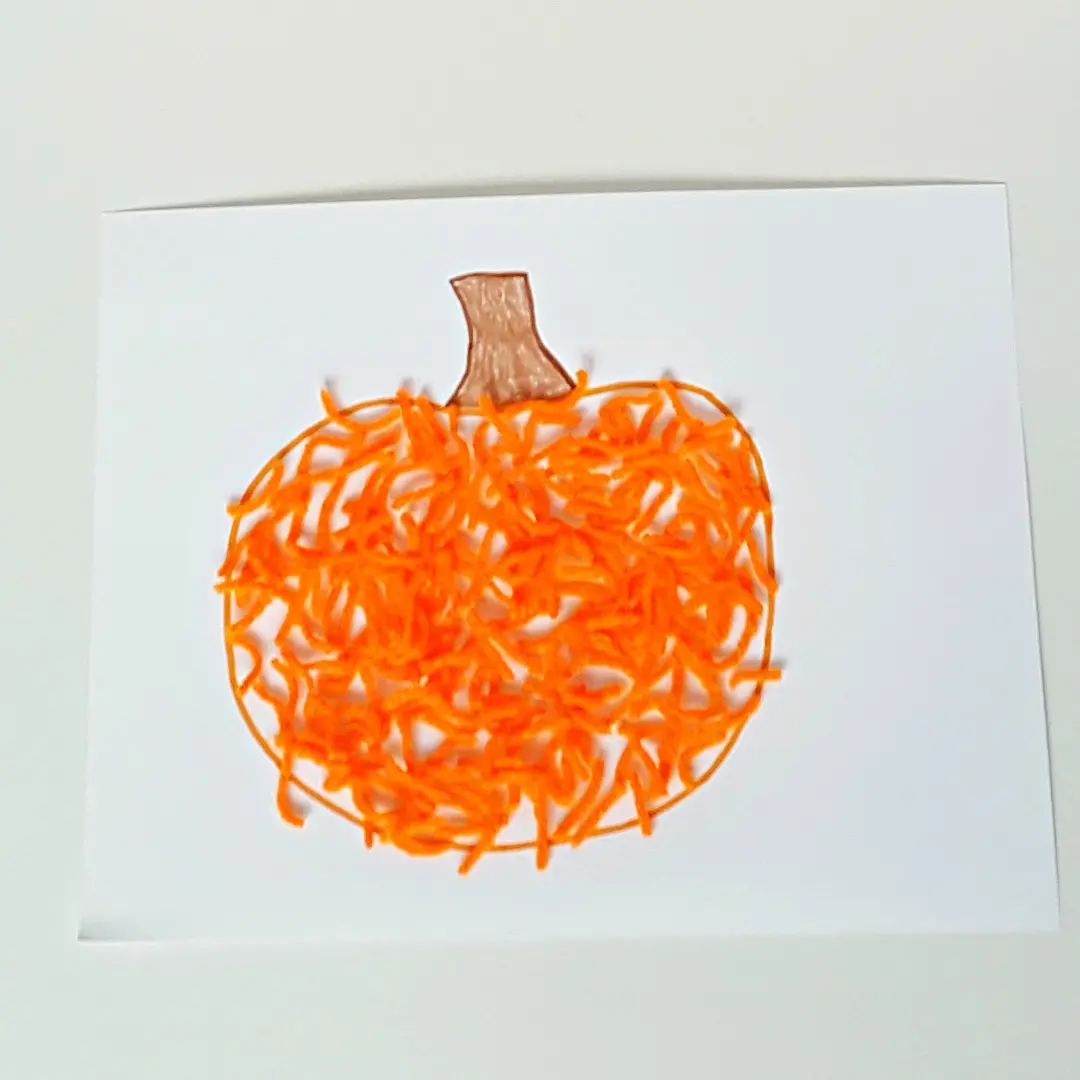 Pumpkin crafts are filled with lots of sensory experiences for toddlers.
Encourage your toddler to squeeze a ball or yarn or a handful of yarn pieces, and maybe toss them around!
You can use other options for this project including gluing brown yarn for the stem, and coloring the pumpkin before adding the yarn. Adjust the activity according to kids ages, interests and skill levels.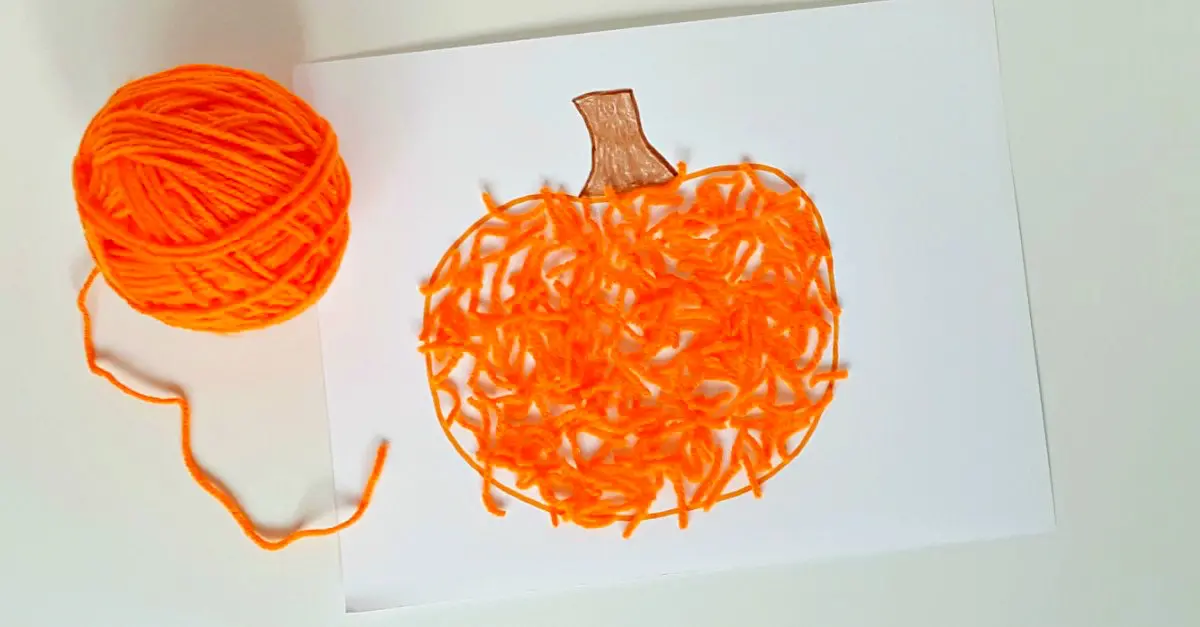 This activity supports early learning while kids have fun making pumpkins.
The textures and colors of this simple craft provide awesome sensory experiences for toddlers.
Working with the glue stick and small pieces of yarn engages the fine motor skills.
Talking about the fall season and how pumpkins grow promotes language skills and early learning.
Name colors as you play alongside your toddler.
You made a big orange pumpkin.
Will your pumpkin have a brown stem?
Provide this fun pumpkin activity to highlight a fall theme with your toddler.
We would love to see you share a picture of your yarn pumpkin craft in our Facebook group or over on Instagram (use #myboredtoddler and follow @myboredtoddler so we can all see)
Some more toddler activity ideas that you might enjoy are:
Pumpkin Crafts and Activities for Toddlers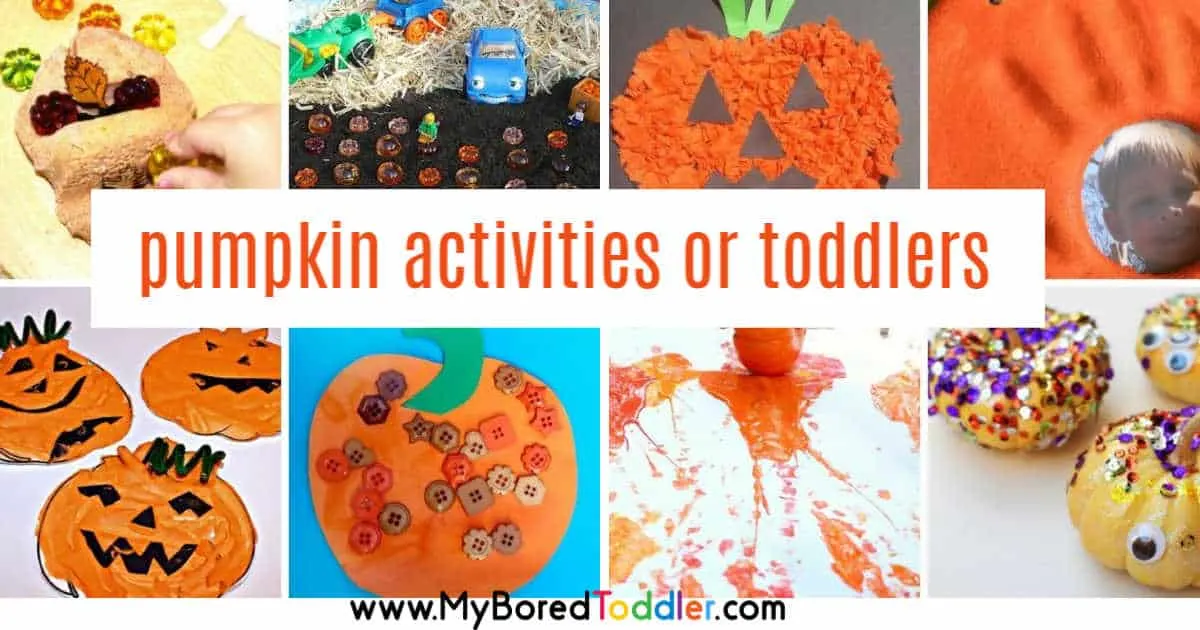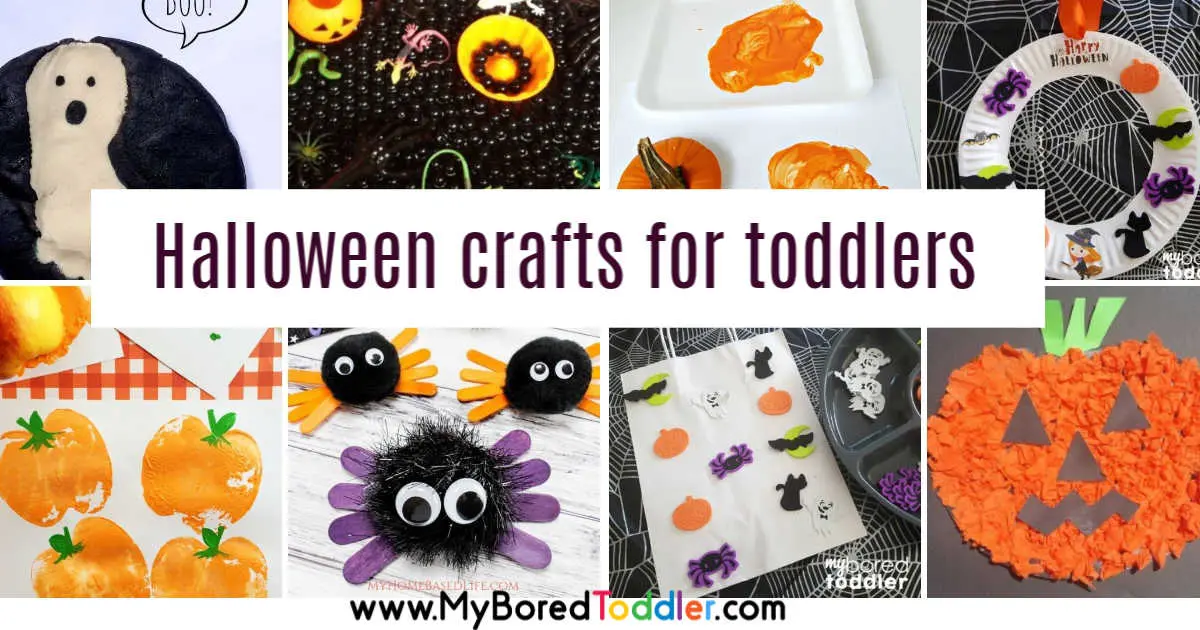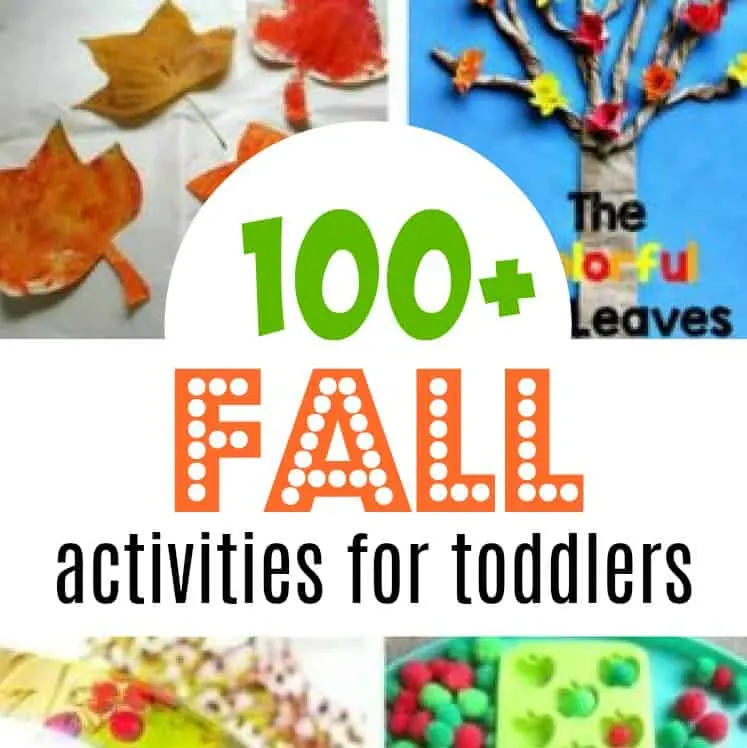 If you enjoyed this post why not PIN IT on Pinterest (you can follow @myboredtoddler HERE)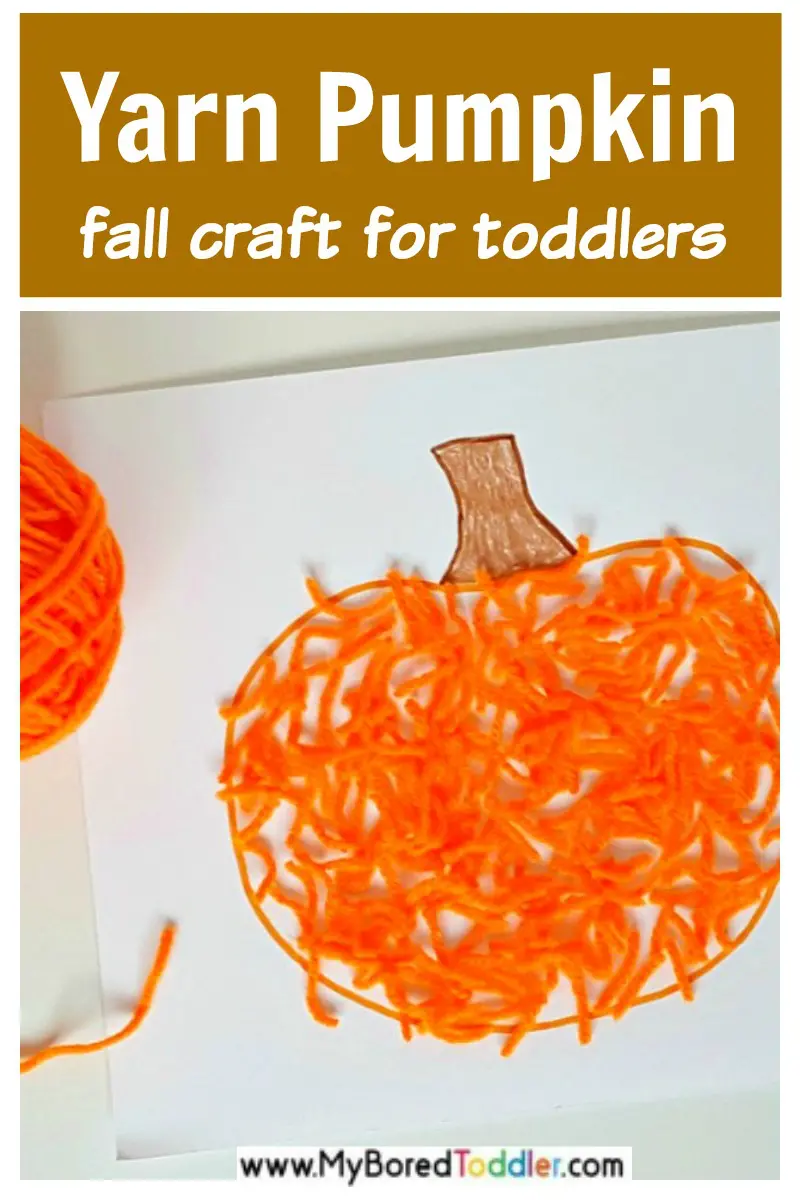 Heather is a former preschool teacher and founder of preschooltoolkit.com, a website providing early learning resources for teachers and parents. She focuses on creating fun crafts and activities that engage developmental skills while promoting hands-on learning through play. Follow her on Facebook, Pinterest, Twitter, Instagram and Google+