This year I have a new baby in the family (not mine, thank goodness!) so I get to have some fun buying for them. Now babies are so tricky to buy for at Christmas, especially since they've generally received so many gifts at the baby shower and when they were born.
The parents are often also overwhelmed with toys and other items so I really try to think about gifts that will be useful for more than a few months. These baby gift ideas are all great quality items that I have personally tested out.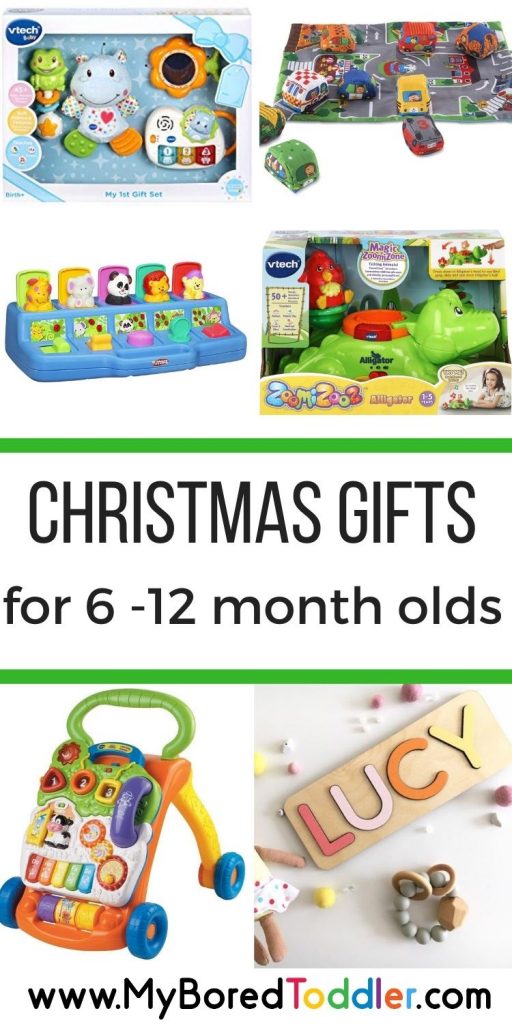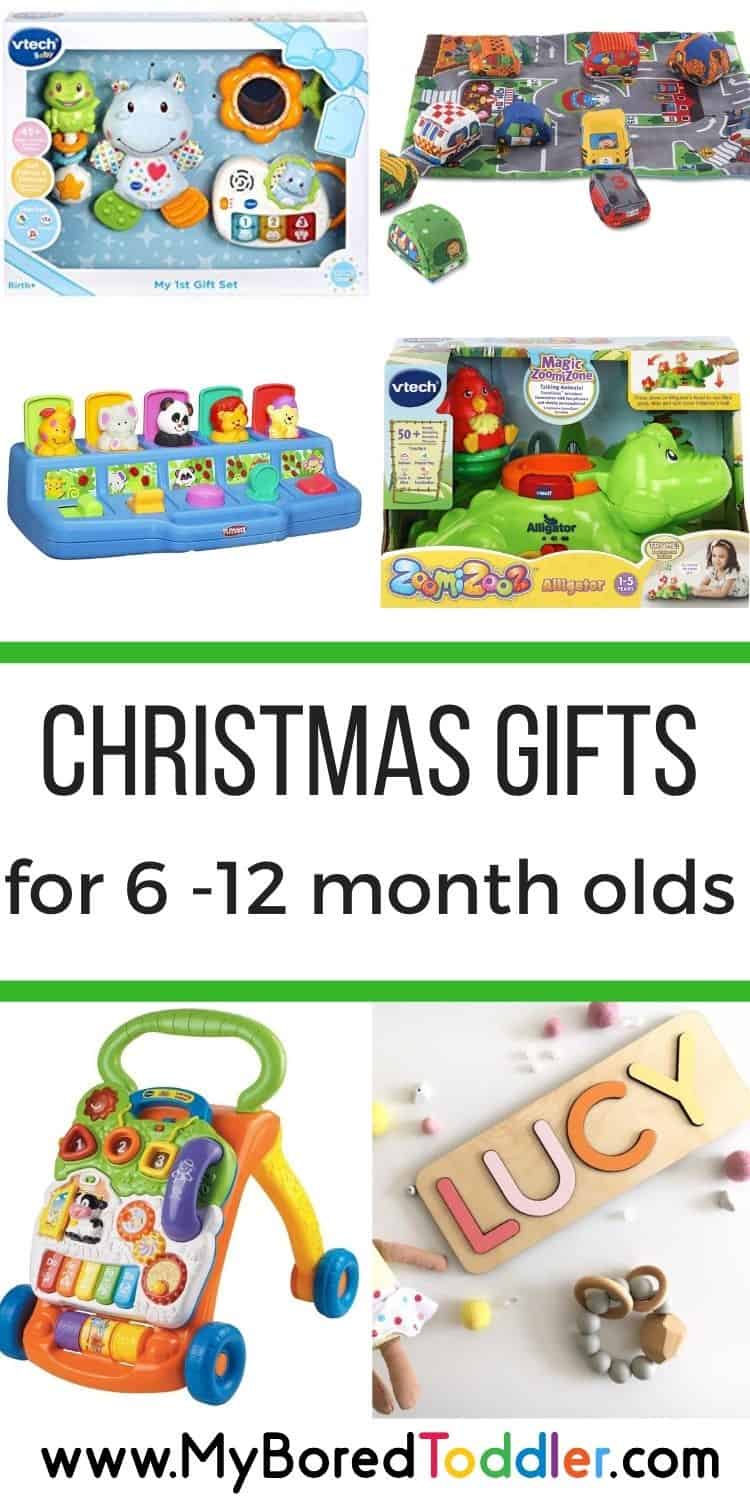 Christmas Gift Ideas for Babies 6 - 12 Months Old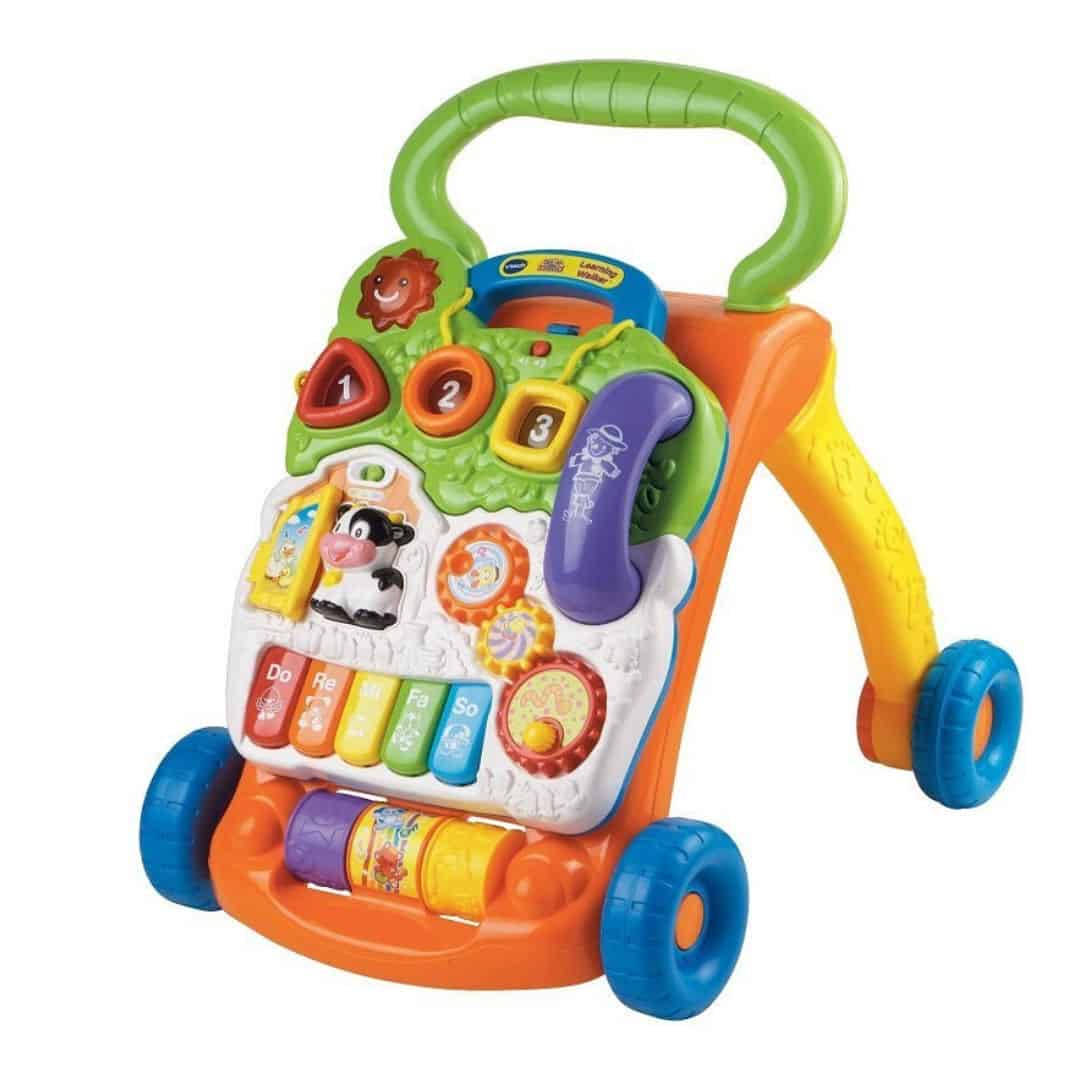 At this age babies are starting to want to stand up, and a walker is a great way for them to get used to this. There are so many baby walkers on the market but I really like THIS ONE as it has a lot of activities to do as well. When looking for a walker you really want one that is sturdy. I've used a few where they tip up easily and you really want to avoid this. You can get this baby walker HERE on Amazon.
VTech My 1st Gift Set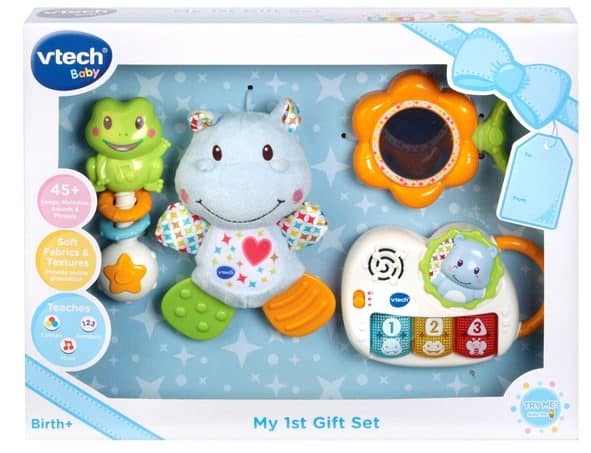 My 1st Gift Set by VTech comes with a soft hippo teether, rattle and piano. Includes 15 popular melodies and 4 sing-along songs and sound effects. This is a lovely looking gift pack that comes in pink or blue. I've used them as a baby shower gift, but they're also perfect for a baby Christmas gift for a 6 - 12 month old. At this age they really love the textures and sounds that come with this set. The VTech My 1st Gift set is available at most major departments stores and baby retailers for $34.95 You can find out more about the set HERE. of purchase it now from MYER here.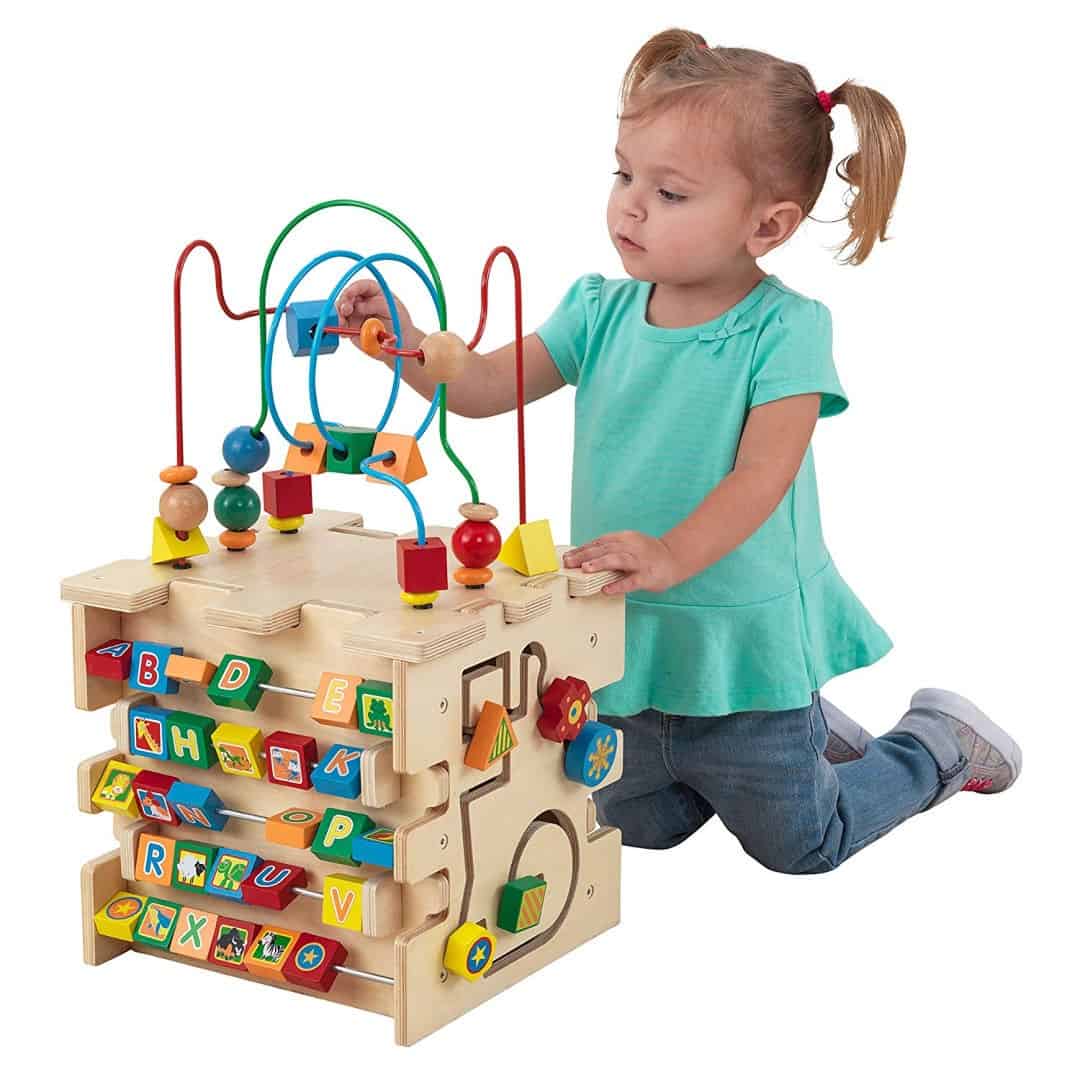 A quality activity cube like THIS ONE from KidKraft is a great baby gift idea that they'll use for many years to come. While ther are some pastic ones out there, I found that having a quality wooden one meant that it lasted much longer and was still in excellent condition when we passed it on. You can get this activity cube HERE from Amazon or if you prefer a personalized hand made one then you can find some HERE on Etsy.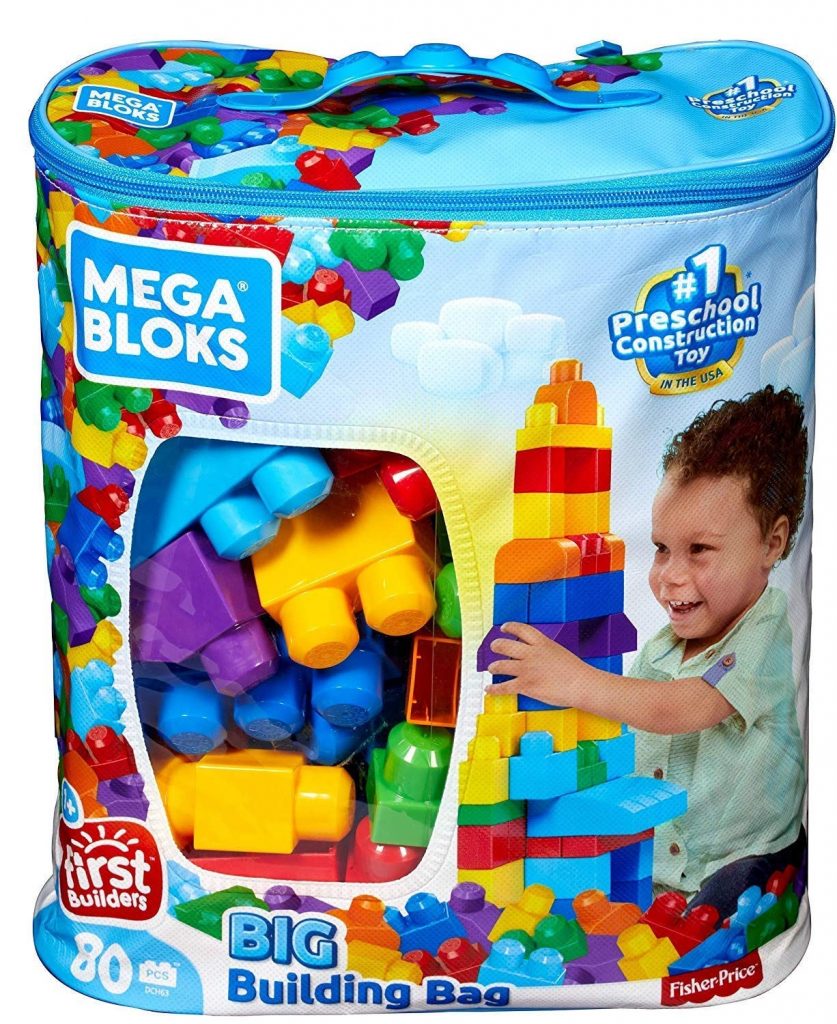 Between 6 - 12 months is the perfect time for introducing blocks and the Mega Bloks are a great value range. They are large enough for little hands to grab and easy enough that with a bit of practice they'll be able to put them together. You can use these to learn colors, to build or even to scoop the block from water (it's fun!). You can get Mega Bloks HERE from Amazon.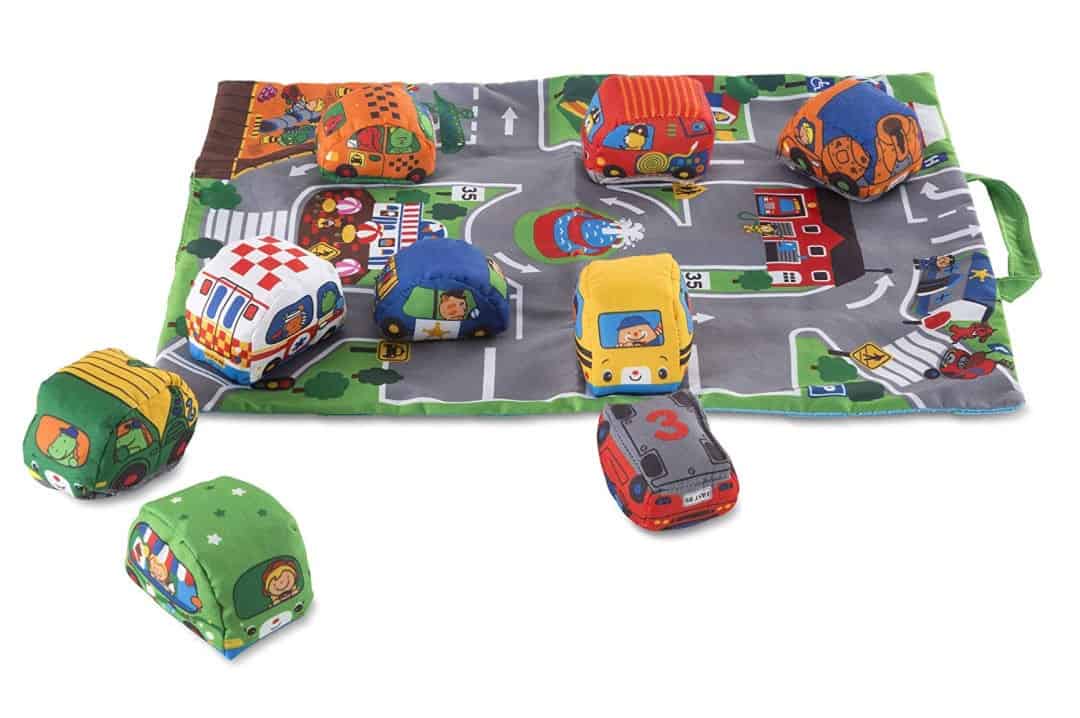 This Melissa and Doug take aglong town play mat is a Christmas gift idea that is perfect for a 6 month old. It folds up and is easy to carry and comes with 9 soft vehicles. These are great for at the park or for visiting friends and family who don't have any baby toys on hand. You can get this one HERE from Amazon. There is also a farm animal version that you can get HERE.
VTech ZoomiZooz Aligator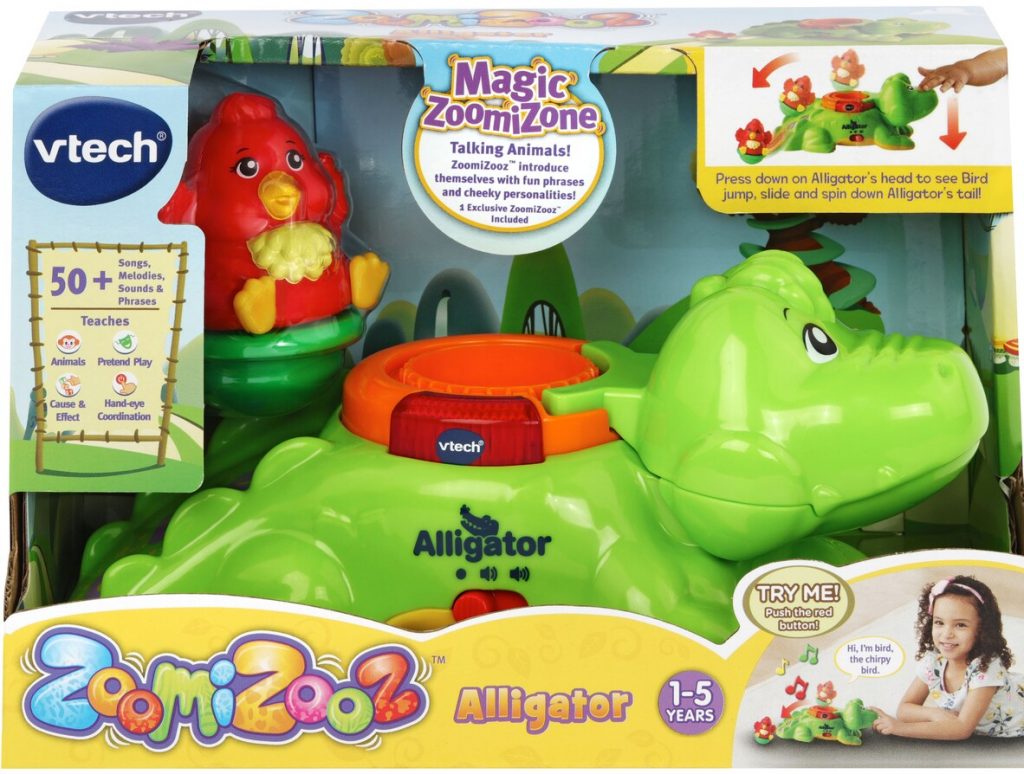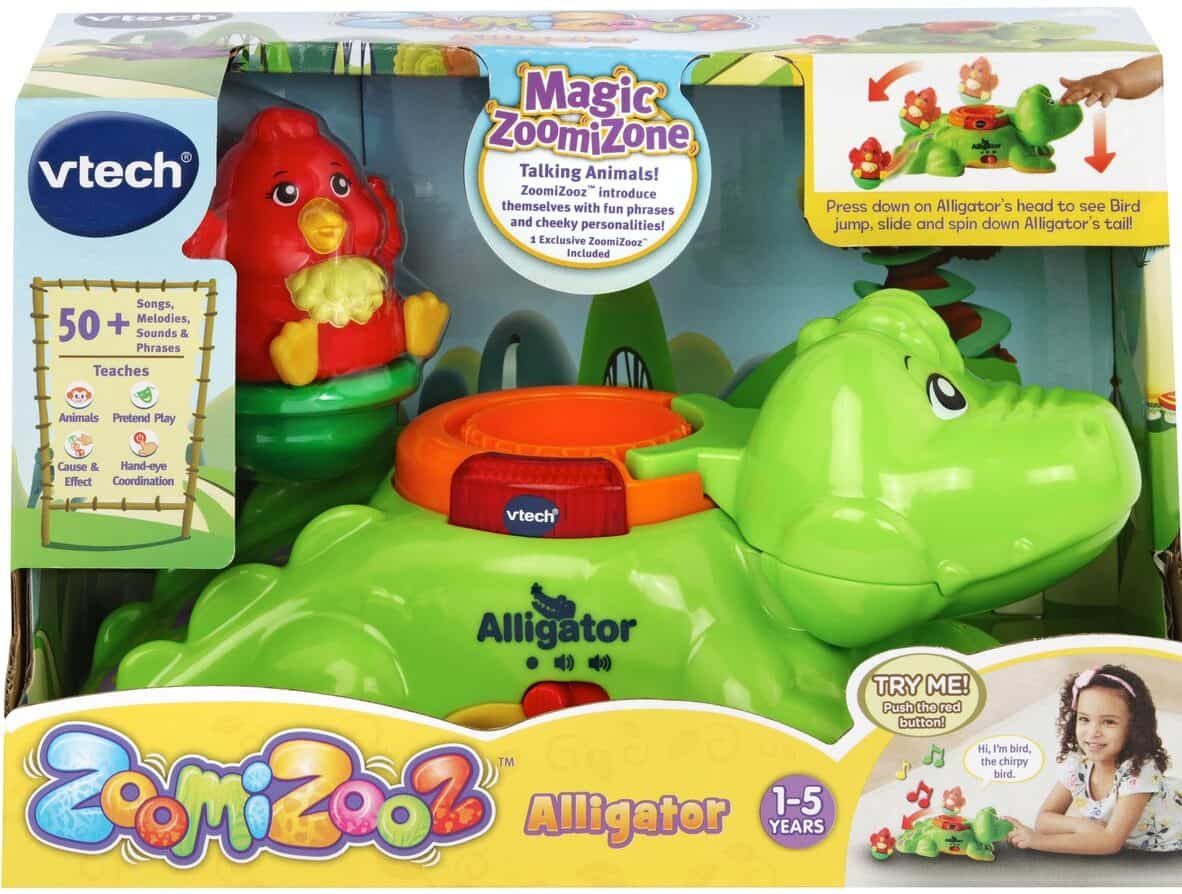 If you're looking for a smaller gift idea or a stocking filler this one is perfect for a 12 month old. The ZoomiZooz Alligator is one of VTech's collectable animal characters that tumble, wobble, bounce and roll around! Place Bird on the Magic ZoomiZone on Alligator's back to magically hear fun phrases, and characteristics! Press the light up button to hear sing-along songs, melodies and sound effects! Press down on Alligator's head to see Bird jump, slide, spin and tumble down alligator's tail then wobble around! This is a great toy to encourage pretend play, learn cause and effect and focuses on hand eye coordination. You can get the VTech ZoomiZooz Alligator, which retails at $16.95 at Big W and all major toy stores.
A personalized wooden name puzzle is a lovely keepsake gift. They can play with them when they're little, they are a great way to work on name recognition as they get older and spelling as they prepare for school. We were given one of these and when my daugter outgrew it, it made a great decoration for her room. You can get this one (and get personlized engraving on the back) HERE from Etsy.
Baby Einstein Discovering Music Activity Table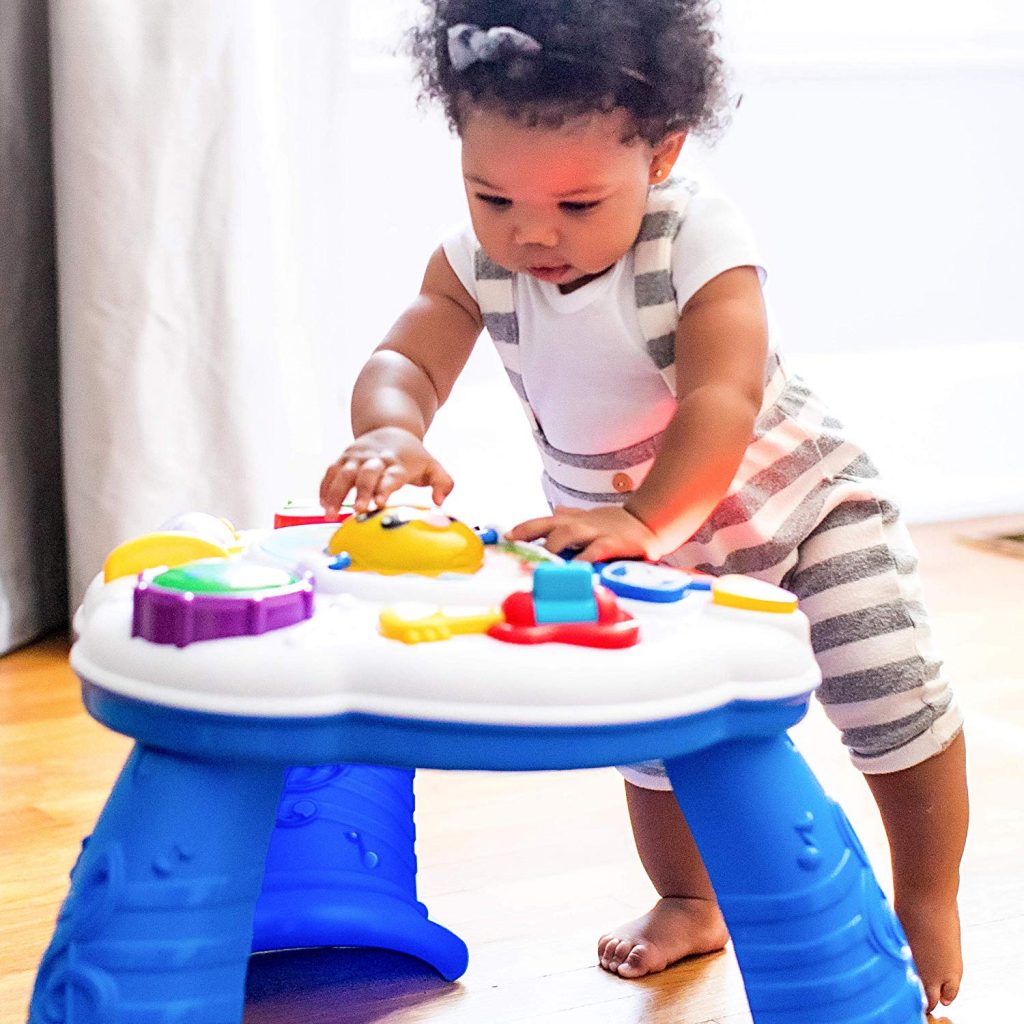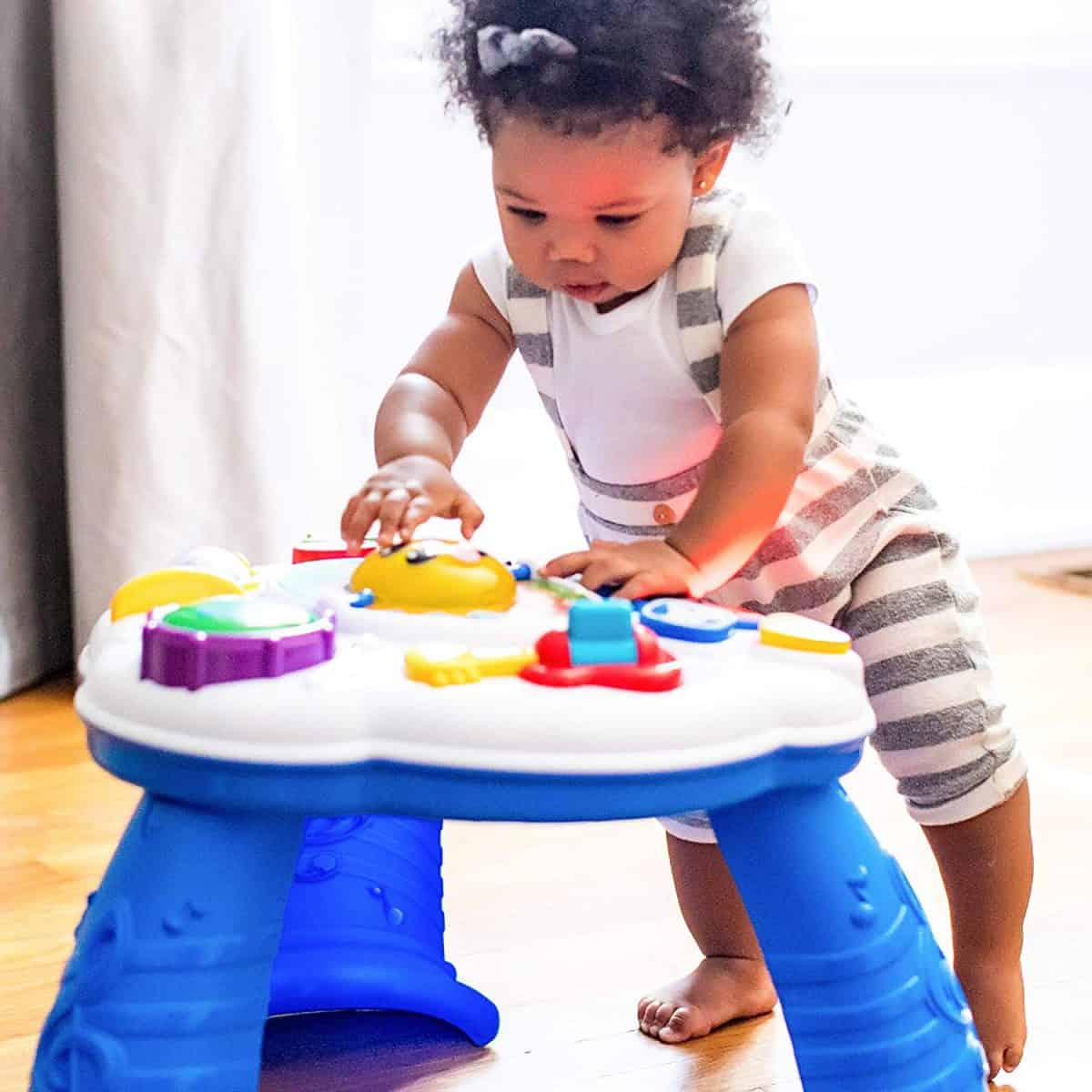 The Baby Einstein range has proved time and time again to be a quality brand. This music activity table is perfect for those who are just starting to want to stand up. It's sturdy enough for them to hold themselves up with but can also be used without the legs which is great for mat time play. This one is definitely a toy that will get a lot of use! Available HERE on Amazon.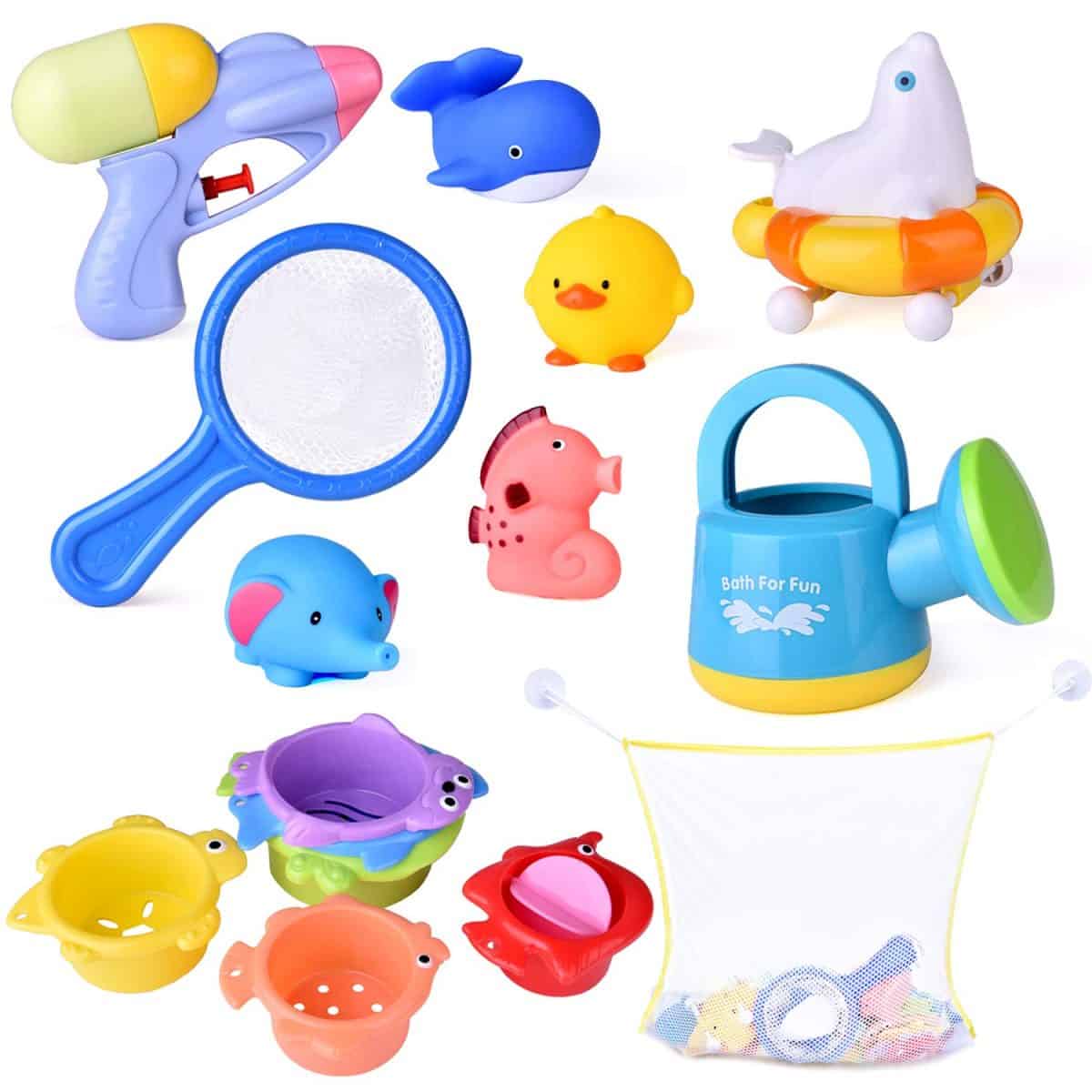 At around 6 months babies really start to love their baths and you can't go past some new toys. There are so many great bath toys for babies and toddlers and a set like THIS ONE is great. The bath is a great time to add in some extra play. You can get this bath toy set HERE from Amazon.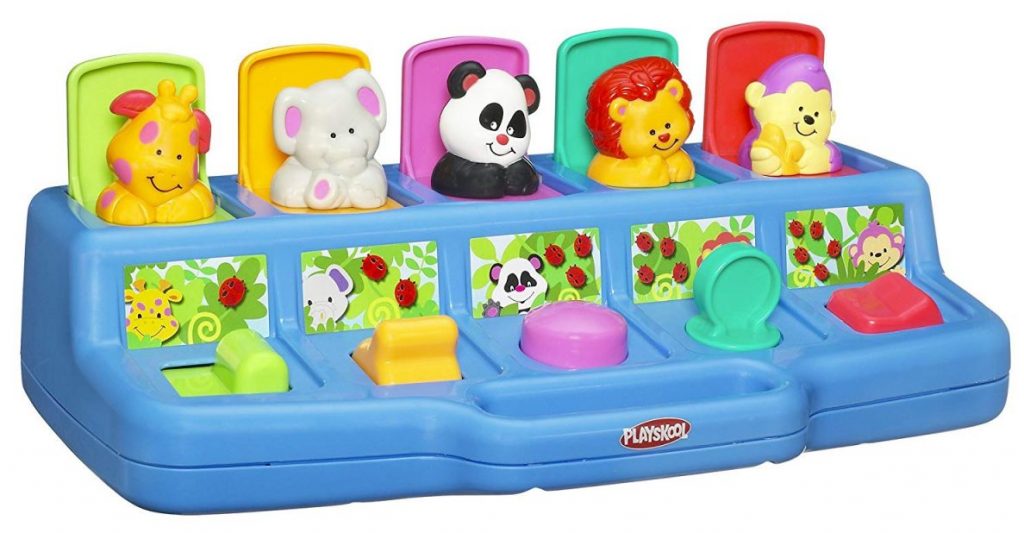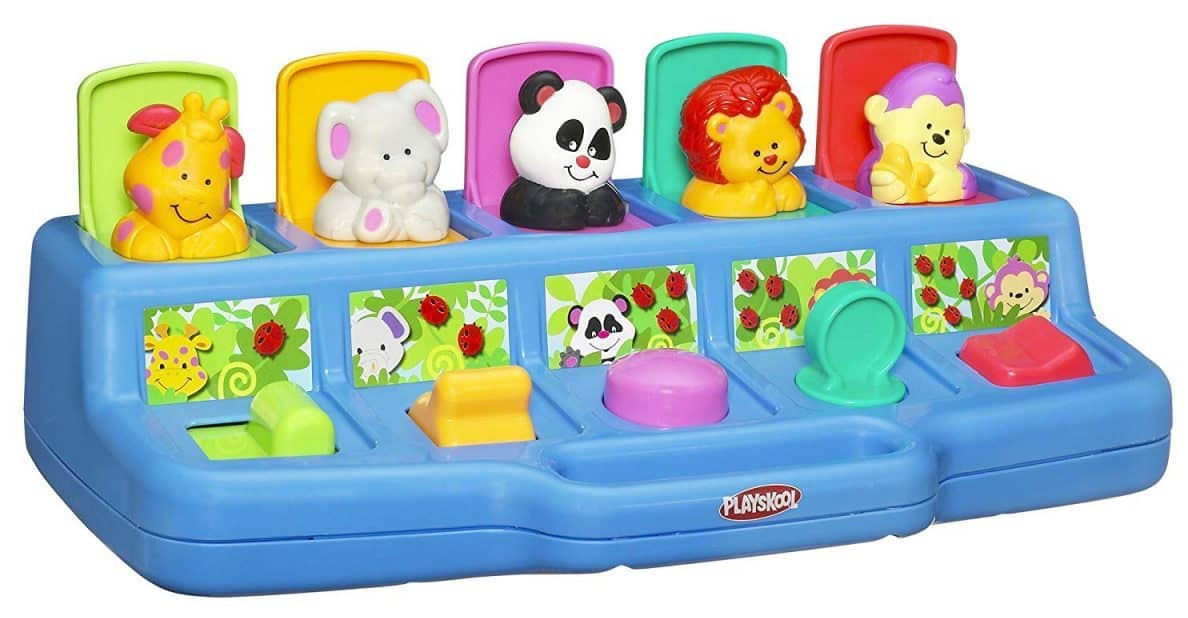 This is an excellent toy for this age group. While your baby is still focusing on tummy time they can (with your help0 press the buttons and wach the reactions of the animals. As they get a little older htey will be able to use hte buttons to learn to push, click and turn. We had a similar version of this when my girls were little and they LOVED it. You can get this one HERE from Amazon.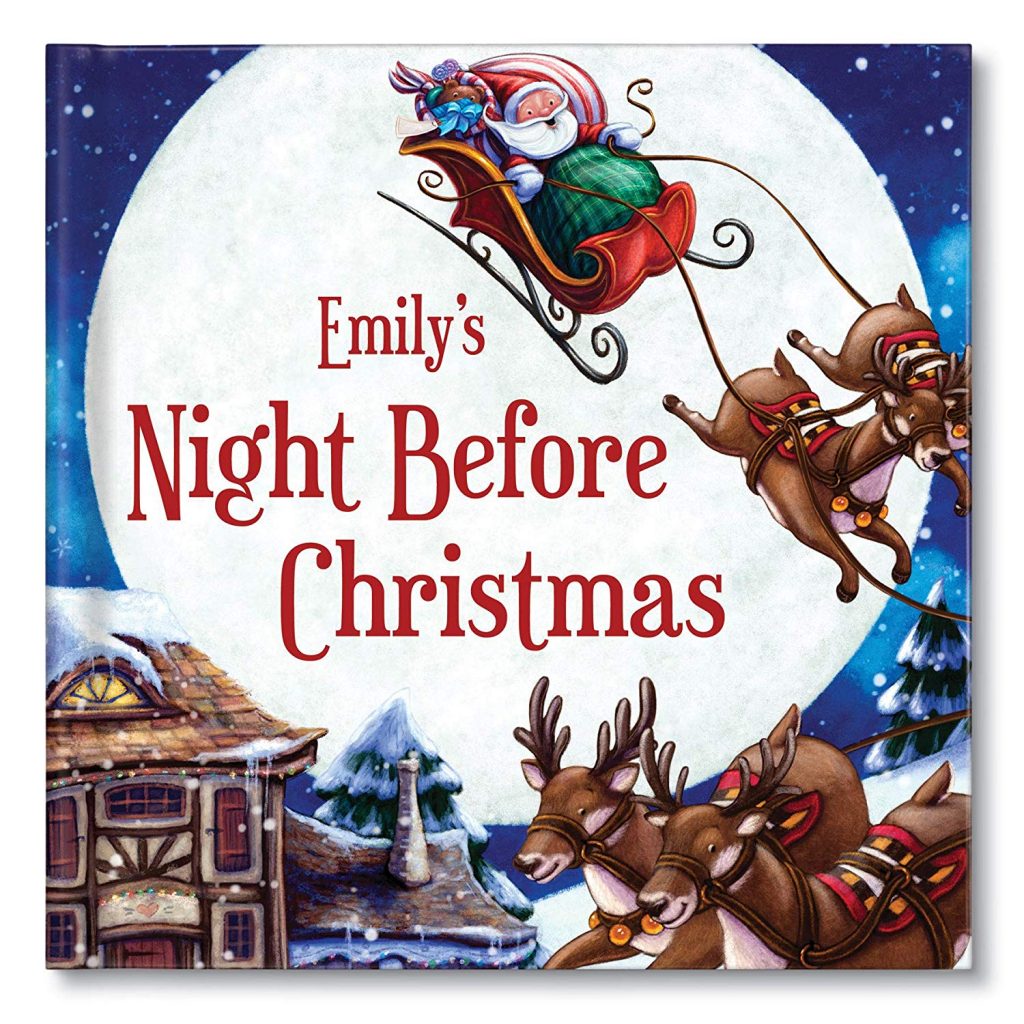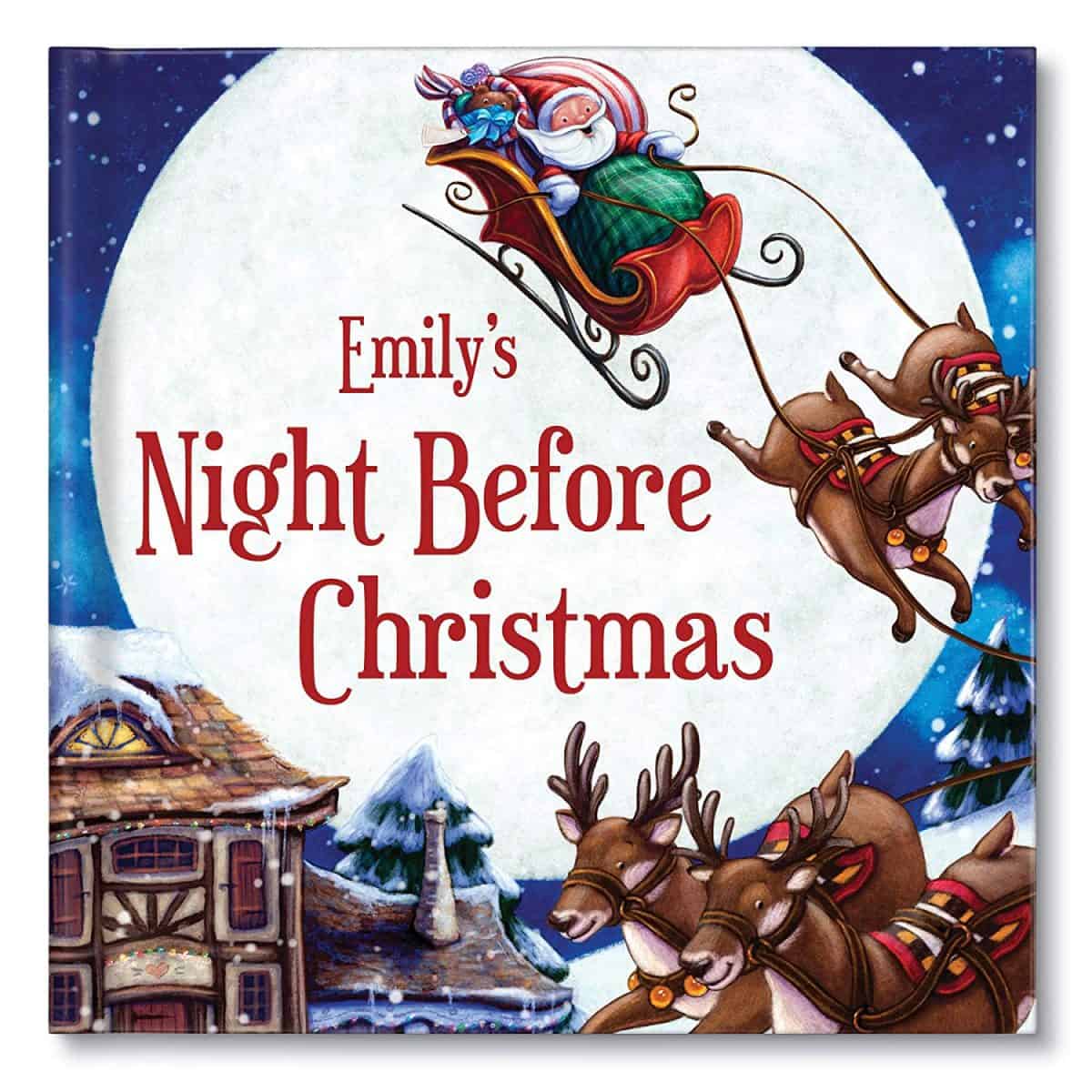 It's great to start a Christmas tradition and this personalized Night Before Christmas book would make a lovely keepsake. You can get your personalized copy HERE.
For more fun toddler ideas why not join

our

Facebook group

or follow us on

Instagram

– use #

myboredtoddler

to share your pics so we can see!
More Christmas Gift Ideas: