Holiday crafting with kids creates fun decorations and lasting memories! These Christmas tree ornaments are easy for toddlers to make with everyday craft supplies and it makes a great toddler Christmas craft activity.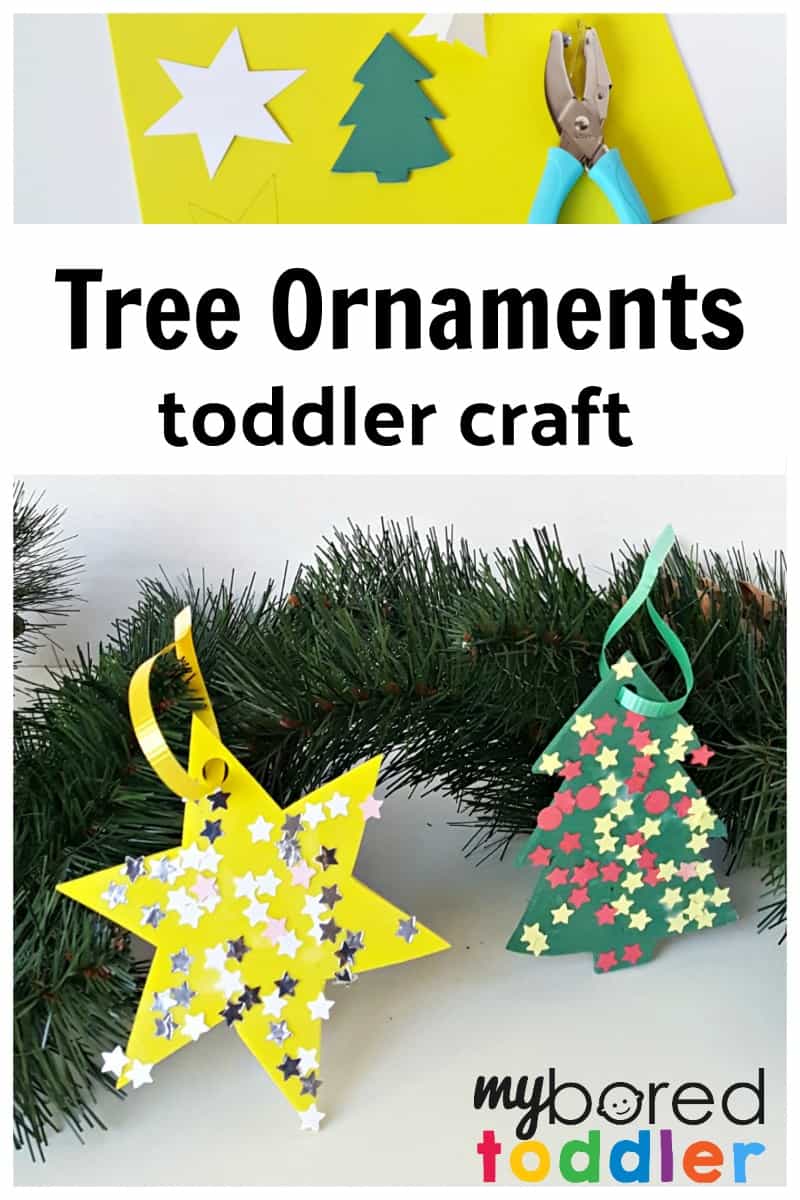 Christmas Tree Ornaments for Toddlers to Make
It's important to include kids of all ages in the preparations for any holiday or event, and Christmas is the pefect time for this. We really love including our children's ornaments on the tree and as they get older you'll love seeing what they made when they were younger (they will too!). We recently made this toddler Christmas ornament and today we have made this cute start and trees one too.
These pretty Christmas ornaments are easy for toddlers to make with craft foam and confetti.
What you need to make your Christmas tree ornaments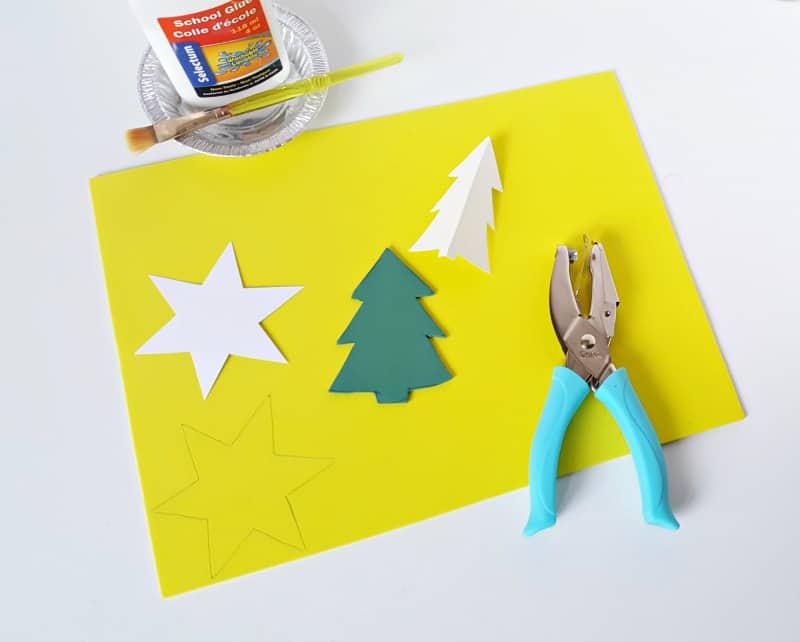 Tree cut out: Make a pattern for a Christmas tree by drawing half a tree on the folded edge of a piece of cardstock. Cut out and open to reveal the full tree. Use this as a pattern to draw and cut the tree from green craft foam.
Star cut out: Cut out a star from a greeting card or gift wrap to use as a pattern for the ornament. Trace the pattern onto the yellow craft foam and cut out.
Instructions to make your toddler's Christmas tree ornament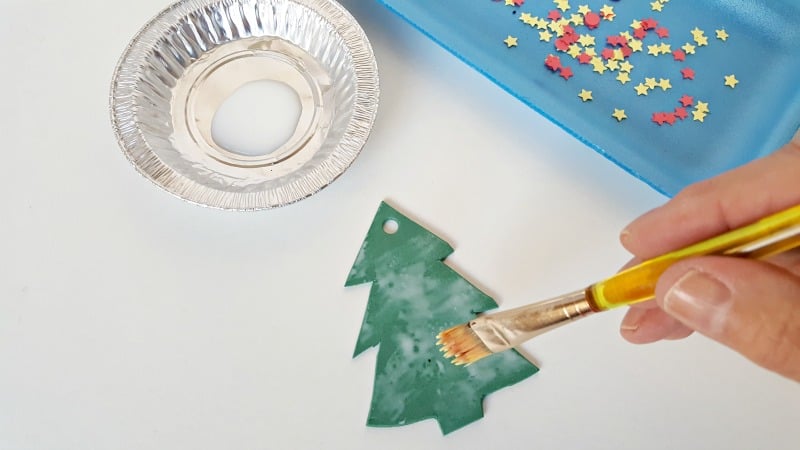 Make a hole in the top of the ornament with the hole punch so you can add a hanger later.
Apply glue to the foam cut outs with a small paint brush.
Sprinkle confetti made with a hole punch on recycled foam trays.
A hole punch like these Christmas ones that makes shapes like these tiny stars will provide a festive touch. Otherwise a regular hole punch will work just as well.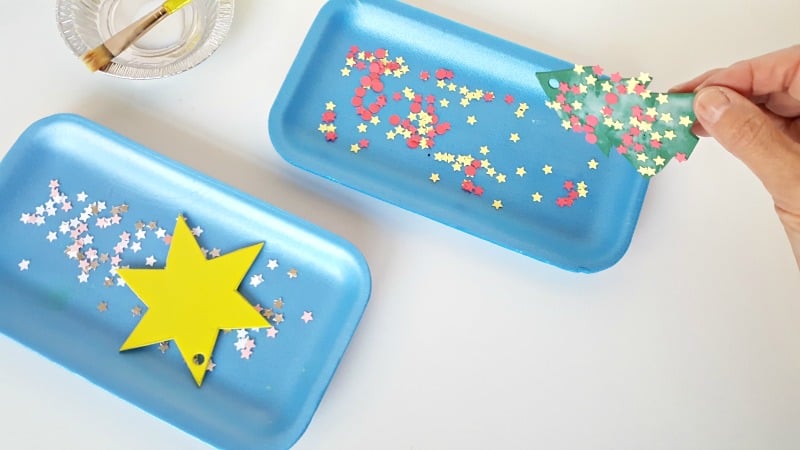 Press the cut outs onto the confetti in the foam trays. Turn the ornaments over to see if any areas of the need confetti added then press into the tray again.
Loop a piece of narrow ribbon through the hole for a hanger.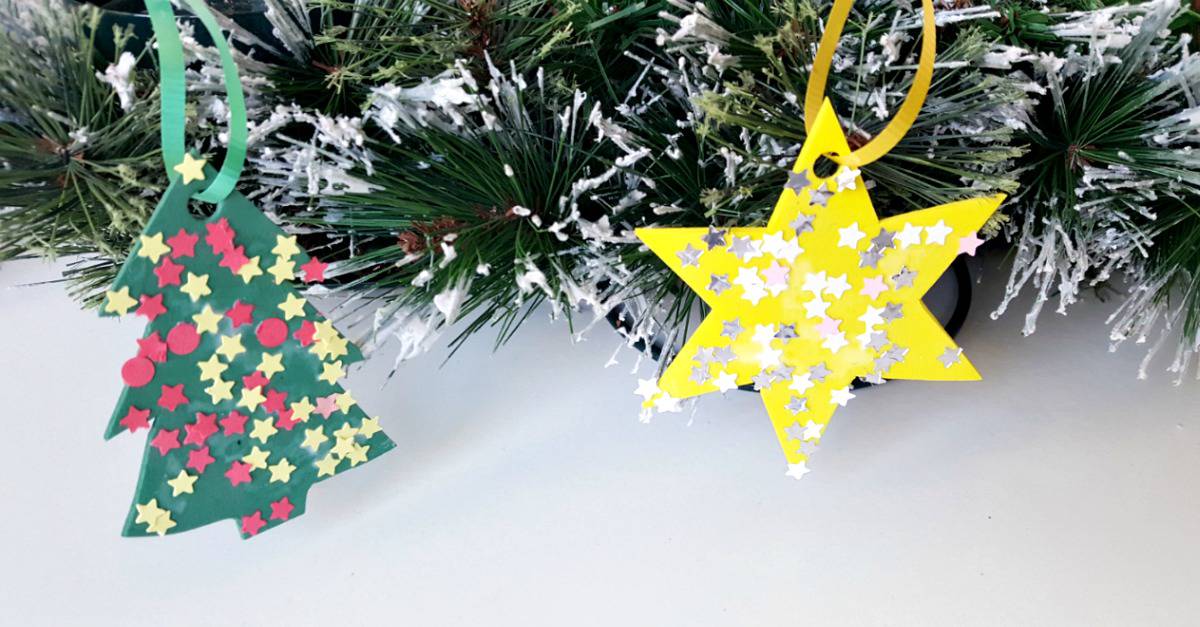 You can easily provide this activity for kids of different ages. The craft is simple enough for your toddler and interesting enough for older kids.
Kids feel extra special when you display decorations they make themselves.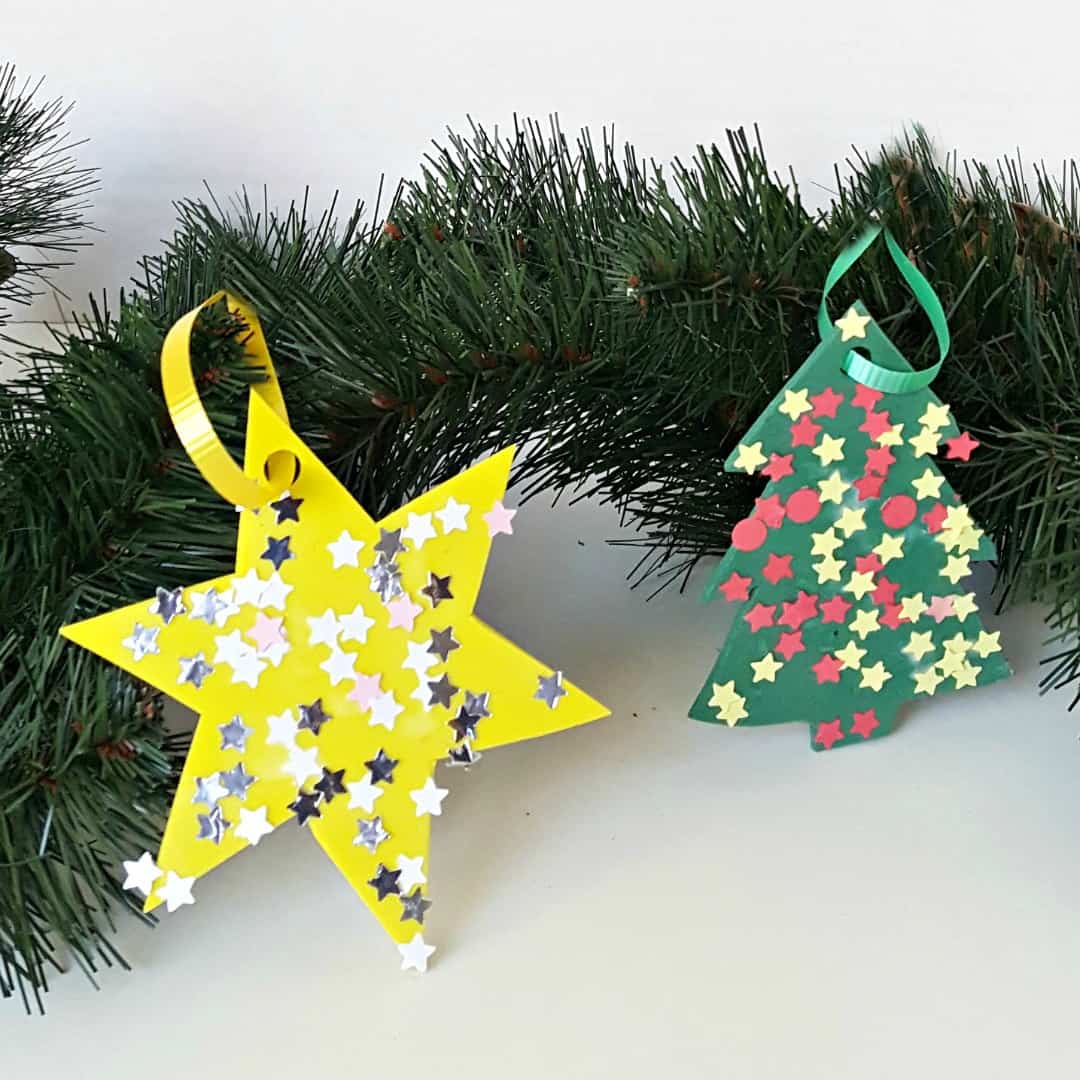 This is a great toddler Christmas activity and your eager creative learner will be so proud of their homemade decorations. These also make great gifts for family members.
For more fun toddler ideas why not join our Facebook group or follow us on Instagram – use #myboredtoddler to share your pics so we can see!
More Christmas toddler activity ideas you might enjoy are:
Reindeer Crafts and Activities for Toddlers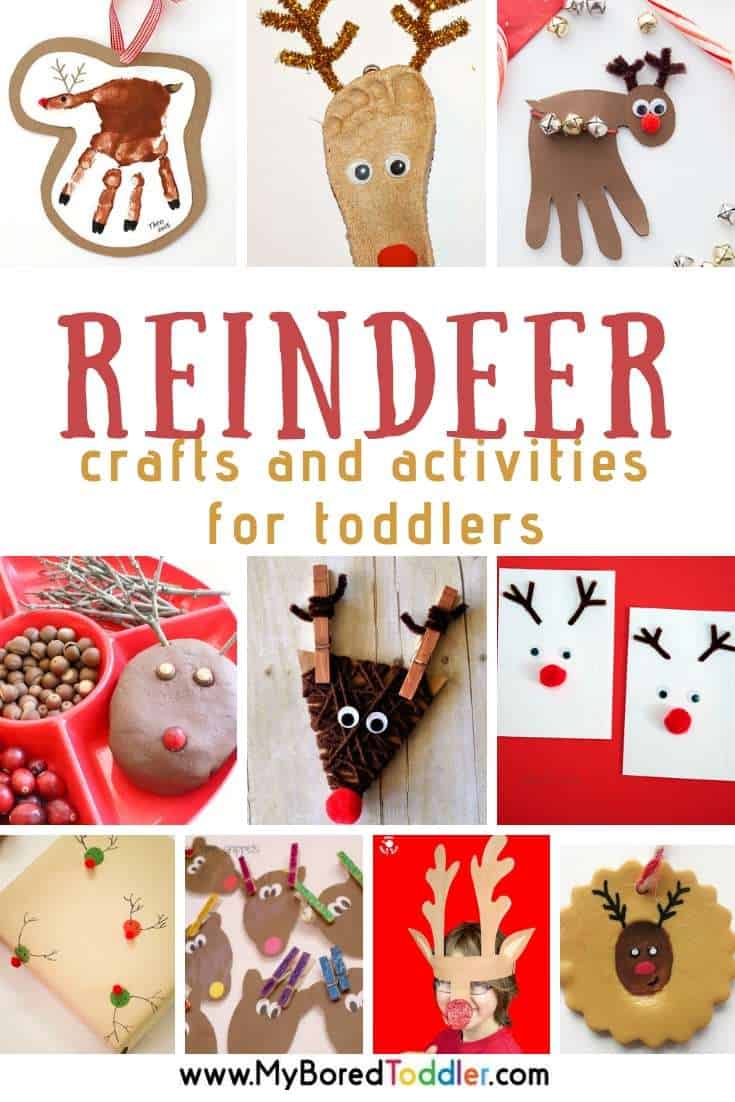 Santa Crafts and Activities for Toddlers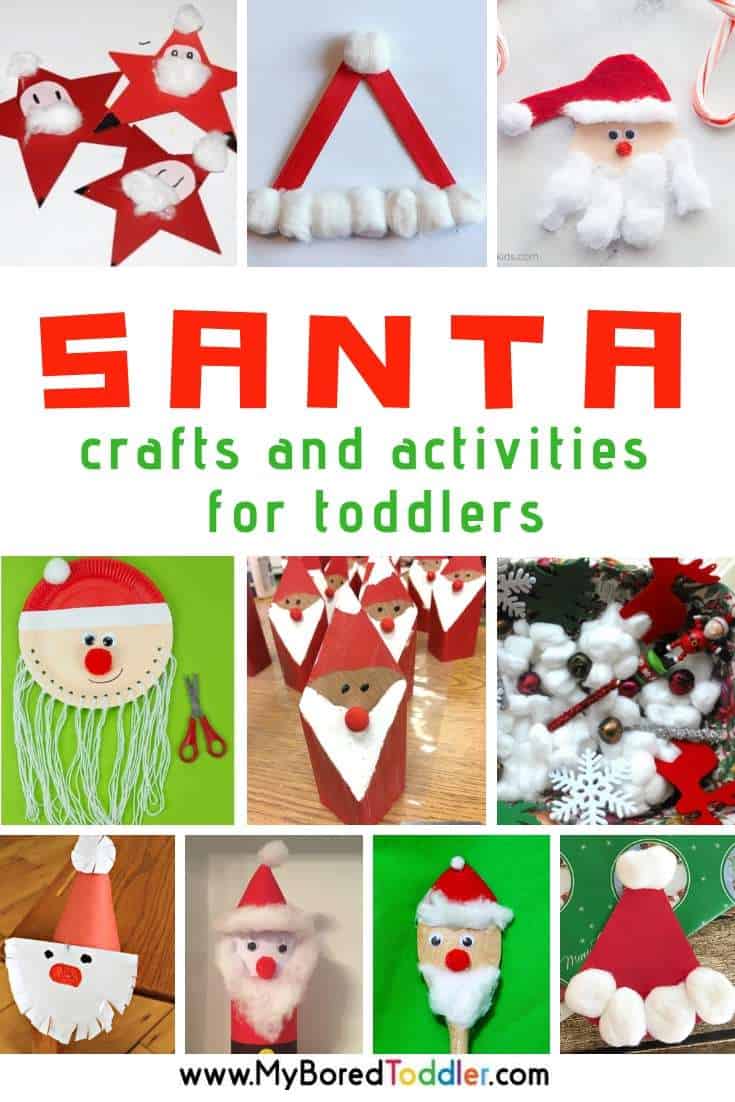 Heather is a former preschool teacher and founder of preschooltoolkit.com, a website providing early learning resources for teachers and parents. She focuses on creating fun crafts and activities that engage developmental skills while promoting hands-on learning through play. Follow her on Facebook, Pinterest, Twitter, Instagram and Google+