Water Play with Sponges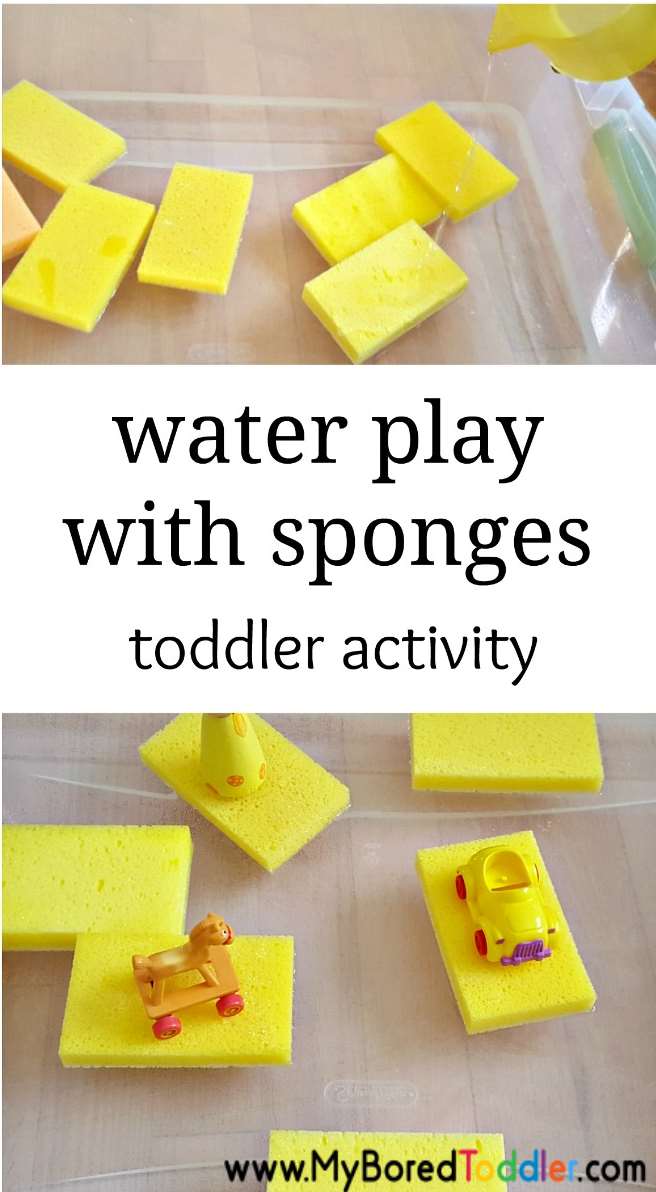 We have had great fun with this water play with sponges activity. Water play activites are always popular, especially in Summer. This one is an easy activity to set up for toddlers, and one they are sure to love! It provides simple unstructured play, and there are lots of options for adding toys and other manipulatives. One of these options is putting sponges in the water. With various colors, sizes and textures, sponges offer unique sensory play opportunities for kids. You can even buy sponges in fun shapes like these animal ones.
Kids are drawn to water play for the sheer fun of it: filling and emptying a cup,; squeezing a rubber toy; stirring with a wooden spoon. These are repetitive motions that a toddler can enjoy over and over while building fine motor strength. Water play can be soothing and calming, as well as a fun sensory experience.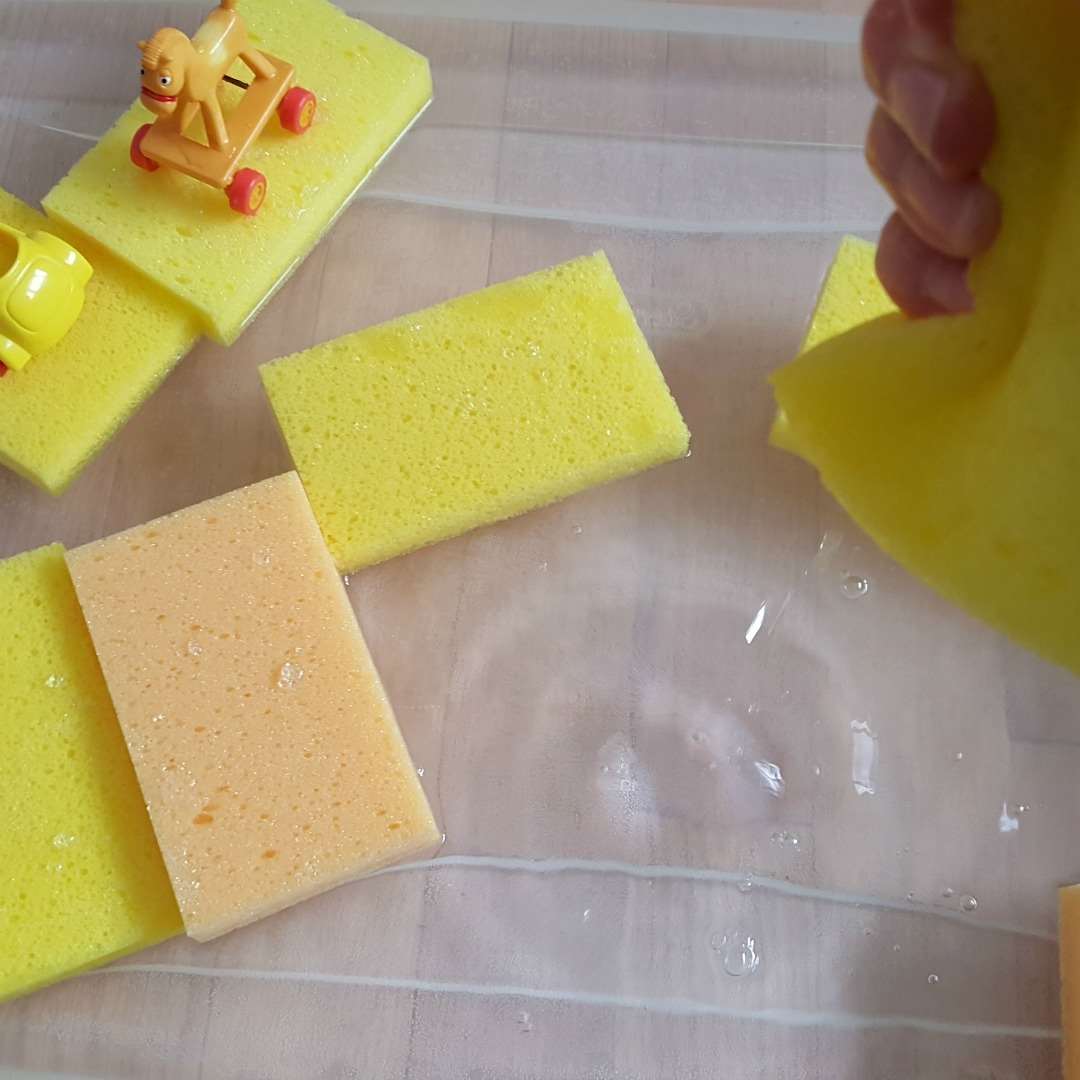 A simple plastic bin is all that is required to start the fun. Water play with sponges may get a little messy so prepare the area ahead of time with a drop cloth (we love this one) and some towels for wiping up spills.
Add a variety of sponges, in different sizes, shapes and colors. These are usually found for little expense at a hardware or dollar store or on Amazon.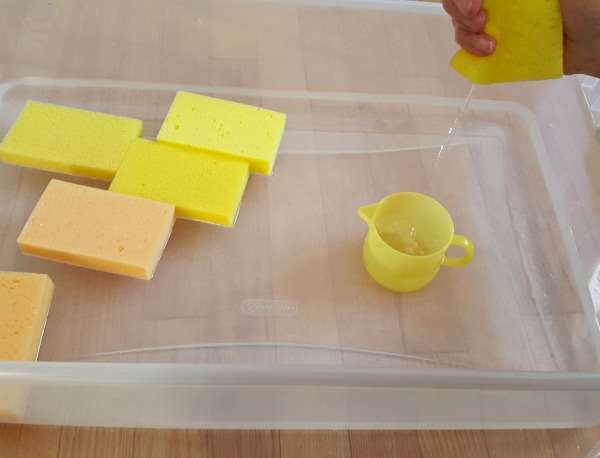 You can use the sponges as it or be creative and cut the sponges to resemble the shape of a boat or a fish. You can also add craft eyes or fins to a sponge to make a sea creature.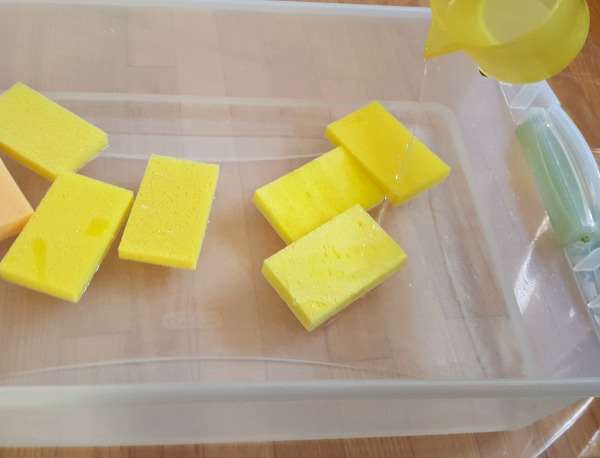 Engage your toddler with conversation and hands-on activities.
Show your child how to squeeze the sponge to release the water. Squeeze water over your hand and over the sponges and toys.
Practice filling a small bucket or bowl. Then pour the water out of the container.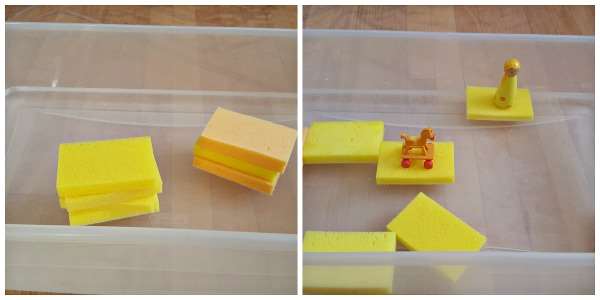 Observe how sponges float.
Stack the sponges.
Sort the sponges by color, size or shape.
Place small toys on the sponges to see if they sink or float!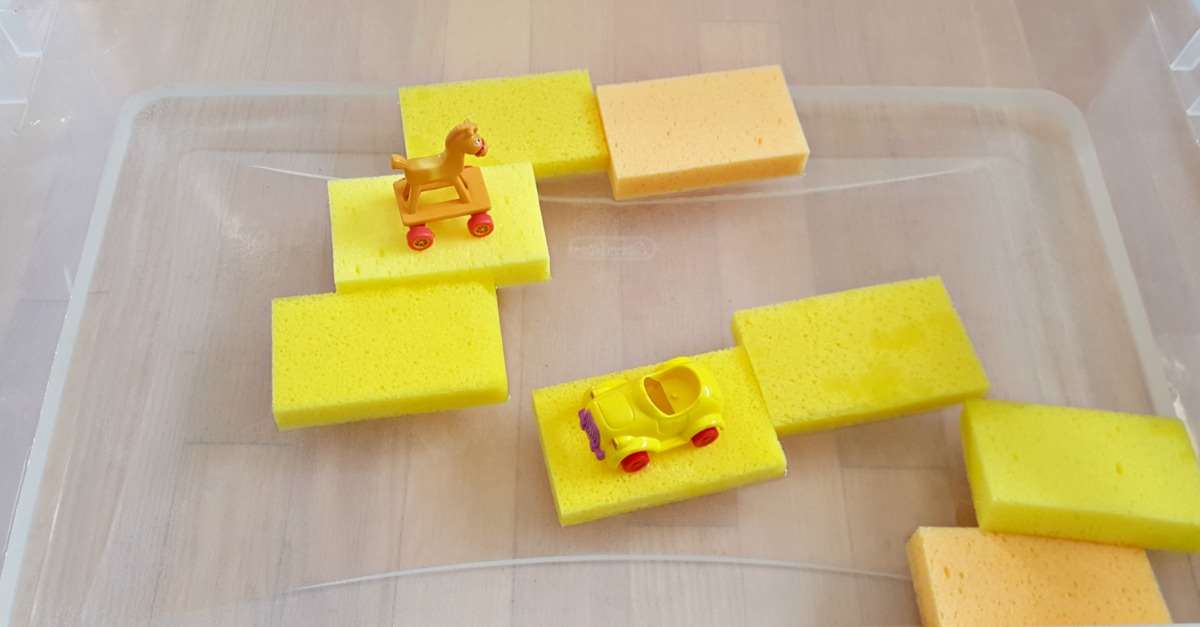 Kids often enjoy water play at bath time, or blowing bubbles outside on a sunny day, or washing dishes with a grownup.
At other times, it can be helpful to introduce water play in a plastic bin like the one in this activity, to increase engagement with developmental skills.
Sponges are a perfect addition to water play. With a variety of ways to use them, they provide a unique sensory experience your child will love.
Water play is an effective way to entertain a busy child! Make water play a routine part of your toddler's learning experiences. If you enjoyed this water play with sponges activity, you can find lots more water play activities for babies and toddlers HERE.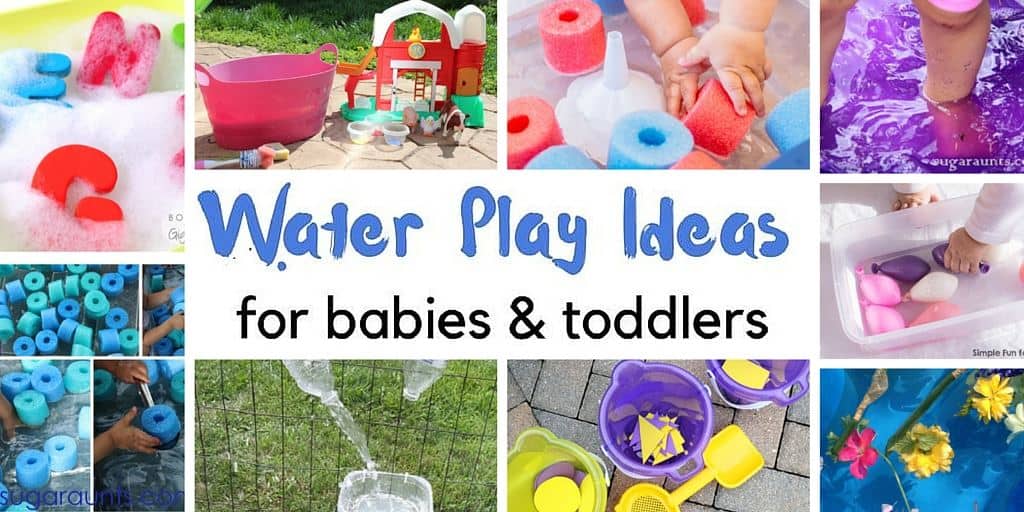 About the Author
Heather is a former preschool teacher and founder of preschooltoolkit.com, a website providing early learning resources for teachers and parents. She focuses on creating fun crafts and activities that engage developmental skills while promoting hands-on learning through play. Follow her on Facebook, Pinterest, Twitter, Instagram and Google+
More Toddler Activities!
If you want to keep your toddler busy makes sure you subscribe to our weekly newsletter and follow us on Facebook, Twitter, Instagram and Pinterest.
If you enjoyed this activity here are some more that you may enjoy:
Sensory Play Ideas for Toddlers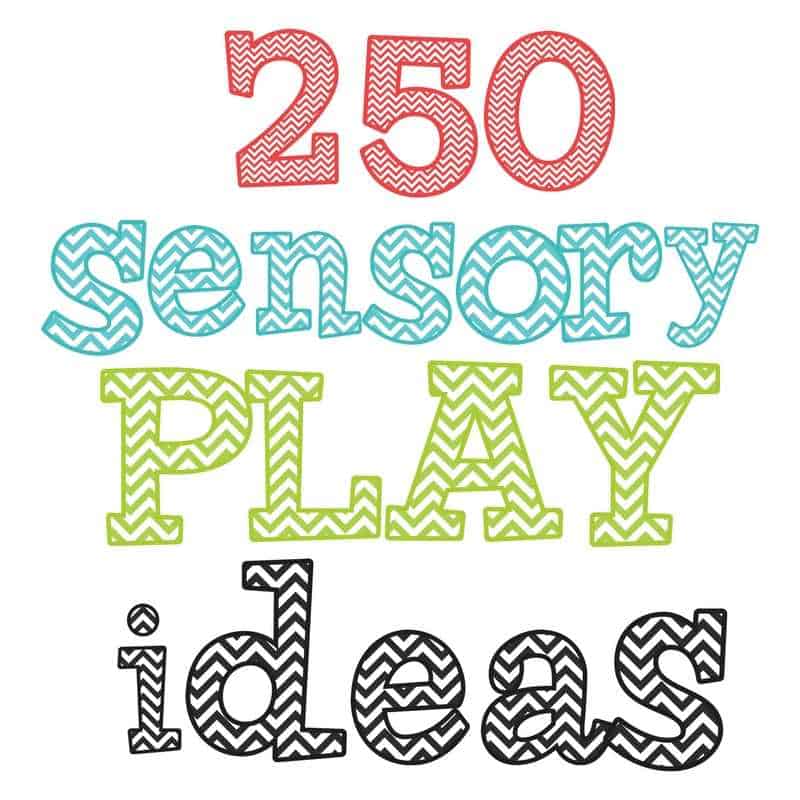 Spring Activities for Toddlers