If your toddler loves their car and truck activities then they'll love our homemade tunnels and ramps! This is an easy activity to set up for your toddler, with lots of opportunities for hands-on fun and learning.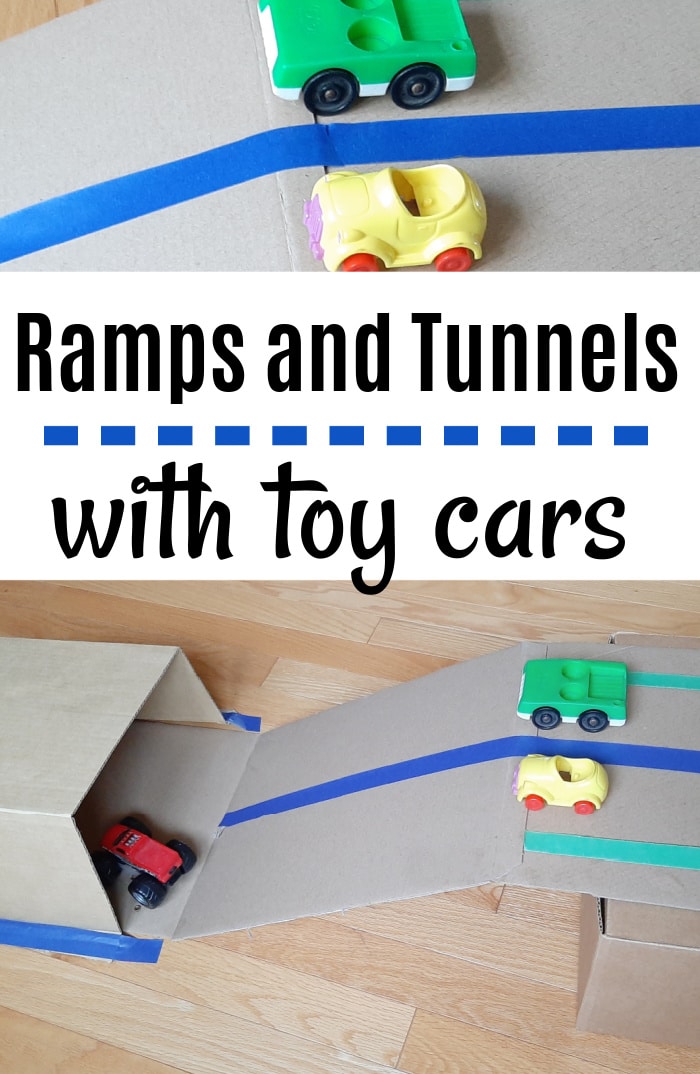 Tunnels and ramps offer independent play for toddlers and preschoolers. A slope made with recycled cardboard prompts interest and experimentation with little instruction from grownups.
Kids can readily imagine ways to use them with their toy vehicles.
These props are easy to make with recycled cardboard, and even easier for kids to add them to their pretend play.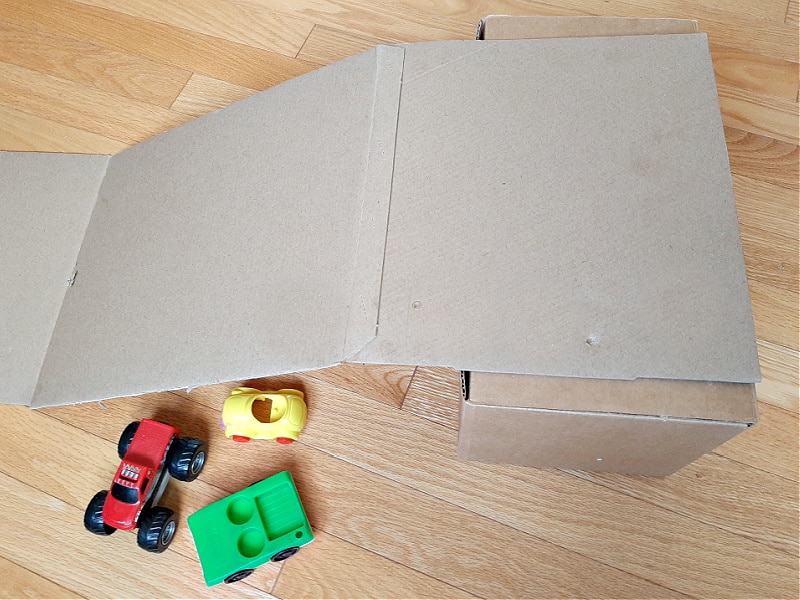 All that's needed for this activity is some recycled cardboard, masking tape, and toy vehicles.
This ramp is one long piece of cardboard measuring 11 x 33 inches (28 x 84 cm). You can tape two or three smaller pieces together, and make any size ramp you prefer. You can change the slope of the plane with the size of box you use to support the top of the ramp.
Bend the cardboard at each end, approximately 10 inches (25 cm) from the edge. Bend one end forward and the other end back.
Set the top portion of the cardboard rectangle on a box or low stool to make the inclined plane. The bottom portion will provide an area at the bottom of the plane where the cars will enter the tunnel.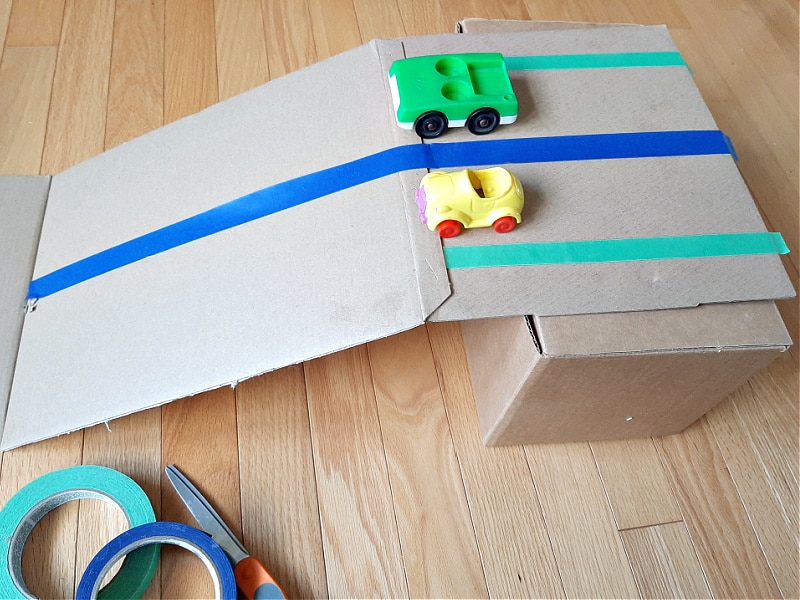 Add tape to the cardboard to identify lanes for the cars. Kids can also have fun decorating the cardboard with markers or crayons or stickers.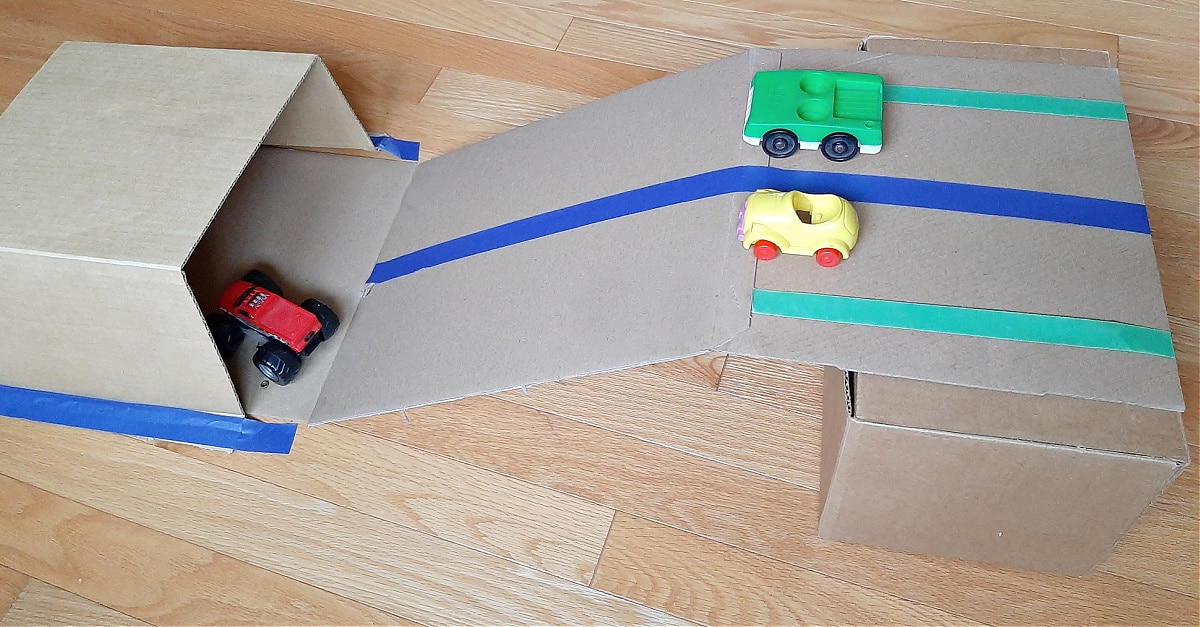 Make a tunnel by bending a piece of cardboard on either side. Fold back tabs on the bottom edges to tape the tunnel to the floor.
Place toy cars and tunnels and ramps in an area with enough space to accommodate creative play.
This is largely a child-led activity but kids get excited when we join the playtime. They are happy to show grownups what their cars can do, and how they decorated the cardboard.
Guide the play with your words and by interacting with the materials.
Which car rolled down the fastest?
Is your truck hiding inside the tunnel?
The yellow car bumped into the green car at the bottom of the ramp.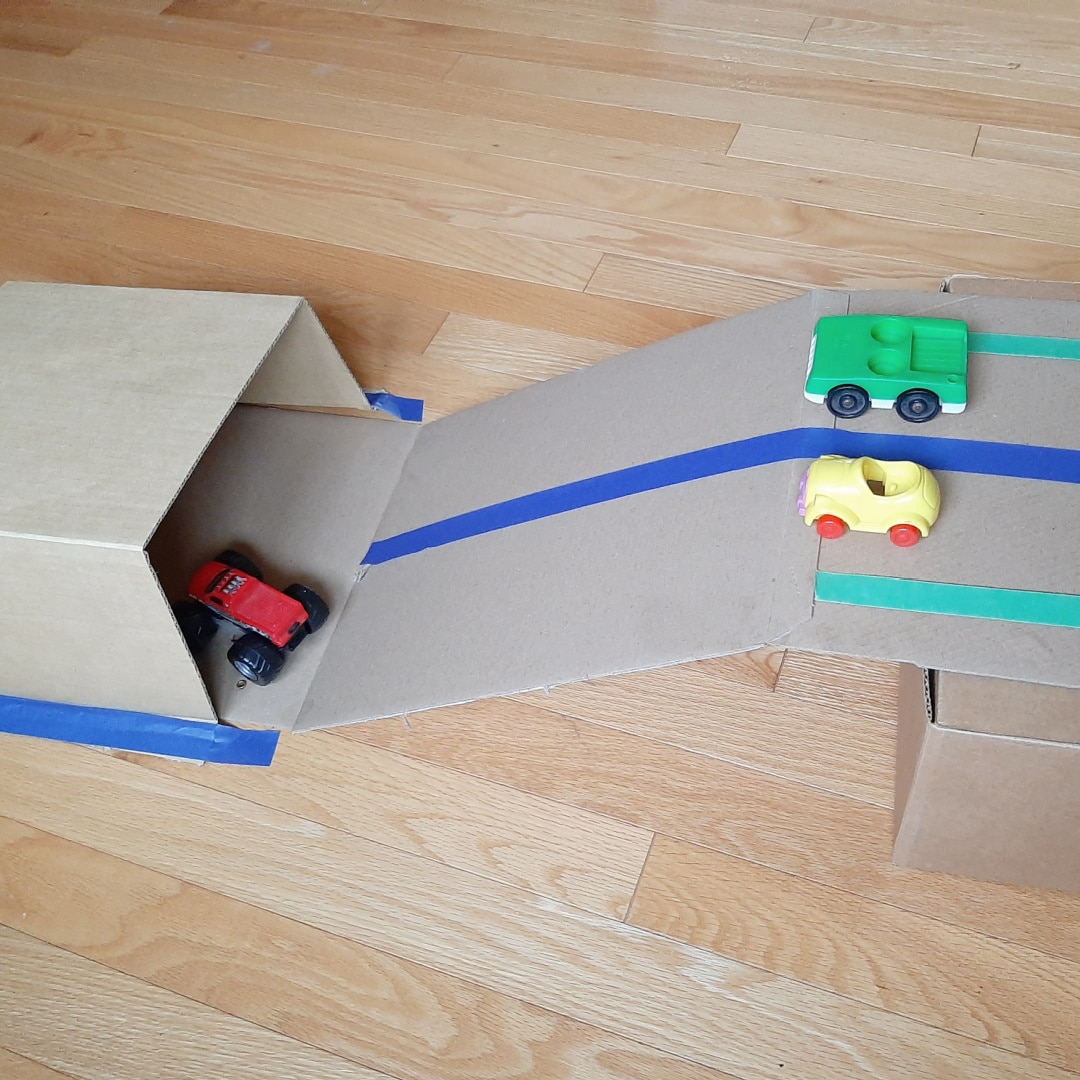 It's easy to save cardboard packaging for activities like this one with tunnels and ramps. Provide hands-on fun and learning racing cars down a slope and hiding them in a tunnel.
Engage science and math skills exploring an inclined plane.
Support language and creative skills sharing ideas for building and arranging the structures.
Use fine motor skills to line up the cars and drive the cars.
Imaginations are fueled by everyday toys that move, like cars and trucks, and simple props that create a familiar scene, like bridges, tunnels and ramps.
For more fun toddler activity ideas why not join our Facebook Group or follow us on Instagram – follow @myboredtoddler and use #myboredtoddler.
SOME MORE FUN TODDLER ACTIVITY IDEAS YOU MIGHT ENJOY ARE: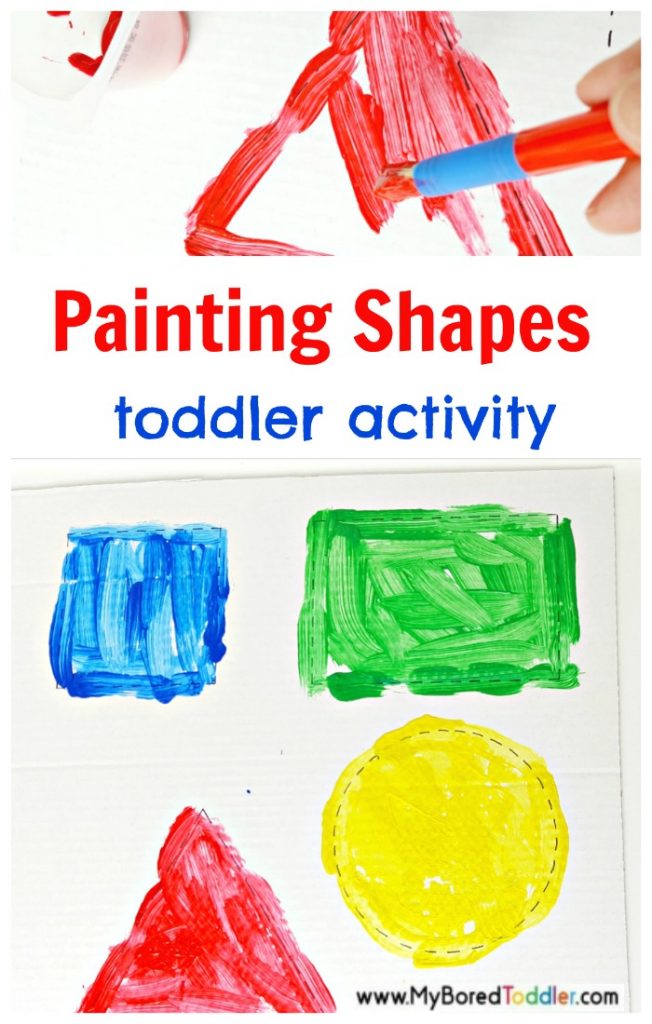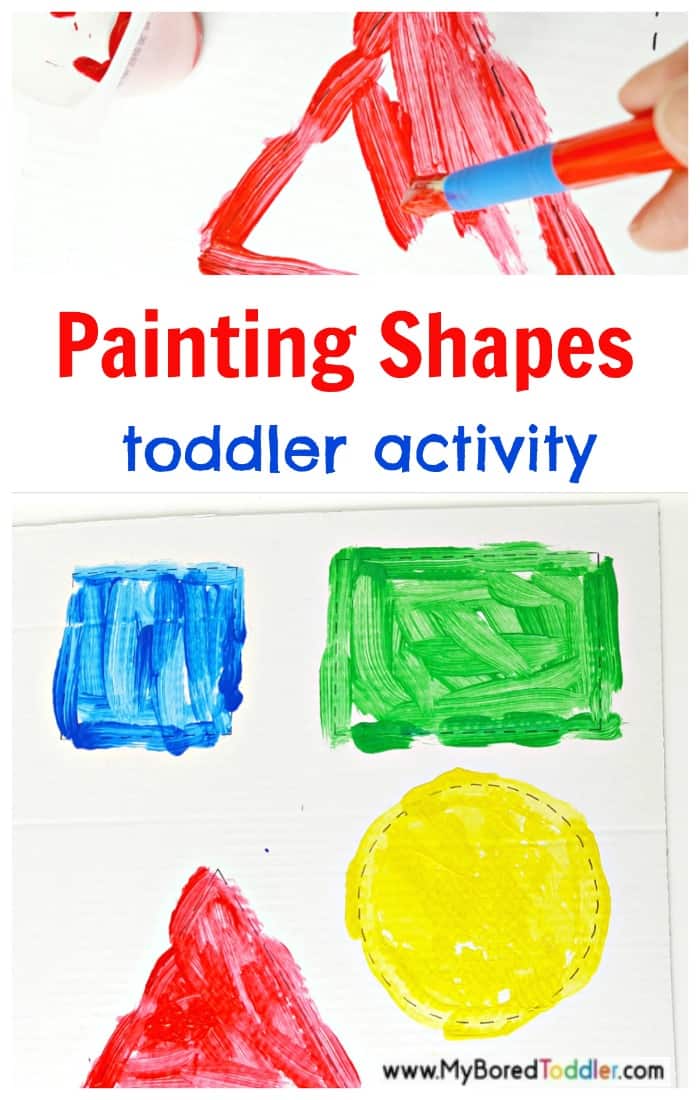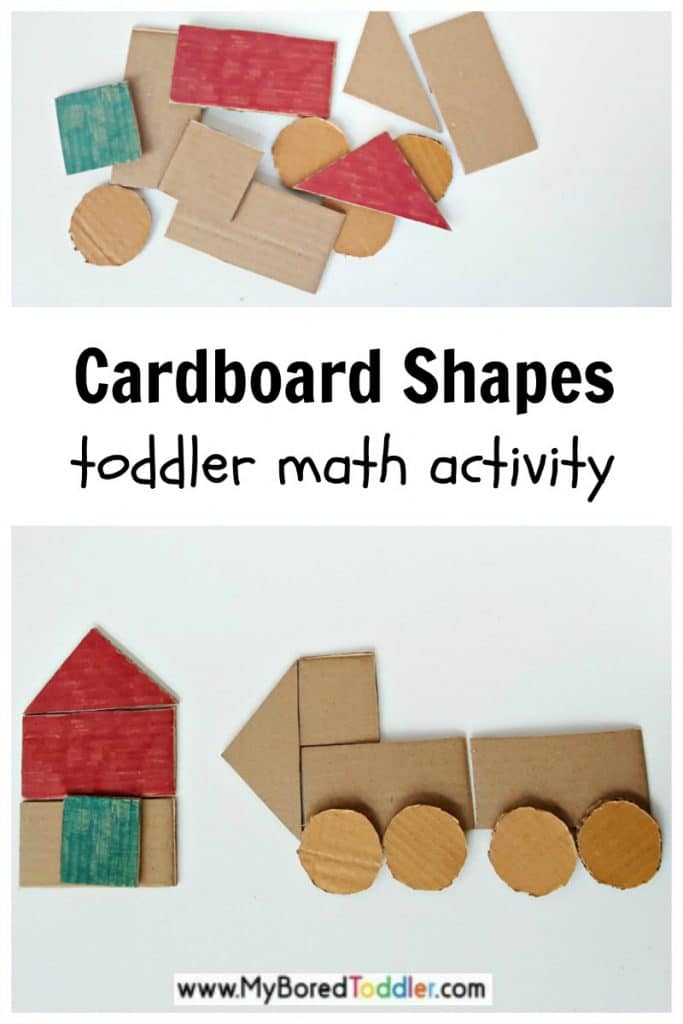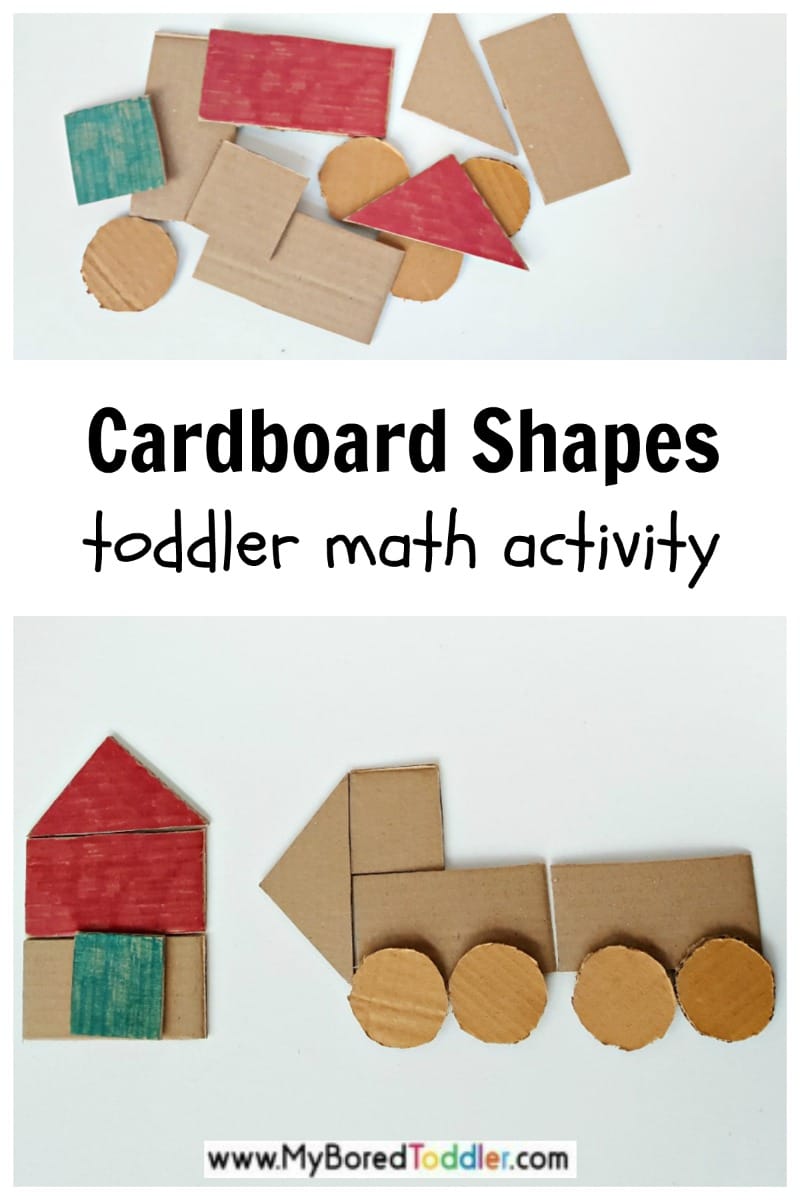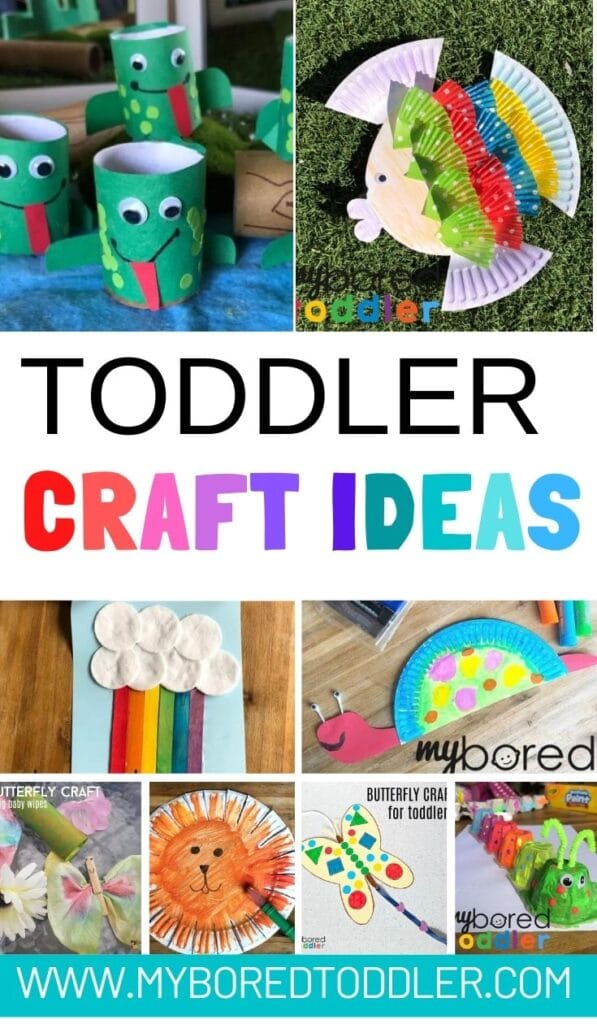 About the Author
Heather is a former preschool teacher and founder of preschooltoolkit.com, a website providing early learning resources for teachers and parents. She focuses on creating fun crafts and activities that engage developmental skills while promoting hands-on learning through play. Follow her on Facebook, Pinterest, Twitter, Instagram