Recycle holiday wrapping paper for a fun painting activity with toddlers. This is a great way to reuse tissue and other seasonal paper for some process art. Explore colors with toddlers with this creative sensory play.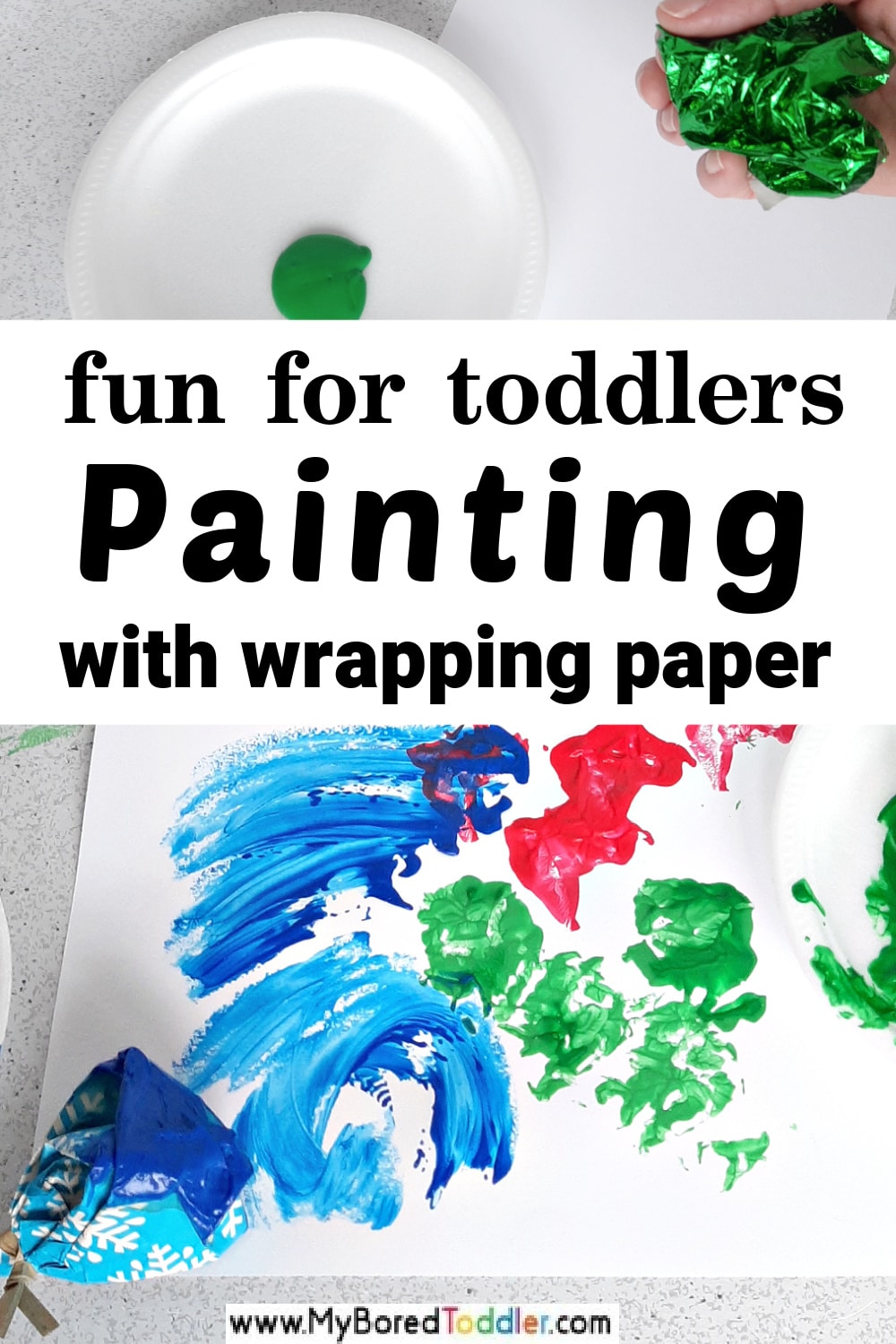 This is a simple activity with hands-on fun for toddlers and preschoolers. You'll be glad to put crumpled wrapping paper to good use, and your toddler will be happy to experiment with colorful paints and papers.
Supplies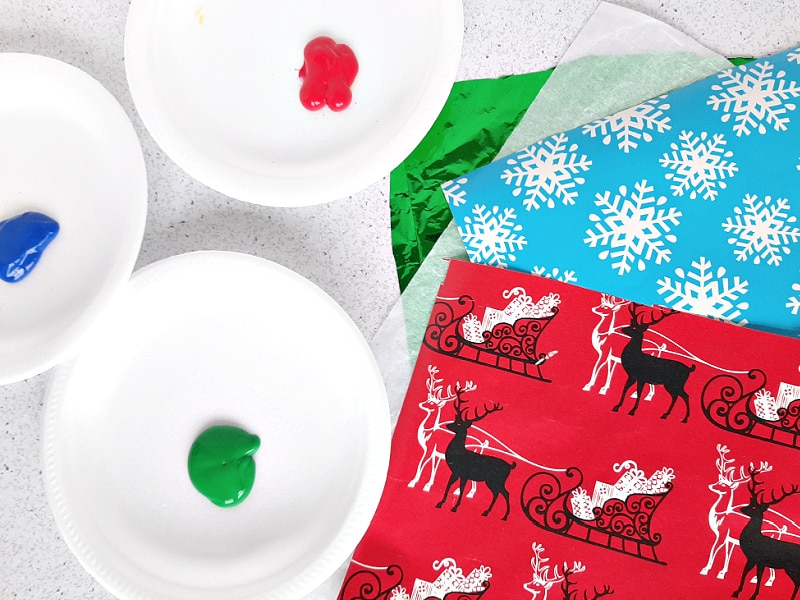 Set up the activity with washable paint (I love this brand) and wrapping paper.
Cut the wrap into approximately 12 inch (30 cm) squares. Make the pieces larger or smaller depending on what you have available.
Pour the paint into trays or jar lids. The trays should be large enough for kids to move the paint around in the trays with the paper paint tools they create.
Use more than one paint color if available. This will inspire naming, comparing, and mixing colors during the activity.
Instructions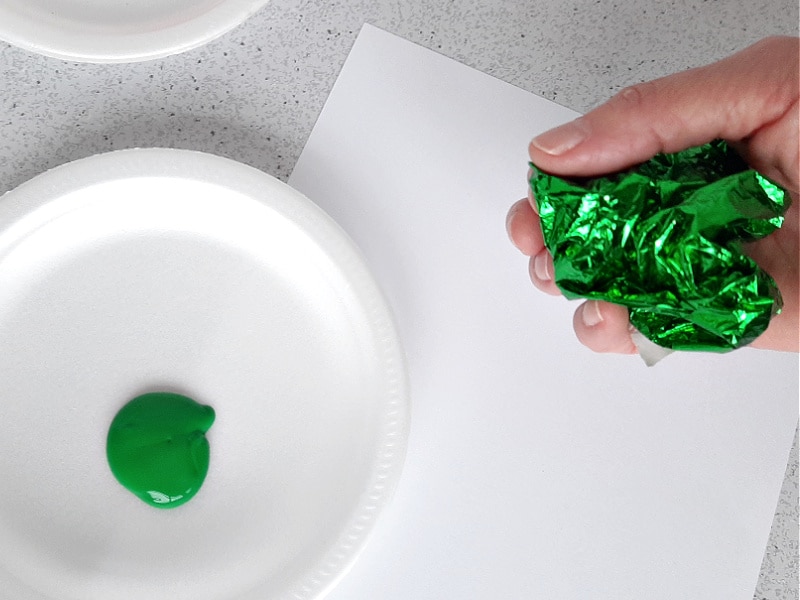 Part of the fun is crumpling the paper. Squeeze each paper in your hand to make a ball. The different textures and colors of paper will provide fun sensory experiences for kids as they squish them in their hands.
Notice how some papers hold the crumpled shape better than others. Foil paper will spring back out of its ball, while tissue paper will form a smaller, tighter ball that better retains its shape.
Since the paper uncurls when it is released, twist the end of the curled paper after it is squeezed to form a sort of handle and secure with a twist tie. You could even attach a clothespin if preferred, to serve as a handle.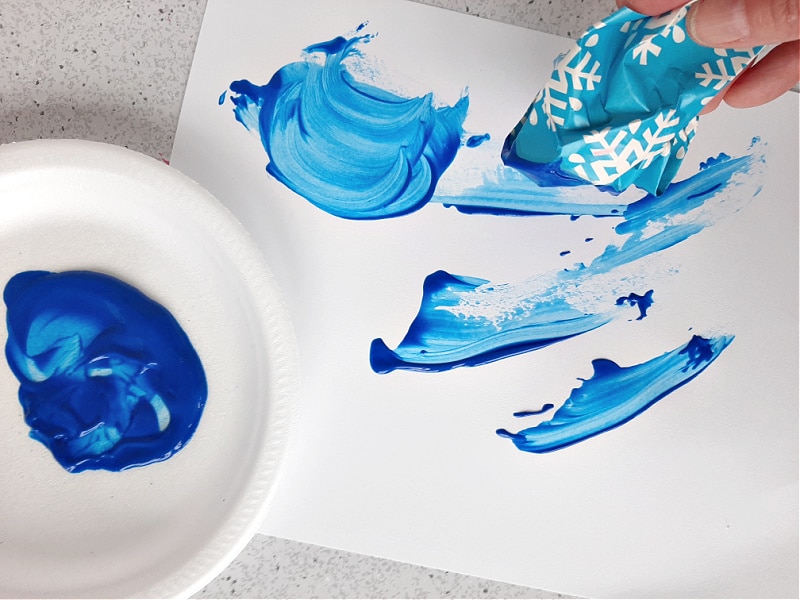 Now comes the creative fun! Dip the paper paint tool you just created into paint, then press onto the paper.
Swipe or tap, roll or drag the paint across the paper.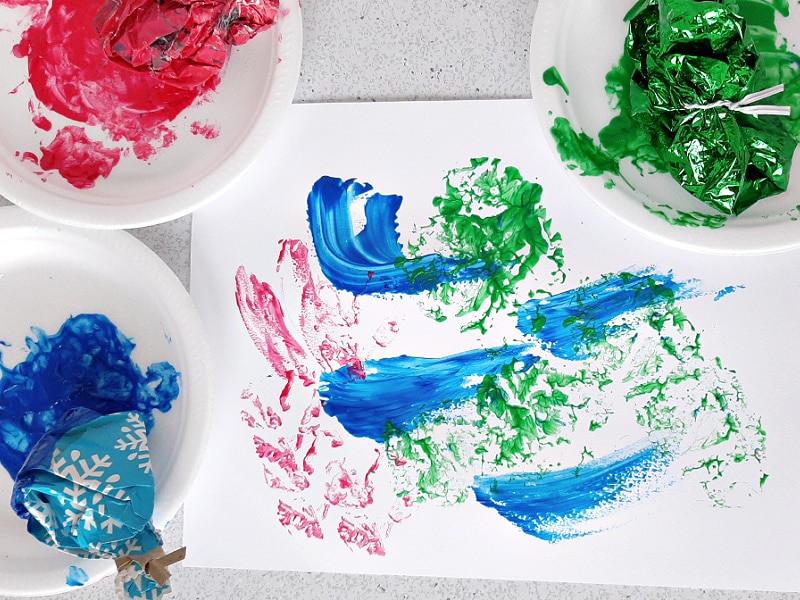 This activity can get a bit messy, so prepare the area with drop cloths and clothing cover-ups.
For some kids this will lead to finger painting and that's all part of the fun. For kids who don't like to get messy, creating a handle for the paper paint tool will help keep hands and fingers clean.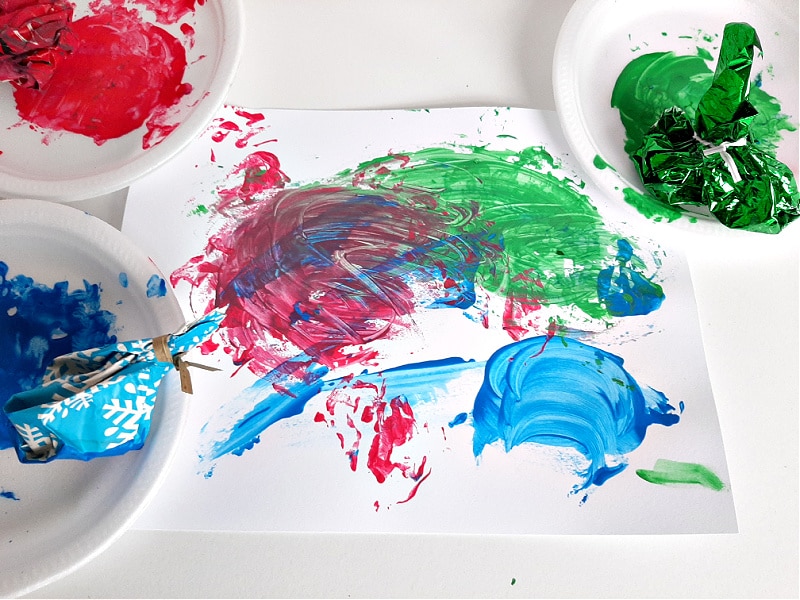 Mix colors to see what new colors you can make!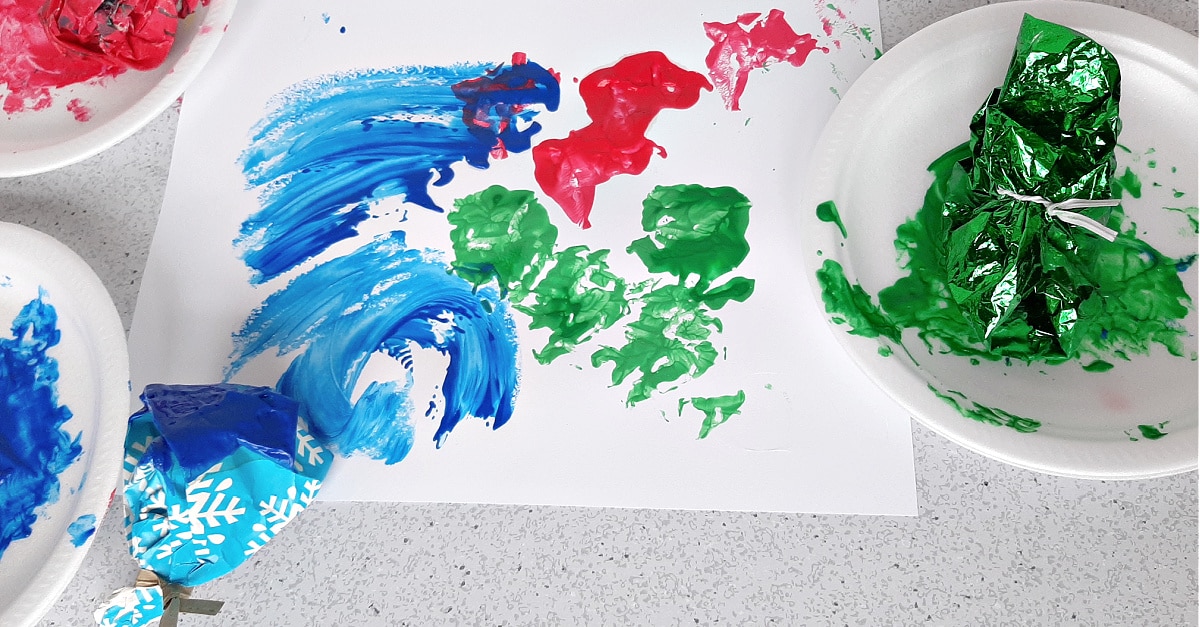 Painting with toddlers is an awesome activity for strengthening early development skills: fine motor, squishing the paper; creative, making the pictures; cognitive, exploring colors and patterns.
Make this activity a part of your holiday schedule. It's a great way to recycle the crumpled Christmas wrapping paper, while providing an exciting painting opportunity for your toddler!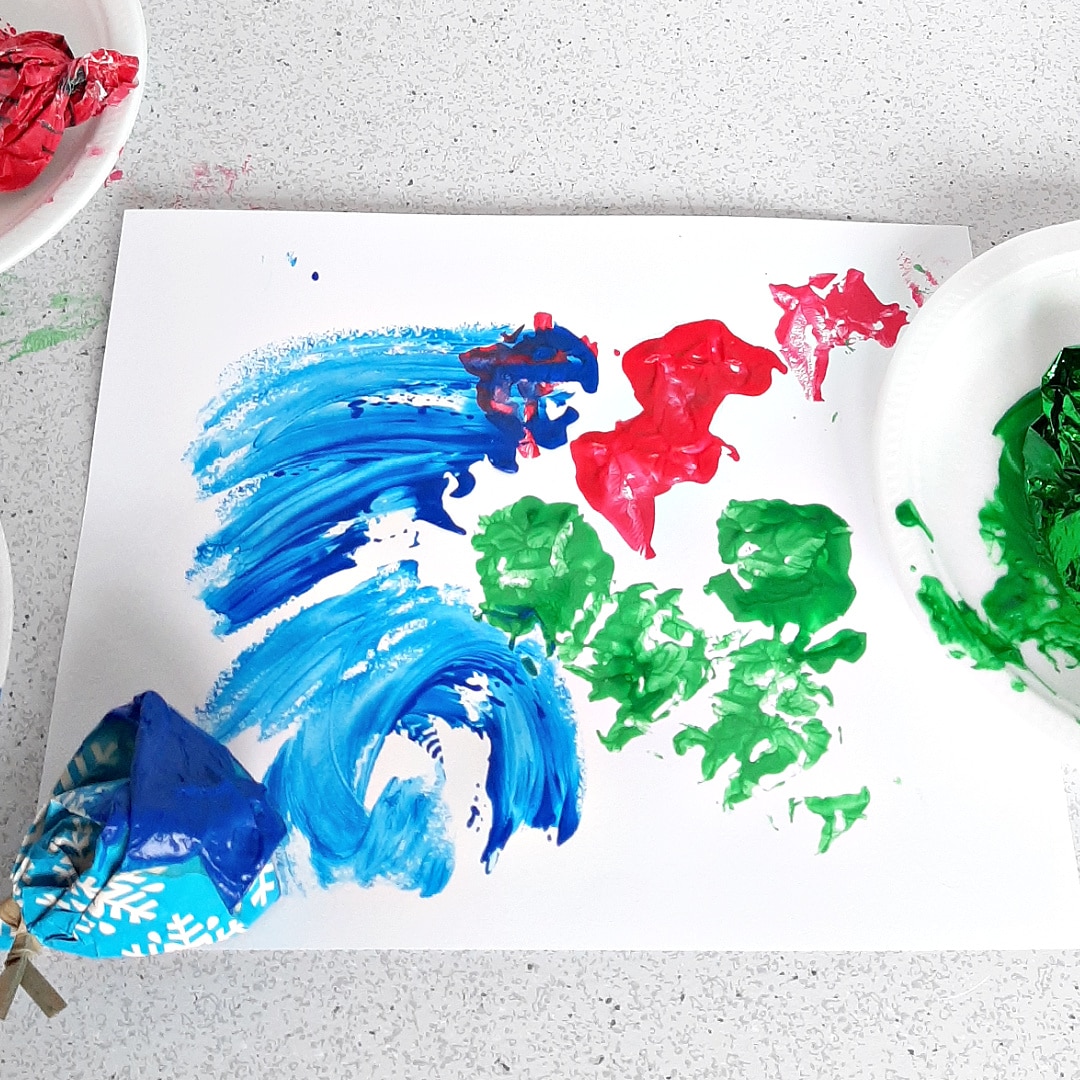 For more fun toddler activity ideas why not join our Facebook Group or follow us on Instagram – follow @myboredtoddler and use #myboredtoddler.
SOME MORE FUN TODDLER ACTIVITY IDEAS YOU MIGHT ENJOY ARE: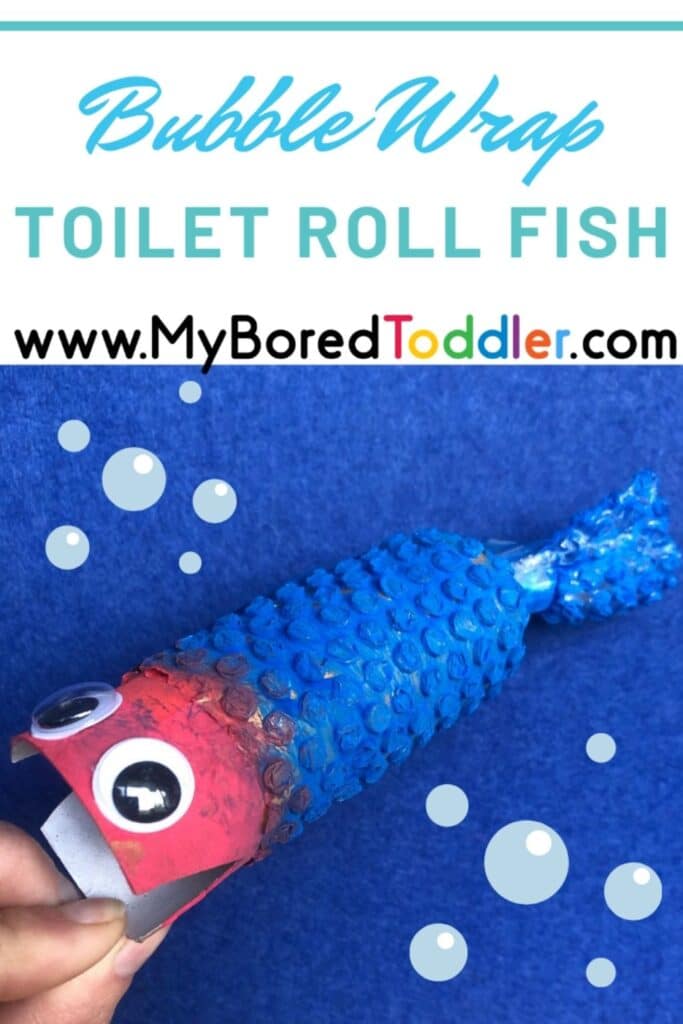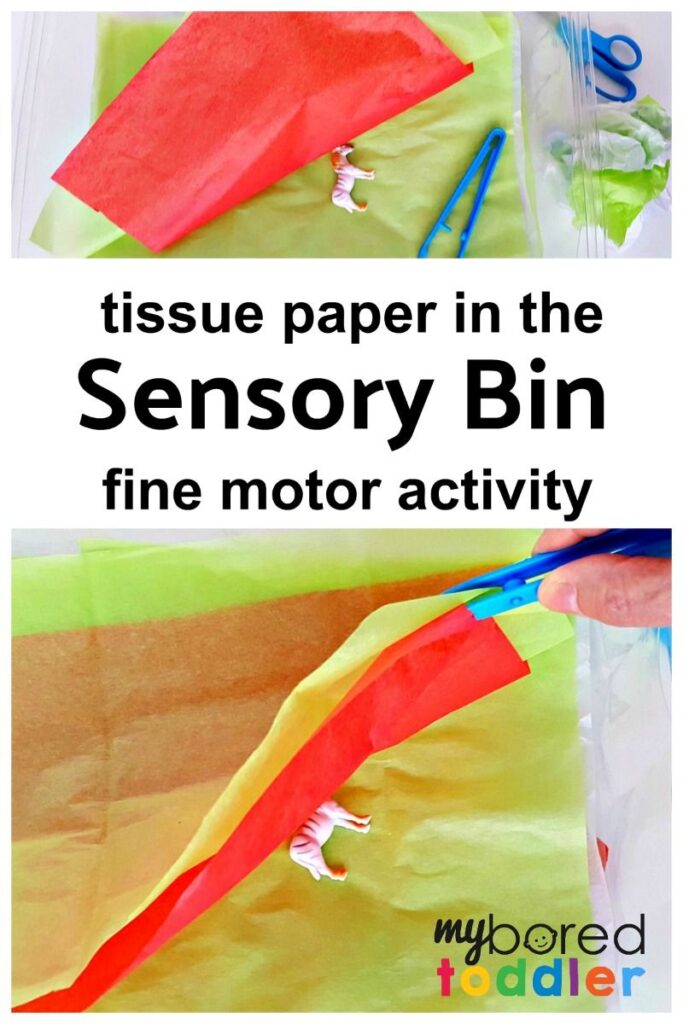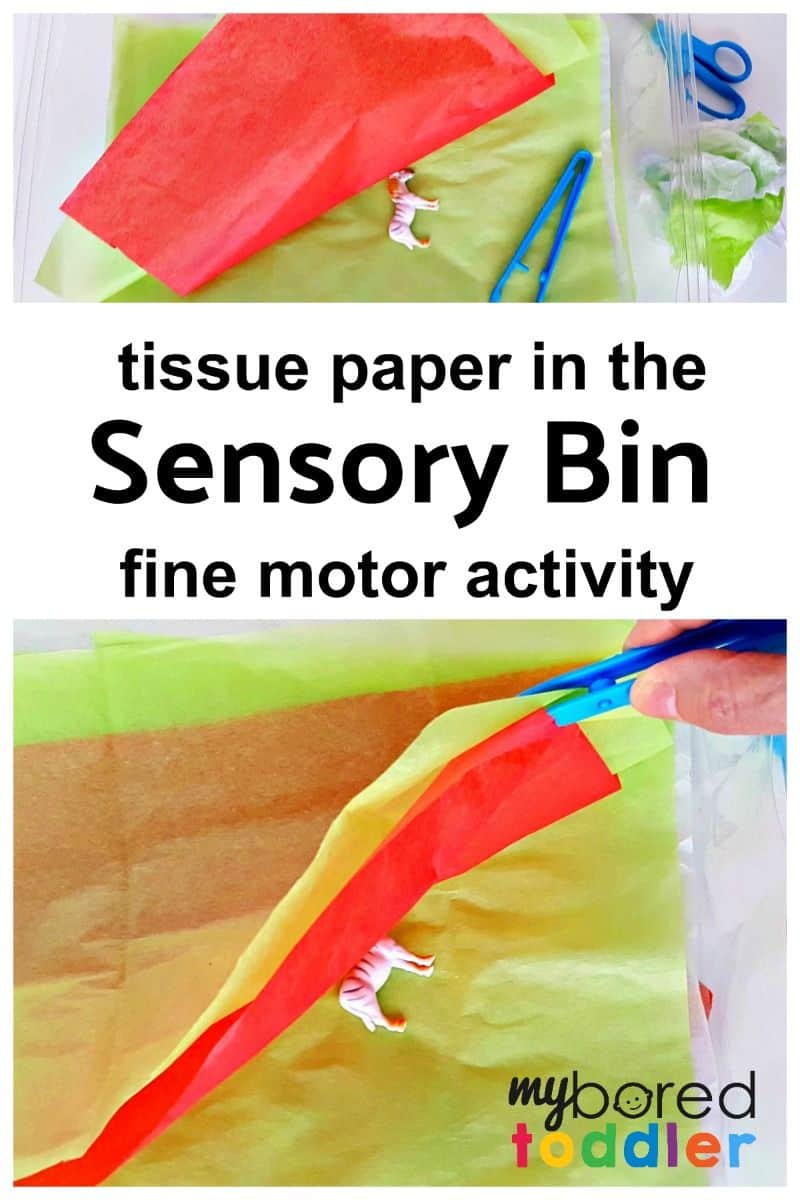 About the Author
Heather is a former preschool teacher and founder of preschooltoolkit.com, a website providing early learning resources for teachers and parents. She focuses on creating fun crafts and activities that engage developmental skills while promoting hands-on learning through play. Follow her on Facebook, Pinterest, Twitter, Instagram