Toilet tubes are such a useful resource when it comes to setting up activities at home for your toddler.
In this instance, we teamed them up with some random jar lids and balls to create an opportunity for hands-on learning with a toilet tube and ball balancing activity.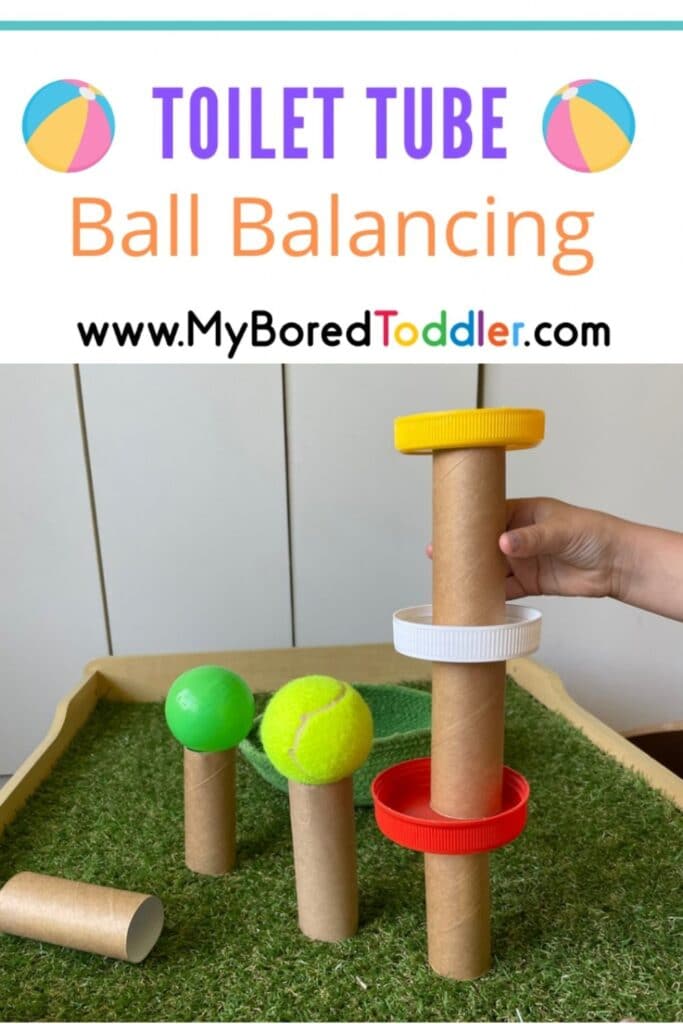 Toilet Tube Ball Balancing
Good old cardboard tubes are typically lurking somewhere in the home. Whether they have just been retired from the toilet paper or paper towel holder, I think it is safe to say, there are some in every home.
Not only are they great for crafts, but they are also a useful resource for other types of play too.
Perfectly sized for developing hands, and versatile there are so many different ways of incorporating them into your play.
Today, this activity literally took minutes to gather a few toilet tubes, balls, and lids. Super simple to set up and even the older kids got in on the fun!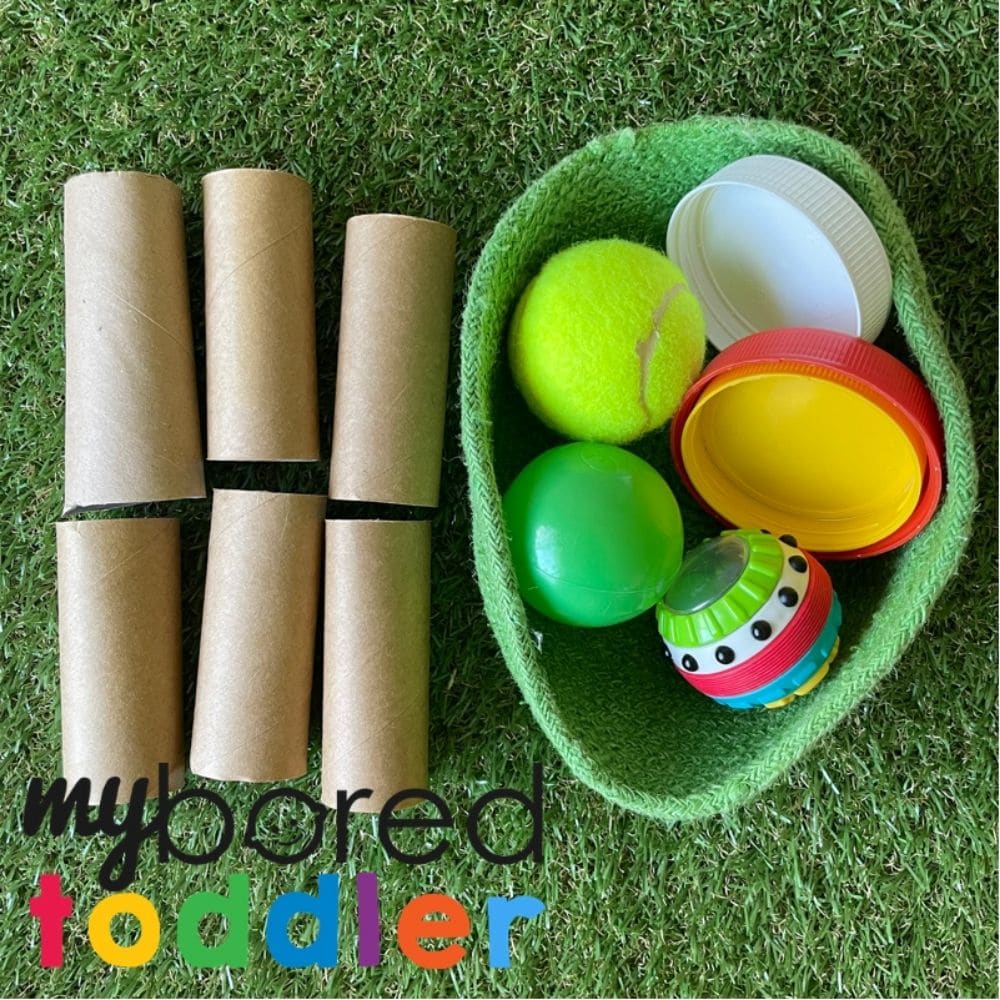 What you need to set up your Toilet Tube and Ball Balancing Activity:
If using longer cardboard tubes, please keep in mind centre of gravity. It is a great challenge offering longer tubes as your toddler refines their skill however to start off with, the shorter tubes are easier to work with.
The jar lids can be used to stabilize the tubes if playing on carpet or grass as well as for building with.
How to set up your toilet tube and ball balancing activity:
Simple play ideas are often a popular go-to. Not only are they time efficient in setting them up but more often than not, the kids love them! The brief is simple, and there is more room for success.
This toilet tube balancing activity is no exemption to this. There are no fancy steps, really. Present the materials, take a turn placing a ball on top of an upright toilet tube and leave the rest to your toddler's creativity.
This open-ended play opportunity is going to present so many chances to develop skills and learn through play. Skills such as problem-solving, cause and effect, hand-eye coordination, and resilience can each be further refined with this simple toddler play idea.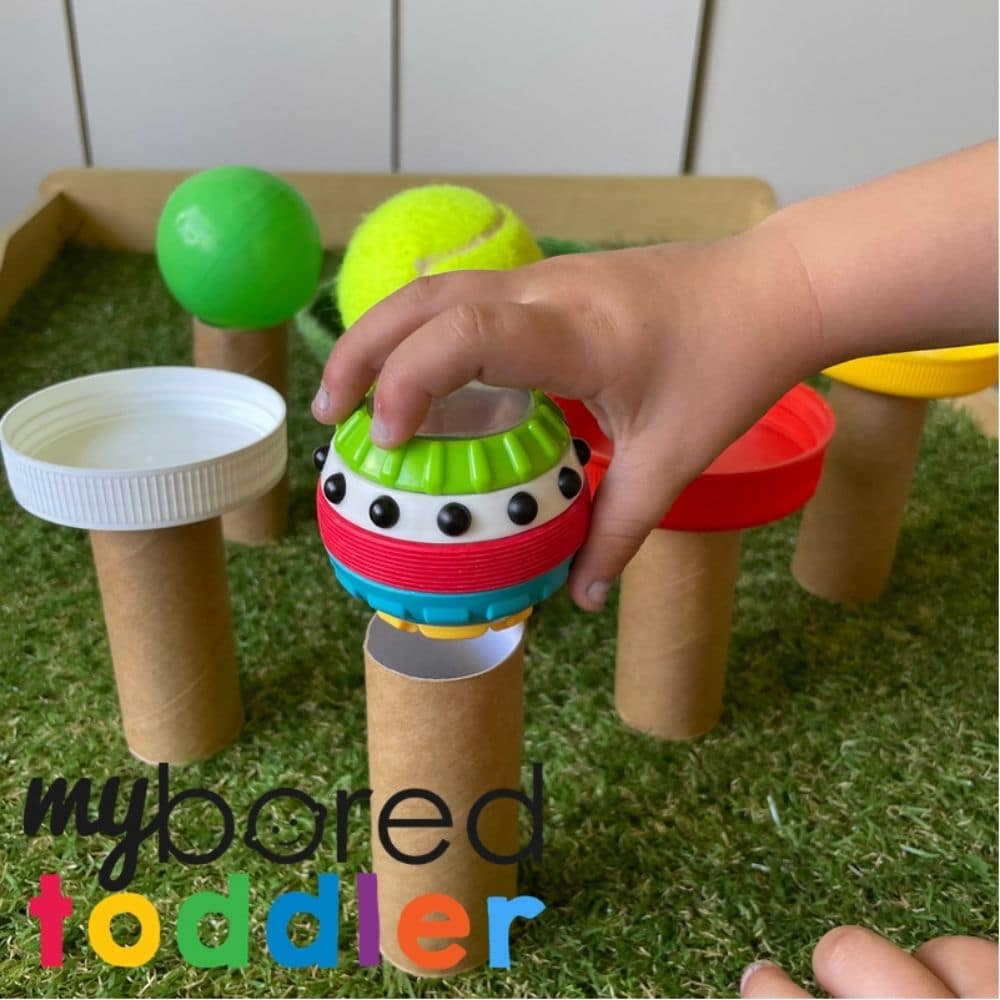 Toilet tube ball balancing is an activity that should not be overlooked. It is so rewarding watching your child practice, experimenting with different techniques to find the one that works for them.
The smile on their face and sparkle in their eye says it all! We hope your family loves this simple play idea as much as we do!
For more fun toddler activity ideas why not join our Facebook Group or follow us on Instagram – follow @myboredtoddler and use #myboredtoddler.
SOME MORE FUN TODDLER ACTIVITY IDEAS YOU MIGHT ENJOY ARE: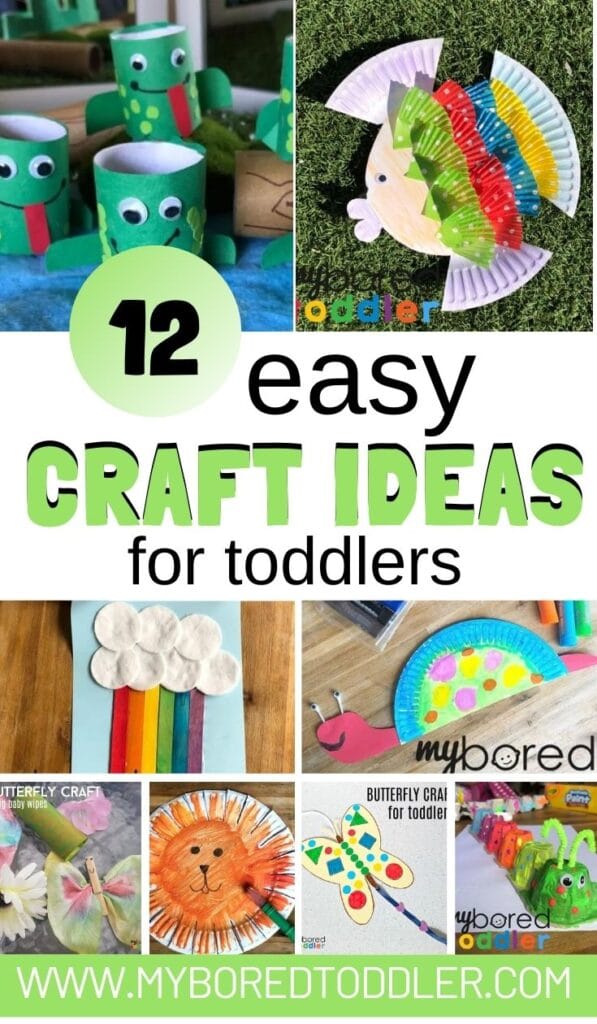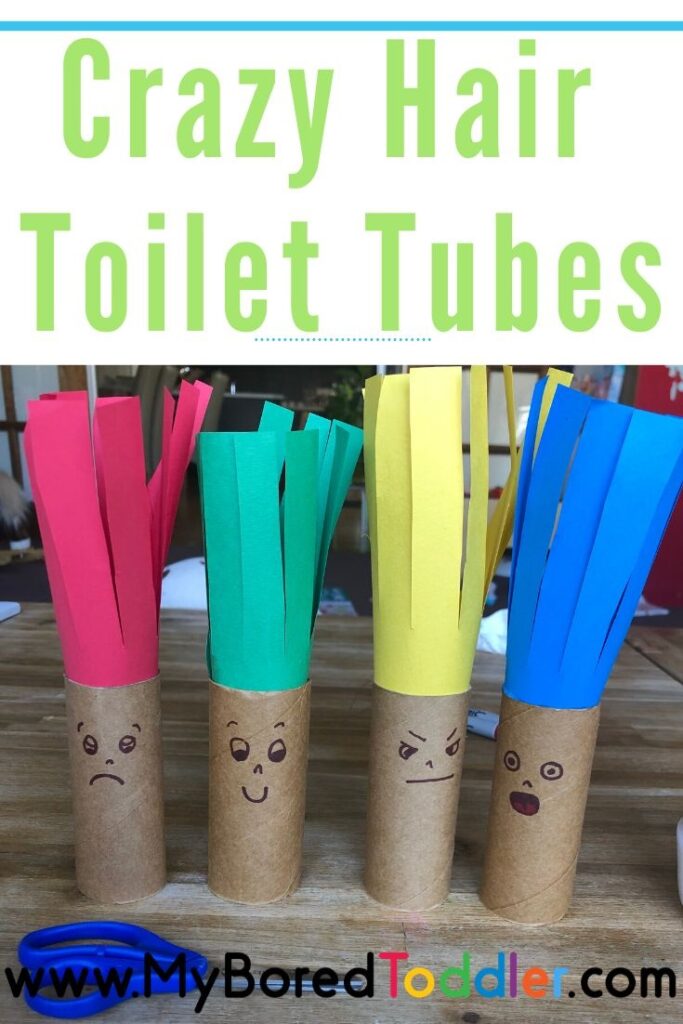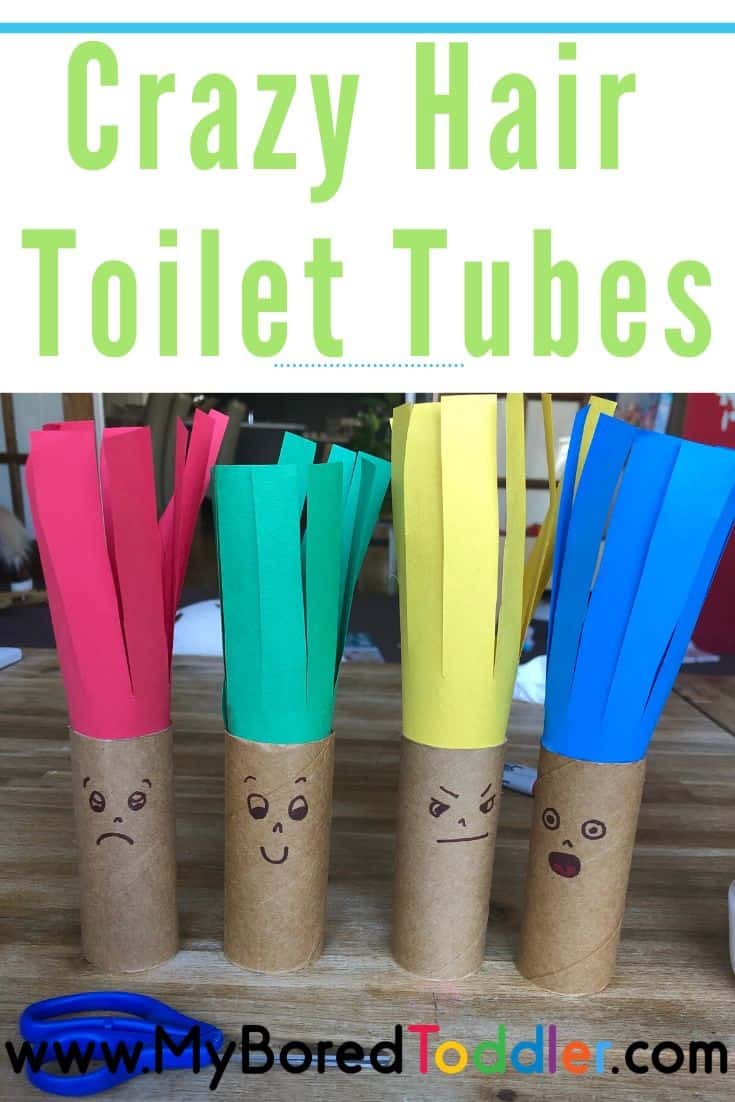 About the Author
Dani is a busy stay-at-home Mum of 3 and an early childhood teacher in training who is passionate about play-based learning throughout early childhood. For educational play ideas that you can do at home and parenting tips visit Play Inspired Mum Check her out on Instagram andFacebook