Are you looking for an easy craft for toddlers? A butterfly kite is a fun toddler craft for spring and summer. Toddlers will love making their own kite to fly in the wind, or use as decoration indoors. Learn more about butterflies with toddlers as you create a beautiful kite in this hands-on creative play.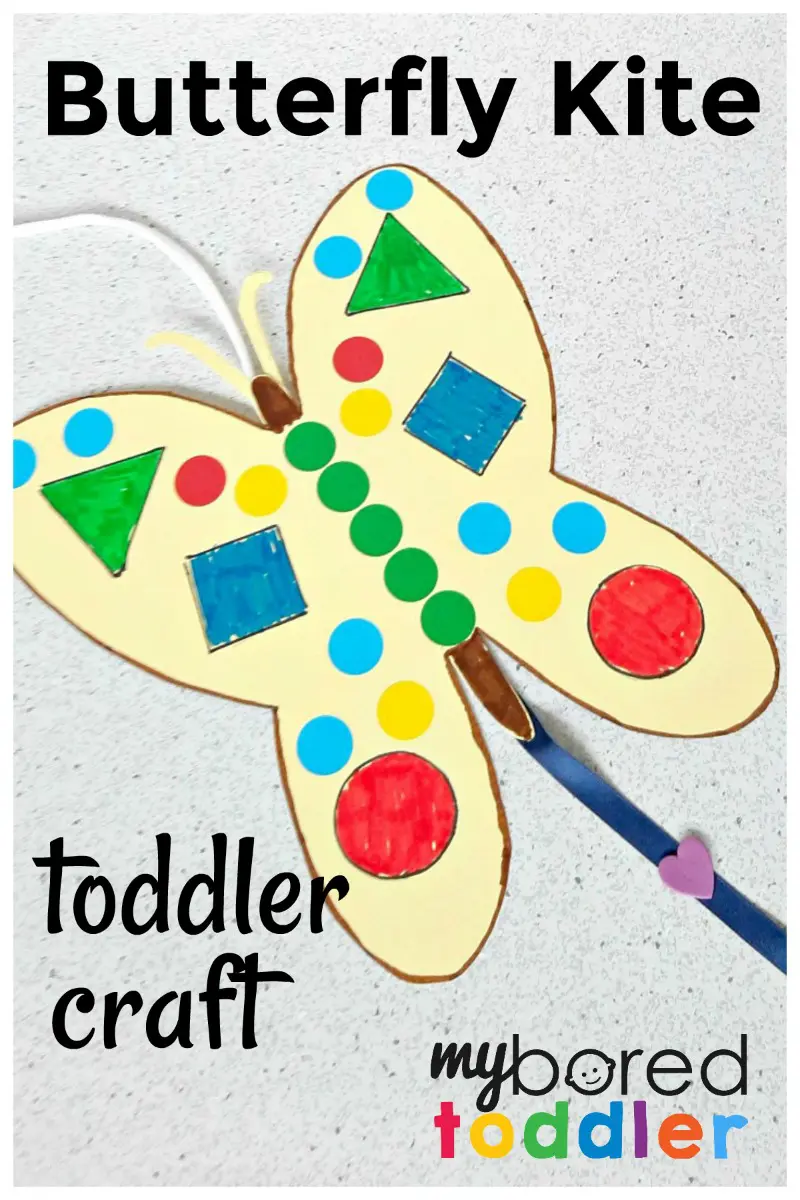 Toddler Butterfly Kite Craft
Who doesn't love flying a kite in the wind? Add a butterfly shape to your kite and you have a great combination for toddler play.
The butterfly kite craft provides hands-on fun and learning as you explore butterflies together. You'll also be providing opportunities for artistic expression, early math support, and fine motor and gross motor play.
This craft needs just a few basic craft supplies to complete.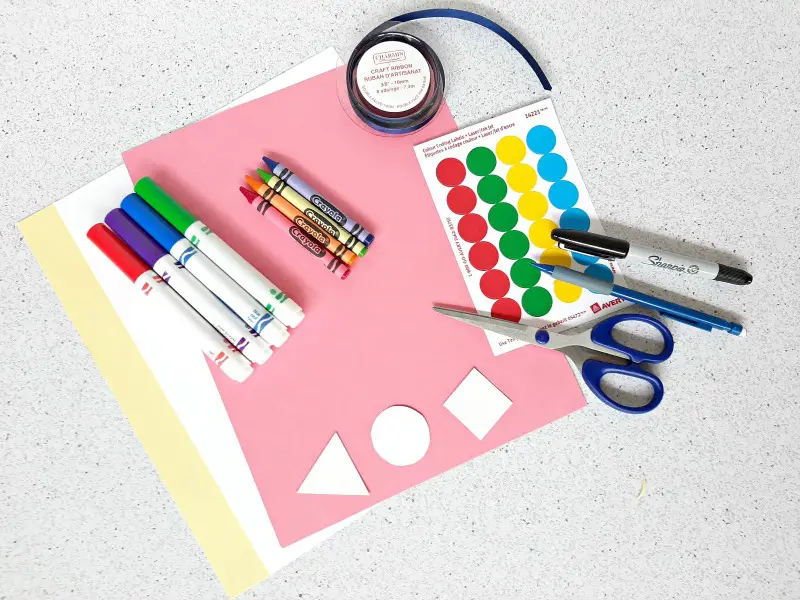 Supplies needed to make a butterfly kite
This kite is made with a regular size sheet of cardstock, 8.5 x 11 inches (22cm x 28 cm). You can adjust the size to the paper you have on hand. Use any stickers or other decorations available to decorate your kite.
Instructions for making a butterfly kite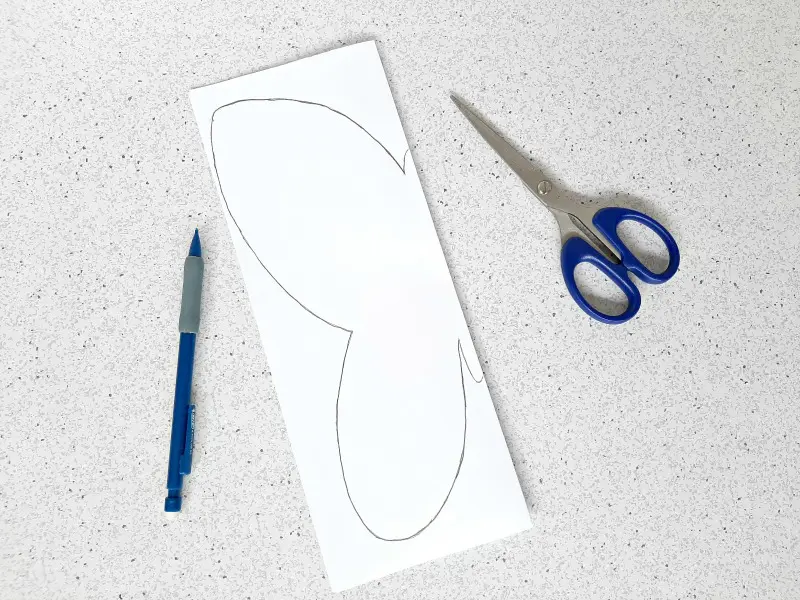 To make the butterfly template, draw half a butterfly shape on the folded edge of a sheet of paper. Cut out the drawing and unfold to reveal a butterfly template.
Transfer the template to cardstock. Cut out the butterfly. Your kite is ready to decorate!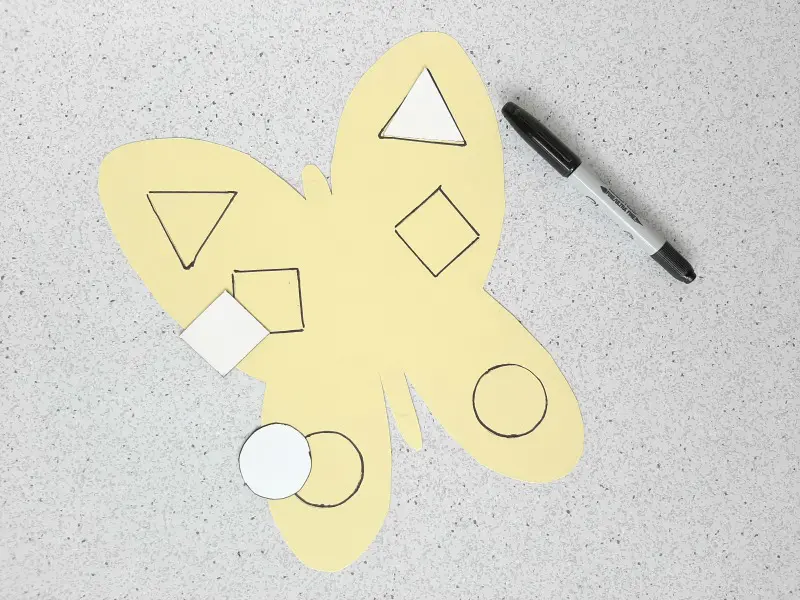 Trace around the cardboard shapes, making the same design on each side of the butterfly. If you do this step with your toddler, secure the shape cut-out to the butterfly with tape so your child can trace around the cut-out.
The shapes provide prompts for your toddler to follow but you may want to let your child color without any predetermined design. Or use shapes one side and encourage your toddler to make his own drawing on the other side.
Show your toddler how the pattern on each wing of a butterfly is identical.
Point out the names of the shapes and their colors.
Trace the shapes with a finger as you play.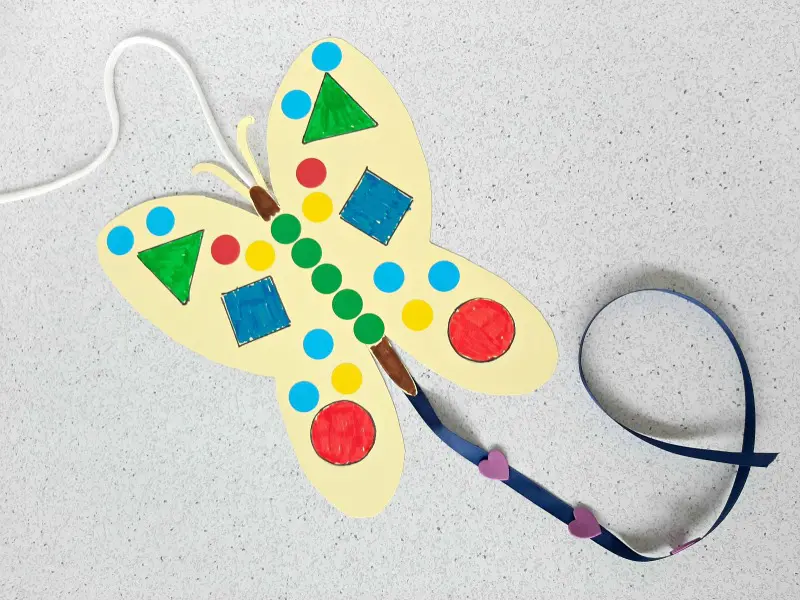 Cut out antennae from cardstock. Tape to the head of the butterfly.
Tape a long ribbon tail to the bottom end of the kite.
Decorate the butterfly and the tail with stickers.
Tape a long piece of string or a shoelace to the top of the kite for holding onto the kite.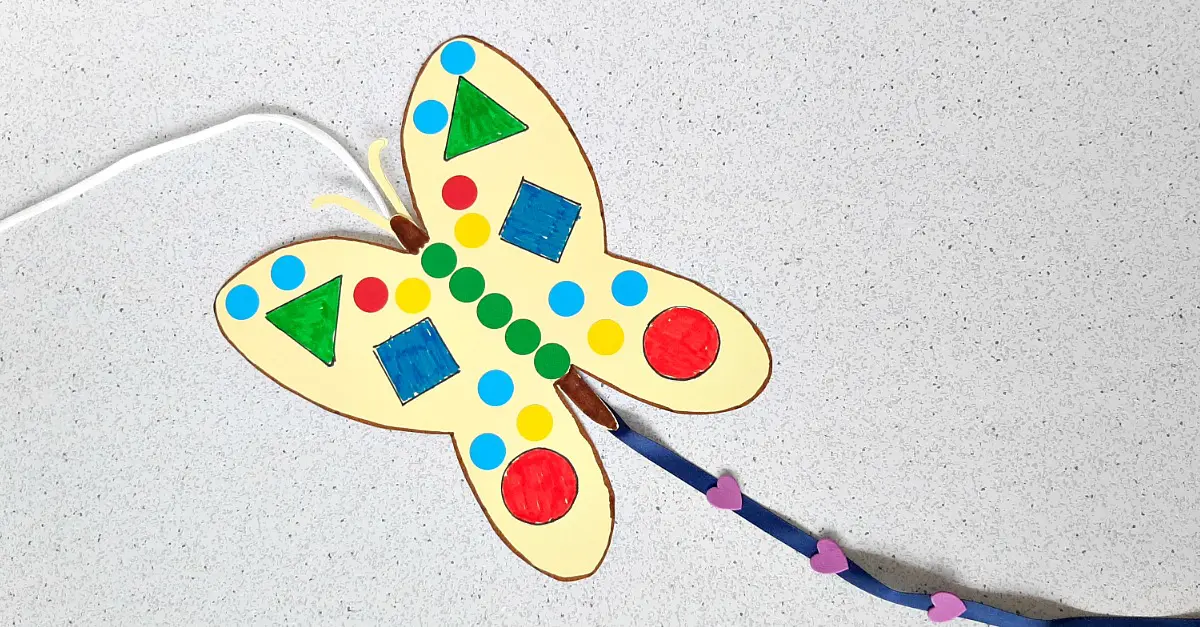 Enjoy outdoor space with your child where he can run with his homemade butterfly kite.
Use conversation to guide the play.
Your arm is reaching up high to fly your kite.
I can see the triangle and circle on your kite.
How fast can you run with your kite?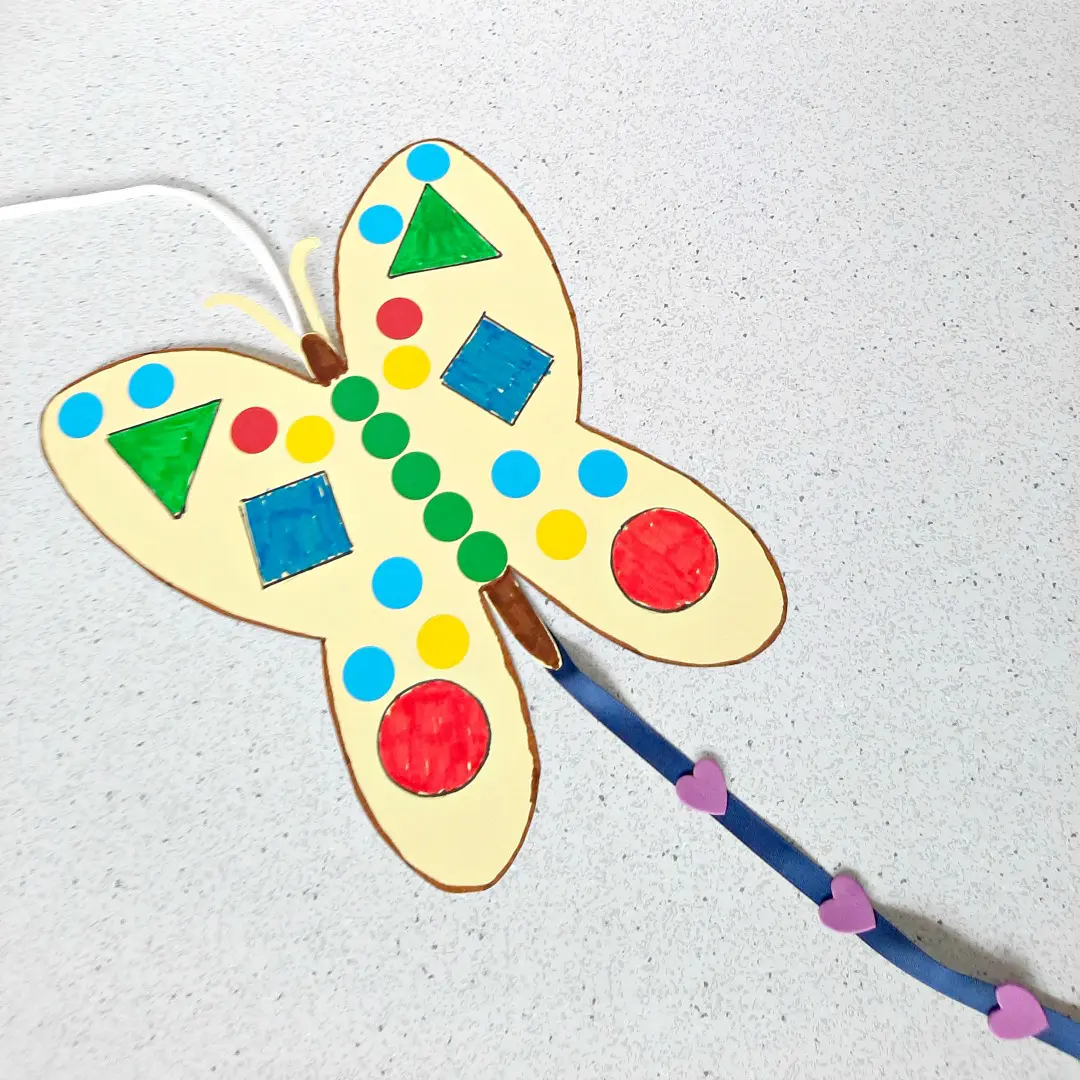 Tape a smaller piece of looped ribbon to the back of the kite near the top to serve as a hanger so your child can display the kite inside.
This is a fun spring and summer craft and activity that toddlers will be excited to make.
And the activity has lots of benefits for early childhood development. The art process supports fine motor and creative skills; shapes provide basic math experiences; the finished product promotes gross motor movement.
Let's go fly a kite!
We would love to see your finished butterfly kite. Why not share it in our Facebook Group or over on Instagram - use #myboredtoddler and follow @myboredtoddler so we can all see.
Some more fun toddler activity ideas you might enjoy are:
Butterfly Crafts & Activities for Toddlers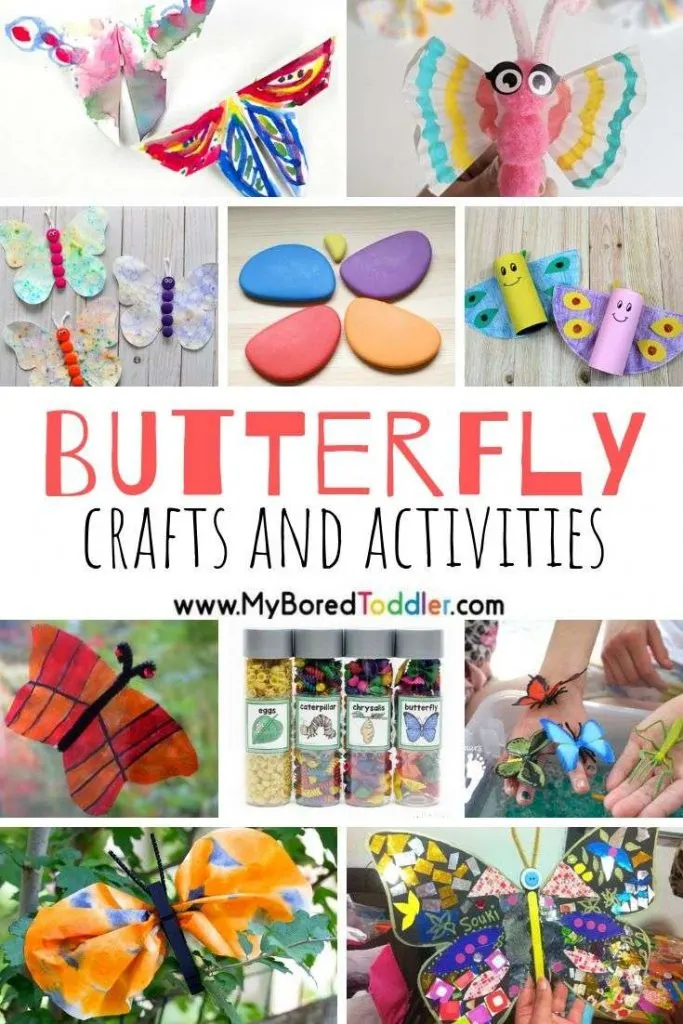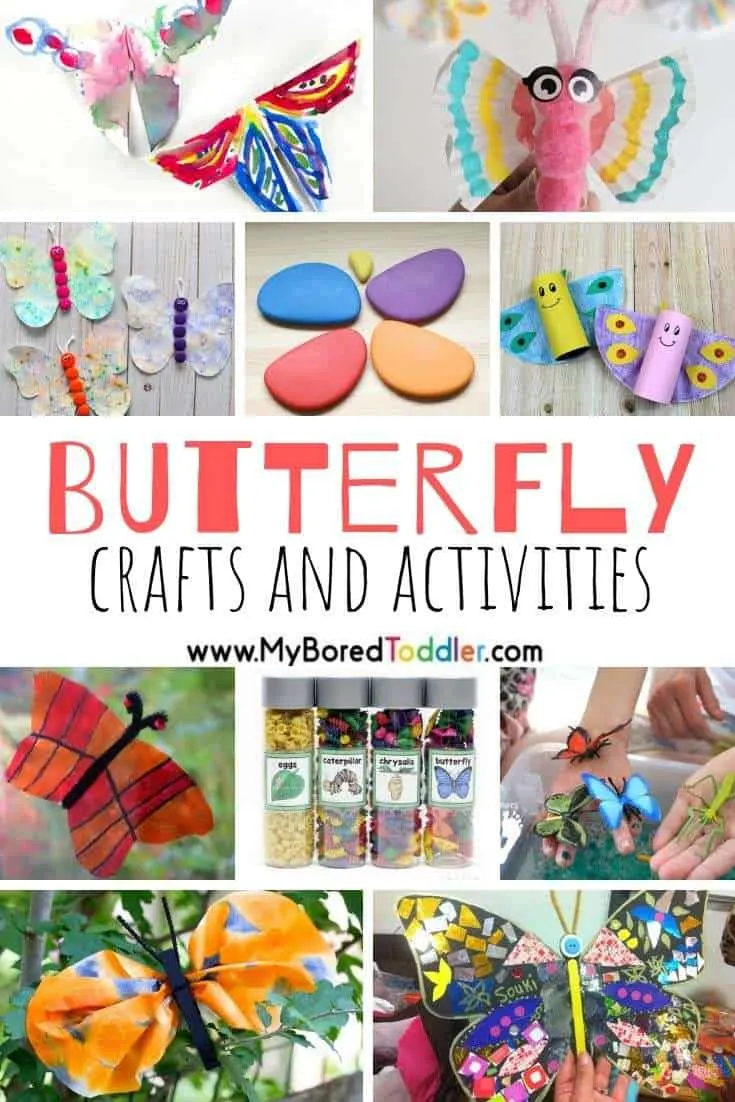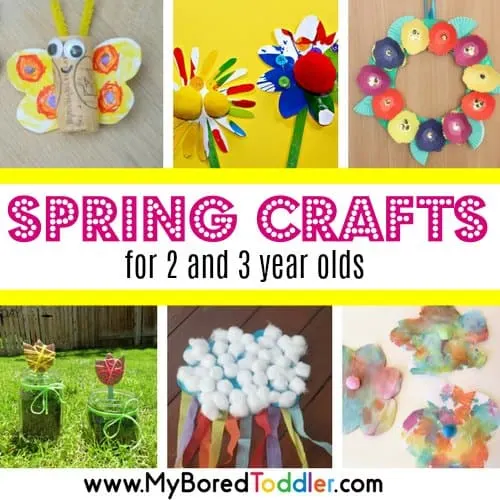 Love this activity? Why not PIN IT to Pinterest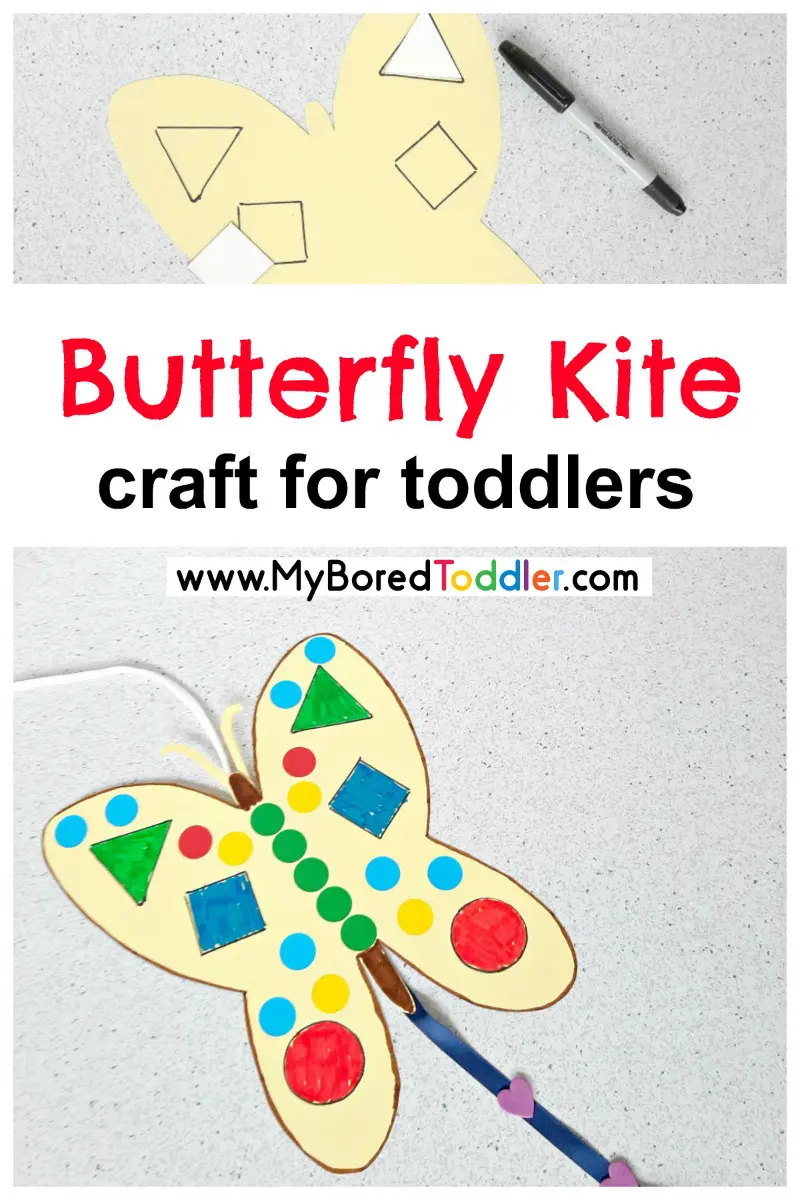 About the Author
Heather is a former preschool teacher and founder of preschooltoolkit.com, a website providing early learning resources for teachers and parents. She focuses on creating fun crafts and activities that engage developmental skills while promoting hands-on learning through play. Follow her on Facebook, Pinterest, Twitter, Instagram