This frozen color mixing sensory bin is perfect for a summer sensory bin for toddlers!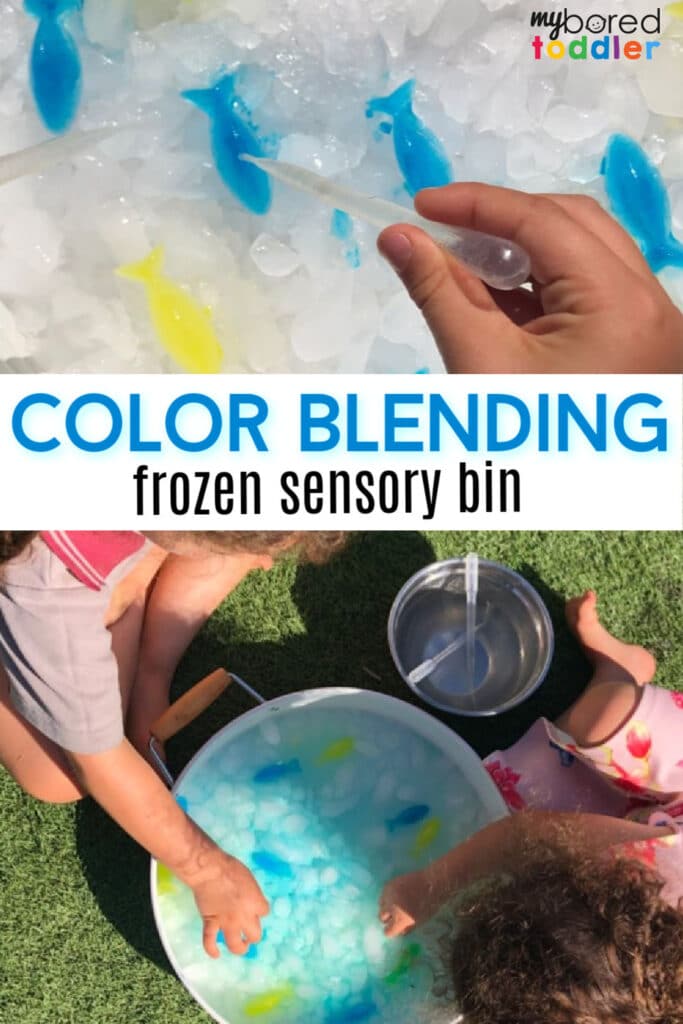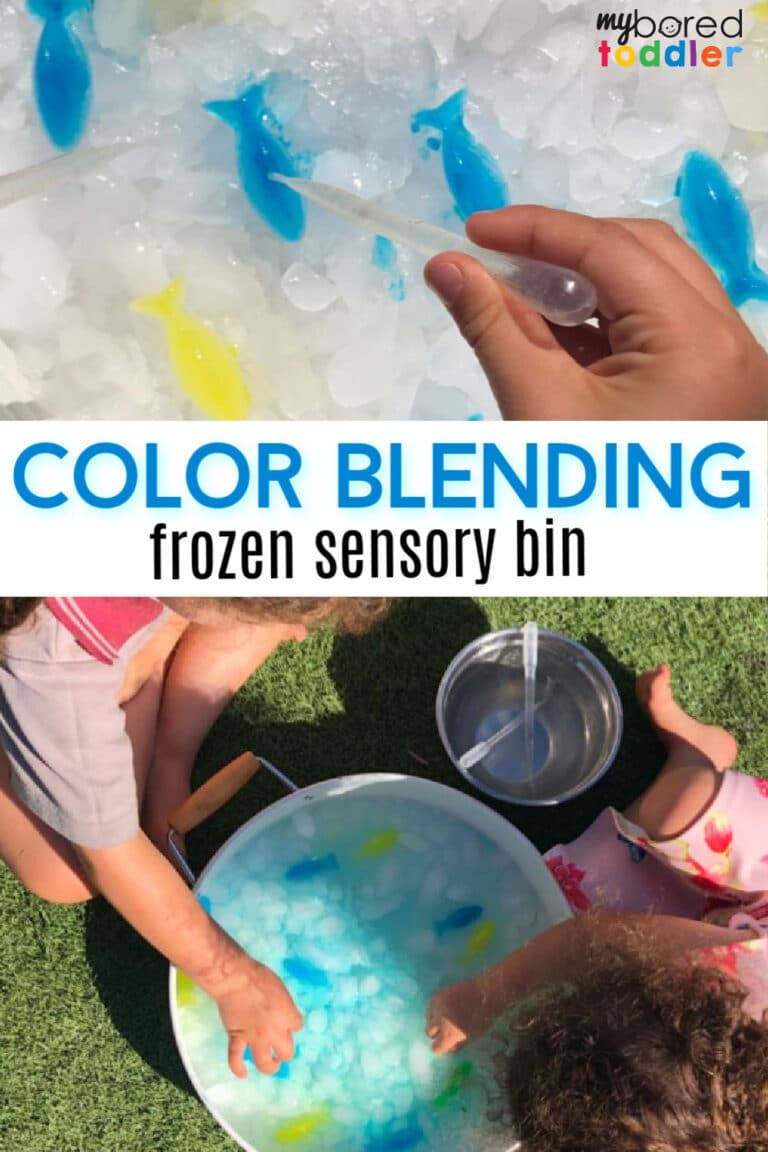 Sensory Frozen Colour Blending Sensory Bin
Discovering and exploring is so much fun, an important, for a two-year-old. Being able to identify and name colours is a skill that your child will continue to use well into their adult years.
Colours are used so much in our communities. Can you imagine the impact of your adult life, not being able to distinguish colours? Start this valuable life lesson with this fun sensory frozen colour blending activity.
Sunny afternoons can leave our household pretty cranky sometimes. The other day was no exemption. After school pickup, the kids needed to have some chill time. Literally. They were hot and bothered. With a few minutes of preparation earlier in the day, this activity took only another couple of minutes to set up and it was just what we all needed.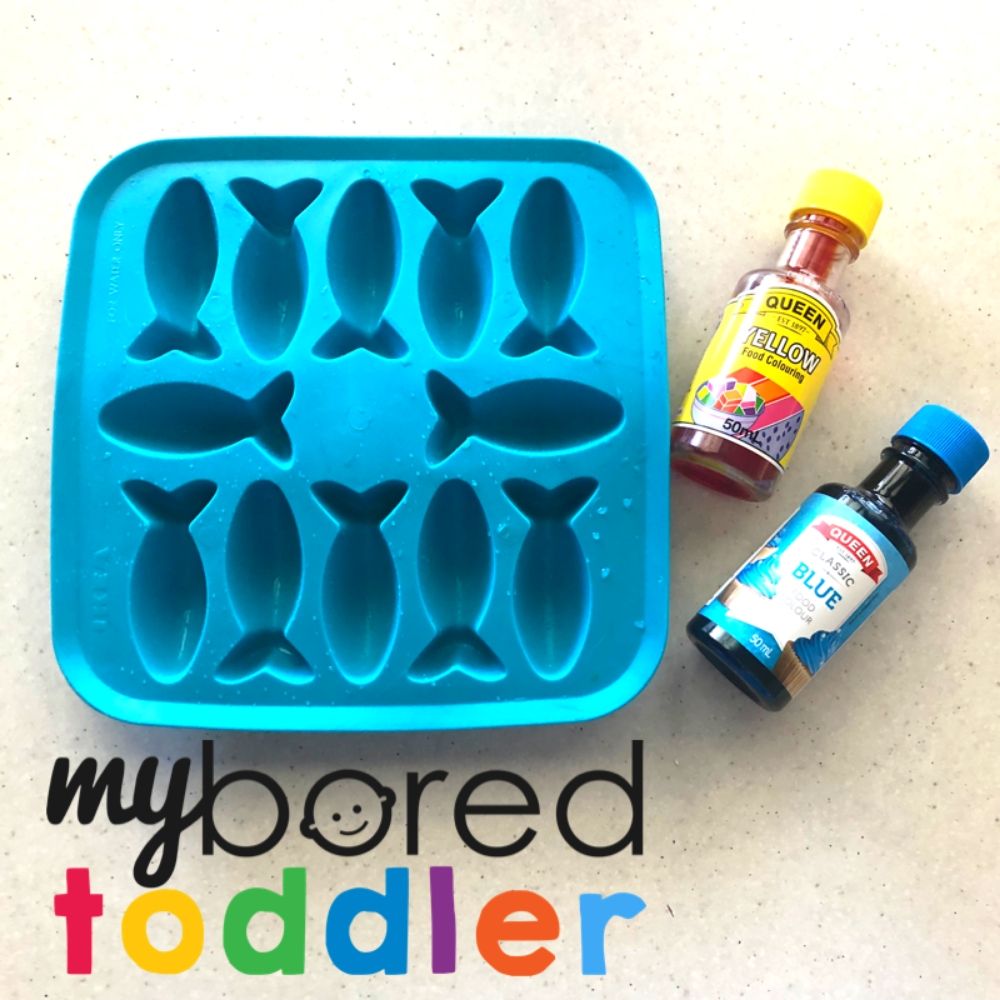 What you need to make

your sensory frozen colour blending activity:
We kept this activity simple with a colour blend that we have been using a bit in our play lately. Repetition, repetition, repetition! The aim was for the blue and yellow to run to create a lovely green.
You can use as many colours as you like! This can be adapted to suit older toddlers and even primary school-age children. Why not start with primary colours and then get adventurous!
How to

set up your

sensory frozen colour blending

activity:
One of the beautiful things about this activity, other than the rainbow of colours you may create, is that you can prepare the coloured ice cubes well in advance for super simple set up when needed.
This is perfect for those final months of pregnancy with a toddler under foot, after school or just to fill in that half hour before you need to fill an appointment.
To create our sensory frozen colour blending ice cubes, I simply mixed about ⅛ teaspoon of yellow food colouring with 250ml water before pouring it into half of the fish ice cube tray wells.
I repeated this step with the blue food colouring for the other half of the wells. It really only took a couple of hours to freeze solid given the size of the wells.
Just before you are ready to play, simply fill your tray with crushed ice and drop your coloured ice blocks in. I took care to evenly distribute the different colours to promote the blending of colours as they melted. Pop some water into the bowl and present the set up with your pipettes.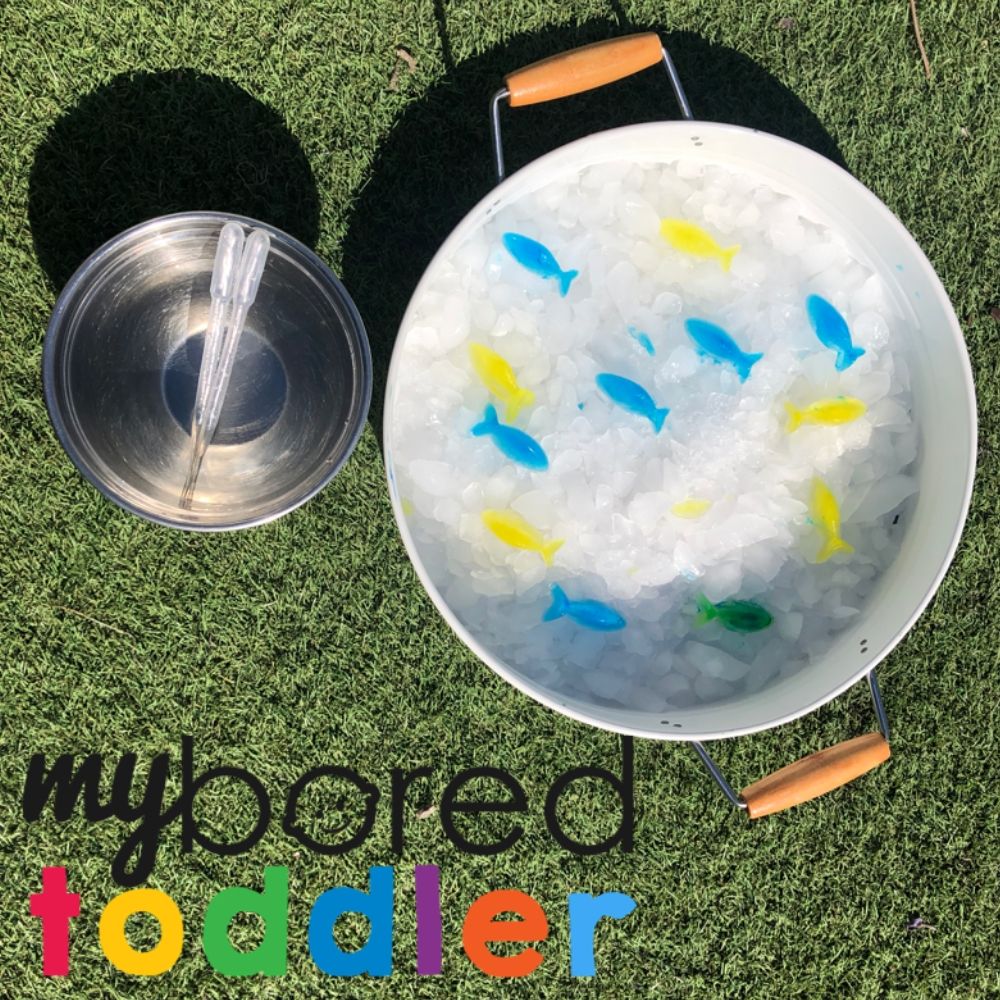 The idea is to engage your child in dripping the water over the ice, watching it melt and the colours mix together. This is a great time to ask questions about their expectations and narrate your child's play to help build their understanding and comprehension.
Using the pipettes to shift the water from the bowl to the ice requires coordination and help develop fine motor skills – perfect to develop for all sorts of life's tasks!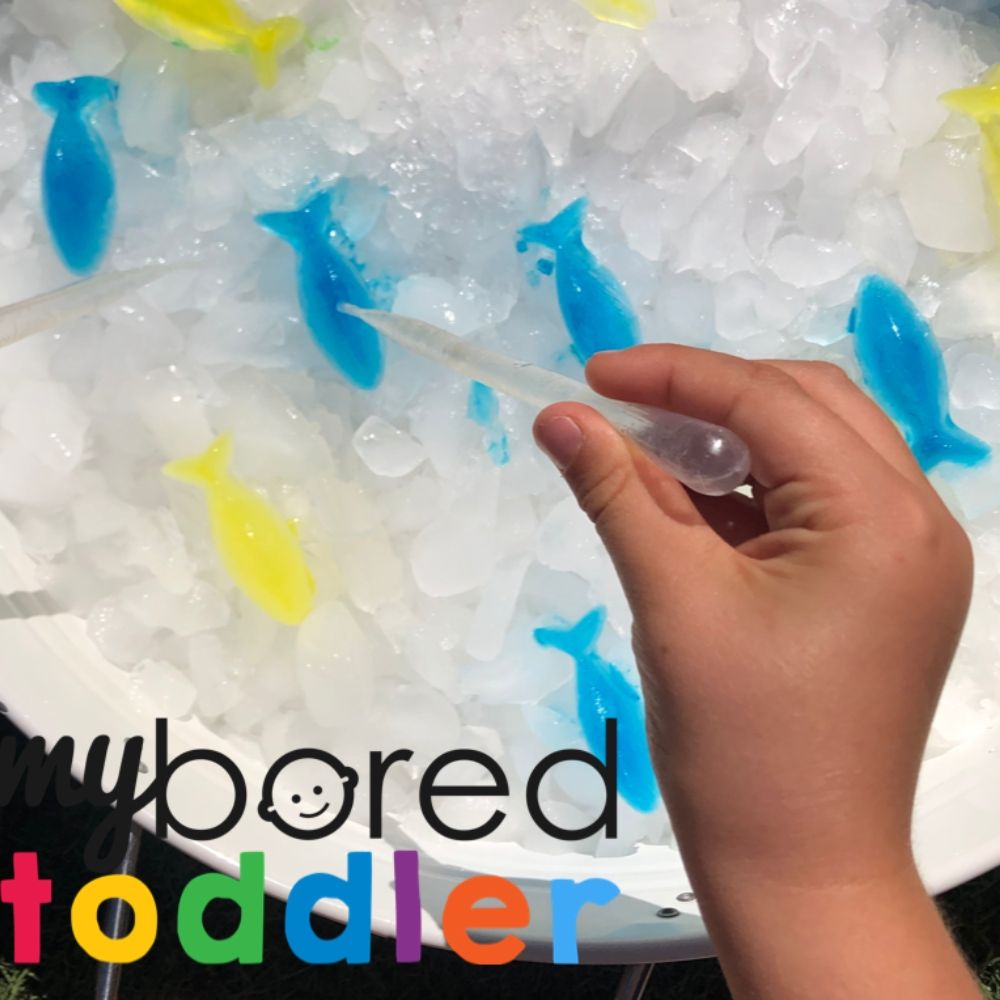 Miss 2 and Miss 5 loved watching the ice melt. The warmth of the afternoon had Miss 2 reaching for the cool shards of ice to much on while they dropped the water over the coloured ice cubes. They each chose a fish and were having a little race on who's fish would melt first.
While we were waiting it was a great time to catch up on the day, unwind and just chill. The girls were excited to see the colours slowly coming together. We spoke about the colour intensities and then theorised on the results of adding other colours into the mix.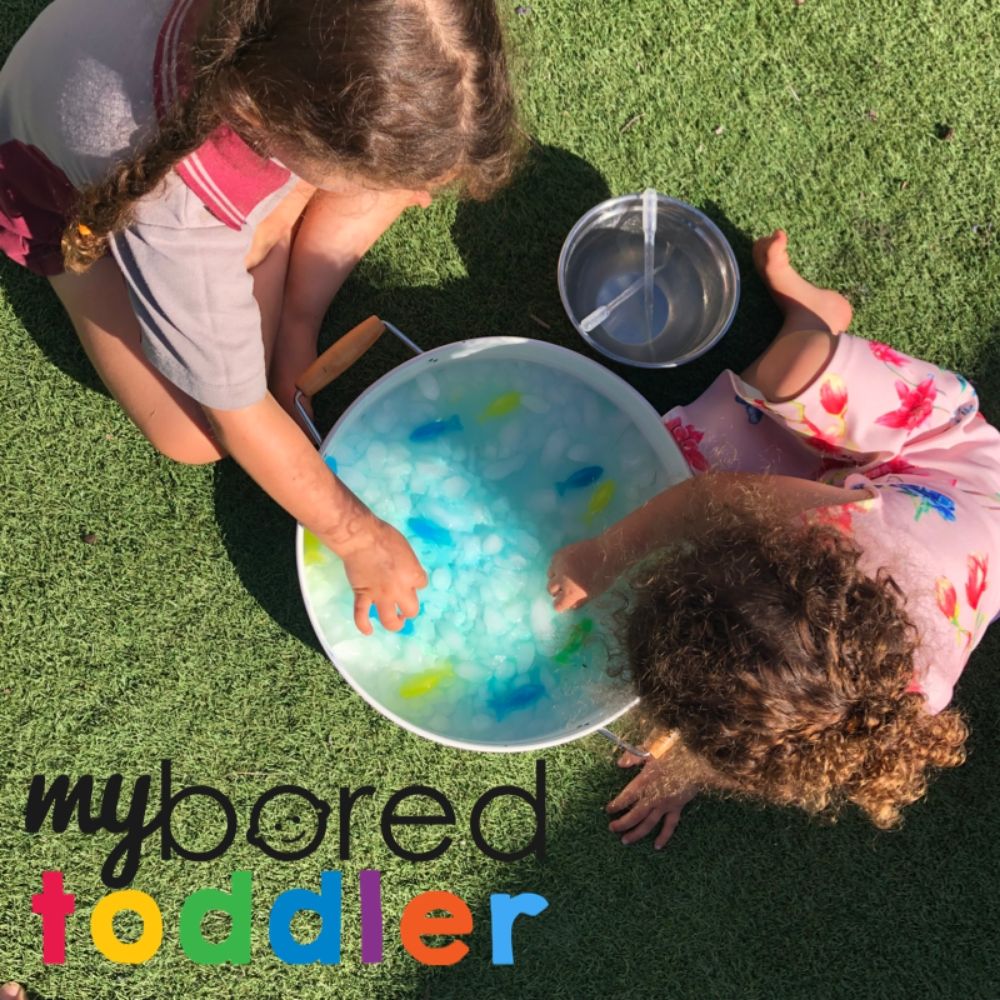 The draw of this activity was circulated around the element of discovery. The way the colours blend is only the beginning of the learning opportunities this activity offers.
Watch the smaller cubes melt faster than the larger ones, watch the water quicken the melting time and watch the sharp shards of ice smooth over with ever melted drop rolling across the surface.
Sensory play is always a wind down winner at our place and this sensory frozen colour blend was no exemption. I hope your family love it as much as we do!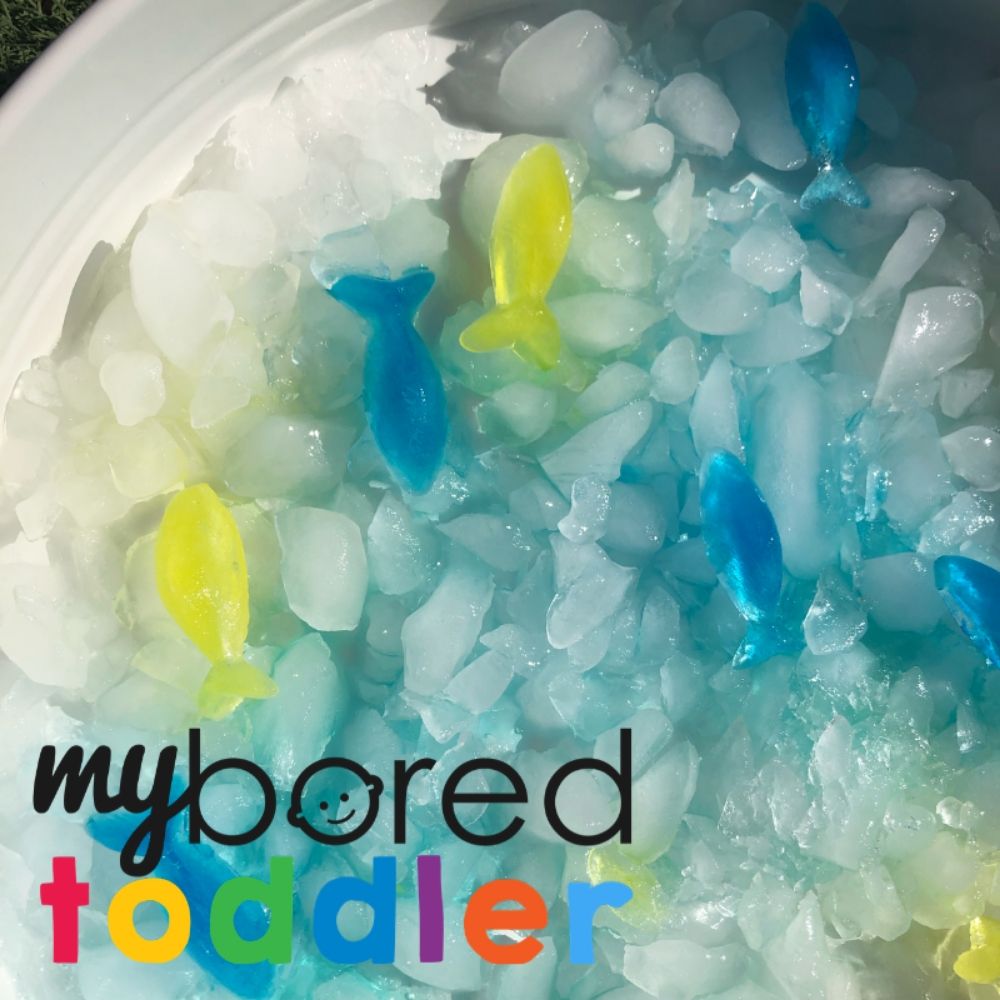 For more fun toddler activity ideas why not join our Facebook Group or follow us on Instagram – follow @myboredtoddler and use #myboredtoddler.
Some more fun ideas your toddler will love are: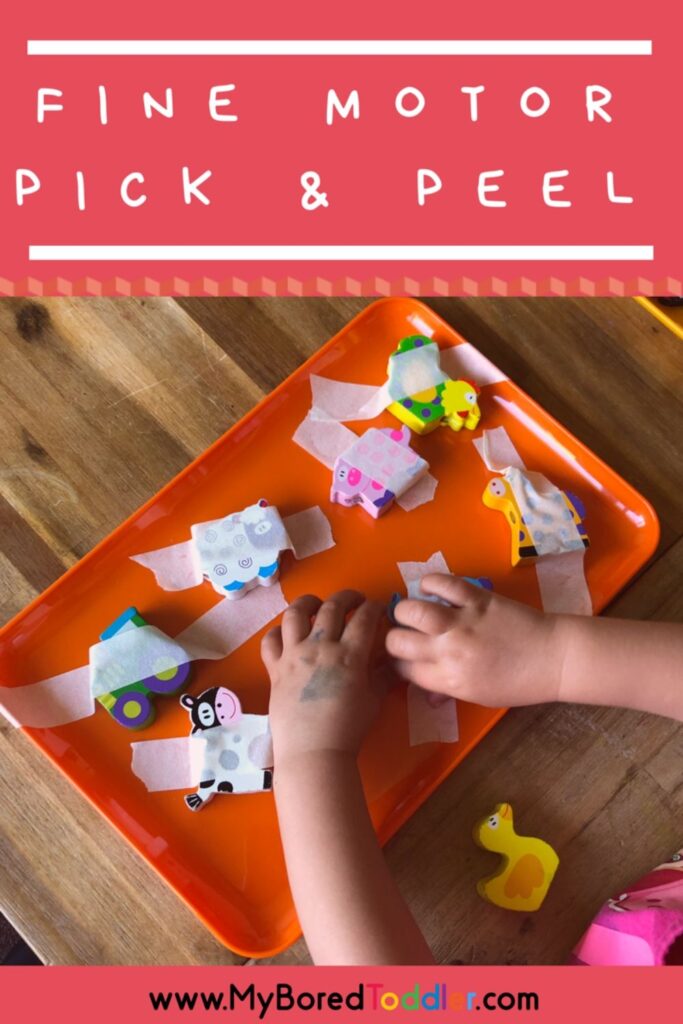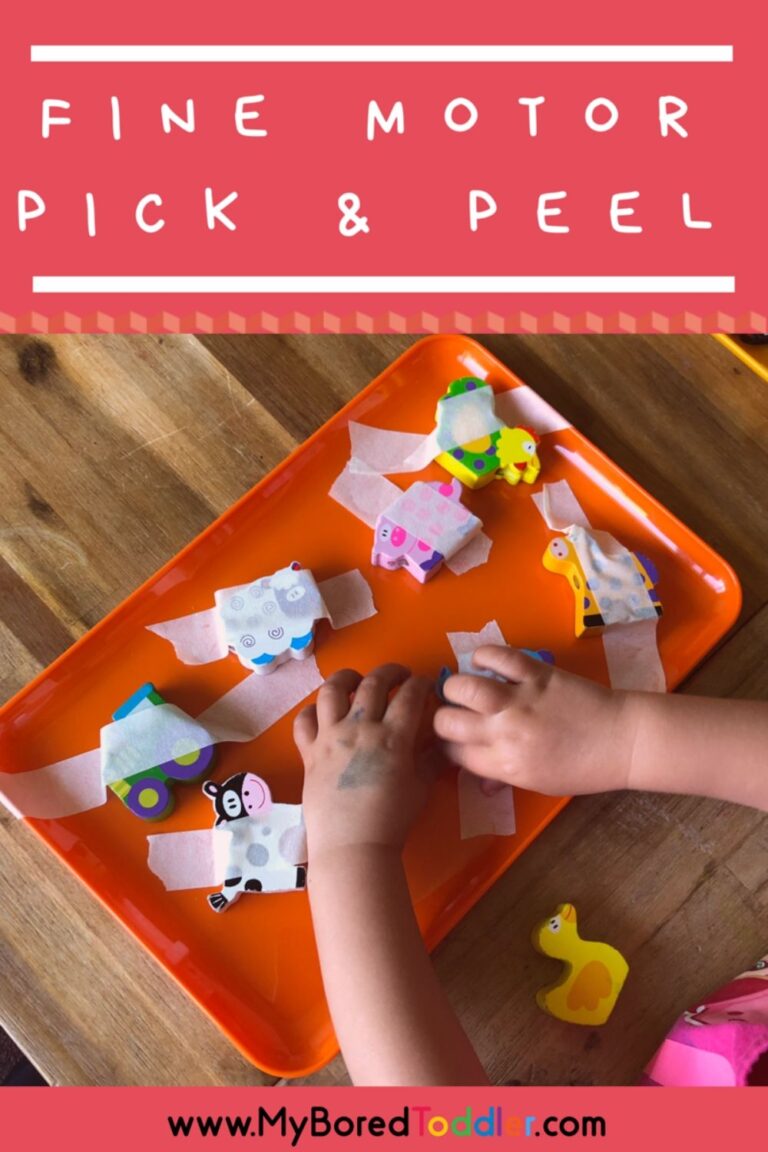 Bugs in Mud – Taste Safe Messy Play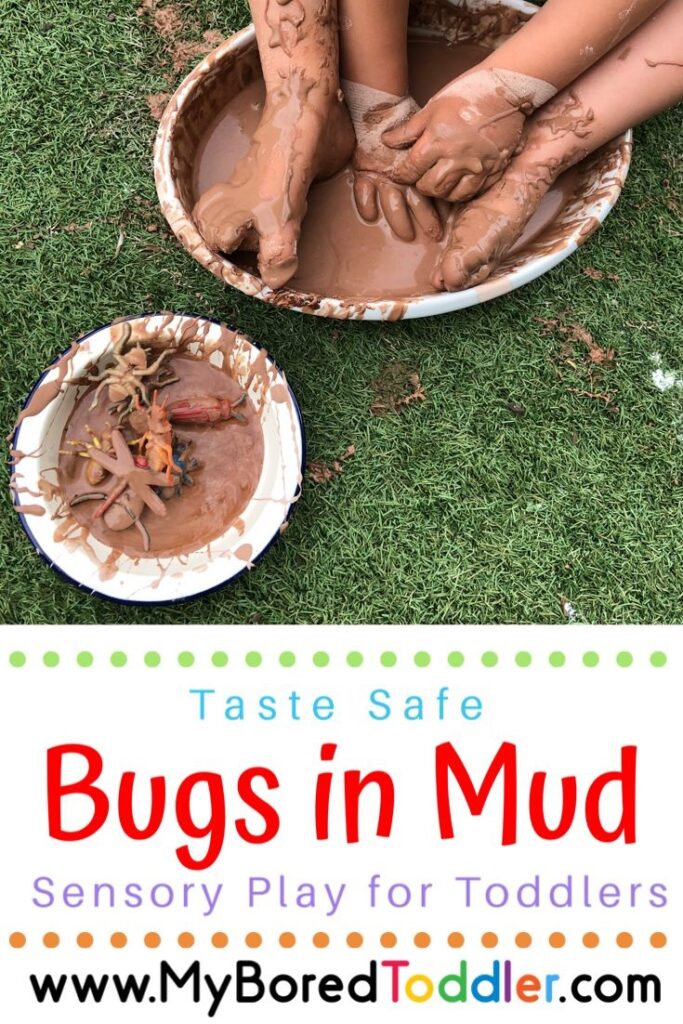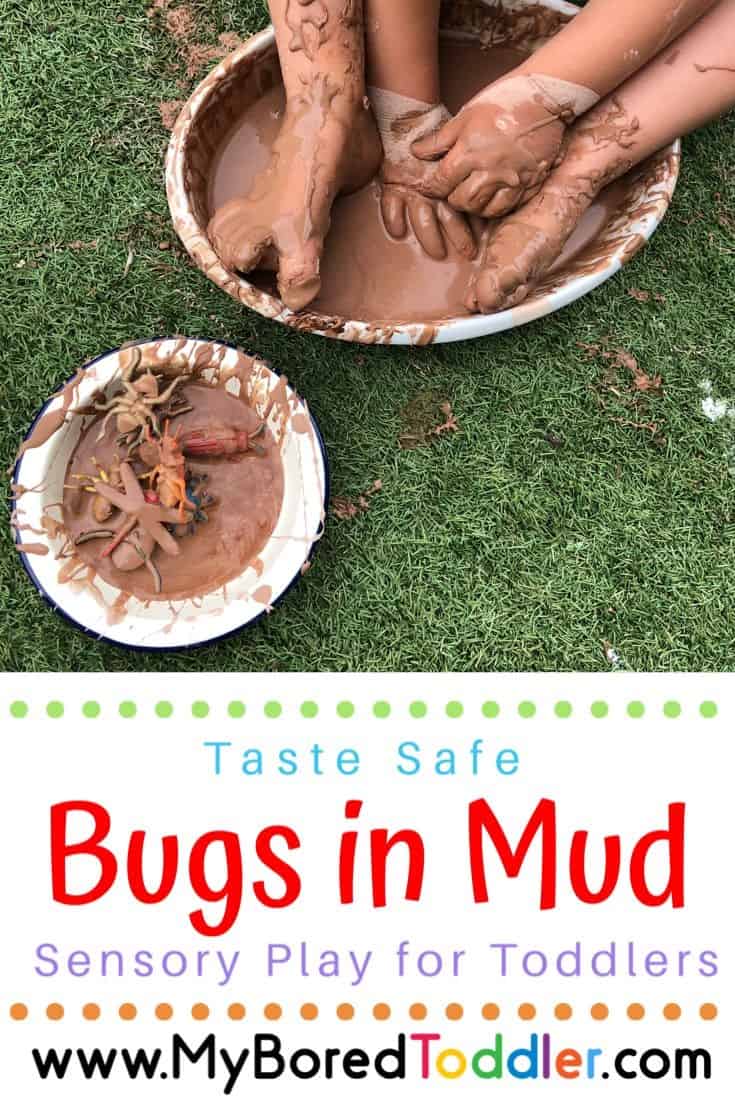 About the Author:
Dani is a busy stay at home Mum of 3 and early childhood teacher in training who is passionate about play based learning throughout early childhood. For educational play ideas that you can do at home and parenting tips visit Play Inspired Mum Check her out on Instagram and Facebook