Exploring colours with your toddler can be so much fun. This is definitely the case for squeegee painting.
The end result is a mystery however your child can be reassured that it will be fabulous. The options surrounding this process art activity present plenty of opportunities for self-guidance and experimenting.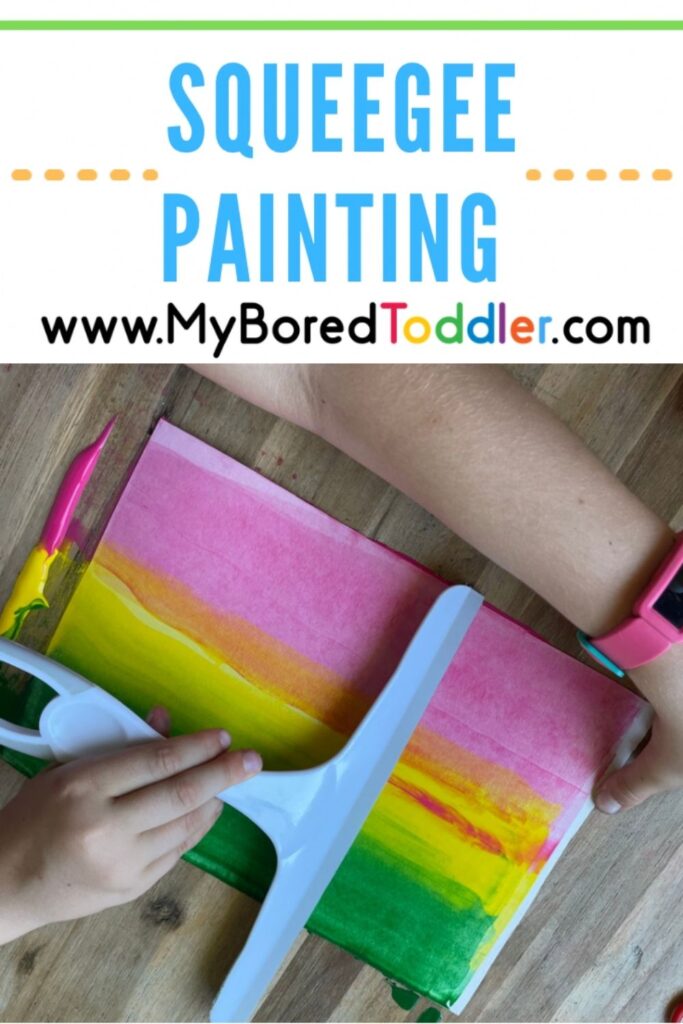 Squeegee Painting
There is something satisfying about using a squeegee. The way the glass becomes so clear with the sweep of a squeegee is something special for the over 30s.
Well, the same can be said for the under 5s and squeegee painting. Watching the colours blend together on the page and then flipping the squeegee over to inspect the aftermath beneath is exciting! It's such a fun toddler painting activity.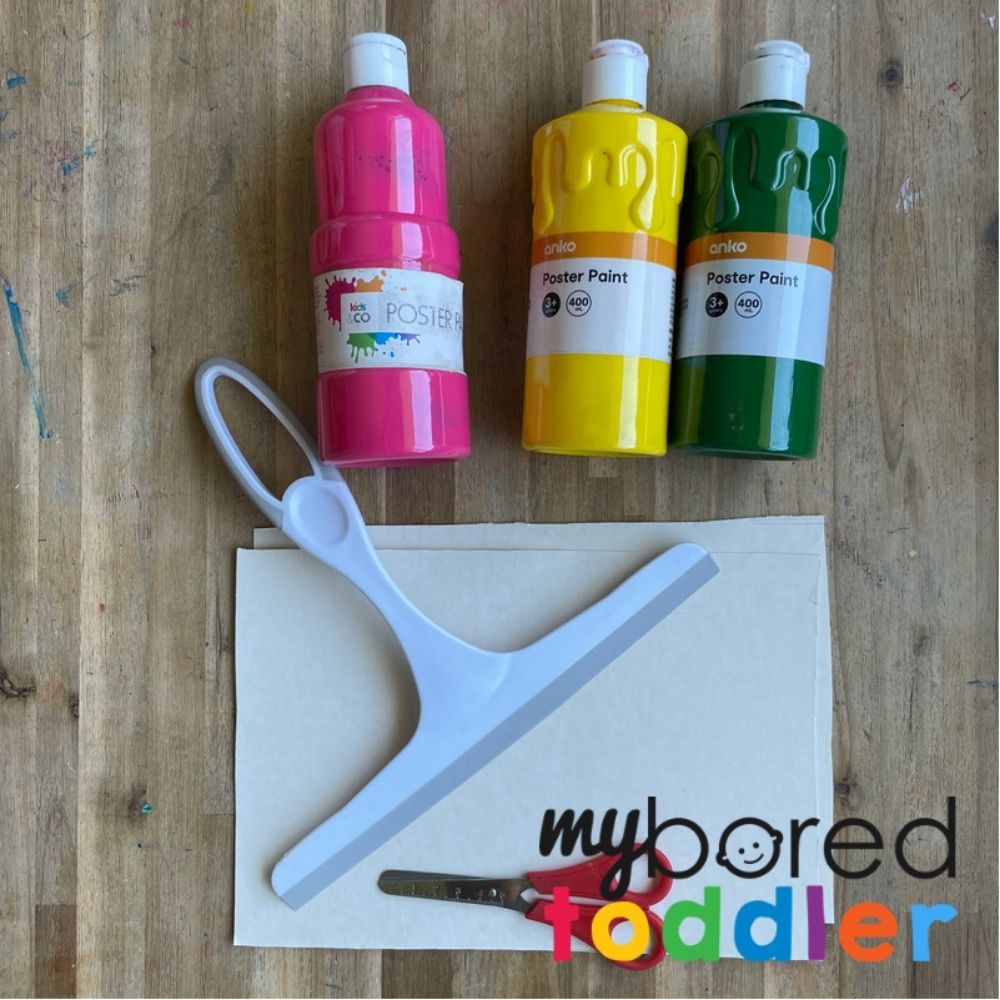 What you need for Squeegee Painting:
We have done this activity many times over the years.
One lesson learned is that soggy paper breaks easily. Given this activity involves quite a bit wet paint, we chose to use cardboard instead. With a fresh box of cereal opened that morning, we had the box sitting on the bench awaiting the recycling bin.
A couple of snips of the scissors later and we had two perfect sheets of cardboard ready for painting. The thicker cardboard tolerates the heavy amounts of paint more so than paper.
We used three colours to experiment with how the colours will blend together.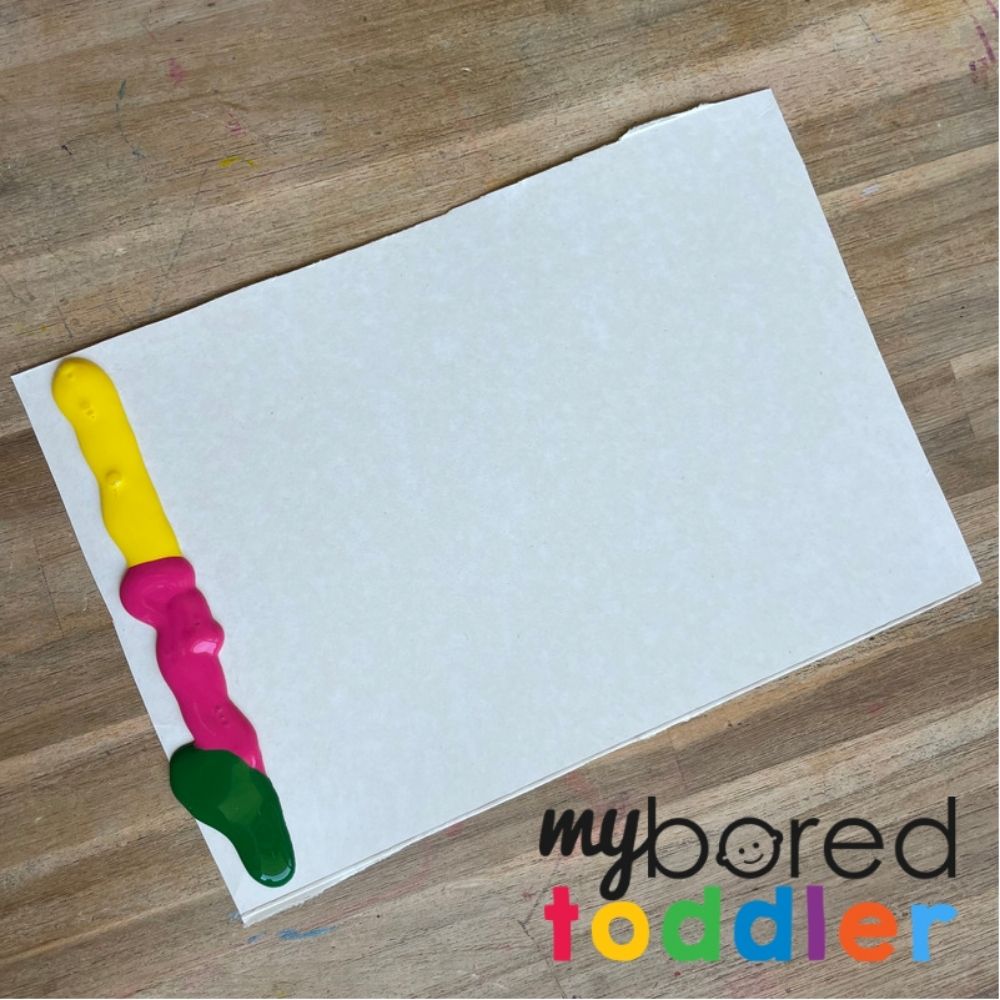 How to do the Squeegee Painting activity:
What the goal is here, is to use the squeegee to scrape the paint from one side of the page to the other.
Create a thick line of paint along one edge of the page, leaving a gap between the edge of the page and the paint. Using one hand to hold the page, use the other to position the blade of the squeegee in the gap next to the edge of the page.
With firm pressure, run the squeegee along the page from the painted edge to the other. The squeegee will drag the paint along with it!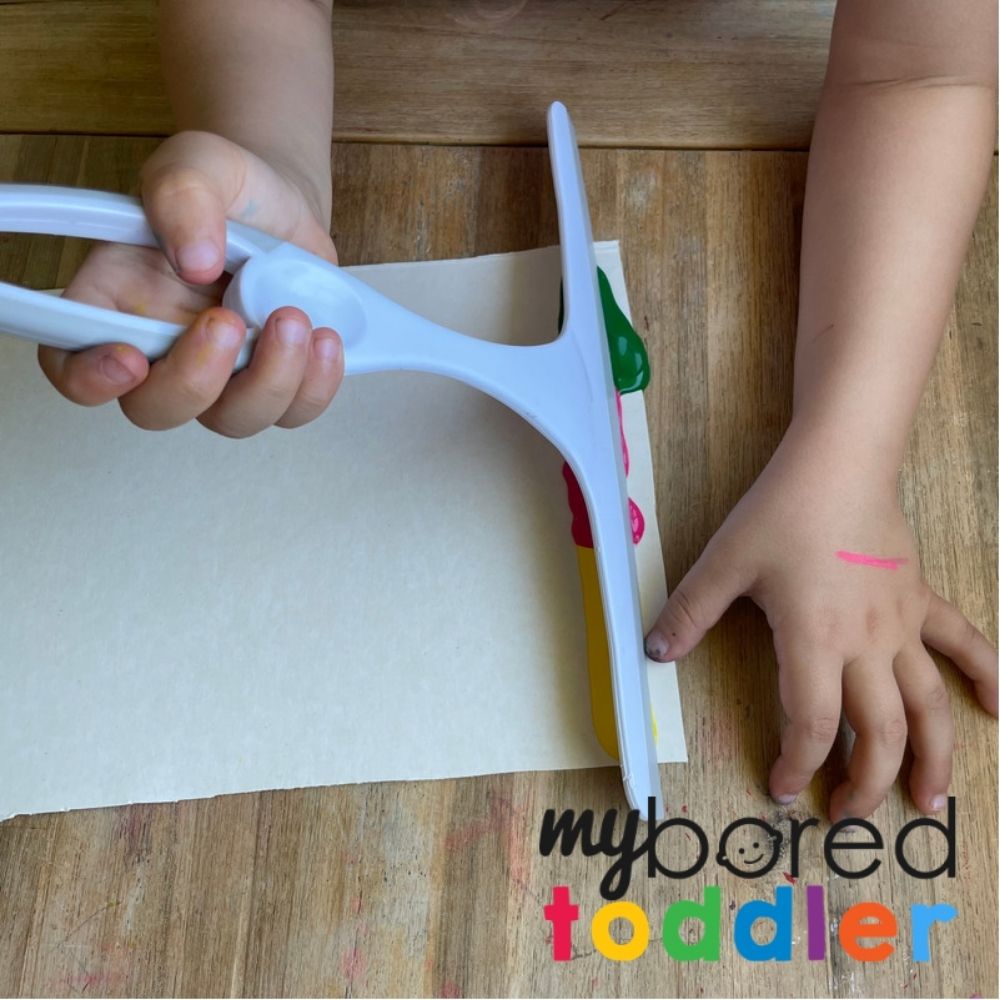 Lift the squeegee to reposition on the original edge and re-scrape the paint until you are satisfied with the result.
There are so many variations to this activity.
Dollap the paint on the page
Scrape the squeegee at different speeds
Experiment with different colours
Spin the squeegee in circles instead of one side to the other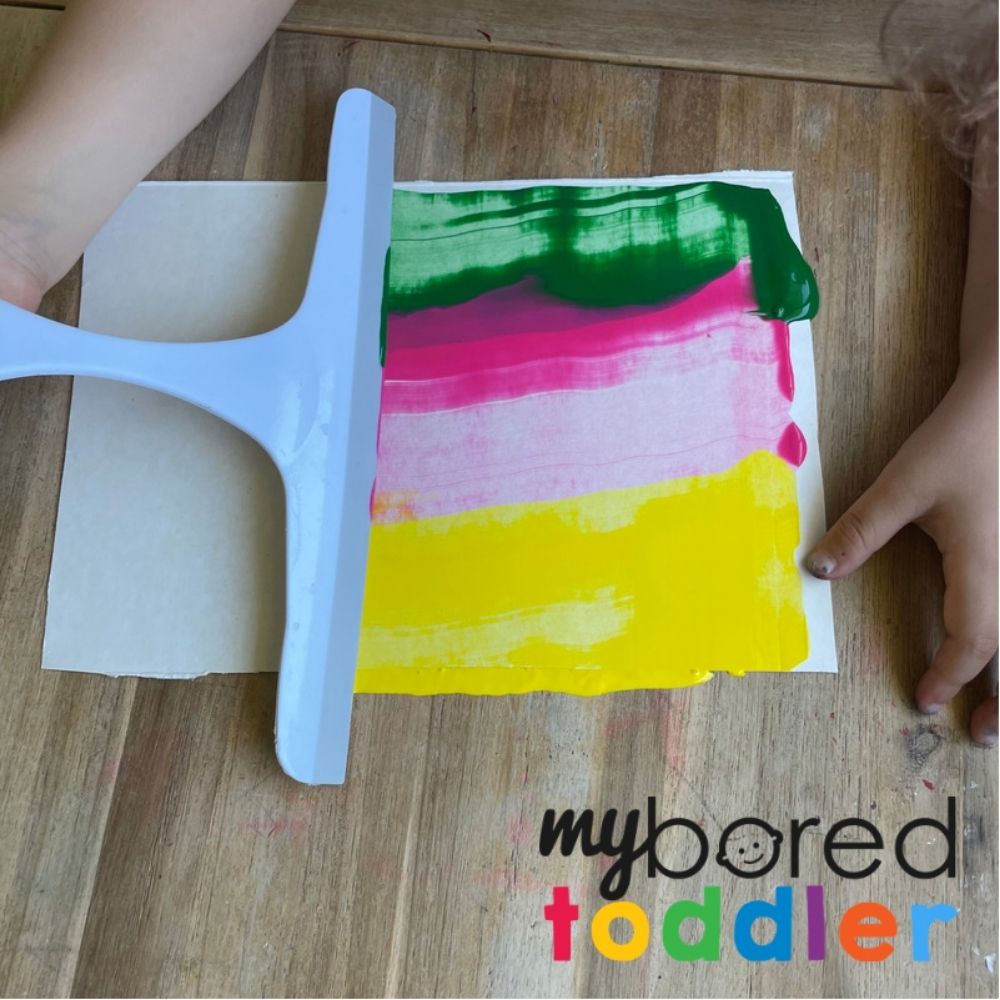 Watching the colours spread across the page is an instant reward following the sequence of steps to complete this activity. Squeegee painting is so satisfying. Your child will be painting page after page!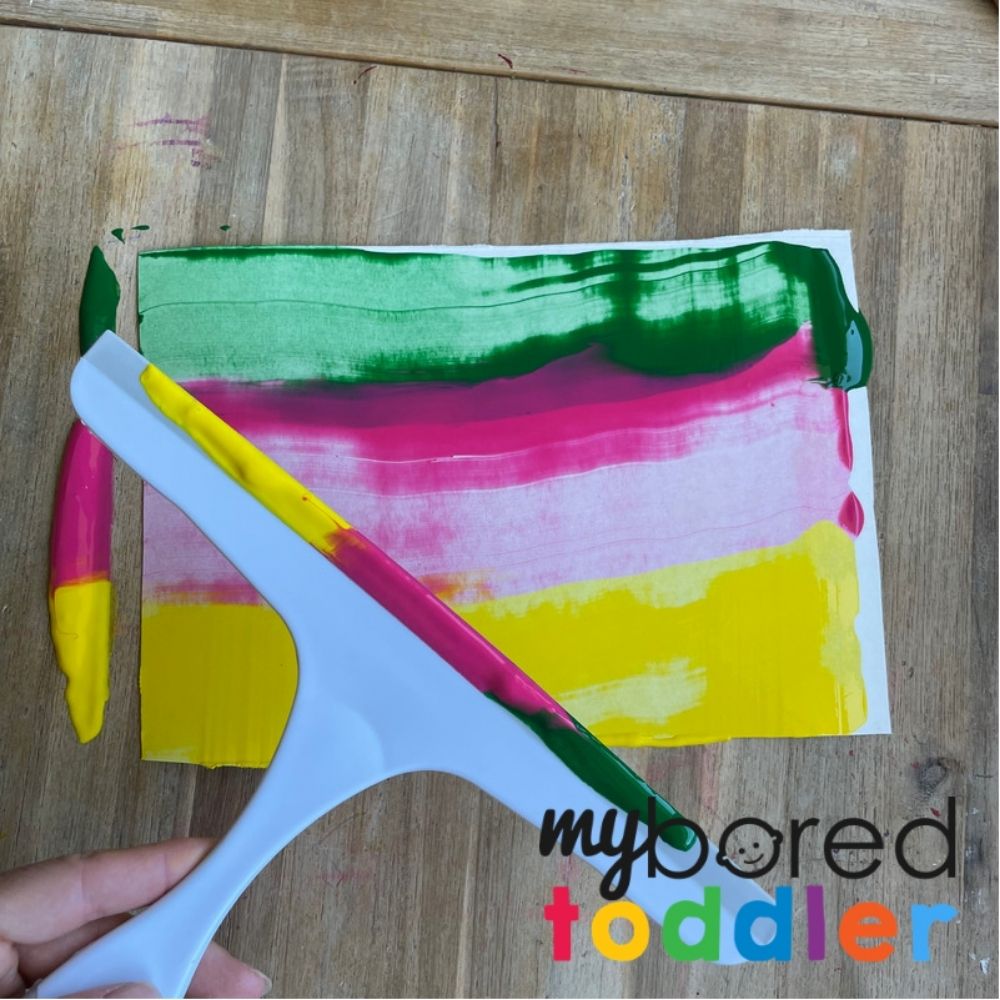 For more fun toddler activity ideas why not join our Facebook Group or follow us on Instagram – follow @myboredtoddler and use #myboredtoddler.
SOME MORE FUN TODDLER ACTIVITY IDEAS YOU MIGHT ENJOY ARE:
20 Easy Toddler Painting Ideas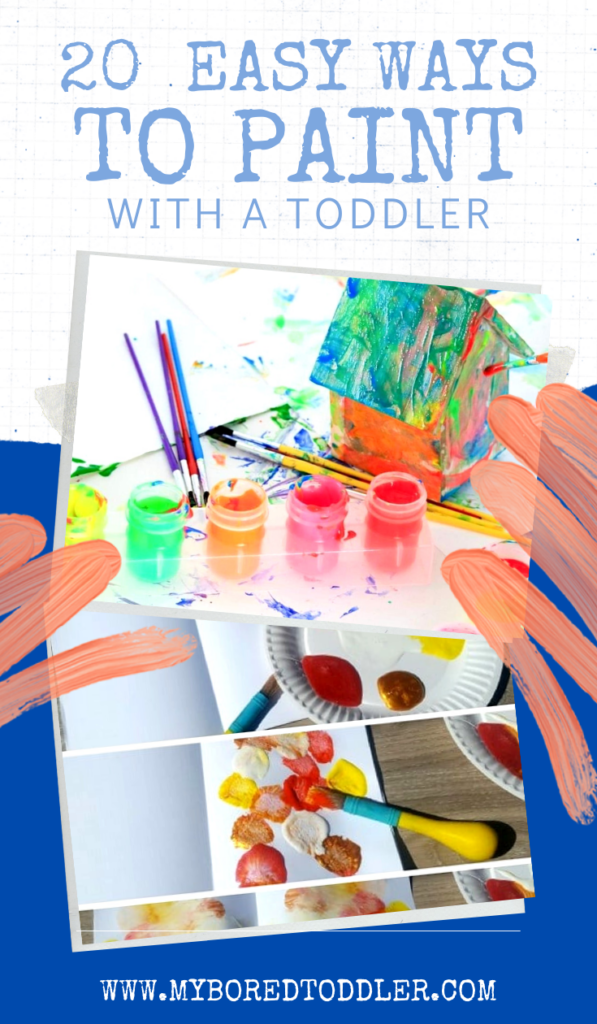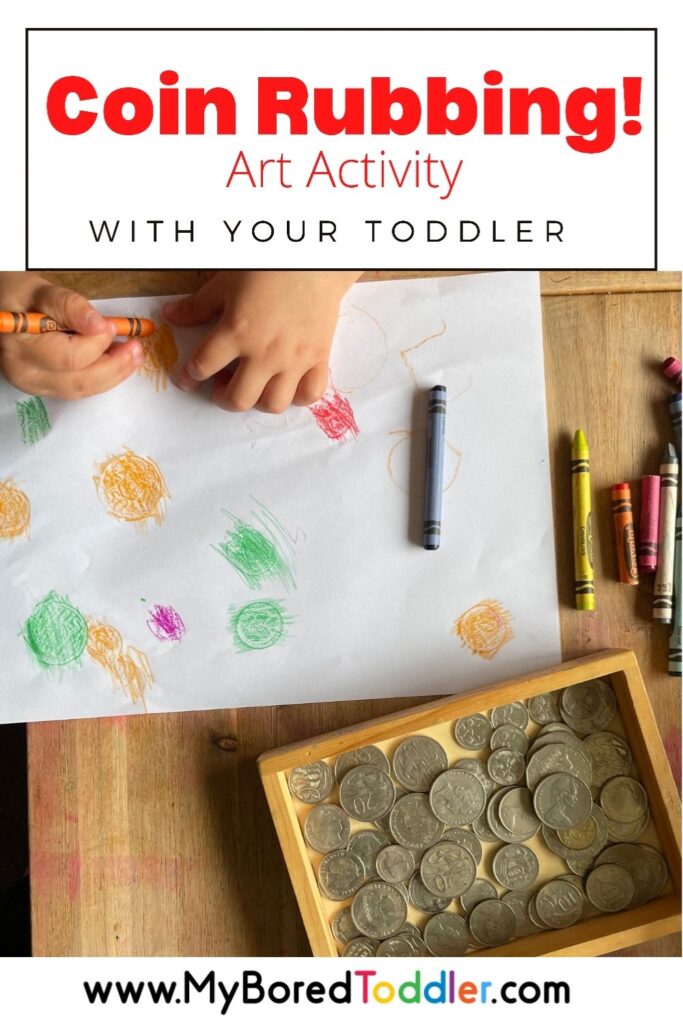 About the Author
Dani is a busy stay-at-home Mum of 3 and an early childhood teacher in training who is passionate about play-based learning throughout early childhood. For educational play ideas that you can do at home and parenting tips visit Play Inspired Mum Check her out on Instagram andFacebook