This Jellyfish craft is a great under the sea craft activity for toddlers.
Jellyfish are fascinating creatures of the big blue sea. We celebrated the unique long, curly tentacles with a fine motor paper jellyfish craft.
Loads of important life skills were practiced while completing this activity and Miss 3 was so proud of her efforts. This is a simple and very effective paper craft activity.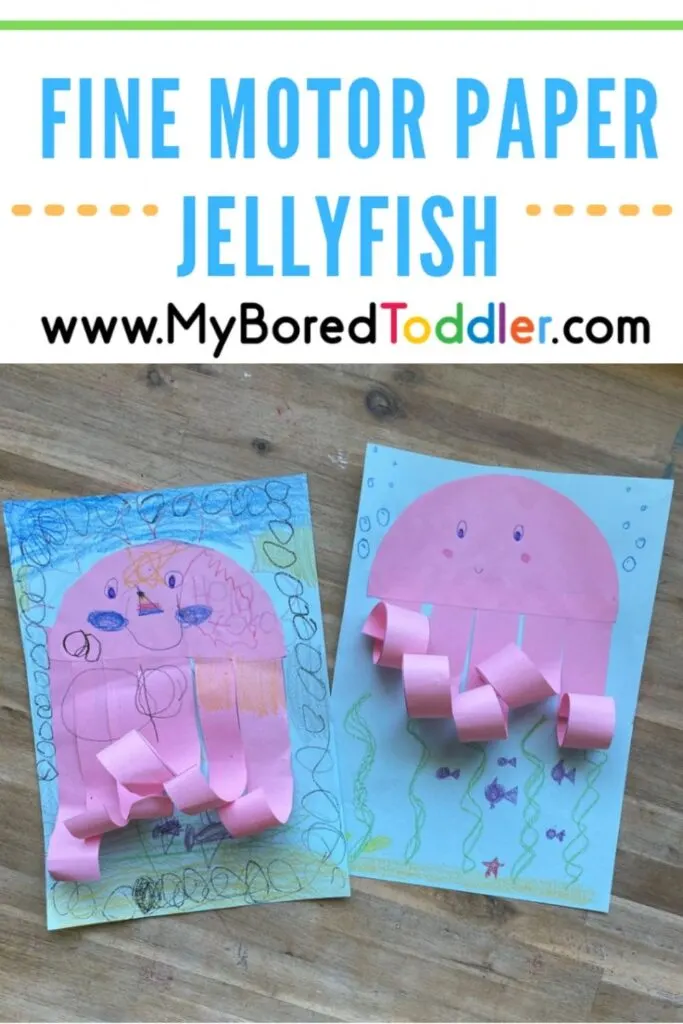 Fine Motor Paper Jellyfish
Paper crafts are always a win in our house. There is something magical about creating something spectacular from a couple of humble sheets of paper.
With the mysterious jellyfish as inspiration, Miss 3 was eager to get started on this tribute to an iconic underwater creature.
If you have older children wanting to join in too they may enjoy this harder jellyfish paper plate craft.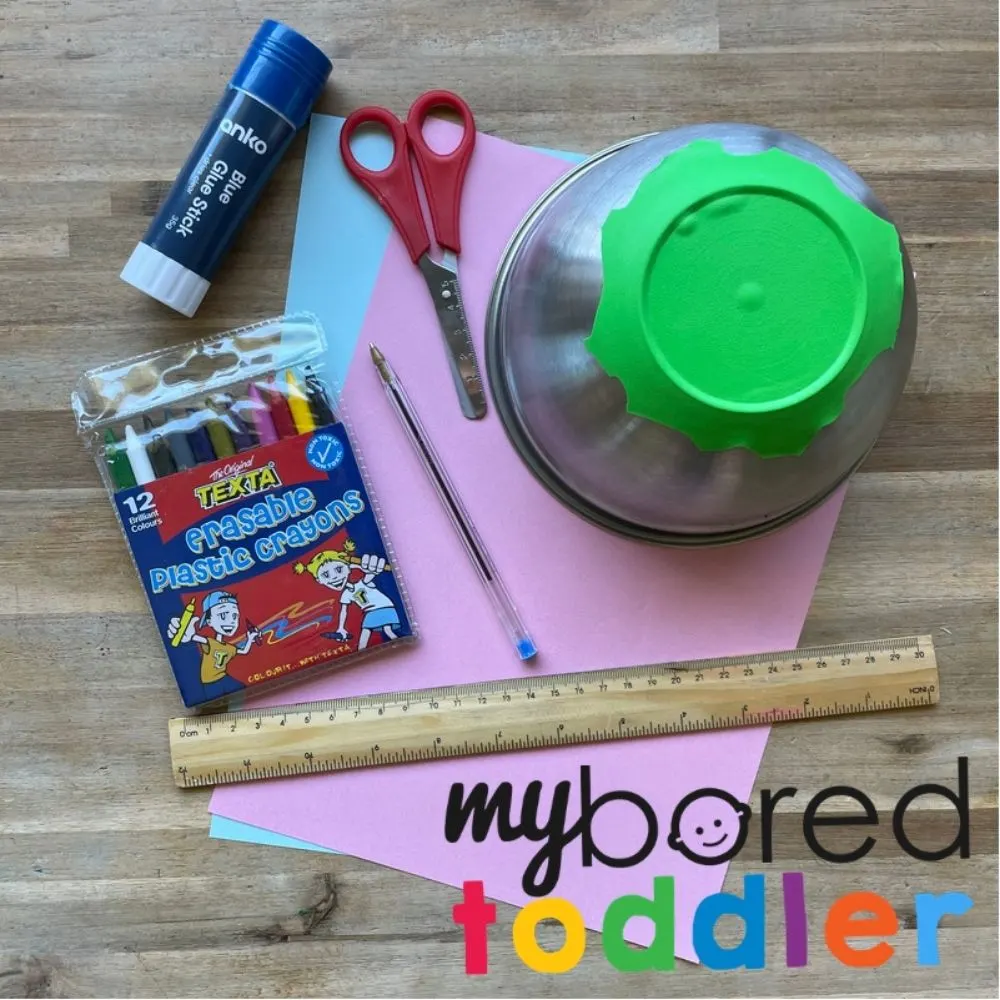 What you need to complete this fine motor paper jellyfish craft:
We used pink paper to create our jellyfish on a blue paper background. Jellyfish naturally come in so many different colours.
Why not explore the interesting world phenomenon that is our jellyfish for some colour inspiration before getting started on papercraft.
How to create a fine motor paper jellyfish craft:
Once the base page has been determined, it is time to prepare the jellyfish pieces.
The jellyfish's head is created by positioning the bowl in the centre of the top of the page. Use the bowl as a stencil to draw a neat half circle using her pencil. Join the two ends of the curve with a flat line to create a semi-circle shape.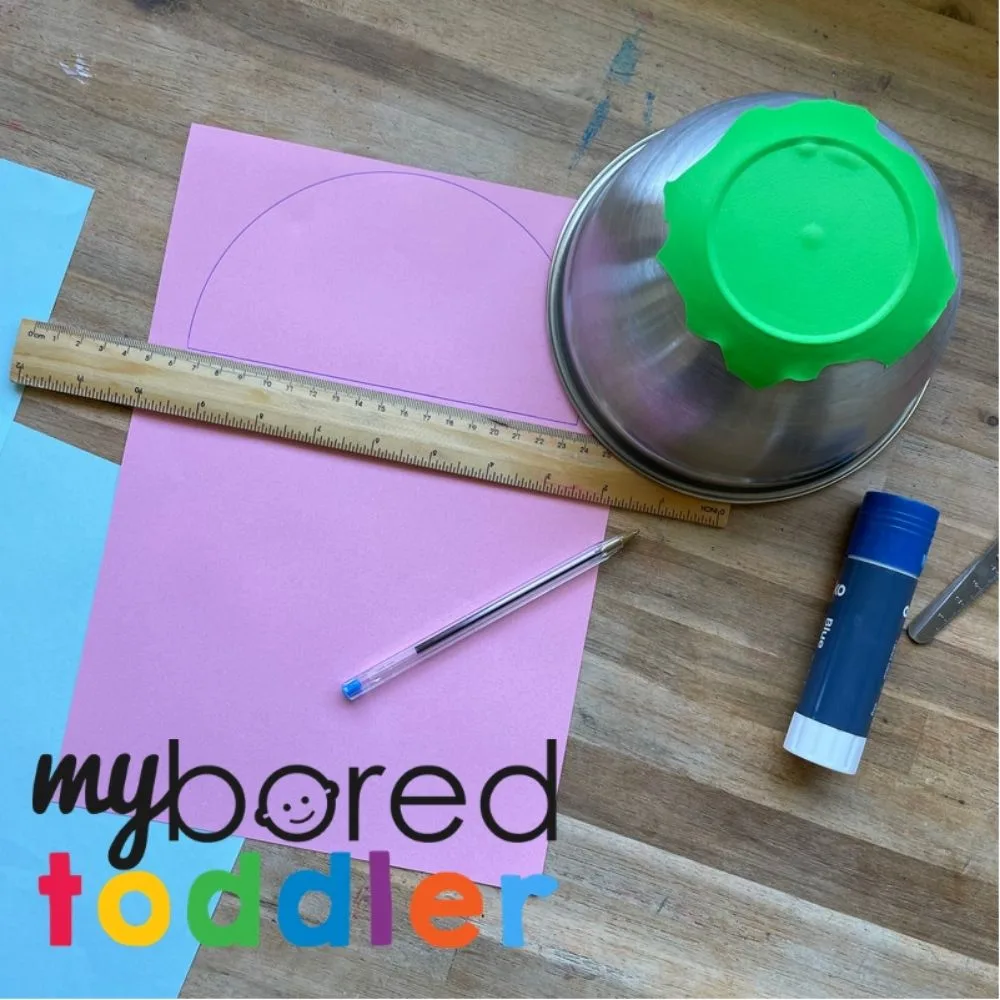 Using the remaining bottom section of the page, rule guidelines for snipping the tentacles. With thumbs up and elbows in, encourage your toddler to cut out these strips before turning them into curly tentacles.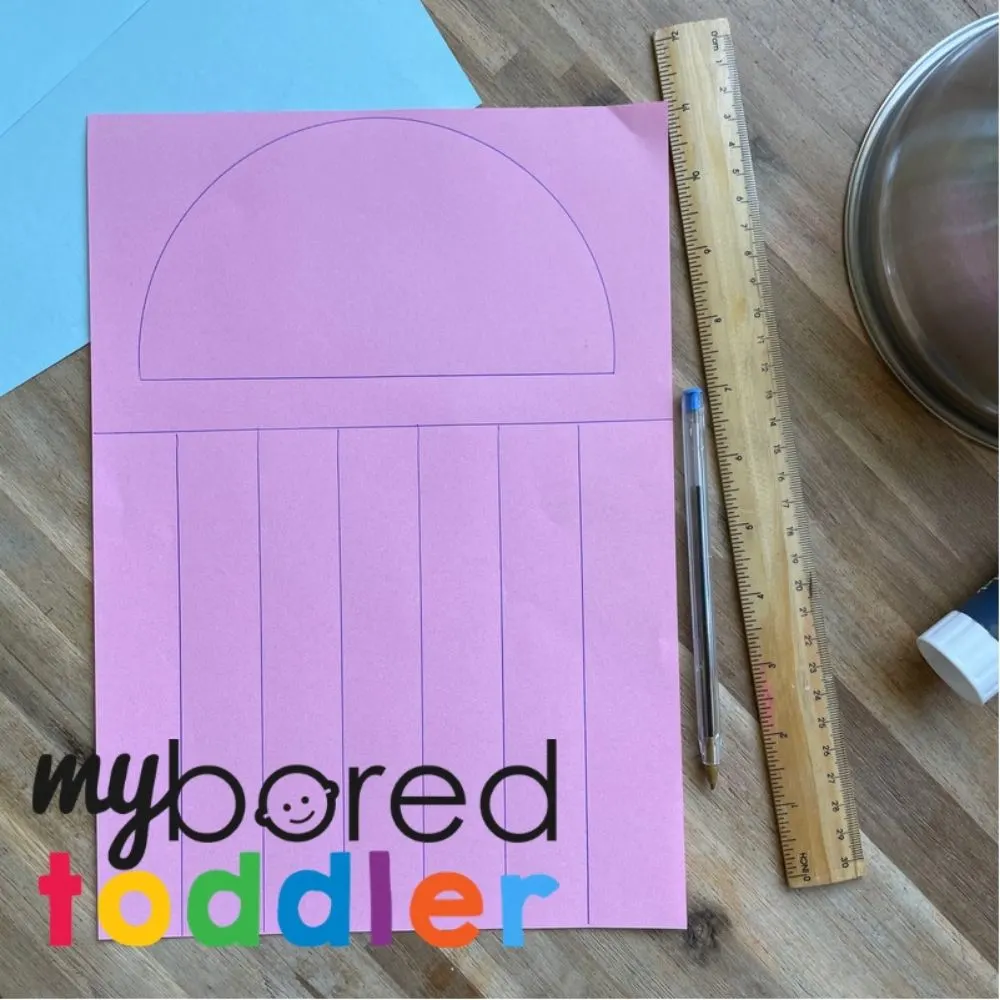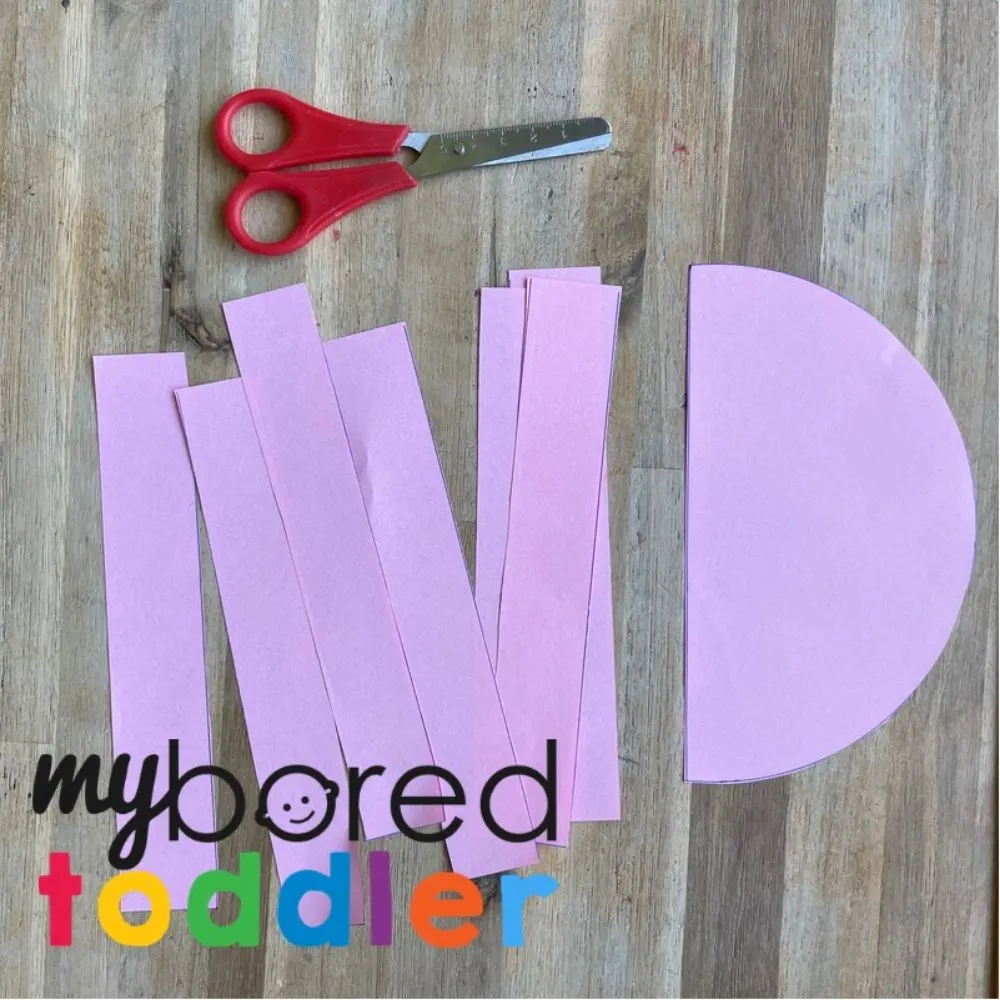 Apply a stripe of glue to the straight edge of the semi-circle. Paste a line of tentacles to the semi-circle head. Once complete, glue the head to the centre of the background page.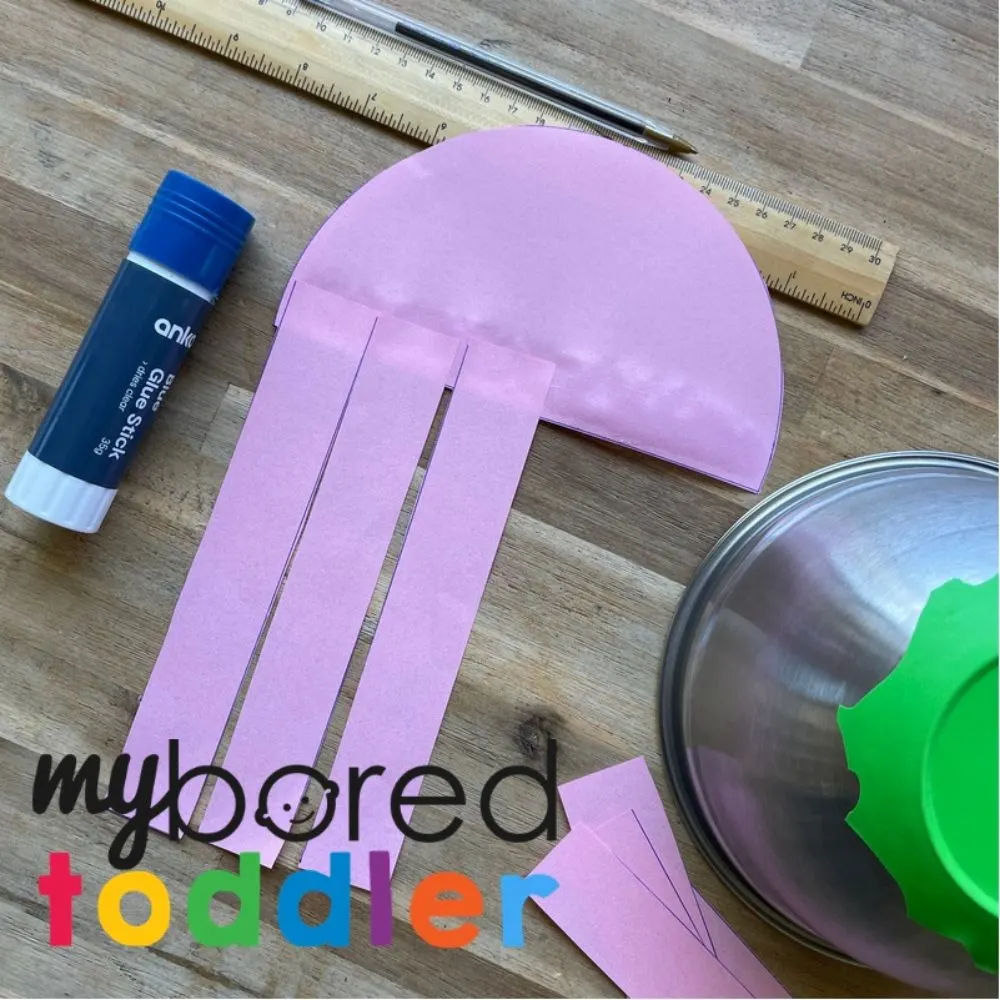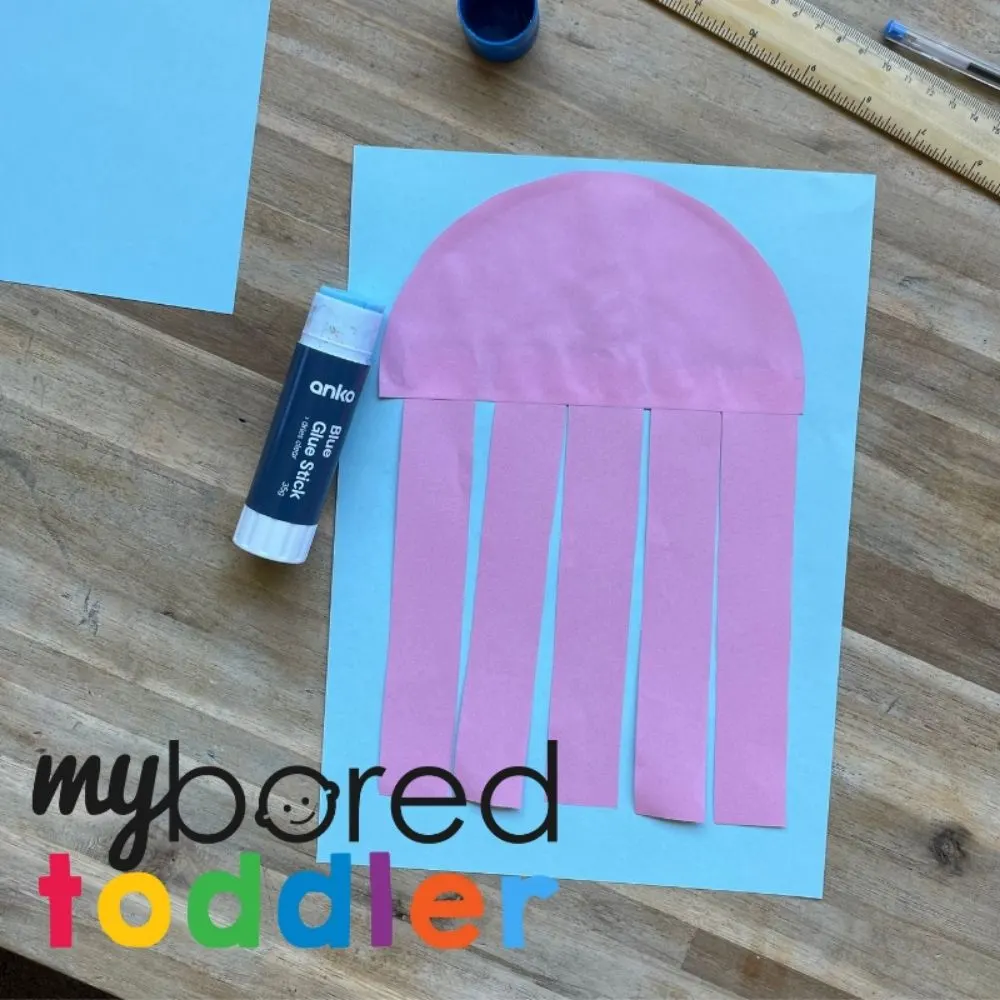 Starting at the end of each of the tentacles, roll each around the pencil until reaching the head before applying gentle pressure and slipping the pencil from within the round. This action should create a curl to the tentacle.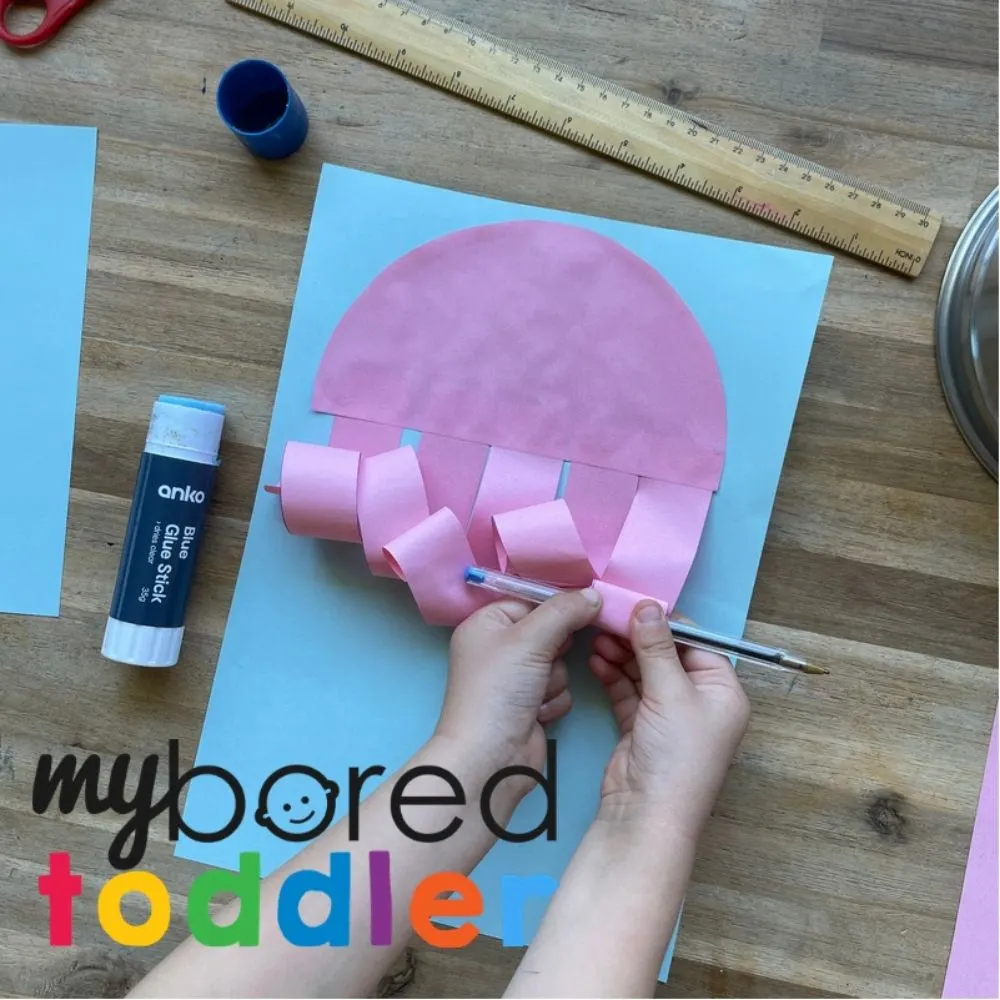 Personalize the background and jellyfish using crayons. Things to add could include a face, seaweed, shells, starfish, treasure chest, fish, and some waves.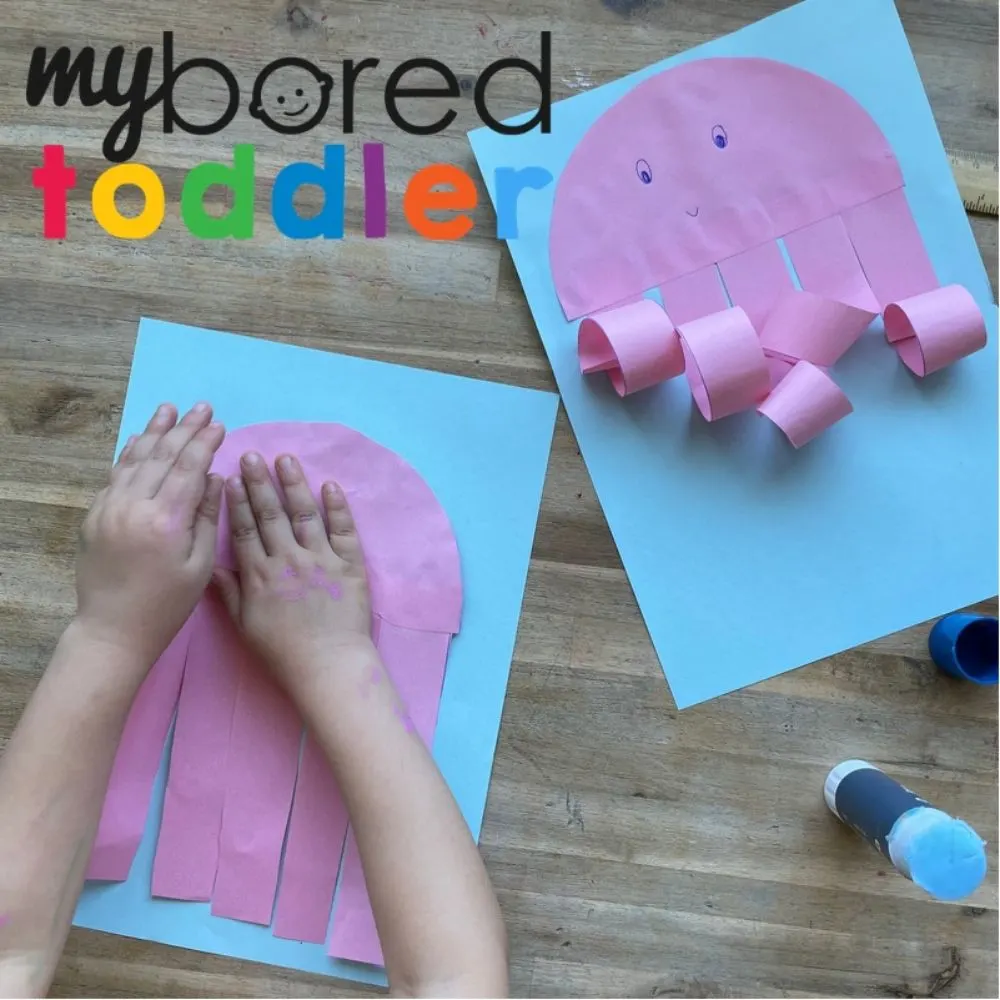 This craft is great for developing fine motor strength. From using the scissors to trim the tentacles to rolling them up around the pencil, this craft keeps developing hands busy! The skills practiced during this craft can transfer to so many other day to day tasks.
Creating a fine motor paper jellyfish not only makes for a cheery craft idea but also allows for the development and refining of so many important life skills! Not bad for a couple of sheets of paper and some glue! What will your toddler name their jellyfish?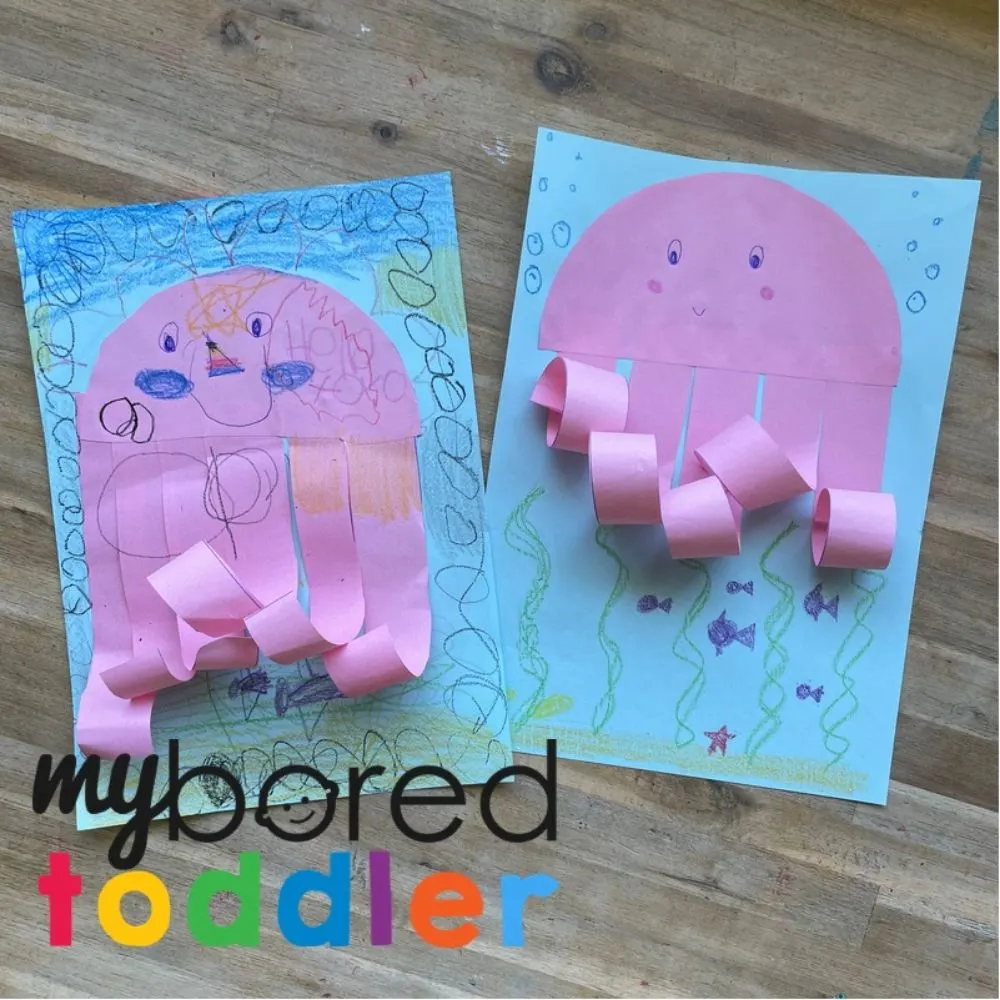 For more fun toddler activity ideas why not join our Facebook Group or follow us on Instagram – follow @myboredtoddler and use #myboredtoddler.
SOME MORE FUN TODDLER ACTIVITY IDEAS YOU MIGHT ENJOY ARE:
Fine Motor Activities for Toddlers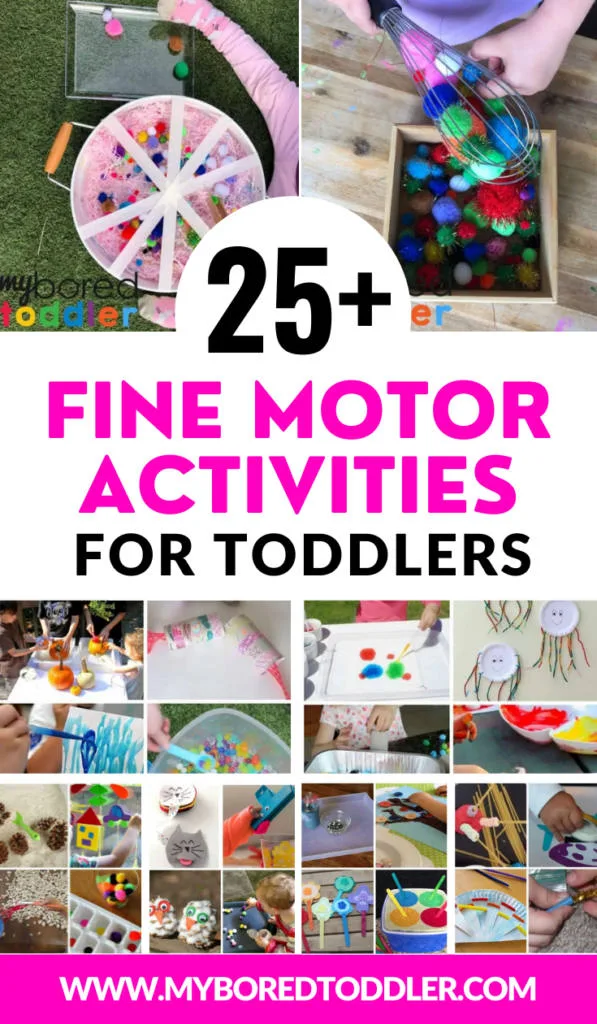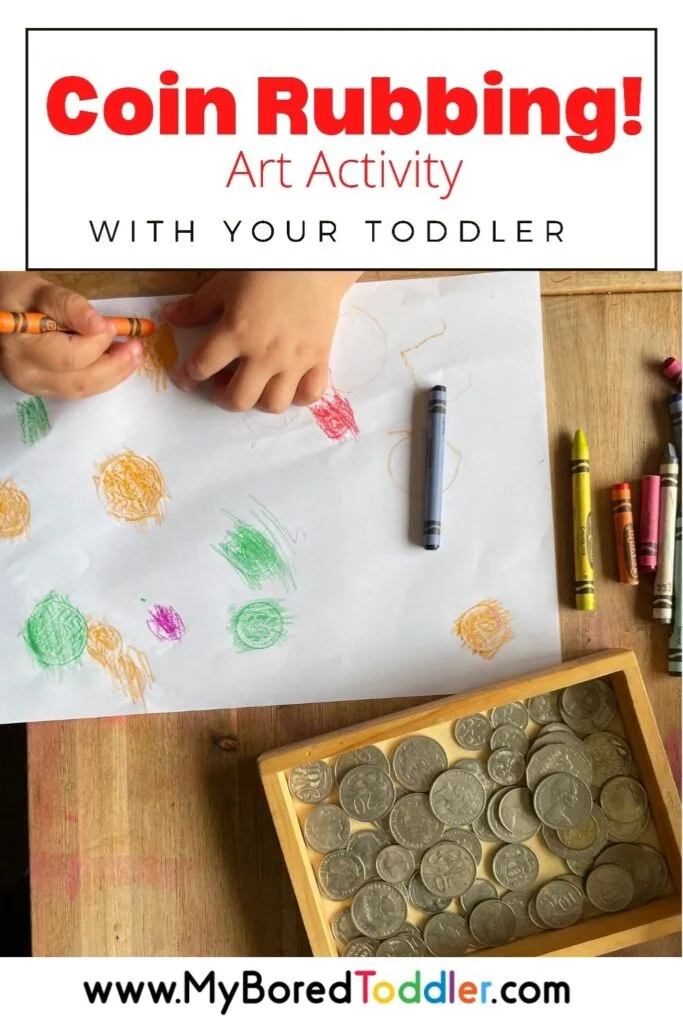 About the Author
Dani is a busy stay-at-home Mum of 3 and an early childhood teacher in training who is passionate about play-based learning throughout early childhood. For educational play ideas that you can do at home and parenting tips visit Play Inspired Mum Check her out on Instagram andFacebook