Toy zoo animals are a must-have for every play space. This is a creative way of exploring so many different concepts using these popular playroom toys!
Your toddler will love creating tracks using their favourite zoo animal figurines. Footprint painting is a fun and interactive painting activity for children of all ages!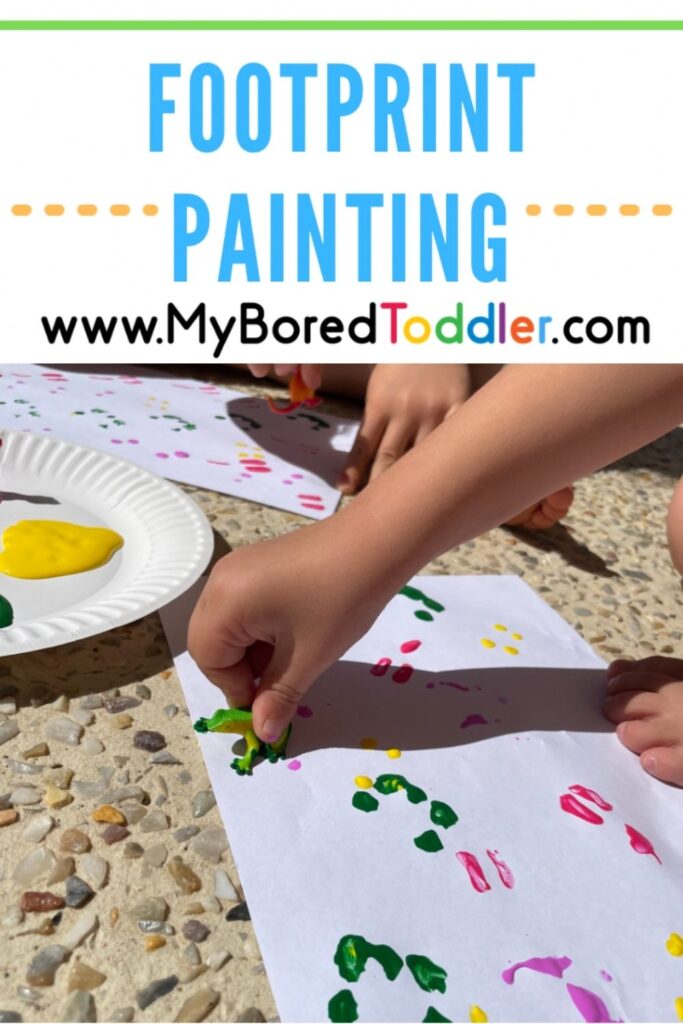 Footprint Painting
Animal tracks are so much fun to explore! We love getting down to the local park early in the morning. There are often tracks made in the sandpits by animals lurking early hours of the morning.
It is exciting trying to guess what type of animal made the track and imaging what they might have been getting up to. Replicate this event at home to further your child's understanding of how tracks are made, drawing their attention to the finer details that make footprints unique.
Footprint painting is super easy to set up and can create a masterpiece with a story!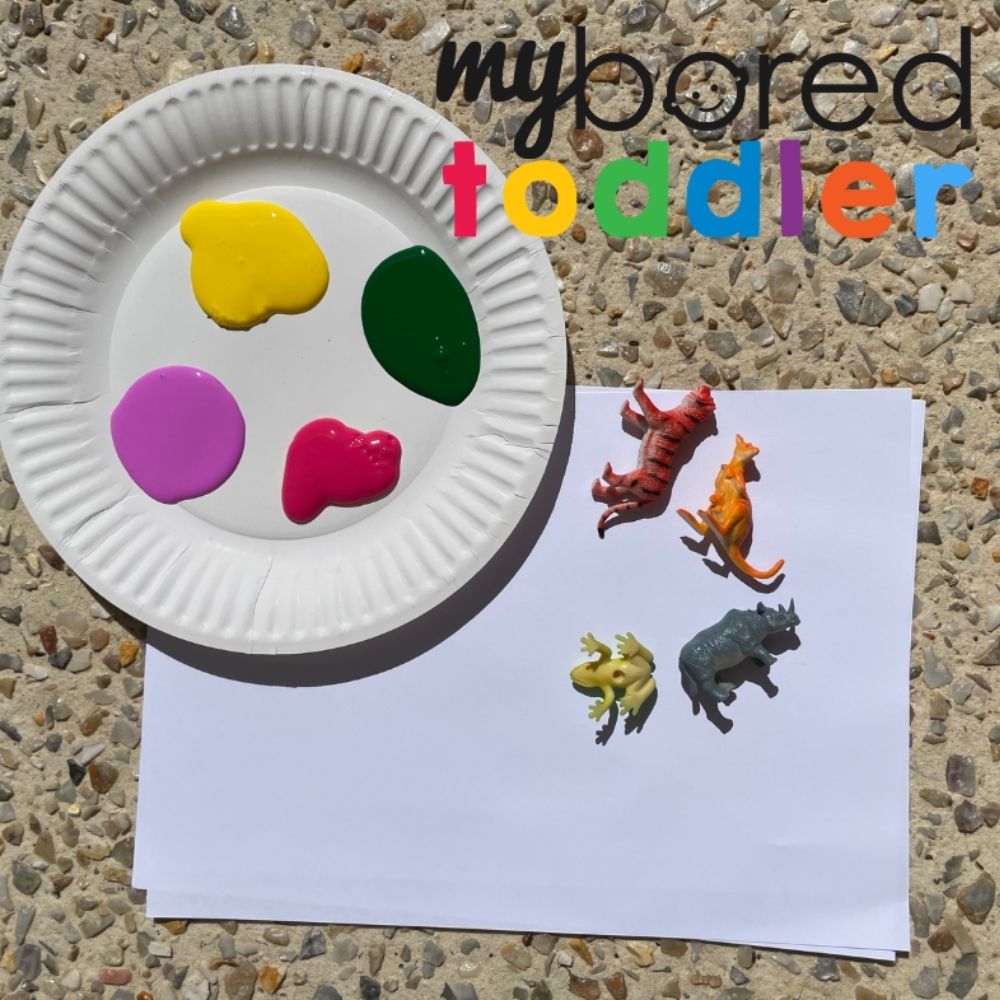 What you need to set up a Footprint Painting Activity:
This really is a versatile activity. You can keep it simple for toddlers or add some extra elements for pre-schoolers or school-age children. Add some crayons or coloured pencils to create a map of landmarks in the community or get some inspiration from a favourite book!
We chose bright, contrasting colours. This is a great opportunity for some colour matching or simply colour recognition. Use colours that your child is not familiar with to create exposure and an opportunity to learn something new!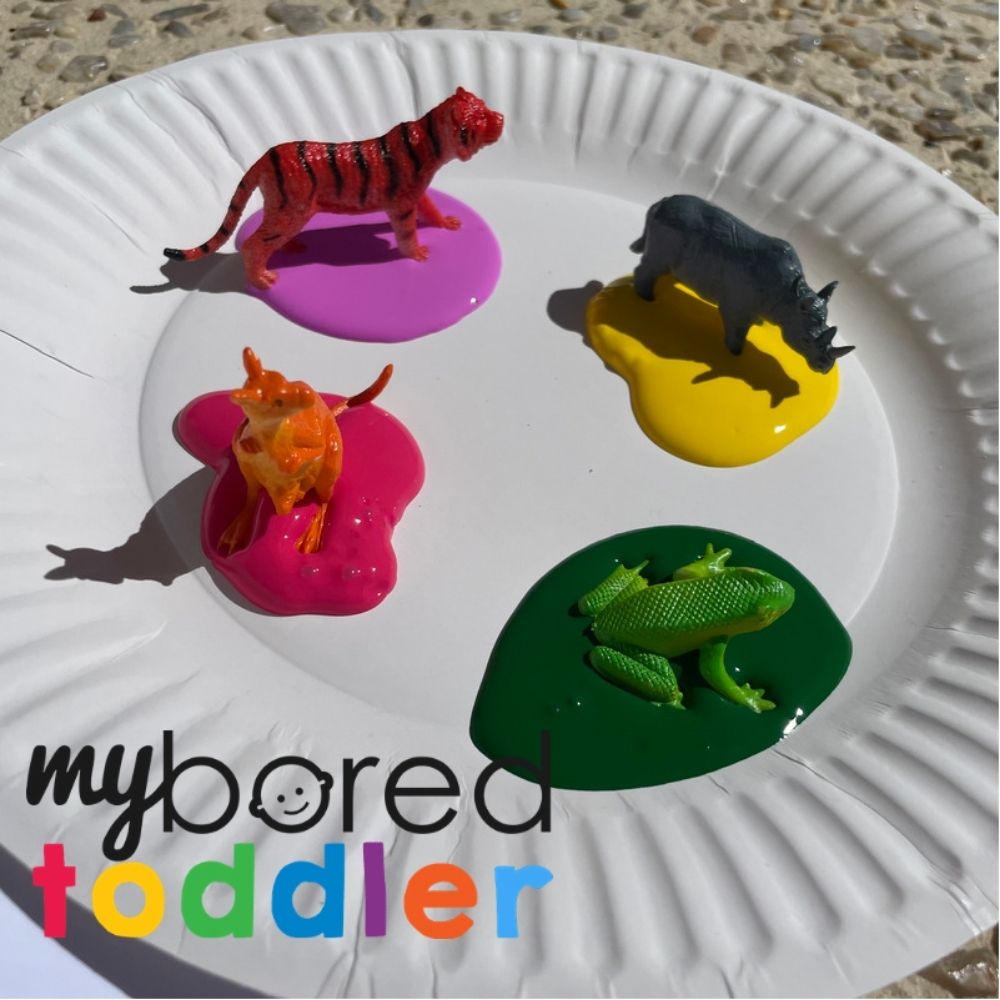 How to set up your Footprint Painting Activity:
Pour some paint onto the painting plate. Ensure that the paint puddle is wide enough to accommodate your animal's stance.
Then it is as simple as dipping the animal's feet into the paint before pressing them onto the page.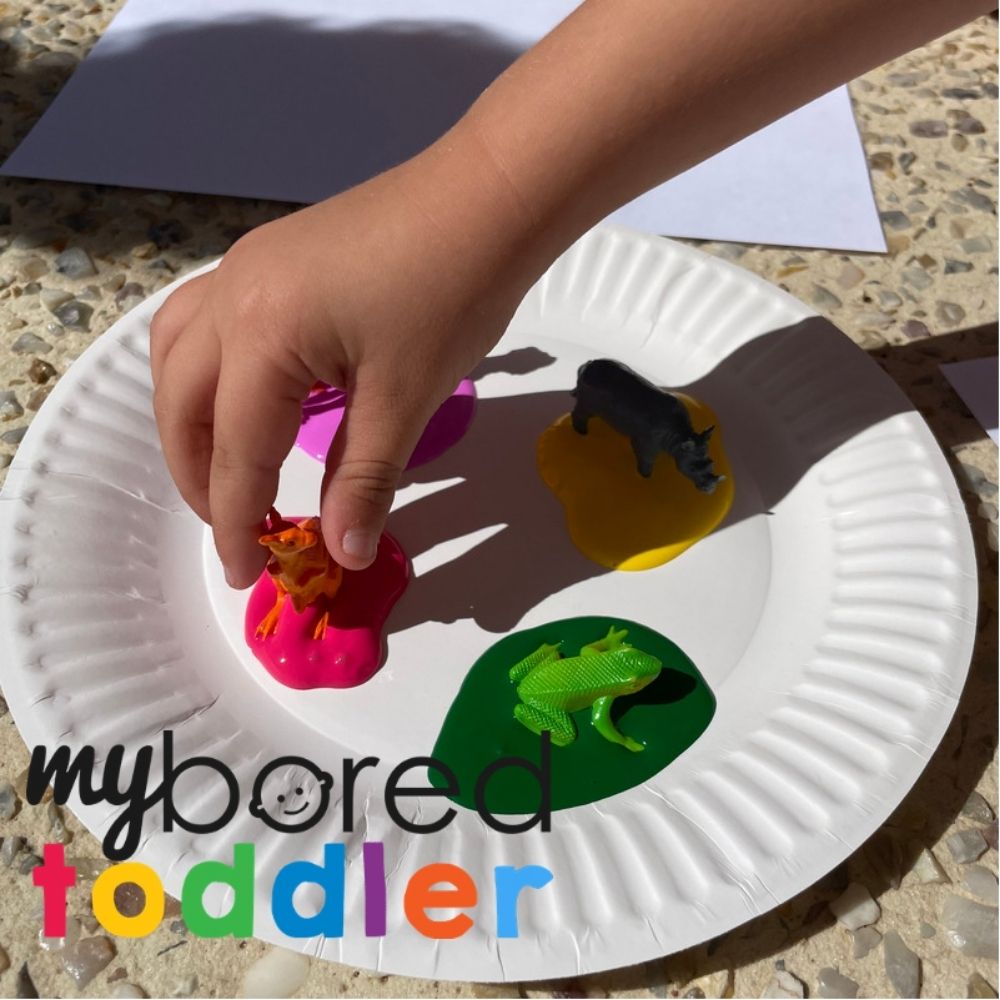 From here there are so many different concepts you can explore. Create patterns to address mathematical concepts, follow pre-drawn lines to develop hand-eye coordination, or simply let your child create their own design.
Once the paint is dry and animals' feet are washed, can your child match the animals to their tracks?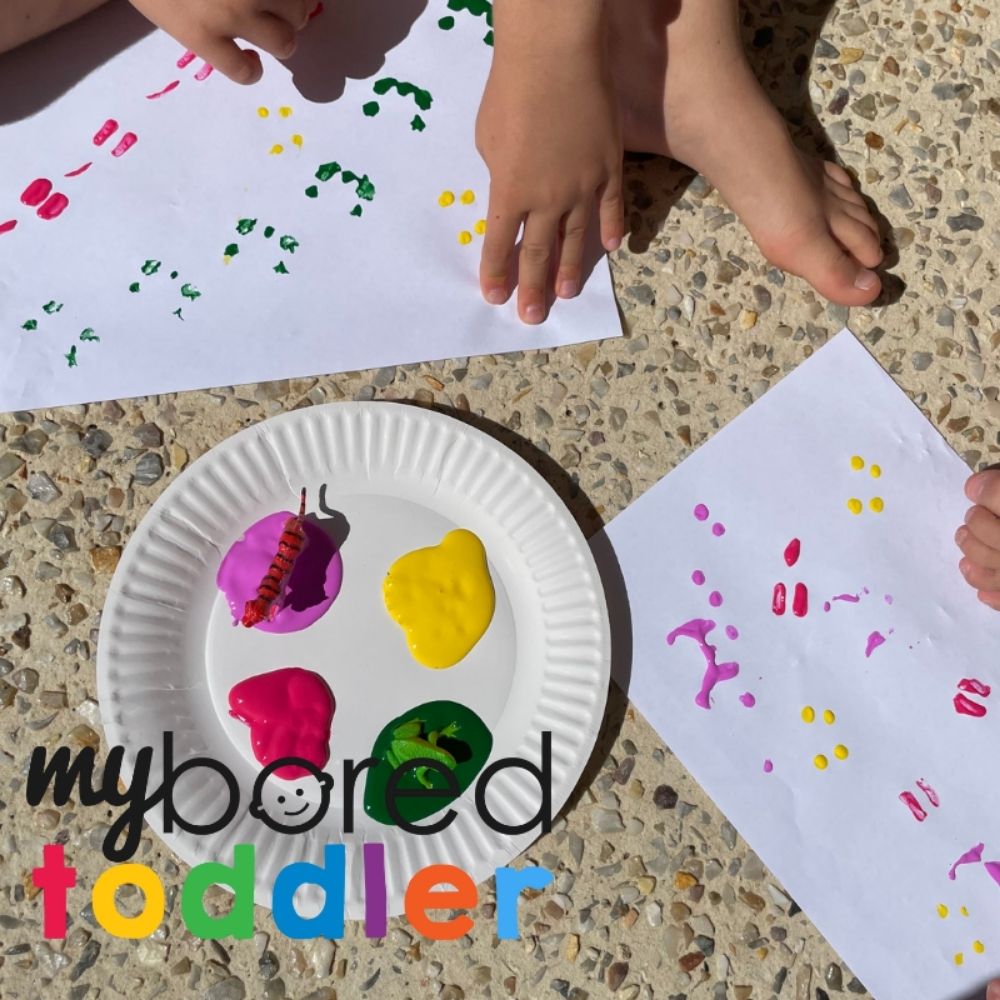 Footprint painting is so easy to set up and the end result is so effective. This simple activity opens conversations, deepens understanding of real-life events, and can be used to explore so many different learning areas. Save the painting as a piece of art or use it to create a matching game! Footprint painting really is so versatile!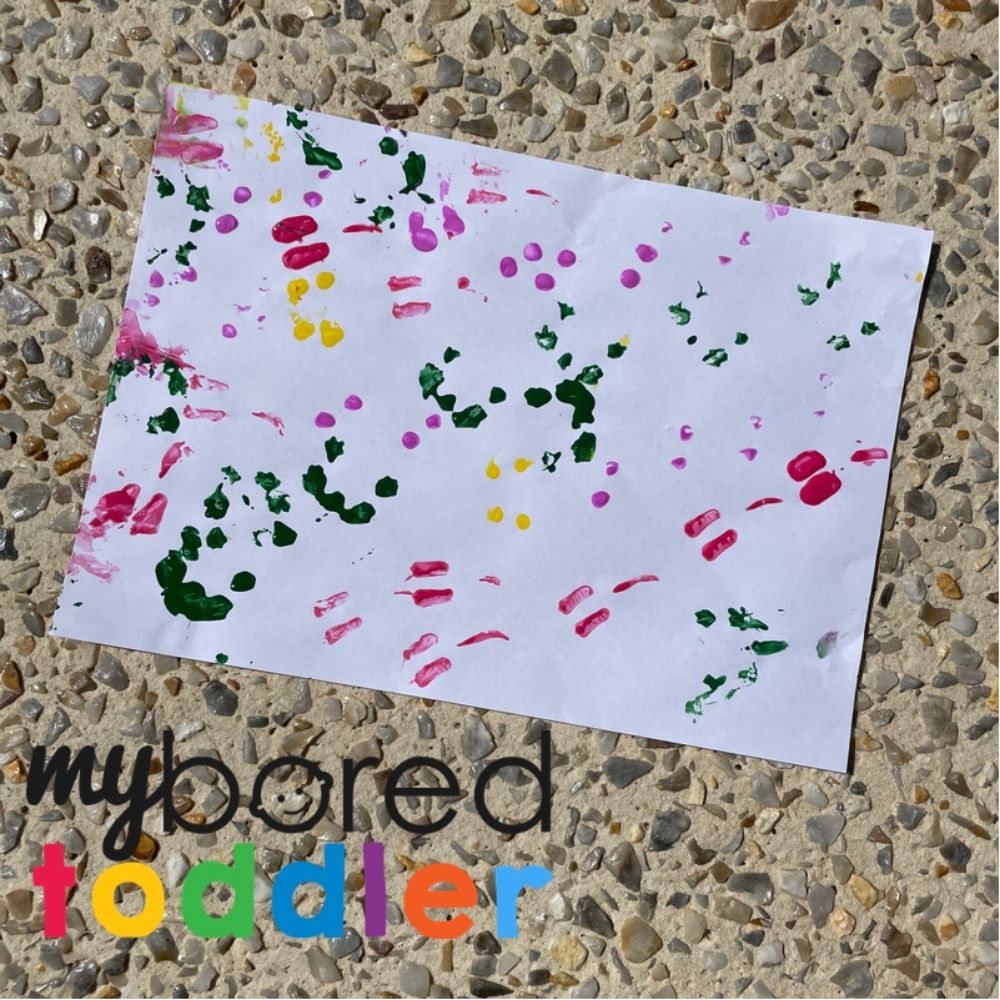 For more fun toddler activity ideas why not join our Facebook Group or follow us on Instagram – follow @myboredtoddler and use #myboredtoddler.
SOME MORE FUN TODDLER ACTIVITY IDEAS YOU MIGHT ENJOY ARE:
20 Easy Toddler Painting Ideas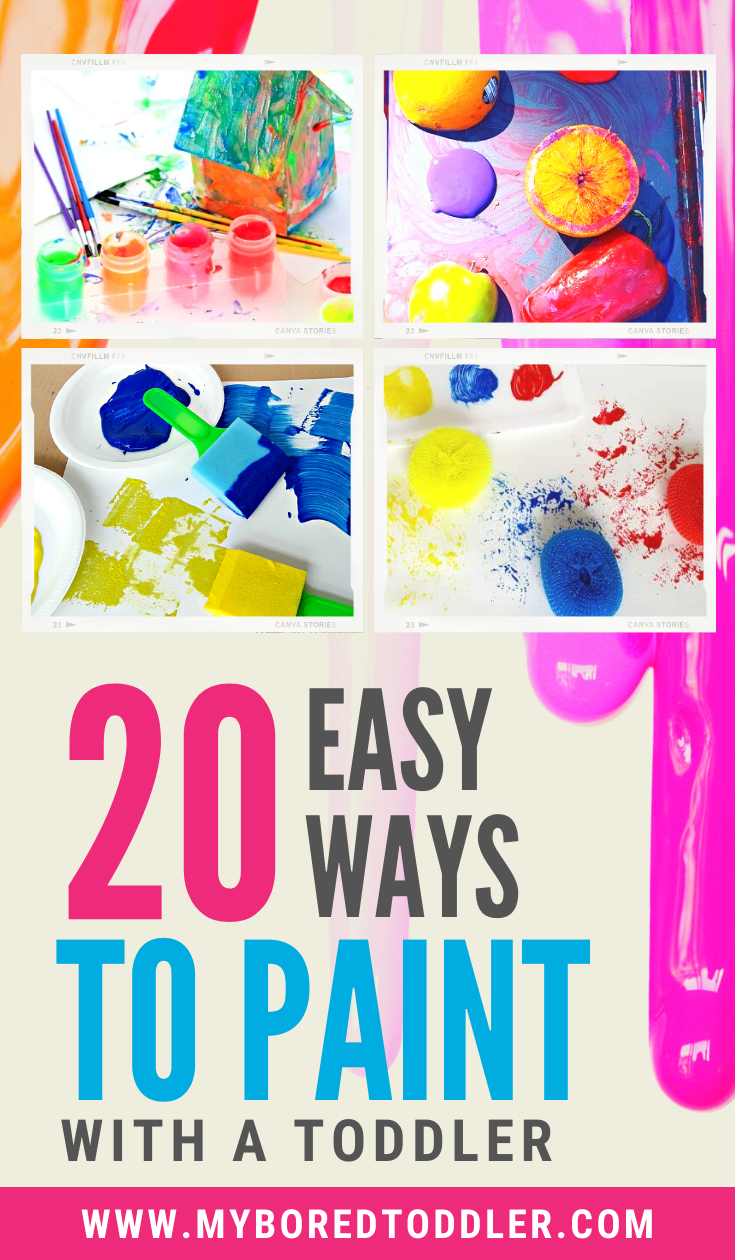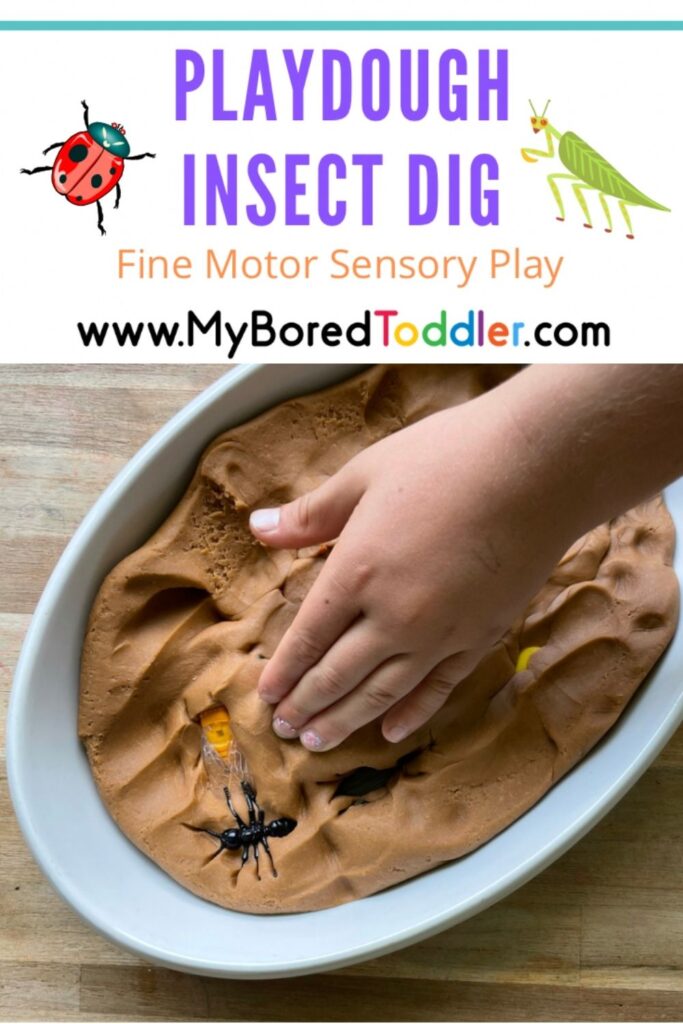 About the Author
Dani is a busy stay-at-home Mum of 3 and an early childhood teacher in training who is passionate about play-based learning throughout early childhood. For educational play ideas that you can do at home and parenting tips visit Play Inspired Mum Check her out on Instagram andFacebook