Have you ever searched for toddler toy storage ideas only to find gorgeous pictures of homes that look like they belong in designer magazines. I've looked at plenty of toy storage tips and tricks lists only to realise that the house in the photos is immaculate and clearly doesn't have a real life toddler living there - let alone the rest of the family and a dog!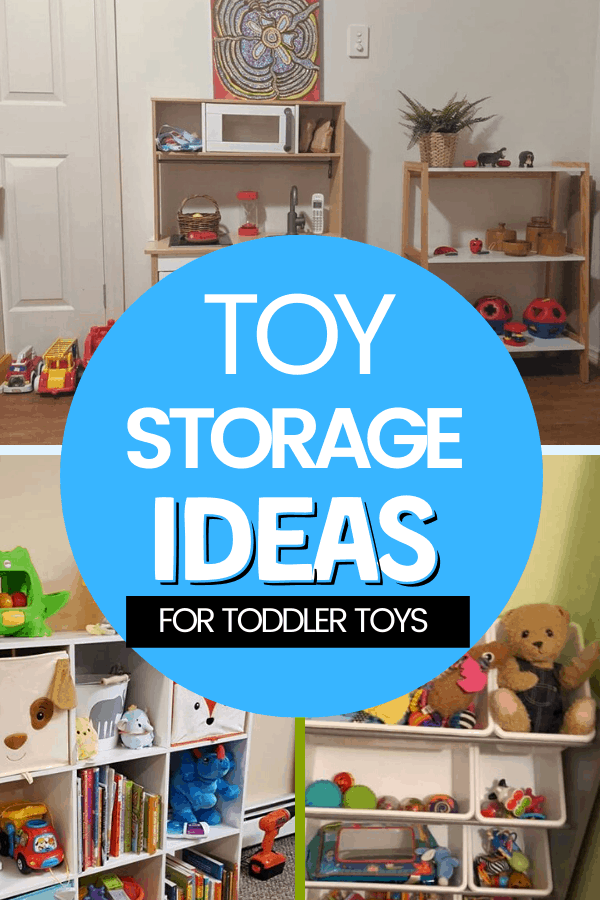 Toy Storage Ideas for Toddlers
We put the call out in our Facebook group for your REAL LIFE toy storage ideas and they were definitely worth sharing. Now you'll notice that in some of the photos there is stuff on the floor, piles of laundry ready to be put away and houses that looked 'lived in' and that's because they are. No all white desinger houses here!
There were a few popular toy storage items that people kept mentioning that they used and I've listed them below:
IKEA was a popular choice with these two shelving sets been mentioned a lot.
Toy Shelving Solutions
Basket & Shelf Inserts


If you've been asking 'How do I store all the toys?' then you'll love the toy storage ideas from our Facebook group members!
Real Life Toy Storage Solutions for Toddler Toys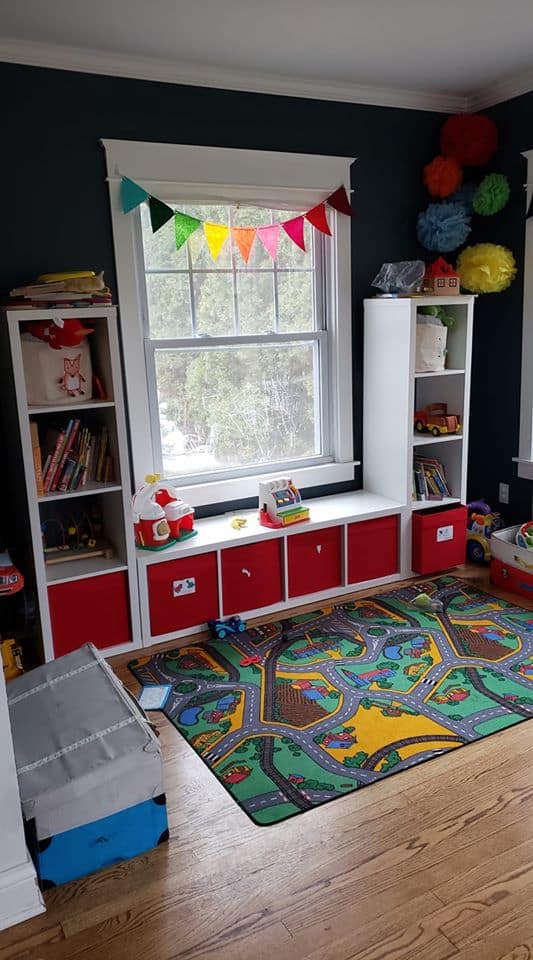 Mallorie used IKEA shelving to create a window seat - I love the rug too - you can get a similar one HERE.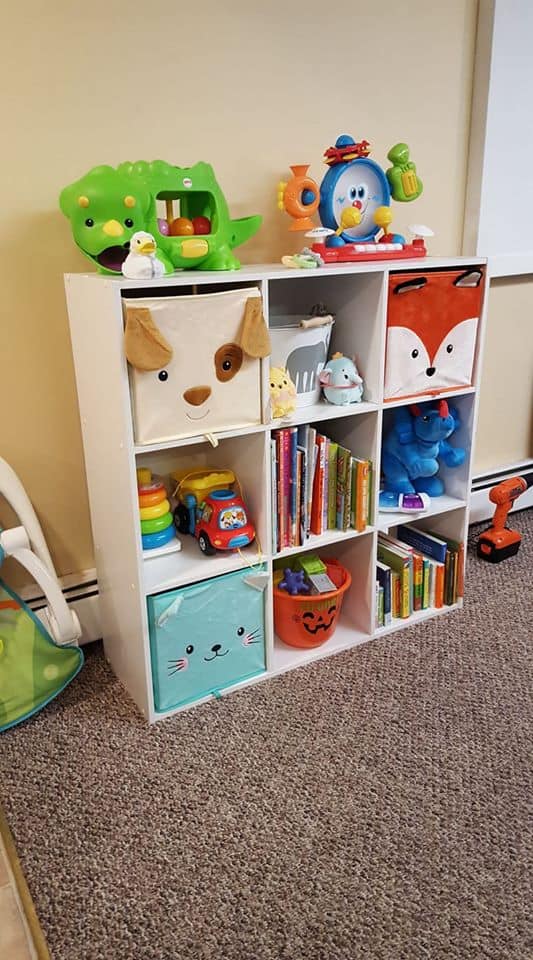 Melissa found some super cute storage bins to go with her shelves - you can get similar ones HERE.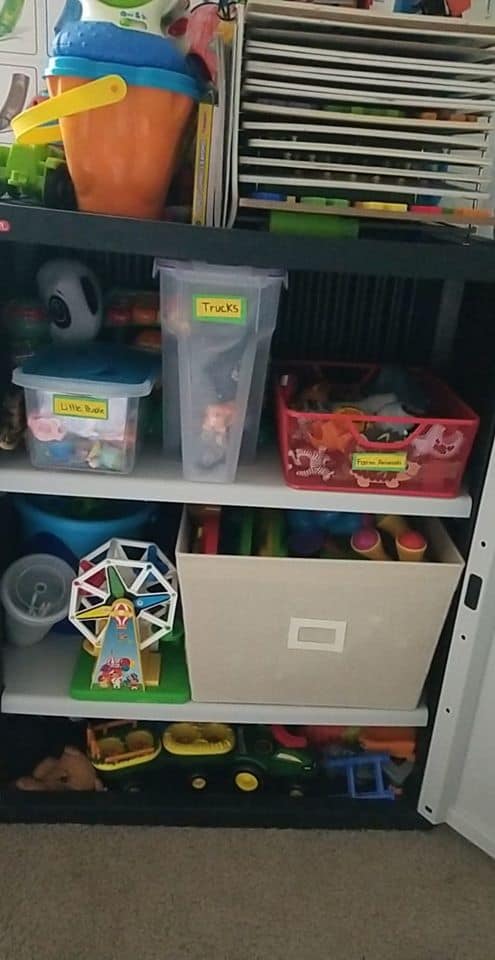 Anna uses storage containers that she picks up cheap at Dollar Tree, thrift stores and items that are on clearance. Storage boxes are great if you are doing toy rotation - you can easily pull out a different one each day or week and swap them around.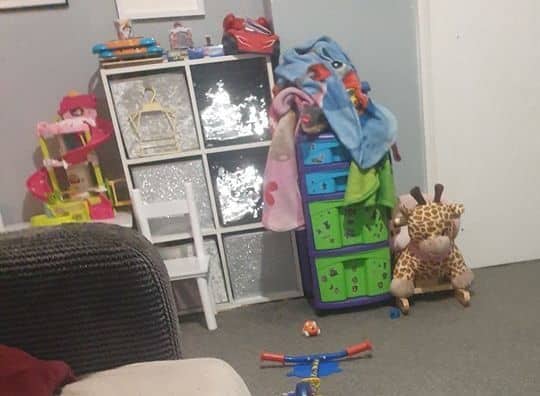 Patricia uses Ikea Kallax units for her toy storage and uses the colorful plastic containers to store sensory bin items - a great idea as she can easily pull out a try at a time.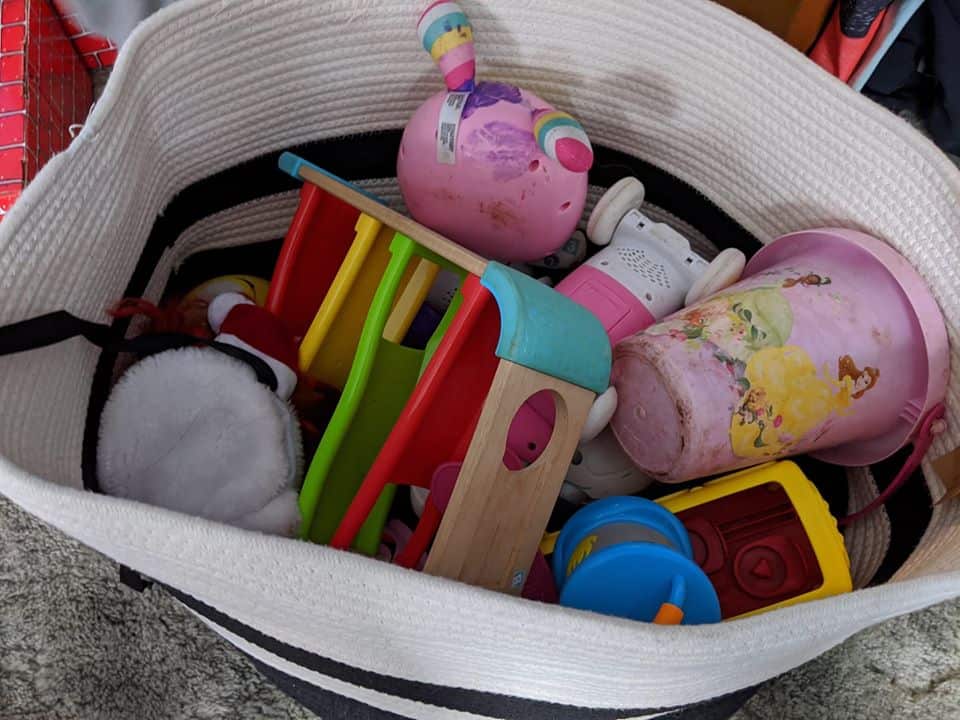 Mar uses a big basket for her toy storage and I have to admit that I used to do this too. I would keep a box or basket like this one in our lounge room so that I could quickly throw everything in it when I wanted to clean up.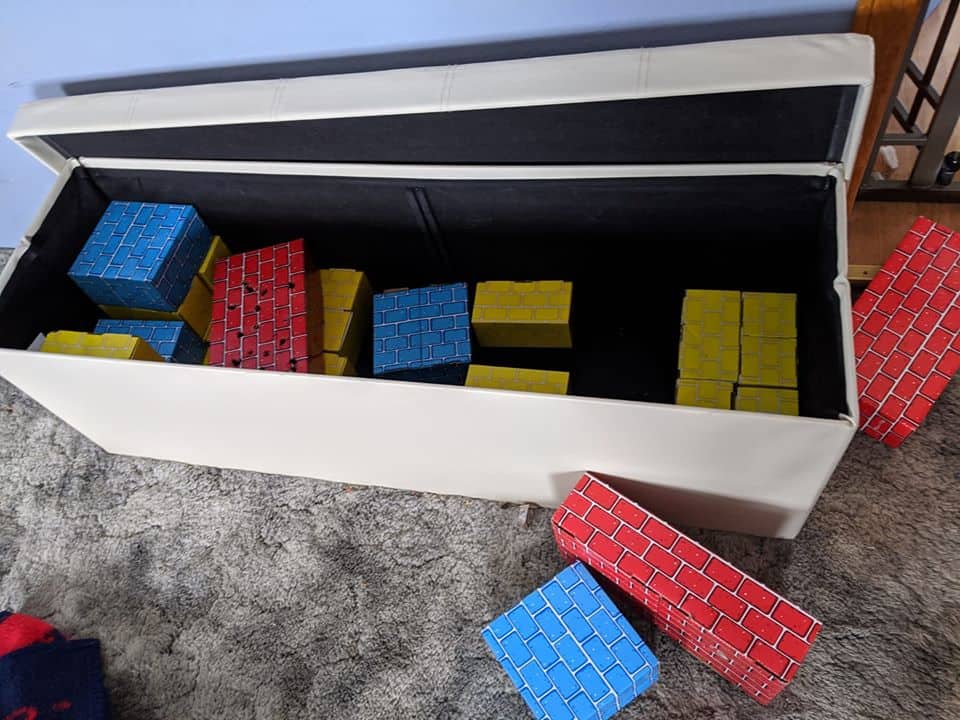 Mar also uses storage boxes like these - anything where you can 'hide' their toys is a great idea. I also love those bricks - I couldn't find those exact ones but tracked down similar foam ones HERE.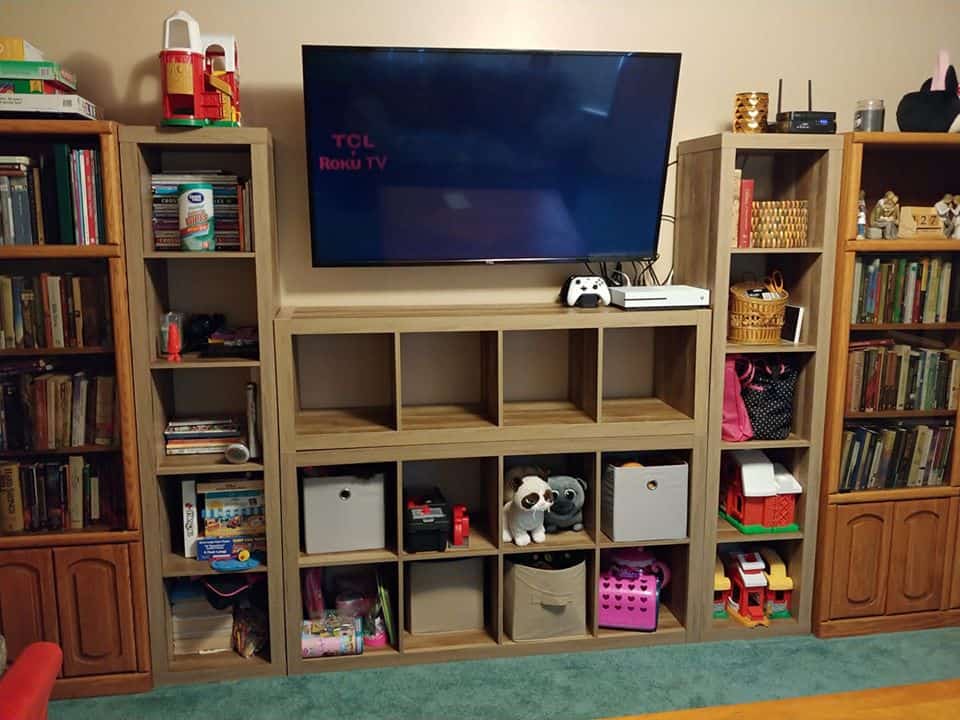 Tasha has a great living room setup - the shelves were purchased at Walmart.
Susan also uses the cube storage from IKEA - I love the colors of this one.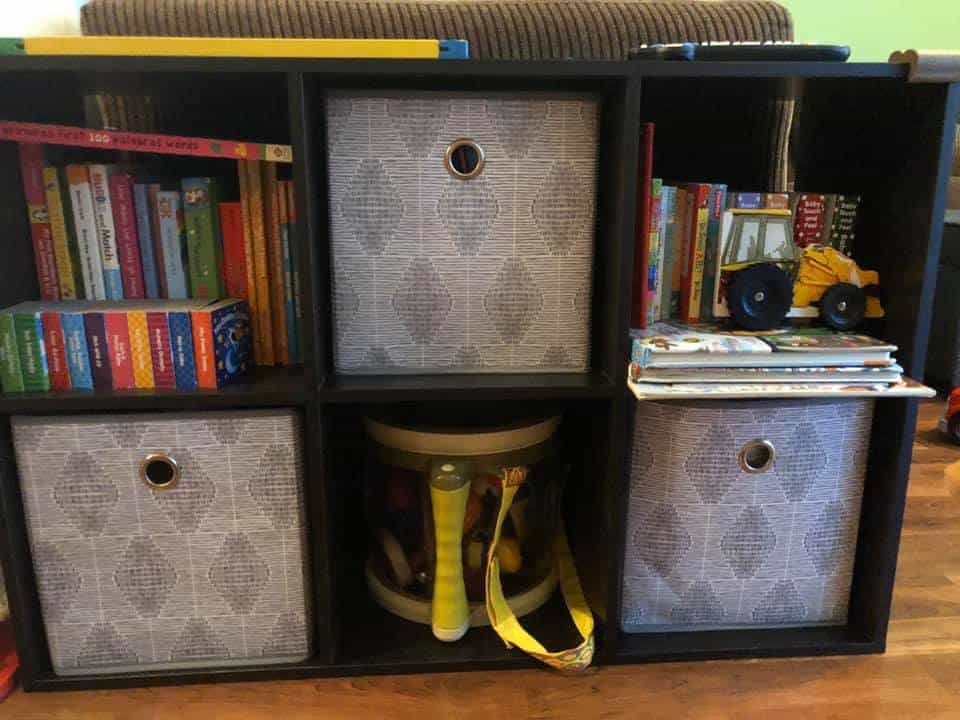 Cathy uses low cube storage to make the toys easily accessible for her toddler.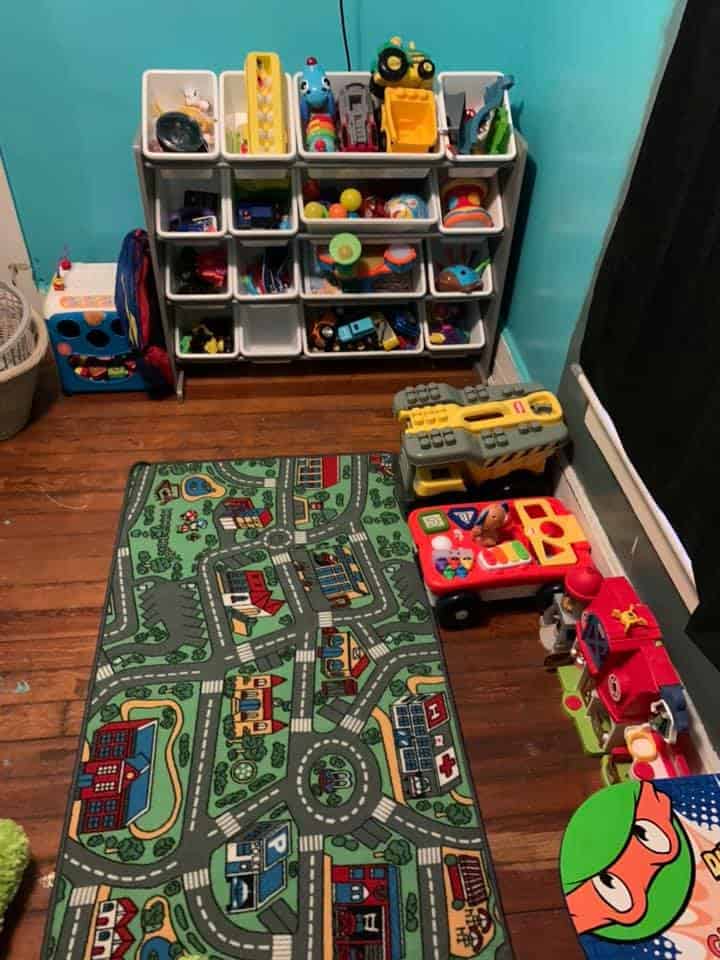 Cassideigh uses THIS storage shelf from Amazon to keep the toys in. I had one of these too and highly recommend them. You can also find a similar rug HERE.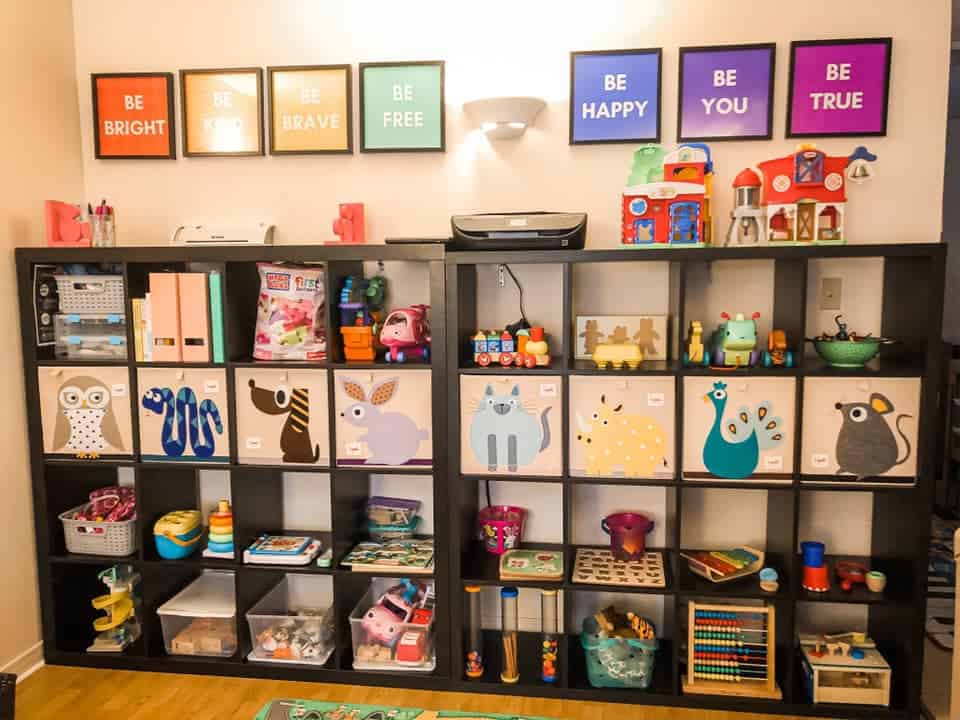 Danielle runs a home day care, however one of these would be perfect for at home. She also loves the Ikea Kallax shelves. Those gorgeous storage bins are THESE ones from 3 Sprouts.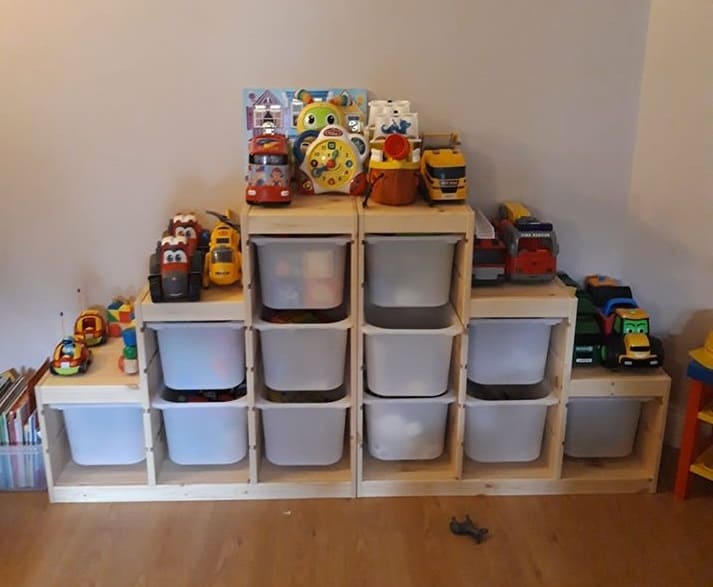 Cathy uses her IKEA trofast units - I love this setup!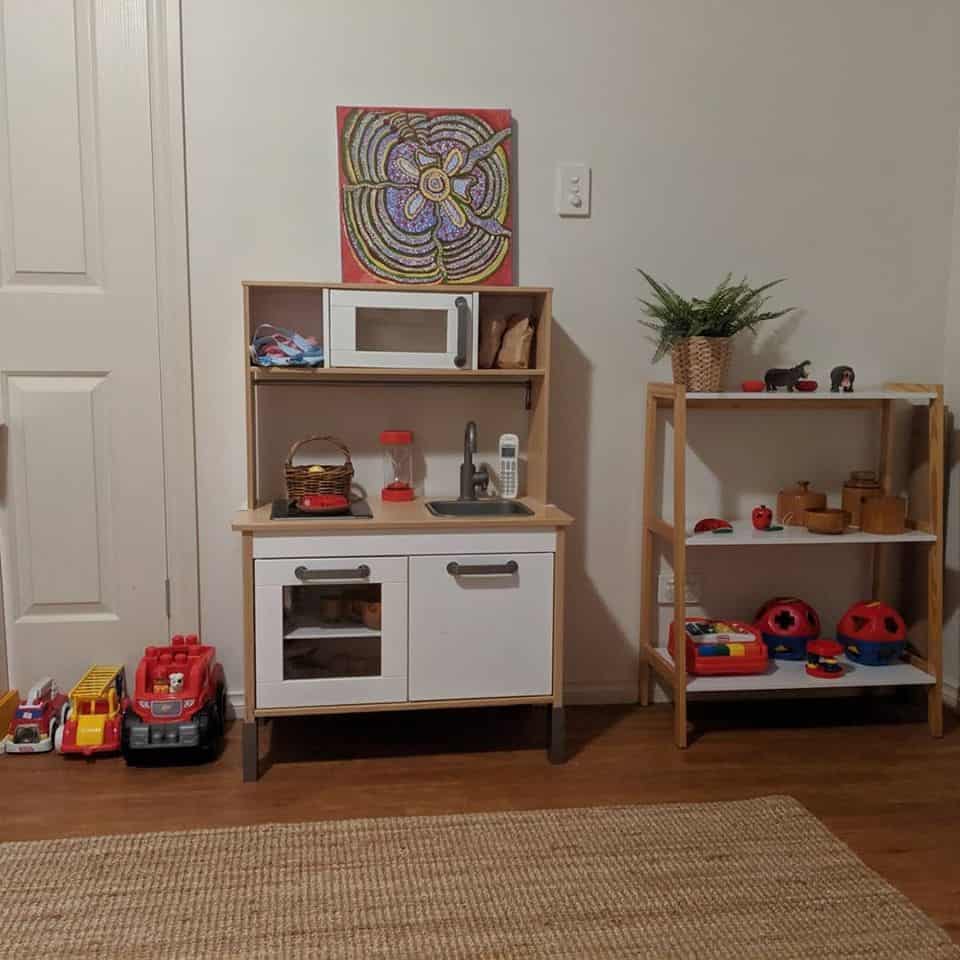 Ceinwen uses Kmart Scandi shelves and loves that her toddler can easily access the toys.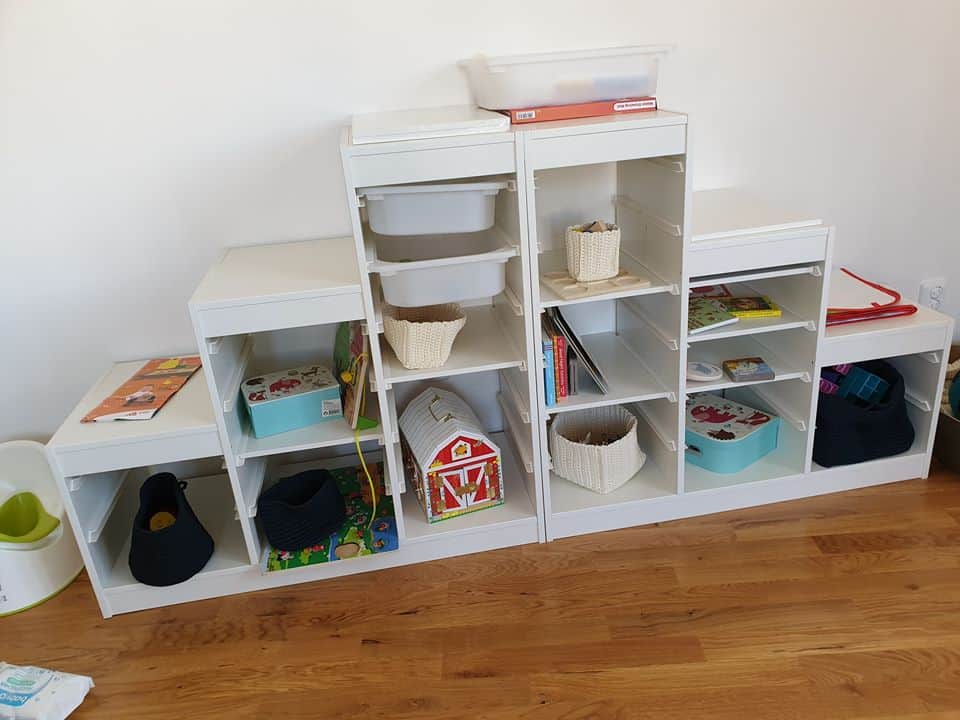 Nickolett combined the IKEA Trofast with a variety of baskets.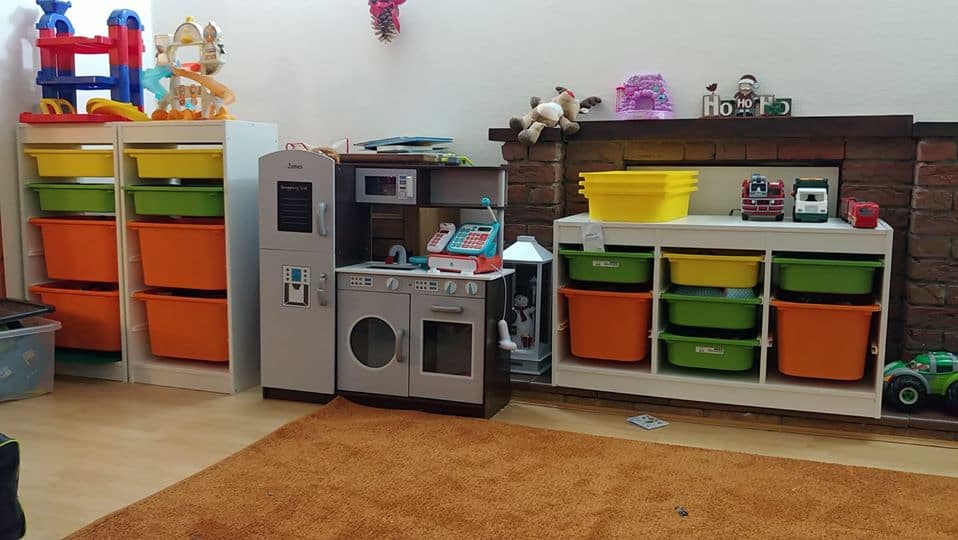 mused a variety of IKEA trofast storage shelves and bins - I'm jealous of her space!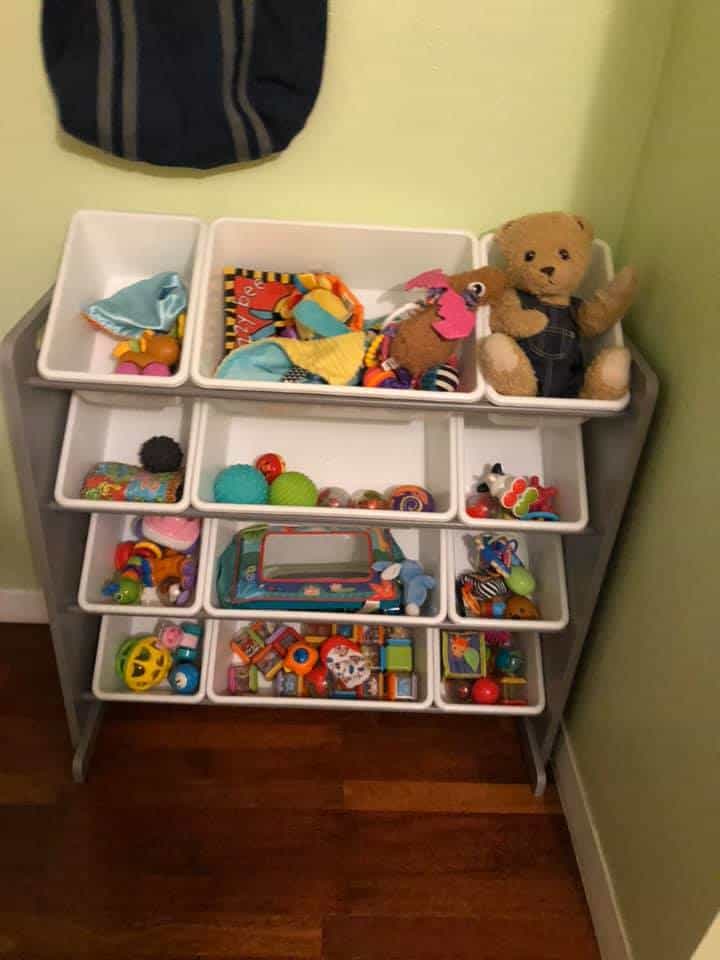 Vinh-Nghi uses THIS shelf for her storage.
I'm hoping these toddler toy storage ideas have been helpful to you. Why not join our Facebook Group for more great ideas or follow us on Instagram (follow @myboredtoddler )
Ready to get organised? Why not shop now for some of the storage items mentioned today:
Toy Shelving Solutions
Basket & Shelf Inserts


Toy Boxes


If you enjoyed this post why no PIN it to Pinterest to save for later
You might also like these posts:
Decluttering Tips for Toddler Toys