You will love this snowy Winter trees toddler painting activity. A winter themed painting activity is so much fun for kids. Your toddler will love painting the trees white with a marble, and you'll love the fine motor and creative skills being used in this simple activity!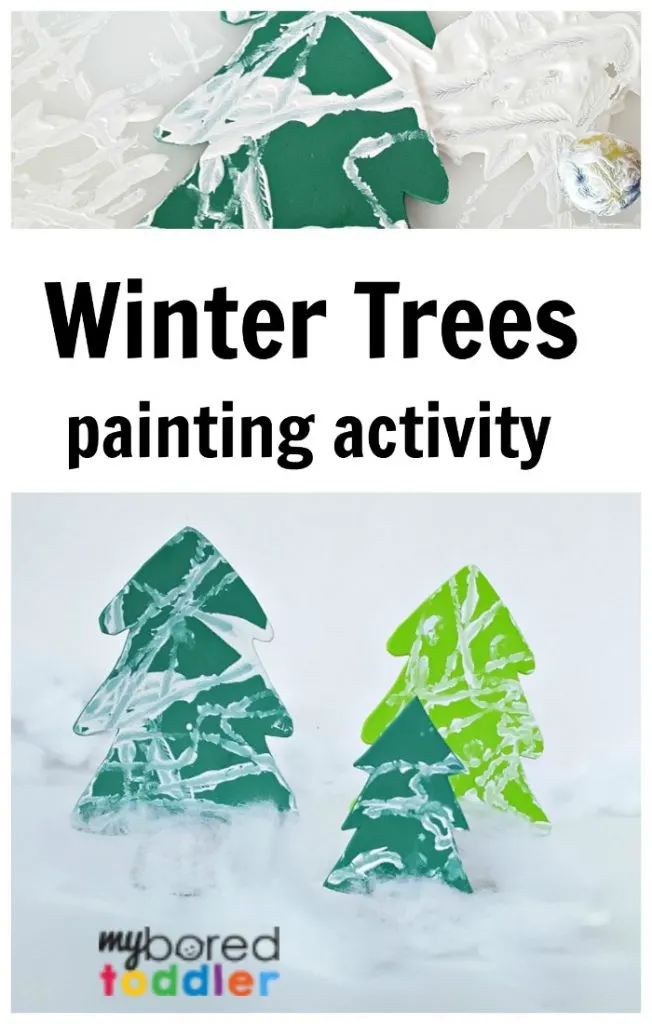 Snowy Winter Trees Painting Activity
Painting activities are perfect opportunities for your toddler to explore and learn. This activity is easy to set up but you can reduce mess - and stress – with a little preparation.
Cover the work area with drop cloths and wiping-up cloths. Protect clothing on your budding artist – and you! - with a paint shirt or apron. A pack like this is perfect for painting.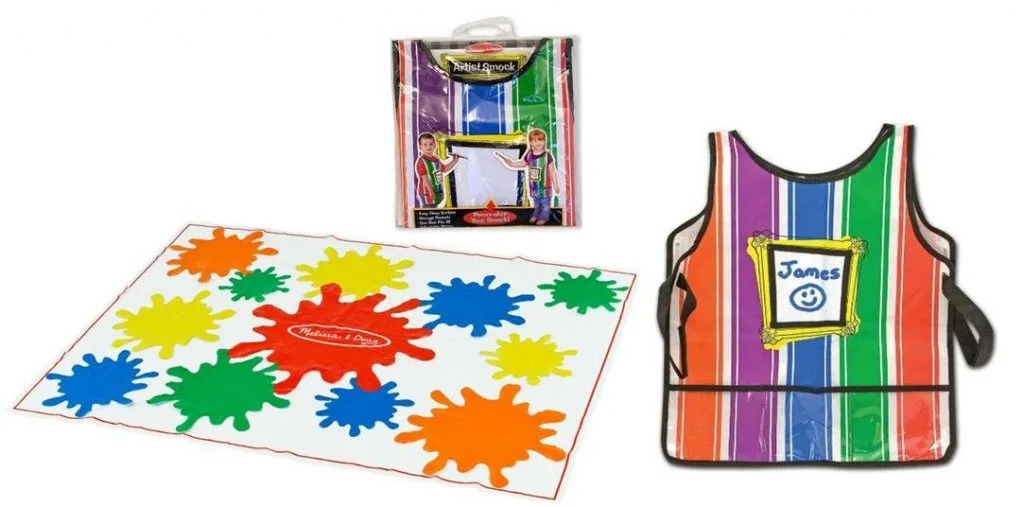 Supplies for painting Winter trees
White paint (I always recommend washable paint and a pack like THIS ONE is perfect to have in your craft cupboard).
Marble
Shallow plastic container
Egg carton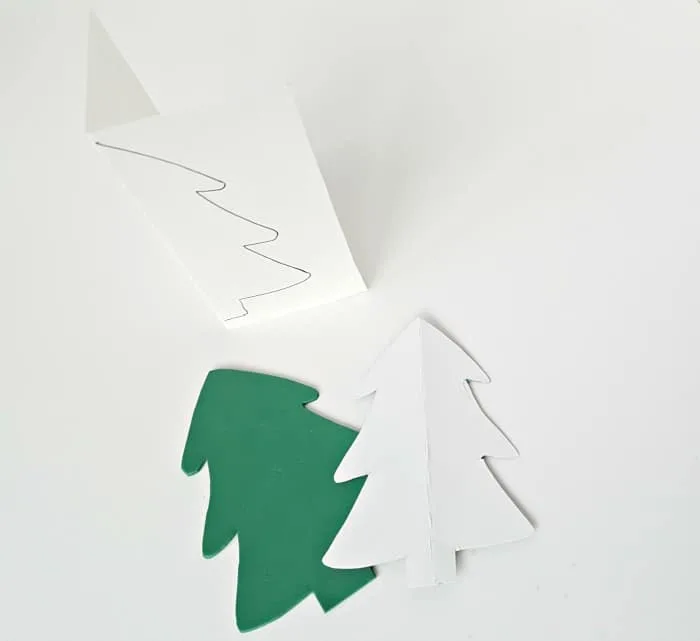 Draw half of a tree outline on the folded edge of a piece of cardstock. Cut out the shape.
Open the fold and place the pattern on a piece of green craft foam. Trace around the pattern and cut out the tree.
Instructions for painting winter trees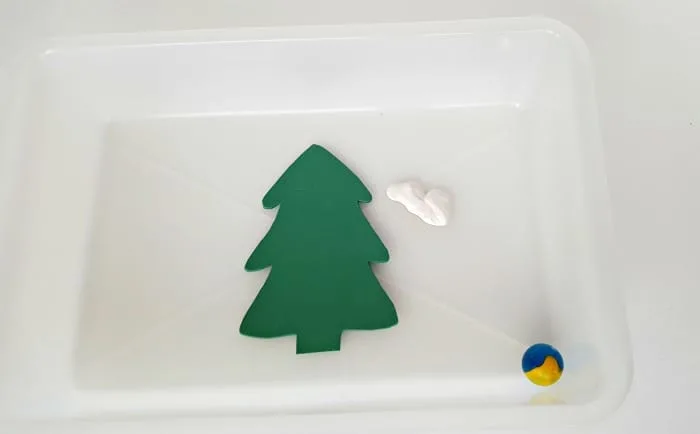 Secure the tree to the bottom of a shallow plastic container with a piece of rolled tape.
Drop a bit of white paint into the container next to the tree. Place a marble in the container.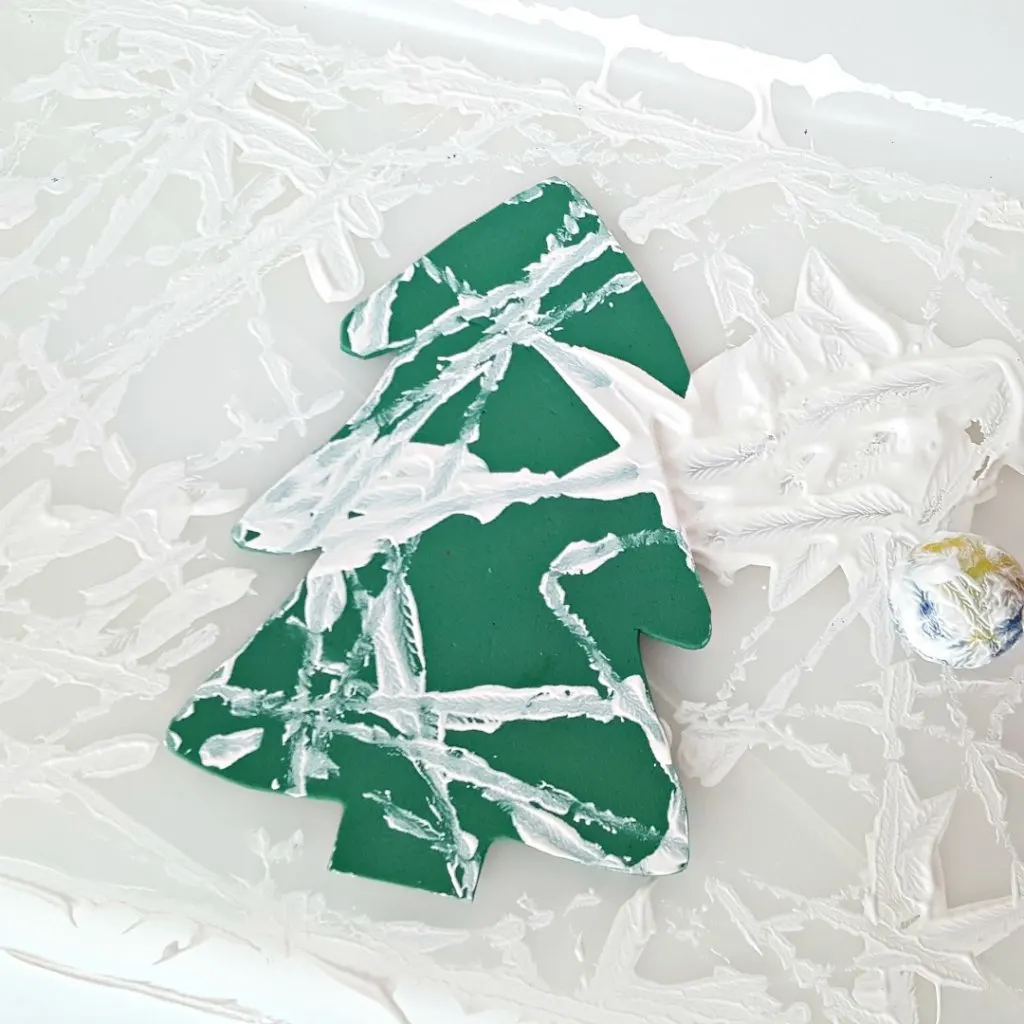 Tip the container from side to side so the marble rolls around through the paint and over the tree shape. Your toddler might need a little help with this at first.
If preferred, kids can roll the marble around with finger tips. This is great for engaging those small muscles, helping to develop fine motor skills.
Your toddler will love watching the marble spread snowy white paint onto the tree!
Make observations with your toddler as you play together to support language and cognitive skills.
Name the colors of the tree and snow; talk about activities you like to do in winter.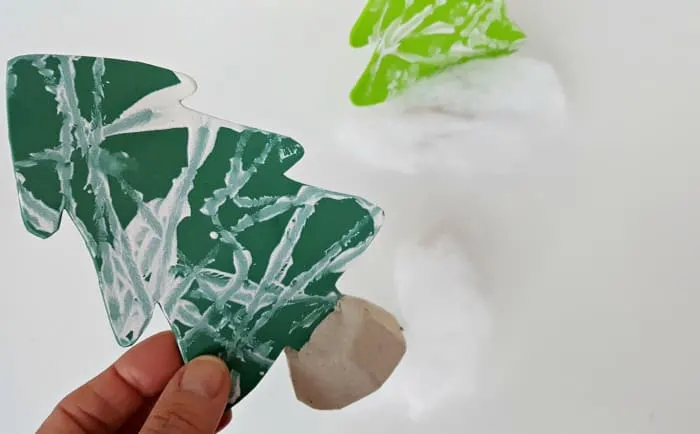 Cut a small slit across the top of an egg cup and insert the painted tree into the 'tree trunk'. Glue cotton to the tree trunk for winter snow.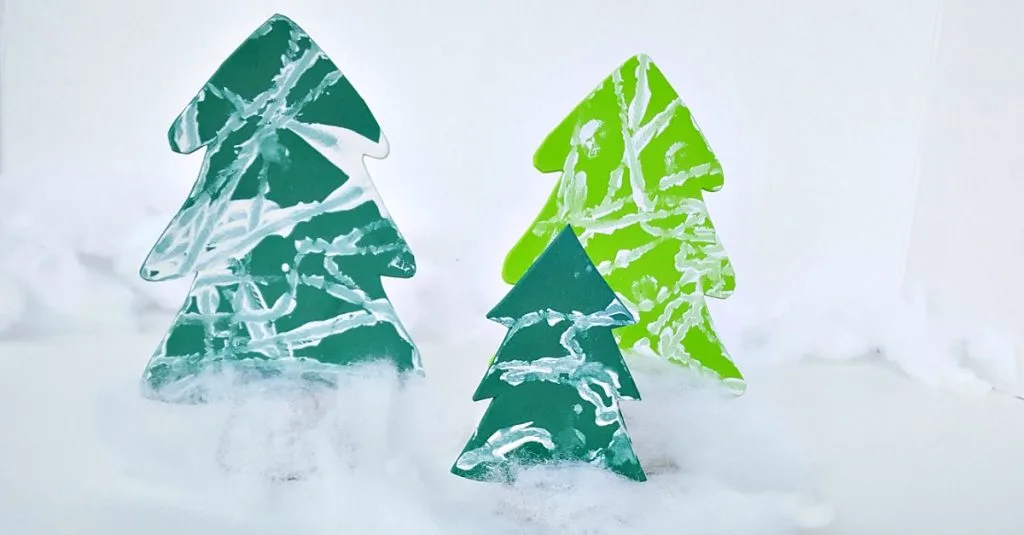 This simple painting activity is a great way to learn about the winter season with your toddler. Build fine motor motor and language skills as you explore winter trees.
We would love to see some of your crafts and activities in action! Share them in our Facebook Group or over on Instagram (follow @myboredtoddler and use #myboredtoddler so we can all see!)
If you enjoyed this Winter themed toddler activity then you'll love: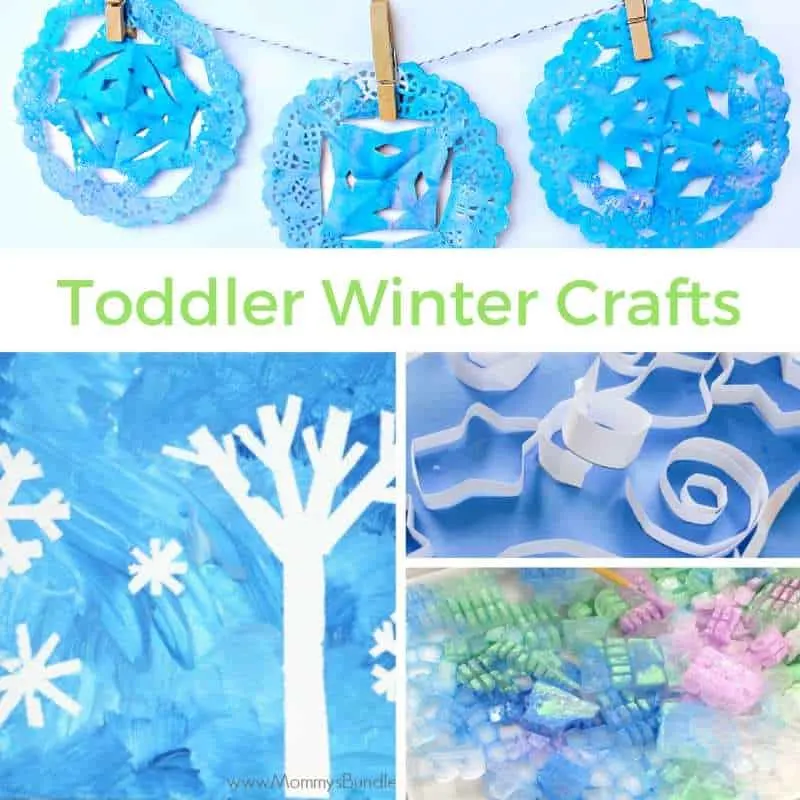 Winter Sensory Play Ideas for Toddlers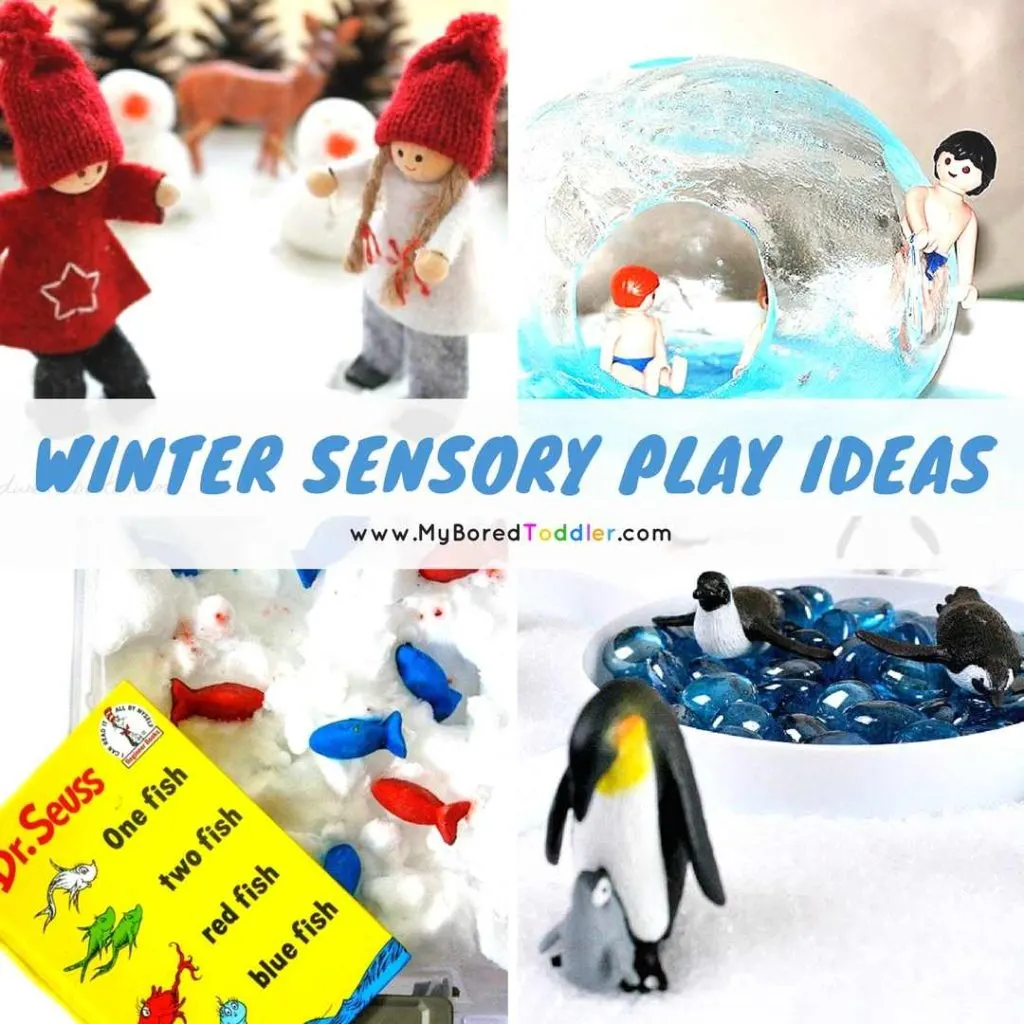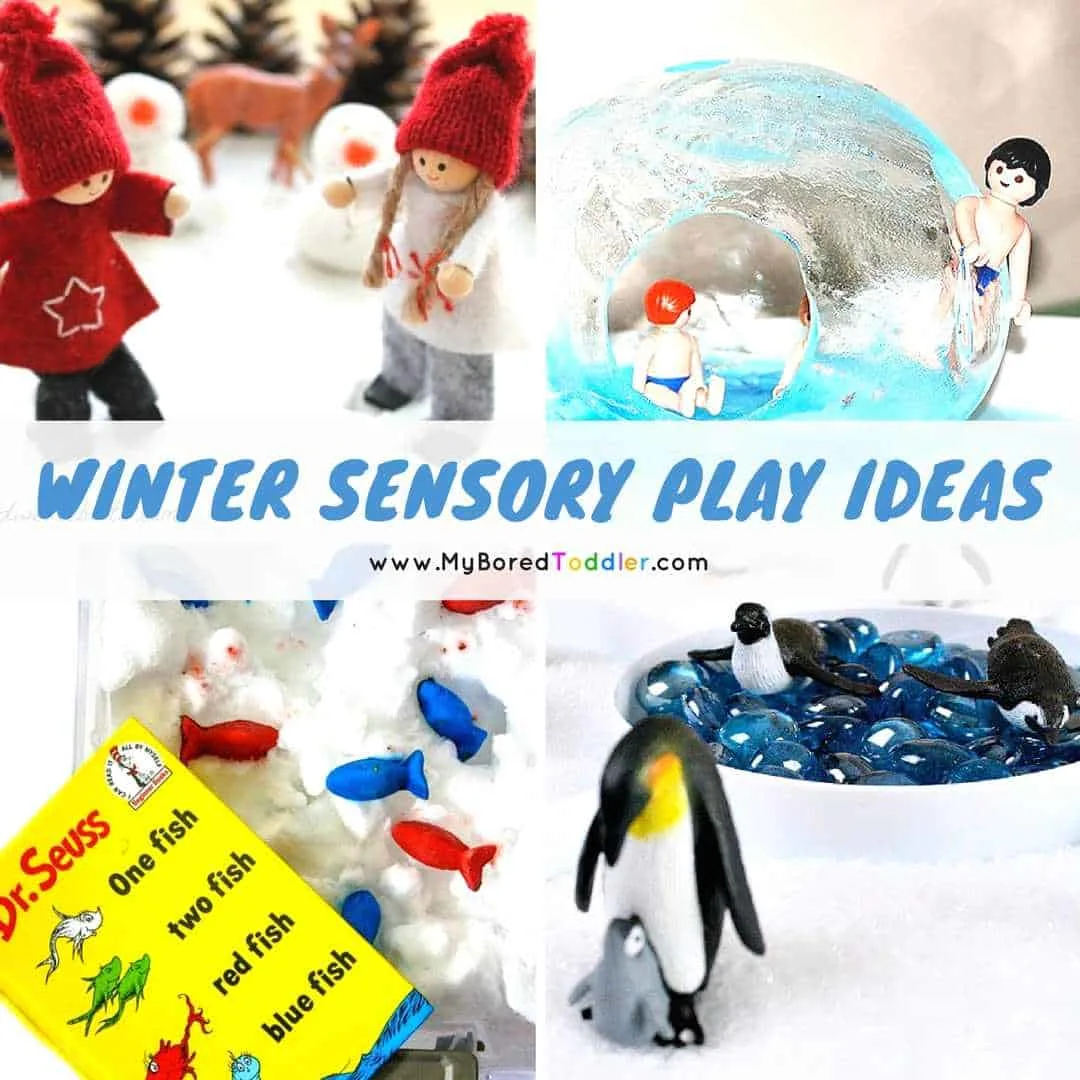 About the Author
Heather is a former preschool teacher and founder of preschooltoolkit.com, a website providing early learning resources for teachers and parents. She focuses on creating fun crafts and activities that engage developmental skills while promoting hands-on learning through play. Follow her on Facebook, Pinterest, Twitter, Instagram and Google+