A playdough sun activity is easy to set up - all you need is some yellow playdough and a few yellow feathers. This simple playdough activity is perfect for strengthening those fine motor muscles in fingers and hands while promoting creative play.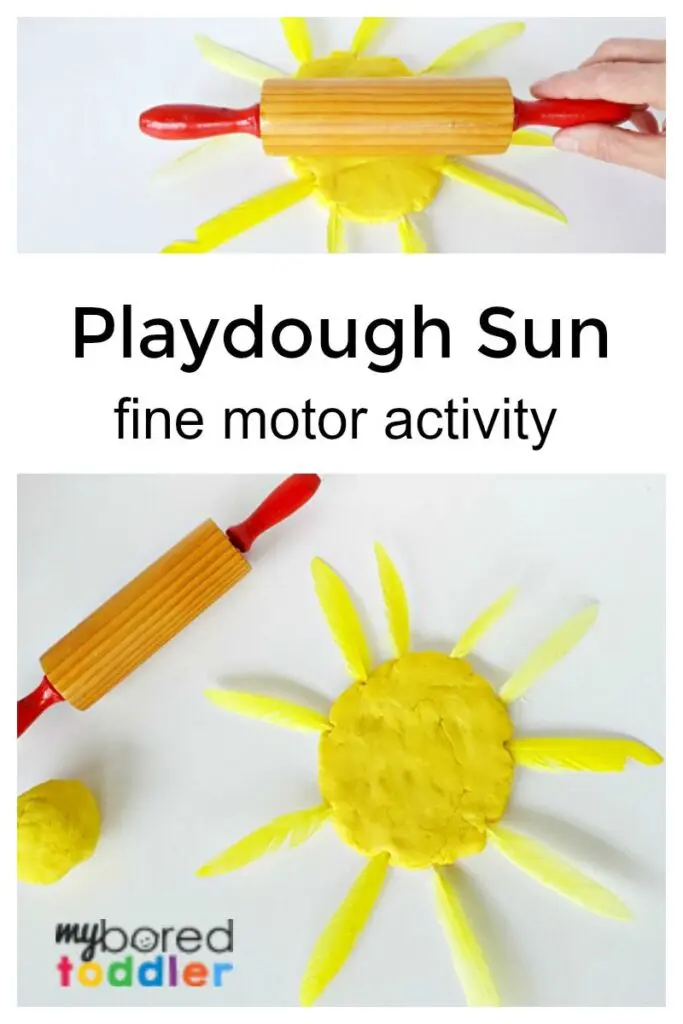 Playdough Sun Activity for Toddlers
Playdough is fun for toddlers to use in lots of different ways, including rolling, stretching, building, and squishing. A playdough sun can be made with either homemade or store-bought dough (I always like to buy this pack)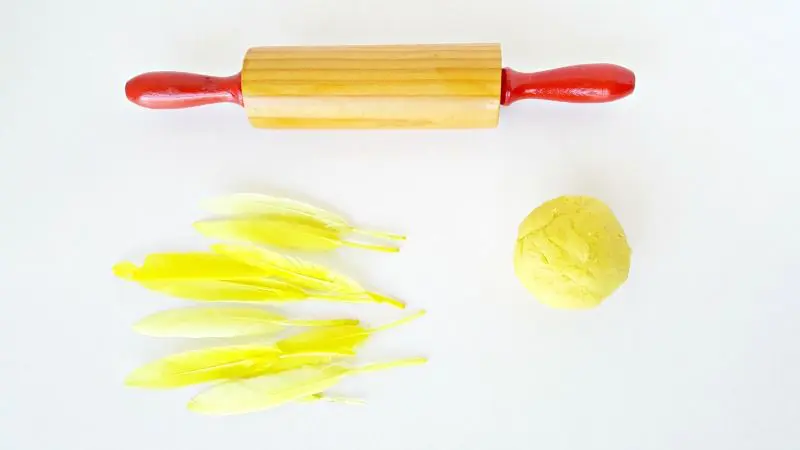 What you need to make a playdough sun
Using a single color such as yellow for an activity helps your toddler learn to identify and name one color at a time. While we used yellow feathers for the sun's rays in this activity, your child might want to use feathers in a variety of colors.
Giving your child the opportunity to make choices is an important part of any activity, helping to build creative and cognitive skills.
There are two ways to engage your toddler in this playdough sun activity.
Flatten the playdough with hands or a rolling pin before inserting the feathers.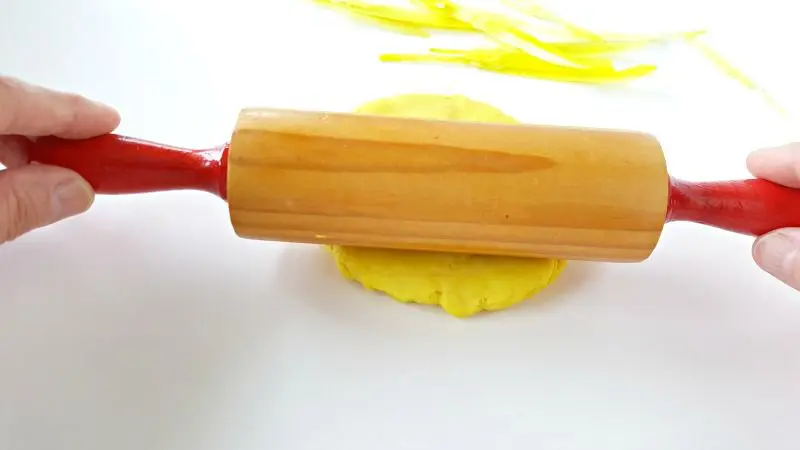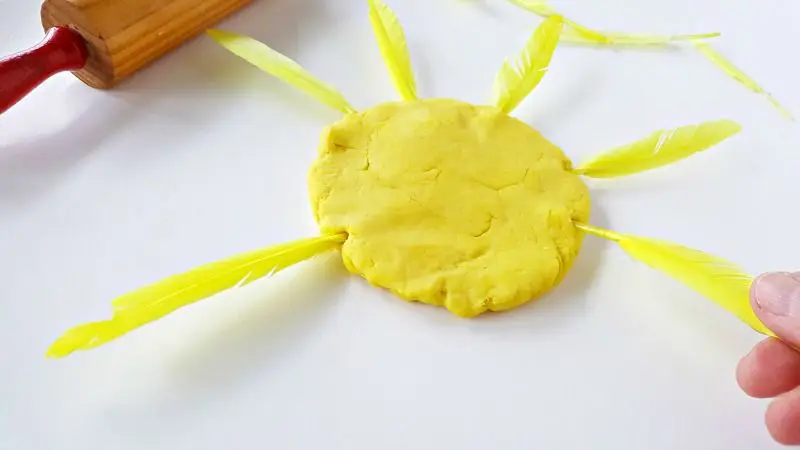 2. Form a smooth ball in your hands with the playdough, then flatten it with hands or a rolling pin after inserting the feathers.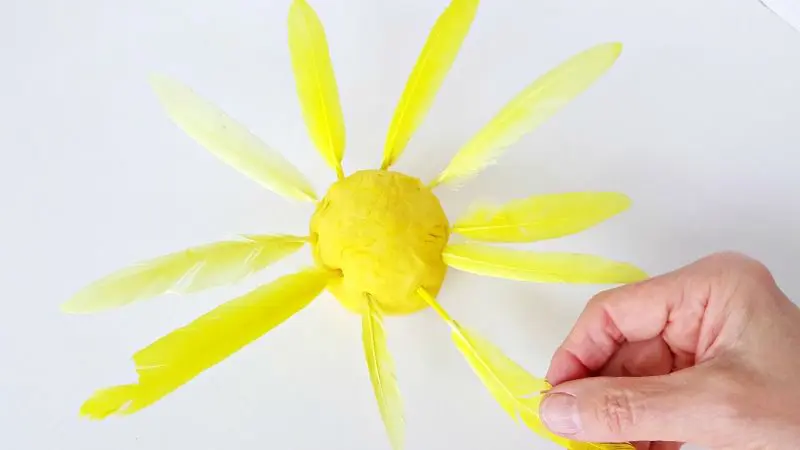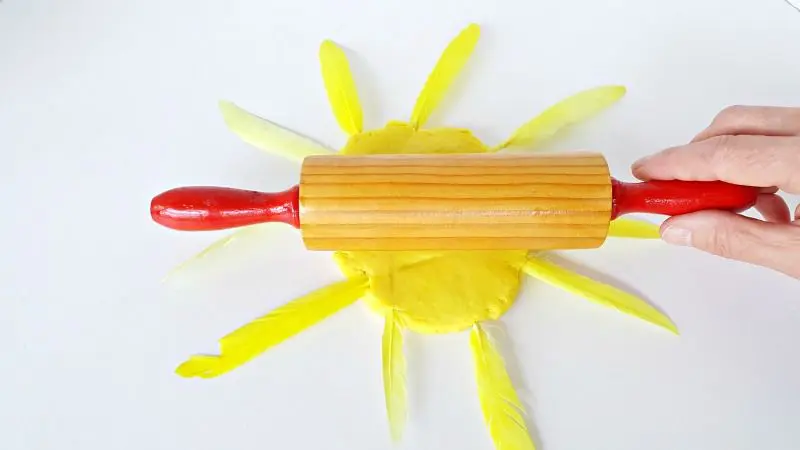 Whichever method you choose – why not try both! – your toddler will love creating a sun out of playdough.
Join in the activity to guide your child through the motions of rolling out the dough, pushing feathers into the dough, and squishing the dough with fingers and palms. These motions provide fine motor and sensory experiences that benefit child development.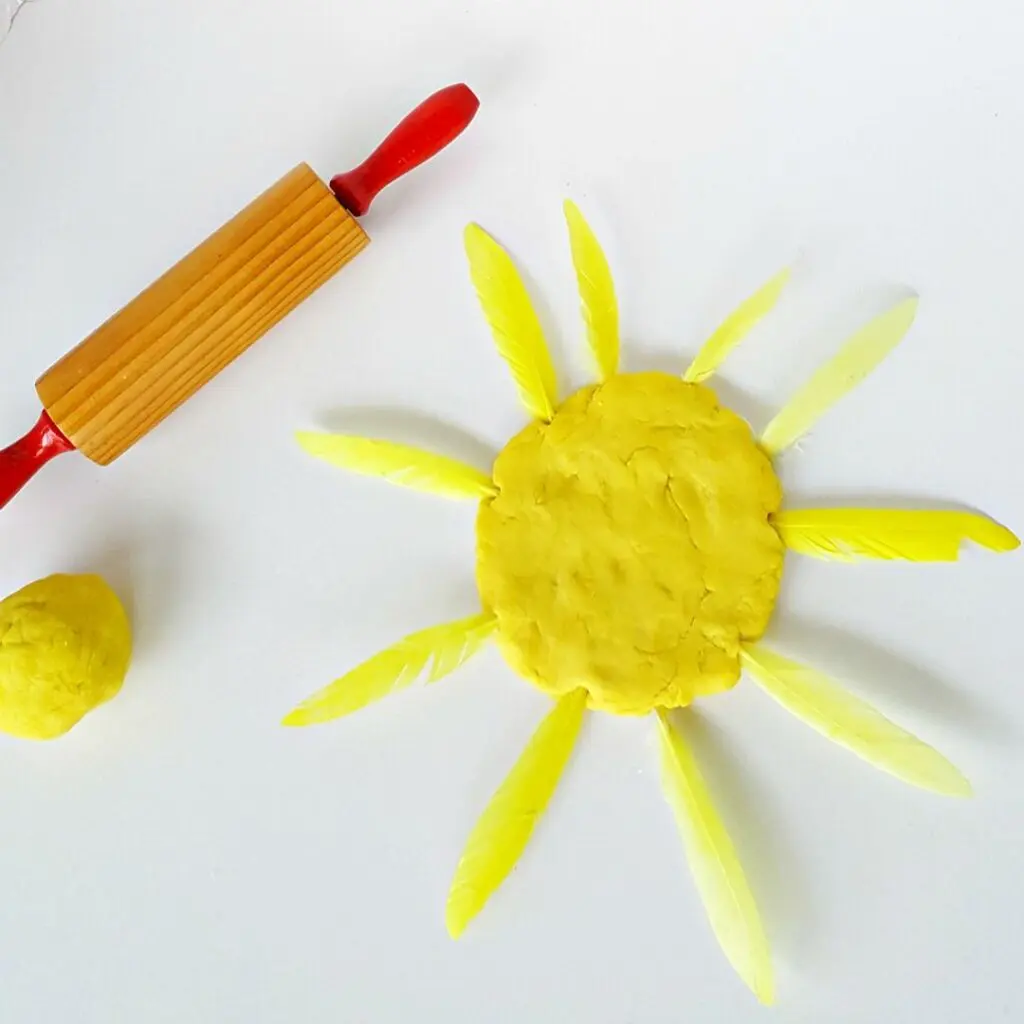 Materials such as playdough and modeling clay provide quality quiet-time play for toddlers and preschoolers. While hands are busy, engage kids in conversation about what they are making, naming colors and shapes.
A playdough sun activity is a fun way to welcome sunny weather and talk about the changing seasons.
If you enjoyed this playdough activity why not share a picture in our Facebook group or over on Instagram – follow @myboredtoddler and use #MyBoredToddler so we can all see!
SOME MORE FUN TODDLER ACTIVITIES YOU MIGHT ENJOY ARE:
PLAYDOUGH ACTIVITIES FOR TODDLERS