This polar bear paper plate craft is a fun and easy toddler activity.
Learn about polar bears with this fun paper plate cotton wool polar bear mask.
Kids love getting dressed up. Team up this easy paper plate craft with some white pants and t-shirt, and your toddler will be polar bear ready for some fun play.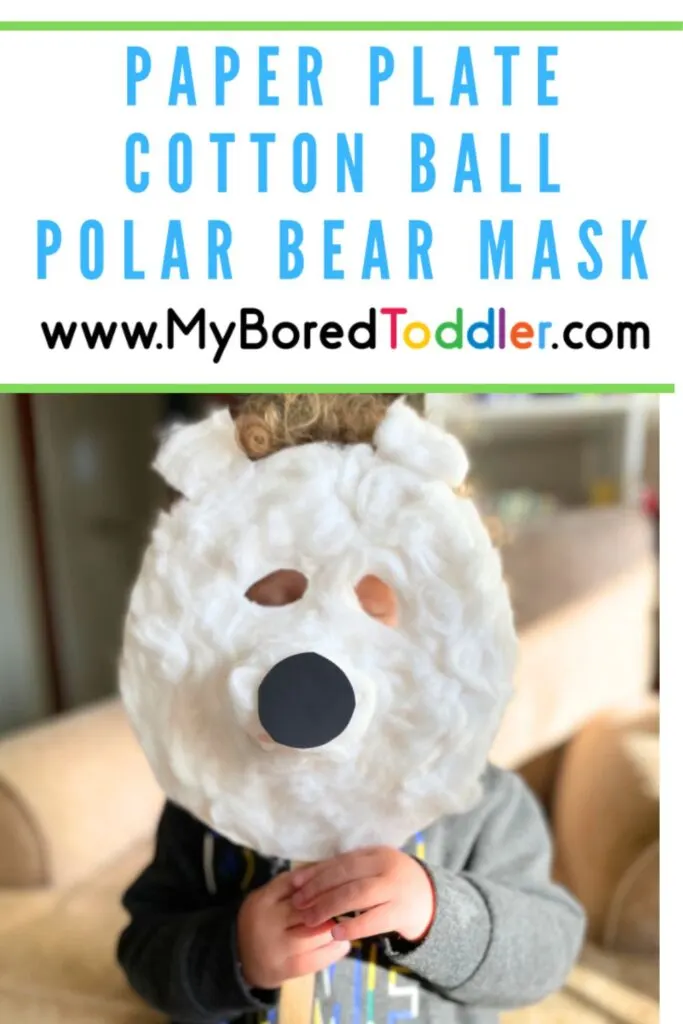 Paper Plate Cotton Ball Polar Bear Mask
We love using paper plates for crafts, and this cute mask is no exception. It is fun to engage your toddler in learning about the endangered polar bear. Climate change is threatening the polar bear's habitat.
A great book to read with the toddler craft is Polar Bear, Polar Bear, What Do You Hear? You can get a copy HERE on Amazon.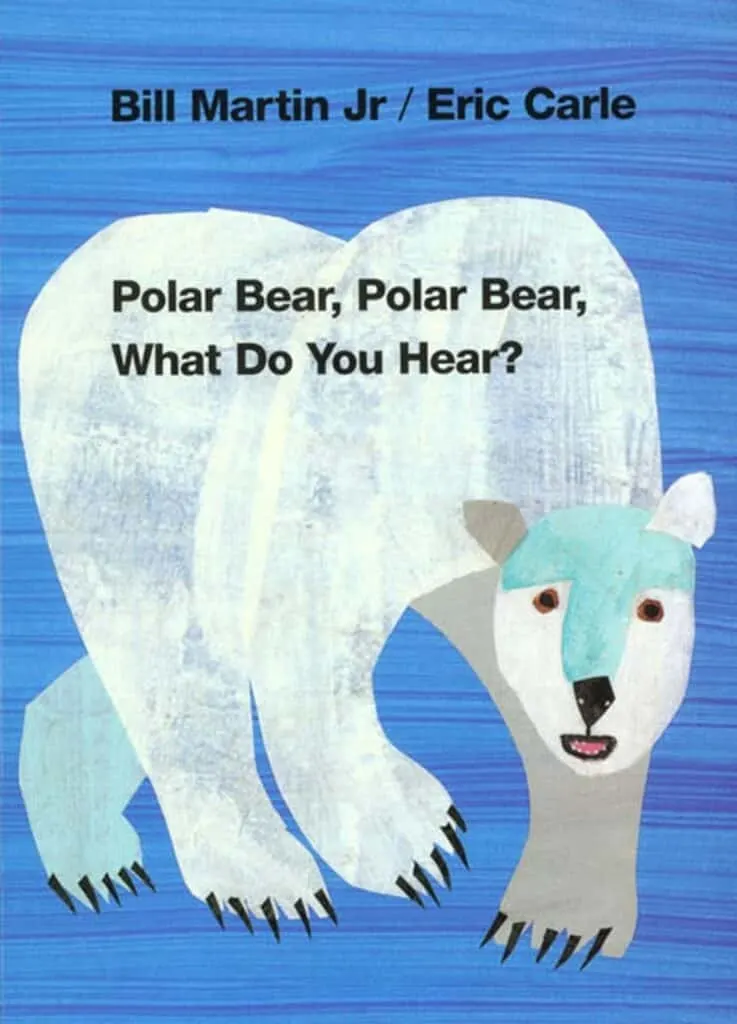 While adding the fuzzy cotton balls to the mask, this could be a great time to have a light conversation about things we can do to protect polar bears by reducing pollution in the atmosphere.
This can include walking instead of driving and turning off lights before leaving
the room.
This paper plate activity is a great sensory experience for your toddler too. Cotton balls have a unique feel when squeezed and pulled apart.
There are loads of incidental learning opportunities to be had with this seemingly basic craft activity.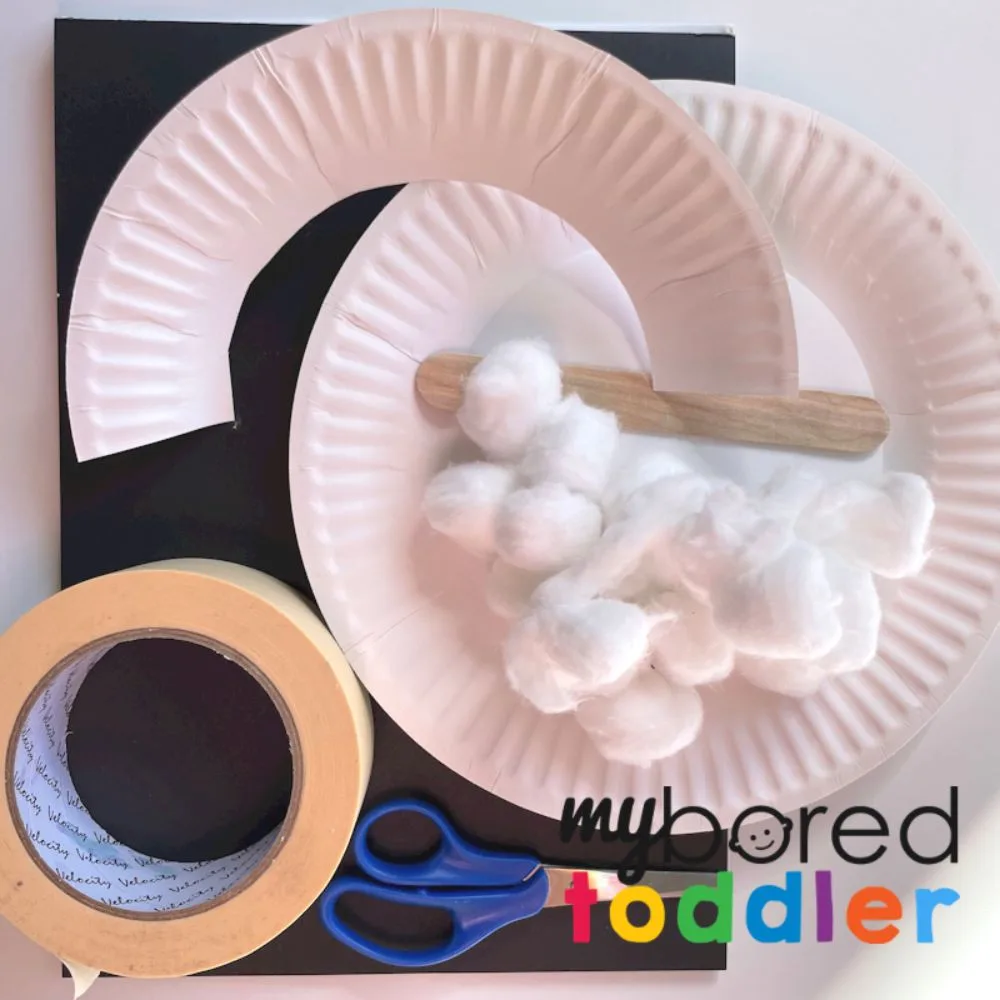 What you need to create a paper plate cotton ball polar bear mask:
To create the ears and muzzle of our polar bear, we used half an outer edge of a paper plate left over from another craft. You could use cereal box cardboard or thicker paper.
It does need to be able to support the weight of the tape and cotton balls without losing form.
While for many cotton balls can be a fun resource to use, for some children (and adults), using cotton balls can be challenging.
Cotton balls offer a unique sensory tactile sensation which some can find unpleasant.
If your toddler has an aversion to cotton balls, squares of white paper can be a helpful substitute.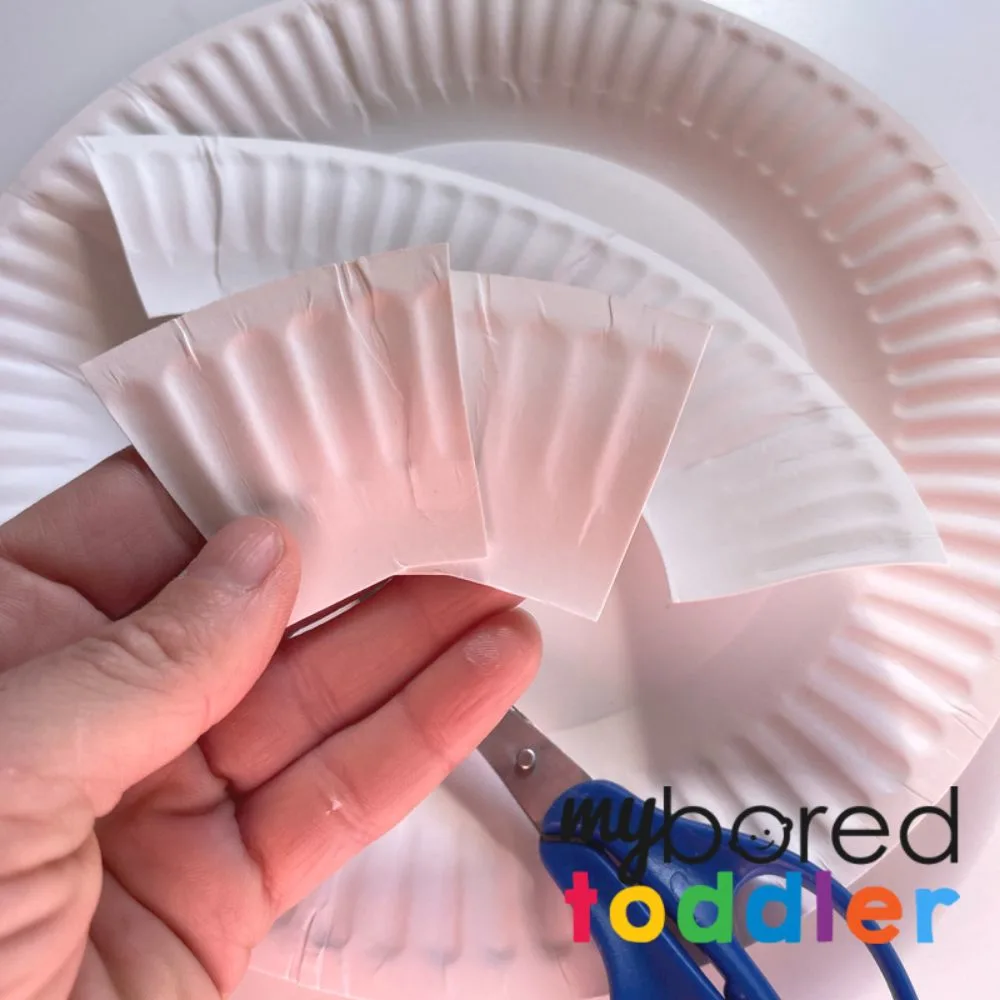 How to make a paper plate cotton ball polar bear mask:
Depending on the age and ability of your child, the initial form of the polar bear mask may best be assembled by an adult with their assistance.
To create the underlying form of the polar bear, cut out two sections from the 'paper plate rim' for the ears, leaving enough to form the polar bear's muzzle.
Tape the ear using the masking tap to the top side of your paper plate.
Curl the remaining piece and fasten it with tape to create a circle. This will become your polar bear's muzzle.
Tape the muzzle to the bottom of the plate. Keep in mind that the polar bear's eyes will need to sit above the muzzle so ensure you leave yourself some space.
You can be generous with the tape here to ensure it is stuck on. The tape is going to be concealed under cotton balls.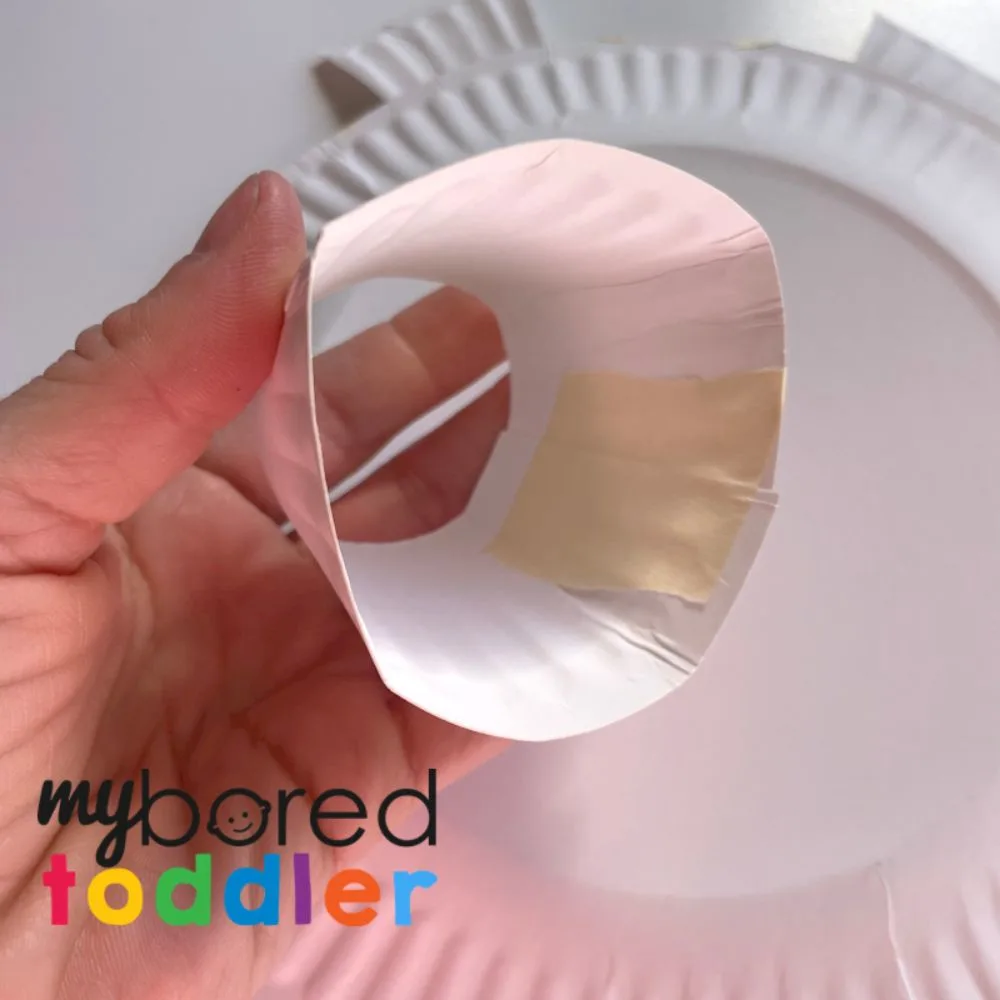 Using the scissors, cut out two eye holes. Consider where your child's eyes will be when they are wearing the mask.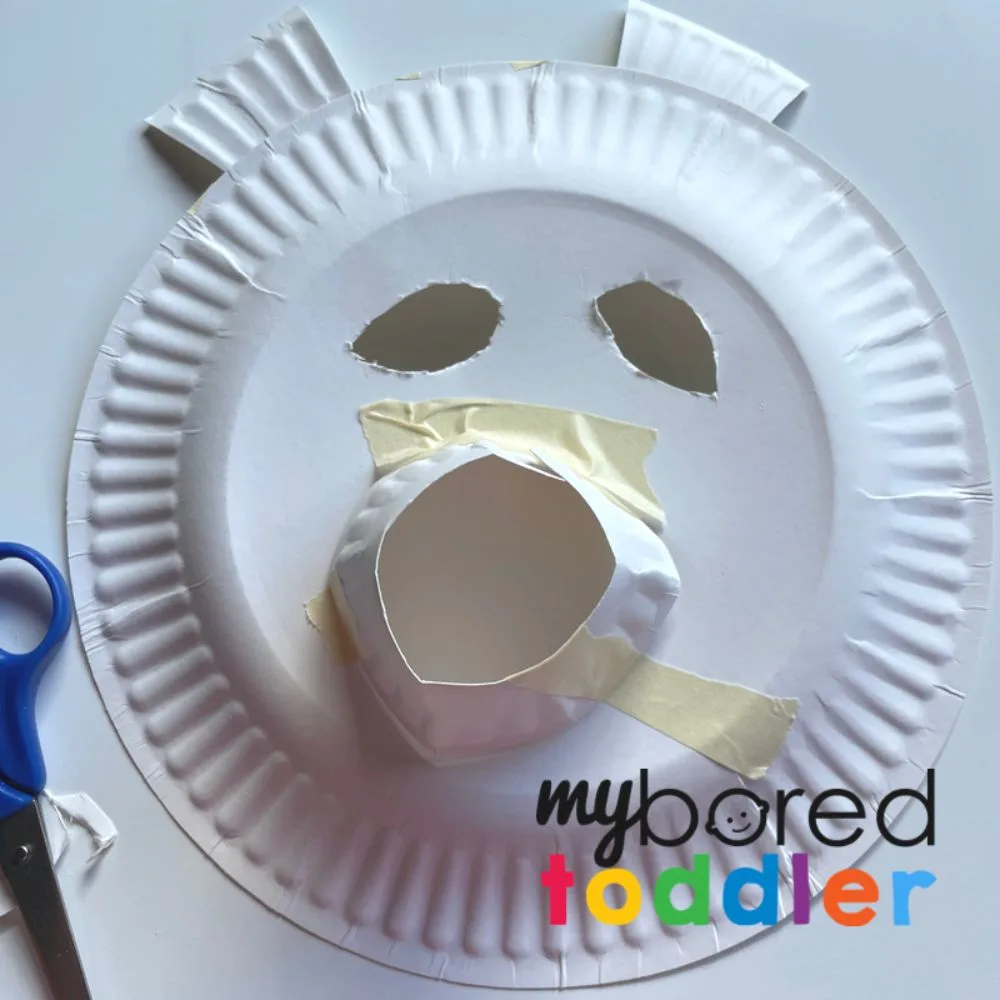 Now its time for the real fun and when your toddler can be given the reins of their activity.
Apply the glue in sections to the mask.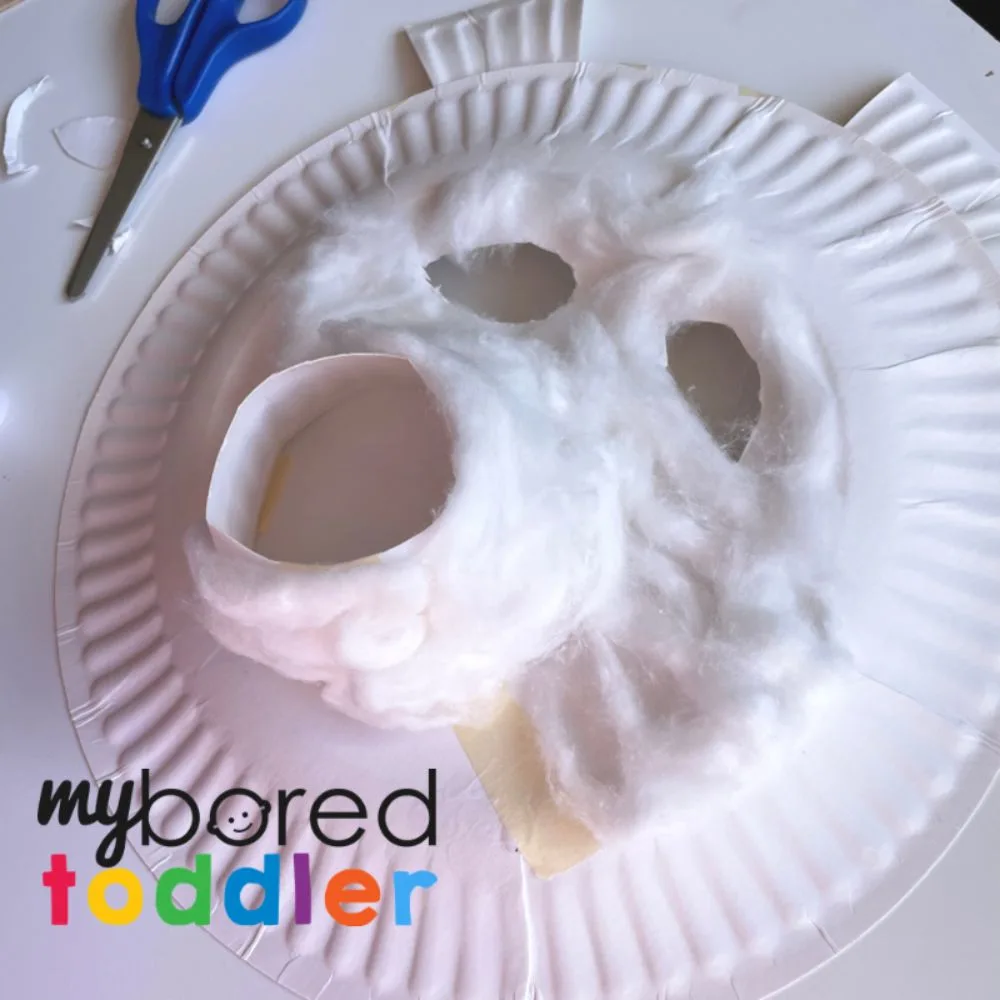 Gently pry apart a cotton ball and gently press the cotton into the glue.
Repeat until the polar bear mask including the sides of the muzzle and ears is covered in cotton wool.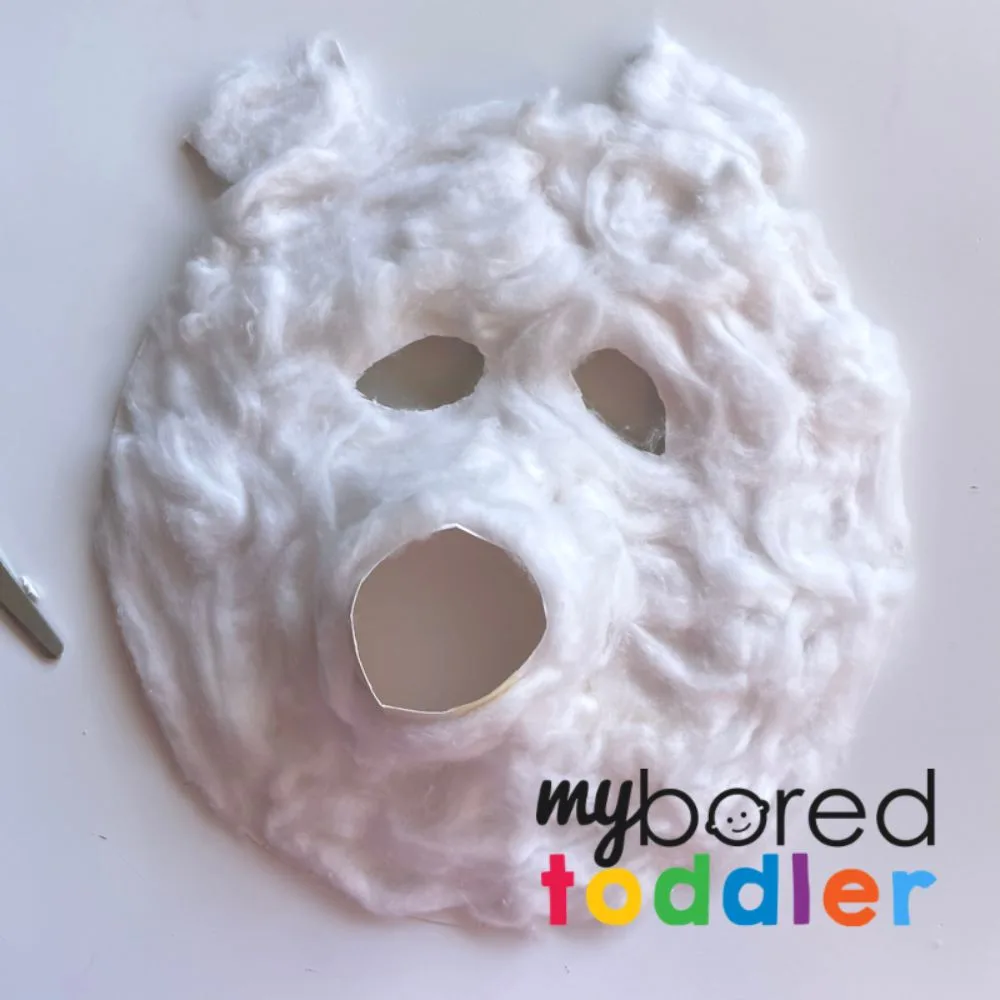 Cut out a circle from the black paper just a touch large than the void on the top of the polar bear's muzzle.
Apply glue to the rim of the circle before gently pressing it onto the top of the muzzle to create the polar bear's nose.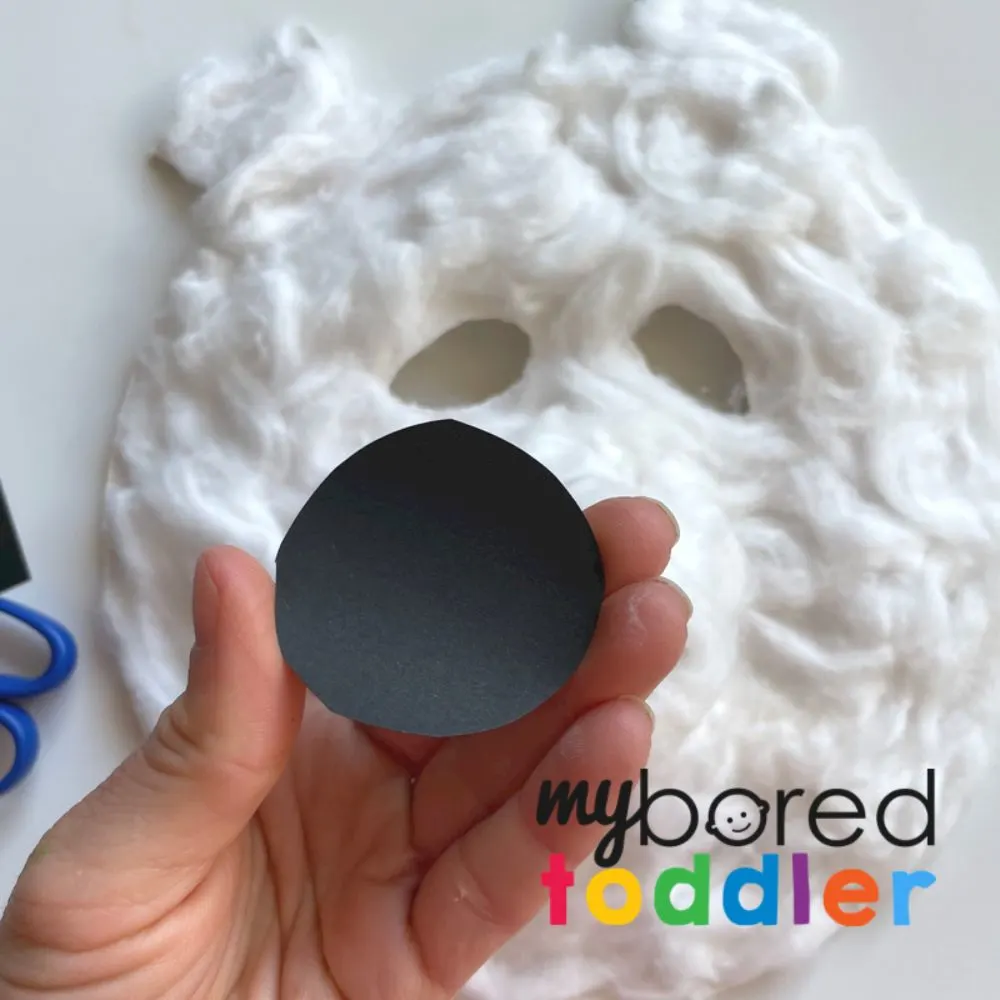 Tape the large pop stick in place and your toddler is ready to play!
Paper plates offer a great foundation for many craft activities. This paper plate cotton ball polar bear mask is a simple activity to support sensory exploration, fine motor skill development, and fun role play!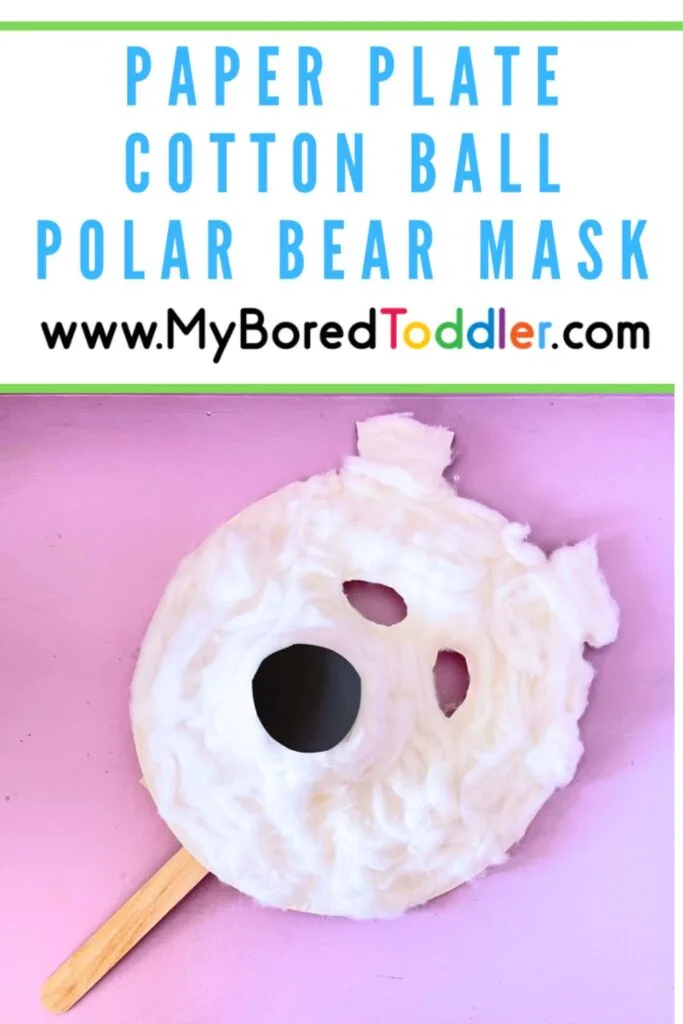 For more fun toddler activity ideas, why not join our Facebook Group or follow us on Instagram – follow @myboredtoddler and use #myboredtoddler.
Follow us for more toddler activity ideas
SOME MORE FUN TODDLER ACTIVITY IDEAS YOU MIGHT ENJOY ARE: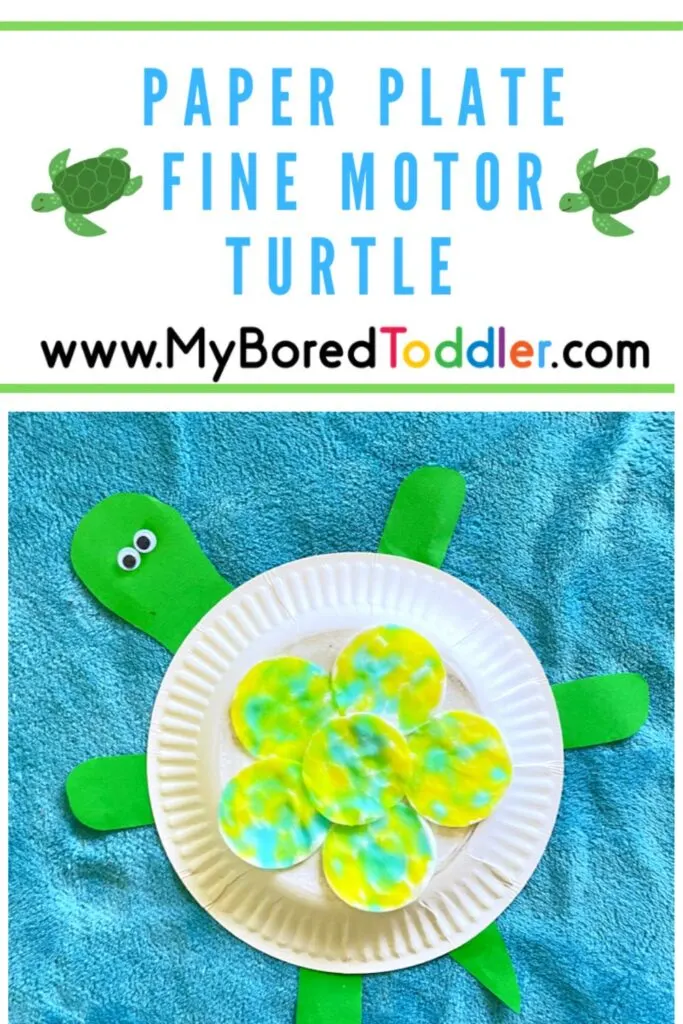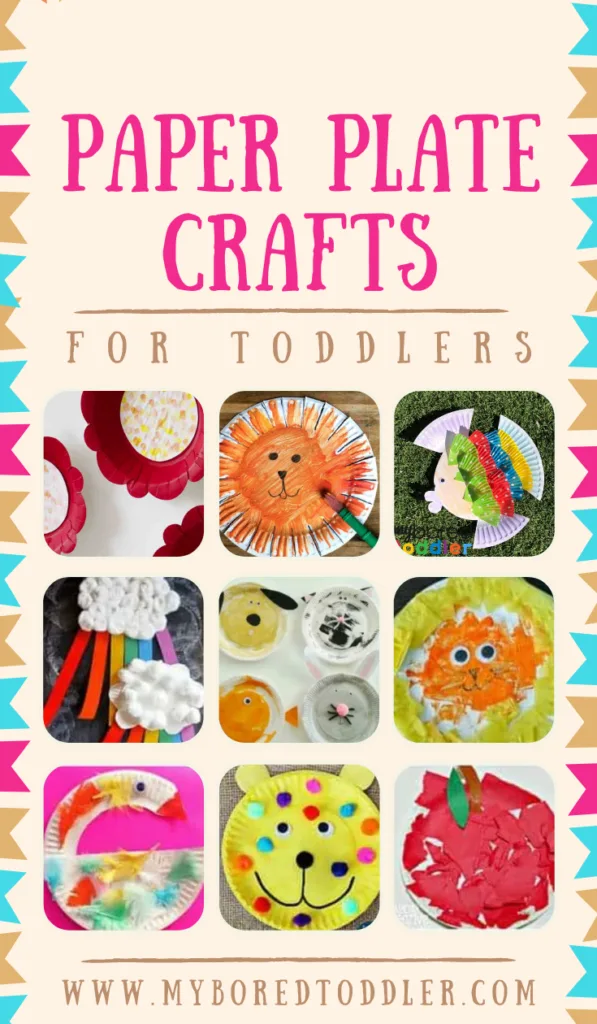 About the Author
Dani is a busy stay-at-home Mum of 3 and an early childhood teacher in training who is passionate about play-based learning throughout early childhood. For educational play ideas that you can do at home and parenting tips visit Play Inspired Mum Check her out on Instagram andFacebook