This handprint lady bird craft is a great Spring toddler craft idea.
Celebrate spring with a friendly garden helper handprint lady bird. Your toddler will love creating this personalized keepsake featuring their very own handprints and fingerprints.
Handprint lady birds only take a few steps to create and look amazing!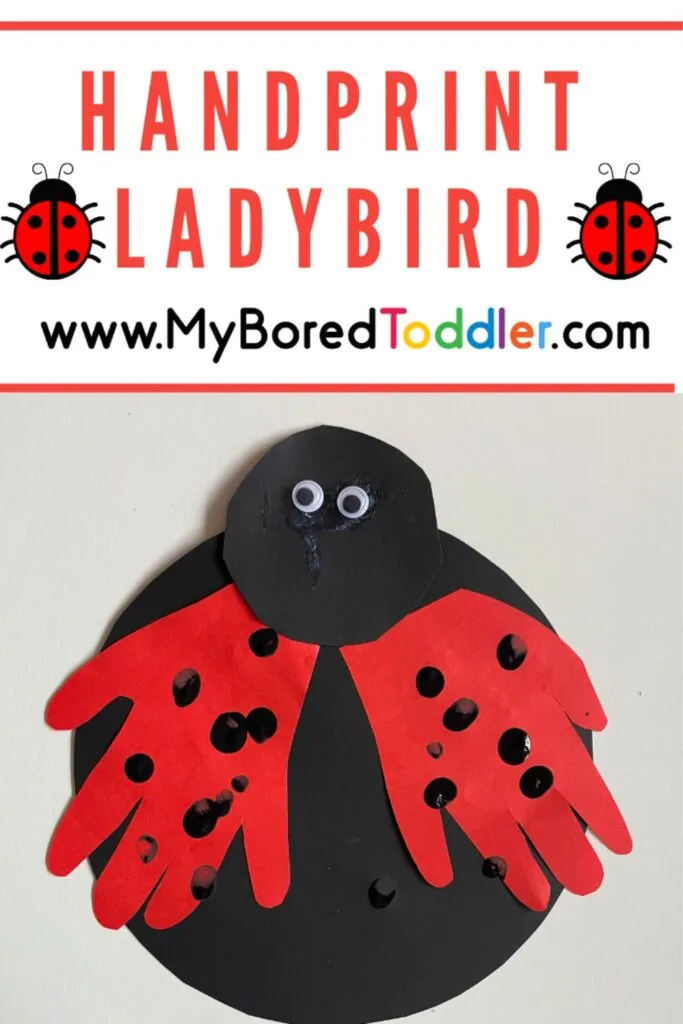 Handprint Lady Bird Craft
Before we get started on this easy toddler craft, we have to match it up with one of our favorite books - The Ten Little Ladybugs - available HERE on Amazon.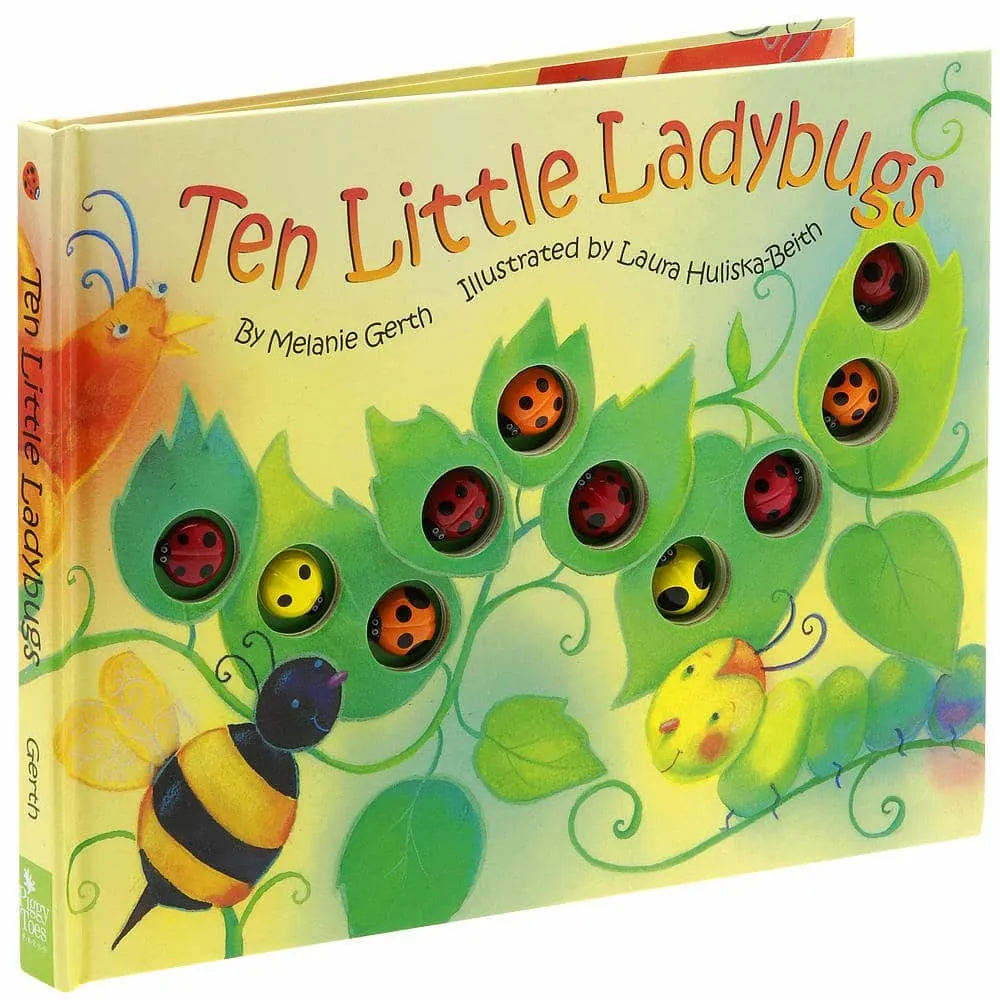 Did you know that the collective noun for a group of ladybirds is called loveliness?
Not only are ladybirds really cute, but they are also very helpful in the garden.
Our handprint ladybird can be used to create awareness of the important role ladybirds have in the environment.
That is while developing some life skills and creating a unique masterpiece.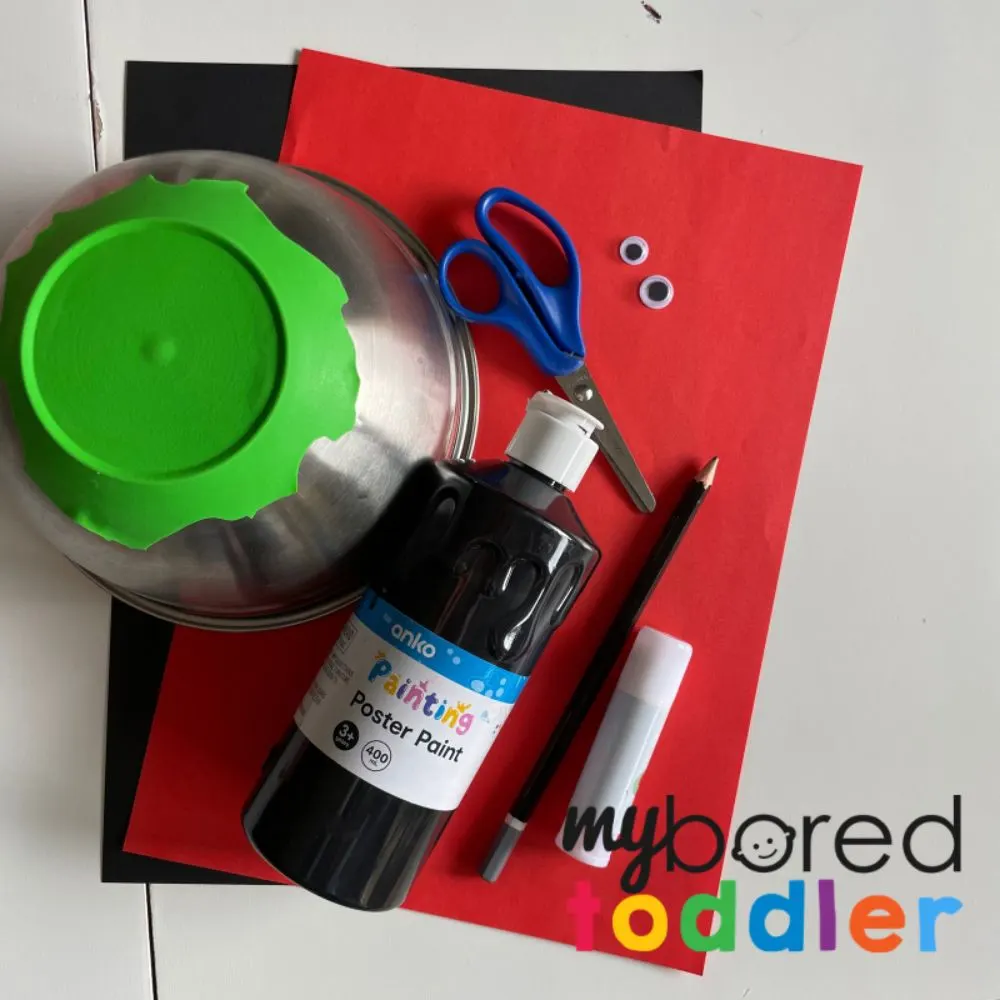 What you need to create a handprint lady bird craft:
While red ladybirds are common, they come in other colours too. This includes orange, yellow, grey, white, pink, and black.
If you are short of red paper for your ladybird, you could supplement with either of these colours and still be close to recreating a genuine coloured ladybird.
How to create a handprint lady bird:
The first step to creating your handprint ladybird is to create your beetle head and body pieces.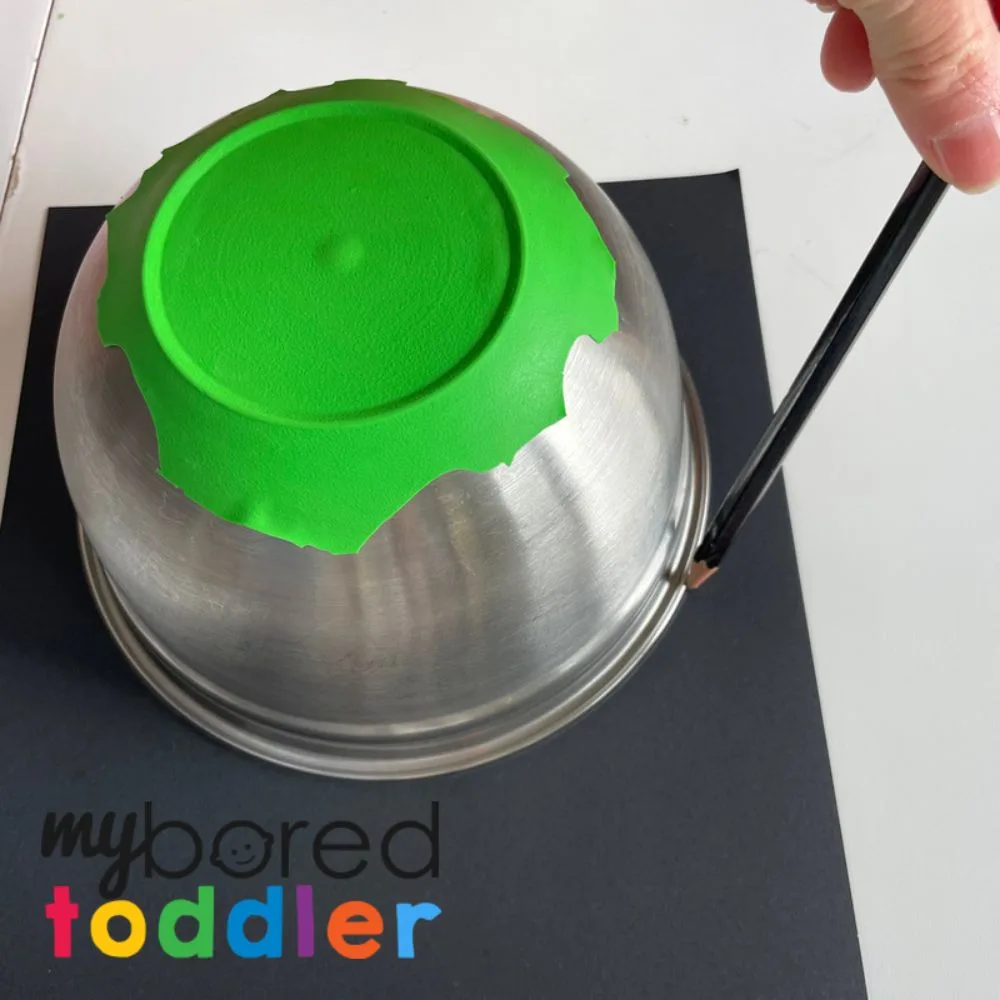 Use the broader end of the bowl as a stencil on the black paper. Draw around the bowl using your pencil to make a circle on the black paper. Turn the bowl over and make a second circle using the smaller side.
Cut out both circles using your scissors. This is a fun way to introduce scissors to your toddler. Remember, thumbs up and elbows in to create healthy scissor use habits.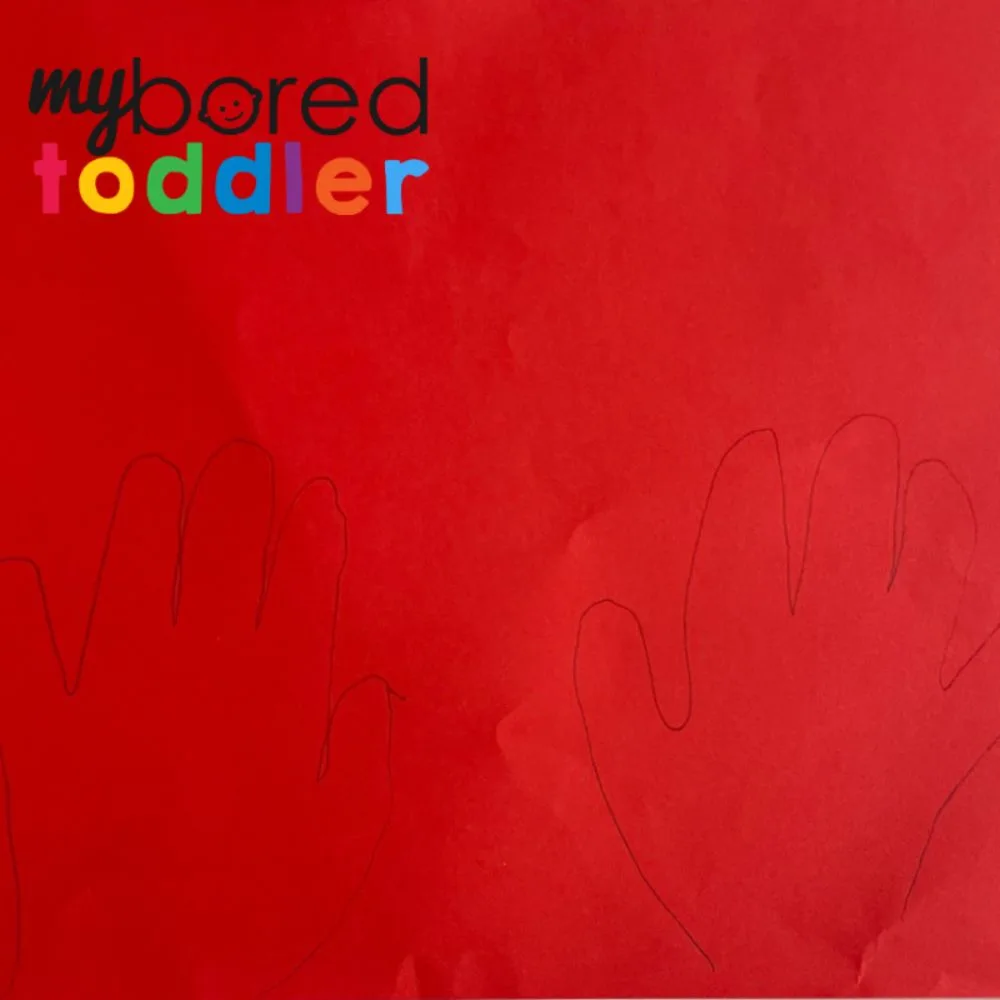 The next step is to create the wings. Trace your toddler's hands on the red paper.
Cut out their hand prints.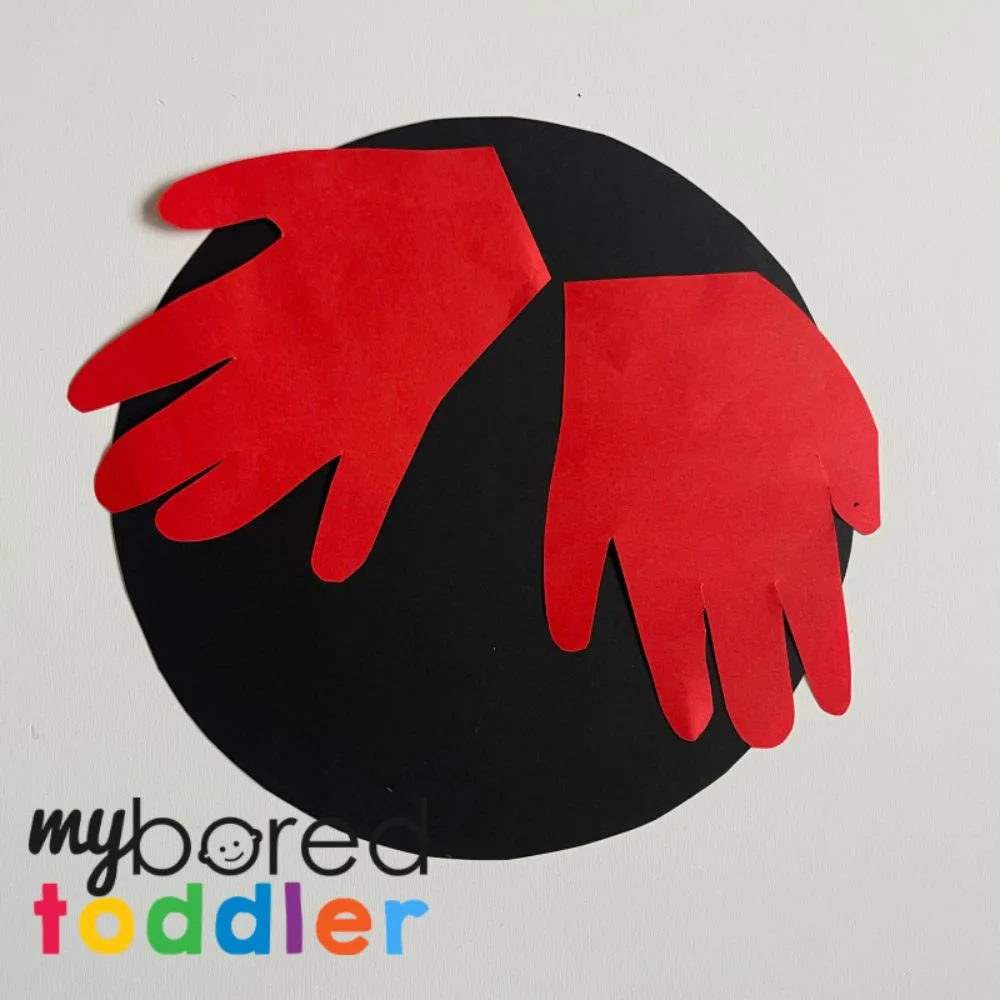 Glue the hand prints to the top of the larger circle.
Glue the smaller circle on the top of the handprints to neaten the 'wrist area.'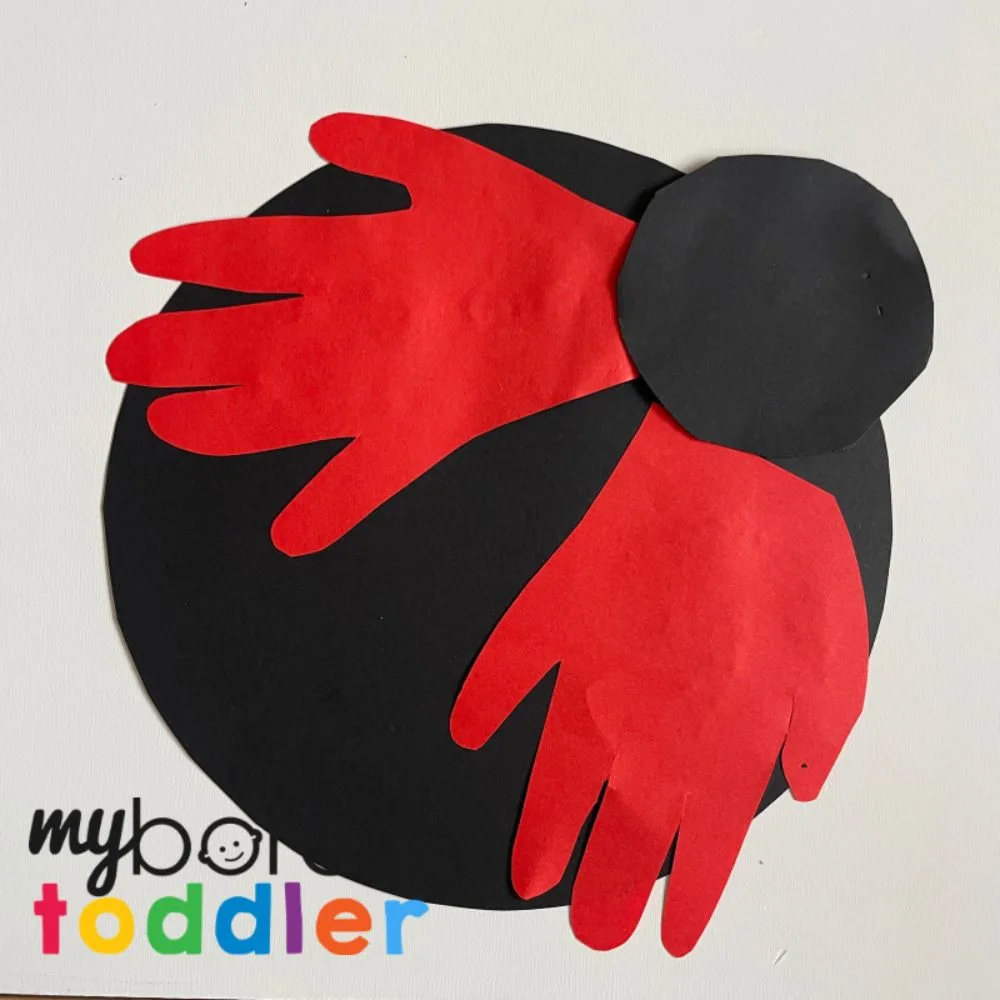 Now the real fun begins! Finger painting!
Add a squirt of black paint into the bowl.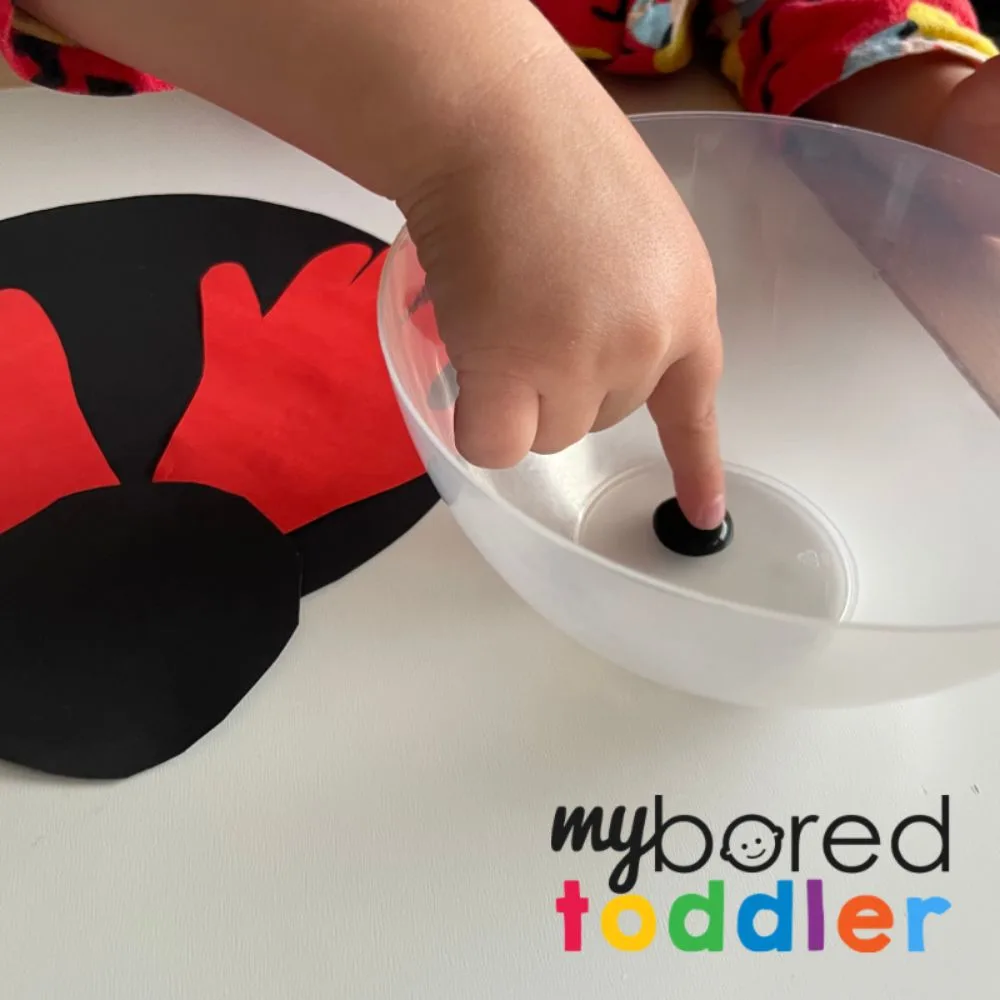 Using one finger, your toddler will dip their fingertip into the paint and gently press it onto the wings to give their ladybird their signature spotty look.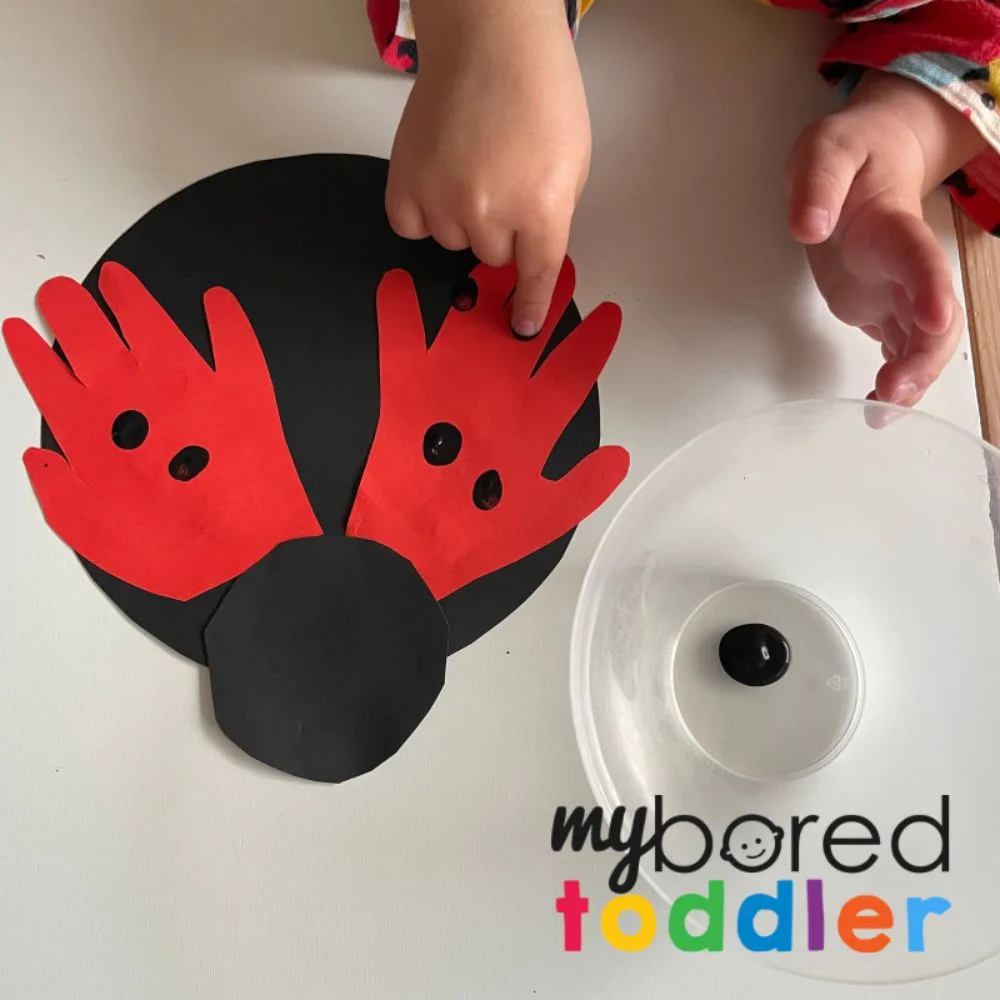 Repeat until your ladybird's wings are covered in spots.
This is a great time to experiment with different amounts of pressure and how many spots can be made before needing to re-dip, counting, and add to your child's vocabulary by describing the texture, smells, and sound of the paint as it travels from the bottle, to bowl, to finger to paper.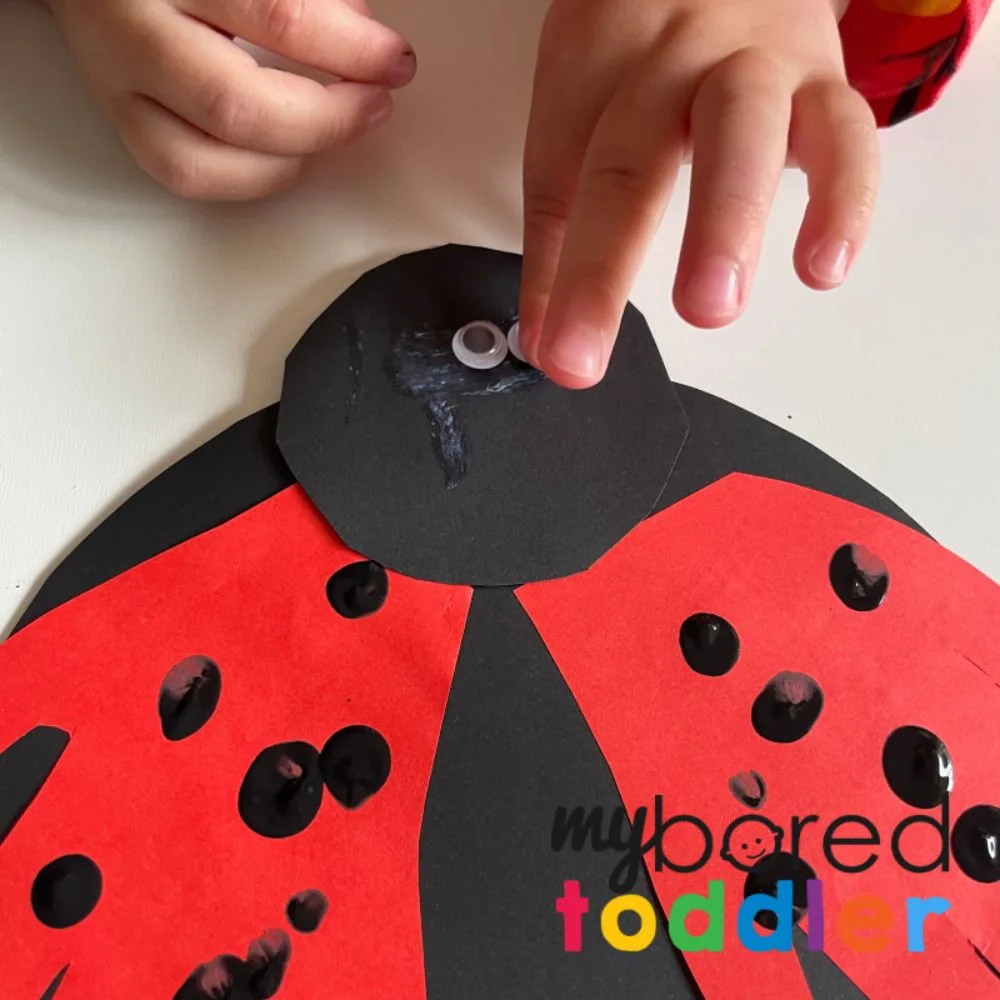 This ladybird papercraft activity is really very simple to recreate and looks amazing! Your handprint ladybirds will make a great keepsake. Why not make your own loveliness and have everyone in the family make one?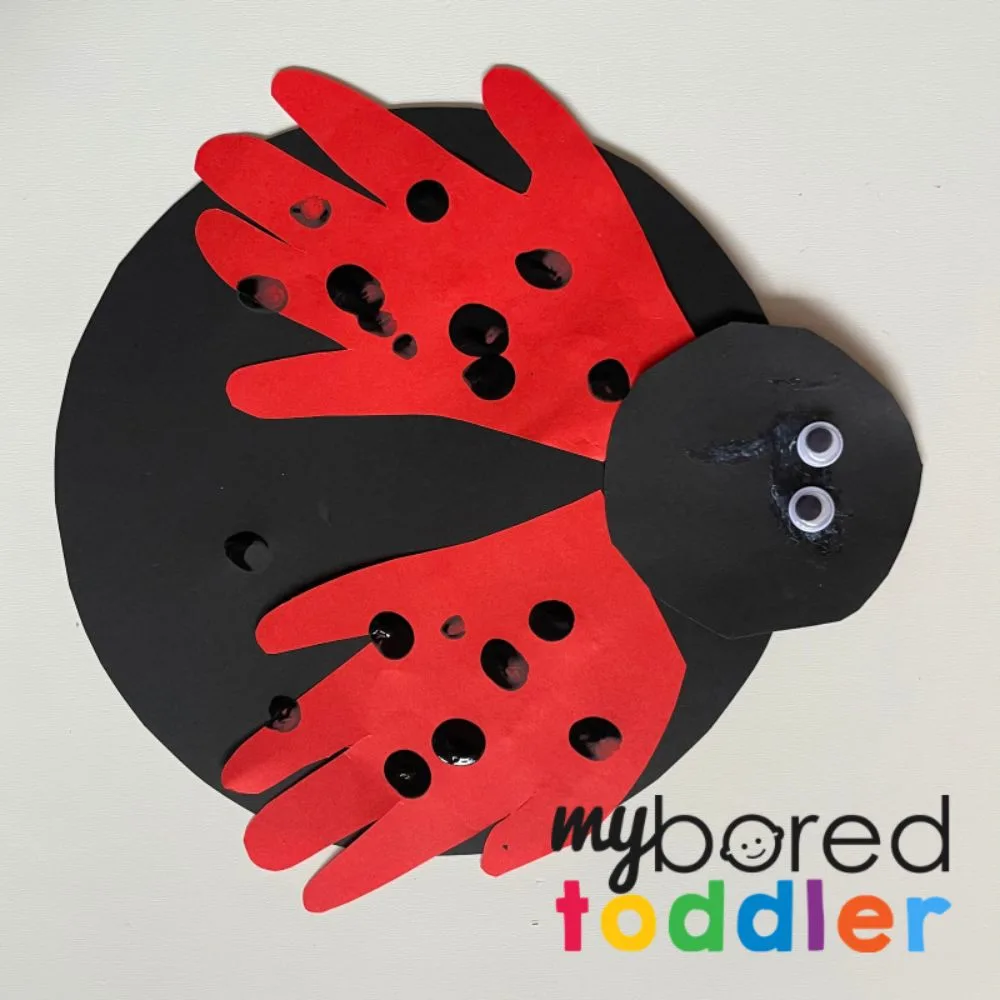 For more fun toddler activity ideas, why not join our Facebook Group or follow us on Instagram – follow @myboredtoddler and use #myboredtoddler.
Follow us for more toddler activity ideas
SOME MORE FUN TODDLER ACTIVITY IDEAS YOU MIGHT ENJOY ARE: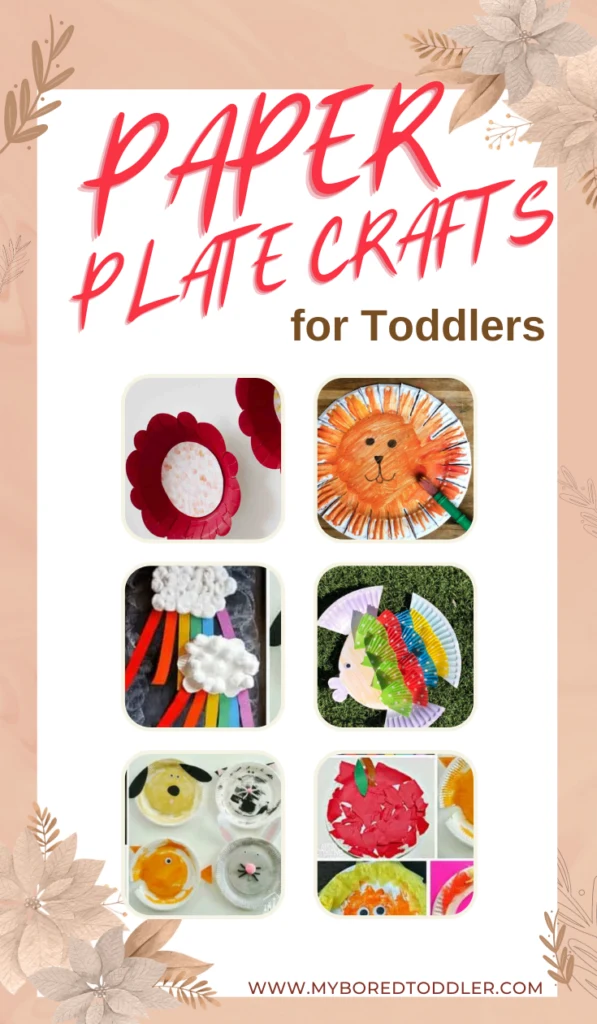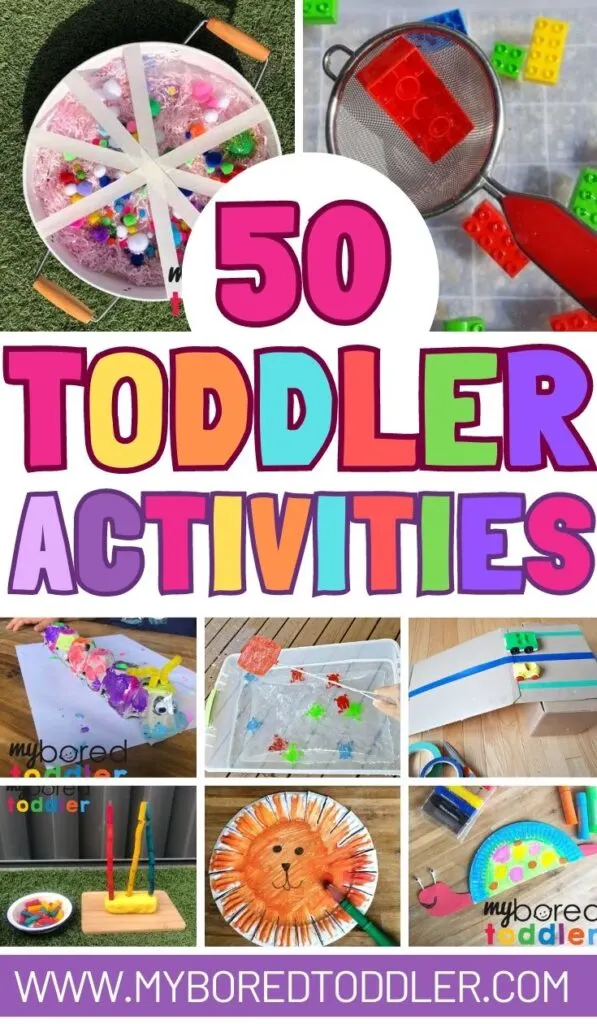 About the Author
Dani is a busy stay-at-home Mum of 3 and an early childhood teacher in training who is passionate about play-based learning throughout early childhood. For educational play ideas that you can do at home and parenting tips visit Play Inspired Mum Check her out on Instagram andFacebook