Today's Christmas craft activity is a giant Christmas tree collage! This is always a really fun toddler activity and it's a great way to use up left over craft supplies.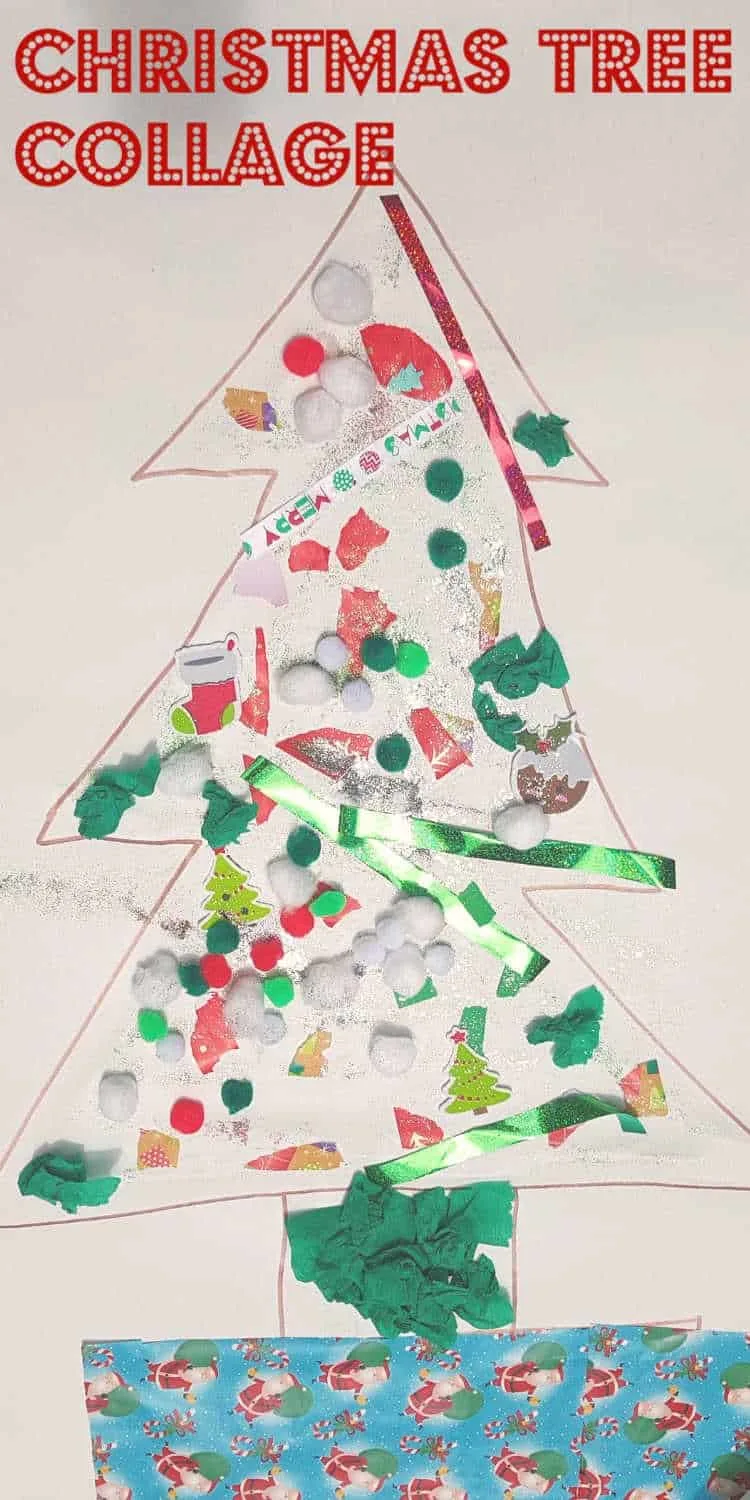 Giant Christmas Tree Collage for Toddlers
This is always such a fun toddler Christmas craft! Everyone's tree will look different and that's just the way it's supposed to be. I know that your toddlers will have heaps of fun making their giant Christmas tree collage.
This is part of our Christmas Craft Challenge (sign up here) and if you missed yesterday's activity, we made easy Painted snowflakes.
As always make sure you share pics with us in our Facebook group or over on Instagram - use #MyBoredToddler
With every craft, I like to start the activity with a book and for this one we read The Little Blue Digger and the Christmas Tree which is available HERE on Amazon.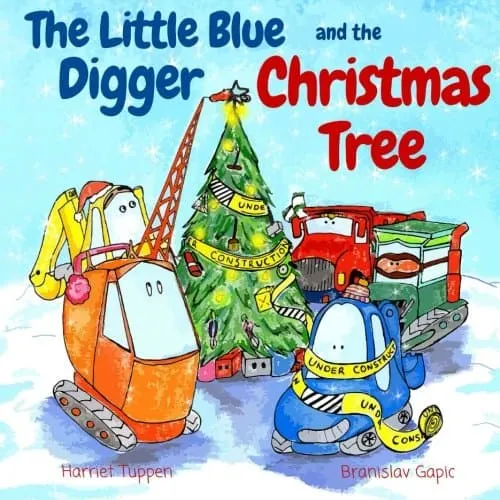 What you need for the Christmas tree collage
There are no set rules with this craft - use whatever items you have in your craft box.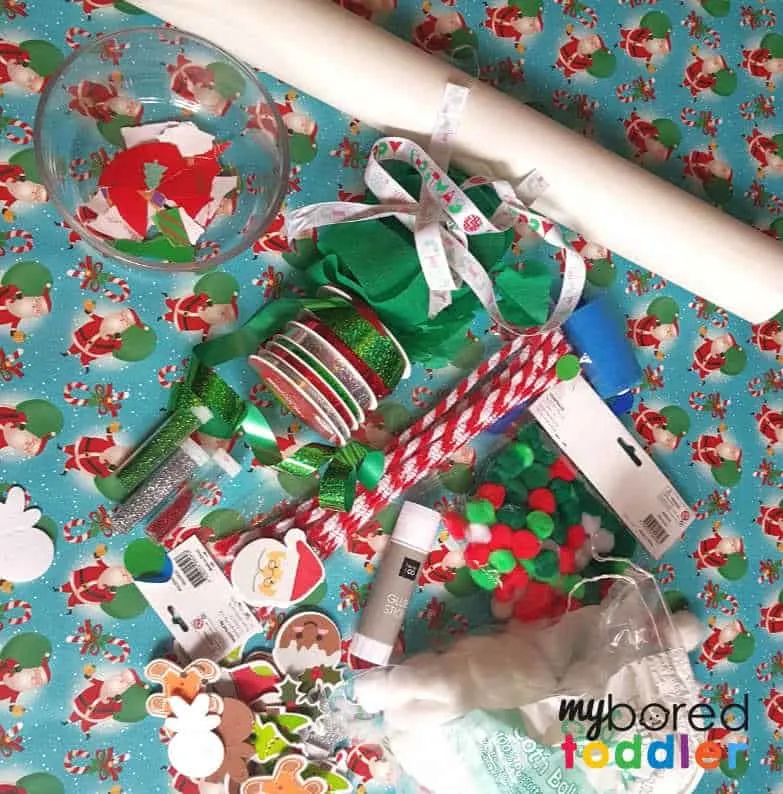 I like to set up my craft items on a tray but you can have them out however you like.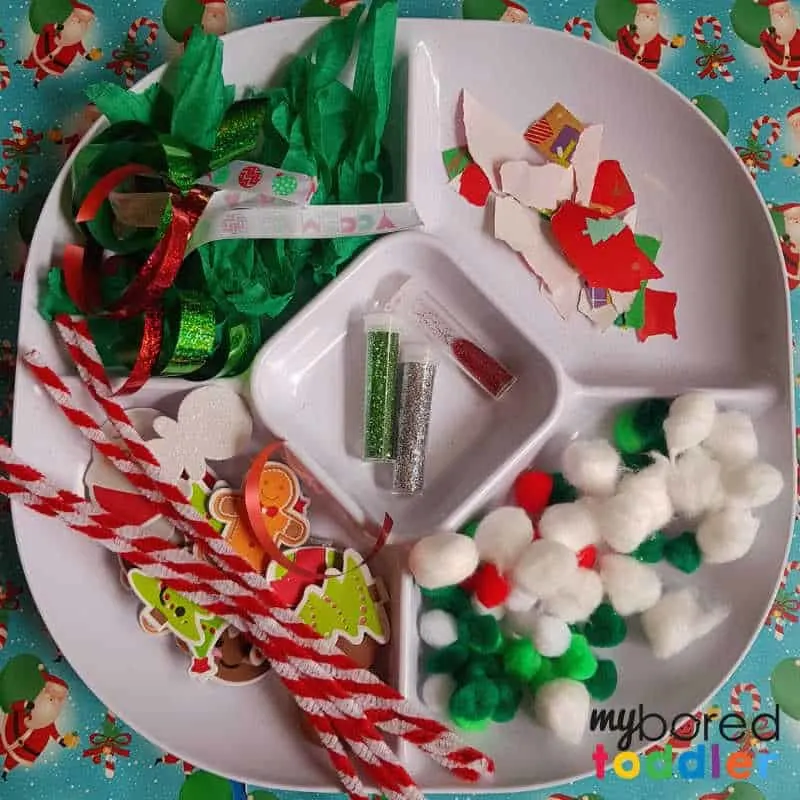 How to make your giant Christmas tree collage craft
Draw a large Christmas tree. Don't worry about making it perfect - mine certainly isn't!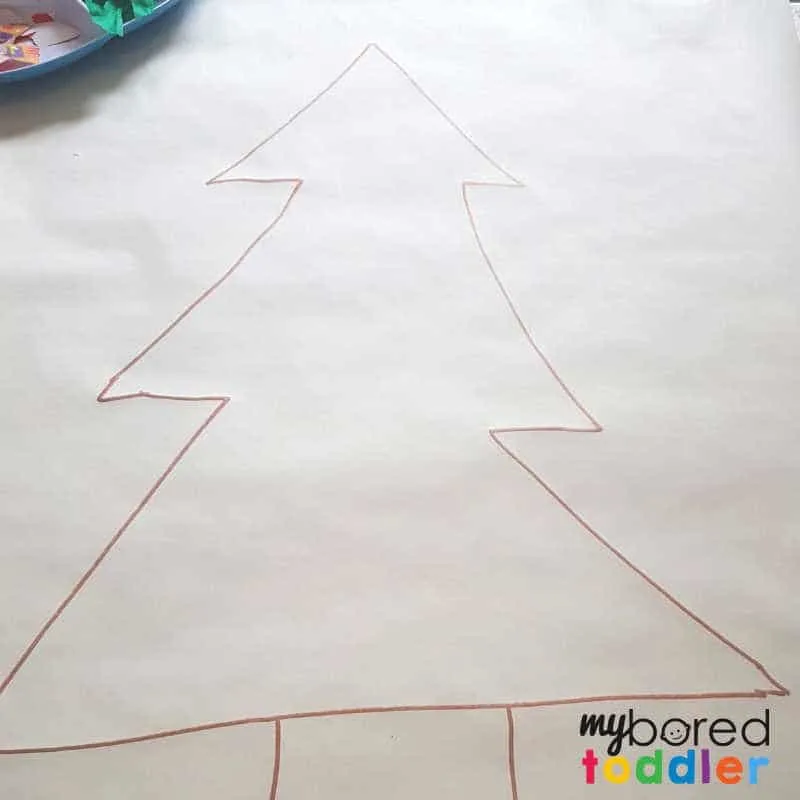 2. Start sticking your items on. For younger children, it's often easier if you put the glue onto the tree and let them do the sticking.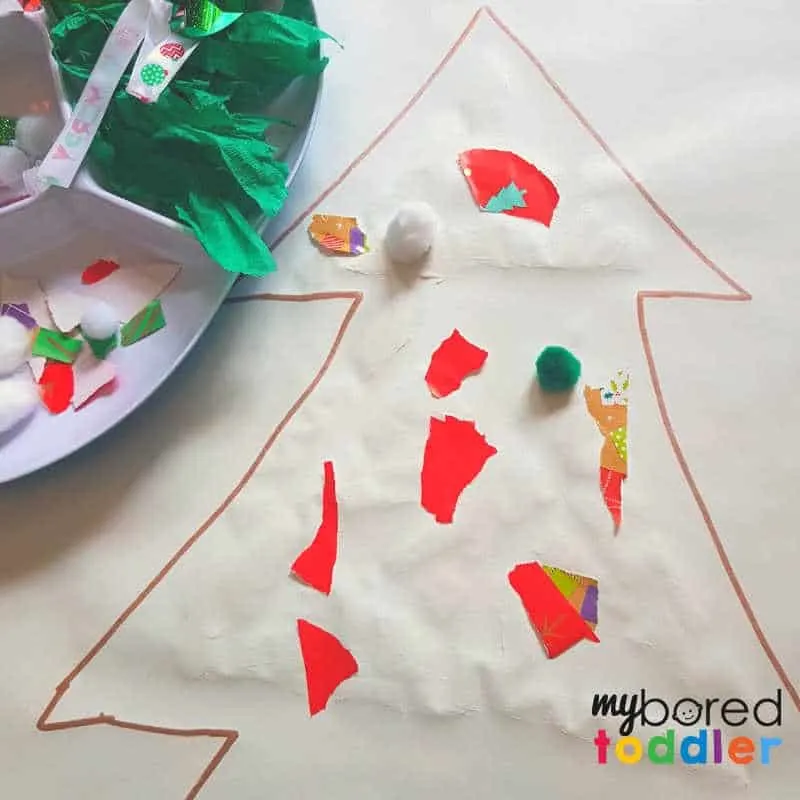 3. Keep sticking until the tree is covered. Don't forget to add the glitter!
The giant Christmas tree craft is always a fun toddler Christmas activity and I hope your child loves it as much as mine did.
For more fun toddler ideas why not join our Facebook group or follow us on Instagram – use #myboredtoddler to share your pics so we can see!
More Christmas toddler activity ideas you might enjoy are:
Giant Christmas Tree Playdough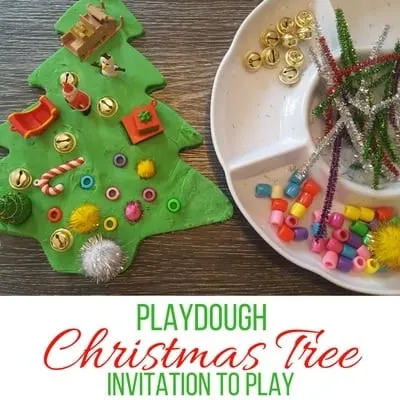 Gifts for 2 year olds