Winter is a fun season for snow games and activities. When it's too cold to play outside, extend the snow theme inside with this fun and easy snowflake craft - an easy toddler craft idea.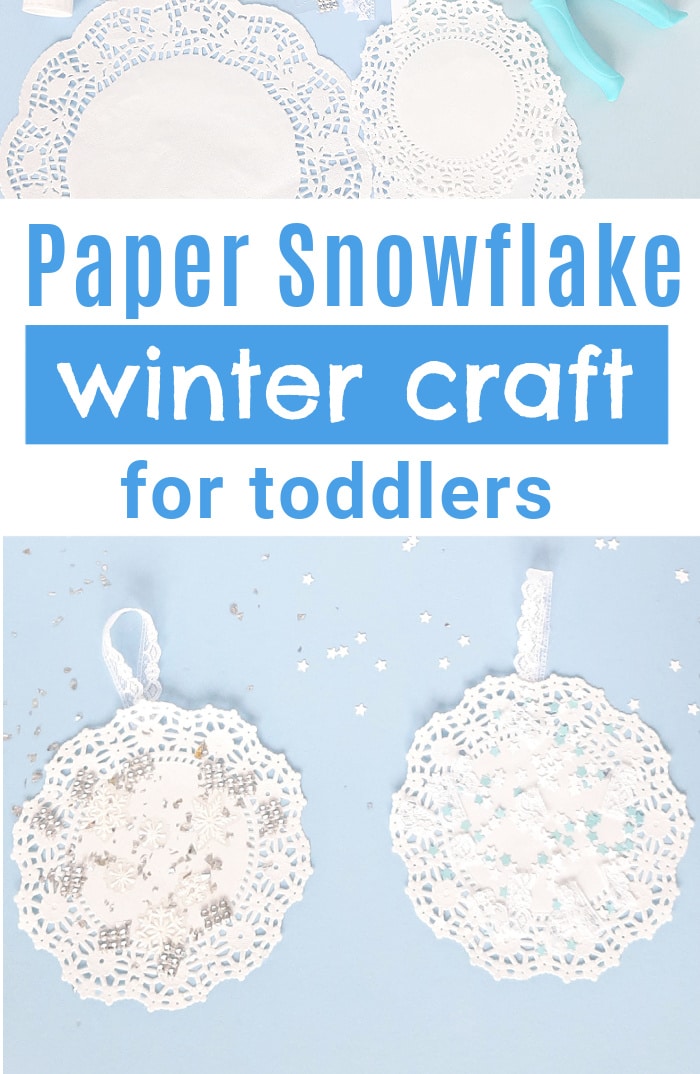 .
Easy Paper Snowflake Craft for Toddlers
The excitement of the first snowfall never gets old! Kids often insist on playing outside regardless of the temperature or the amount of snow on the ground.
Snow crafts can be (almost) just as much fun as playing in the snow. Here's a simple craft using paper doilies that will inspire creativity and engage fine motor skills.
We love to pair our activities with a great book and for this activity you can't go wrong with Ten Sparkly Snowflakes (available HERE on Amazon)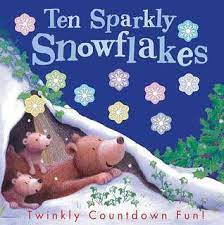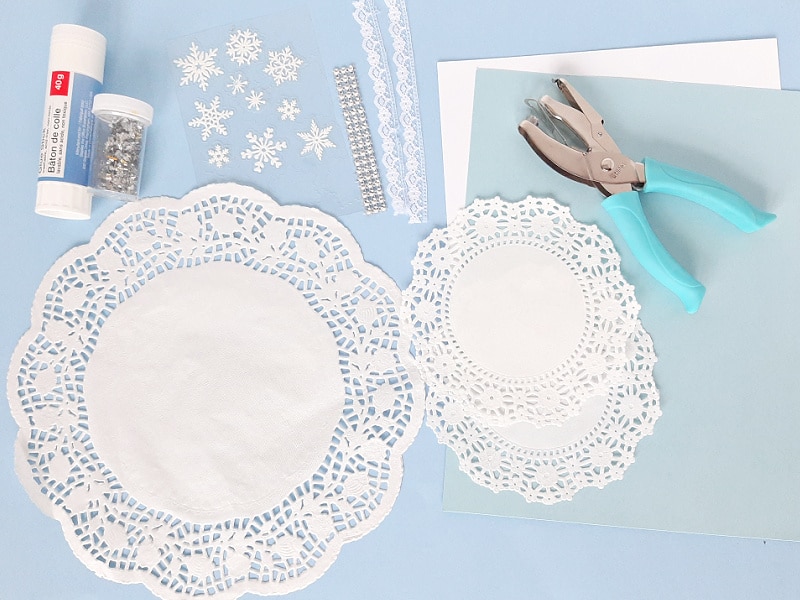 Supplies
Use whichever size doily you prefer, or have on hand. You can also use plain paper cut into a snowflake shape for this craft, or even a white paper plate.
Cut white and silver accessories into small pieces that can be glued to the doily. Your toddler can have fun choosing the decorations and placing them on a doily.
Use the hole punch to make a small pile of confetti with the construction paper. Use colors your toddler chooses to decorate the snowflake.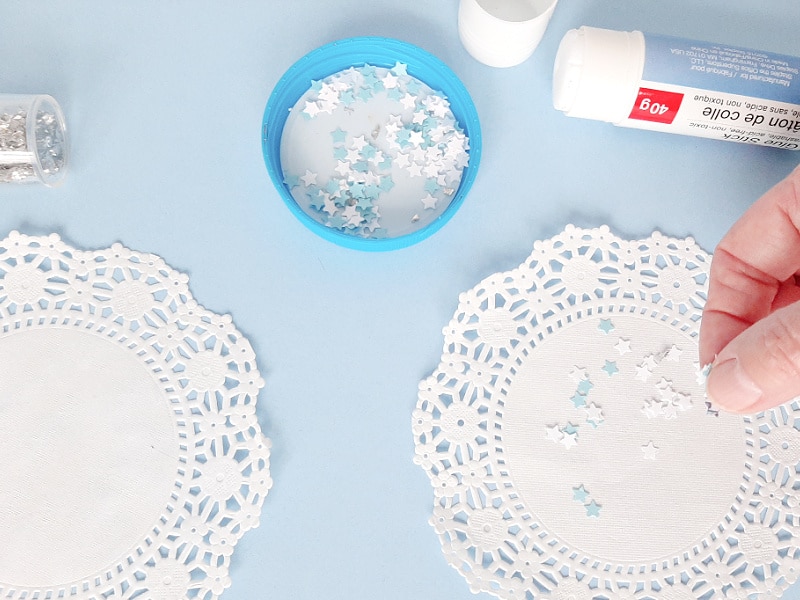 Spread glue over the doily with a glue stick.
Pinch some confetti between two fingers and sprinkle over the glue. This is great fine motor work!
Lift the doily and give it a little shake to remove the loose confetti.
White school glue may be required for thicker materials such as lace or other trim. If you like to use glitter, biodegradable glitter is now recommended as an eco-friendly option.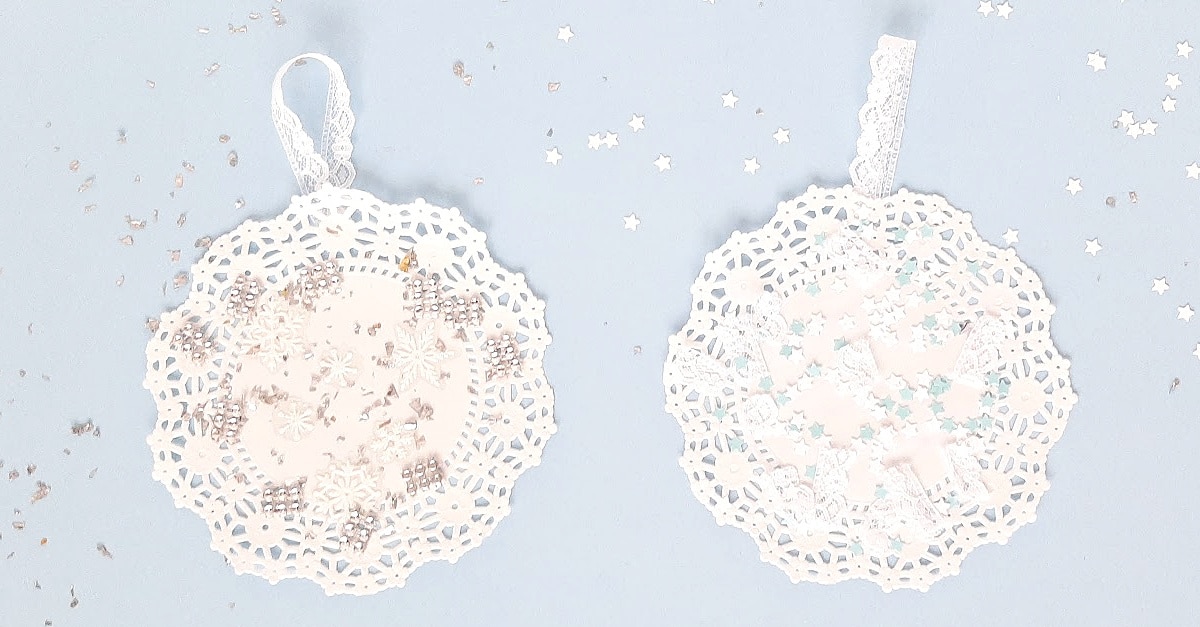 Kids can be creative in decorating with the accessories they choose. Have a few different colors and textures to provide sensory experiences for kids along with supporting creativity.
Make a hanger with a piece of ribbon or lace.
Decorate your home, daycare, or preschool with the pretty snowflakes.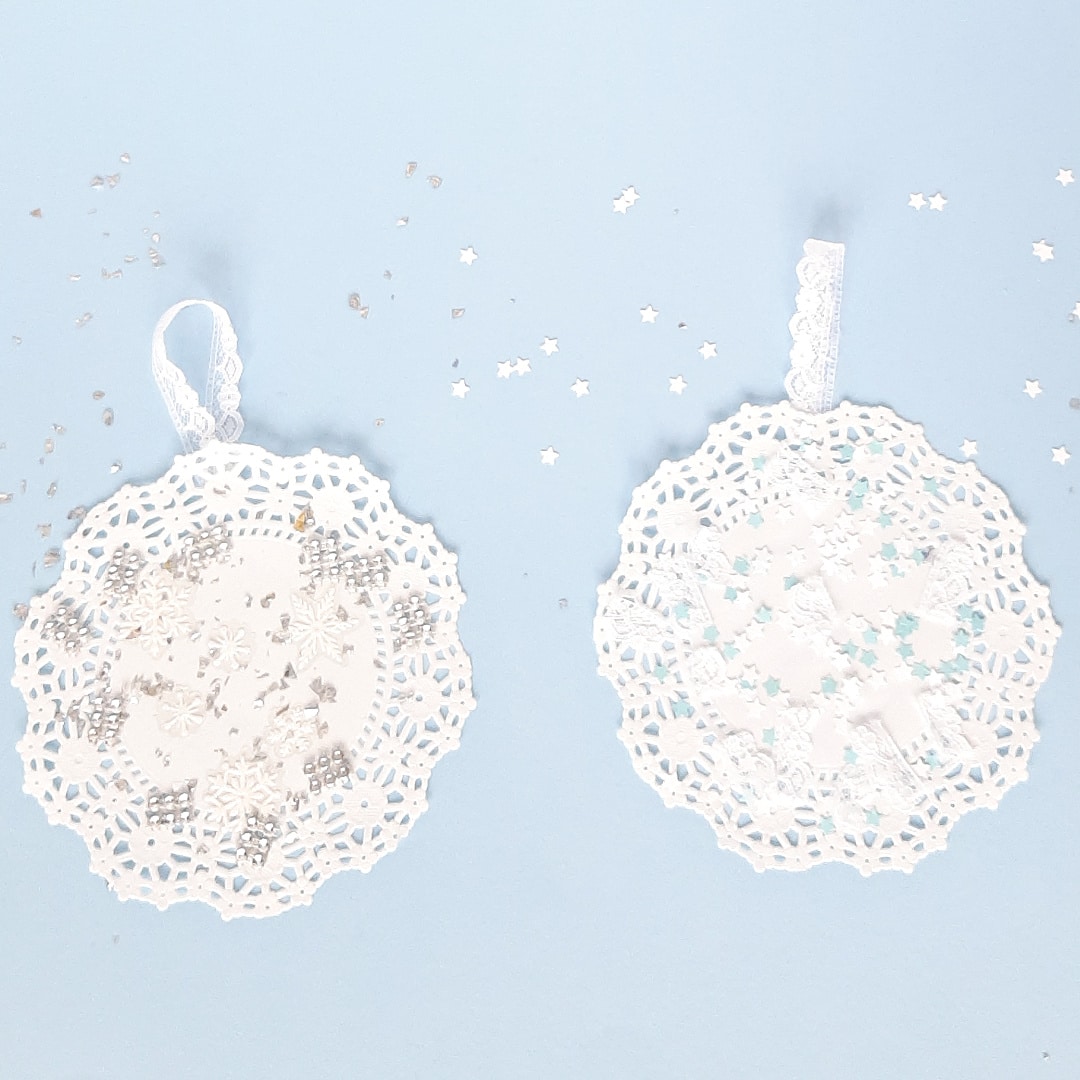 Set out the materials and guide the play without too much direction. Kids will get creative as they engage with the materials and come up with their own designs.
This is an easy activity to provide, with options for using available materials. It's a great activity for one child or several children at a time.
This could become a favorite go-to winter project for you and your toddler!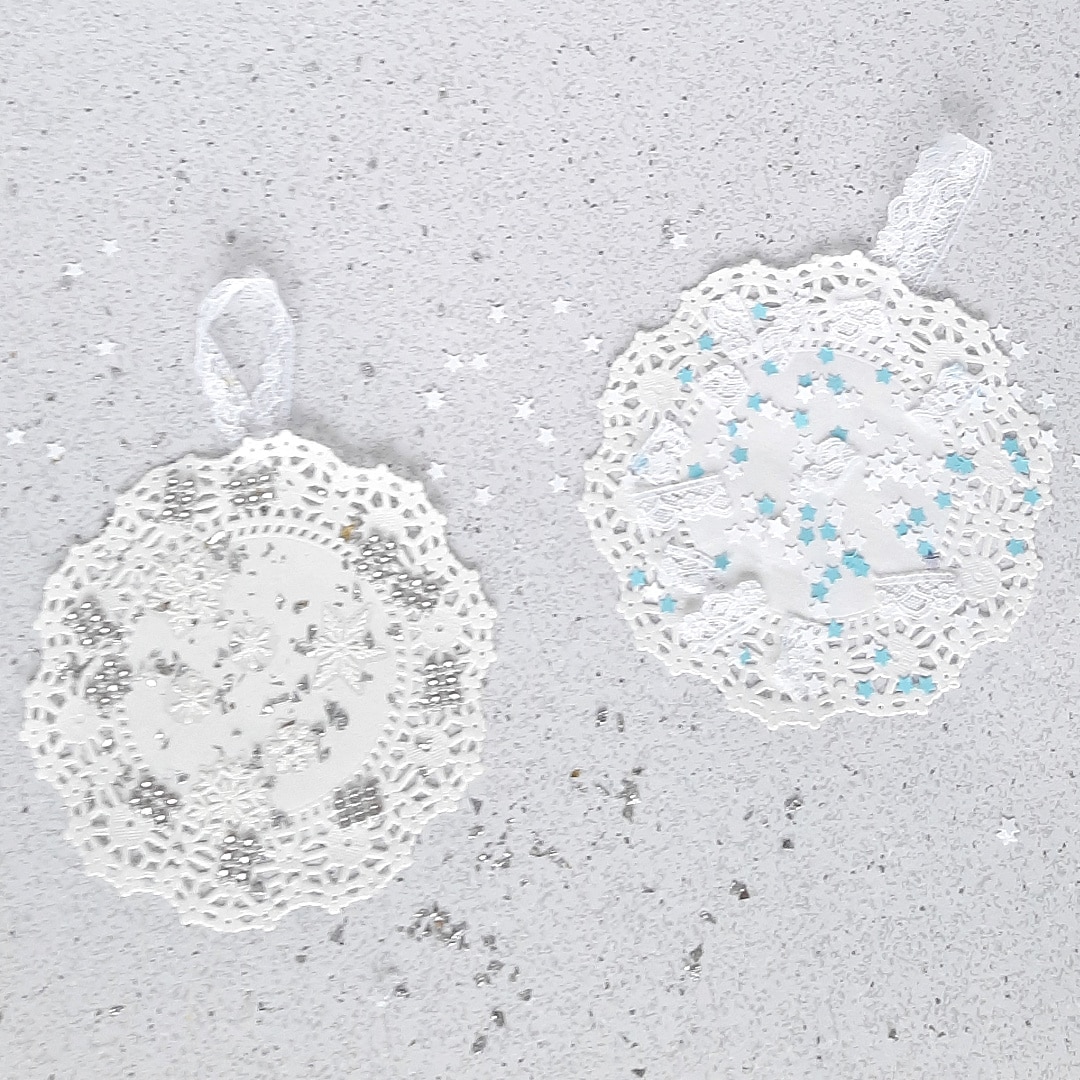 For more fun toddler activity ideas why not join our Facebook Group or follow us on Instagram – follow @myboredtoddler and use #myboredtoddler.
Pin For Later!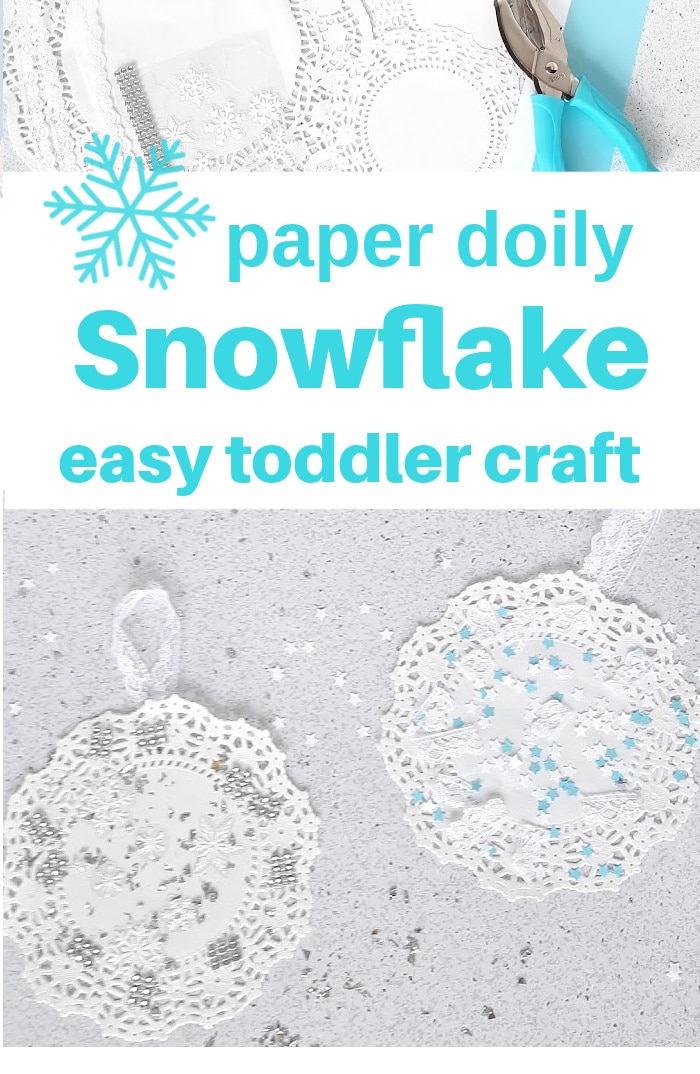 SOME MORE FUN TODDLER ACTIVITY IDEAS YOU MIGHT ENJOY ARE: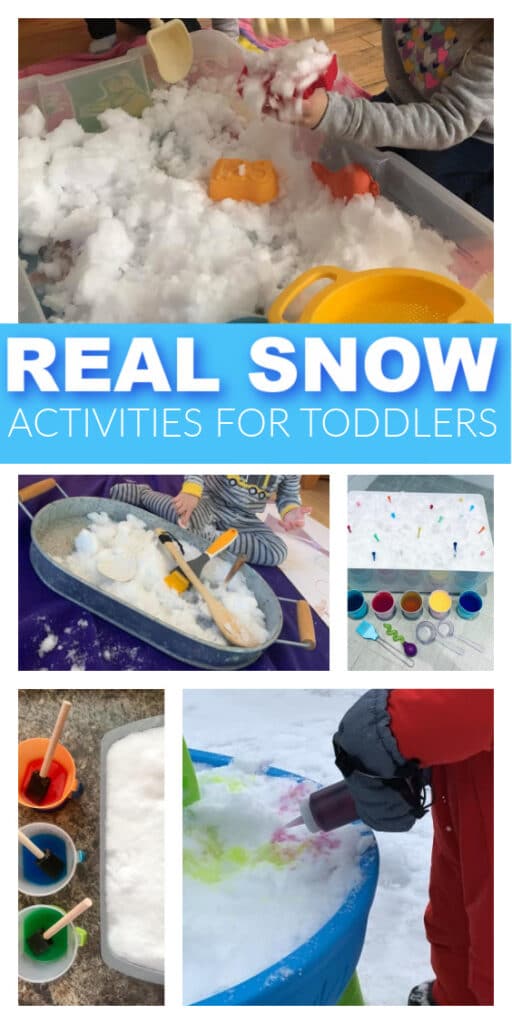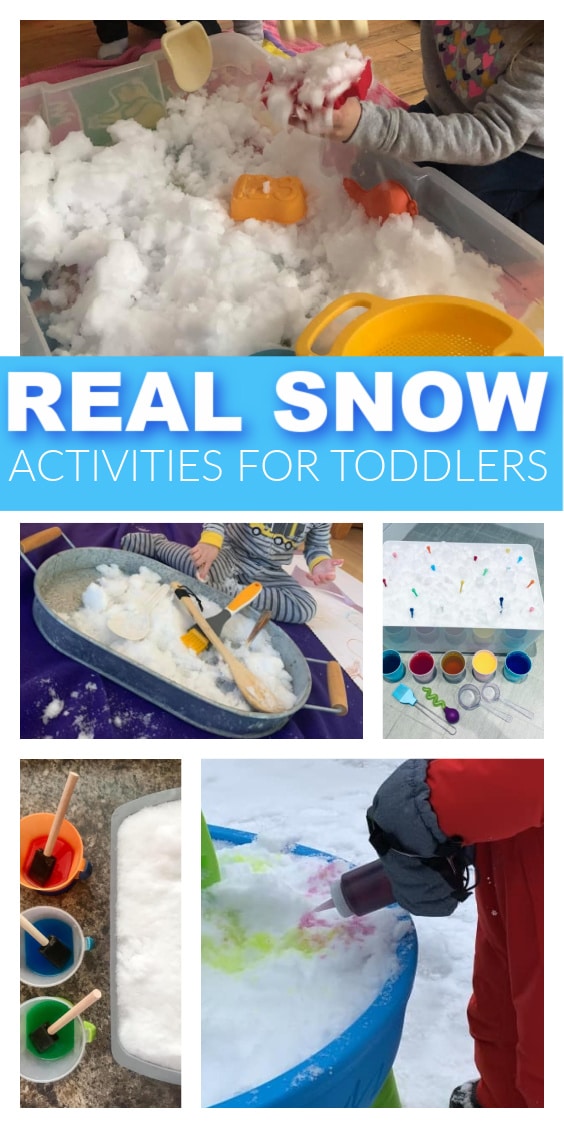 About the Author
Heather is a former preschool teacher and founder of preschooltoolkit.com, a website providing early learning resources for teachers and parents. She focuses on creating fun crafts and activities that engage developmental skills while promoting hands-on learning through play. Follow her on Facebook, Pinterest, Twitter, Instagram