These DIY foam blocks are perfect for toddler sensory play. Easy enough to make, and a resource that your toddler will be able to play with over and over again.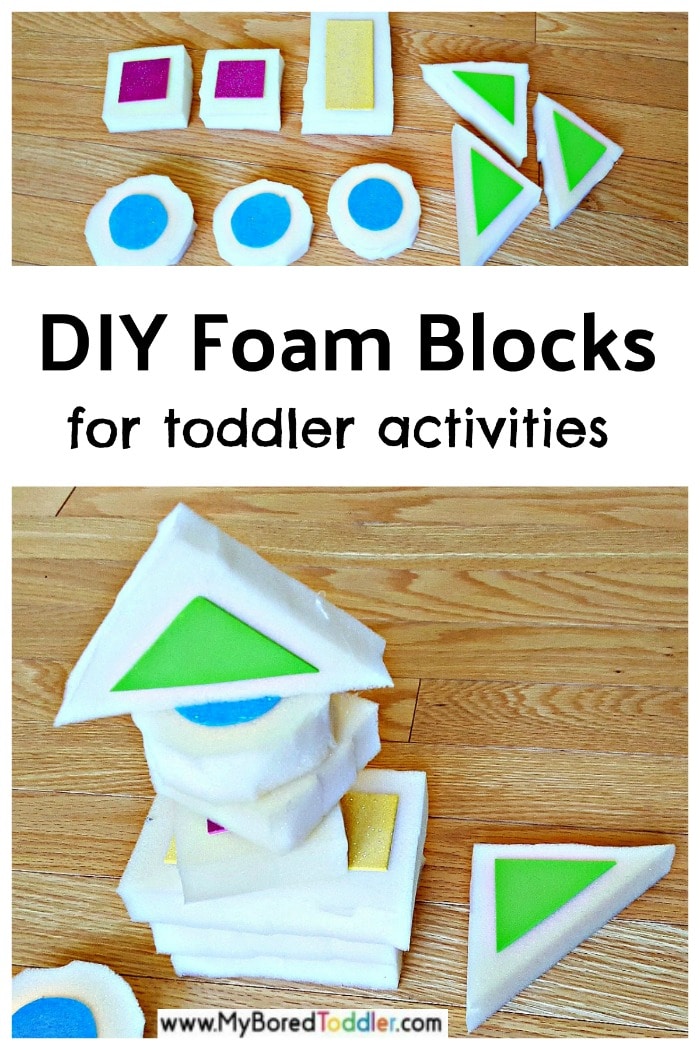 DIY Foam Blocks for Toddlers
A set of foam blocks is easy to make and a fun sensory toy for toddlers. Foam blocks can be used for building, sorting, stacking and so much more. With just a few pieces of 1 inch chair foam you can provide lots of opportunity for learning through play.
If you've seen this post and love the idea of foam blocks, but don't want to make them yourself you can buy similar ones HERE on Amazon.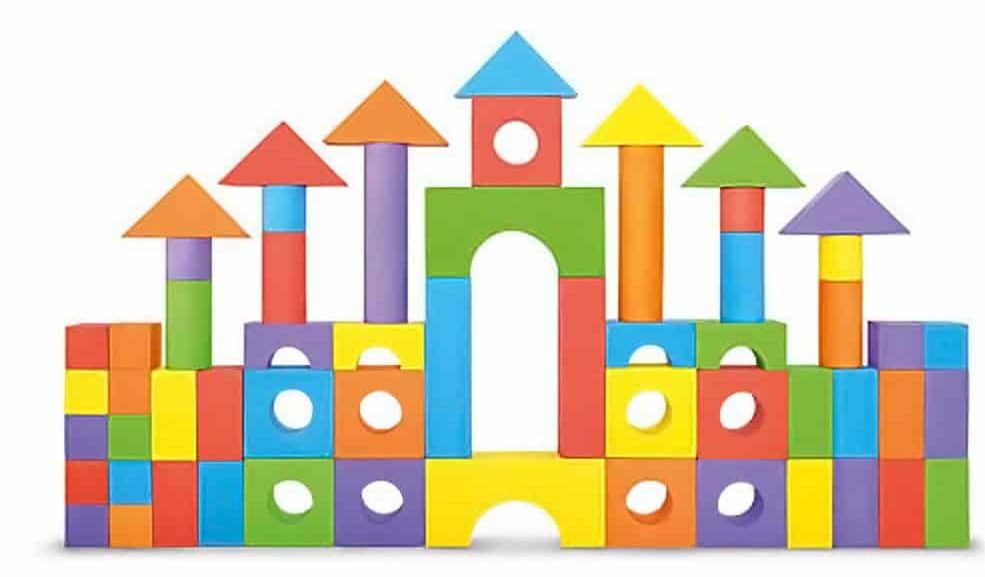 Supplies for DIY foam blocks:
Scissors (good craft ones)
We had some pieces of chair foam left over after making new round cushions for some wooden chairs. The scraps included several triangular-shaped pieces from the corners. This provided the inspiration for a set of foam building blocks!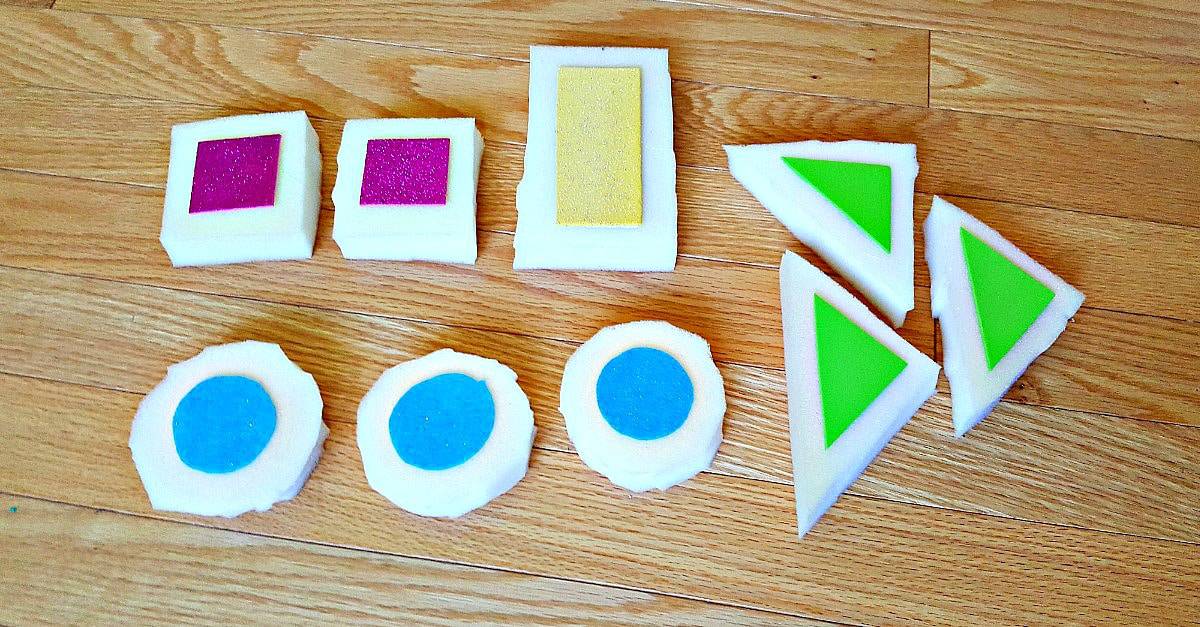 How to make your DIY foam blocks for toddlers:
Outline basic shapes on the foam slab with a marker. Cut out the shapes. A pair of regular-sized scissors is needed to cut through the foam's thickness.
Label the shapes with self-adhesive foam, in different colors and shapes.
If you don't have foam shapes, you can use letters or numbers, or any other self-adhesive stickers.
A glue gun may be needed to apply the stickers if they do not stick securely to the foam on their own.
Instead of applying stickers, you can encourage your toddler to color the blocks with markers, or simply leave them plain!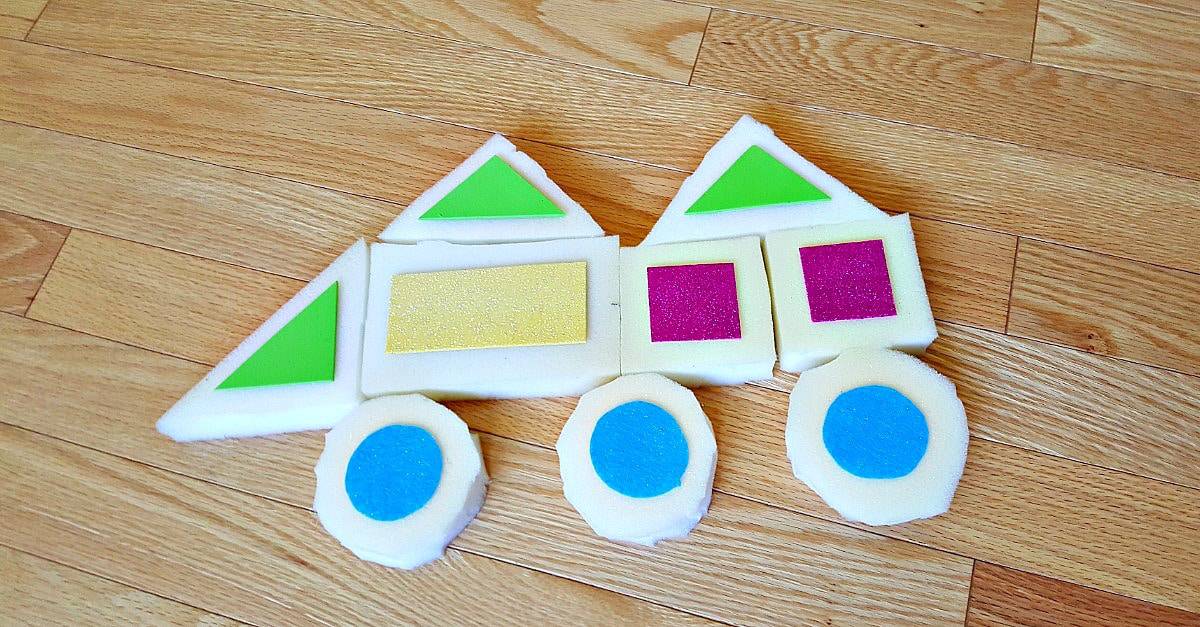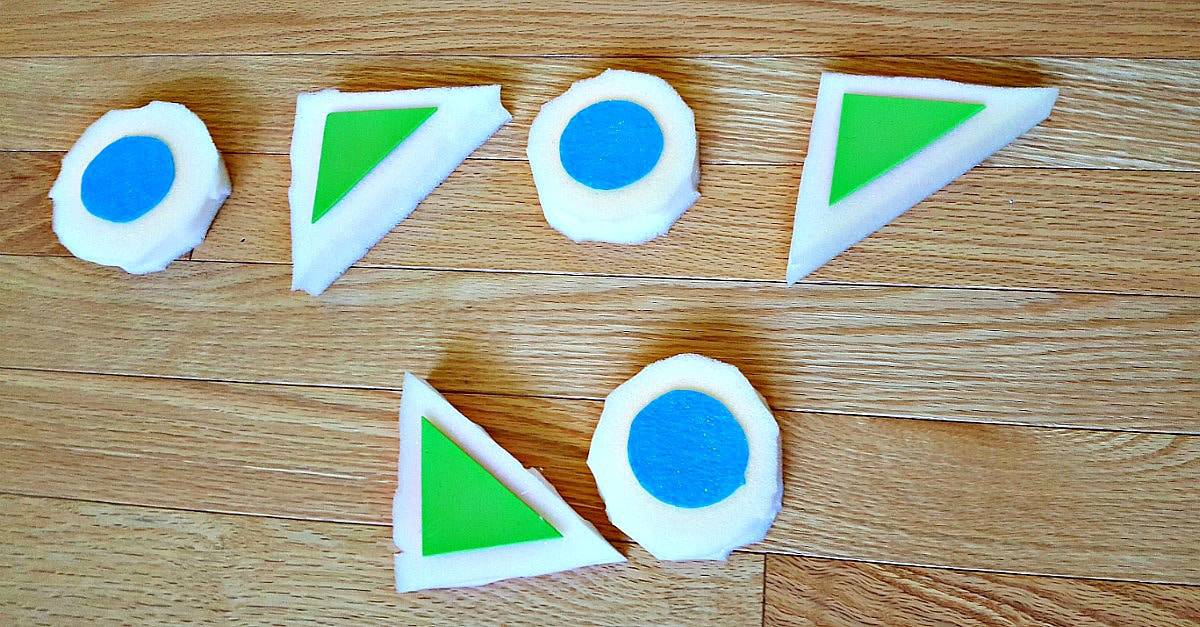 Foam blocks are soft to the touch and very durable, making them ideal for handling by toddlers. They are also stackable, squishable and unbreakable!
Labeling the foam blocks with colors and shapes provides additional play value.
Kids can make designs and patterns, build towers and creatures, engaging math and creative skills as they play.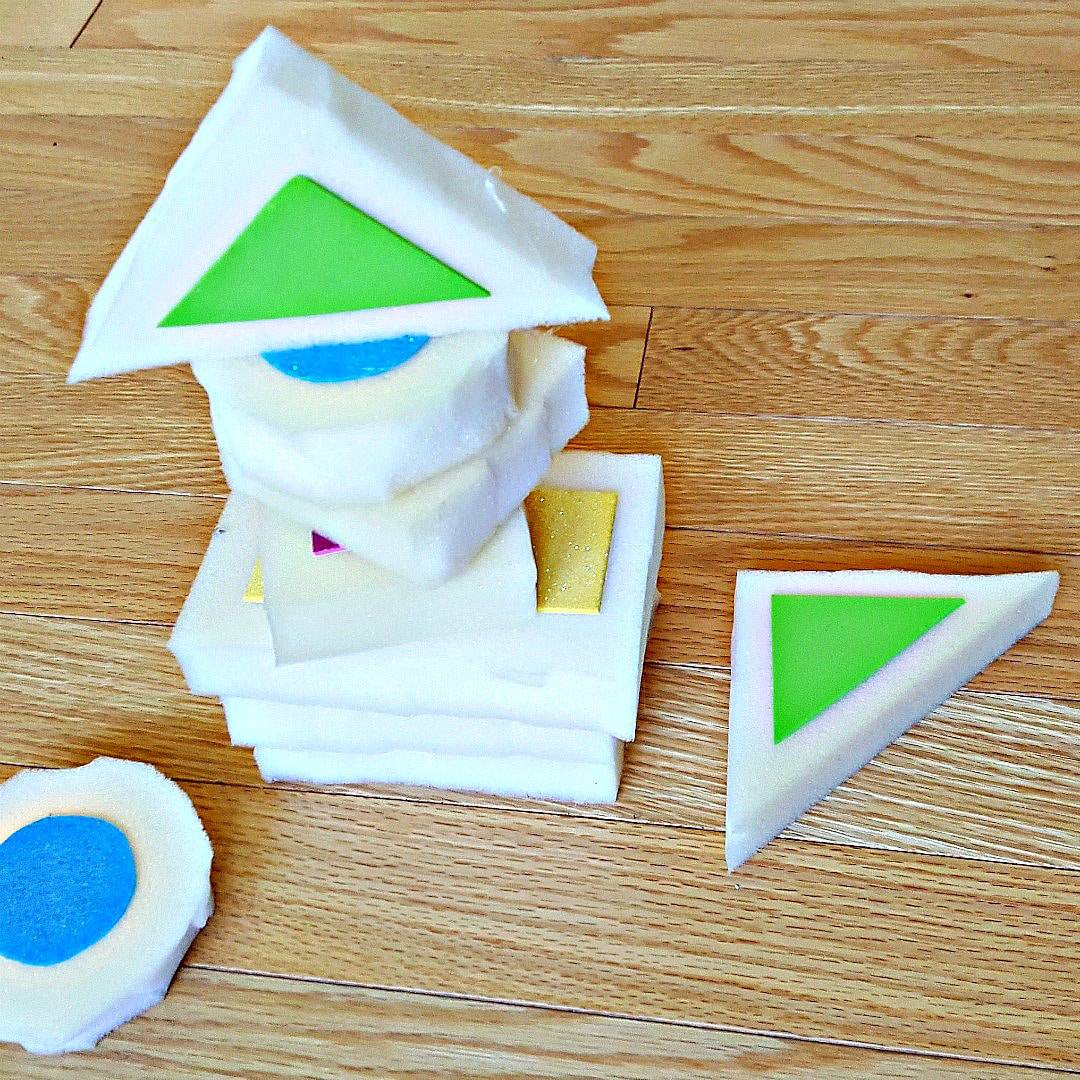 How to play with foam blocks:
Sort colors and shapes.
Stack different shapes on top of each other.
Stack pieces that are the same shape.
Make a pattern – round, square, round, etc.
Build a robot, or create a new creature!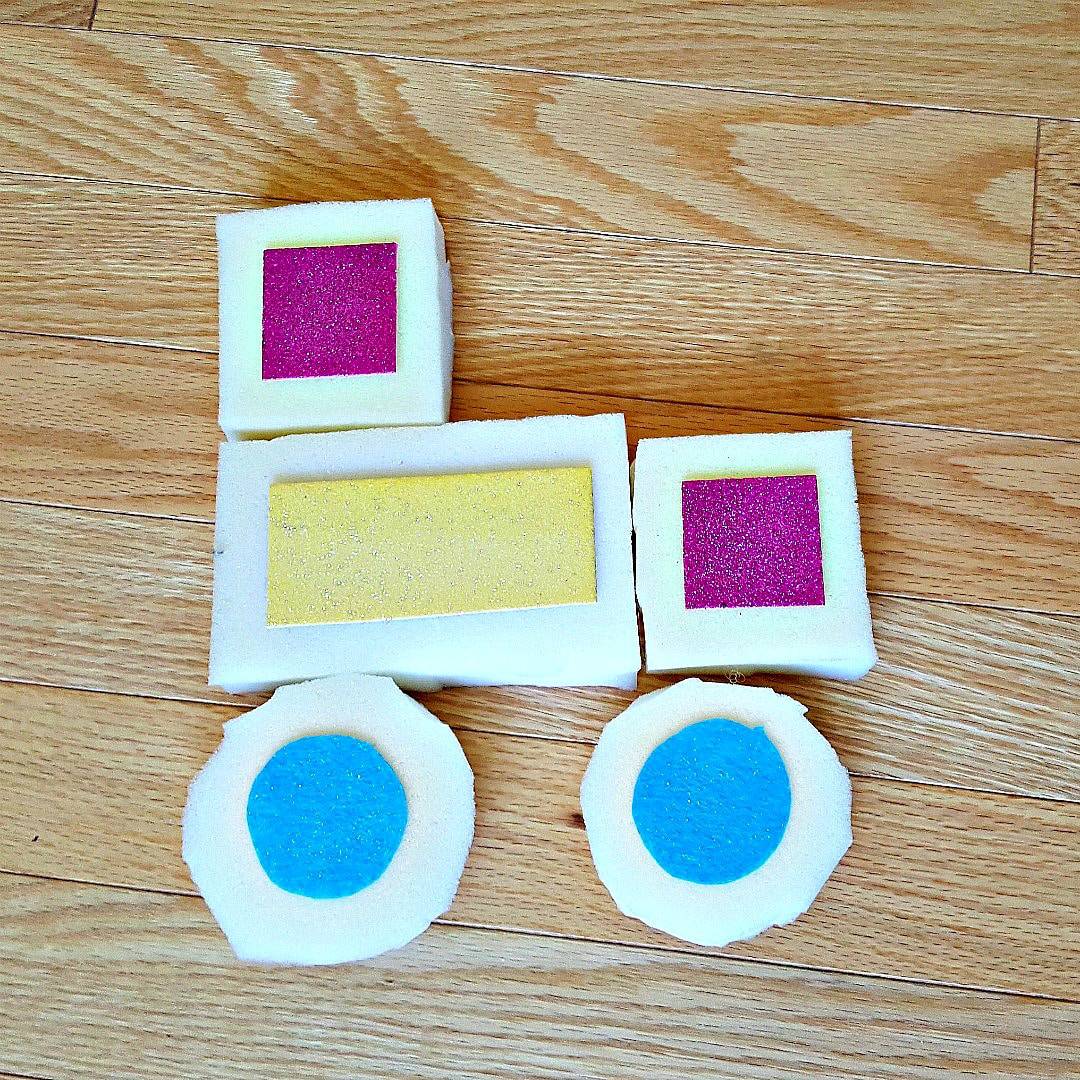 Foam blocks promote child-led play that builds independence and creativity.
Kids will love exploring and experimenting with foam blocks. Parents will love that the blocks have awesome play value, along with being easy to make and store!
If you make these we would love to see your share a picture of them in our Facebook group or over on Instagram (follow @myboredtoddler).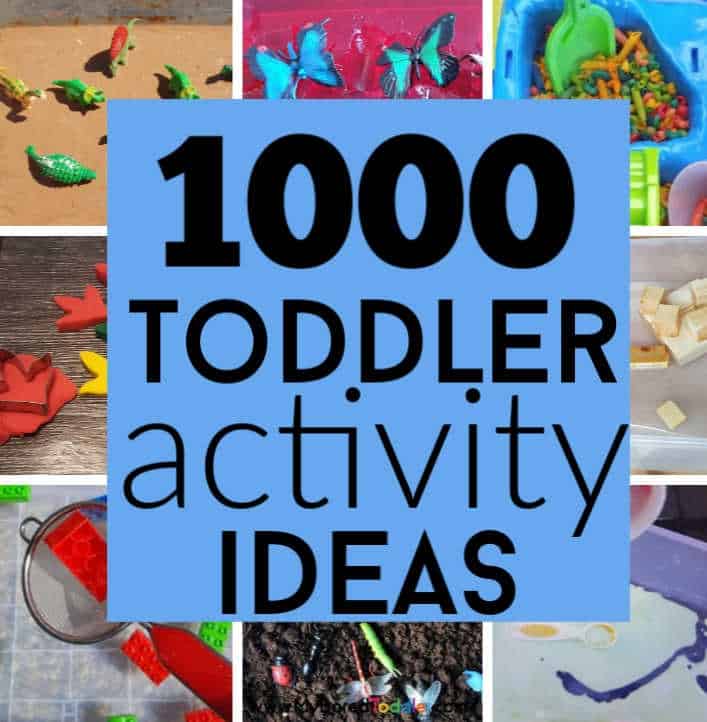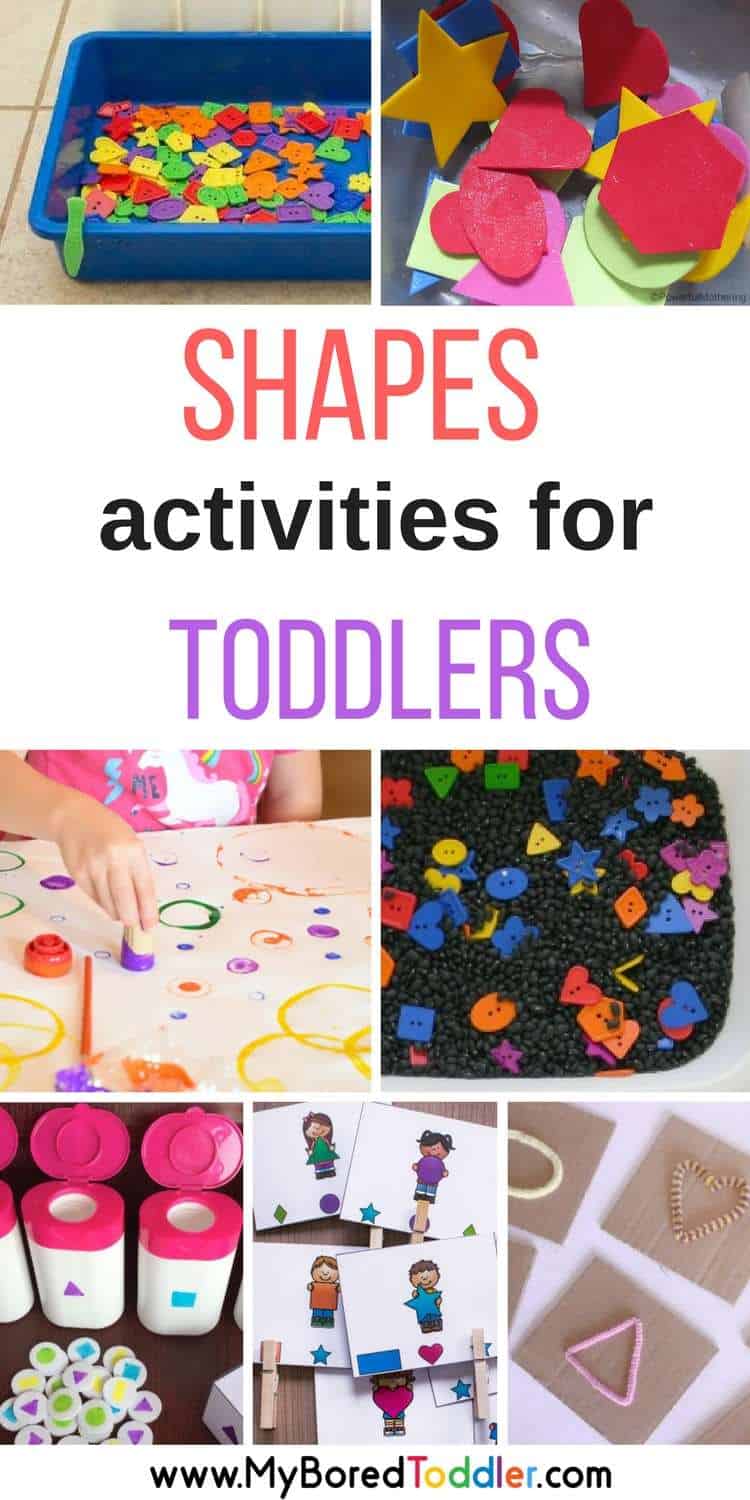 About the Author
Heather is a former preschool teacher and founder of preschooltoolkit.com, a website providing early learning resources for teachers and parents. She focuses on creating fun crafts and activities that engage developmental skills while promoting hands-on learning through play. Follow her on Facebook, Pinterest, Twitter, Instagram and Google+