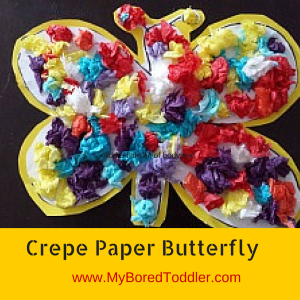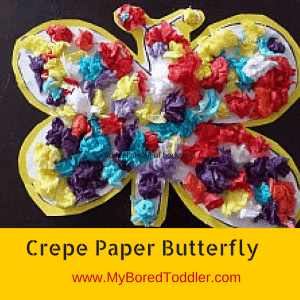 These crepe paper butterflies are a great toddler craft activity. As I mentioned in the crepe paper hearts activity, ripping and scrunching crepe paper is excellent for fine motor skills. These butterflies look great, especially if you frame them with some colored construction paper.
What you need: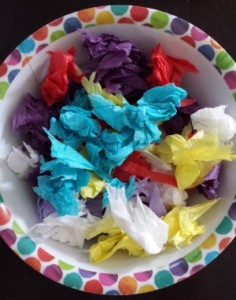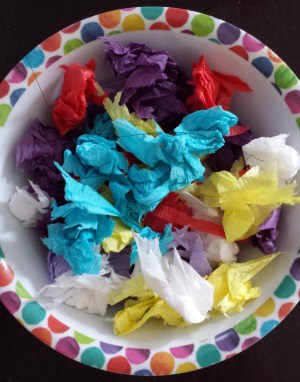 What to do
1. Draw a butterfly on a piece of white paper (you could print one if you prefer)
2. Rip and scrunch crepe paper in a variety of colors. Encourage your toddler to help with this part, as this is part of the fun!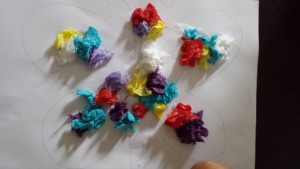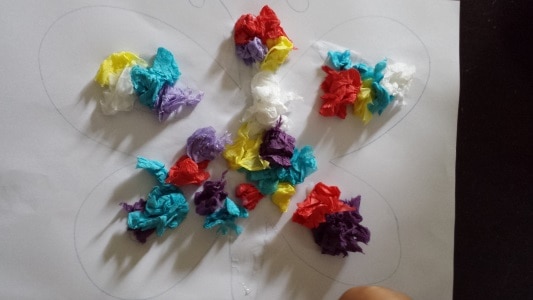 3. Glue the crepe paper onto the butterfly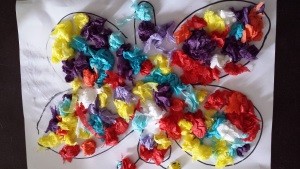 4. Cut out the butterfly (adult)
5. Glue the butterfly onto colored paper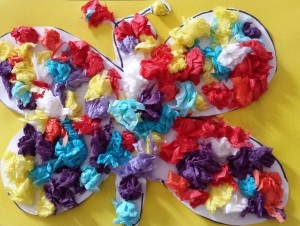 5. Cut the butterfly out again, leaving a 1.5cm border.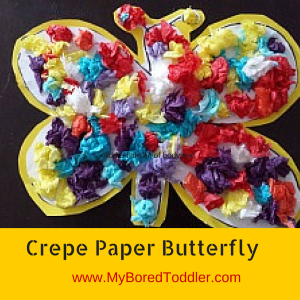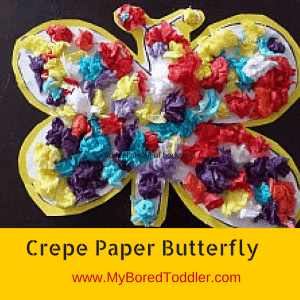 You might also like our Oil Pastel Butterfly and our Crepe Paper Heart activity. This activity is also part of our Spring Activities for Toddlers feature.
This post has been shared at

SOME MORE FUN TODDLER ACTIVITY IDEAS YOU MIGHT ENJOY ARE: