Five little ducks went out one day... and then one came to our place to play! Bring this classic nursery rhyme into your toddler's craft time with this easy-to-set-up painting activity.
We also added a focus on shapes and colors as a little bit of extra, sideline fun to the task–learning through play, all the way!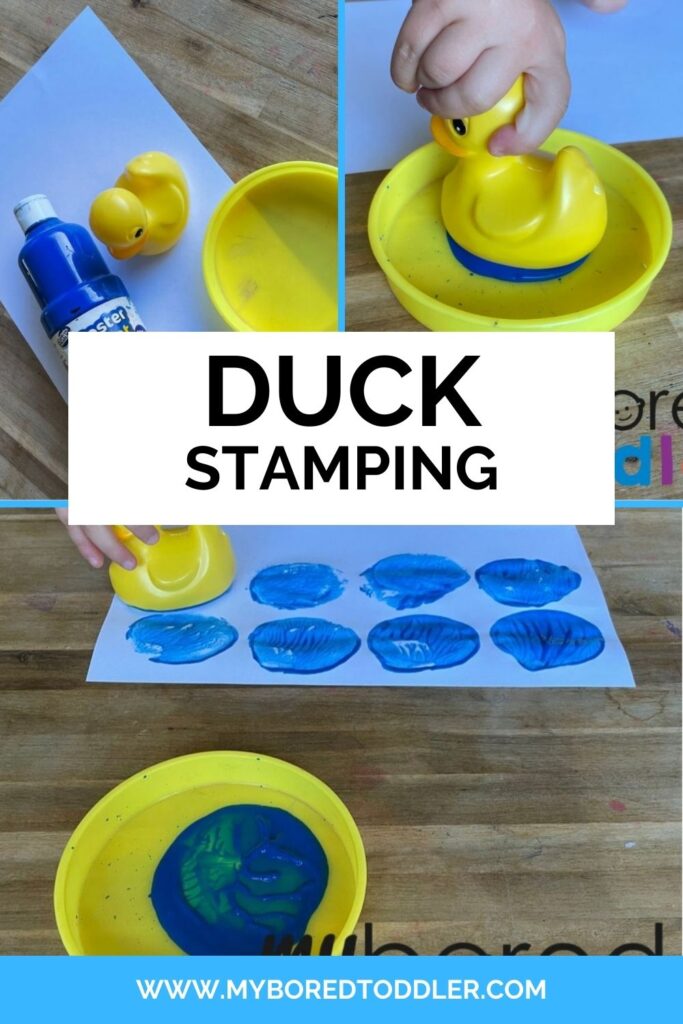 Duck Stamping Painting Activity for Toddlers
This is a really easy toddler painting activity idea - quick to setup and uses items you already have at home.
What you need to make your duck stamping activity: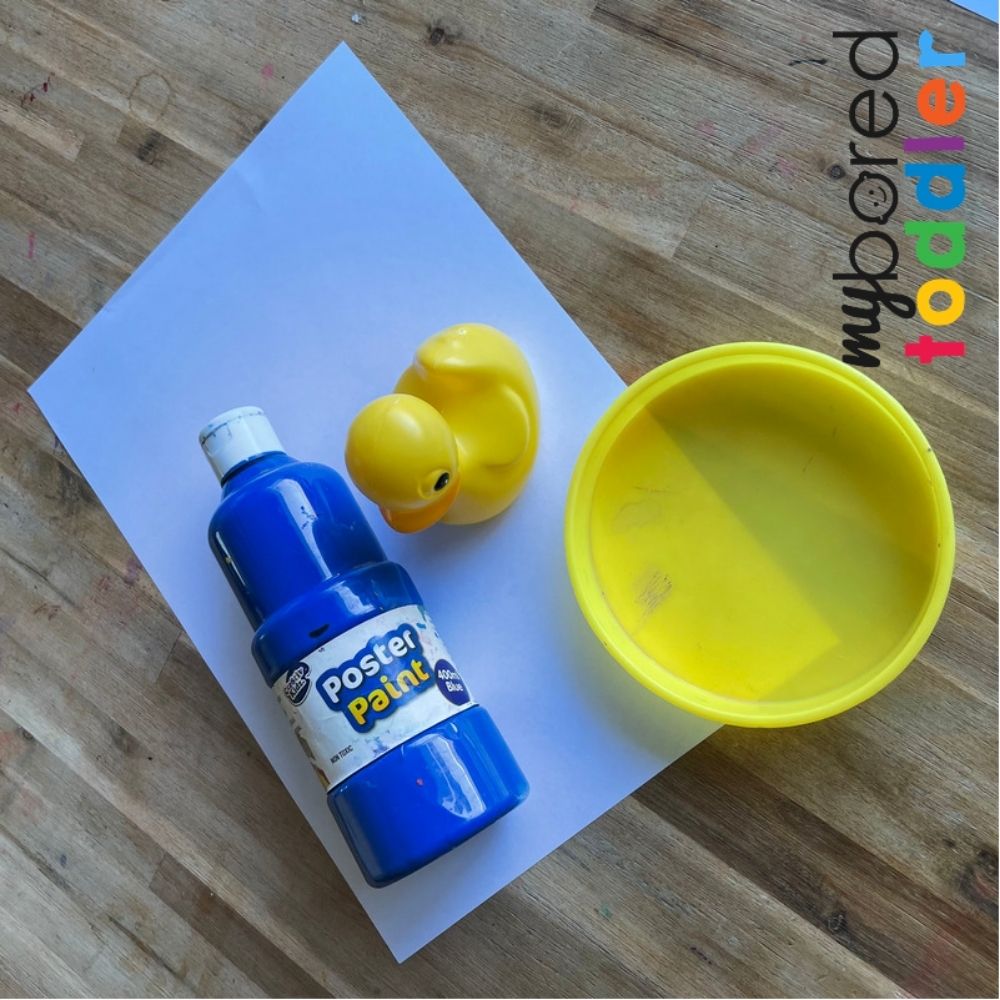 Isn't it amazing how simple this list of supplies is? This is a great way of creating a masterpiece for the wall or even your own gift-wrapping paper. The duck is perfect for developing hands to hold. Our duck is plastic however a rubber duck would be just as effective.
We chose to stay with one color of paint. For an older toddler or pre-schooler, you could develop some numeracy skills by making patterns with alternating colors. What else could accompany your duck to create some stamping patterns?
How to set up your Duck Stamping activity:
While this activity looks simple enough, you can get crafty with how it is set up to optimize opportunities for development.
Place a squirt of paint on your painting plate. The surface area of the paint needs to be big enough to cover the base of your duck.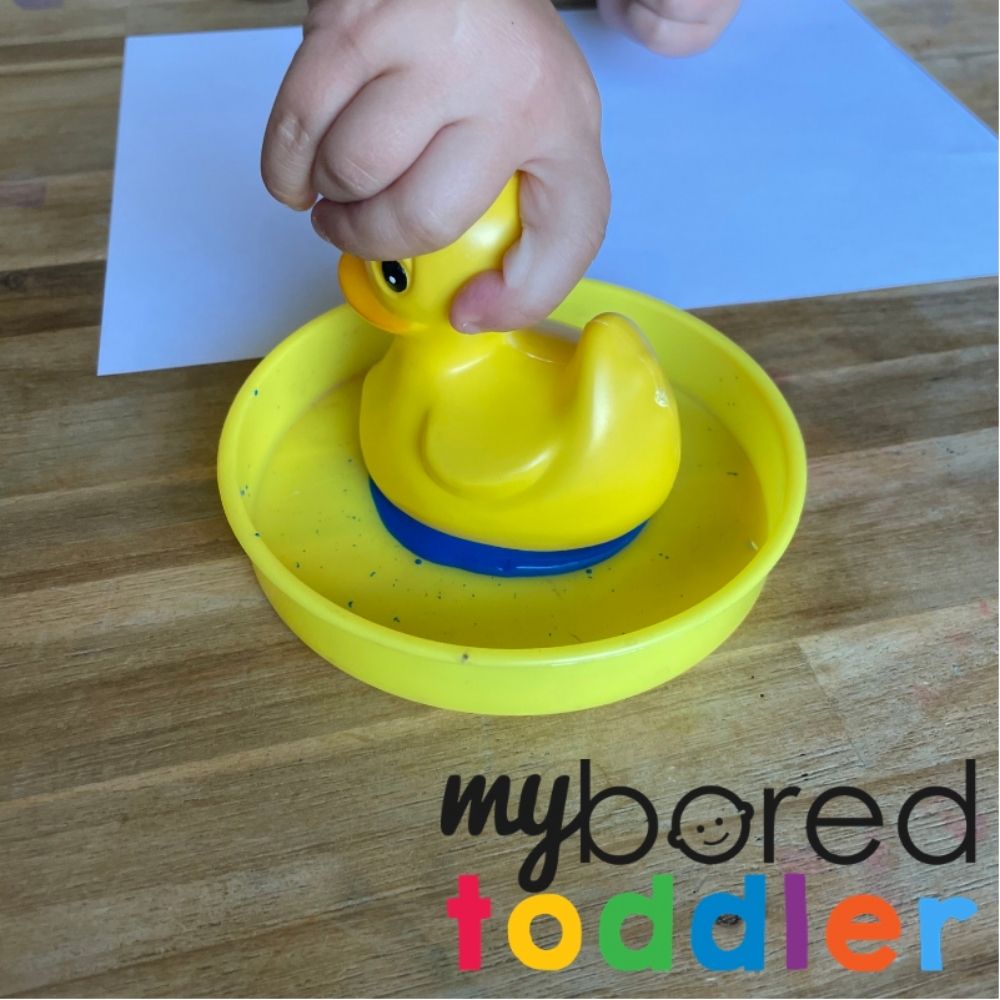 Positioning of the plate is a factor that you can play with to increase the opportunity to develop some important skills. Place the loaded painting plate on the opposite side of your child's body to their dominant hand. In order for your child to dip the duck into the paint, they will be required to move their dominant hand across to the other side of their body. Imagine an invisible line going from their nose, down to their belly button. This is referred to as their midline. Crossing over, across from one side to the other is an important life skill that can be developed and refined through activities just like our Duck Stamping one here!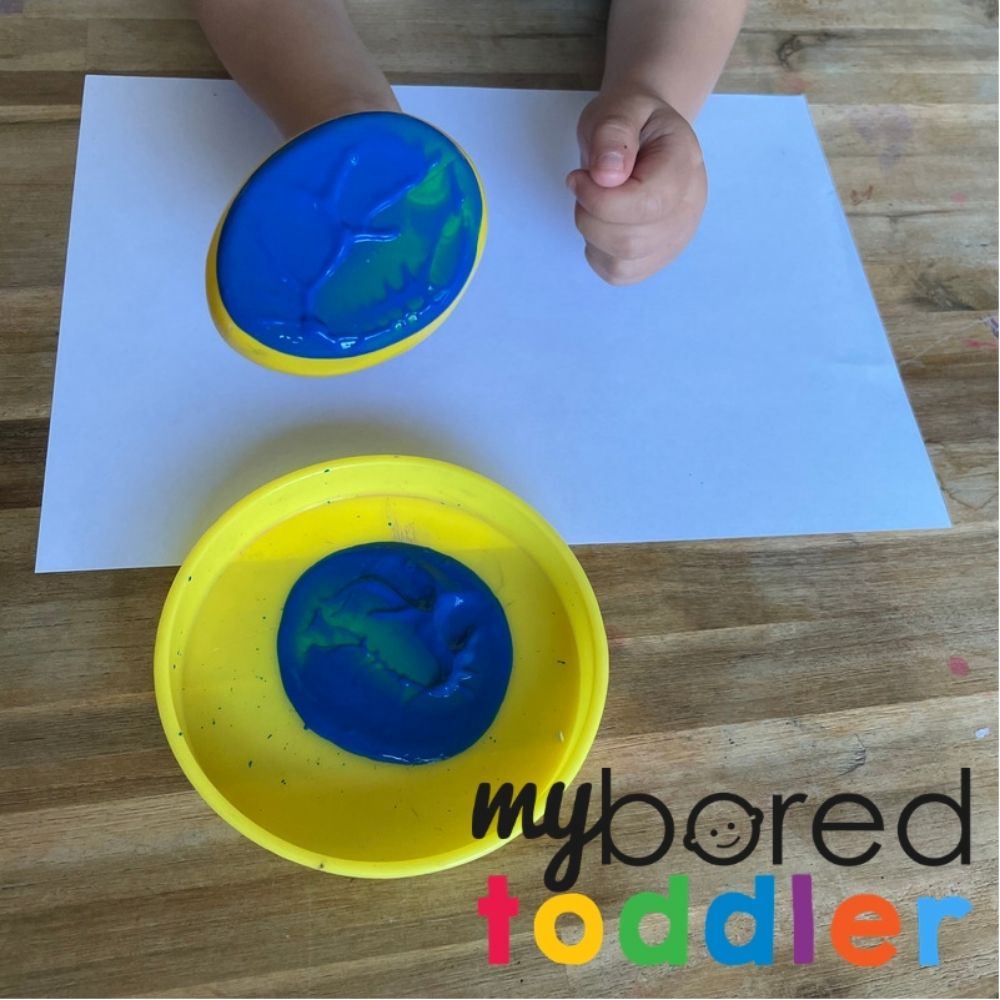 Before pressing our duck into the paint, firstly we had a look at the shape of the base. Identifying the 'oval' opened up conversations about where else we might also find this shape. You could always extend this stamping activity to other shapes around the house too.
To begin the stamping fun, press the duck into the paint before placing it onto the paper. This is where your child's creativity can unfold. Do they stamp in a linear fashion or are they going to stamp all over the show? Totally up to them!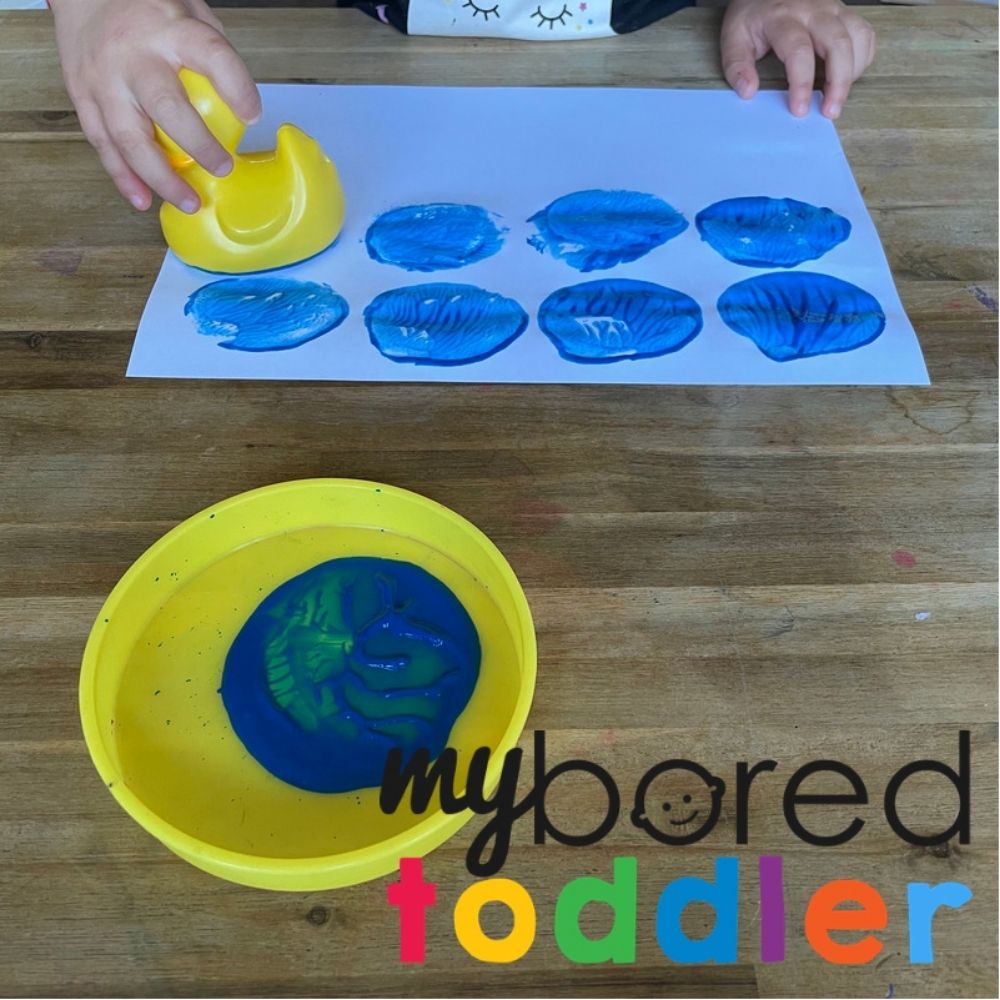 Duck stamping is such a great painting activity, even in households with some children older than others. You can add different learning elements or conversations to suit your children's individual development and understanding while having fun with paint! So the big question, wrapping paper or one for the front of the fridge?
For more fun toddler activity ideas why not join our Facebook Group or follow us on Instagram – follow @myboredtoddler and use #myboredtoddler.
SOME MORE FUN TODDLER ACTIVITY IDEAS YOU MIGHT ENJOY ARE: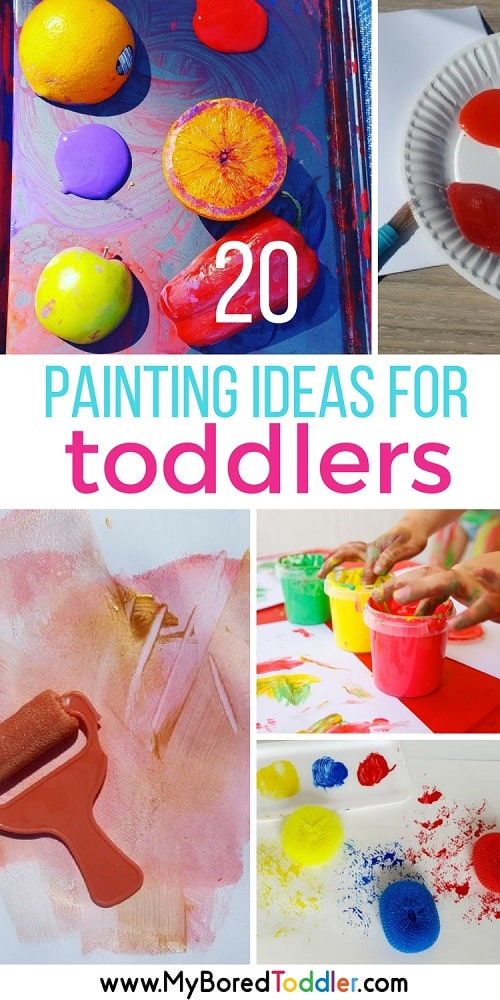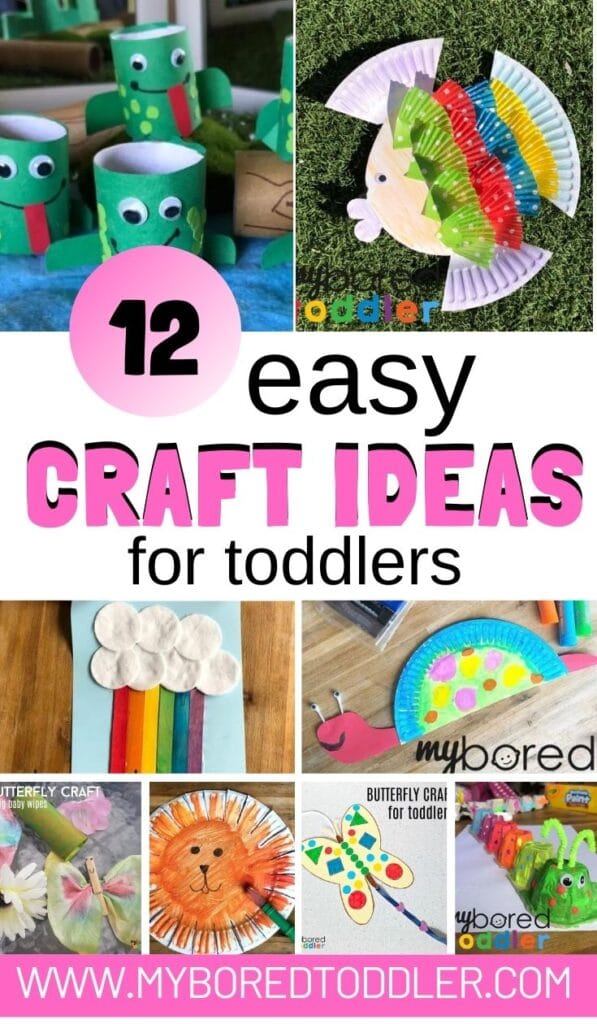 About the Author
Dani is a busy stay-at-home Mum of 3 and an early childhood teacher in training who is passionate about play-based learning throughout early childhood. For educational play ideas that you can do at home and parenting tips visit Play Inspired Mum Check her out on Instagram andFacebook