While celebrating the color green and having a surplus of toilet tubes, we made a friendly frog puppet with bendy arms and legs.
Children learn so much from their environment by simply just experiencing it. This little DIY puppet opened up many learning opportunities. Our bendy-limbed toilet tube frog has quickly become the favorite toy of the moment!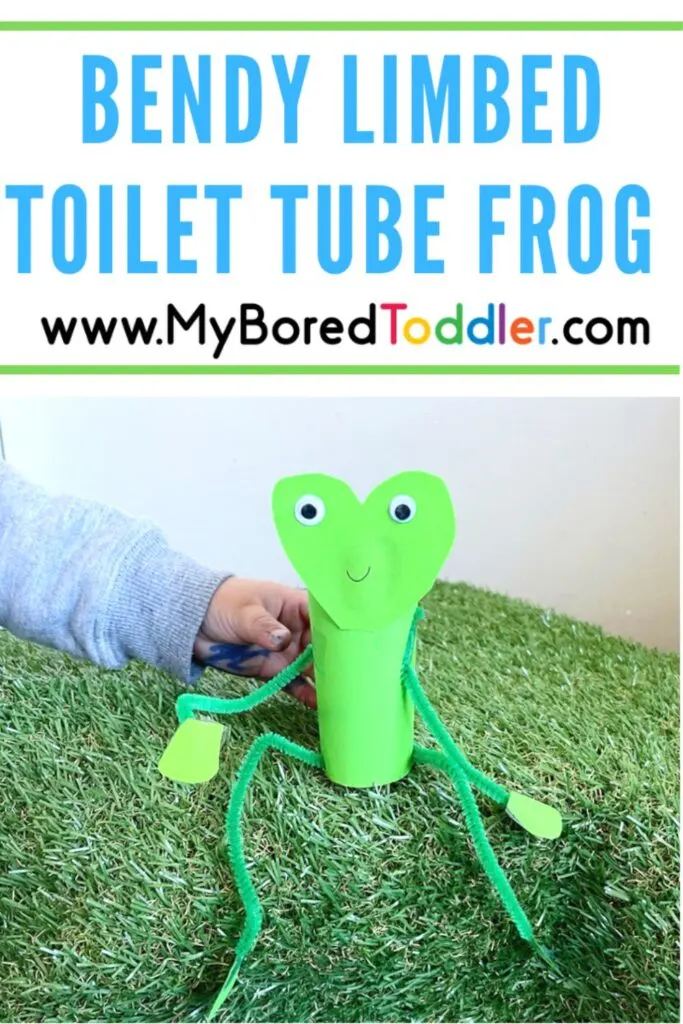 Bendy Limbed Toilet Tube Frog Craft
Whether using your frog puppet to act out 'Galumph' or 'Five Little Speckled Frogs', this is a quick and easy toilet tube craft. No fancy resources are needed, and you can personalize your frog.
Have your child help prepare materials for their craft to help them develop colour recognition skills and plan the steps. These skills are valuable for school readiness and life in general.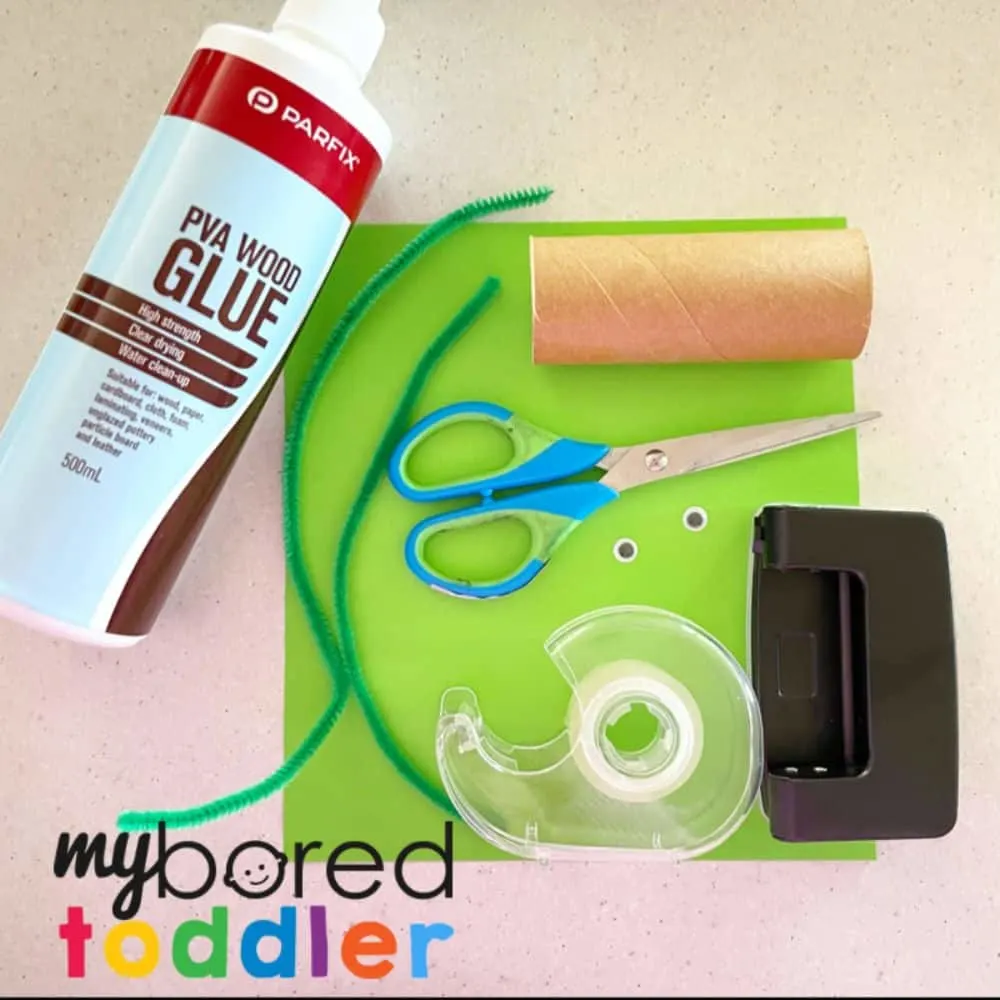 What you need to make a Bendy Limbed Toilet Tube Frog:
Did you know that frogs come in many different colours? While traditionally it is assumed a frog is green, some species are blue, green, brown, and orange.
What I am getting at here is that if you don't have green paper, fret not! If you would like to treat yourself to a glance at a unique animal, feast your eyes upon an Indian Purple Frog.
This could be a great conversation starter for your toddler!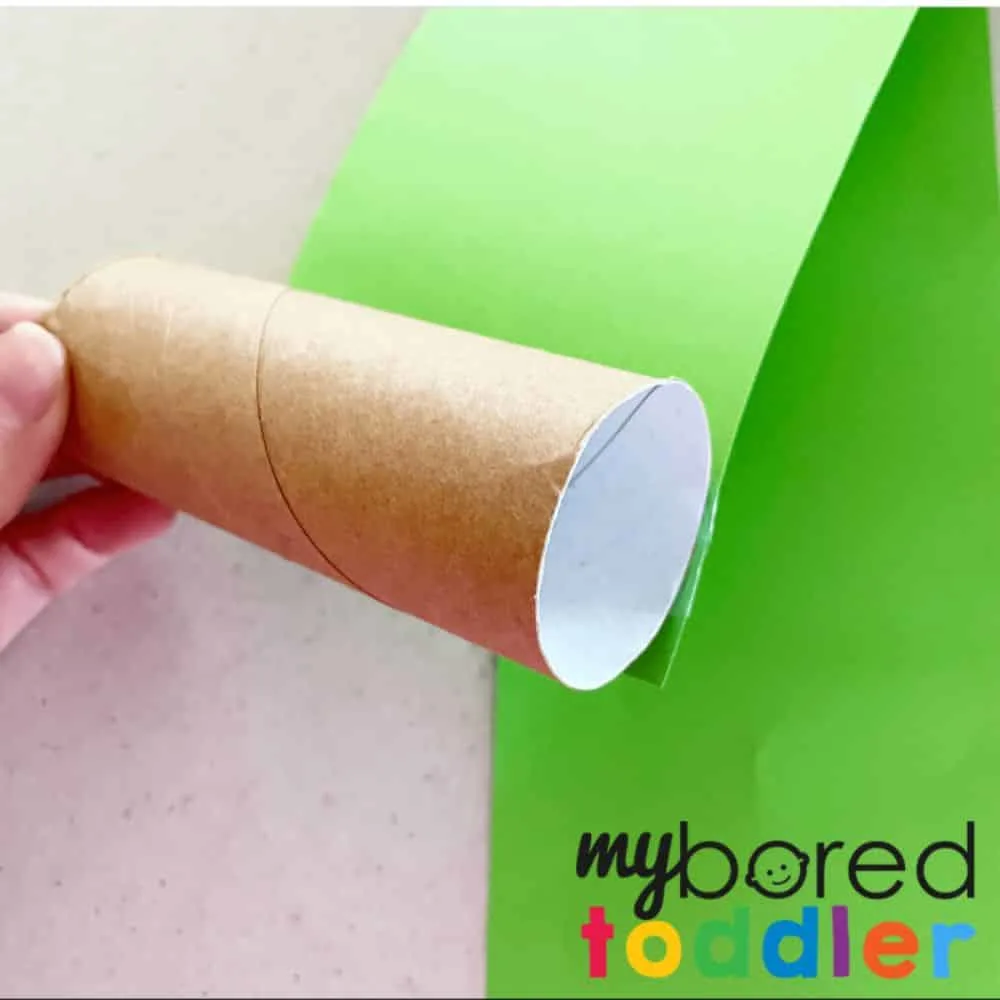 How to make a Bendy Limbed Toilet Tube Frog:
The first step is to cover your toilet tube with coloured paper. Cut a length of paper the same width as the toilet tube. Secure one end in place onto your toilet tube using a piece of tape. Roll the remaining length around the toilet tube before securing the end to the toilet tube.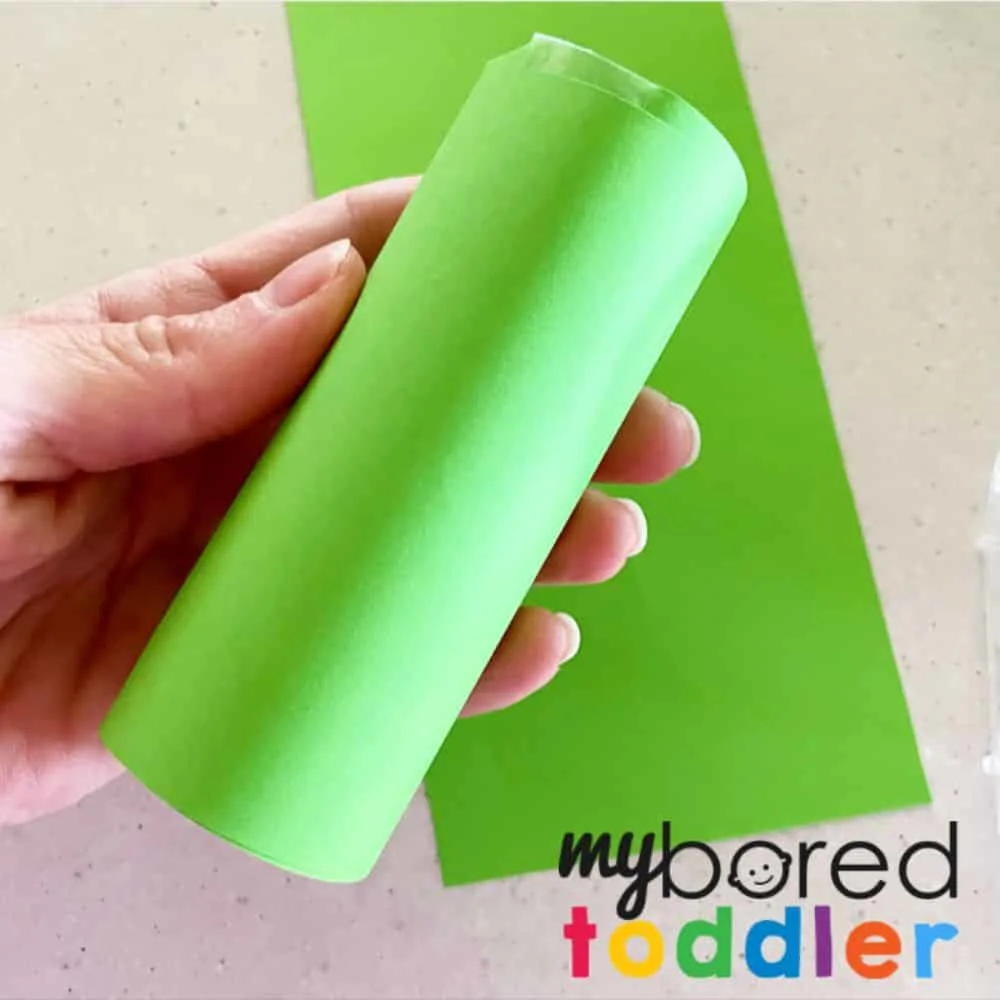 Punch two holes opposite each other on the end of the toilet roll. These holes are for the frog's 'legs' to be thread through.
Cut the pipe cleaners in half.
Thread a pipe cleaner through a hole and secure it with a piece of tape. Repeat on the other side.
Tape a pipe cleaner arm in place and repeat on the other side.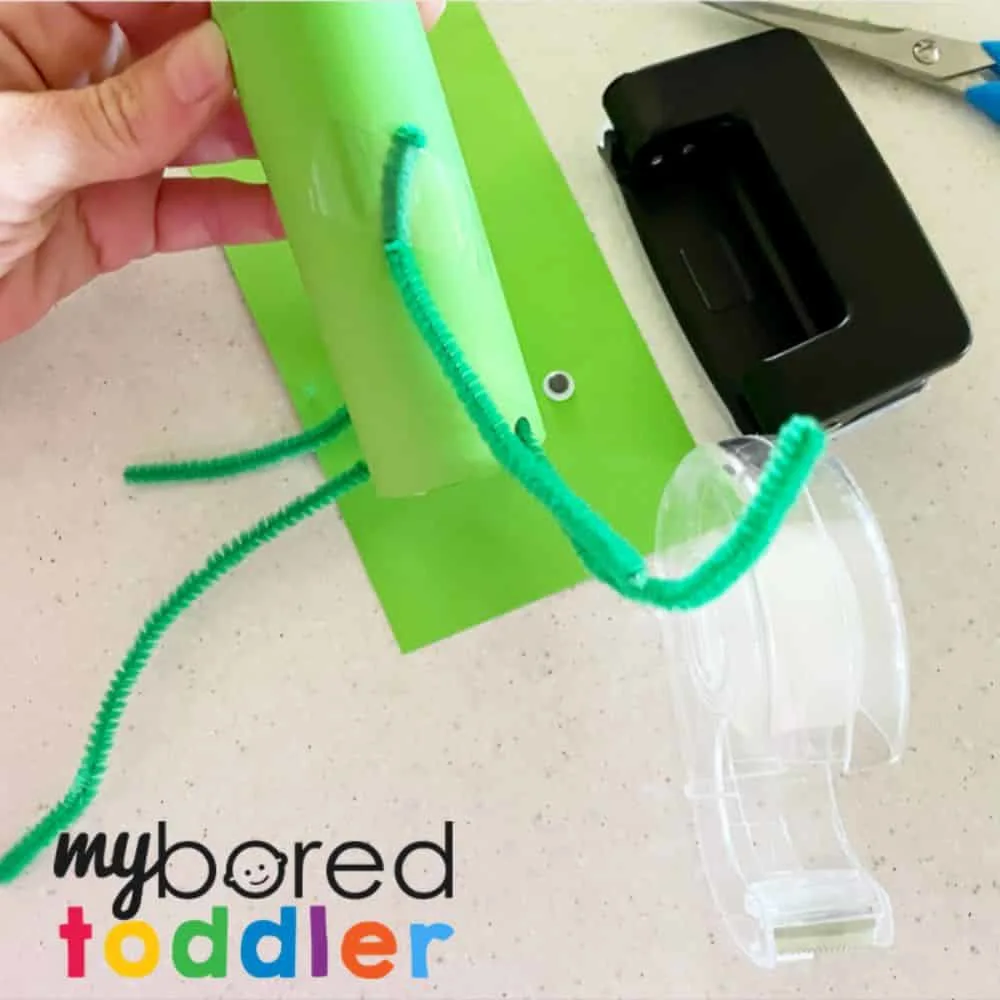 Cut out shapes for hands and feet. I cut rounded triangles for our puppet. This is a good opportunity to expose your toddler to different shapes. For older toddlers perhaps circles for hands and squares for feet could further develop their shape recognition.
Secure these in place at the end of the pipe cleaners.
Cut out a heart from the paper to make your frog's face.
Draw on the smile and secure the googly eyes in place with the glue.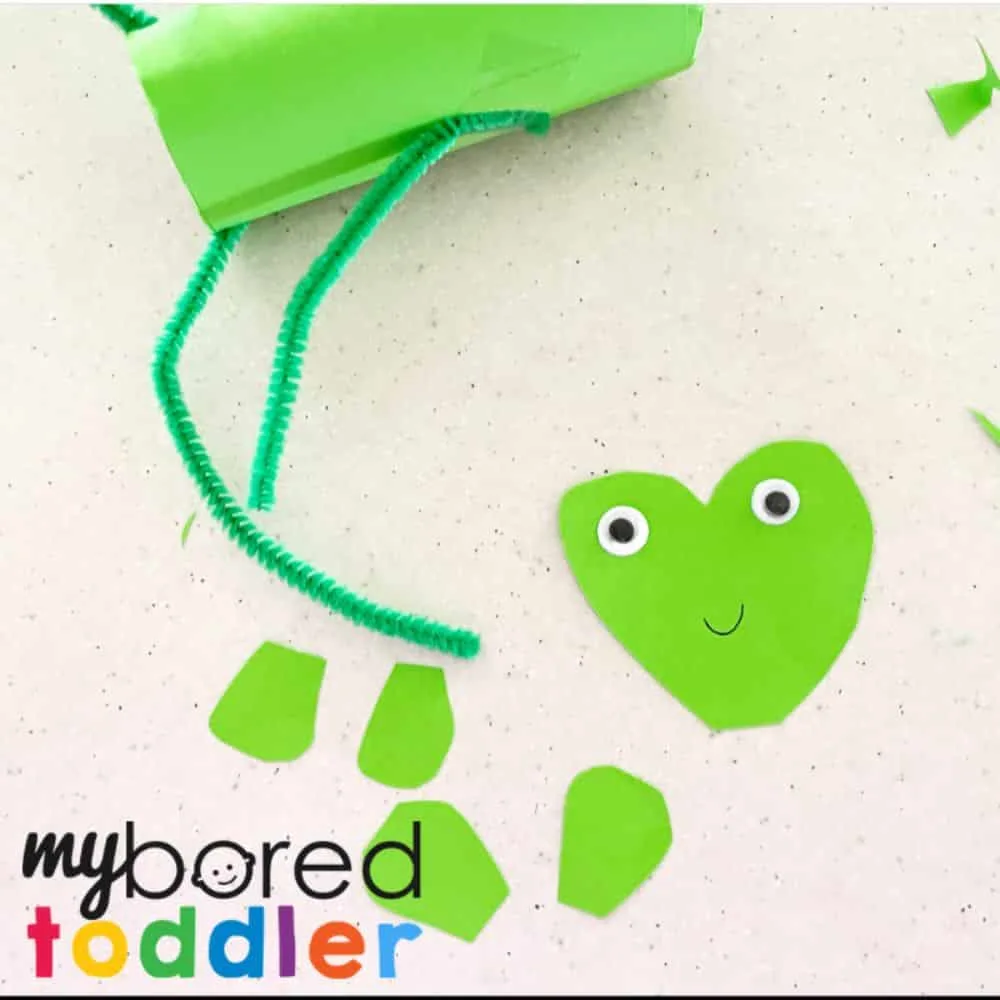 Attach the completed face to the body using glue.
Now all your frog needs is a name and an adventure!
Use your bendy limbed toilet tube frogs arms and legs to perch him on shelves, hang from fingers, or grip onto epic wooden block builds. The pipe cleaners are easy to manipulate and are a great contrast to the smooth paper body.
How are you going to incorporate your frog into your day?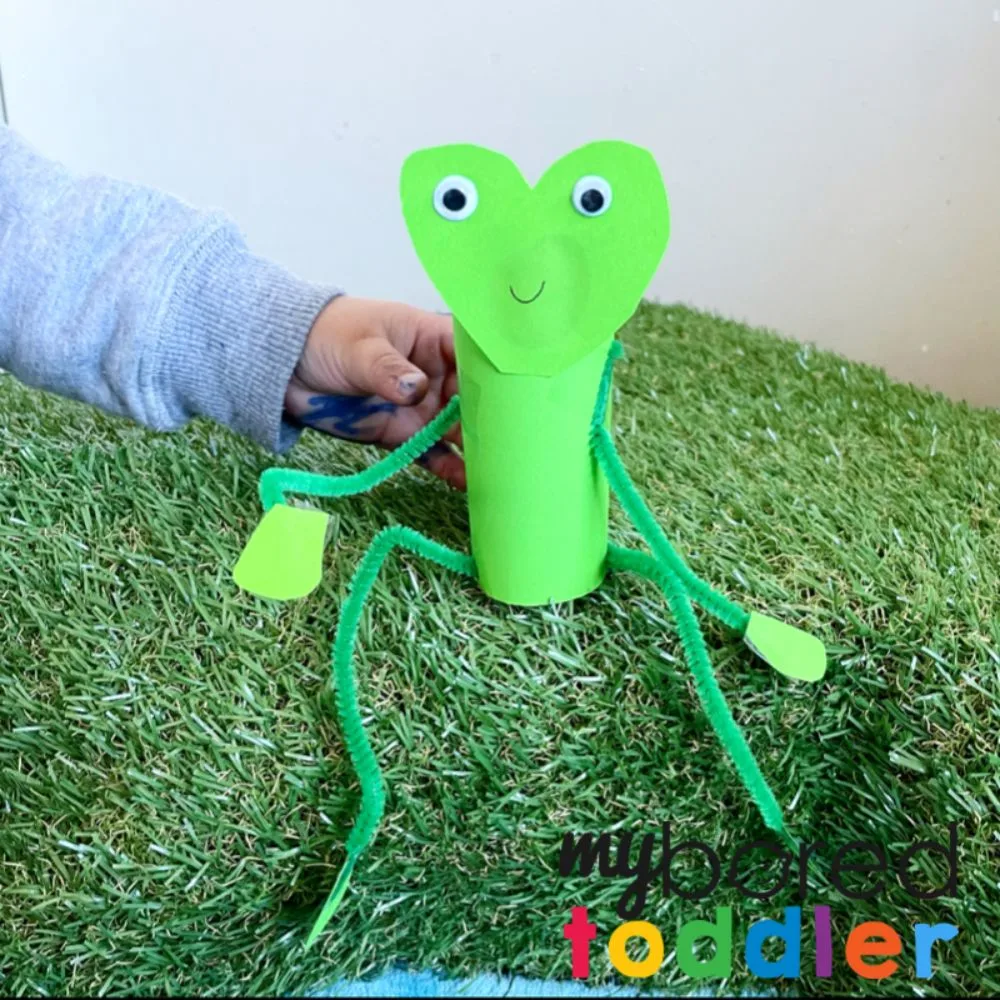 For more fun toddler activity ideas, why not join our Facebook Group or follow us on Instagram – follow @myboredtoddler and use #myboredtoddler.
SOME MORE FUN TODDLER ACTIVITY IDEAS YOU MIGHT ENJOY ARE: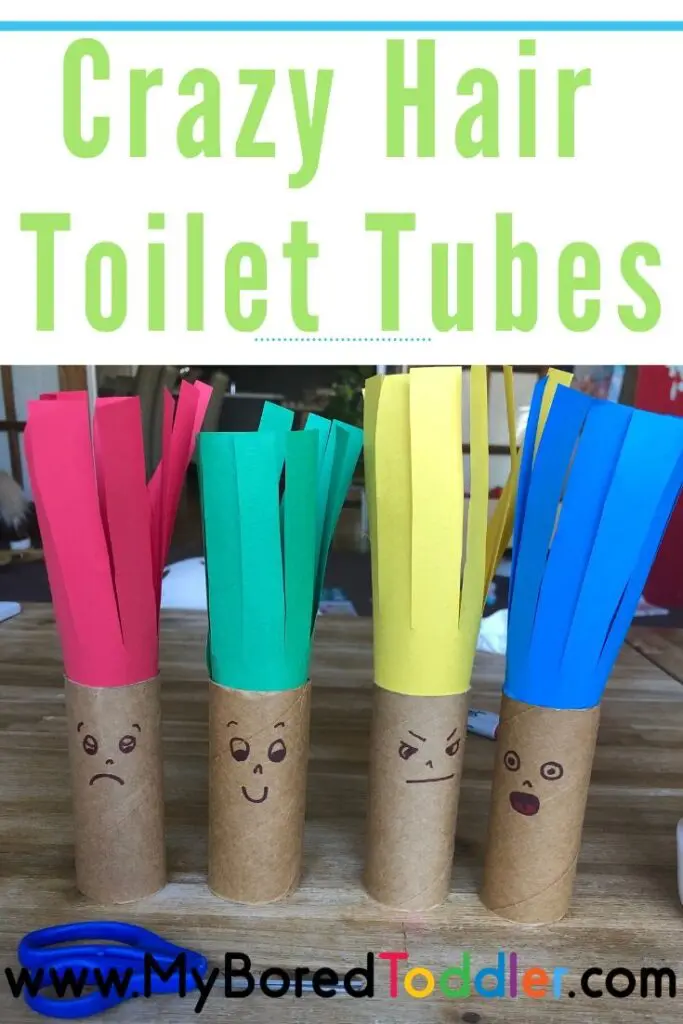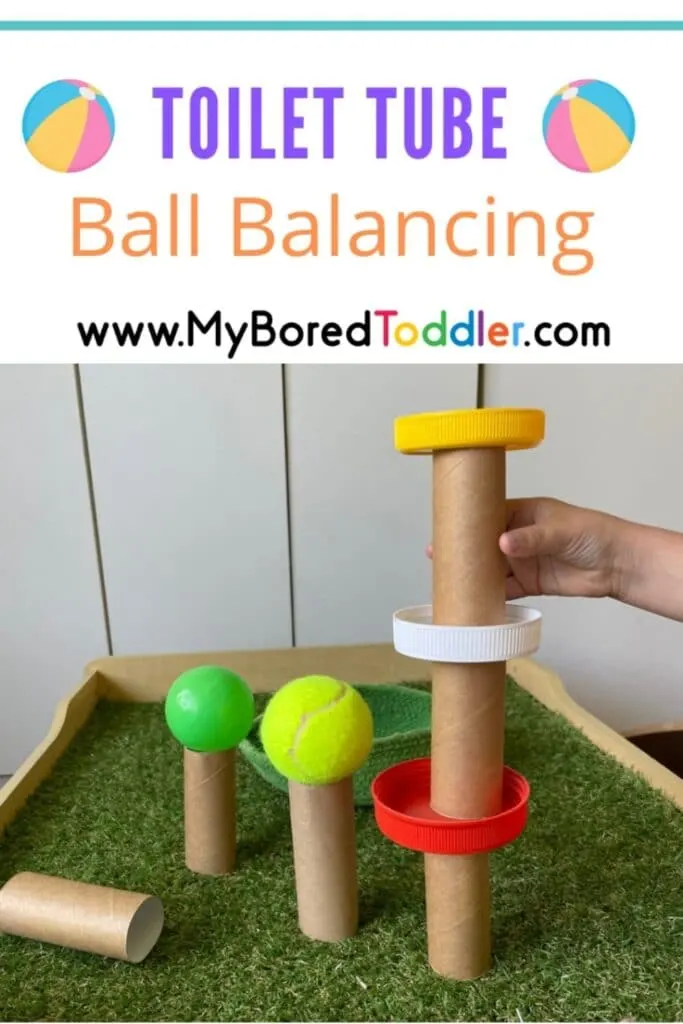 About the Author
Dani is a busy stay-at-home Mum of 3 and an early childhood teacher in training who is passionate about play-based learning throughout early childhood. For educational play ideas that you can do at home and parenting tips visit Play Inspired Mum Check her out on Instagram andFacebook