The transition between summer and winter is such a special time of the year. This Fall and Autumn Scoop and Pour Sensory Bin is a great way to celebrate this magical time, while also practising some important skills!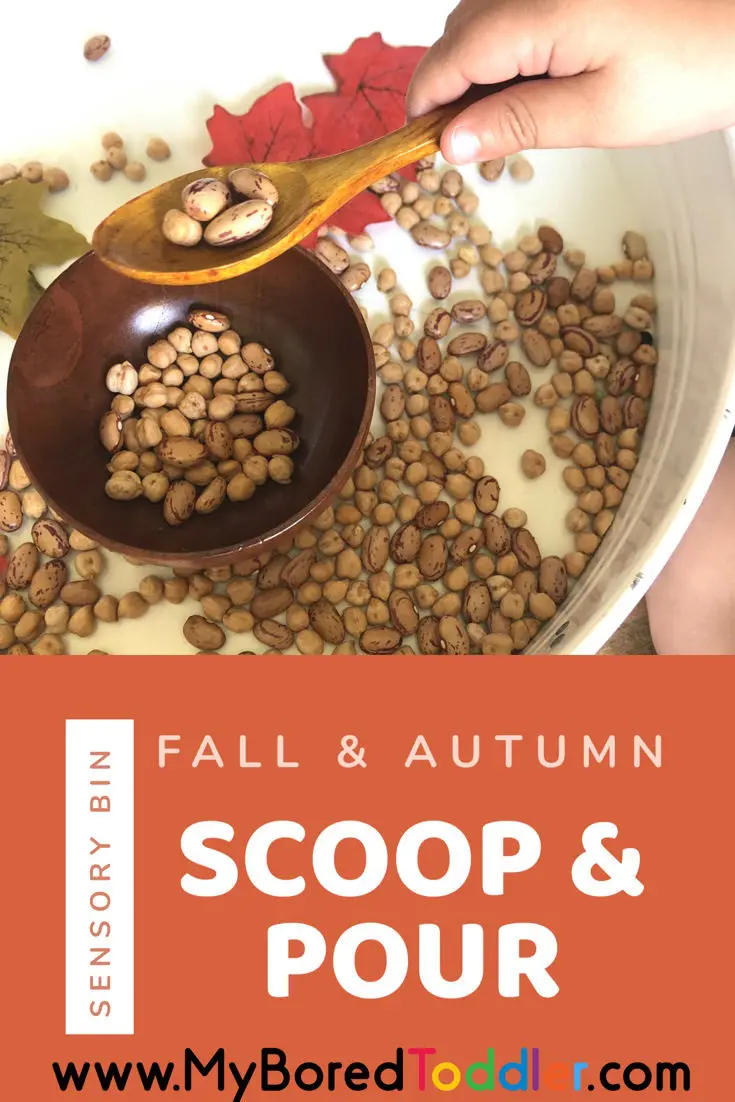 Autumn / Fall Scoop and Pour Sensory Bin
This scoop and pour sensory bin is a great addition to our collection of
Fall sensory bins for toddlers.
Engaging your child in
sensory play
has long been linked to social, language and cognitive development. Scooping and pouring the beans will engage your child's senses. The sound of the beans moving, watching them fall from the spoon into the bowl, and feeling the textures of the leaves are just the beginning of the experiences your child will discover while exploring this sensory bin.
As always we love to match our activities to our books (see all of our favorite Fall toddler books HERE) and for this activity the book ' I Love Fall' is great (available HERE). It's a touch and feel book which goes with our sensory theme.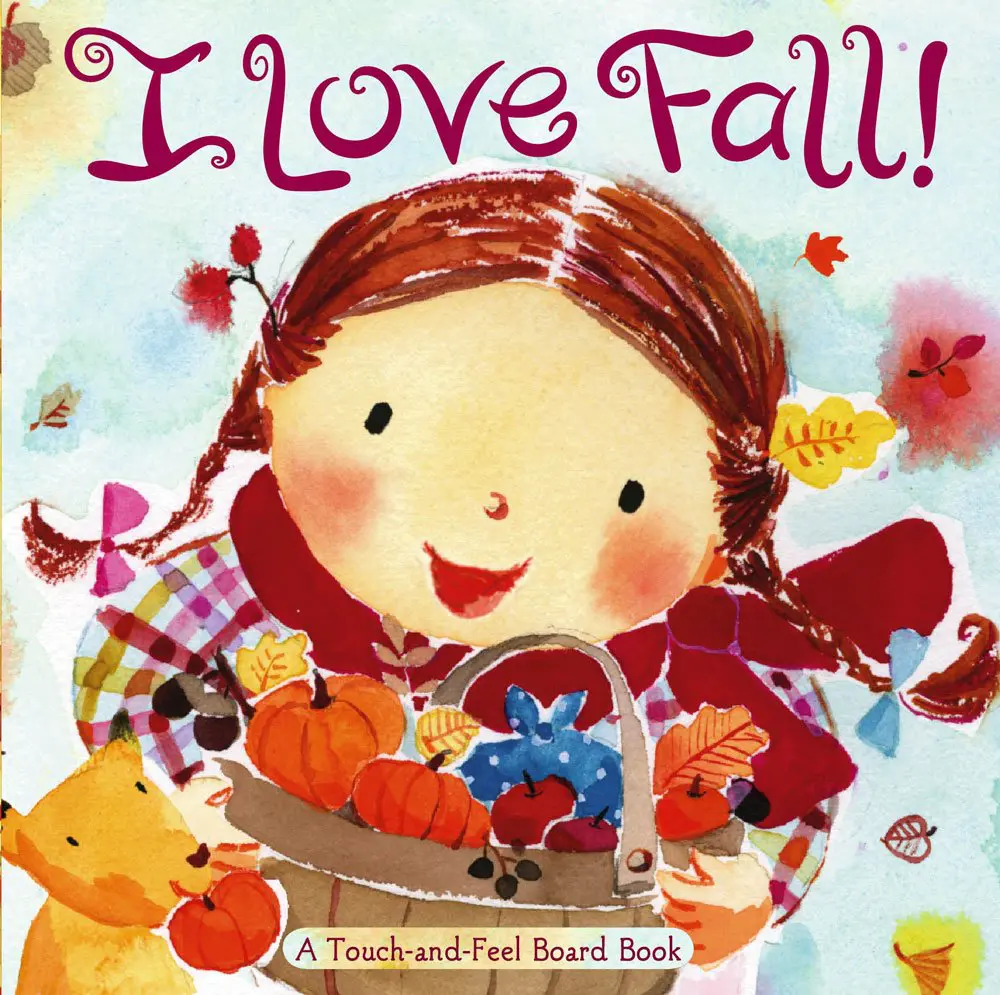 What you need to make you Fall and Autumn Scoop and Pour Sensory Bin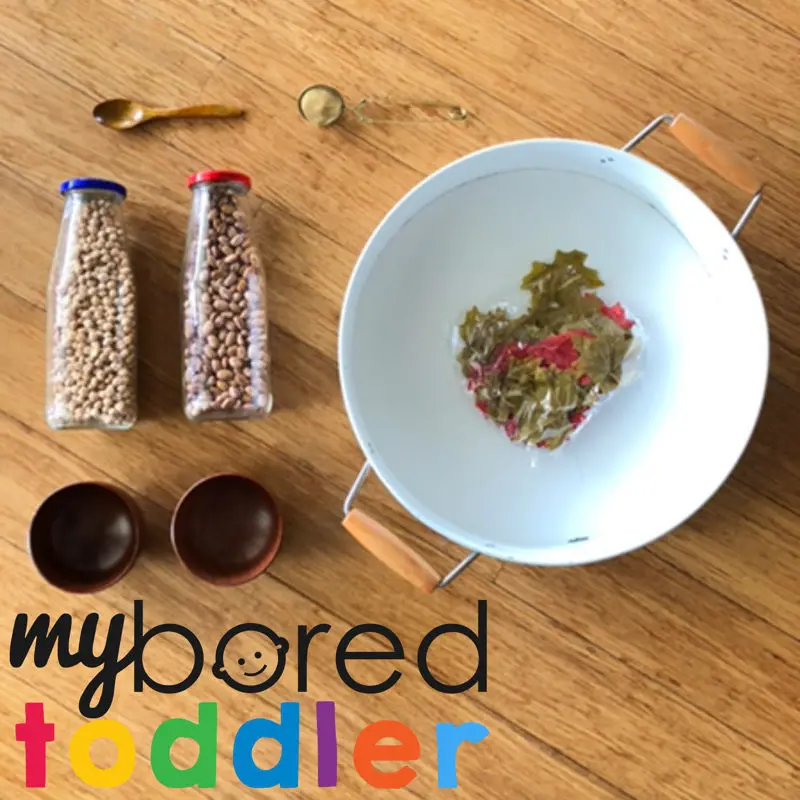 We chose chickpeas and borlotti beans for this sensory bin for their contrasting, natural tones and differing sizes.
How to set up your Fall and Autumn Scoop and Pour Sensory Bin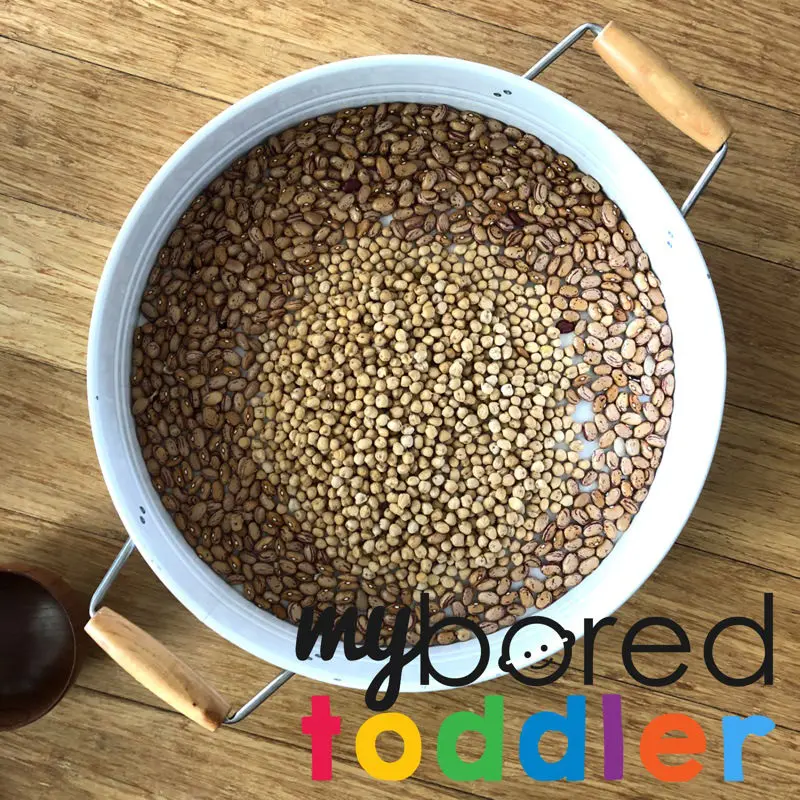 I love sensory bins because they are so easy to set up! Simply pour your beans and chickpeas into the tray, arrange the silk leaves, position your tools and bowls then you are ready to play.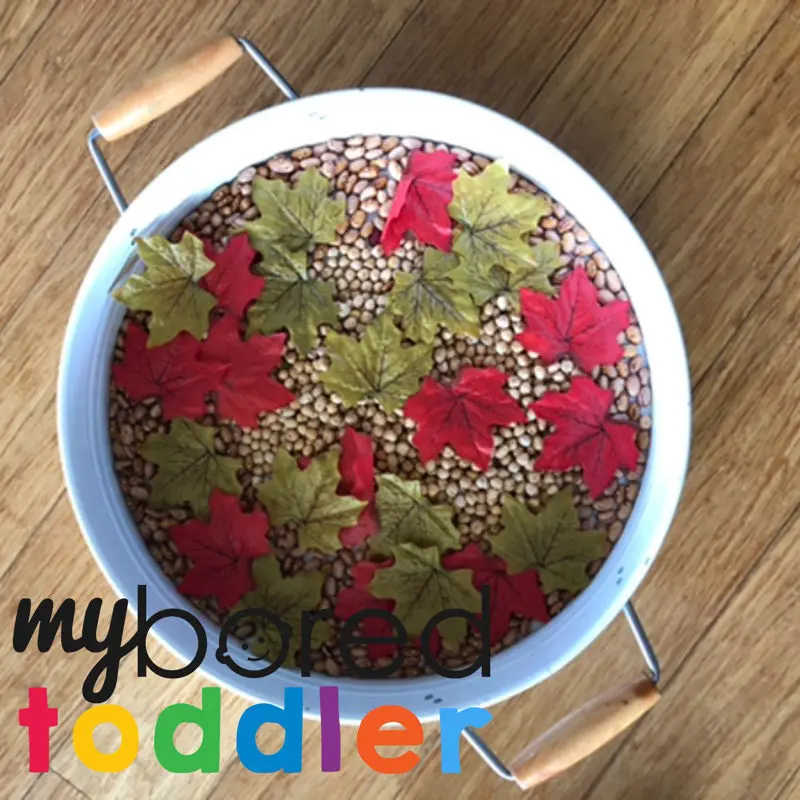 Why not have your toddler help set their activity up with you? Watching and listening to the beans falling from different heights could be a great one to initiate some experimental play opportunities!
I gave Miss 2 a basic instruction to initiate her play. I kept it simple and hoped that once she began exploring, that she would lead her own play. The brief was to scoop the beans from the tray and pour them into the bowl.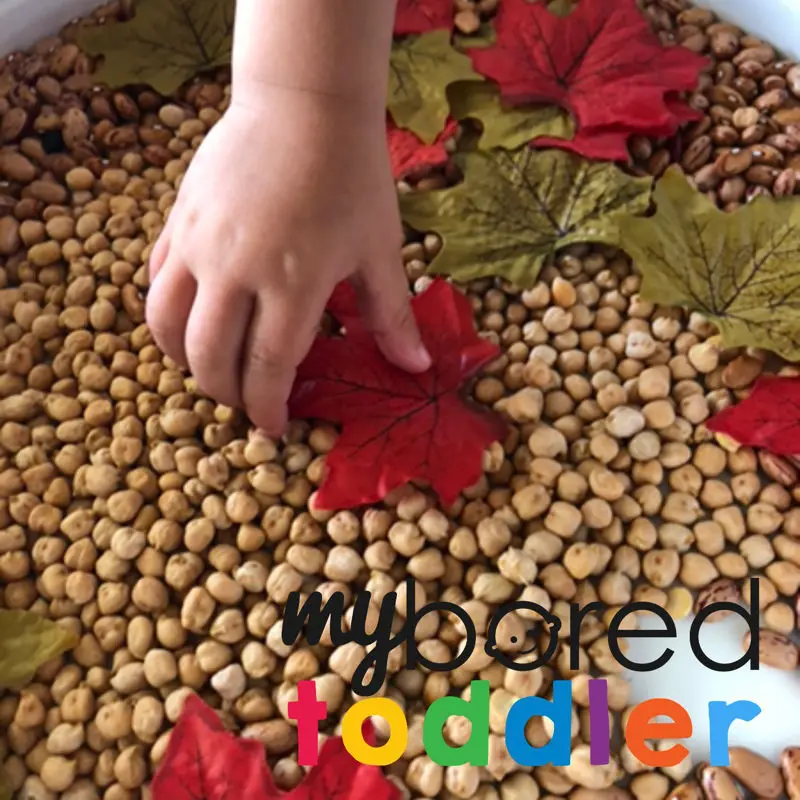 What seemed to be an almost instinctive reaction, Miss 2 reached for her the silk leaves. She explored the texture, rubbing them gently between her fingers, listening to the sound of the fabric.
Once her curiosity had been fulfilled, we picked up the wooden spoon. As she pushed it through the depth of the tray, she was rewarded with the sound of the beans rolling against the metal tray. Before too long, the bowls were full of the leaves and beans.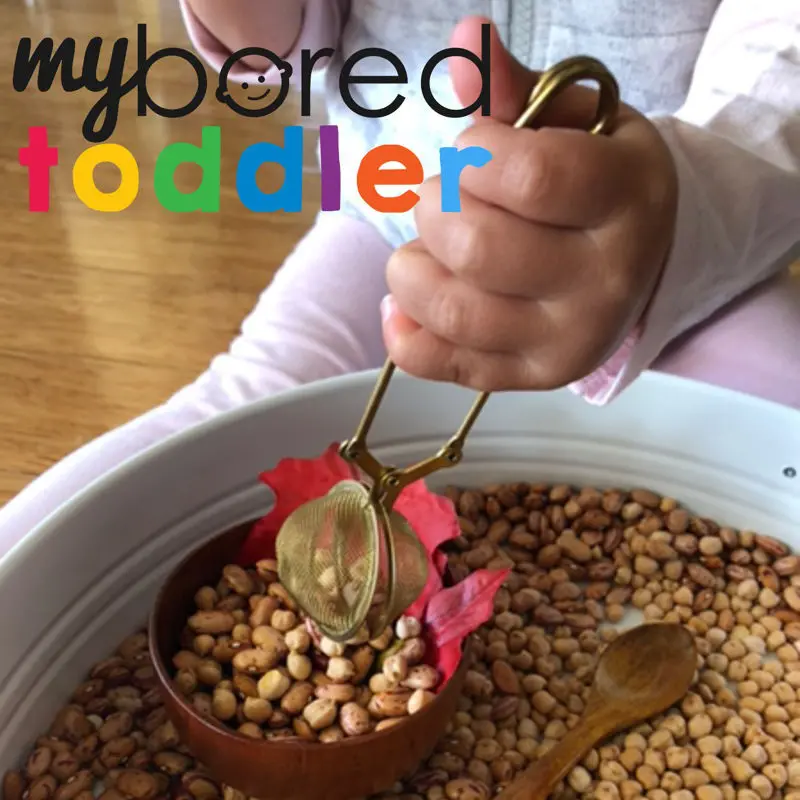 Whilst she was playing, I wasn't giving her any instruction however we were talking the entire time. I asked her questions to build her play and strengthen her connection with the activity. Questions included:
What are you making?
Have you heard that sounds before?
What else have we used chickpeas for?
Why do you think the chickpeas roll when dropped?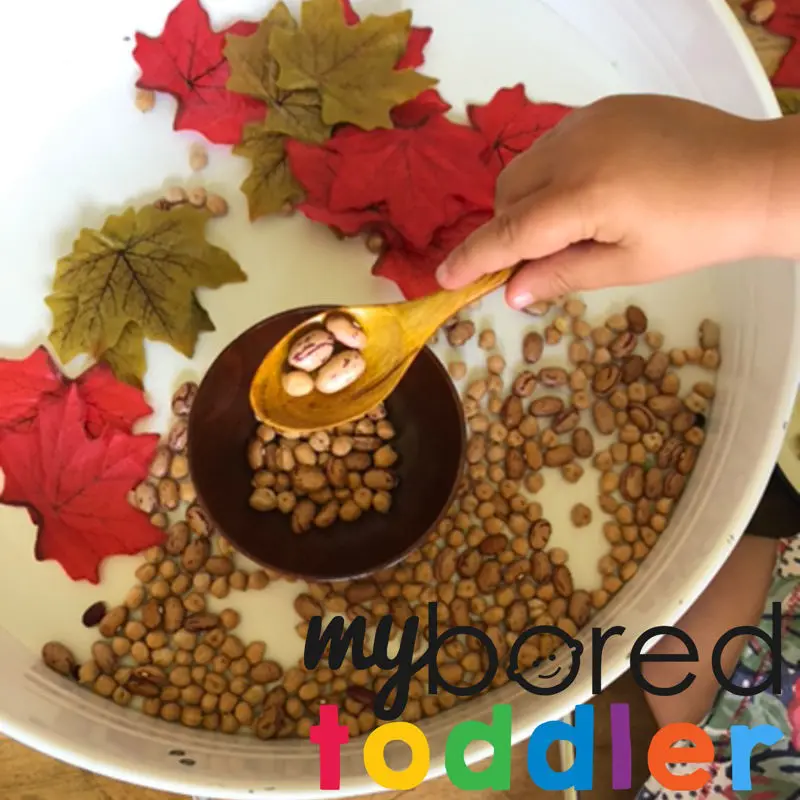 Miss 2 found navigating the tea strainer more challenging. Grasping the spring-loaded handle before squeezing the head open was a task she found difficult to coordinate. I appraised her on her patience and resilience. Once she refined the knack, she continued scooping and pouring with so much happiness!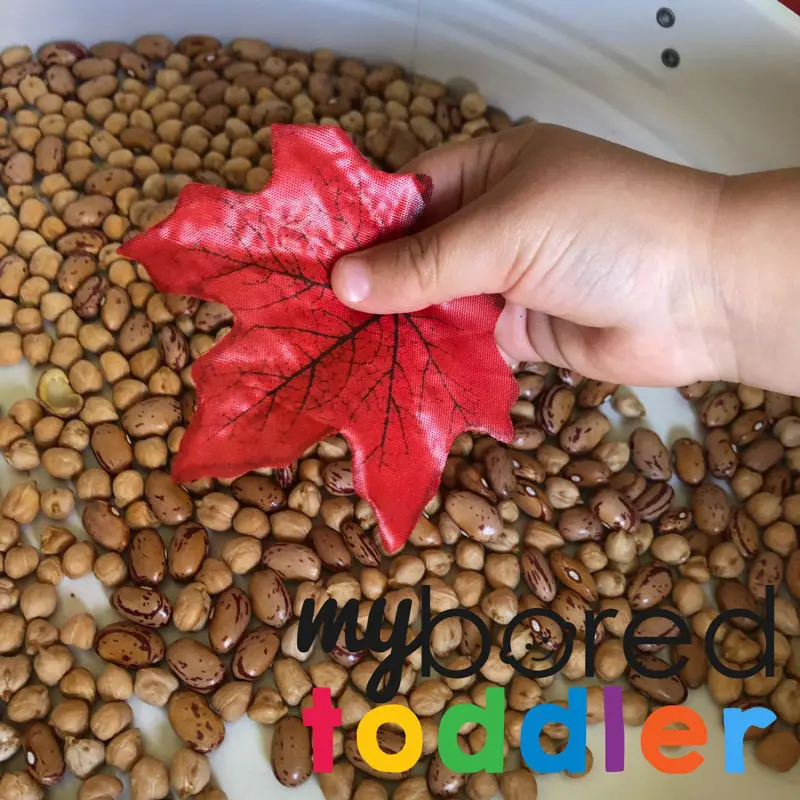 Miss 2 loved exploring this Fall and Autumn Sensory Bin. Scooping and pouring the beans and sorting the leaves, kept her attention for a good 40 minutes. It's always the simplest of activities that are so rewarding!
If you make your own Autumn / Fall scooping sensory bin we would love to see a picture of it in our Facebook group or over on Instagram (use #myboredtoddler and tag @myboredtoddler so we can see).
For more fun Autumn/Fall toddler activitity ideas you might like:
Autumn / Fall Craft Ideas for Toddlers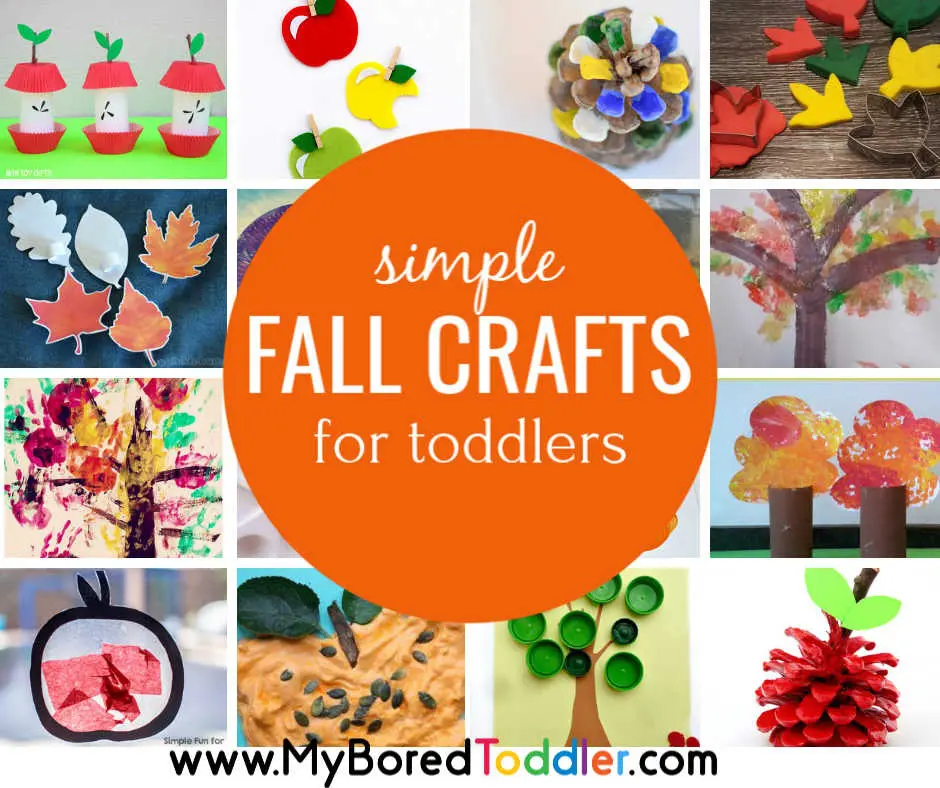 Fall Sensory Bins for Toddlers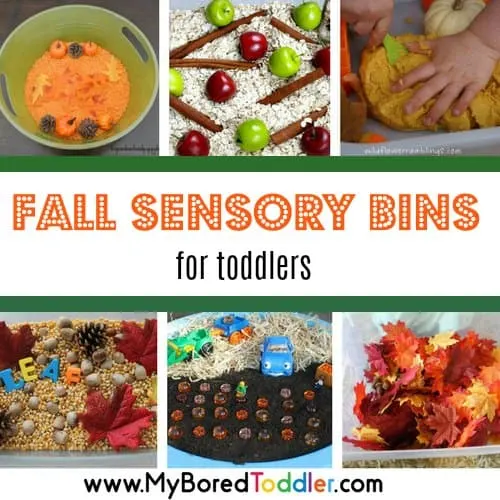 If you enjoyed this post why not PIN IT to Pinterest (follow @myboredtoddler on Pinterest HERE).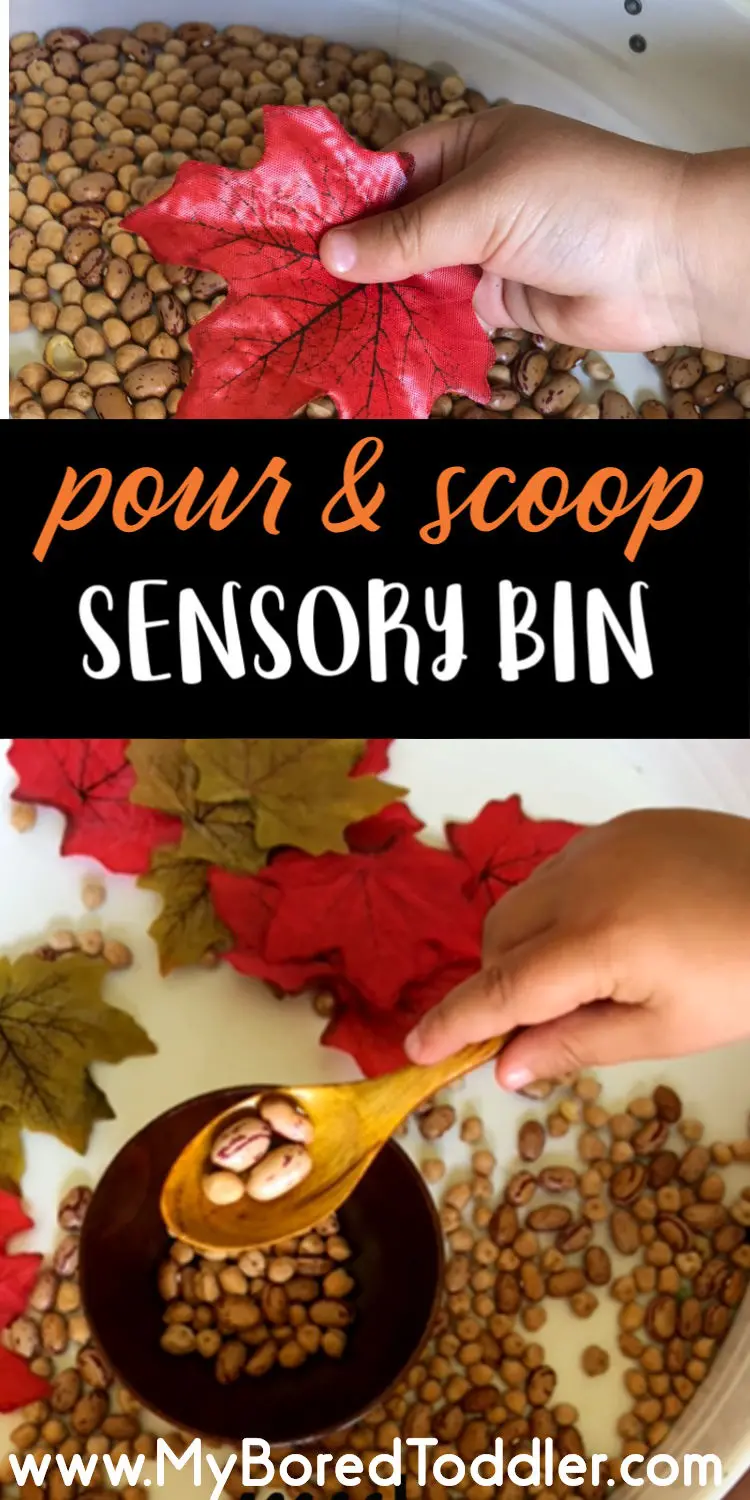 About the Author:
Dani is a busy stay at home Mum of 3 and early childhood teacher in training who is passionate about play based learning throughout early childhood. For educational play ideas that you can do at home and parenting tips visit Play Inspired Mum Check her out on Instagram andFacebook