The fall apple harvest inspires some great fall activities for toddlers like this fun apple tree craft. Choose paint and paper in fall colors like brown, red, and green to provide a simple painting activity for your toddler.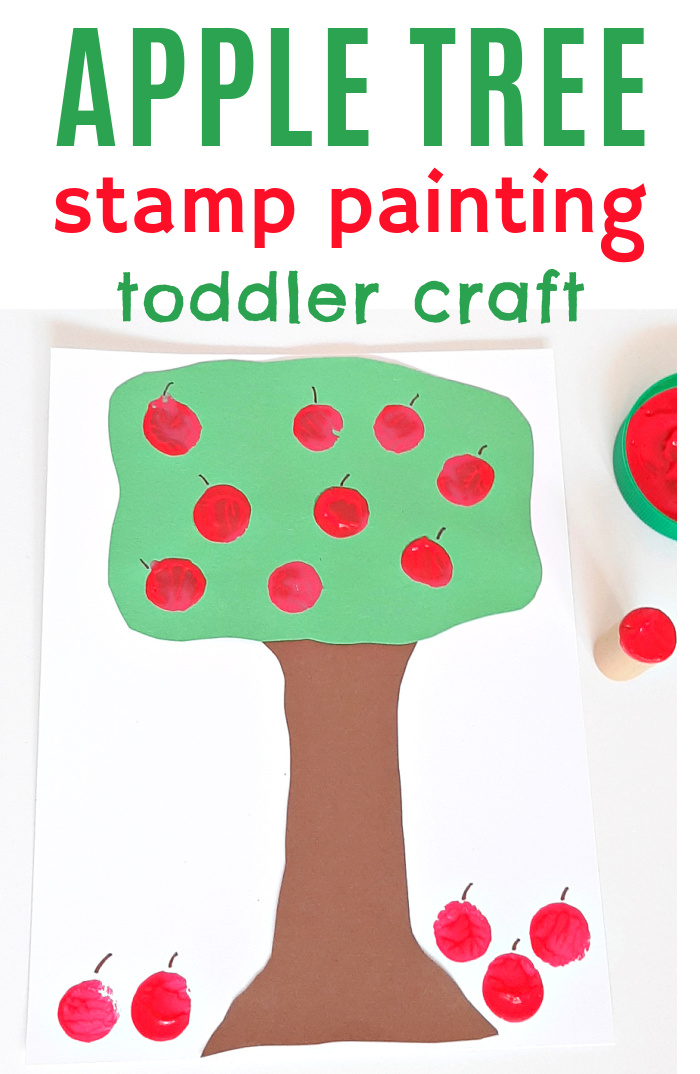 Apple Tree Stamp Painting
The changing temperature and colorful leaves let us know that summer is fading and autumn is arriving. One of the best things about the fall season is the apple harvest and we have been loving all of our apple crafts and activities.
Stores and markets are often filled with green, yellow and red apples. It's fun to taste them all with the kids and choose your favorites.
Apple tree crafts are a great way for toddlers and preschoolers to explore apples. This painting activity with a paint stamp is easy to set up with everyday craft supplies.
We always love to match our toddler crafts to a great book and you can't go wrong with Ten Red Apples - available HERE on Amazon.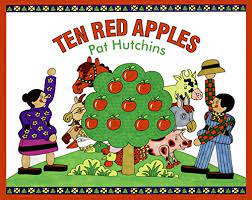 What you need for Apple Tree Stamp Painting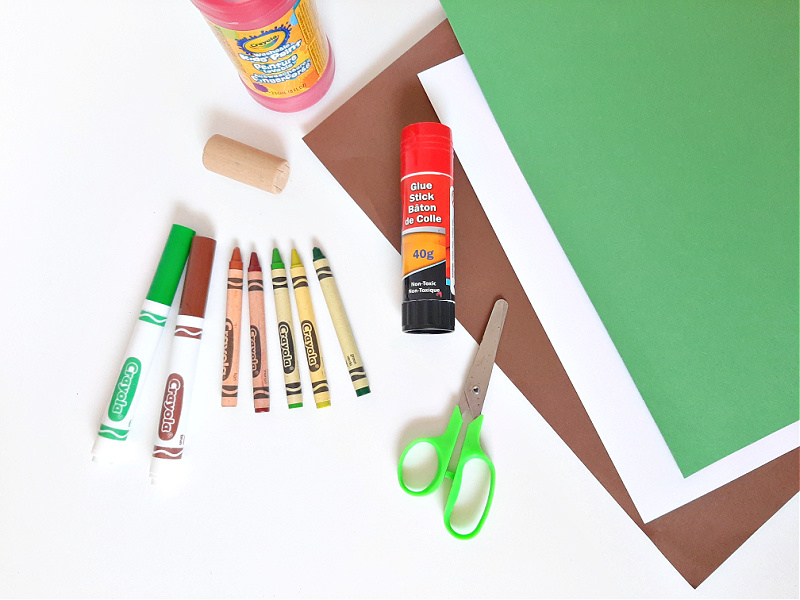 This activity can easily be adapted to the supplies you have on hand, and to the interest and skill level of your child.
alter the colors of paper for the trunk and tree top
stamp green apples or yellow apples
draw colorful leaves in the tree top
How to make your Apple Tree Stamp Painting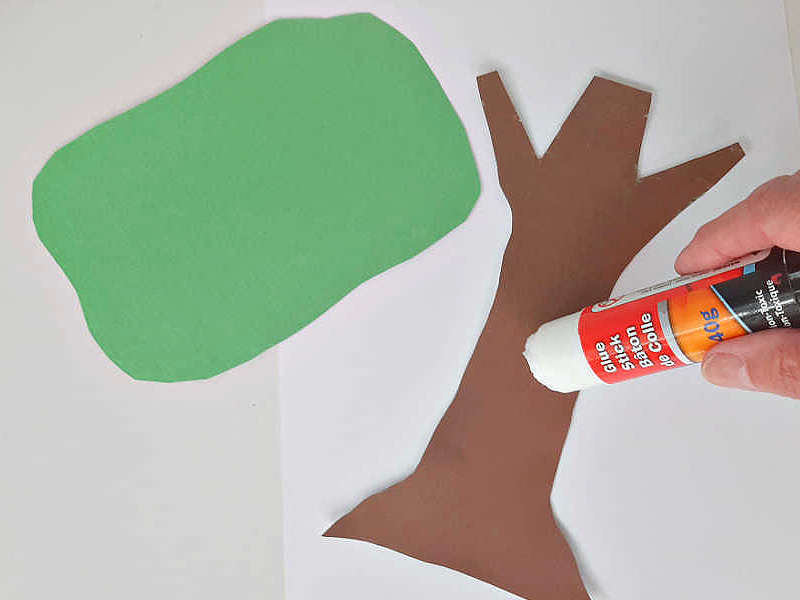 Kids can draw a tree on their own, or you can prepare a tree ahead of time.
Cut out a tree trunk and a tree top from construction paper.
Spread glue on the trunk and tree top with glue stick.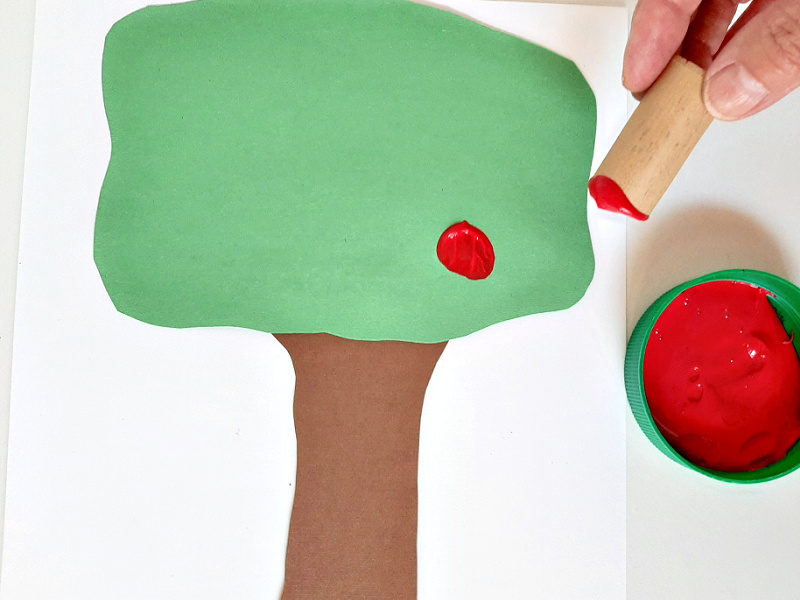 Glue the tree trunk and tree top cutouts onto construction paper or cardstock. You can glue the tree to a piece of cardboard for a stronger canvas.
If preferred, you can place the tree top under the limbs of the tree.
Pour red paint onto a recycled foam tray or jar lid.
Dip the cork in red paint. Stamp onto the tree top to make apples in the tree.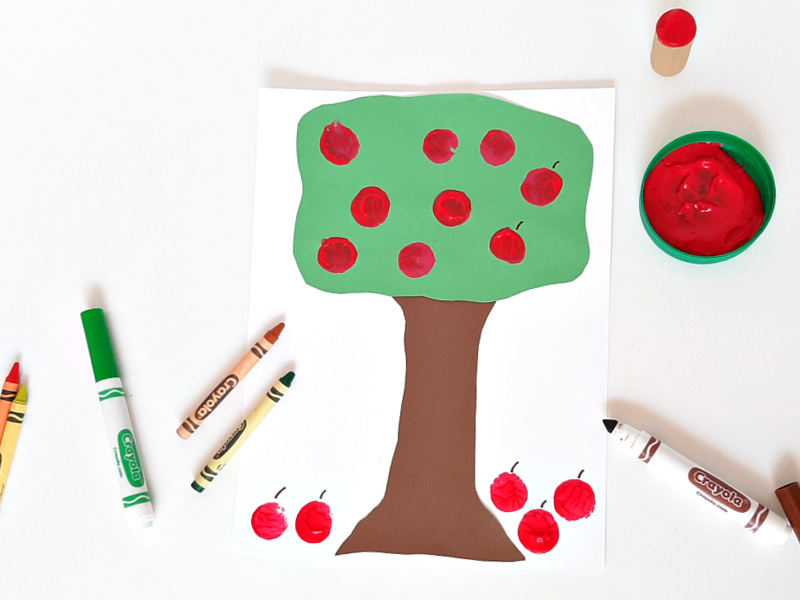 Add apple stems with a marker or crayon.
Kids can add grass or flowers or other drawings to their pictures.
If preferred, your toddler can color a drawing of a tree trunk and tree top with crayons or markers.
If you use cutouts, you can provide precut pieces, or have your toddler cut out the pieces and glue them to cardstock.
The tree top can be orange or yellow to reflect the fall season, depending on paper colors you have on hand and kids preference for the activity.
Whatever option you choose, this fun and easy activity supports fine motor work and creativity.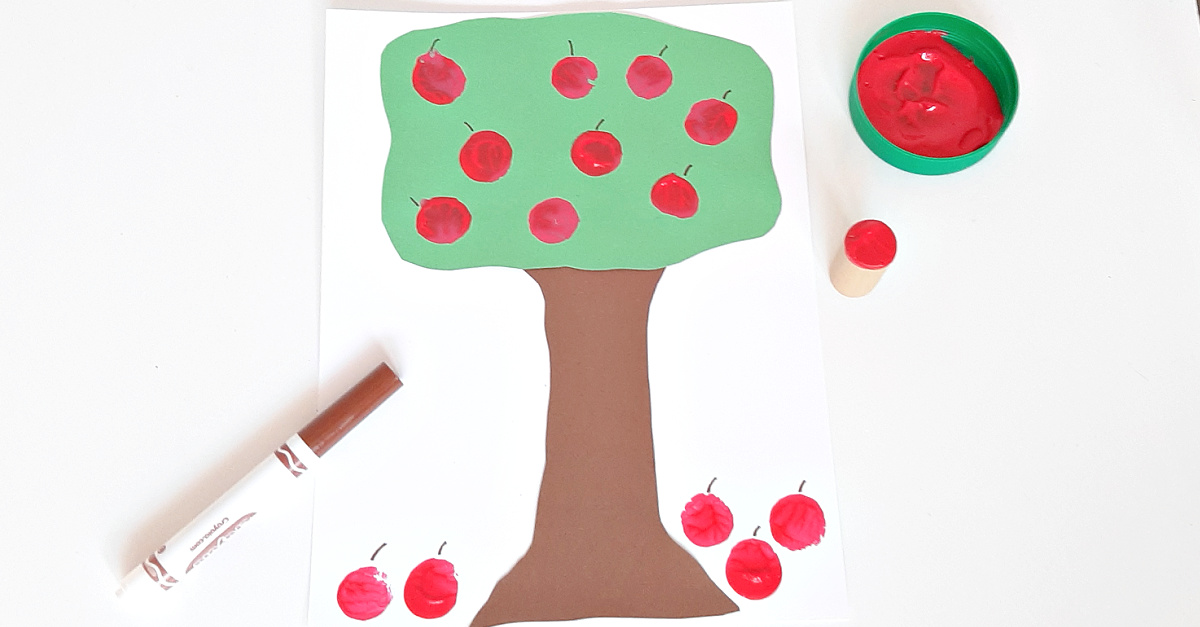 Give kids the opportunity to do as much of the project on their own as possible. Child-led activities lead to engaging discussions and unique outcomes.
This can be achieved by setting out a few pieces of the activity – a tree drawn on paper or cutouts of a tree trunk and a tree top – along with crayons and scissors, a cork, and some paint.
Your child will be inspired to make the tree in his or her own way.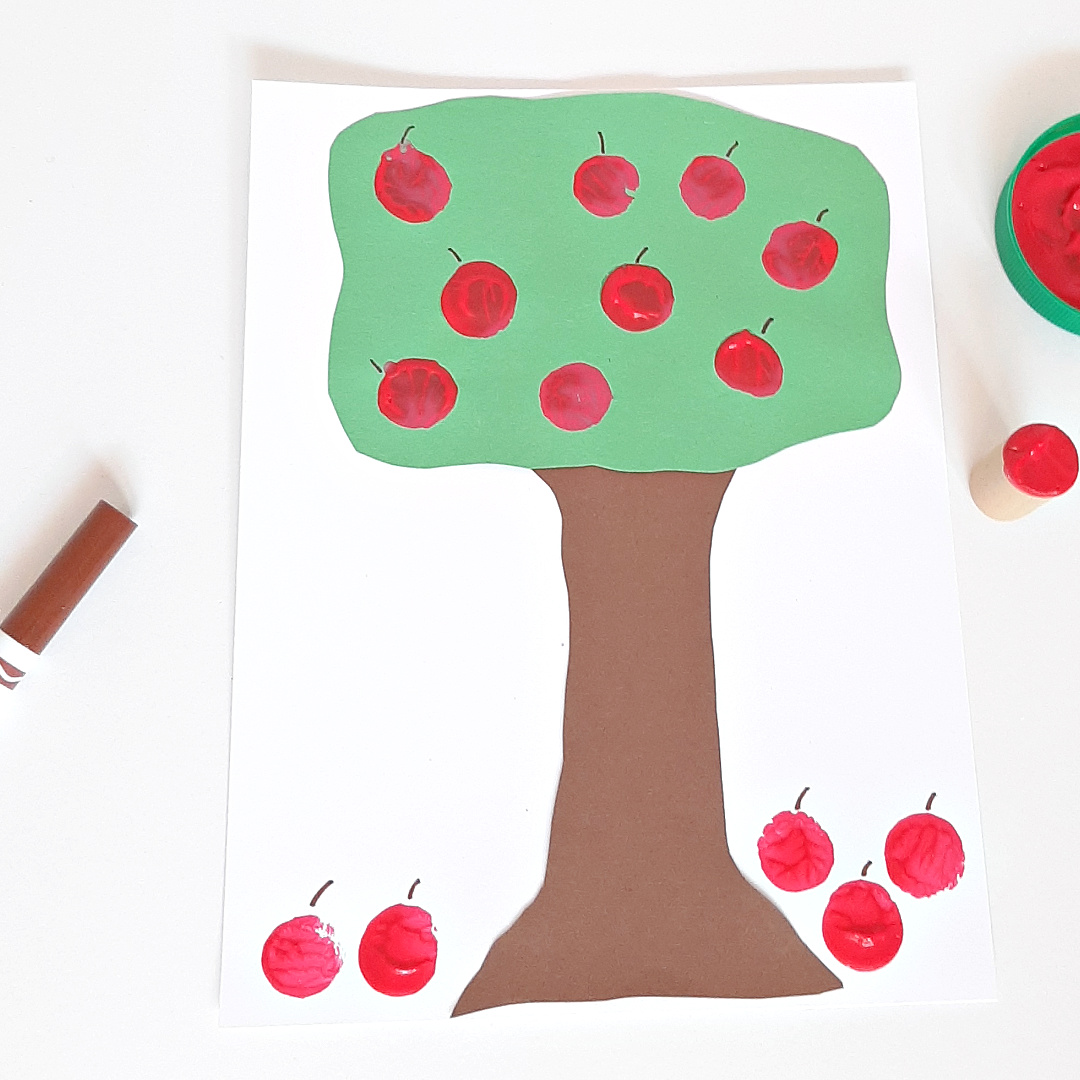 If you loved this post why not share a picture in our Facebook Group or on Instagram. Follow @myboredtoddler and use #myboredtoddler so we can all see!
SOME MORE FUN TODDLER ACTIVITY IDEAS YOU MIGHT ENJOY ARE: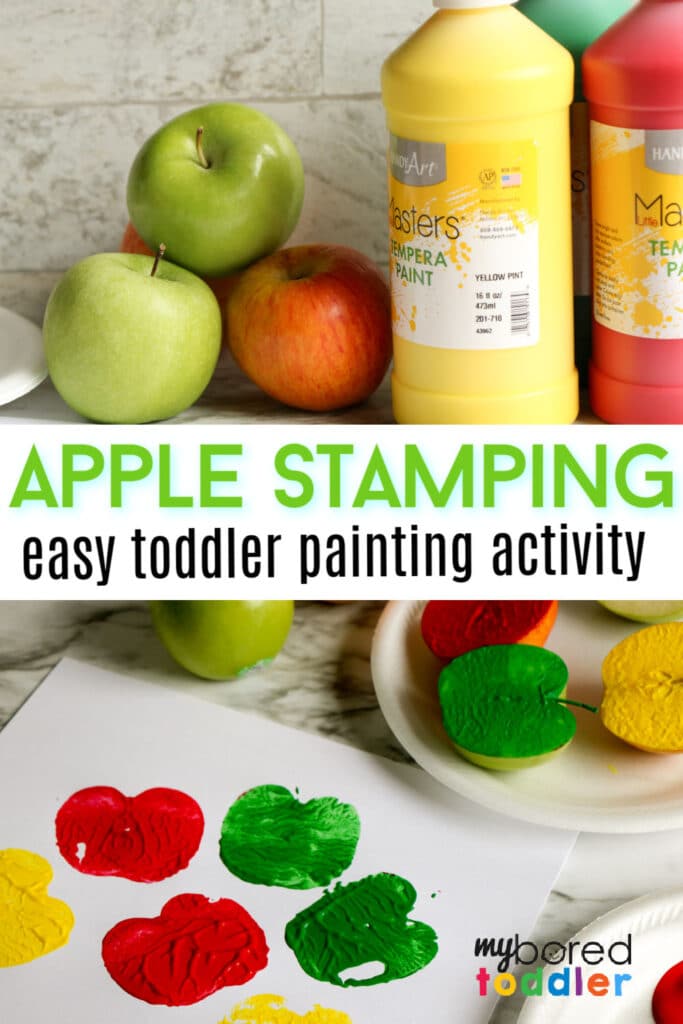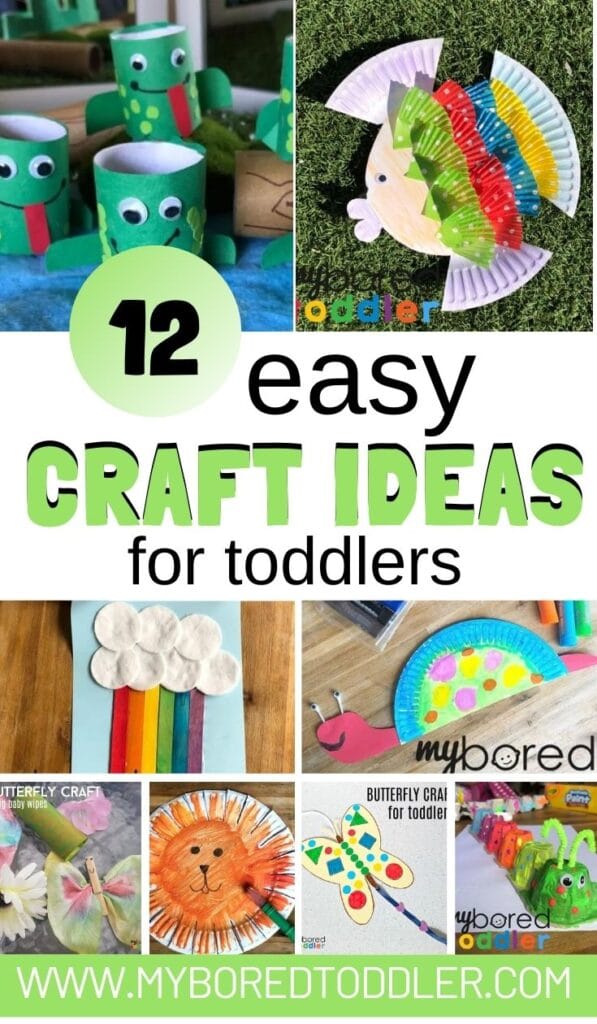 About the Author
Heather is a former preschool teacher and founder of preschooltoolkit.com, a website providing early learning resources for teachers and parents. She focuses on creating fun crafts and activities that engage developmental skills while promoting hands-on learning through play. Follow her on Facebook, Pinterest, Twitter, Instagram