Celebrate St. Patrick's Day with a fun craft and counting game for toddlers. The simple rhyme is easy for kids to learn with cute little shamrock stick puppets.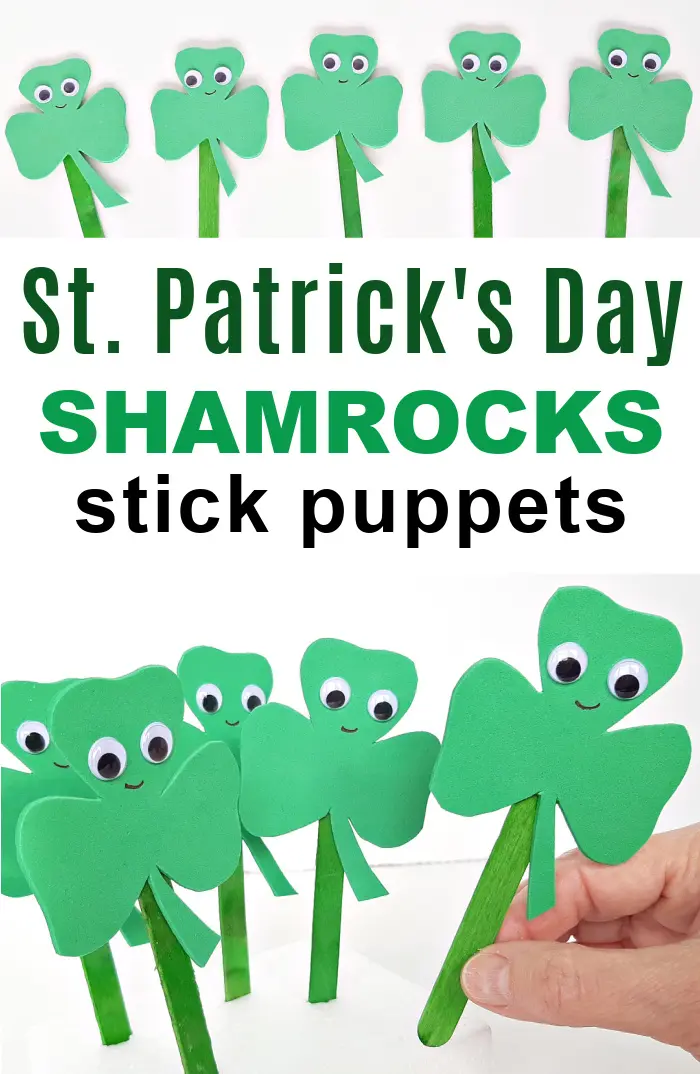 Shamrock Puppets Craft and Rhyming Game
Kids love counting and sorting stuff. There are lots of everyday opportunities for kids to experience counting: toy cars parked in a cardboard box garage or autumn leaves scattered on the ground.
Puppets are a wonderful support for practicing math skills along with language skills. They put fun and imagination into daily play.
Craft stick puppets are easy to make with everyday materials. This simple craft and rhyming game are a perfect combination for your St. Patrick's Day theme.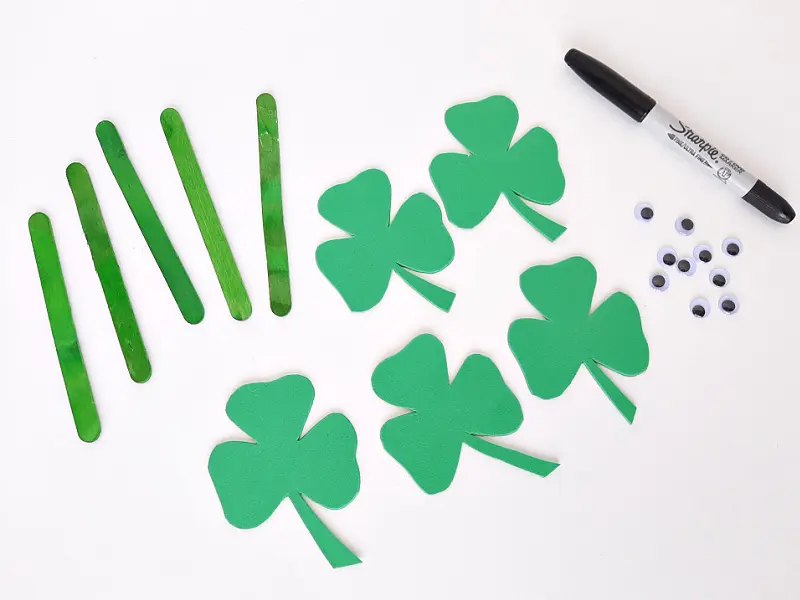 Supplies
The little shamrocks can be cut from green craft foam as shown in the photo or made with cardboard or construction paper. Make the shamrocks large or small, depending on the available materials and your preference for your child.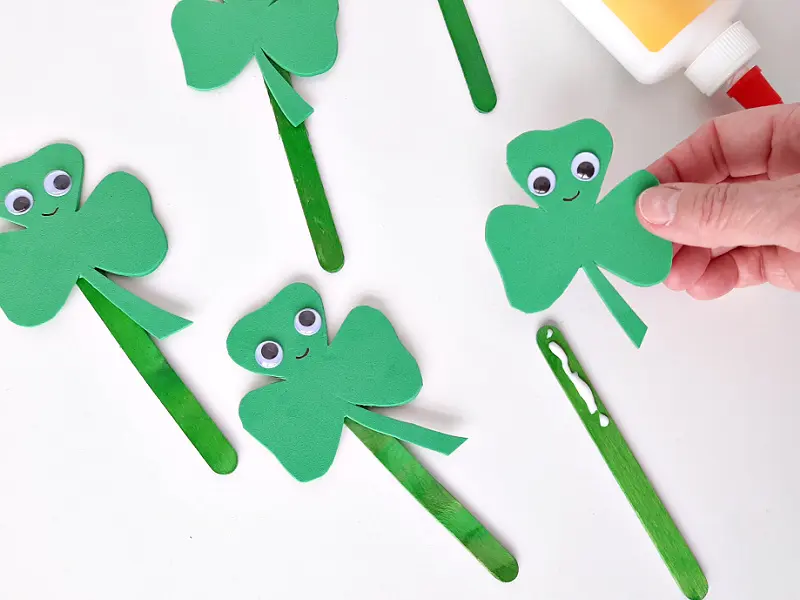 Use white school glue or a glue gun to attach the eyes to the shamrocks, and the shamrocks to the craft sticks.
Craw a happy smile with a black permanent marker.
Place the shamrocks on the table or hold them in your hand. Remove them one at a time as you recite the rhyme. Your toddler can count the number remaining each time they remove one.
5 little shamrocks green.
Prettiest ever seen.
Let's pick one, growing in the sun.
4 little shamrocks green.
Repeat the chant as you countdown from five until you reach "no little shamrocks green".
The singsong lyrics help make the words easier to remember. Your toddler can learn the words and become familiar with counting as you play.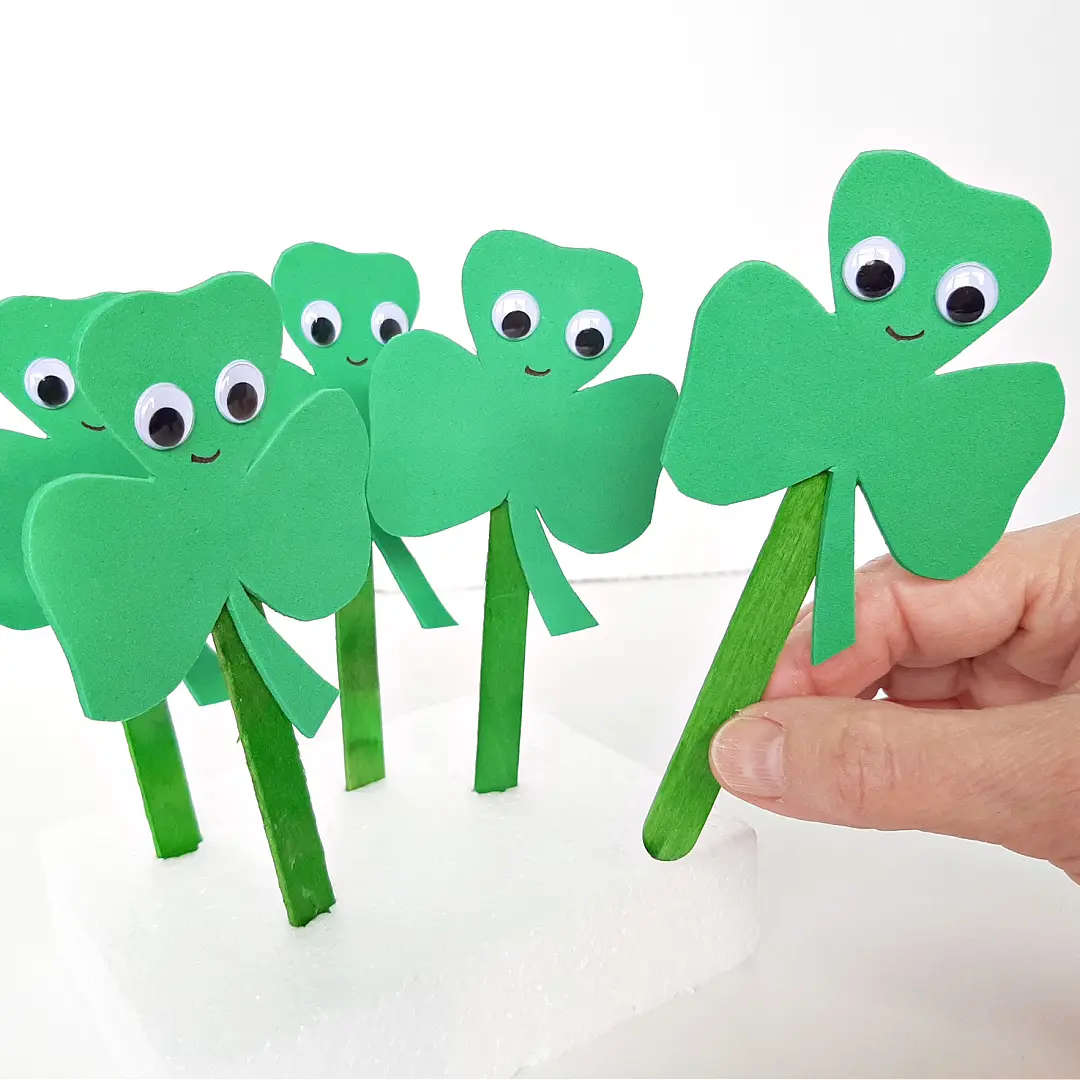 Place the shamrocks in a holder such as a piece of solid packing foam or a plastic cup when not in use.
You can print numerals one to five on the shamrocks or to the sticks to support the beginning recognition of numbers. You can also add more shamrocks when your toddler is ready for the challenge!
This simple craft is easy to make with basic supplies and supports fine motor play and language skills in early learners. The completed puppets prompt some fun pretend play, and maybe a puppet show!
Make this a part of your St. Patrick's day activities with your toddler or preschooler.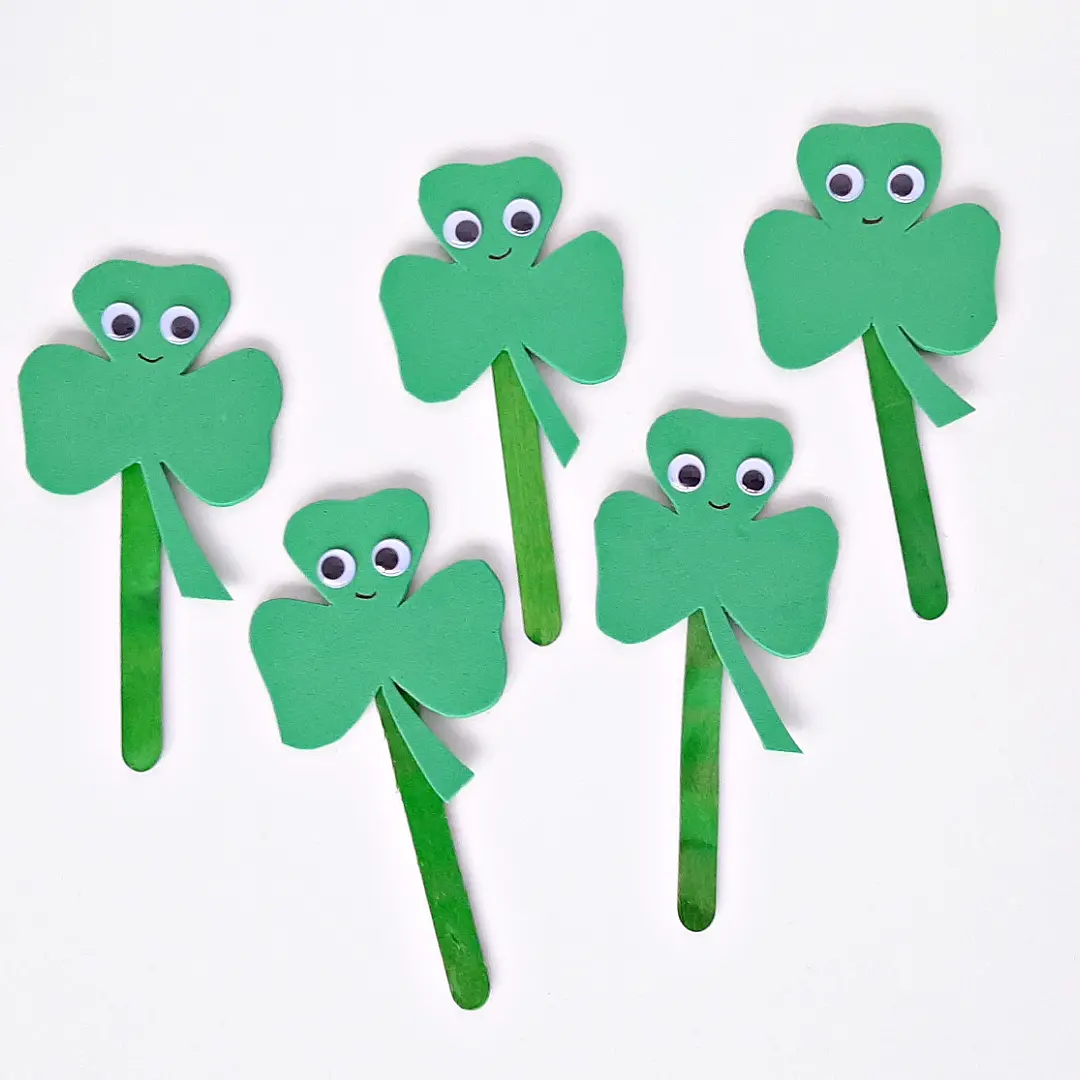 For more fun toddler activity ideas why not join our Facebook Group or follow us on Instagram – follow @myboredtoddler and use #myboredtoddler.
SOME MORE FUN TODDLER ACTIVITY IDEAS YOU MIGHT ENJOY ARE: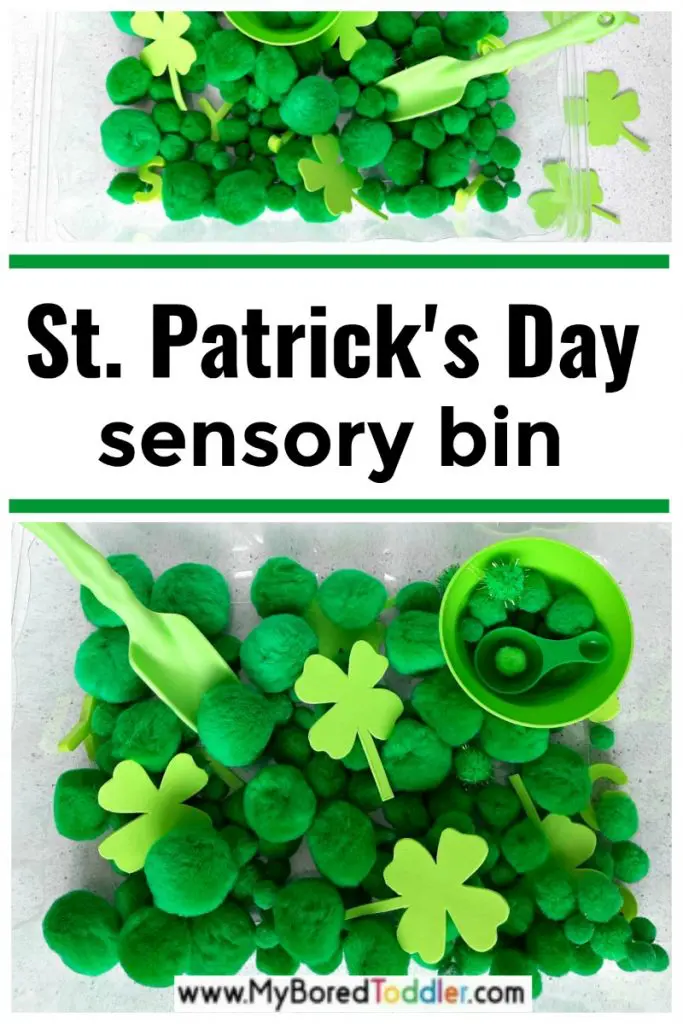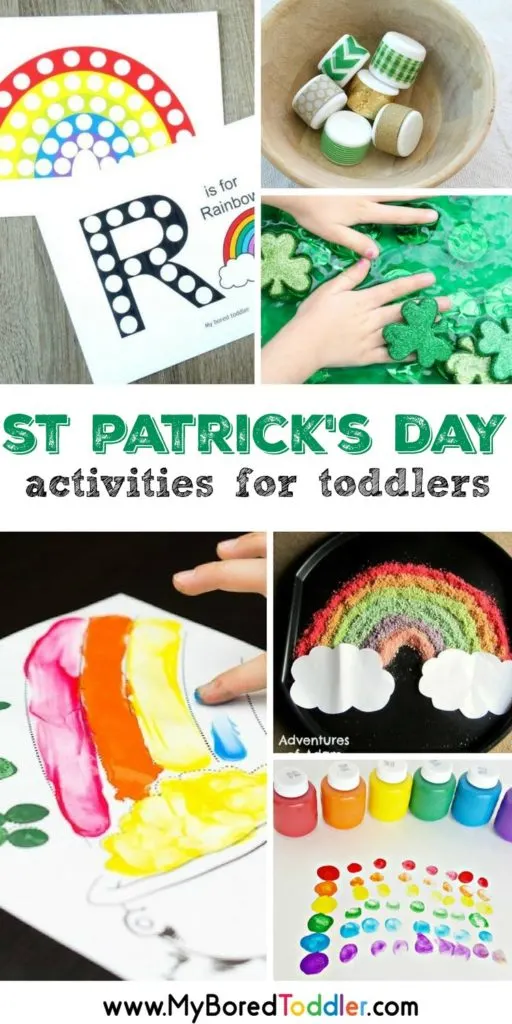 About the Author
Heather is a former preschool teacher and founder of preschooltoolkit.com, a website providing early learning resources for teachers and parents. She focuses on creating fun crafts and activities that engage developmental skills while promoting hands-on learning through play. Follow her on Facebook, Pinterest, Twitter, Instagram