Support shape recognition with simple activities like this sorting activity using foam cutouts. This fun, and colorful, activity, provides hands-on interaction with basic shapes.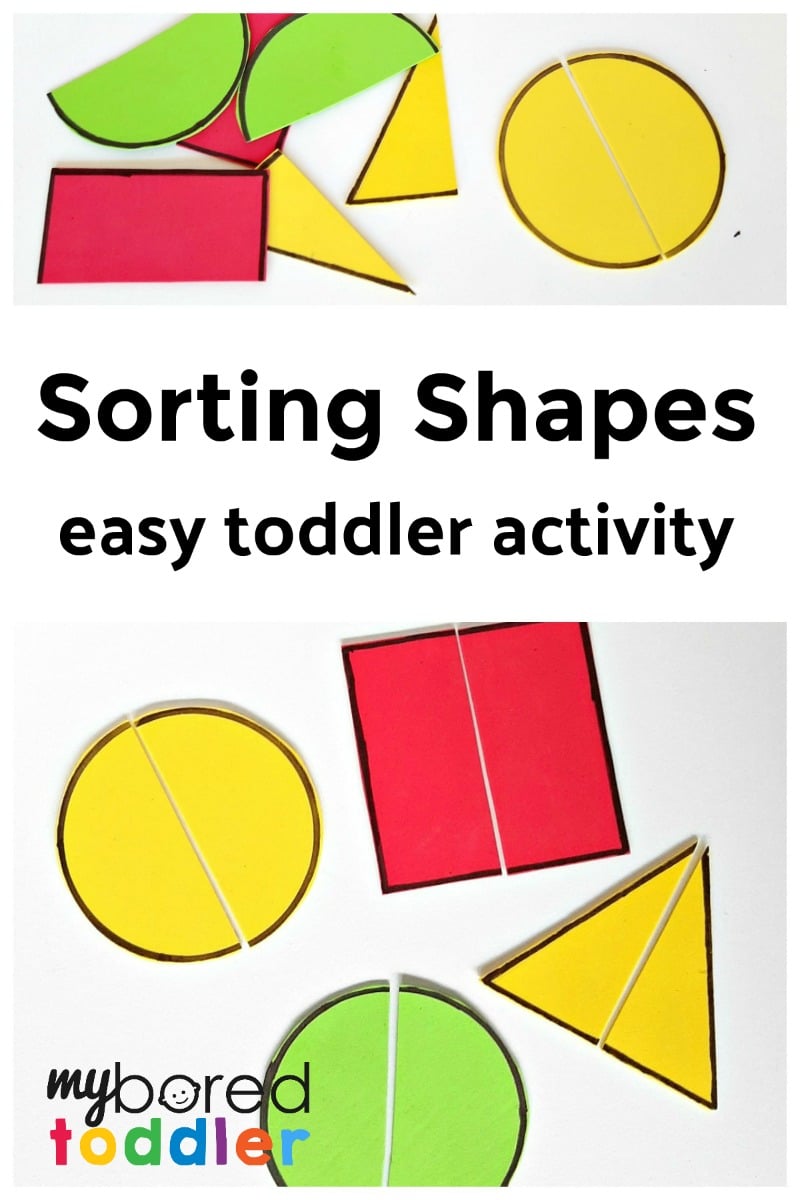 Sorting Shapes - Easy DIY Shape Activity for Toddlers
Toddlers interact with basic shapes in everyday play – the round blue ball for playing catch, the square blocks for building a tower. Sometimes shapes even show up at snack time – triangle crackers, rectangle carrot sticks.
Kids get excited when they spot a shape they recognize. It could be part of a street sign or a logo, or an image on a banner in the supermarket. It's fun for both you and the kids to point out and name shapes as you see them together.
Shapes are easy to make using craft foam for a shape sorting activity with toddlers.
Materials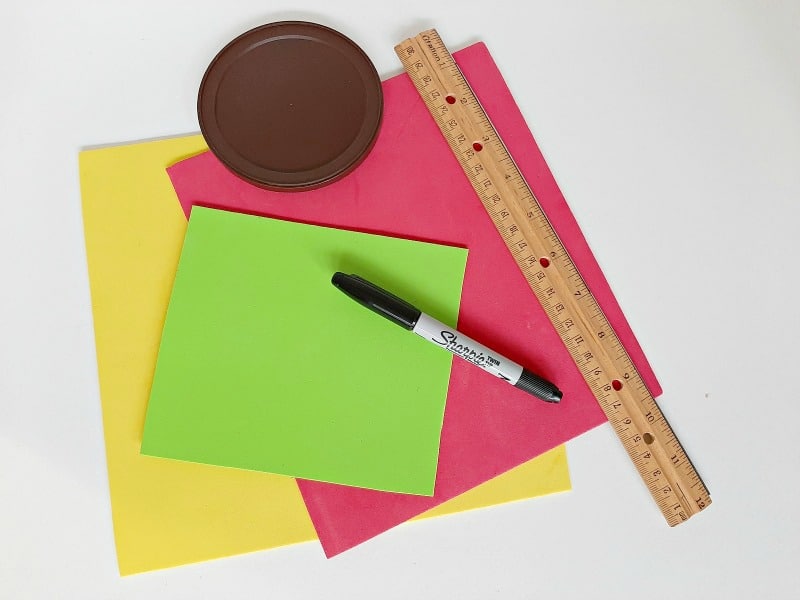 Instructions to make your own DIY Shape Activity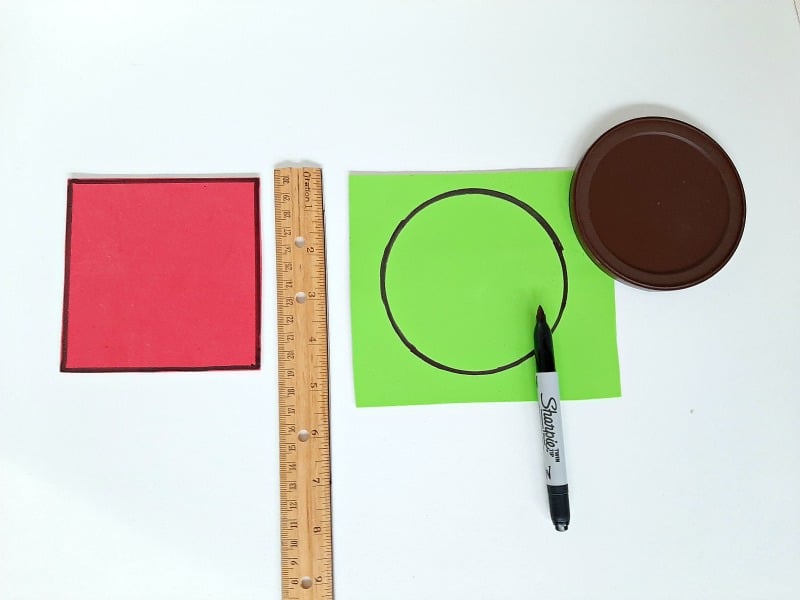 Trace a lid to make the circle. Measure the diameter. This circle has a diameter of 4 inches (10 cm). This measurement will be a guide for drawing other shapes in a similar size.
Draw a 4 inch square.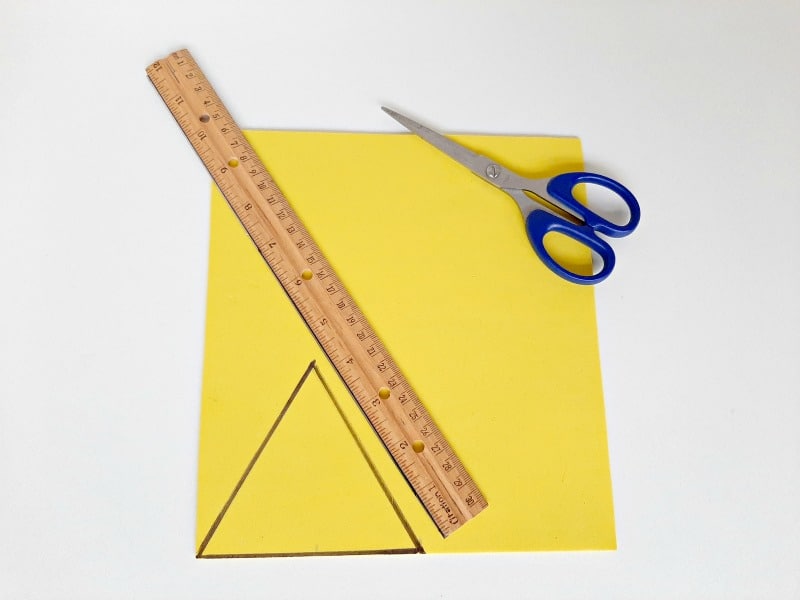 Create a triangle with all three sides equal in length. Alternately, draw a triangle with just one side measuring 4 inches, whichever you prefer.
Outline the shapes with a black marker to highlight the shapes for your toddler.
The measurements are only a guideline. Your toddler will enjoy the activity regardless of whether your measurements are the same as shown here, or not exactly the same for each shape.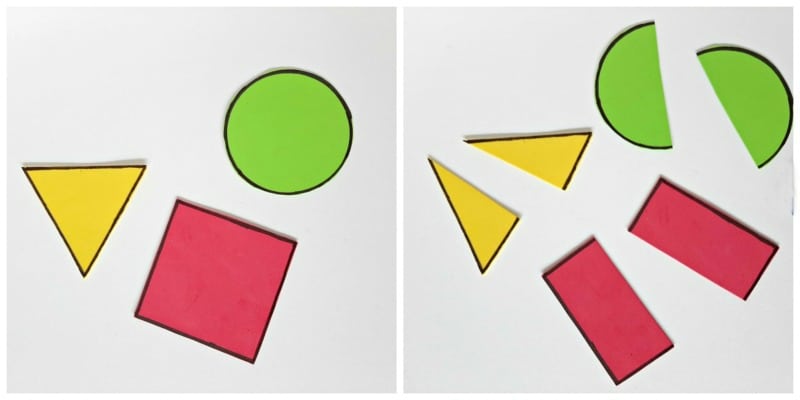 Cut each of the foam shapes in half. Set out the shapes on a table for your toddler to explore.
Encourage your toddler to find pairs that match up to make a shape. The lines made with the black marker serve as a guide for lining up the halves.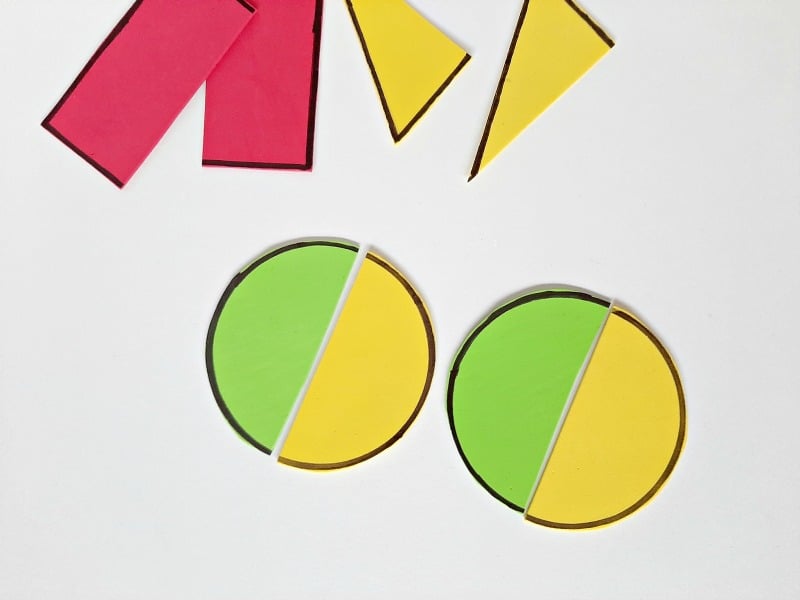 Cut out the same shape in different colors for additional play value.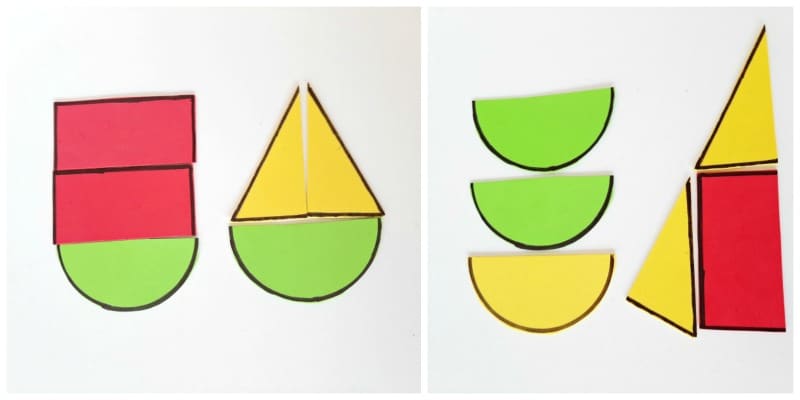 Put different halves together to make new shapes and designs. The various combinations provide endless possibilities to imagine and create. Kids can sort and build as they explore the different shapes.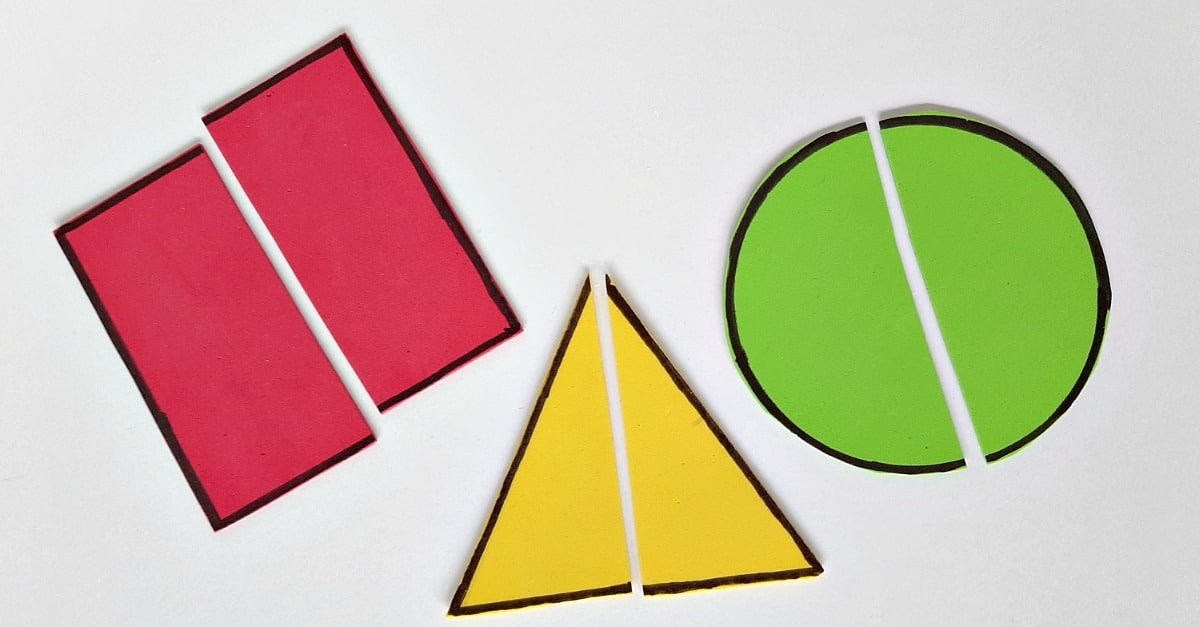 Kids will love this simple activity for the soft texture of the foam shapes, and the different colors for building and exploring. Guide the activity by naming the colors and shapes as your toddler plays.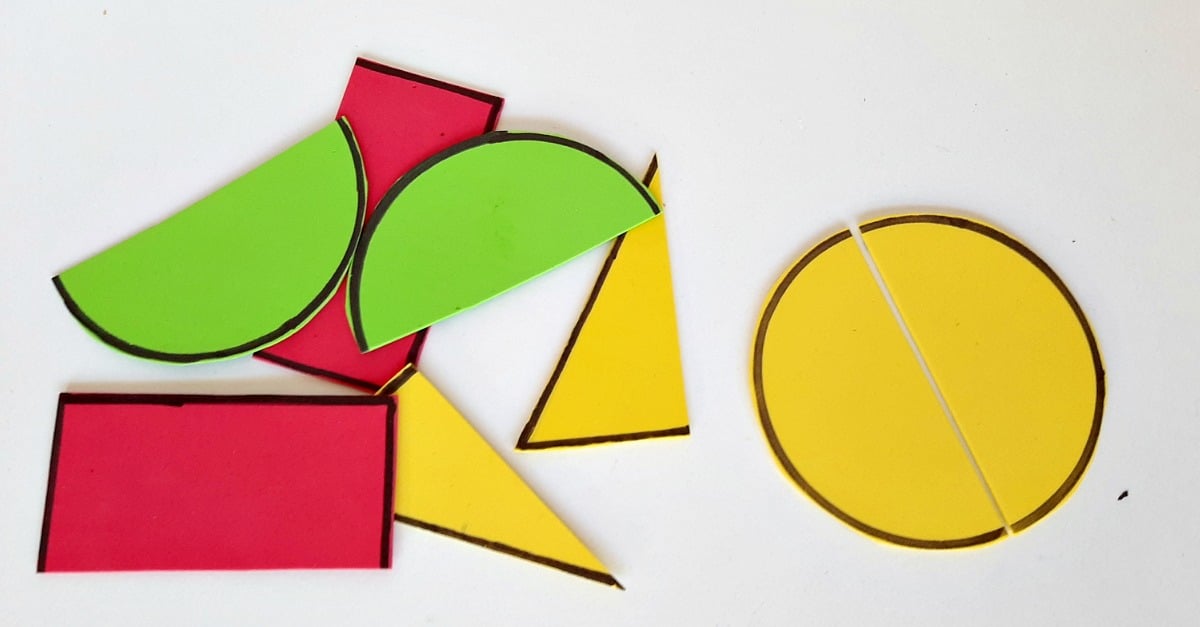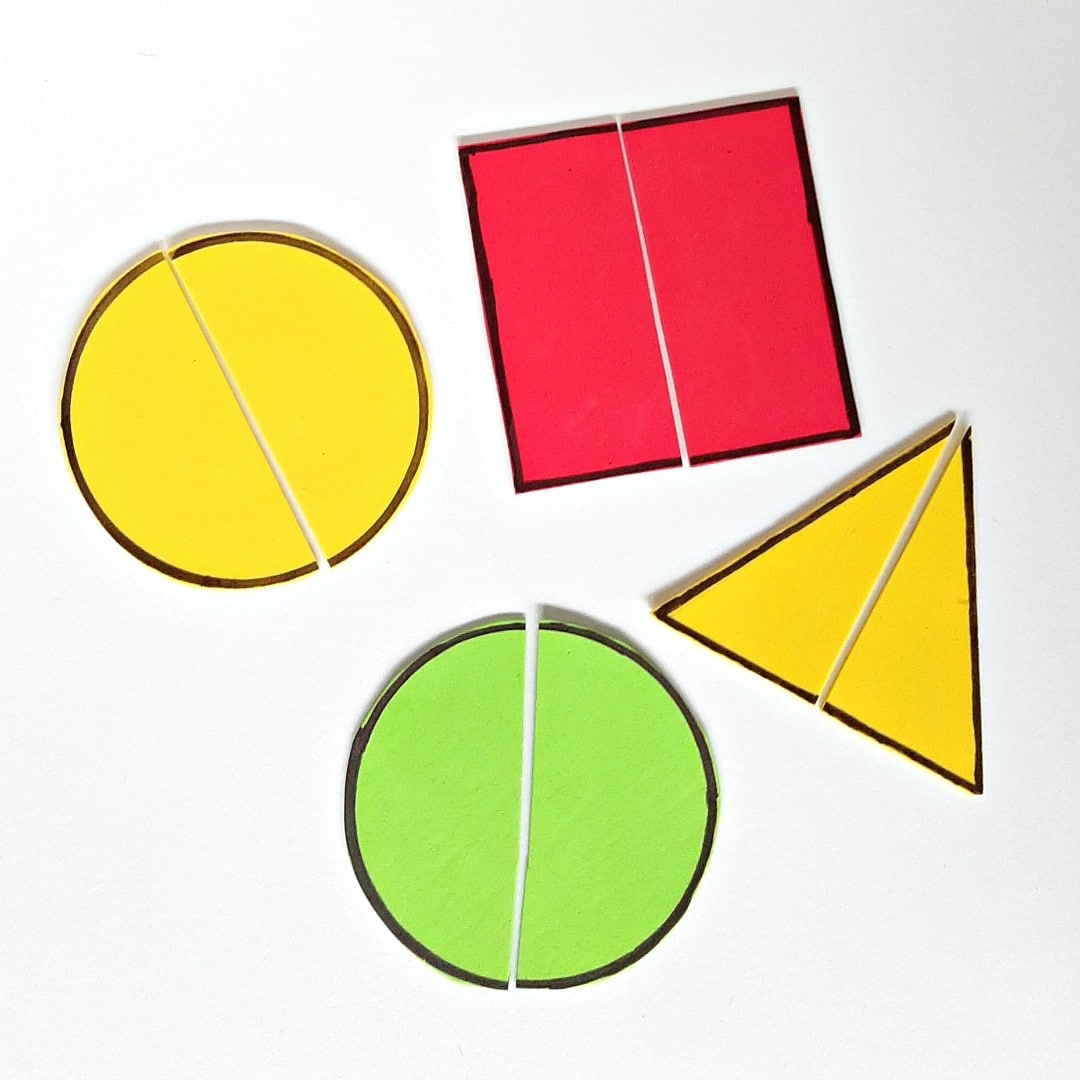 For more fun toddler activity ideas why not join our Facebook Group or follow us on Instagram – follow @myboredtoddler and use #myboredtoddler.
SOME MORE FUN TODDLER ACTIVITY IDEAS YOU MIGHT ENJOY ARE: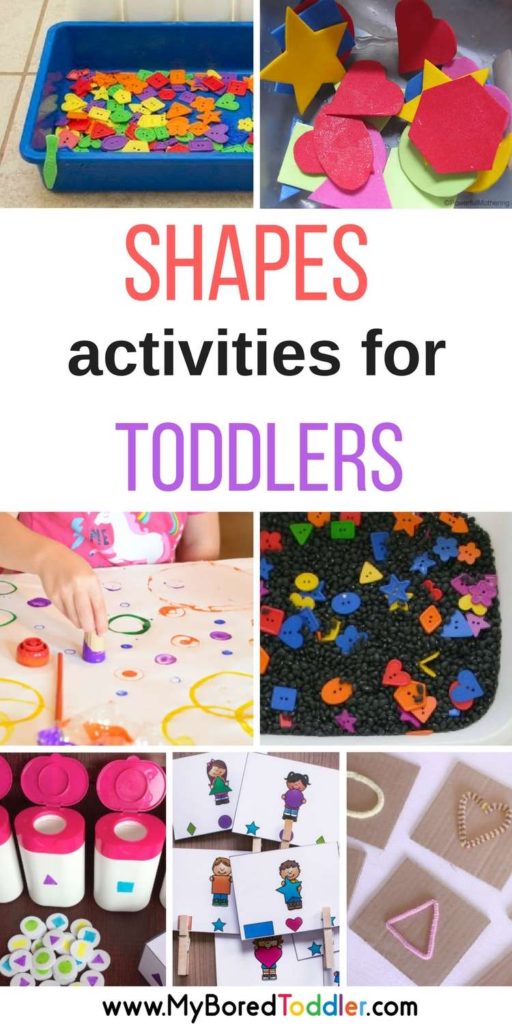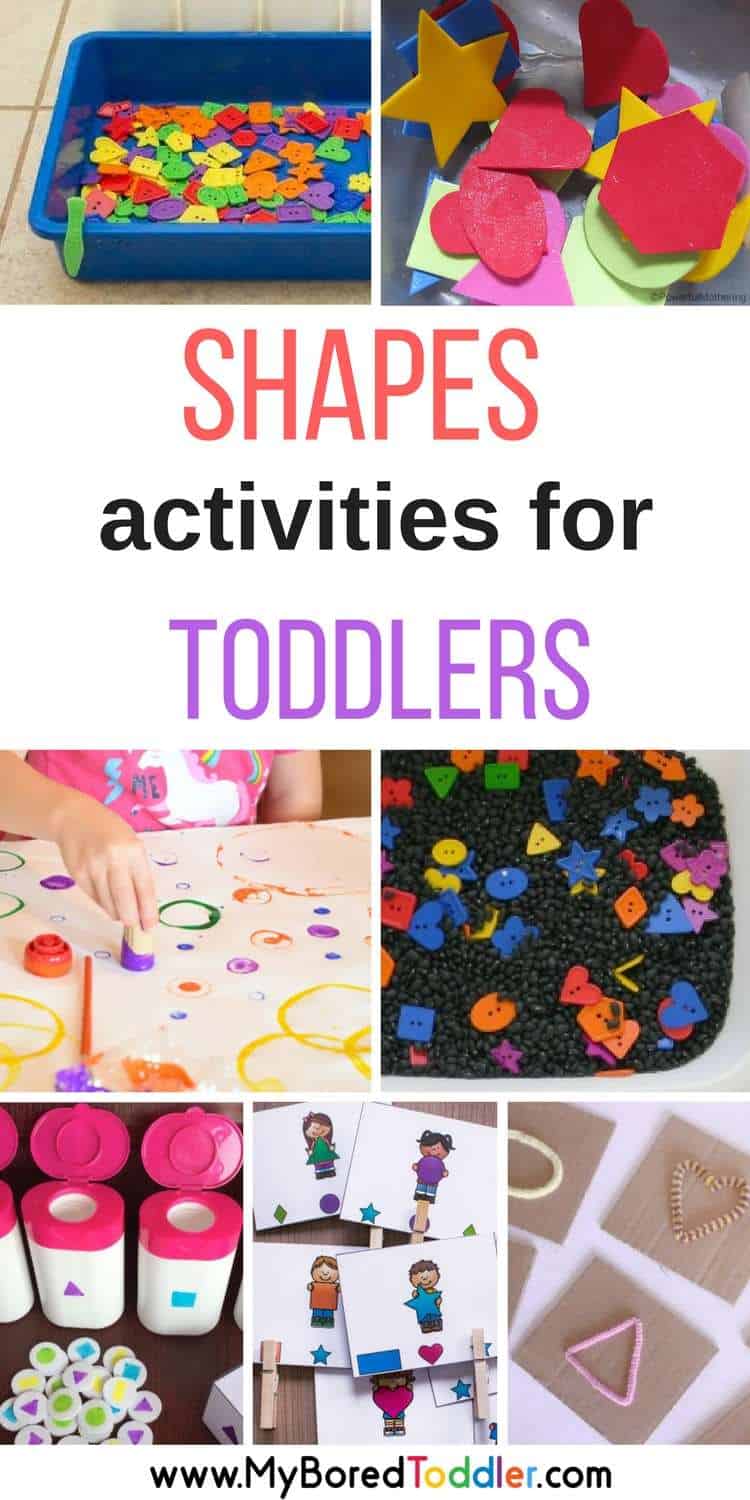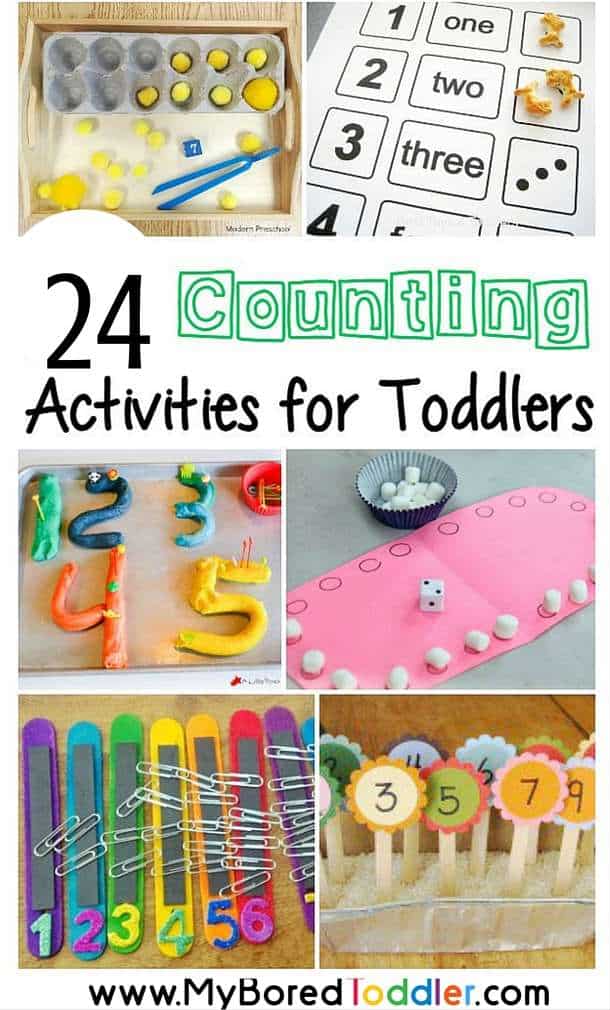 About the Author:
Heather is a former preschool teacher and founder of preschooltoolkit.com, a website providing early learning resources for teachers and parents. She focuses on creating fun crafts and activities that engage developmental skills while promoting hands-on learning through play. Follow her on Facebook, Pinterest, Twitter, Instagram