Kids will love using socks as painting tools in this fun toddler painting activity. Mixing colors and textures provide sensory and fine motor play as kids get creative with socks!


Toddler Painting Activity with Upcycled Socks
Painting activities are fun anytime, but using upcycled socks as a painting tool adds a unique opportunity for kids to explore and learn as they paint.
Reuse socks that are worn or too small. Socks with holes will work too!
We often find one-of-a-kind socks in the laundry that can be put to good use in this painting activity.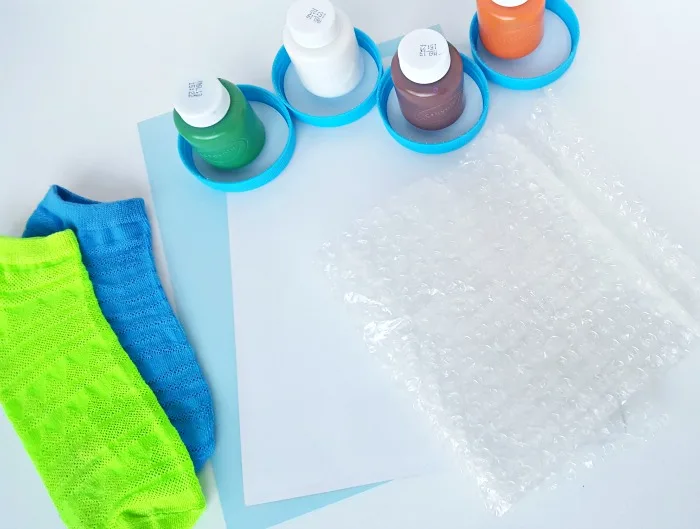 What you need to paint with socks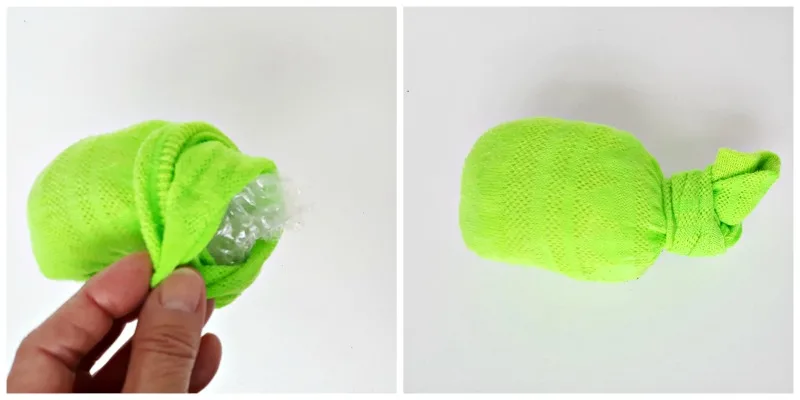 Push a small piece of bubble wrap into the toe of the sock. You could also use other materials such as newspaper but the bubble wrap will not be affected when the sock becomes saturated with paint.
Kids will love helping with this part of the activity.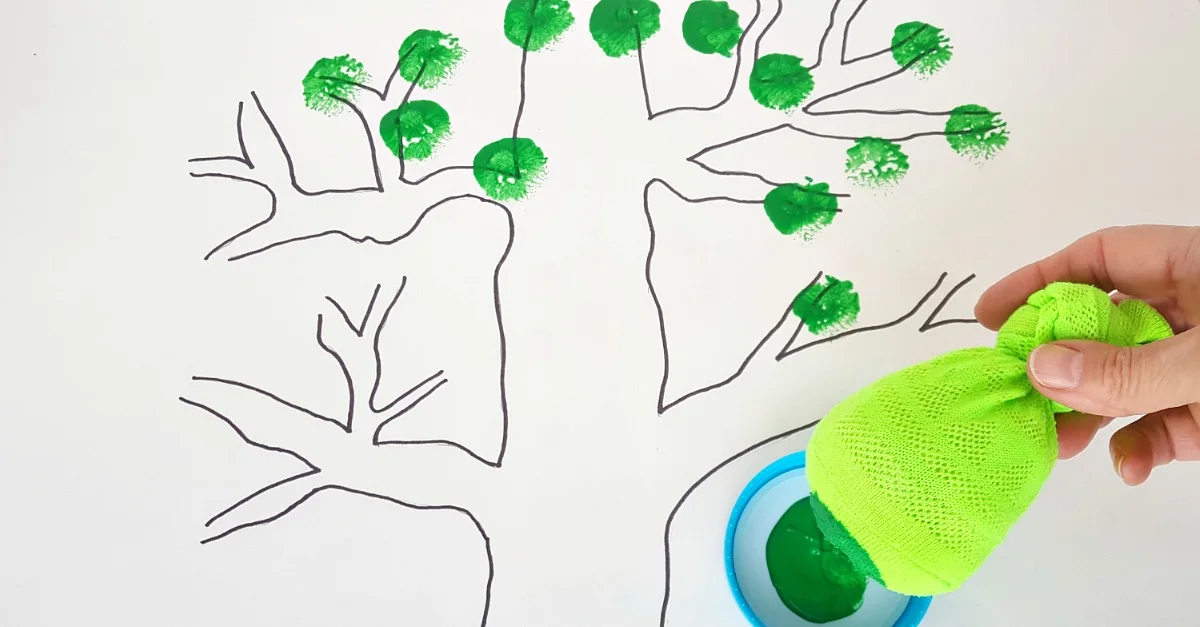 Instructions:
I you want to provide a prompt to get your little artist started, you can draw a simple tree with lots of branches. Kids can add leaves and paint the trunk. Show your toddler how to get different results by either stamping with the socks or making a swiping motion.
Other options for a basic outline or drawing are a house, a face, or an ocean.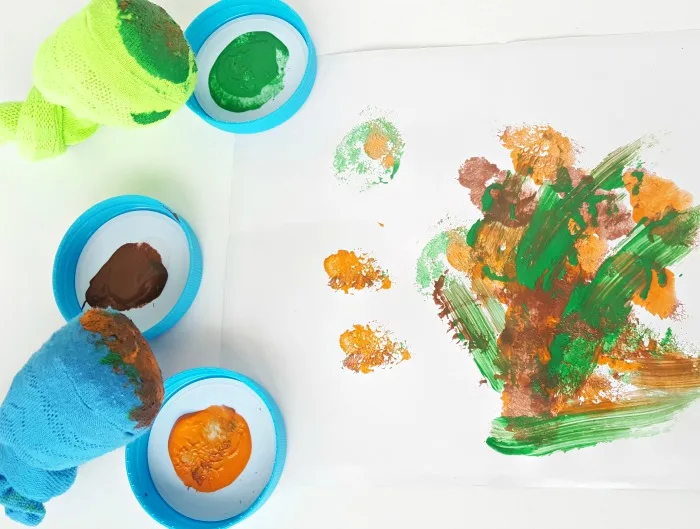 You can also just provide a blank piece of paper for a process art opportunity.
Kids can mix colors and create their own designs without any input or templates.
Practice language skills by talking with your toddler about his painting:
I see you are mixing three colors together. What is your favorite color?

Tell me about this green part of your picture.

How many flowers did you paint?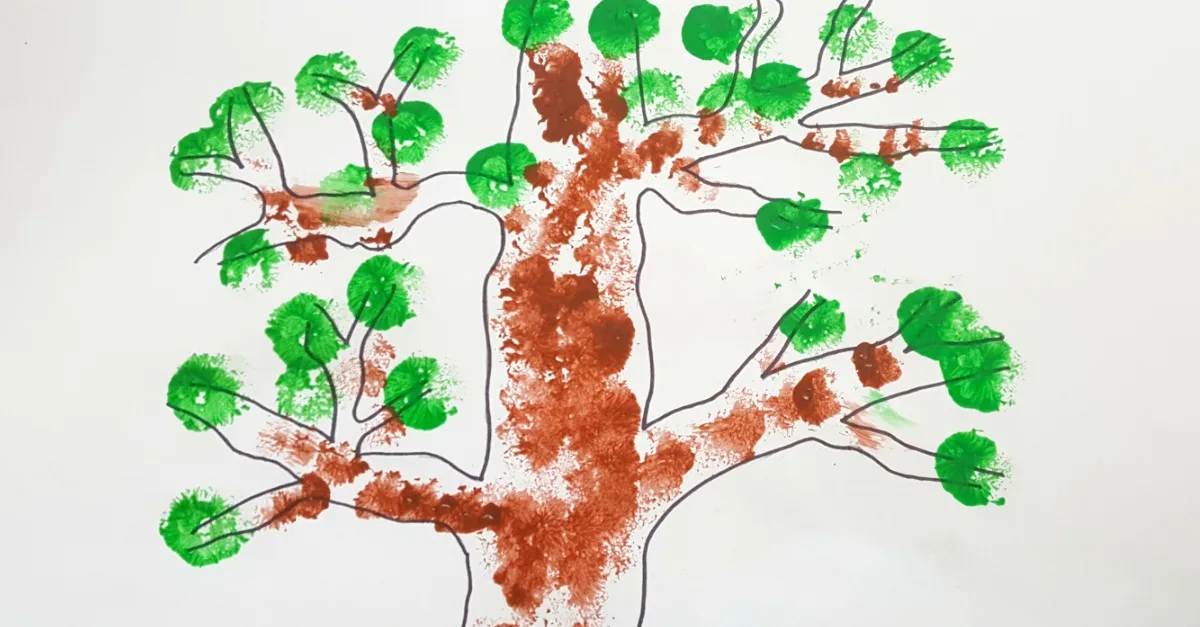 Kids will be drawn to activities that have a unique slant or surprising twist. Imagine the fun of using socks for a painting activity!
Your toddler will benefit from the hands-on experience of creating a silly sock 'paintbrush' and experimenting with how to use it.
By providing creative ways to engage your toddler you will generate learning experiences as you have fun together!
For more fun toddler activity ideas why not join our Facebook Group or follow us on Instagram – follow @myboredtoddler and use #myboredtoddler.
SOME MORE FUN TODDLER ACTIVITY IDEAS YOU MIGHT ENJOY ARE:
Giant Outdoor Painting for Toddlers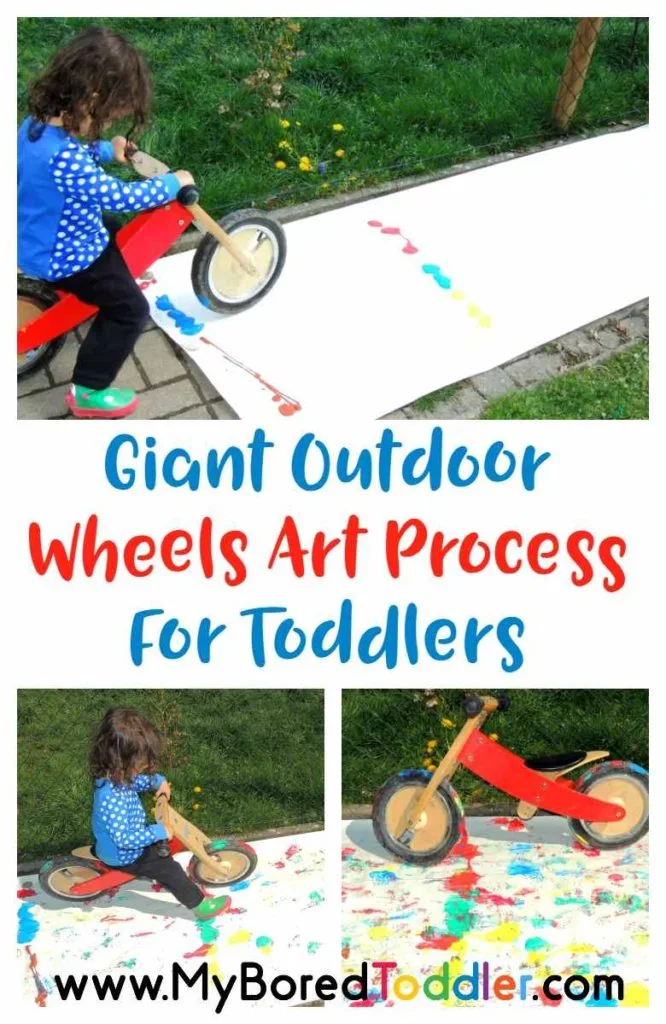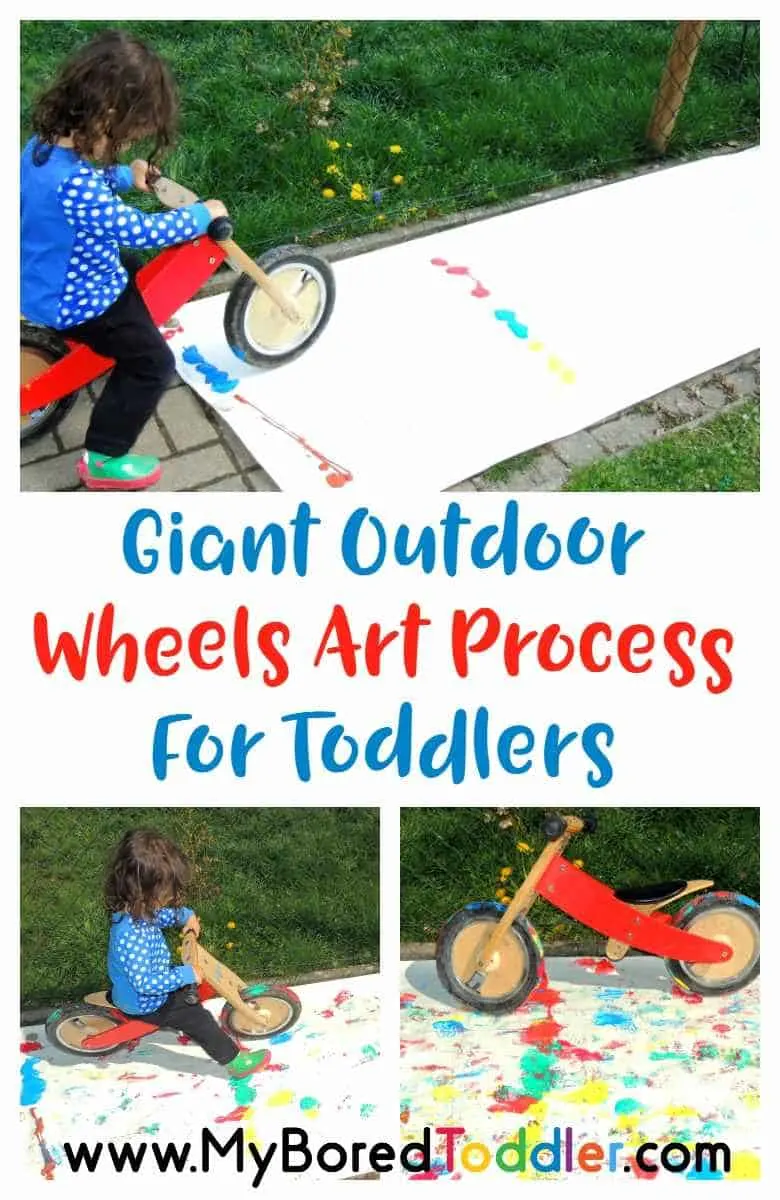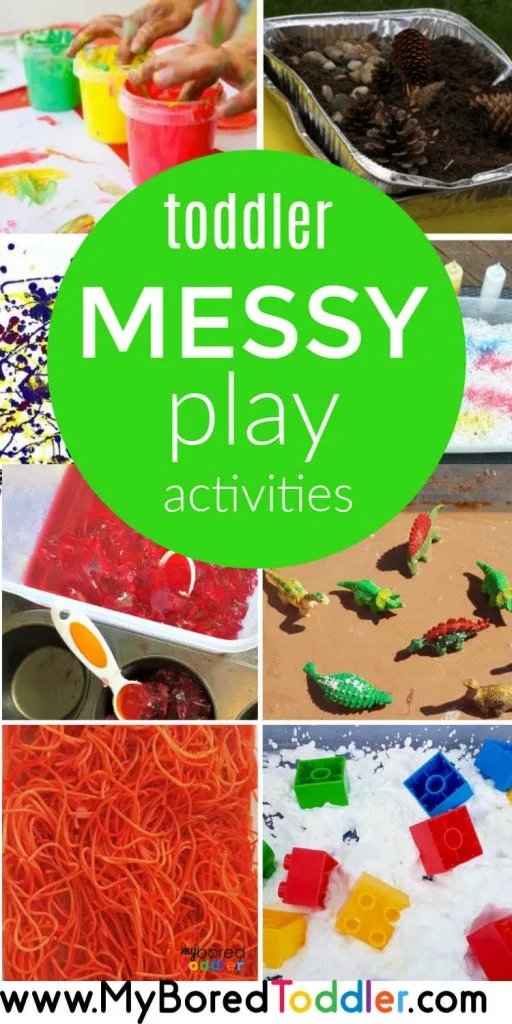 About the Author
Heather is a former preschool teacher and founder of preschooltoolkit.com, a website providing early learning resources for teachers and parents. She focuses on creating fun crafts and activities that engage developmental skills while promoting hands-on learning through play. Follow her on Facebook, Pinterest, Twitter, Instagram