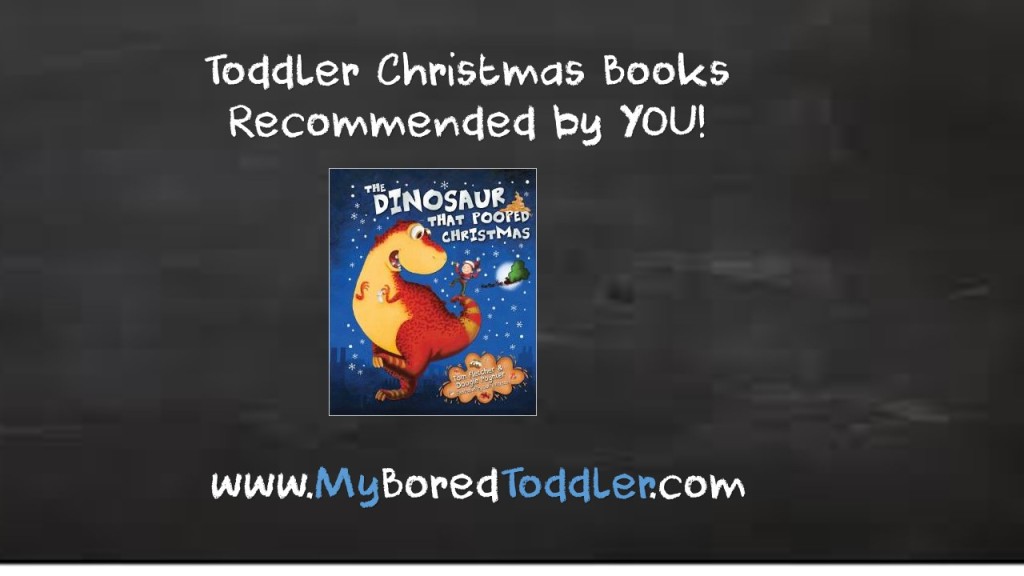 Thank you to everyone who has commented on our Christmas Book Advent Calendar thread. We have had so many comments and such a lot of great suggestions of Christmas books for toddlers to read. I'd hate for all the great recommendations to get lost in the comments section of that post so I thought I'd compile a list of them for everyone to share.
Below are the toddler Christmas books YOU recommended. If I've missed any great ones let me know and I'll add them to the list. I know I'll be off to the library or the book store tomorrow to grab copies of these! Don't forget that you can find our original list of recommended books here. 
Christmas Book Recommendations for Toddlers
1. Jolly Christmas Postman – recommended by Laura
2. Over the Hills – recommended by Jessica
3. An Aussie Day Before Christmas – recommended by Susan

4. The Christmas Mice – recommended by Meghan

5. The Dinosaur that Pooped Christmas – recommended by Claire (This is now my new favorite kids book!)

6. Baby Jesus Tab Book – recommended by Nerolie

7. The Little Fir Tree – recommended by Lauren

8. Lettice: A Christmas Wish – recommended by Becky

9. Possum Magic – recommended by Laura

Do you have a favorite that we haven't included? Let me know in the comments below and I'll add it to our list. Merry Christmas everyone! Enjoy reading these great Christmas books with your toddlers.