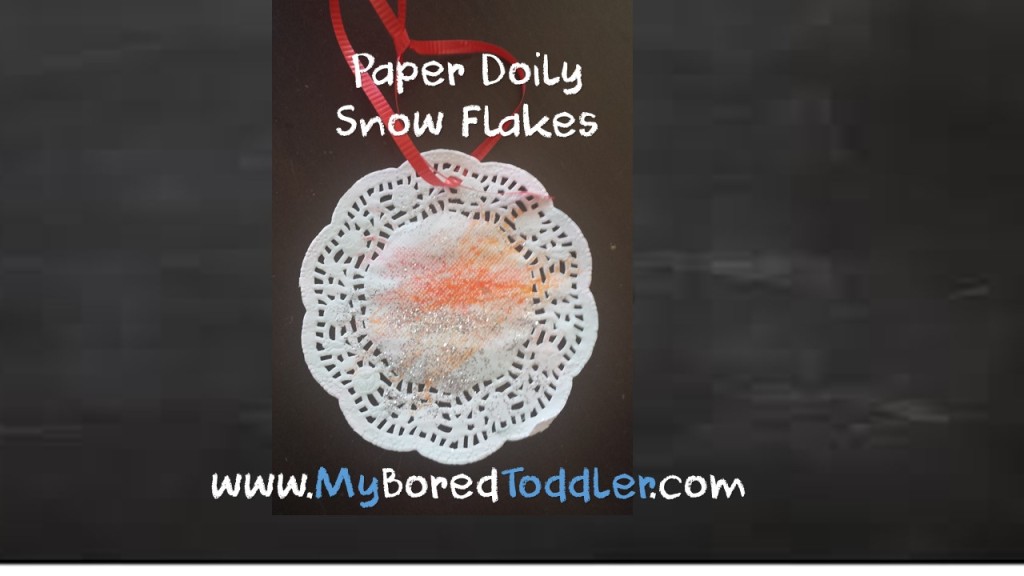 Paper doily snow flakes are another simple Christmas craft for toddlers. There are a few stages to this activity so it might be best keep the activity out and come back to it throughout the day. When completed they look great hung on the Christmas tree or as decorations around the house.
What you need
Paper Doilies (you can buy packs of these really cheap from most dollar stores)
Crayons
Water
Paint brushes
Glue
Glitter
Ribbon
What to do 
1. Color the paper doilies with crayons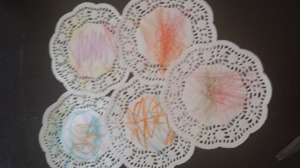 2. Make up a water paint wash (add a small amount of water (about 1/4 cup) to a few drops of poster paint.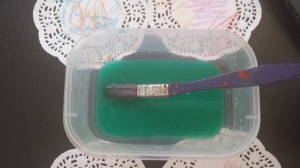 3. Paint over the crayon with the water paint wash (you can use one color or a mix of colors)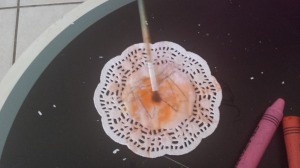 4. Allow to dry
5. Cover in glue and add glitter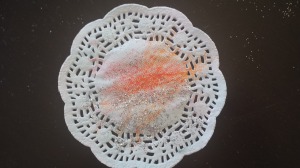 6. Allow to dry
7. Add some ribbon and add to your Christmas tree.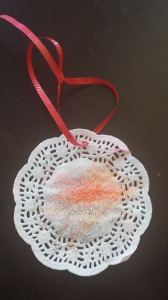 Have you made these yet? Share your creations on our Facebook page – we'd love to see them!