Toddler Busy Bags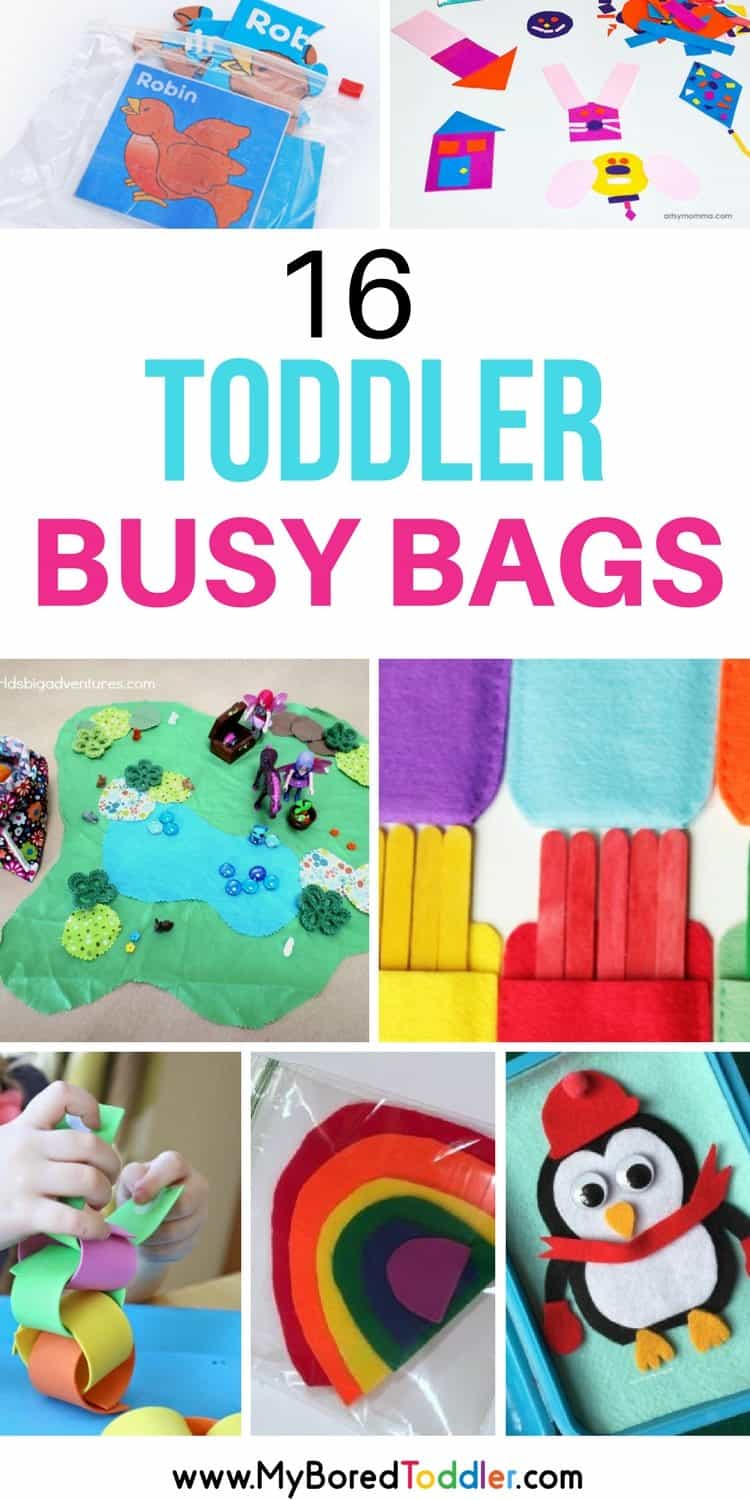 If you've never heard of toddler busy bags then you are going to LOVE this post! Busy bags are small activities designed to fit into a large zip lock bag or small container that you can use for those times when you really need to keep your toddler entertained without having access to their usual variety of toys. They are perfect for doctors waiting rooms, cafes and those times when you need to make a quick phone call.
I store them at home in large zip lock bags like these ones, but when you go out I like to put them into a small backpack to make it 'extra special'.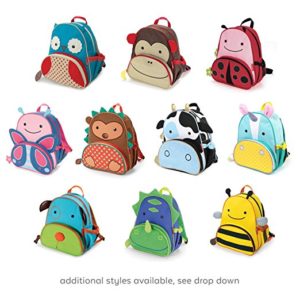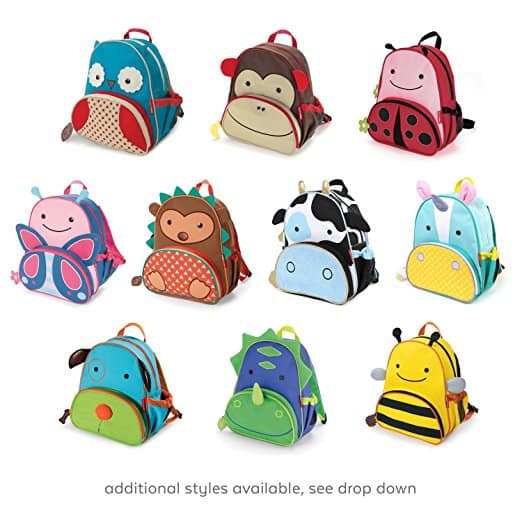 I've found some of the best toddler busy bags that are perfect for one, two and three year olds and that I'm sure you will love. There are 16 great ideas here and I'd love to hear your favorite. Make sure you also join our Toddler Facebook group for more great ideas and discussions about all things toddlers!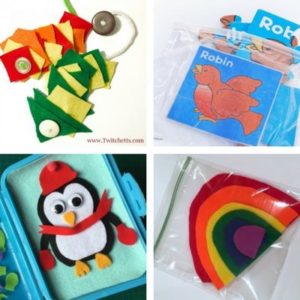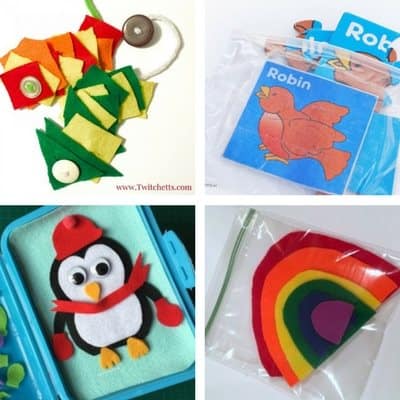 No Sew Button Snake – Twitchetts
Easy Puzzle Bag – One Creative Mommy
Mix & Match Penguin – Teach Me Mommy
Rainbow Busy Bag – Views from a Step Stool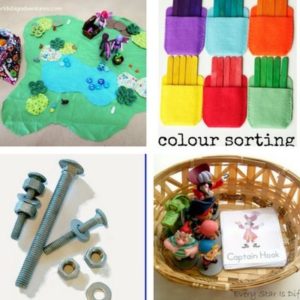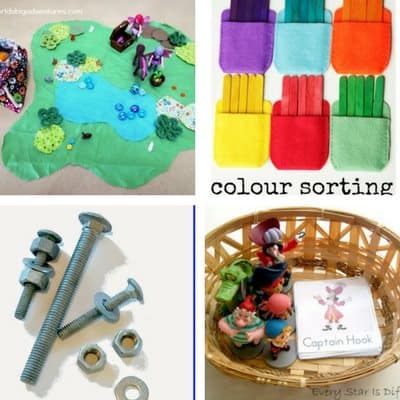 Fairy Busy Bag – Little Worlds Big Adventures
Rainbow Color Sorting – Learning and Exploring Through Play
Nuts and Bolts – Preschool Powol Packets
Jake and the Neverland Pirates Match Up – Every Star is Different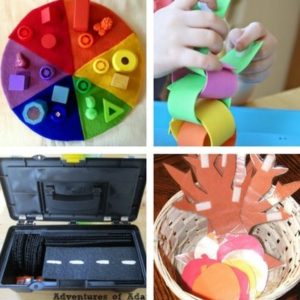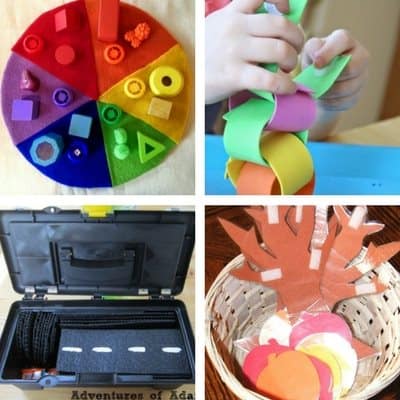 Color Wheel –  Natural Beach Living
Velcro and Foam Chain – School Time Snippets
Car Track Busy Bag – Adventures and Play
Apple Color Sorting – The Stay at Home Mom Survival Guide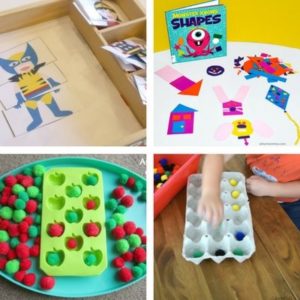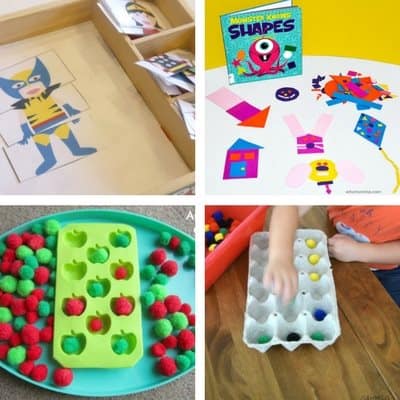 Superhero Mix & Match – School Time Snippets
Shapes Busy Bag – Arty Momma
Apple Fine Motor Busy Bag – Adventures and Play
Egg Carton Pom Pom Sort – The Stay at Home Mom Survival Guide
If you want to keep your toddler busy makes sure you subscribe to our weekly newsletter and follow us on Facebook, Twitter,  Instagram and Pinterest.
Some other activities you may enjoy are:
Simple Sensory Bins for Toddlers