This simple science activity for toddlers helps them explore and discover with a simple experiment. Mix just two ingredients in a plastic jar to promote hands-on fun and learning.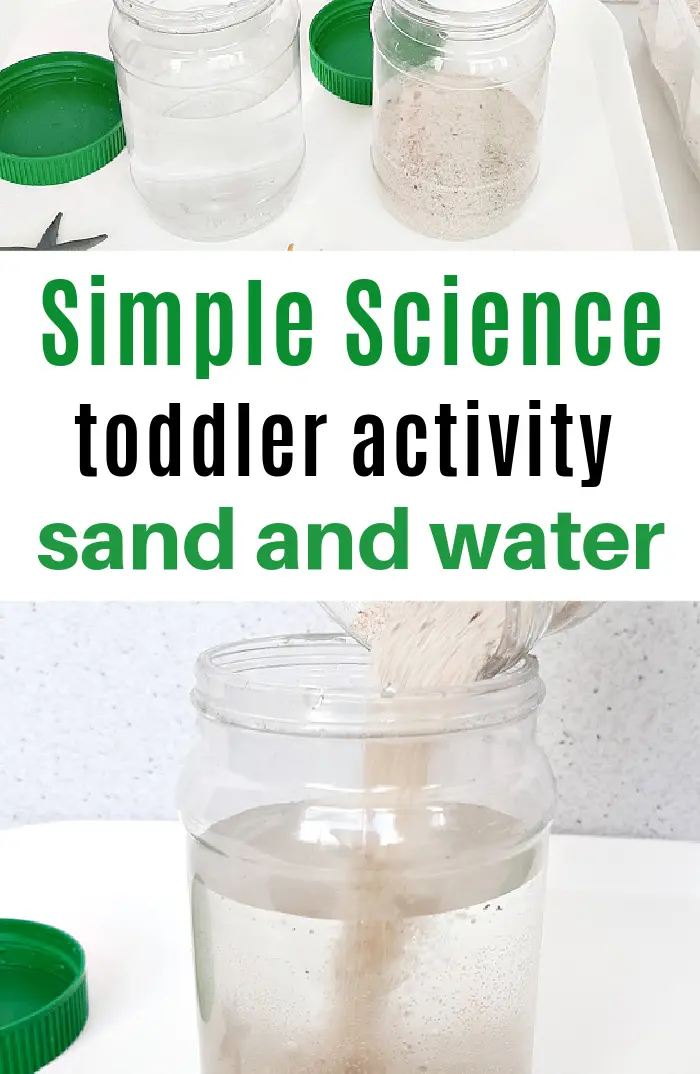 Sand and Water Science Experiment for Toddlers

Nothing is more fun for kids than mixing stuff together. Whether stirring ingredients in a bowl in the kitchen or making stone soup in an outdoor mud kitchen, kids are at their happiest and most creative when they are 'making something'.
Kids can often play on the beach for hours, exploring the interaction of sand and water with hands and feet, and shovels and pails. In this simple experiment, toddlers can observe more closely how sand mixes with water.
What you need for your sand and water experiment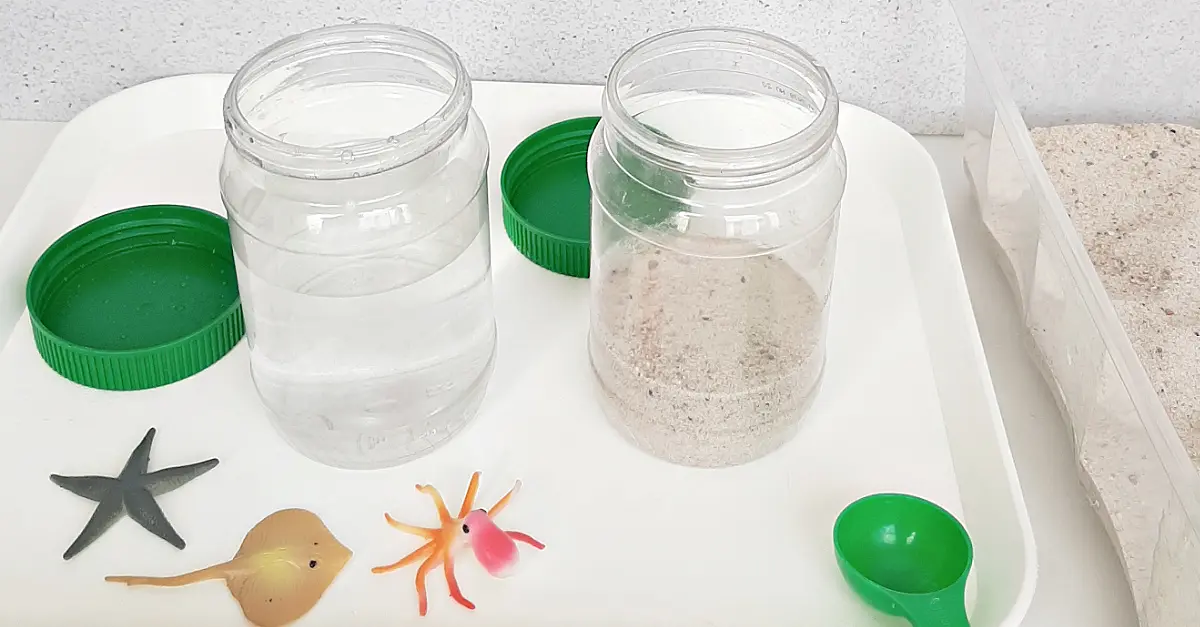 Use recycled jars that are a suitable size for toddlers to handle. Part of the fun is shaking the jar and watching the contents whirl around inside. Tape the lid in place if there is concern over spillage.
Instructions
Your toddler can add the sand and water to the jars by pouring water from a larger container, and scooping sand from the sand box with a small shovel or plastic cup.
Add water to one jar to almost fill the jar. Add sand to the other jar to approximately the half way mark.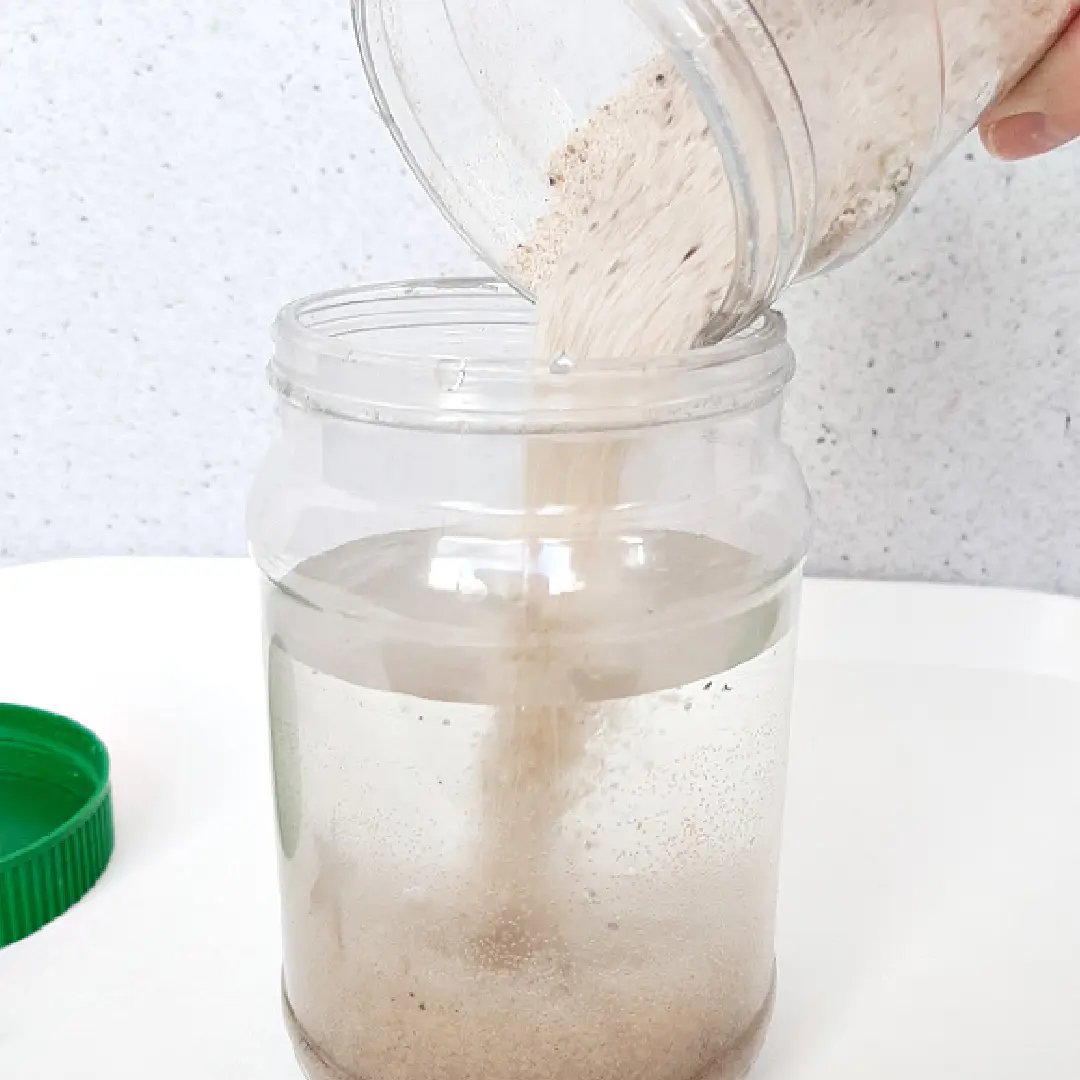 Pour the sand into the jar of water. Watch how the sand flows through the water. Twist the lid on firmly.
Now comes the fun part. Shake the jar!
Once the contents have been thoroughly mixed together, set the jar on the table. Let it remain in place as you watch the water become calm and the contents settle.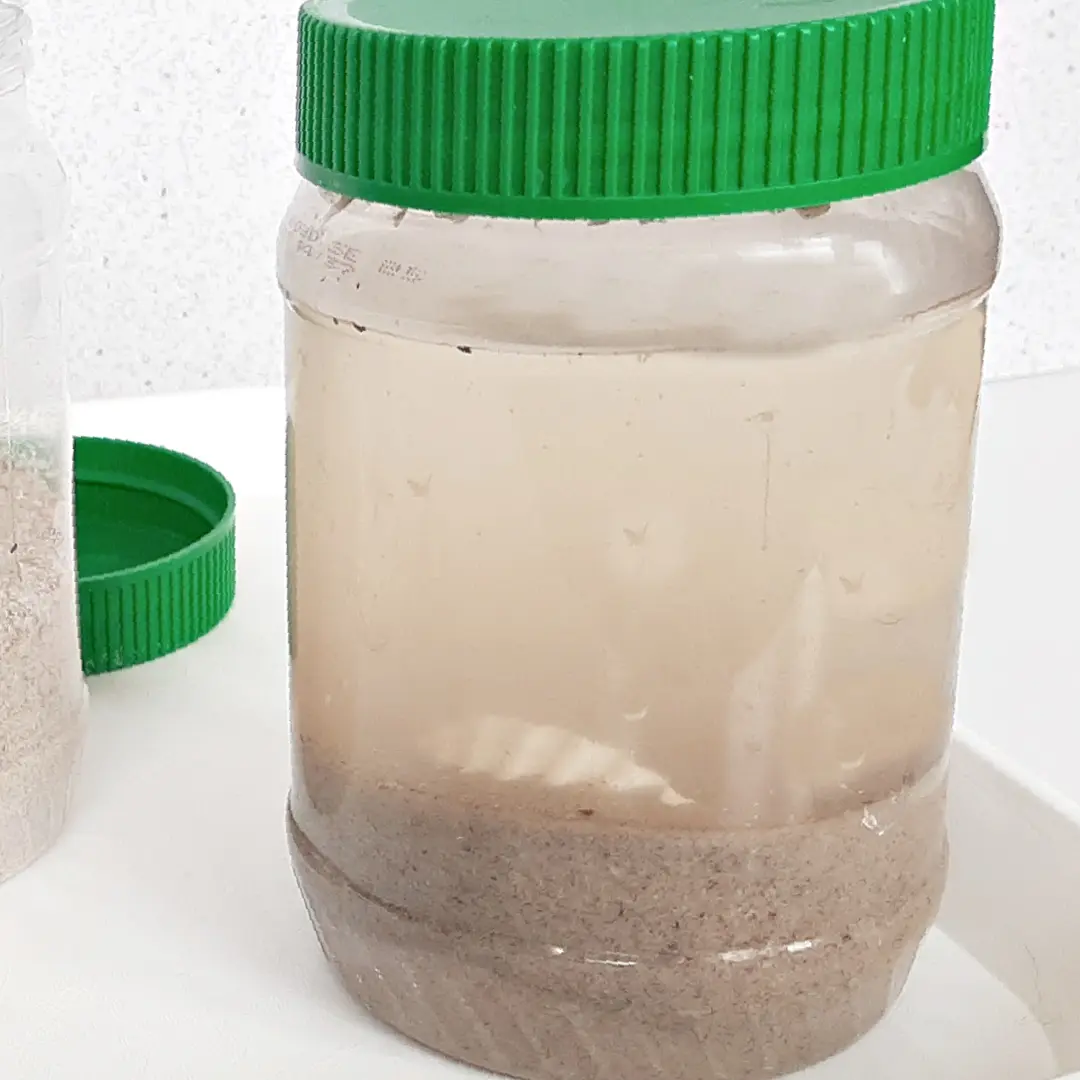 Ask questions and make comments that will prompt your toddler to look closely and make observations.
Can you see the sand in the water?
Did the water change color?
What happens to the sand after the jar sits on the table?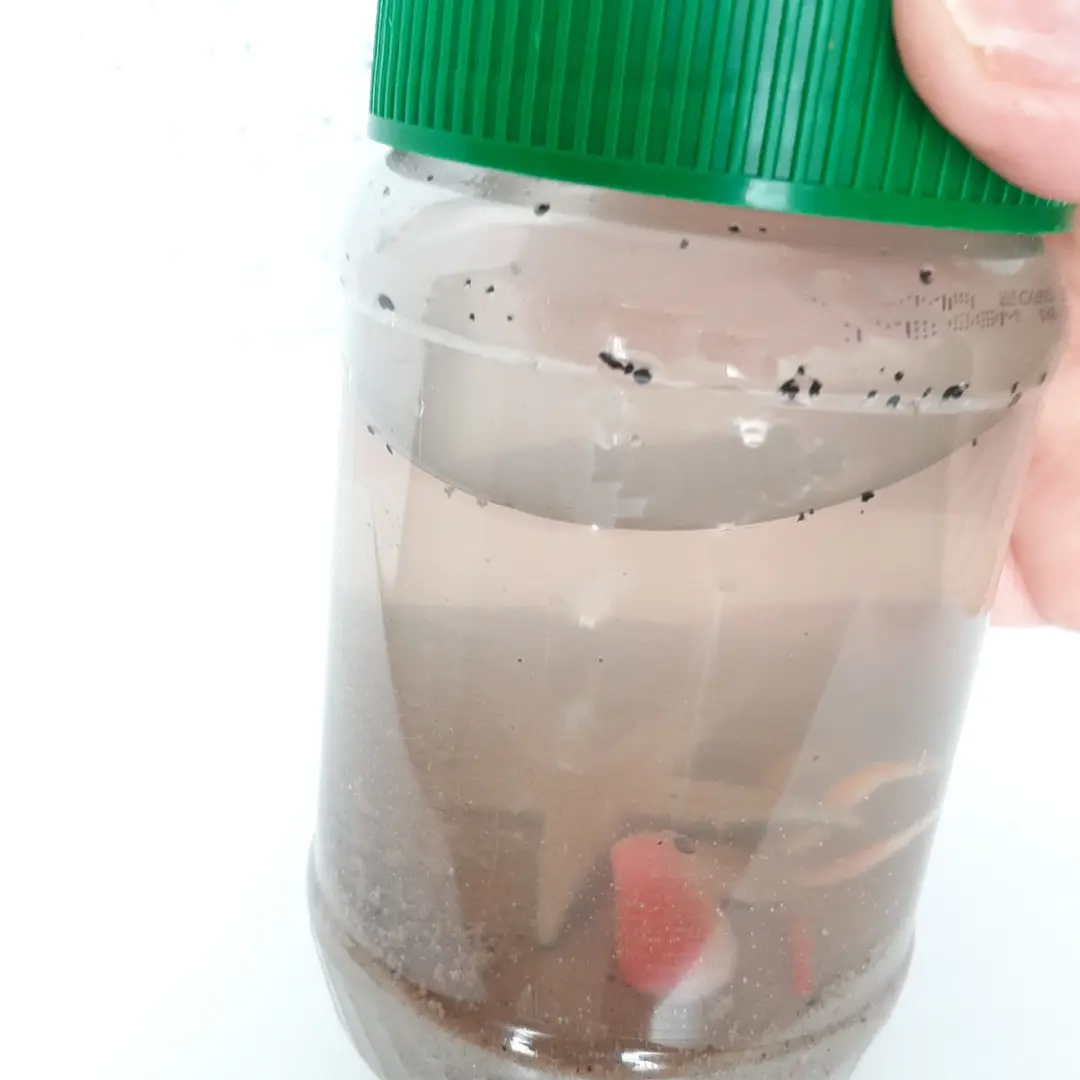 Add a seashell or small sea animal to the jar. Does the toy sink or float? Does it get buried in the sand?
Talk about creatures like turtles and jelly fish that live in sand and water. Have you seen any small sea animals at the beach?
Simple science with toddlers is easy in everyday activities. No special tools or instructions are required to spark curiosity and make observations.
Choose other ingredients to explore in water, including ones that dissolve like salt or baking soda. Kids are inquisitive and love to explore. Simple activities like mixing sand and water help support their early learning.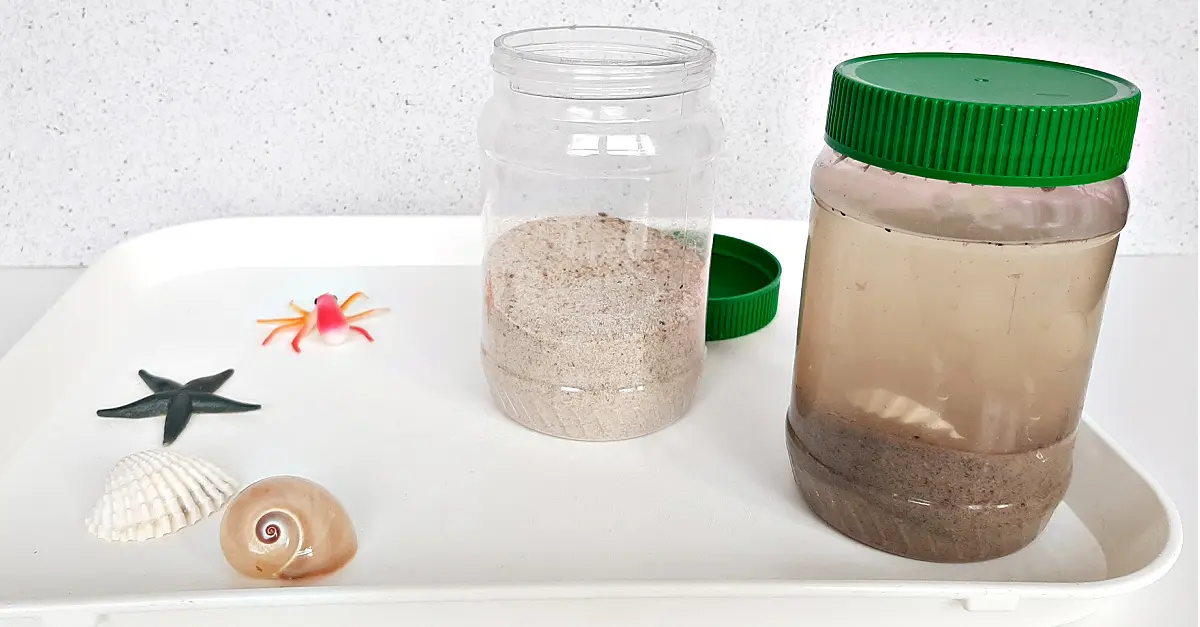 For more fun toddler activity ideas why not join our Facebook Group or follow us on Instagram – follow @myboredtoddler and use #myboredtoddler.
Find more easy toddler science experiments HERE.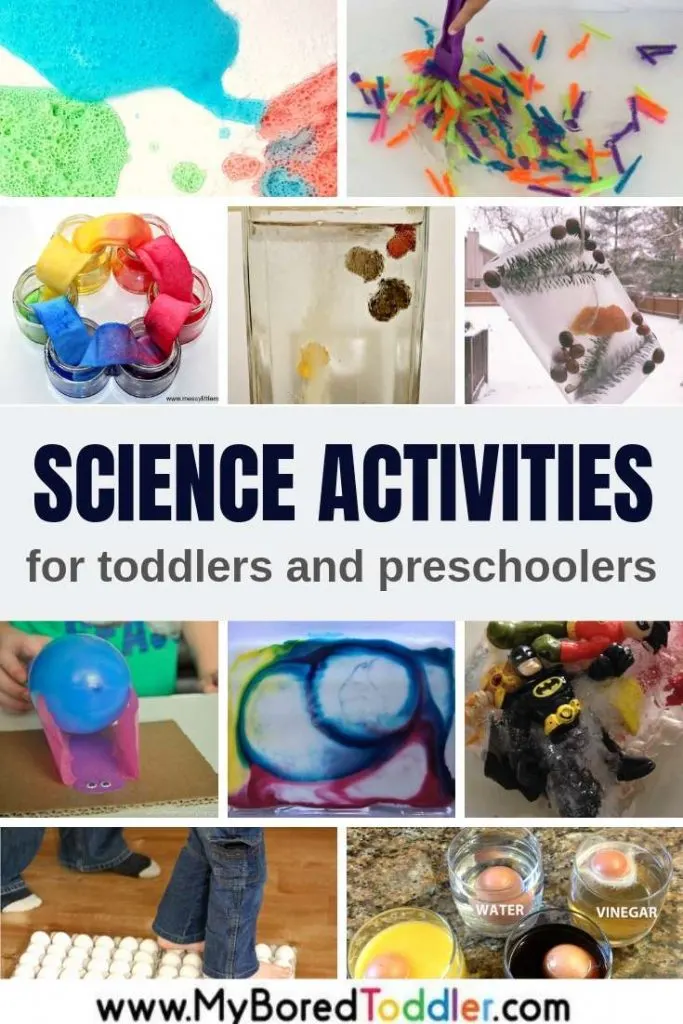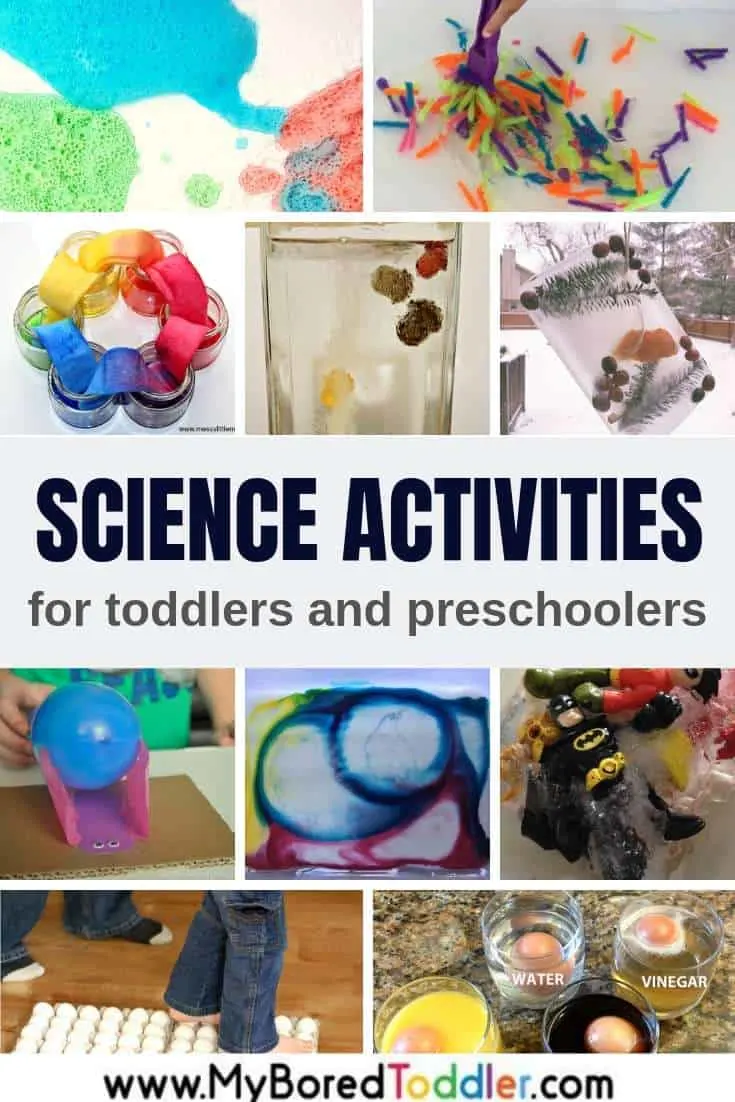 See lots more toddler water play ideas HERE.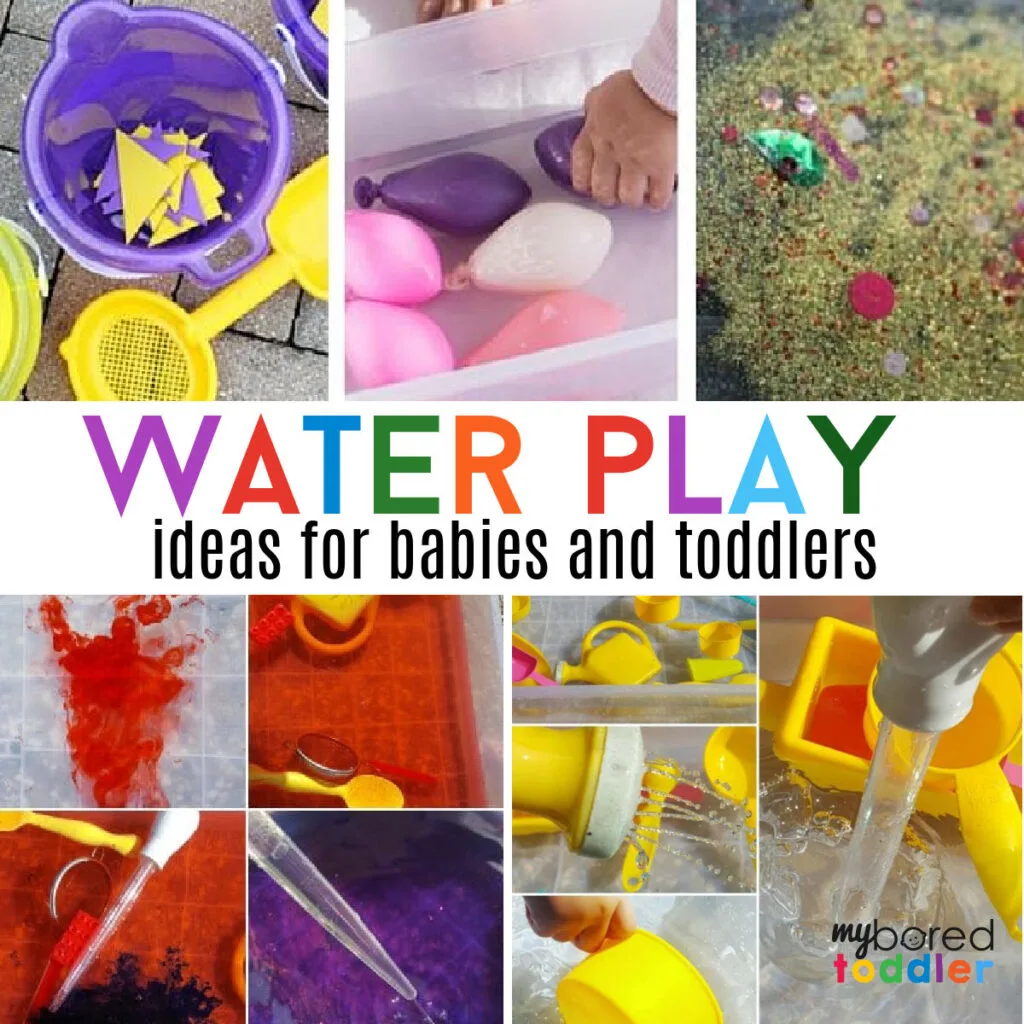 About the Author
Heather is a former preschool teacher and founder of preschooltoolkit.com, a website providing early learning resources for teachers and parents. She focuses on creating fun crafts and activities that engage developmental skills while promoting hands-on learning through play. Follow her on Facebook, Pinterest, Twitter, Instagram