Newspapers are one of those resources that are usually looming around the house somewhere, waiting for a purpose again. This simple to set up, newspaper puppy paper craft is a fun and very cute art activity for your toddler. This is perfect if you are looking for a easy toddler craft to keep your toddler busy!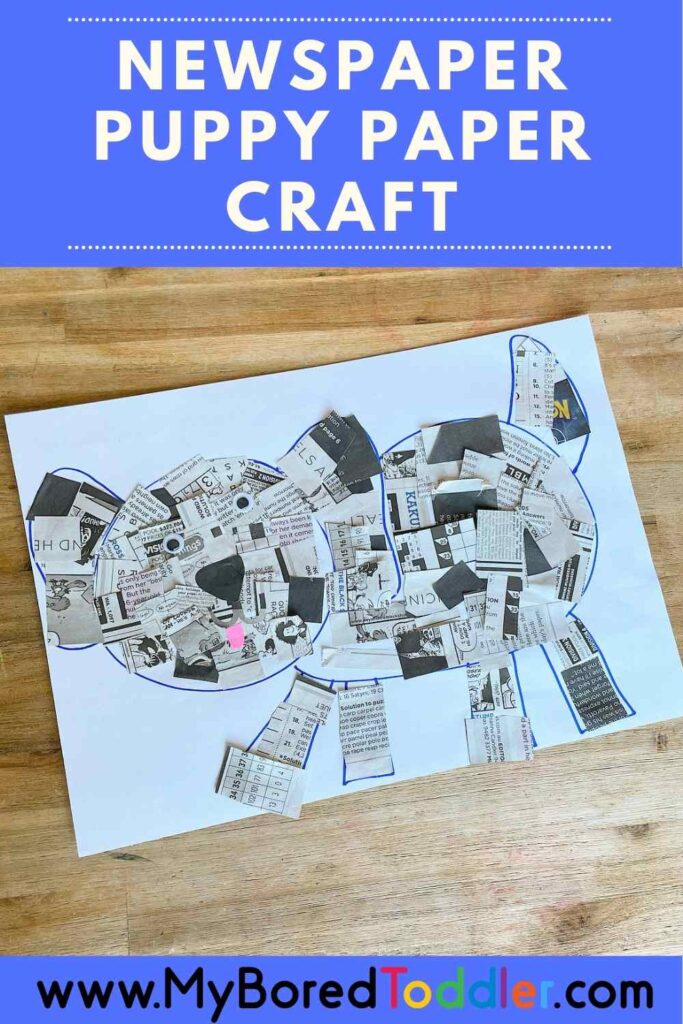 Newspaper Puppy Paper Craft

I'm not sure about you, but activities that involve glue are always well received at our place. Armed with a trusty glue stick, this newspaper puppy paper craft idea did not take long to set up and get under construction.
We based our puppy around a popular children's book character. What type of dog would your toddler like to use as inspiration?
What you need to make your newspaper puppy paper craft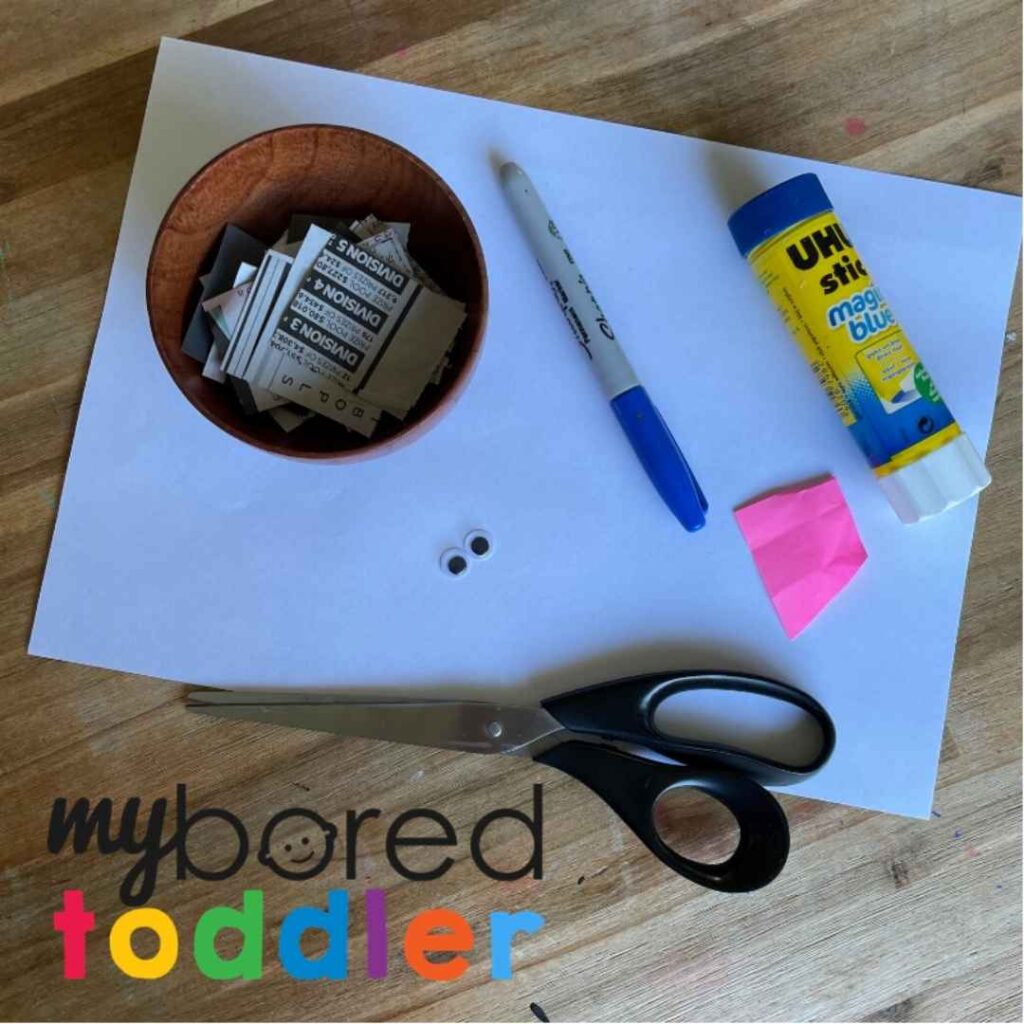 Newspaper
Small piece of pink paper
2 x googly eyes (the stick on ones are great for this)
Marker
We chose to use a white piece of paper to keep up with the monotone theme of our creation.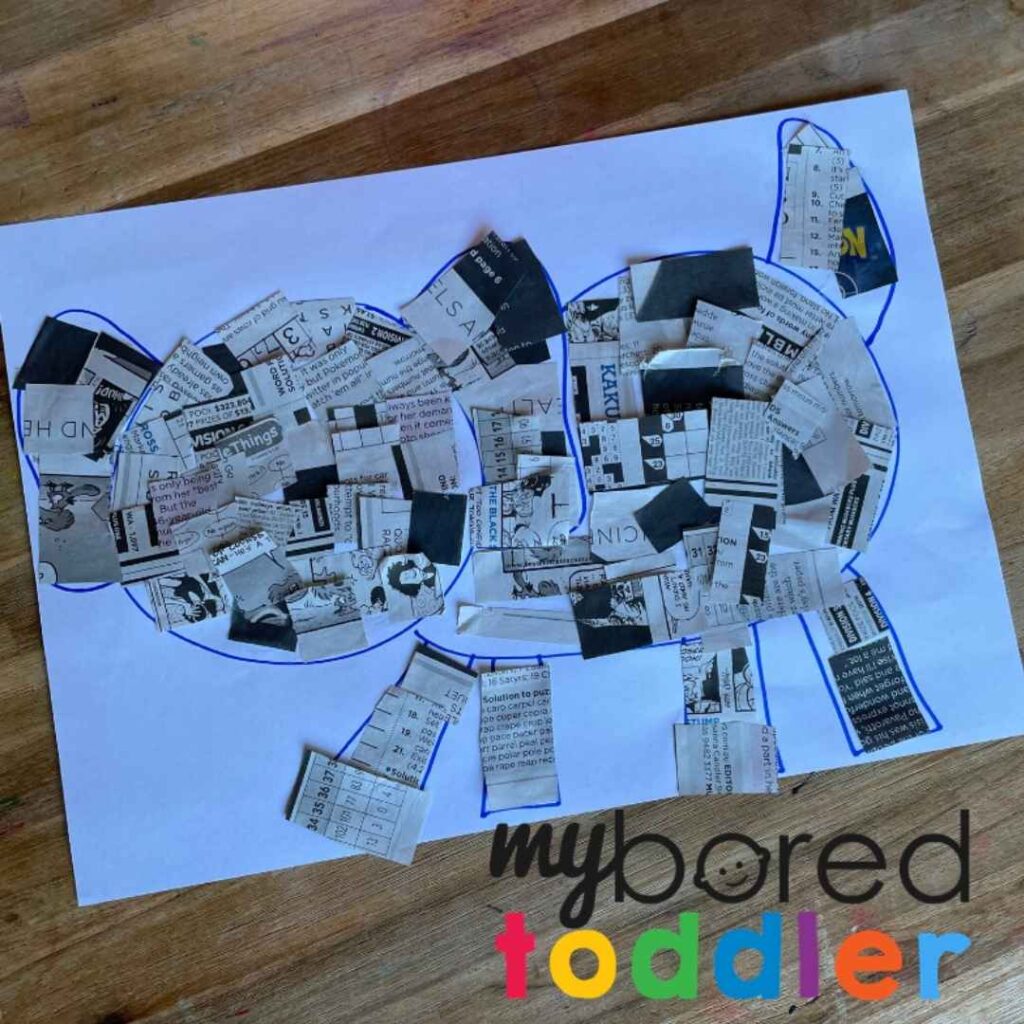 My first thought was to also use a black piece for the nose and mouth. That was until I noticed some black graphics on the sheet of newspaper, so I decided to utilise these instead.
We happen to keep a little jar of odd bits of paper cuttings, so were lucky enough to have the perfect pink piece to cut out our puppy's tongue. Why not ask your toddler what they could use instead of cutting into a fresh piece of paper?
How to make your newspaper puppy paper craft activity
One of the standout features of this paper craft activity, is how simple yet effective it is. Simply draw out your puppy design onto your paper with your marker.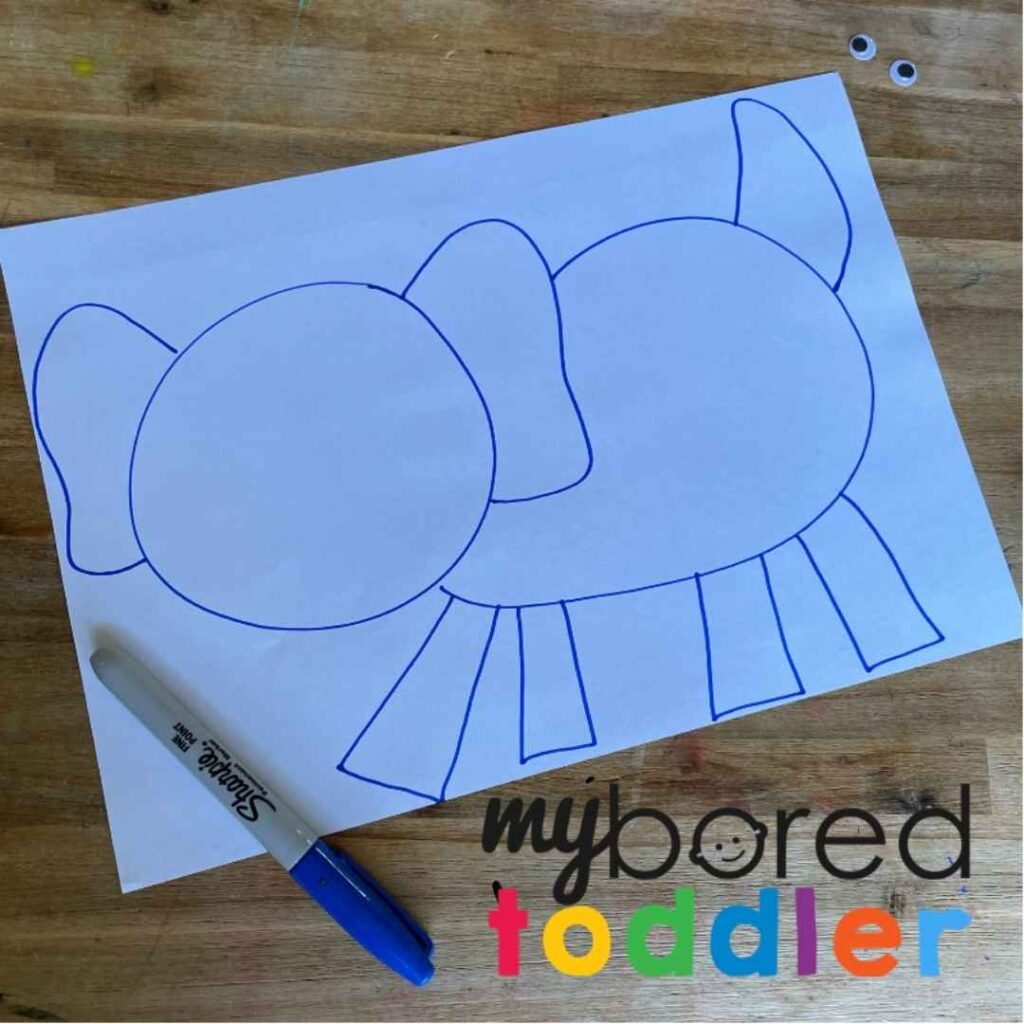 Cut your newspaper into squares. I made ours approximately 1.5cm square to accommodate for the finer areas of our puppy.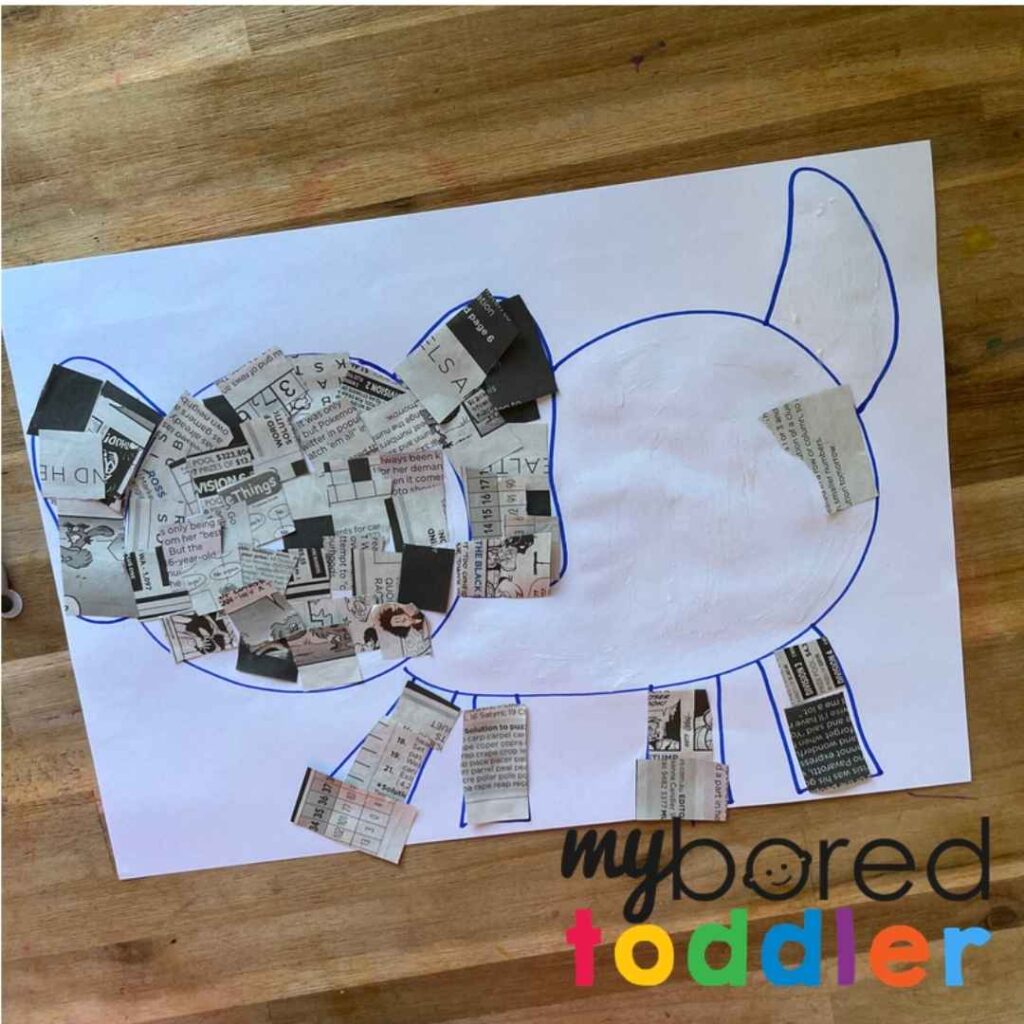 Apply glue to a small section of the puppy, to stick the newspaper squares too before moving to the next section. This will save the glue drying out and having to reapply.
It also concretes the importance of sequencing the glue application being a step before adding the paper. Sequencing events is an important life skill that can transfer to many other daily tasks.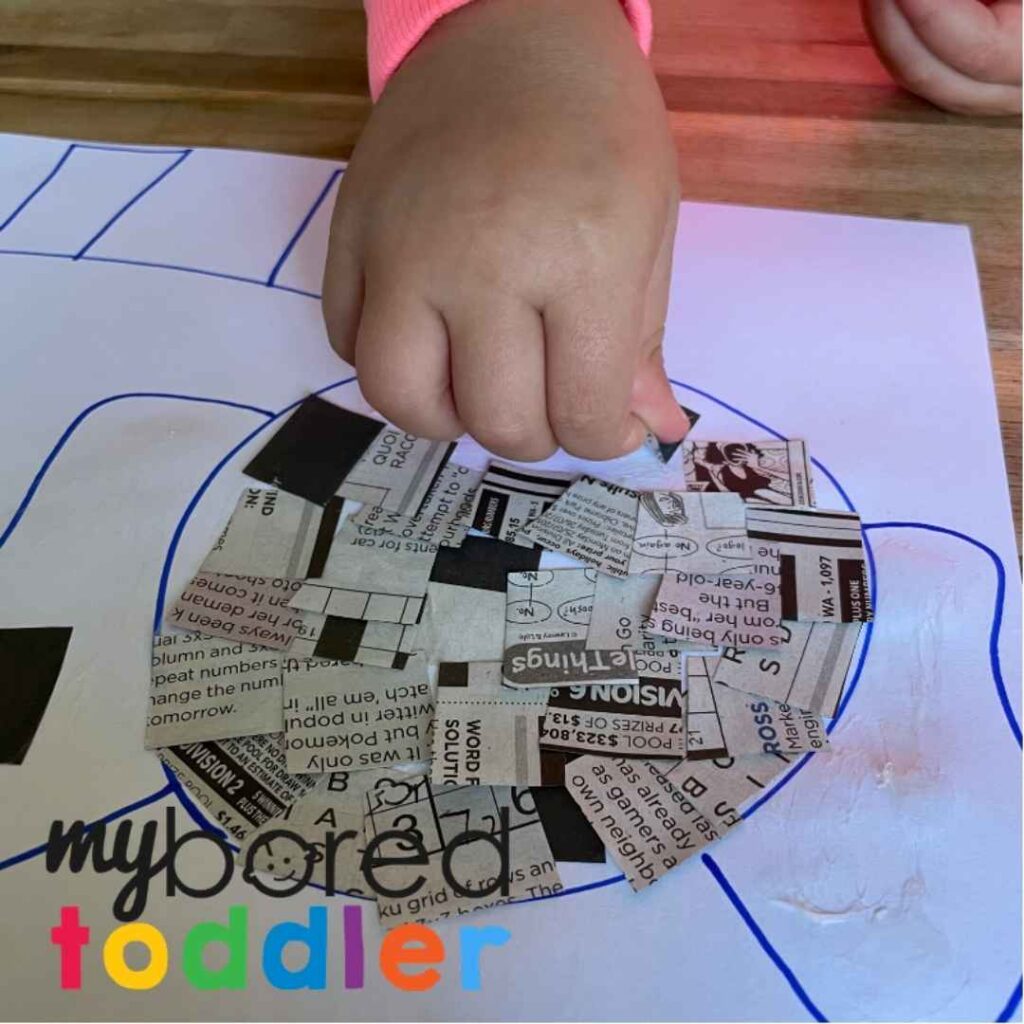 With spatial awareness being a pressure point in mind, I encouraged Miss 4 to keep the paper squares between the lines of our puppy design. In doing this, we loosely created a puzzle.
Once the puppy design is covered with newspaper squares, it is time to complete the face.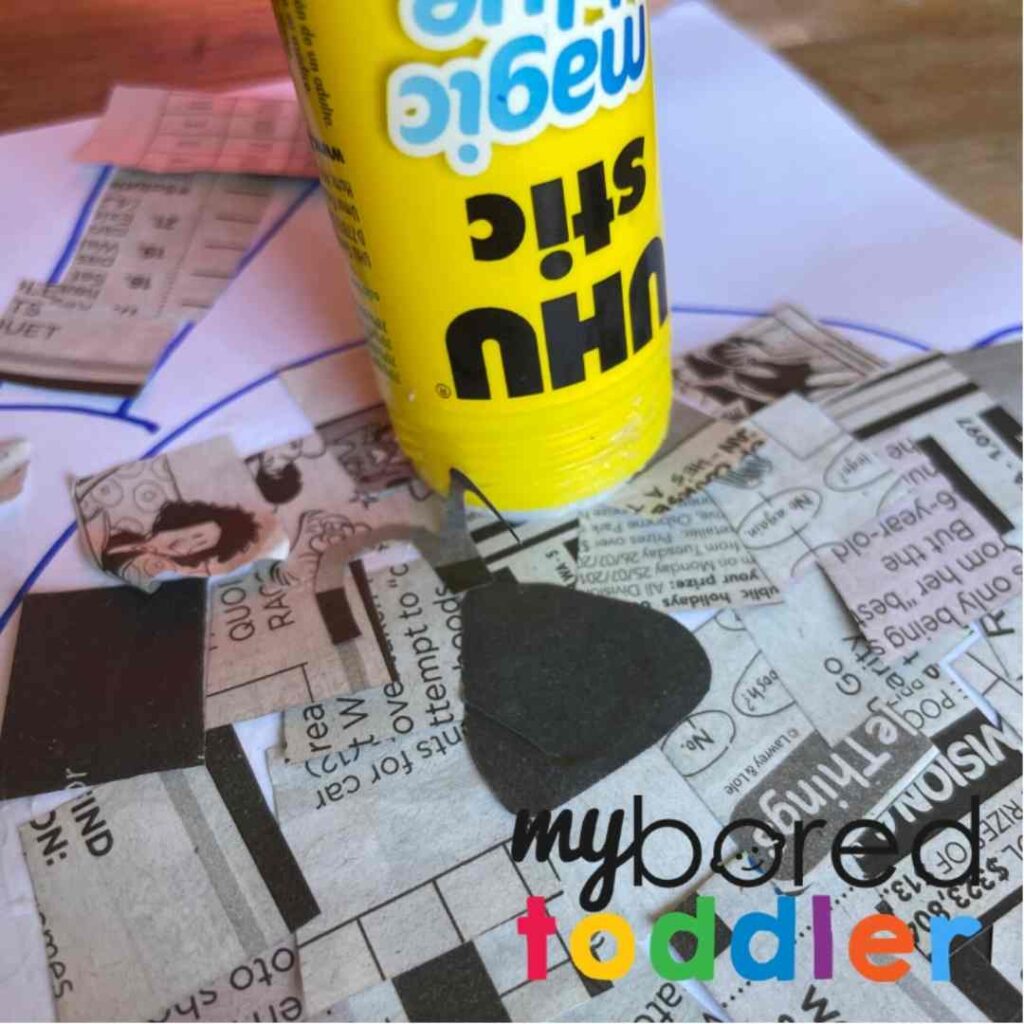 A triangle was cut out for his nose and 'w' nestled in underneath for a muzzle. With a few snips and a slick of glue, stick the pink paper tongue just under the mouth to create a cheeky, fun expression.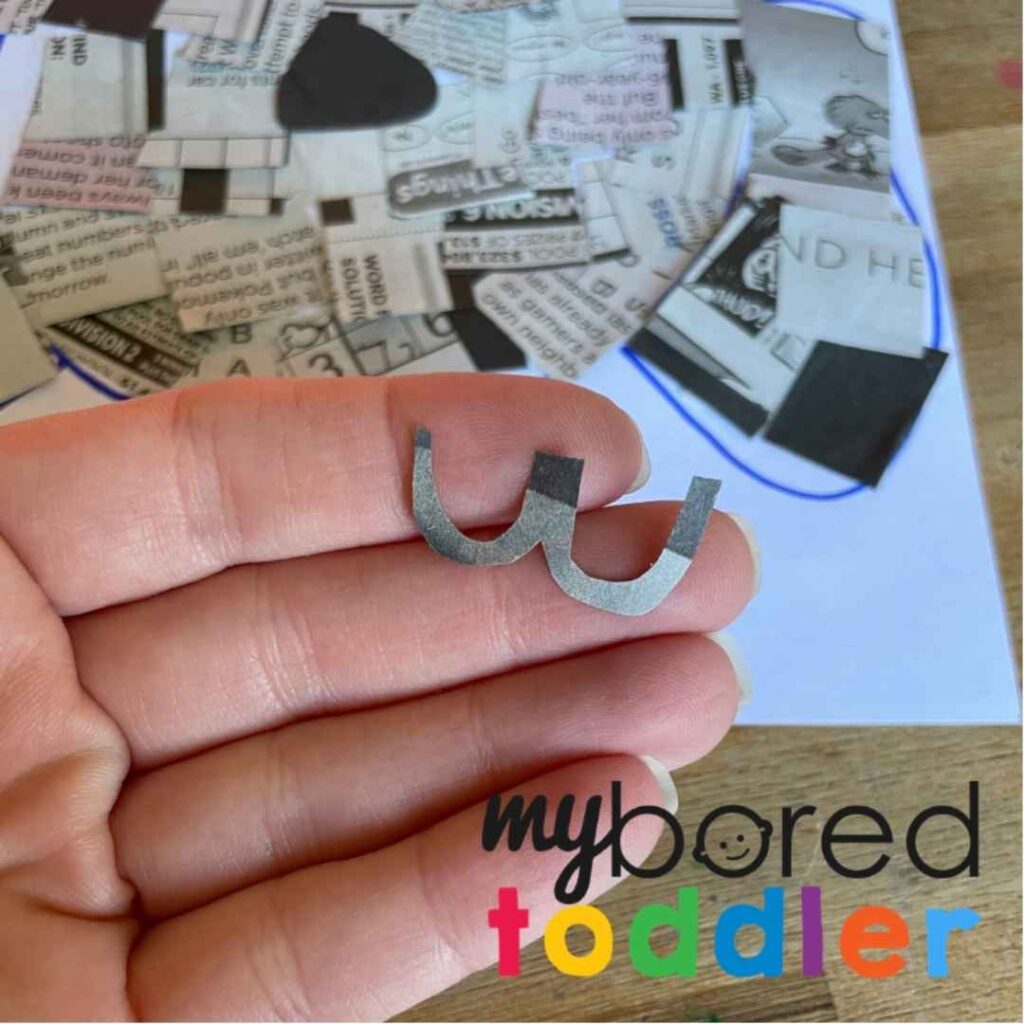 The final step is gluing the eyes in place.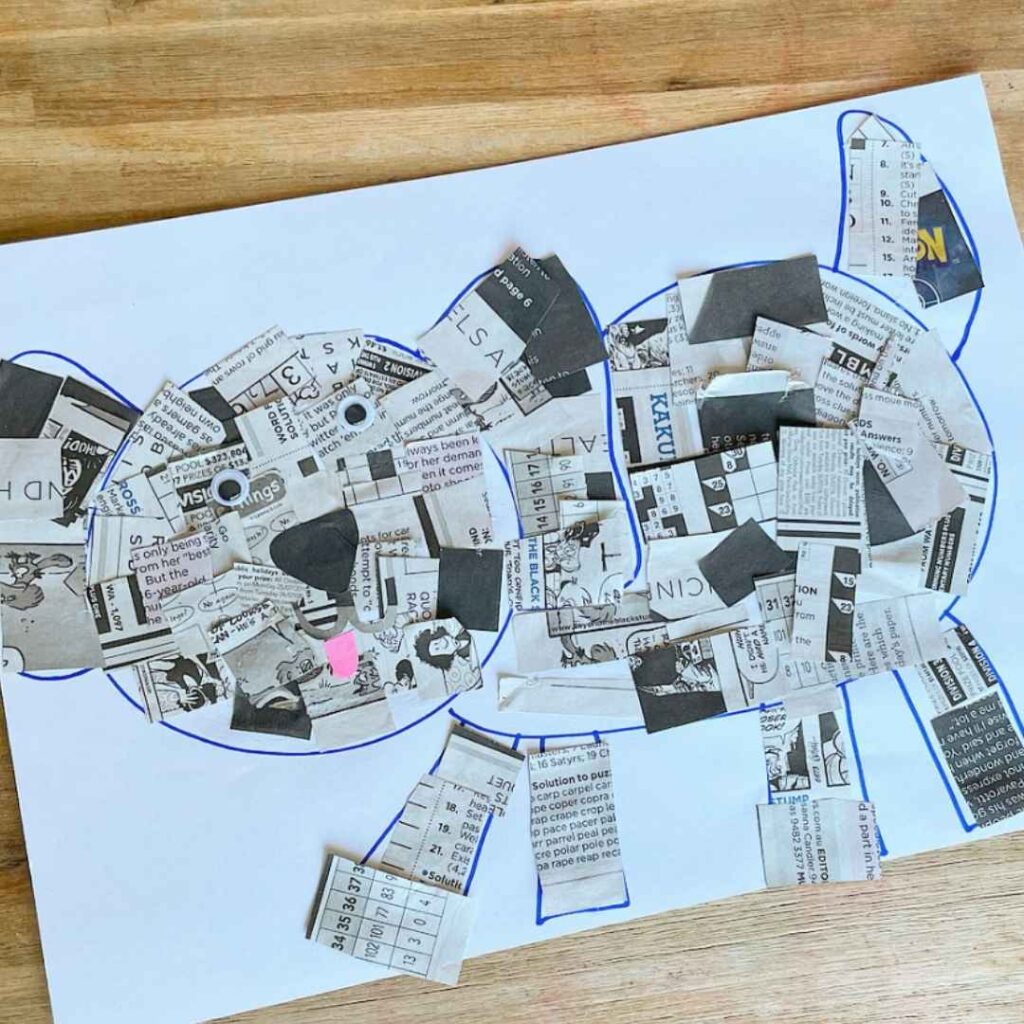 Although simple, this newspaper puppy paper craft ticks many boxes. Its is affordable with no fancy equipment needed, offers the opportunity for learning through play and acts as a vessel for some creativity.
What will your toddler name their creation?
For more fun toddler activity ideas why not join our Facebook Group or follow us on Instagram – follow @myboredtoddler and use #myboredtoddler
More Toddler Activity Ideas
Threading with Pasta & Playdough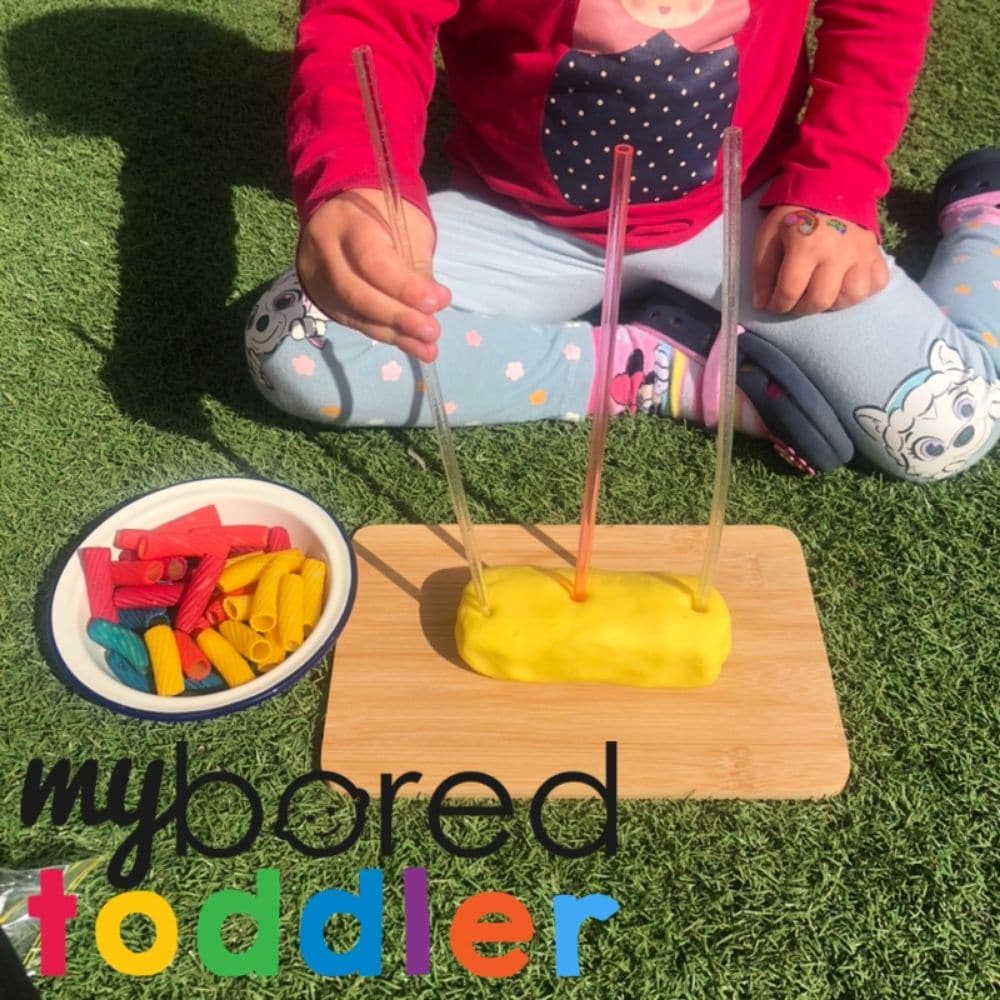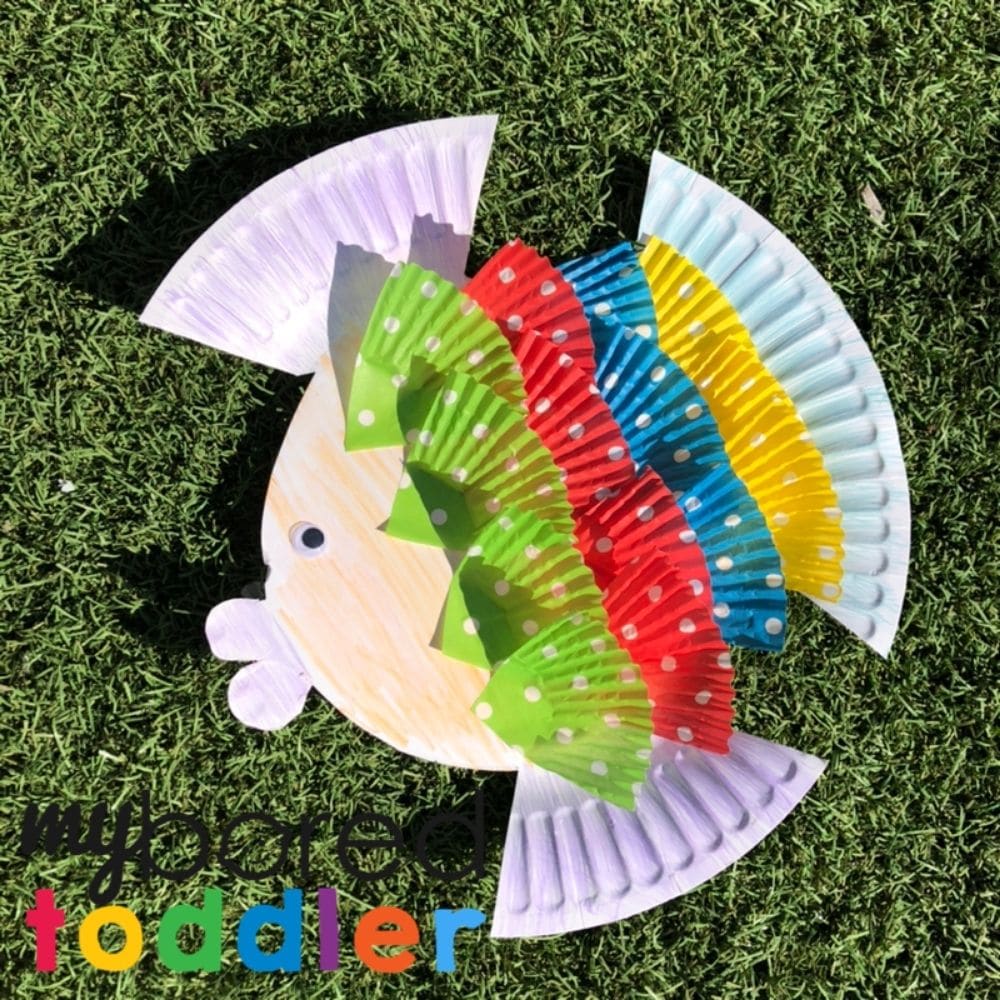 About the Author
Dani is a busy stay at home Mum of 3 and early childhood teacher in training who is passionate about play based learning throughout early childhood. For educational play ideas that you can do at home and parenting tips visit Play Inspired Mum Check her out on Instagram andFacebook