A shredded paper cardboard / toilet tube craft puppet is so simple to put together and repurpose resources that otherwise may be thrown out. This quirky character can be used in so many ways to add an extra element of fun to your toddler's day.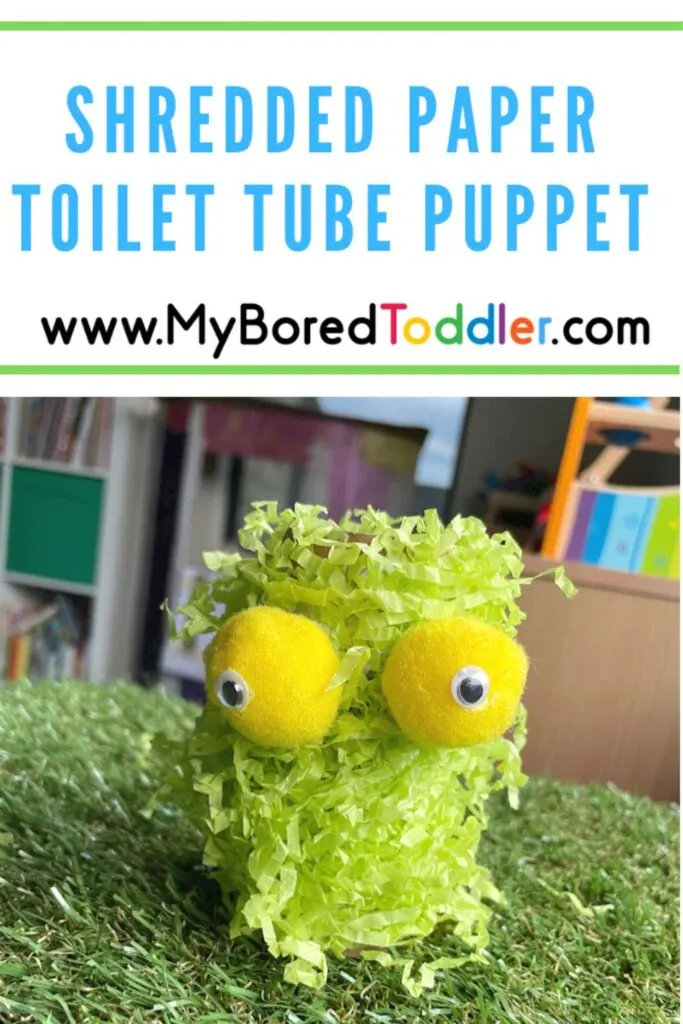 Shredded Paper Toilet Tube Puppet
This simple toilet paper craft idea is so quick to put together and can add some real personality to your child's play. Whether to build their shredded paper toilet tube puppet a house with blocks or invite them to a tea party, this puppet can inspire imaginative play.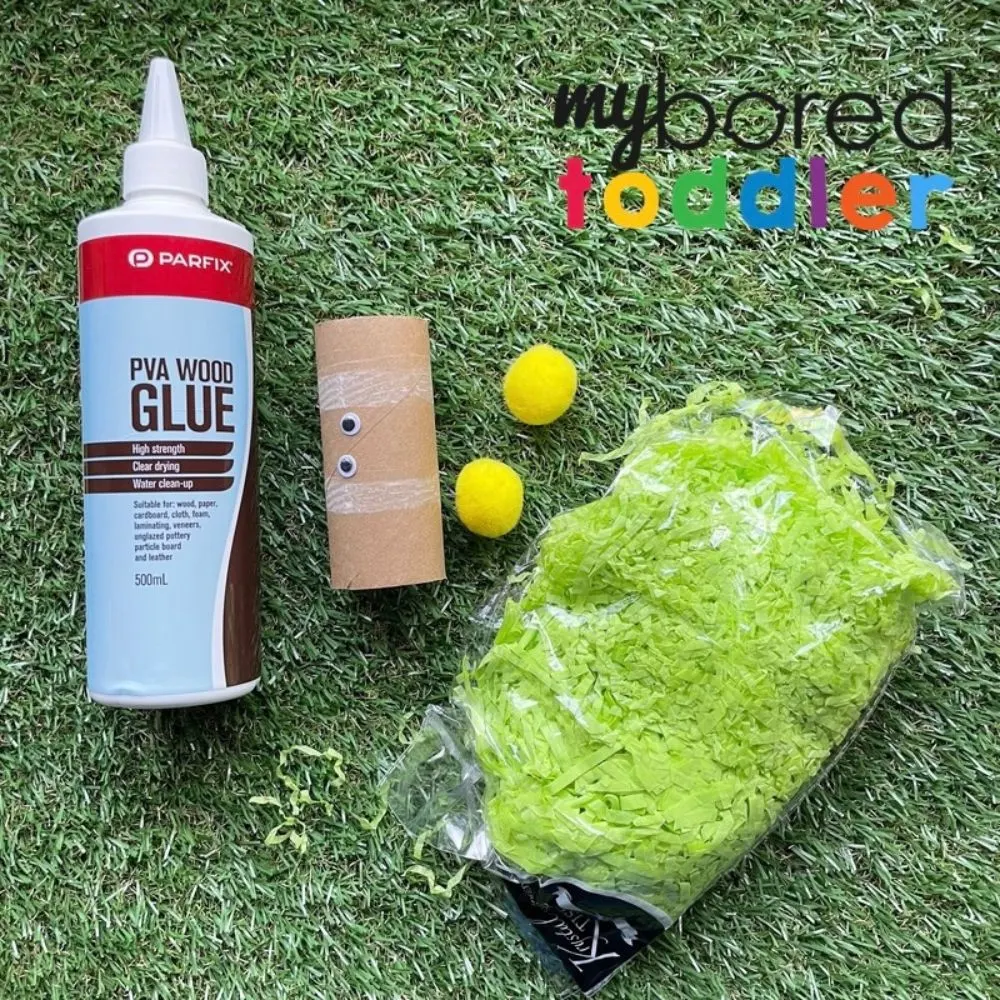 What you need to make a Shredded Paper Toilet Tube Puppet:
This craft is very versatile. We used shredded paper to add the sensory element to the project. Shredded paper has a unique feel and sound as it is worked with. There is a knack for having to stay fixed, which offers opportunities for problem-solving skills.
If you don't have shredded paper at home, wool and string could be another effective alternative to decorate your puppet.

How to make your Shredded Paper Toilet Tube Puppet:
The first step is to create the puppet's body.
Apply glue to the outer surface of the toilet tube.
Place the shredded paper onto the sticky glue surface, holding the tube with one hand, and wrap the paper around the toilet tube using the other.
Identify any spots where the paper has not stuck and add more spots of glue.
Gently press the shredded paper into the glue to ensure a firm bond.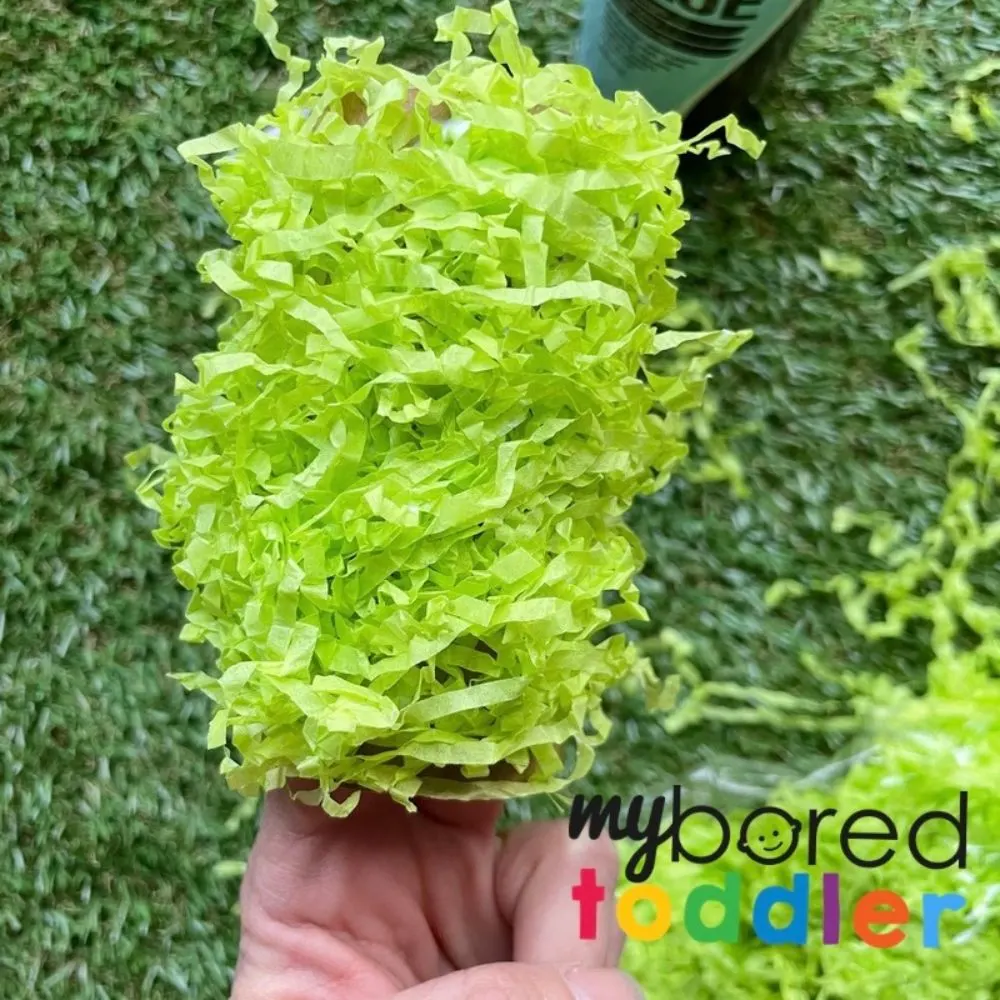 The next steps are to create your toilet tube puppet's eyes.
Consider where you would like your puppet's eyes to be. Or better yet, ask your child!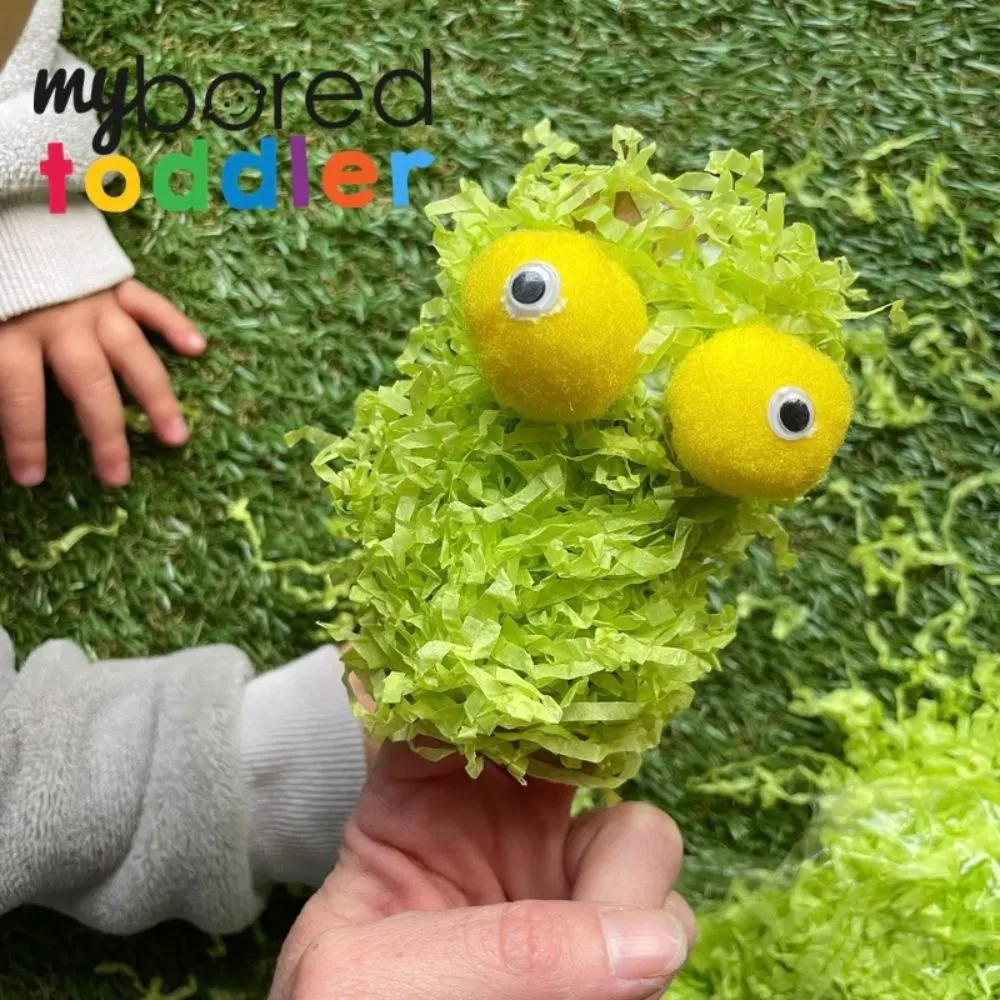 This is a great opportunity to discuss terms such as up high, down low, far apart, and close together.
Apply generous glue dots to adhere the pom pom to the shredded paper body. From here, a small dot of glue is needed to fix the googly eyes in place.
Lay your puppet flat until the glue dries. If standing upright, the pom poms will likely slide off if the glue is still wet.
Once the glue is dry, your puppet is ready to play!
These shredded paper toilet tube puppets are the perfect craft to fill 20 minutes before school pick up or those early mornings before heading out to the park. Encourage your child to create a personality for their puppet and involve the puppets in your day-to-day for some extra fun!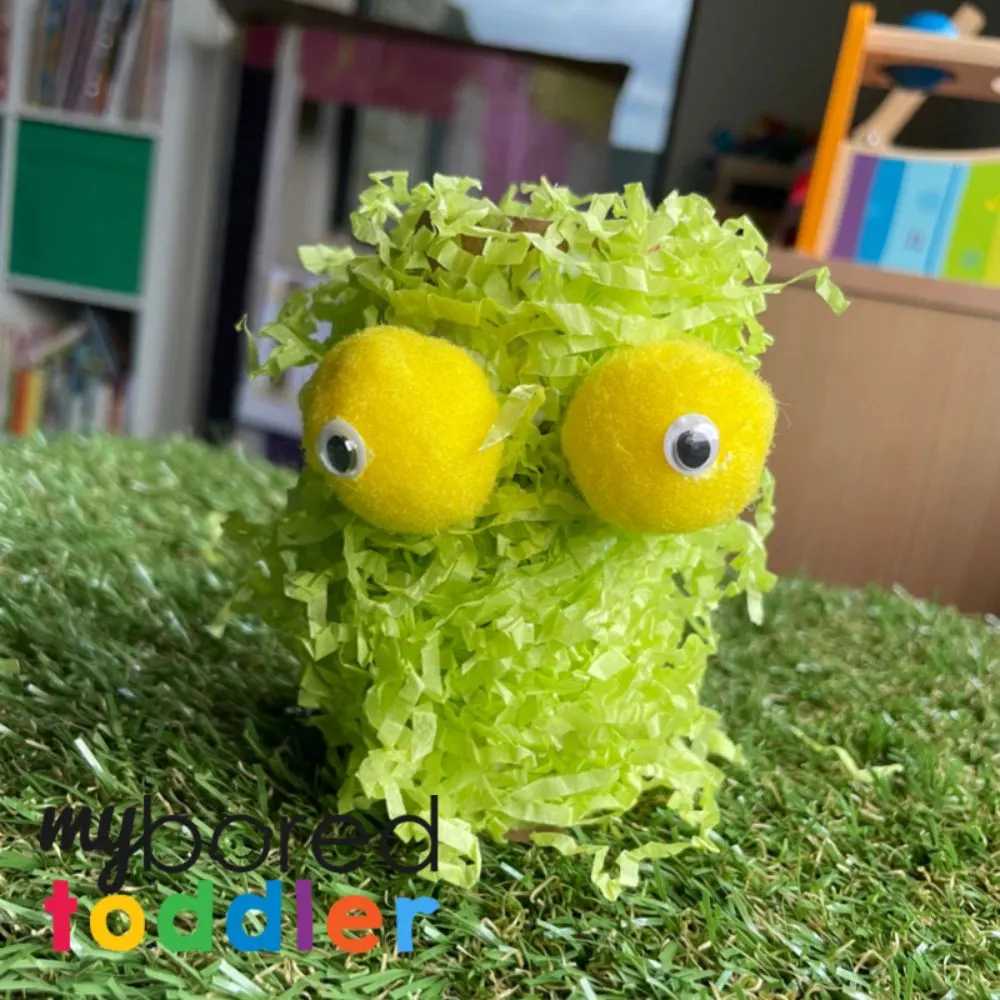 For more fun toddler activity ideas why not join our Facebook Group or follow us on Instagram – follow @myboredtoddler and use #myboredtoddler.
SOME MORE FUN TODDLER ACTIVITY IDEAS YOU MIGHT ENJOY ARE: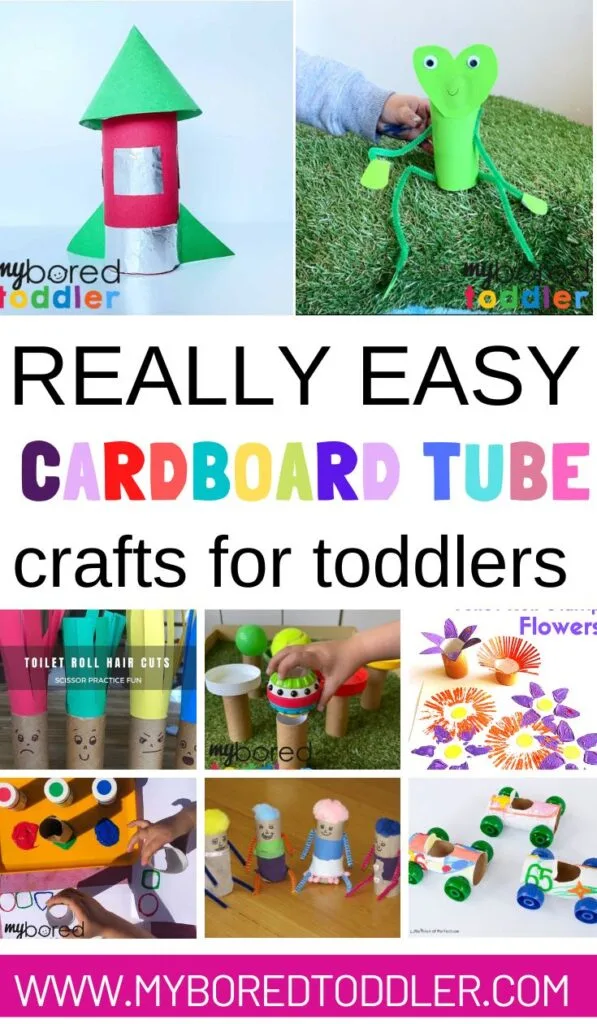 About the Author
Dani is a busy stay-at-home Mum of 3 and an early childhood teacher in training who is passionate about play-based learning throughout early childhood. For educational play ideas that you can do at home and parenting tips visit Play Inspired Mum Check her out on Instagram andFacebook