Check out this spooky-fun Halloween playdough activity for toddlers! The colors and textures of Halloween inspire fun crafts and activities for toddlers. This Halloween play dough invitation is a perfect way to jump-start this fun holiday.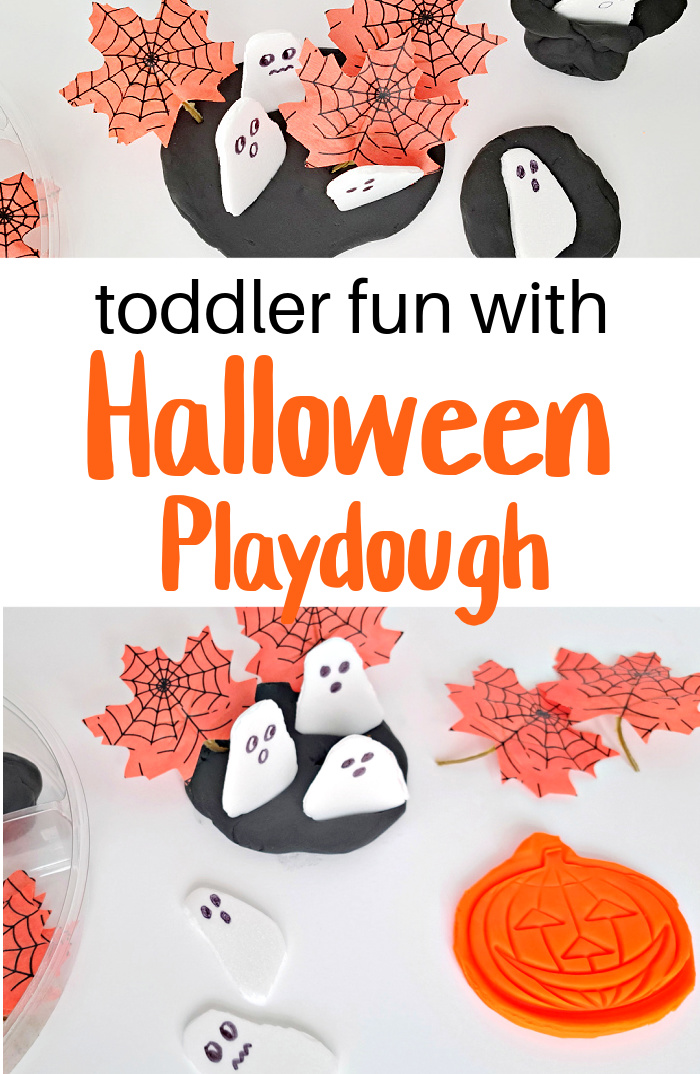 A play dough activity provides hands-on independent play for toddlers.
They can squeeze, roll, press, and shape without rules or instructions.
Themed activities, like this Halloween play dough activity, catch kids' attention and invite them to engage with the materials.
Interesting props and simple tools support early development skills such as fine motor and creativity.
Your toddler will gain practice with basic skills while playing and having fun!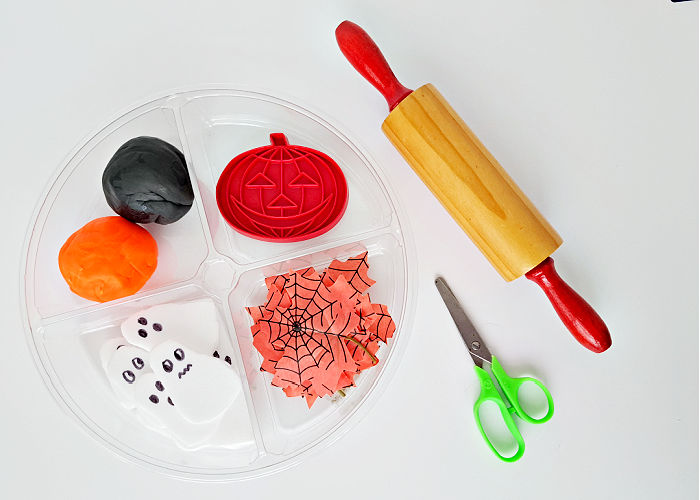 Supplies
You can find small Halloween items at the dollar store, like these spider web leaves and pumpkin cookie cutters.
Draw and cut out small ghosts from white foam trays or sturdy cardboard.
Use store-bought clay for this activity, or make your own with the simple recipe below.
Homemade Play Dough
Combine two cups of flour, one cup of salt, and four tablespoons of cream of tartar.
Stir two tablespoons of oil and a drop of food coloring into a cup of boiling water.
Add the water slowly to the flour mixture as you stir.
Knead the dough to make a smooth clay.
Display the materials in a divided dish, such as a produce tray. Dividing the materials helps your toddler to focus on individual items and make choices.
Instructions for a play dough activity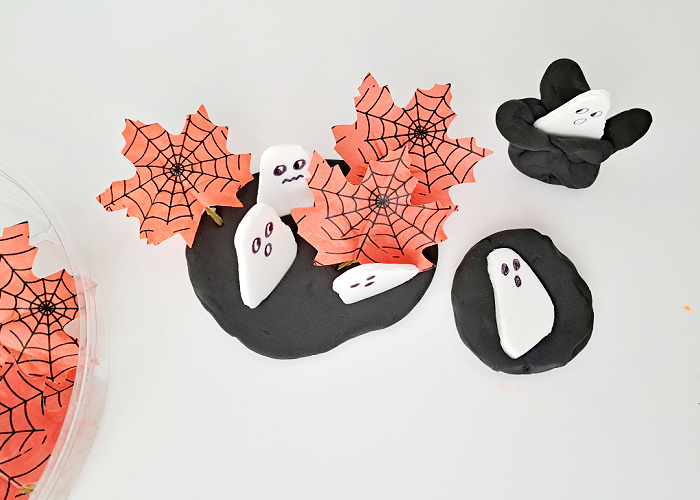 This activity requires minimal prep, a bonus for busy moms!
The small parts you provide and the playdough will generate ideas for building and creating.
Encourage your toddler to engage in different ways with the materials.
Squish the dough.
Flatten the dough with fingers and palms.
Push ghosts, cookie cutters, and other props into the dough.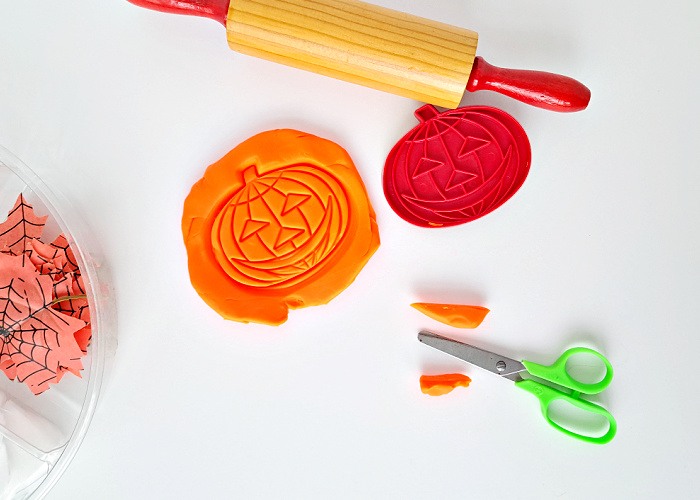 Experiment with a small rolling pin to flatten the dough.
Support early scissor skills by cutting the dough into small pieces.
Halloween is such a fun season for kids' crafts and activities.
With all the energy and excitement the holiday brings, it's nice to have some quiet time activities on hand which allow kids to play independently.
You can easily promote child-led play with this awesome invitation to create with playdough.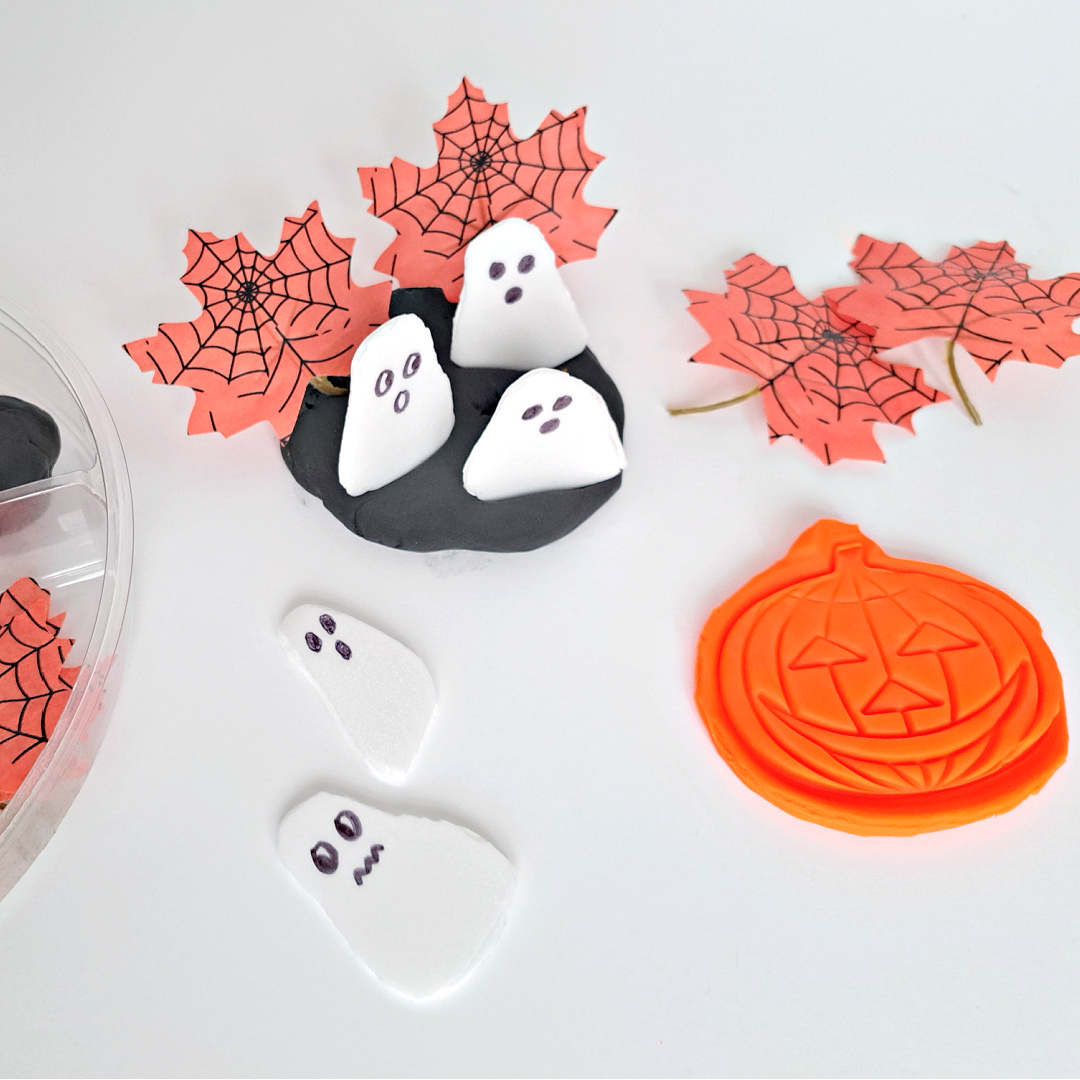 Have a happy Halloween!
For more fun toddler activity ideas, why not join our Facebook Group or follow us on Instagram – follow @myboredtoddler and use #myboredtoddler.
SOME MORE FUN TODDLER ACTIVITY IDEAS YOU MIGHT ENJOY ARE: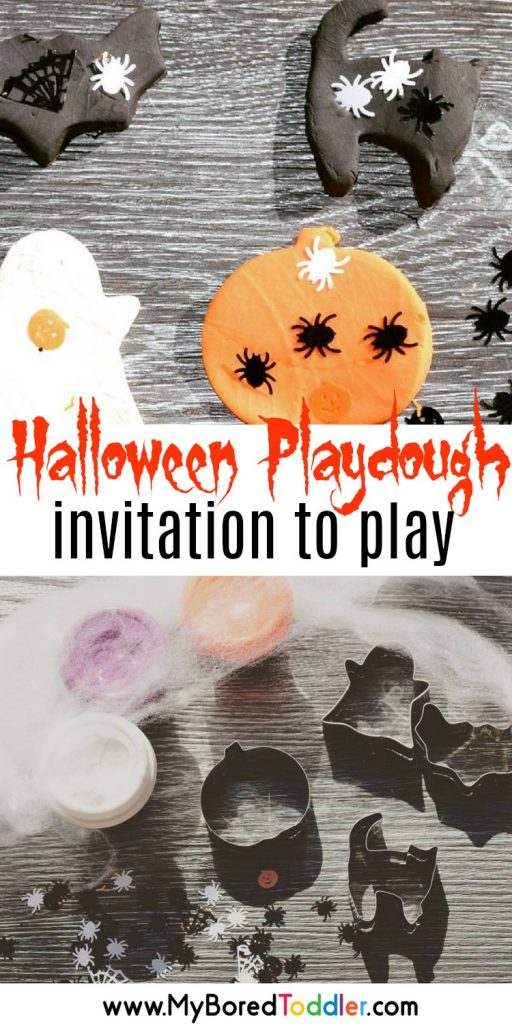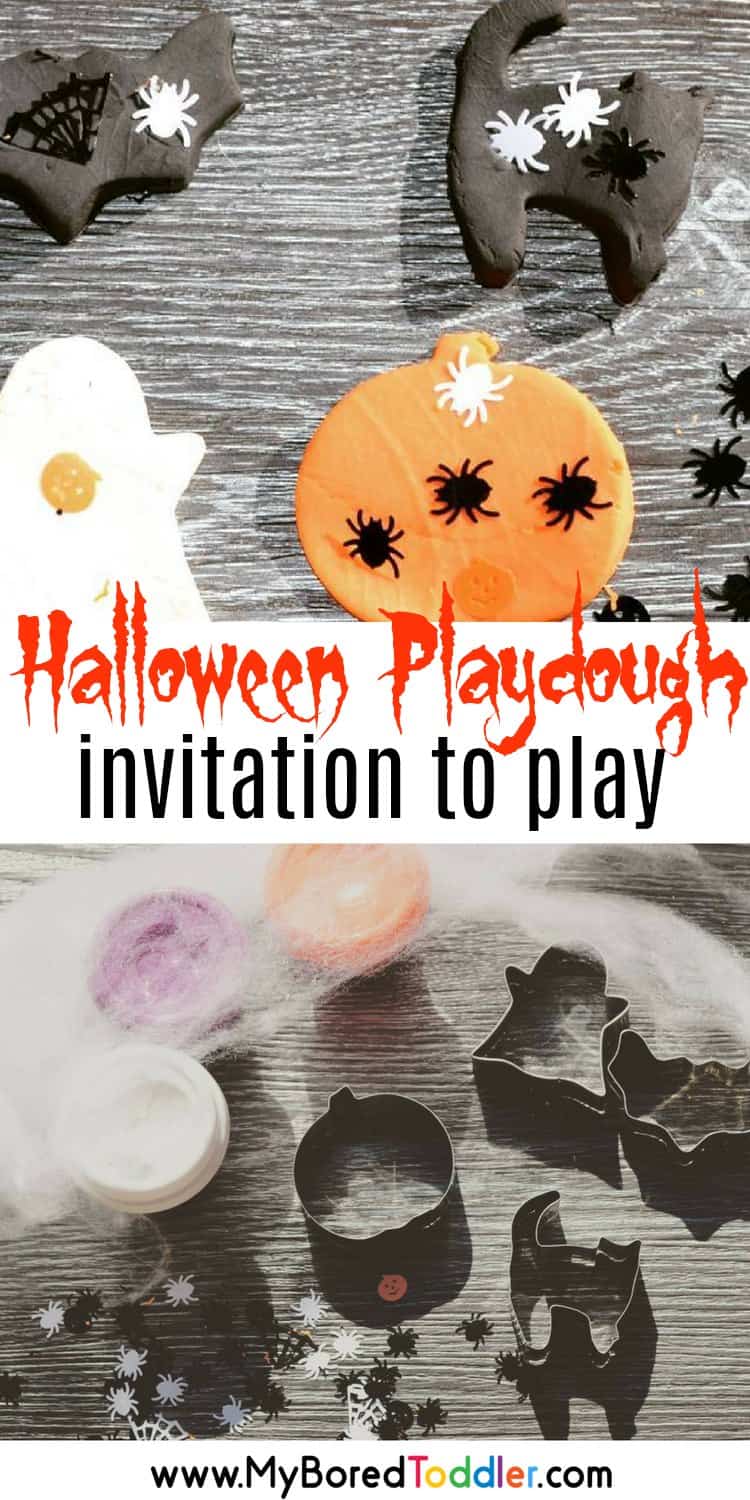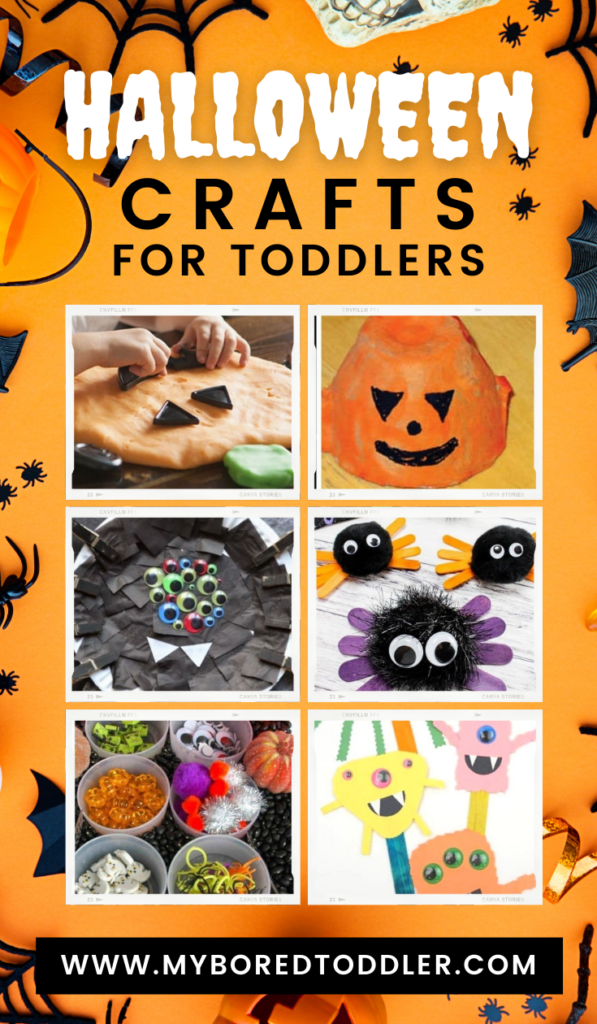 About the Author
Heather is a former preschool teacher and founder of preschooltoolkit.com, a website providing early learning resources for teachers and parents. She focuses on creating fun crafts and activities that engage developmental skills while promoting hands-on learning through play. Follow her on Facebook, Pinterest, Twitter, Instagram