We have been finding all sorts of creepy crawlies and creatures around our home lately. To create some more awareness on potential encounters with these mini beasts, we created a Sensory Wood Pile Small World.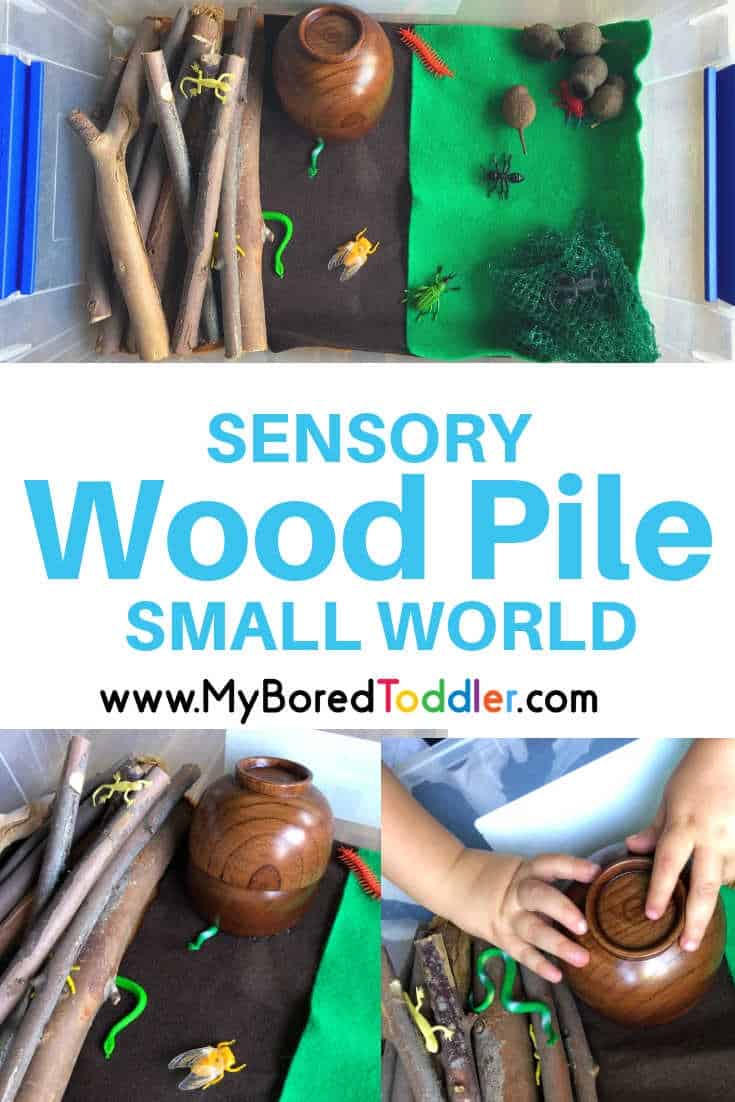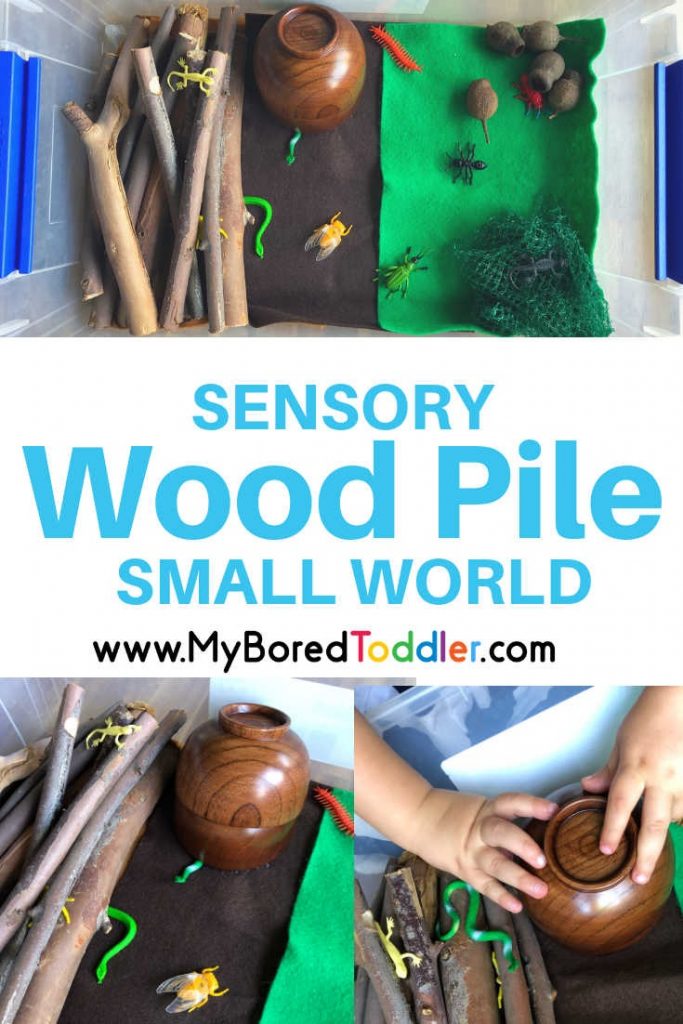 Sensory Wood Pile Small World
The aim of this activity for us is to introduce some characters that may be lurking around in the garden, open up conversations on where these little creatures may be hiding and explore ways to safely play. This activity offers the opportunity to build awareness and skills that can very easily be transferred into a real life situation.
We love to tie our activities into the latest book that we are reading and for this one we couldn't resist a favorite one - Mad About Minibeasts by Giles Andreae (available HERE on Amazon)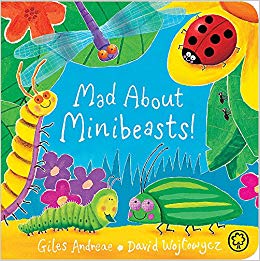 What you need to make a Sensory Wood Pile Small World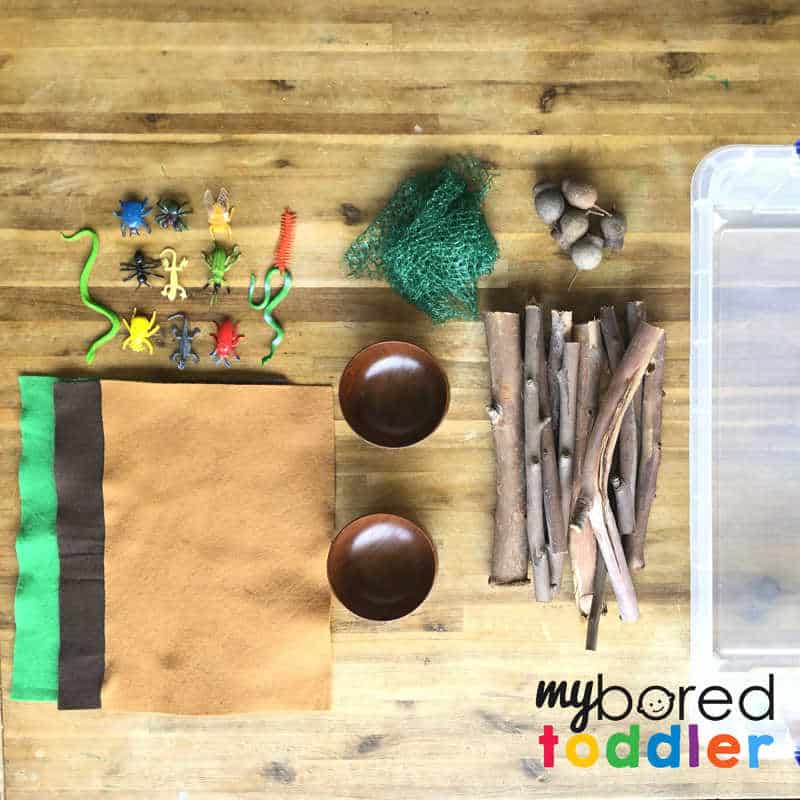 Natural Branches
Gumnuts
Coloured Felt ( we used 1x light brown, 1x dark brown and 1x green). A pack like this is great to have in your craft cupboard.
Mesh ( Zucchini packaging from Woolworths Odd Bunch)
2 x Bowls
Toy Insects, Snakes and Lizards - I really like the Safari Ltd Packs like these.
How to Set Up a Sensory Wood Pile Small World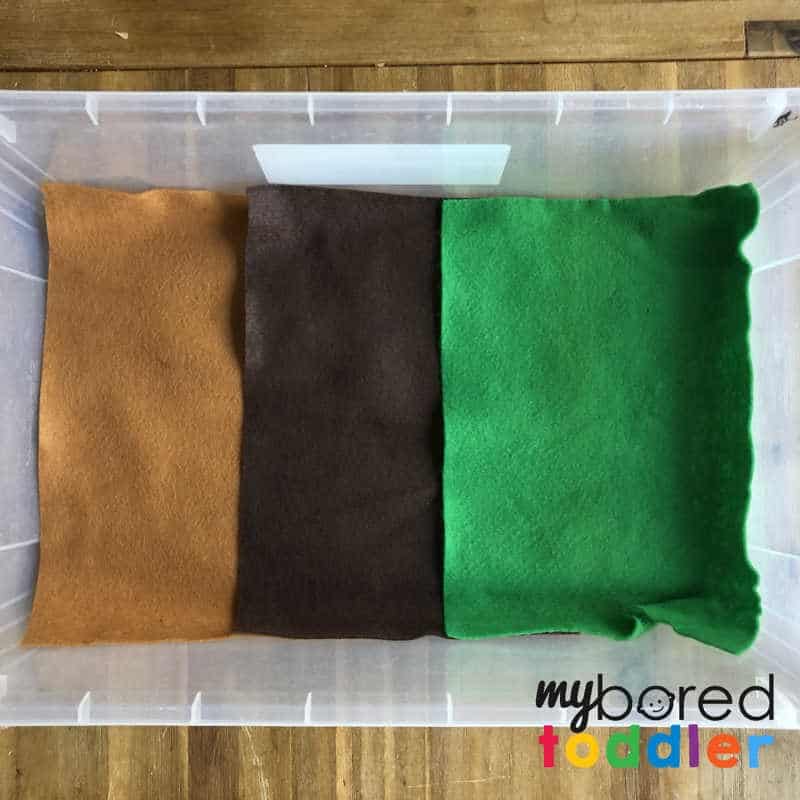 We used three different colour sheets of felt to represent damp ground verses dry and then a bit of grass. We put the light brown felt to the left, dark in the middle and green on the right. The 'soil' under logs would be drier than that exposed to the morning dew that we have each morning in our garden.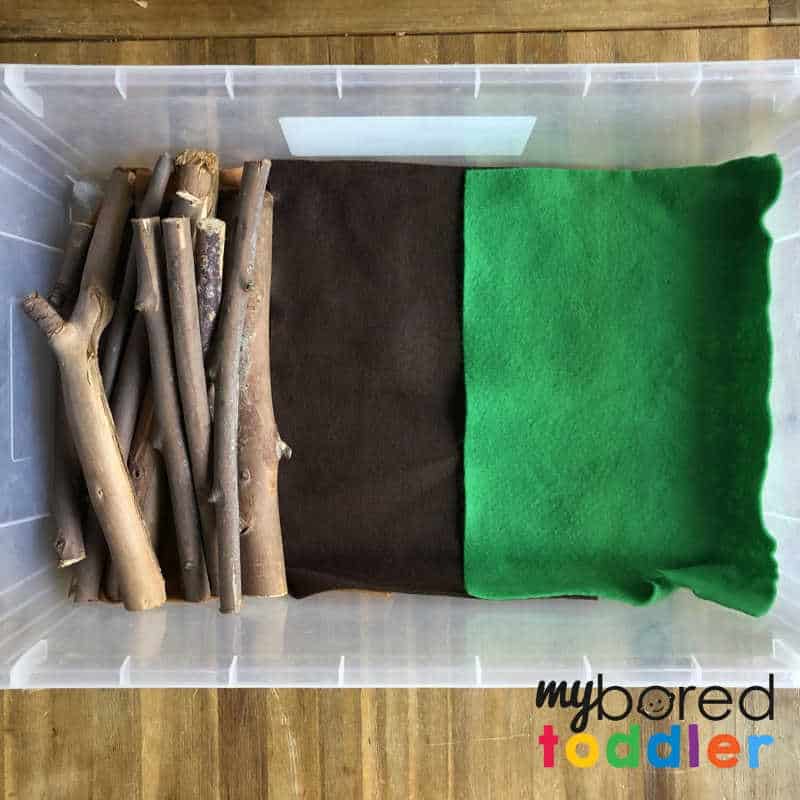 We had a stormy night recently which bought down some decent size branches from some trees at the park we walk through on the way to school. I used a hand saw to make shorter sections for our small world play. We stacked up some of our logs on the lighter colour felt to create our wood pile.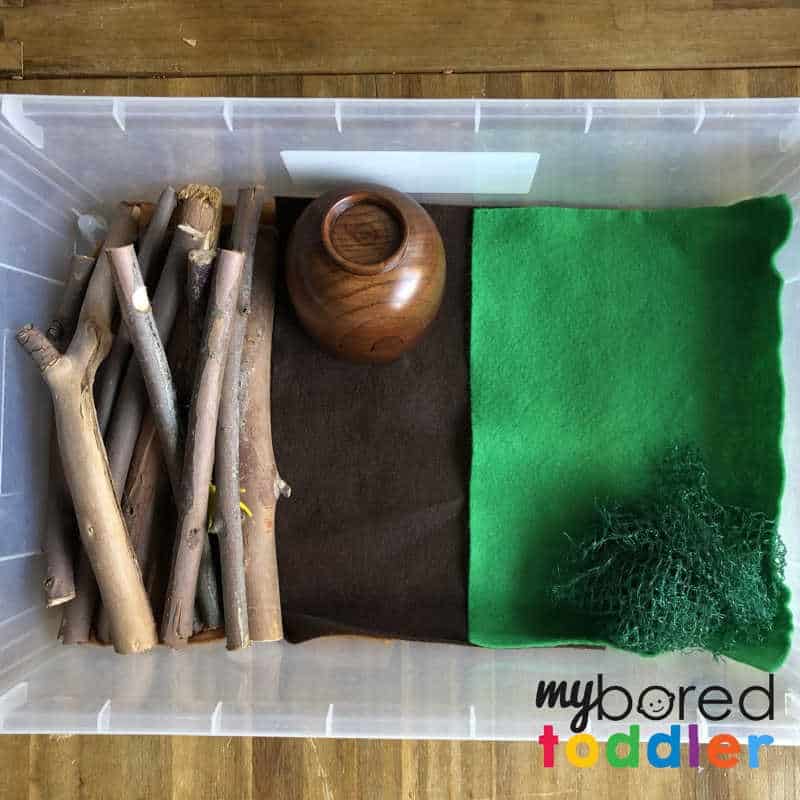 The wooden bowls were used to resemble some pots stacked on top of one another. Creepy crawlies love to hide underneath things in the yard and can conceal themselves very easily under them. We snuck a beetle and snake underneath the bottom bowl and a spider between the two.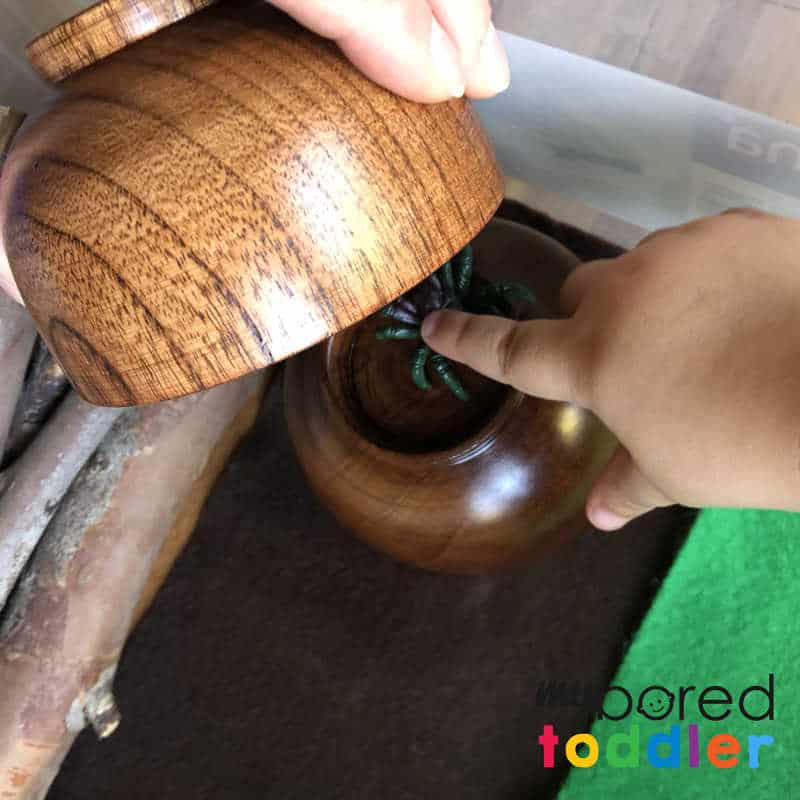 Our mesh served to represent some moss that may grow in the damp which sat nicely in the right hand corner. Its stretchy, course and easily manipulated when squeezed by toddler hands.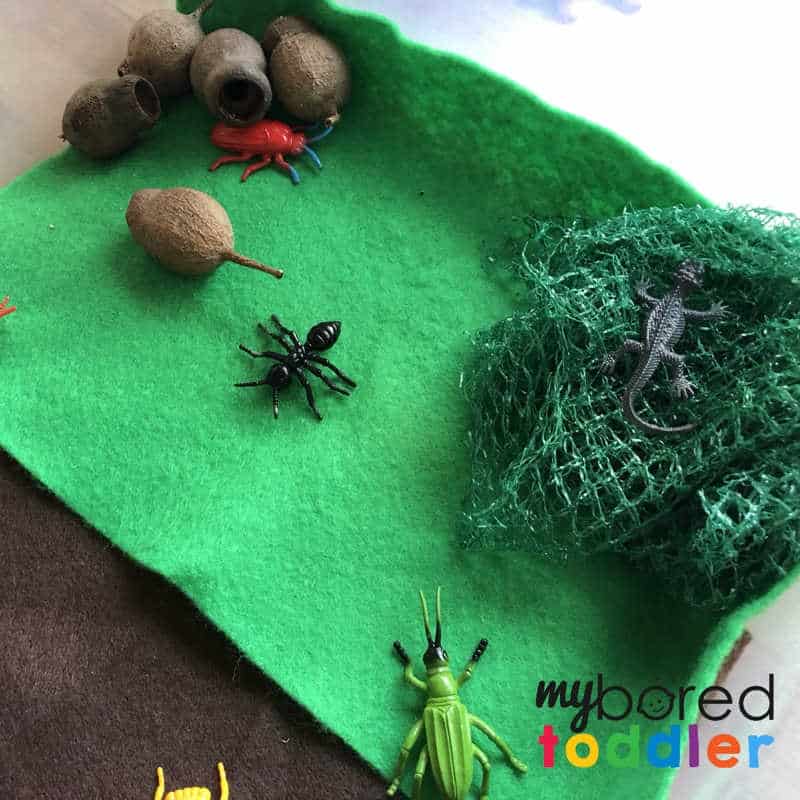 Finally a handful of gumnuts in the opposite corner to the mesh moss and our little log pile scene was complete. Its just a matter of playing with what resources you have until you are happy with it.
I chose to use toy beetles, centipede, snakes, ant, spider, snakes and a couple of lizards in our Sensory Wood Pile Small World. These are creatures that we often come across in our home and community. You can add creatures that are relevant to your environment.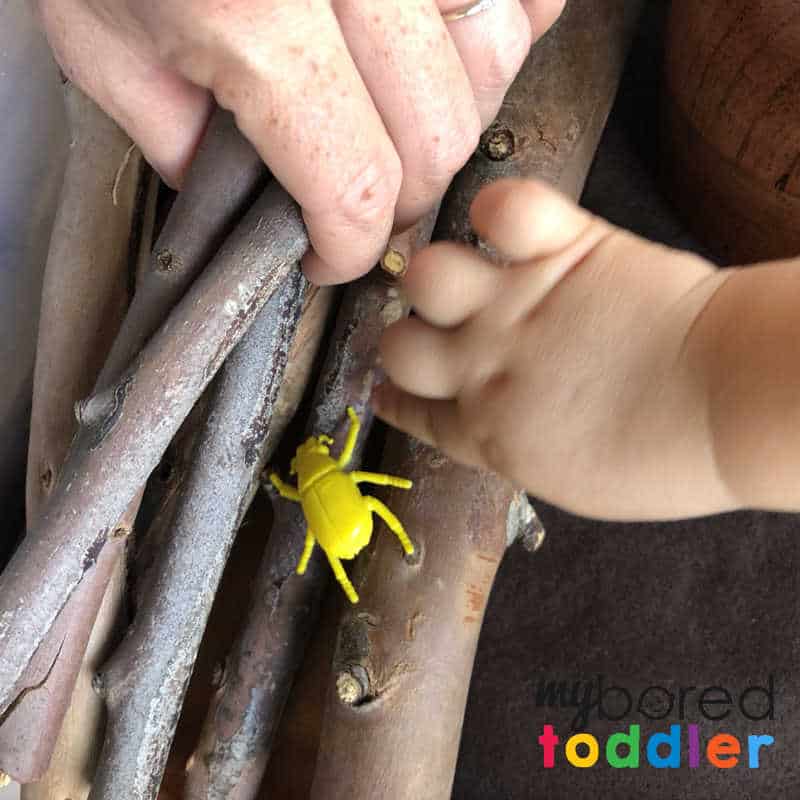 We scattered them across our Sensory Wood Pile Small World keeping in mind where we would find them naturally occurring.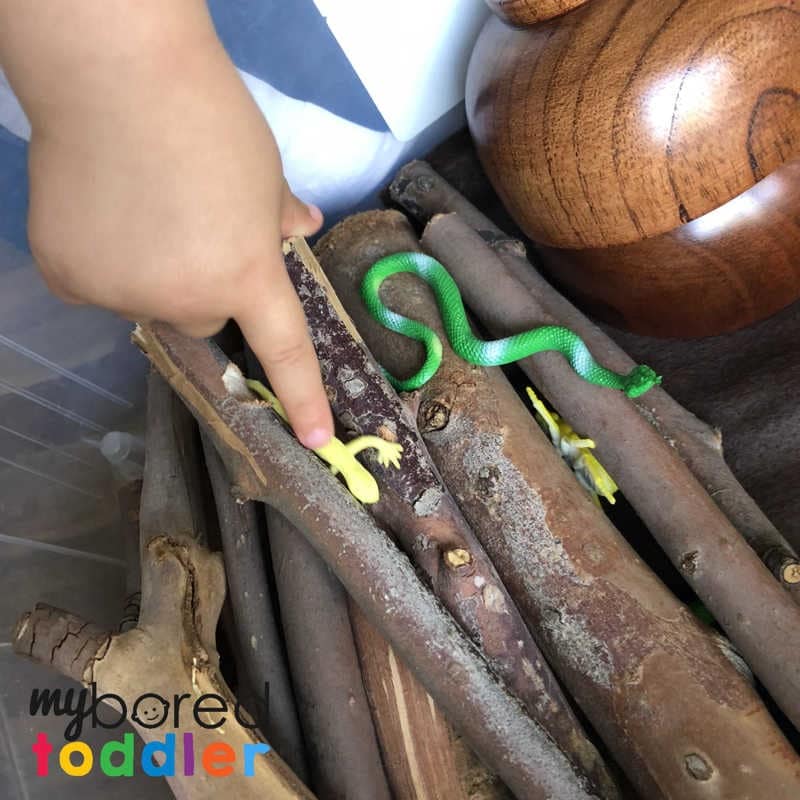 Once completed, I asked Miss 2 to see how many creatures she could spot before exploring with her fingers creating an emphasis on the fact there were more concealed than easily seen.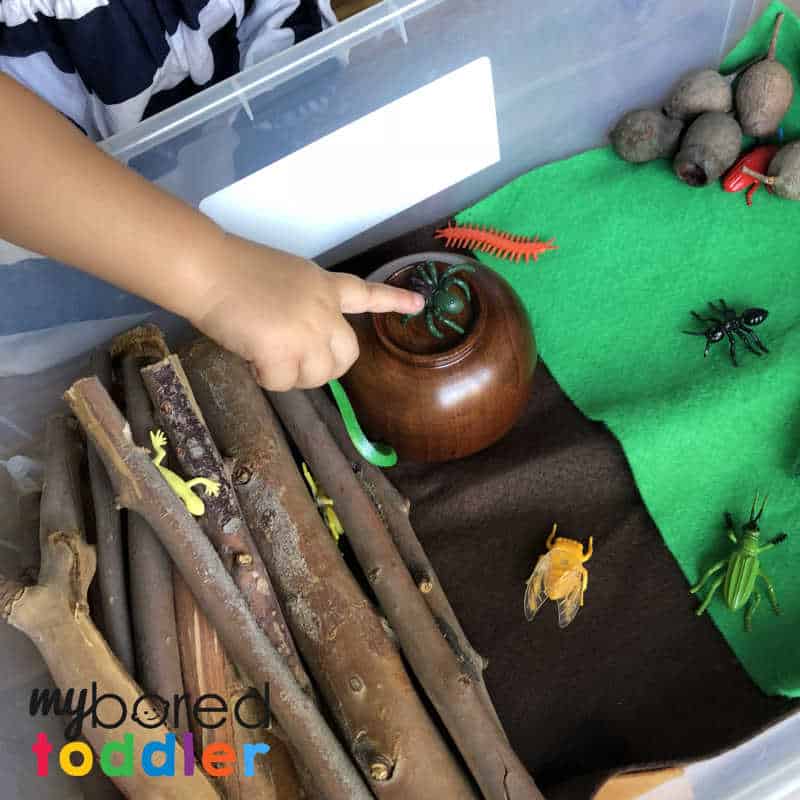 We counted them together and recited their names before beginning to lift the logs, bowls and gumnuts. She loved exploring the the little scene and pairing up the mini beasts. We spoke about the different textures across the materials, which creatures may be dangerous, what they eat and where we may find the same creatures in our own yard outside.
Our Sensory Wood Pile Small World met the brief and I am excited to see how Miss 2 puts her new found knowledge into action in a real life situation. Off to the park we go!
We would love to see pictures of you taking part in this activity with your toddler. Make sure you share a photo in our Facebook Group or over on Instagram. Follow @myboredtoddler and use #myboredtoddler so we can all see!
Some more toddler activities that you can do at home are:
Salt Sensory Writing and Drawing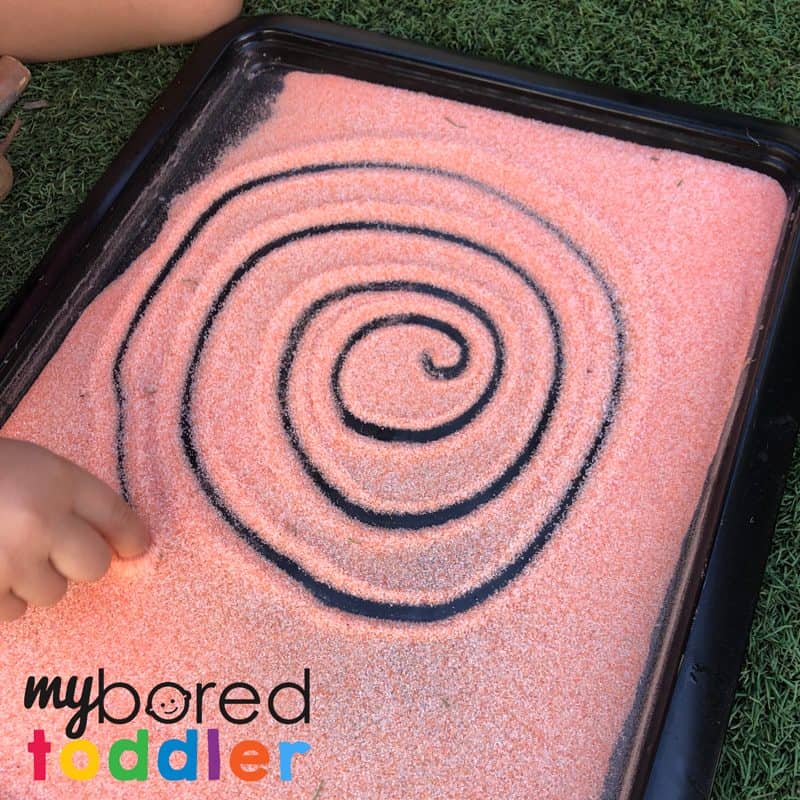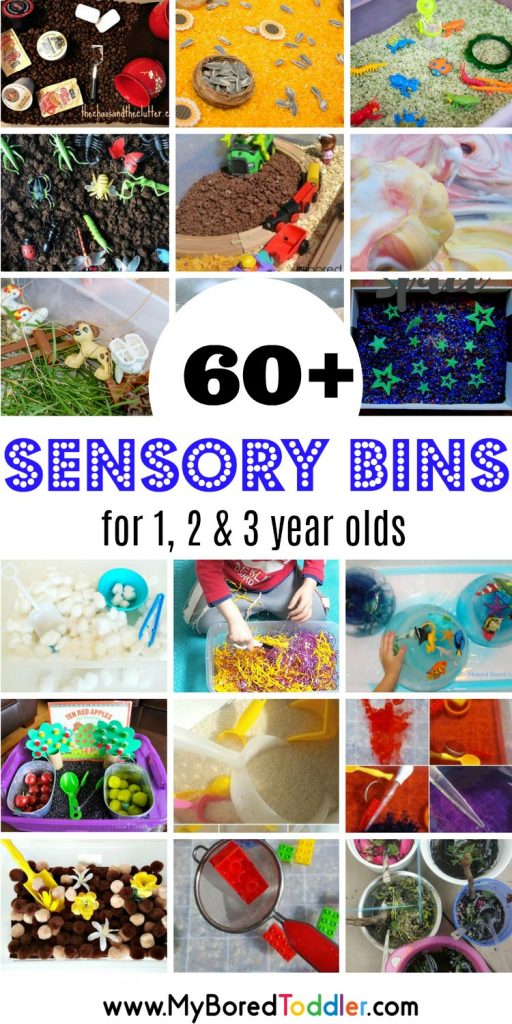 About the Author:
Dani is a busy stay at home Mum of 3 and early childhood teacher in training who is passionate about play based learning throughout early childhood. For educational play ideas that you can do at home and parenting tips visit Play Inspired Mum Check her out on Instagram andFacebook