Create a fun sensory activity for your toddler by combining tinsel and pompoms in the sensory bin. The colors and textures of the materials provide an awesome sensory experience along with opportunities for math and fine motor play.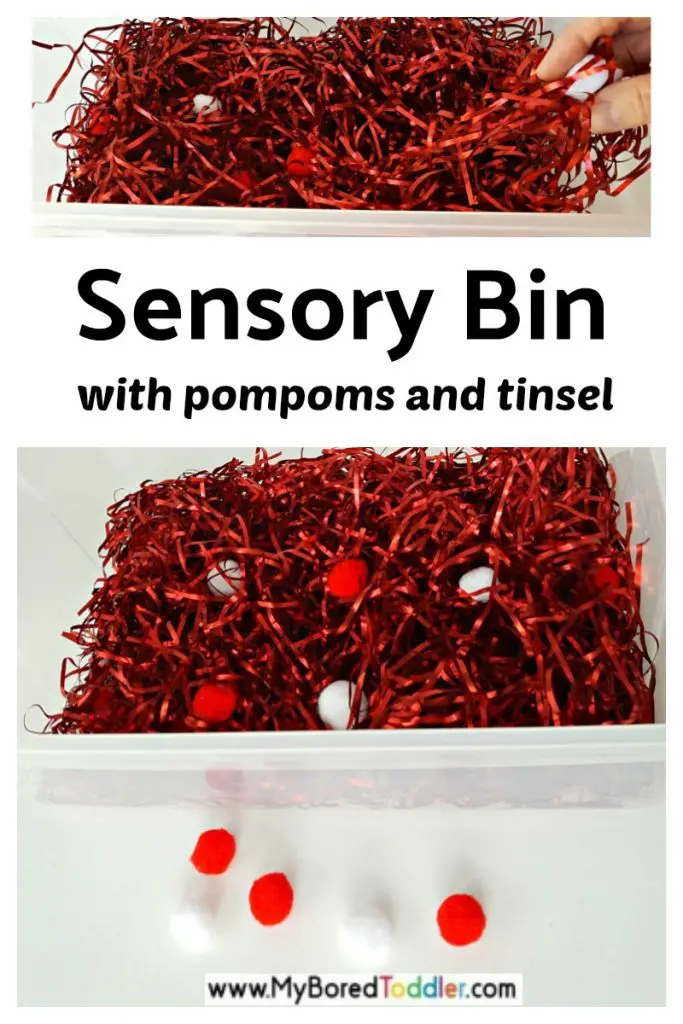 Toddler Sensory Bin with Tinsel and Pom Poms
We usually think of tinsel as a holiday decoration but it can also be an amazing option for filling a toddler sensory bin. This single strand tinsel is soft to the touch, and lots of fun to swish around in the bin or gather in bunches in your hands.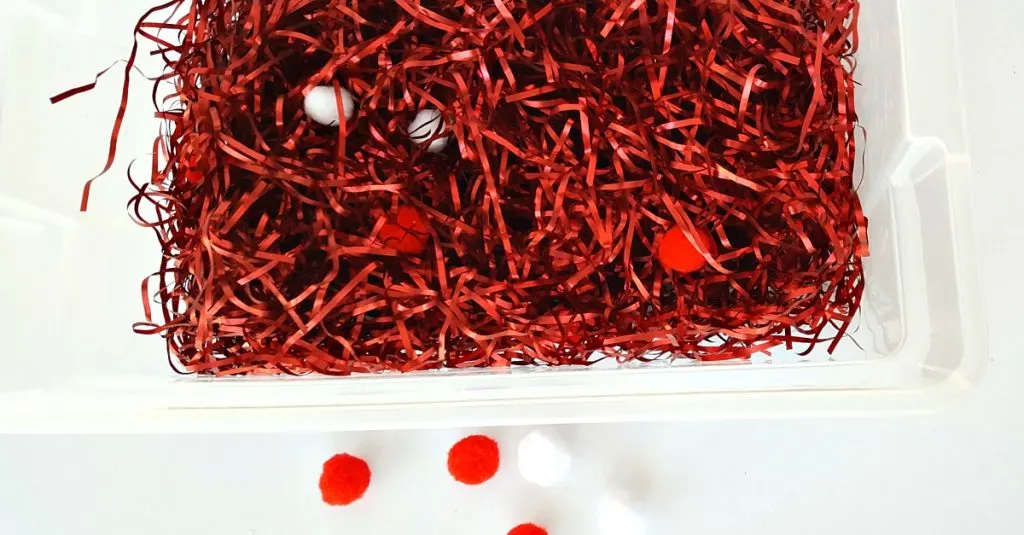 Supplies for the sensory bin
Red colored tinsel is perfect for a Valentine theme, and it's a great Christmas sensory bin, but you can adapt the activity to everyday play with any colors you have on hand.
Add a few large pompoms, along with matching paper plates or plastic jar lids, and you have instantly provided some simple math with a color sorting – and counting - activity!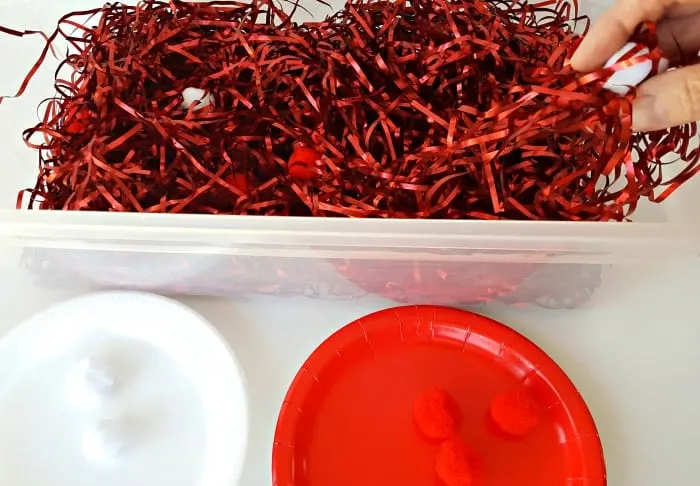 The red pompoms are not as easily seen as white pompoms against the red tinsel. Kids will have to poke around in the bin to feel, as well as see, the pompoms.
Tinsel can be separated in strands or pulled up in bunches in order to find the pompoms. Using fingers and hands in everyday play like this helps to strengthen fine motor muscles.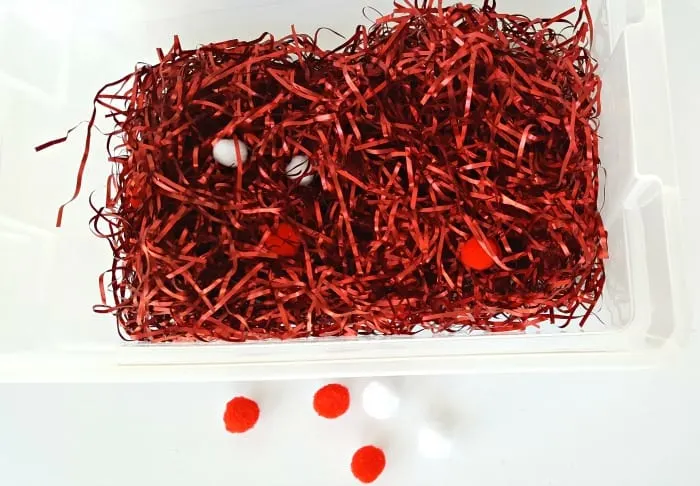 Name the colors with your toddler as you play together, to help with color recognition and identification.
The red pompoms are hiding in the tinsel.
How many white pompoms are on the white plate?
Match the color of pompom to the corresponding plate, then mix things up by putting the red pompoms on the white plate.
Once all the pompoms have been discovered, encourage your toddler to hide them again in the sensory bin.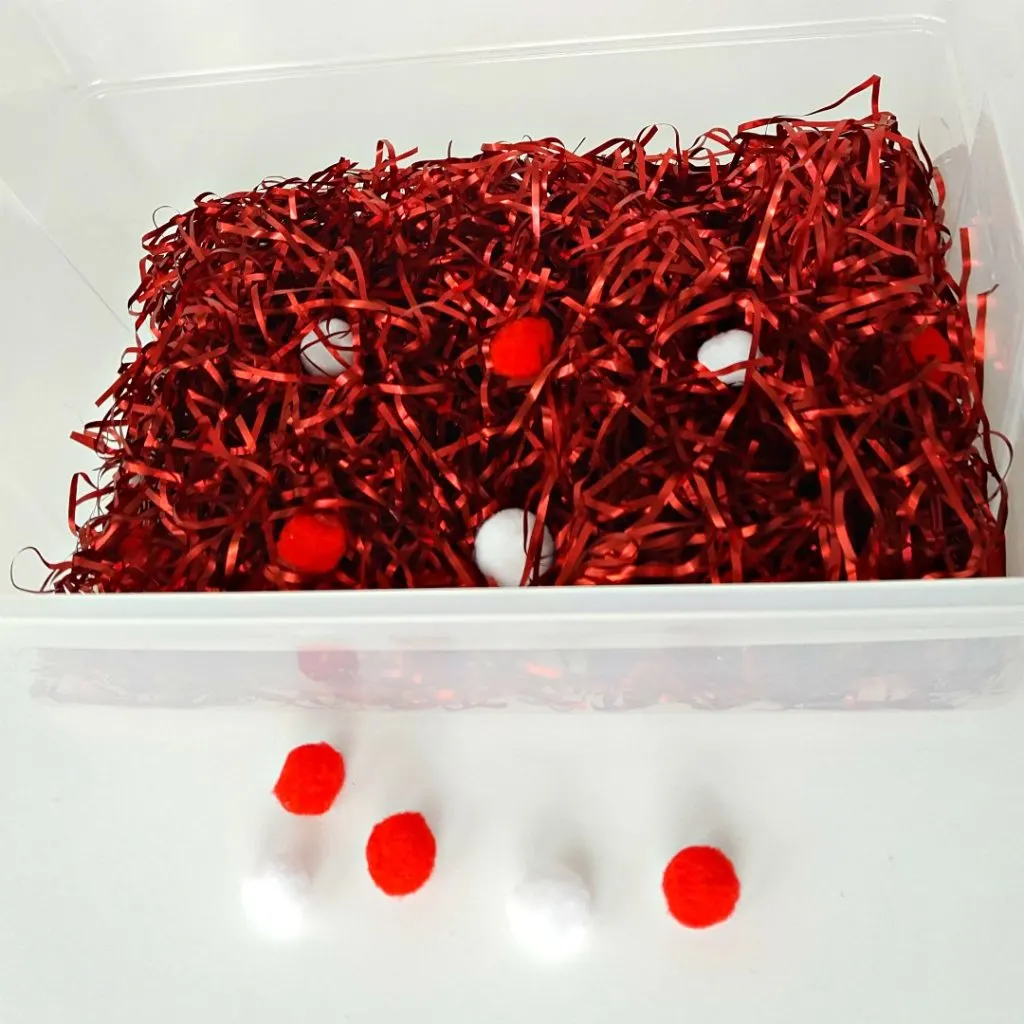 Kids will love exploring this sensory bin. The light, fluffy tinsel can be tossed and scrambled around over and over again as kids dig up – and bury – colorful pompoms.
For more fun toddler ideas why not join our Facebook group or follow us on Instagram – use #myboredtoddler to share your pics so we can see!
Some more toddler activities that you can do at home are: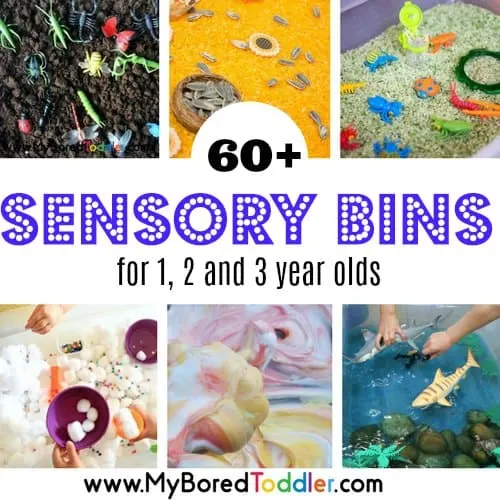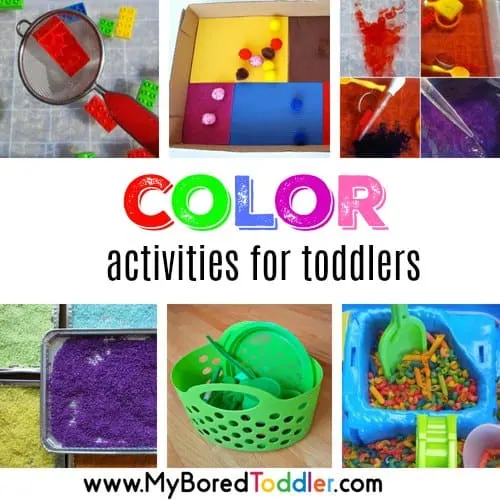 Fine Motor Activities for Toddlers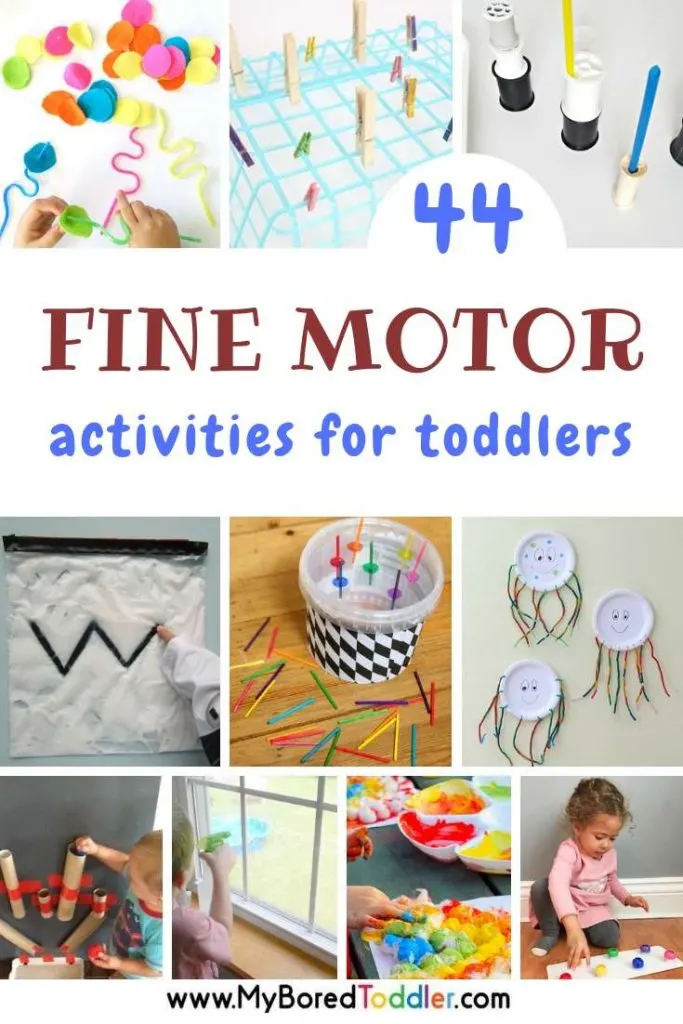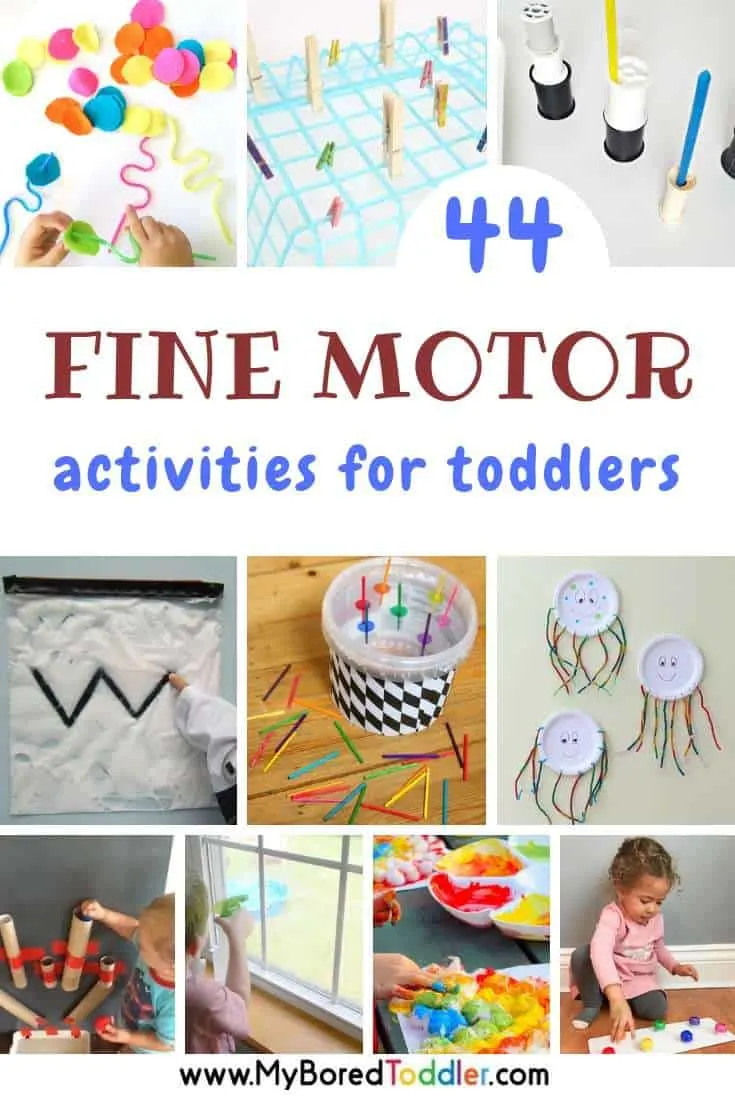 About the Author
Heather is a former preschool teacher and founder of preschooltoolkit.com, a website providing early learning resources for teachers and parents. She focuses on creating fun crafts and activities that engage developmental skills while promoting hands-on learning through play. Follow her on Facebook, Pinterest, Twitter, Instagram and Google+