Make building up those all-important fine motor skills fun with this easy to set up and inexpensive activity! Feed your child's curiosity and present them with this Sensory Foil Wrapped Toy invitation to engage in meaningful explorative play.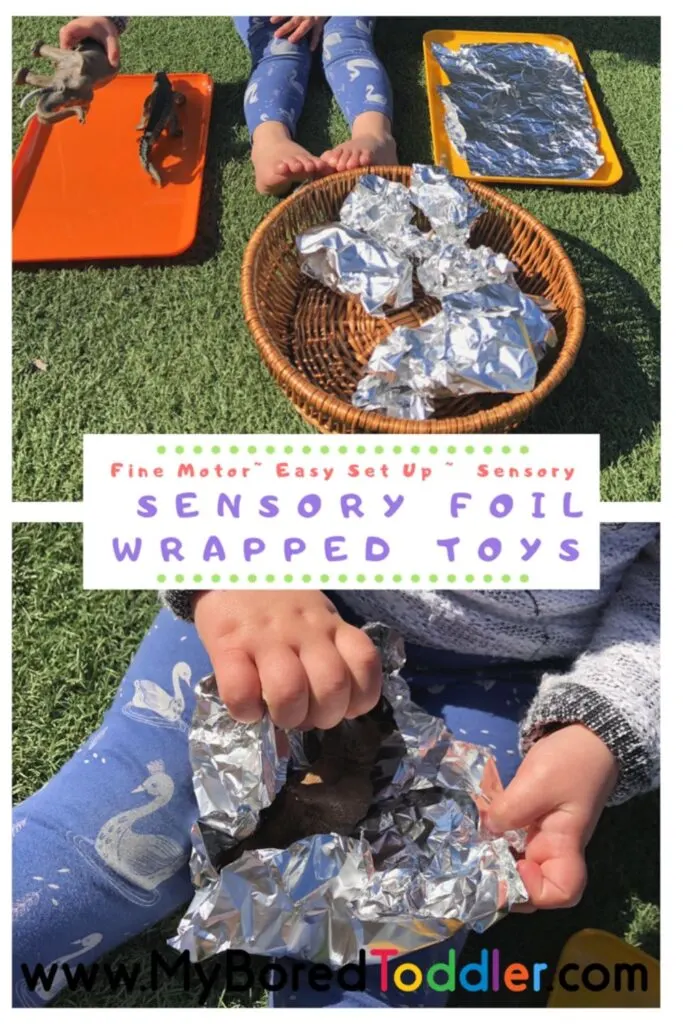 Sensory Foil Wrapped Toys
Babies and toddlers learn so much from the world around them by engaging their senses. This activity ticks the boxes for sensory play.
The sound, feel, and look of the shiny foil is inviting to be explored and played with. The added extra element of wondering what was inside each of the little parcels is the perfect fuel to tempt your child to explore this captivating activity.
What you need to make

Sensory Foil Wrapped Toys:
Toys
Scissors

2 Trays (optional)

Basket (optional)
If you are setting this activity up for toddler who is still mouthing, rather than skip it entirely, why not use pieces of fabric, scarves or even socks as a safer, taste safe option?
How to

set up your

Sensory Foil Wrapped Toys: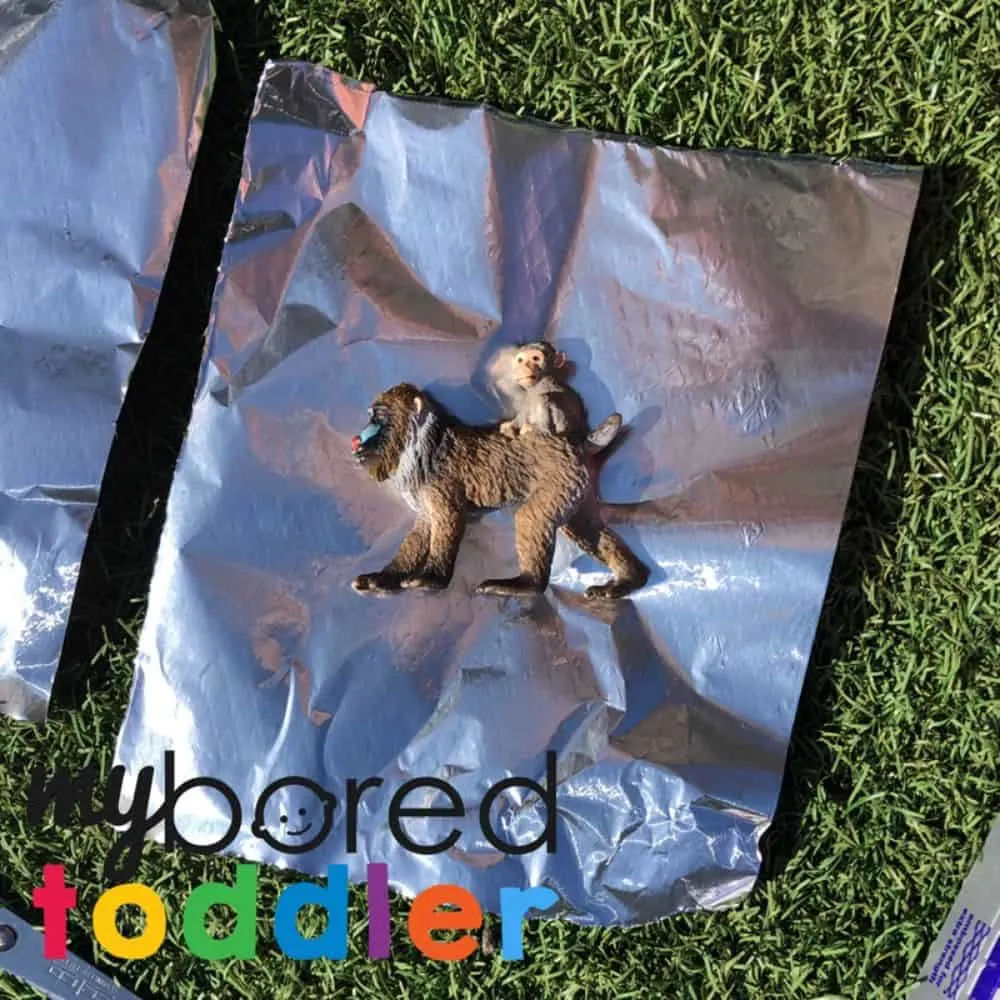 This activity really is very simple to set up. All you need to do is wrap up some of your child's toys in pieces of the foil. Simply use the scissors to cut a piece to suit the size and shape of the toy.
If it is your child's first time, I would suggest wrapping the toy loosely so that foil would be easier to peel away. Older toddlers and preschoolers may enjoy the challenge of their toys being wrapped tighter and it would give them the opportunity to refine those fine motor skills even further.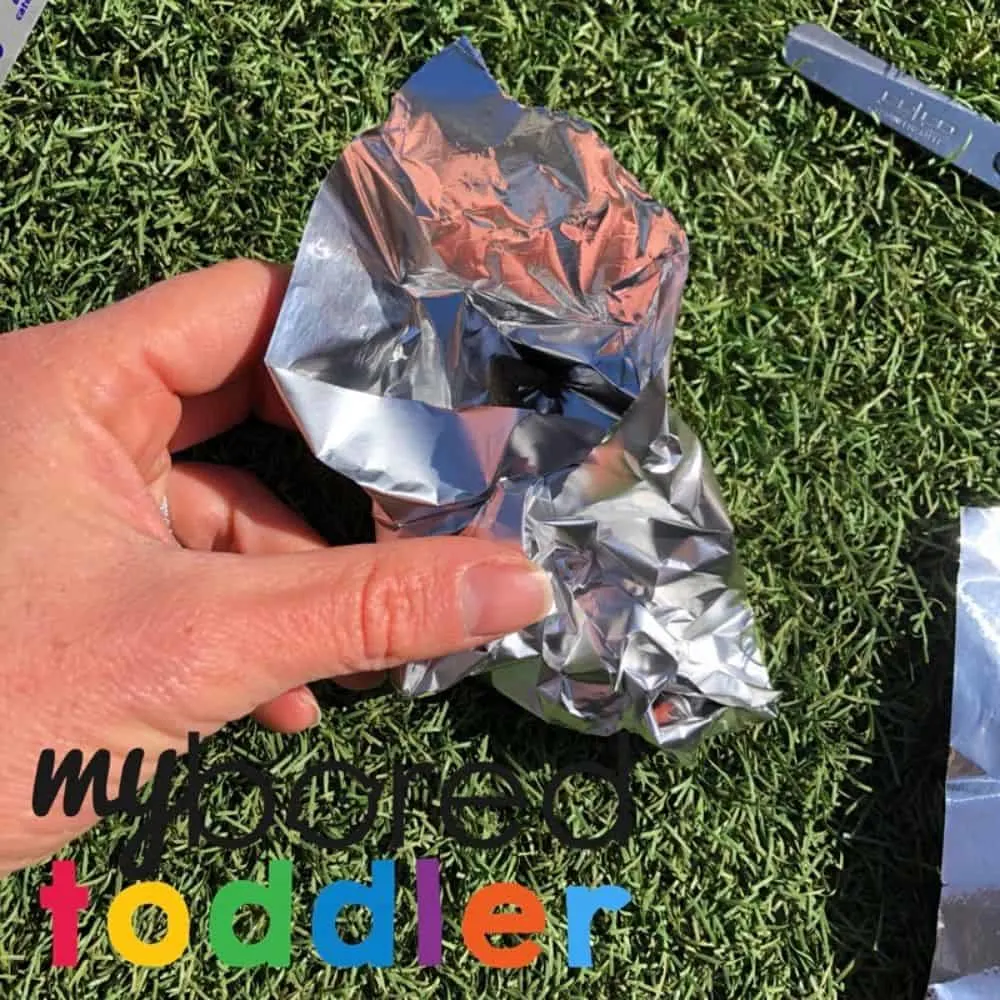 Once the toys have been wrapped up, place them into the basket with a tray either side. Encourage your child to place their unwrapped toy on one tray and the foil neatly laid out on the other. This three-step sequence of instructions may prove challenging for a young child so please don't put pressure on them to comply but it is something to work towards in getting ready for formal schooling.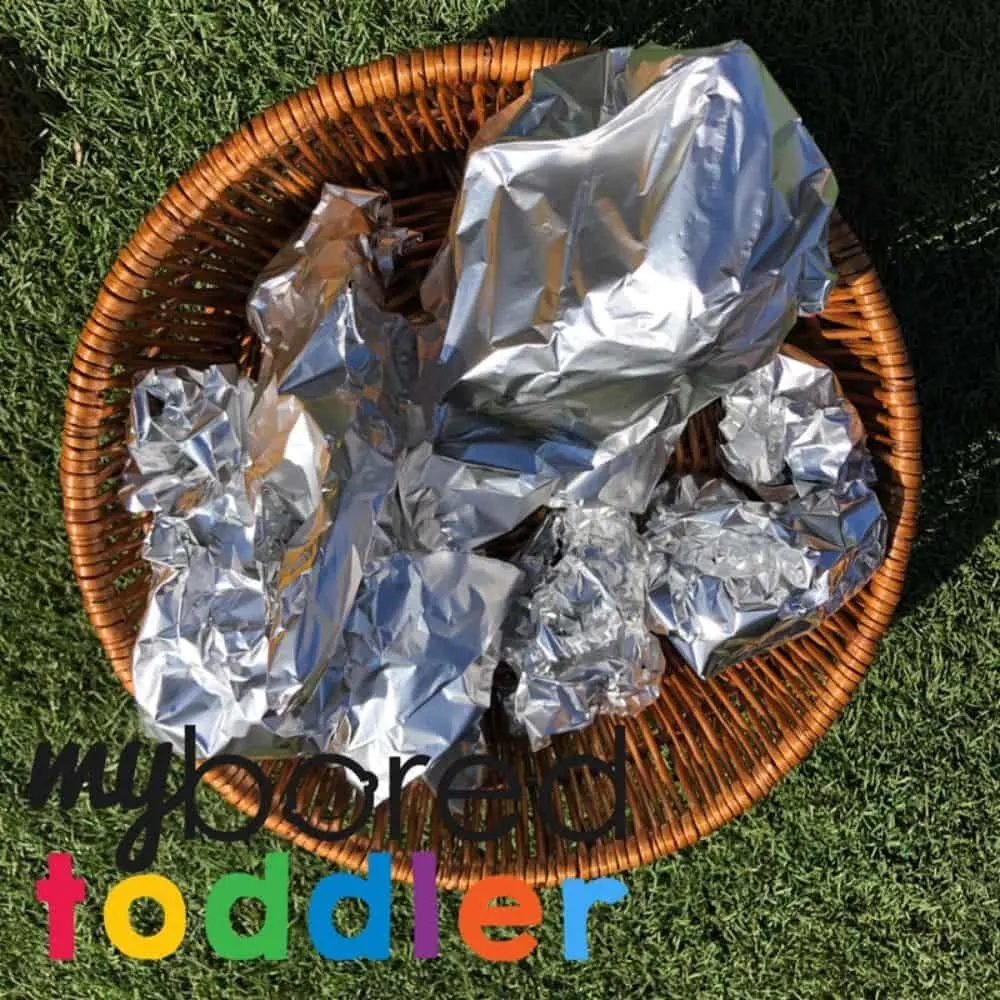 This activity presents so many learning activities for your child. Keep the foil for play or a craft activity on another day so there is no waste. While your child is unwrapping their toys, you could discuss how the foil feels and sounds and ask them some questions such as what the toy could be used for, if they were to wrap some toys which would they wrap and ask them what they think could be in the next little parcel.
This Sensory Foil Wrapped Toy activity is a hit every time. My girls will spend ages wrapping and unwrapping toys, taking turns being the wrapper and the unwrapper. There are no fancy supplies required and it is super quick to set up. Why not try it to help get through tomorrow's witching hour? I'm sure it will be a hit!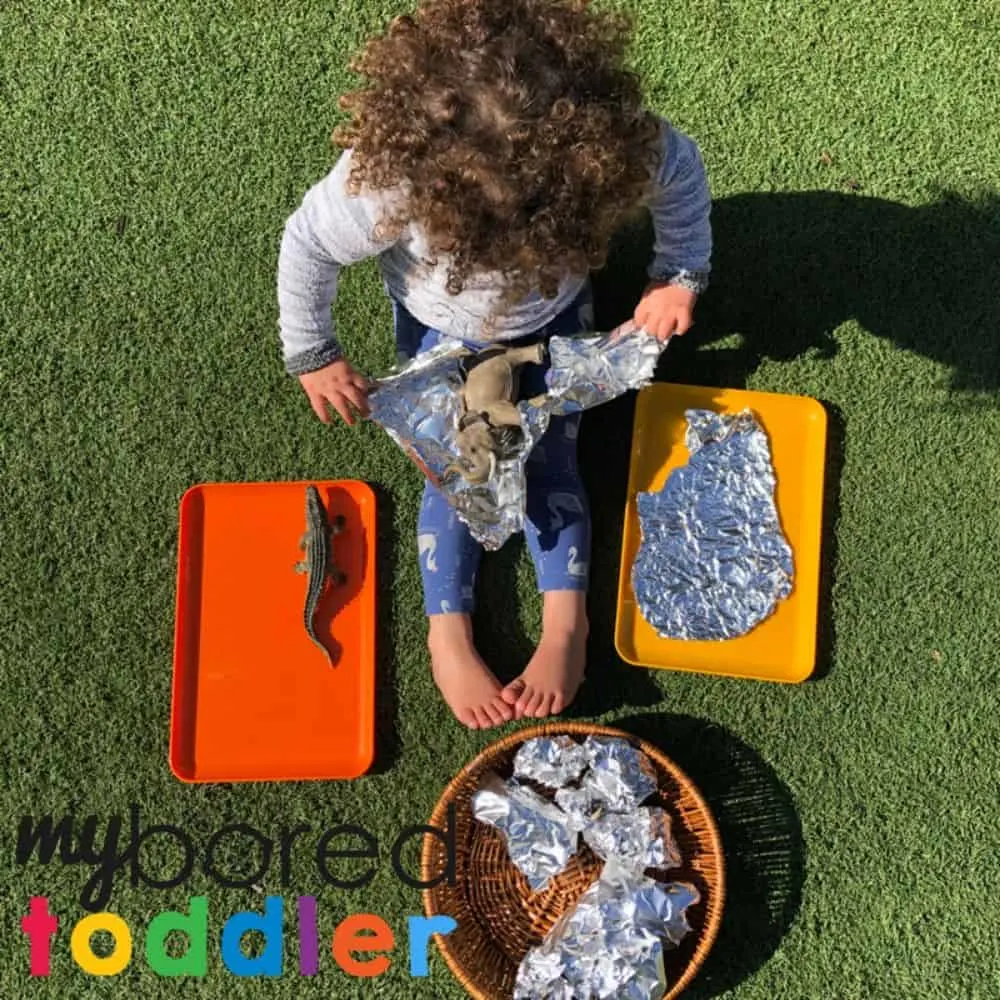 For more fun toddler activity ideas why not join our Facebook Group or follow us on Instagram – follow @myboredtoddler and use #myboredtoddler.
SOME MORE FUN TODDLER ACTIVITY IDEAS YOU MIGHT ENJOY ARE: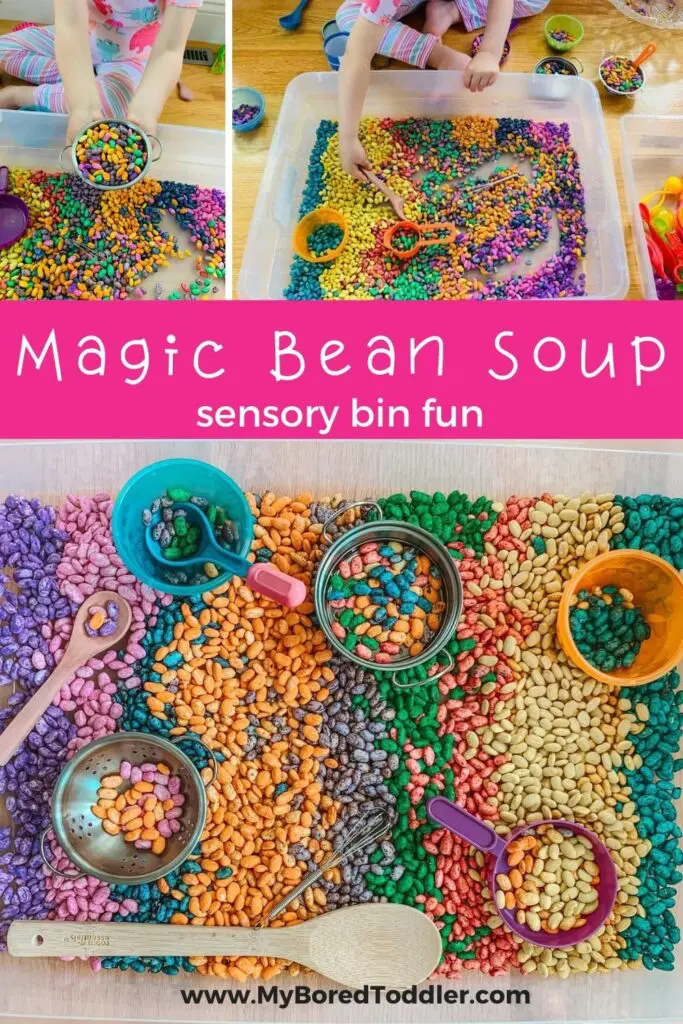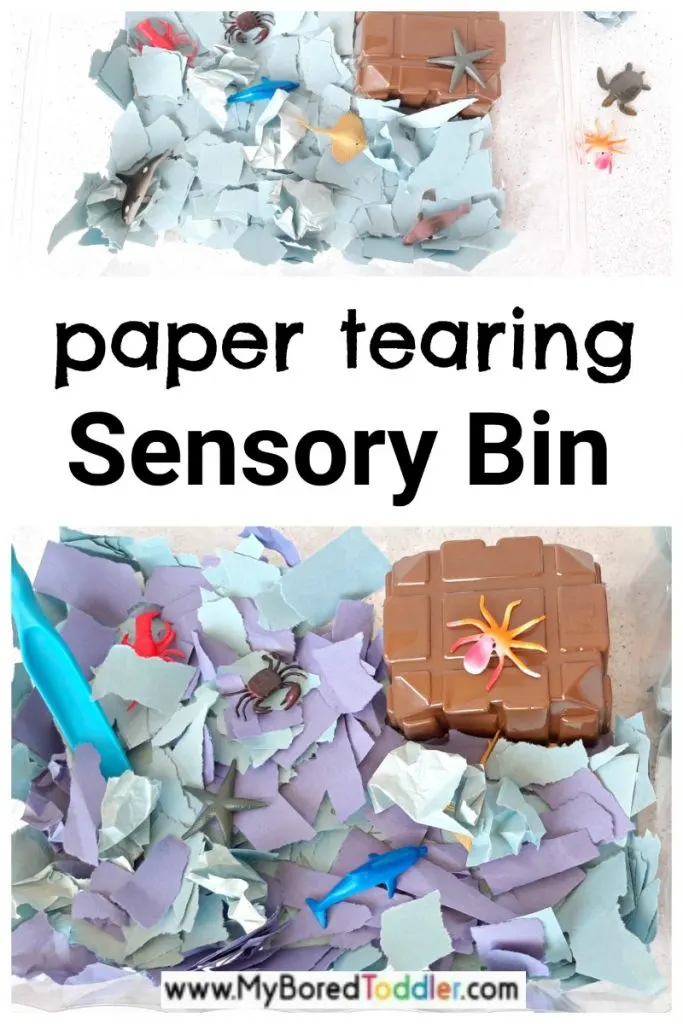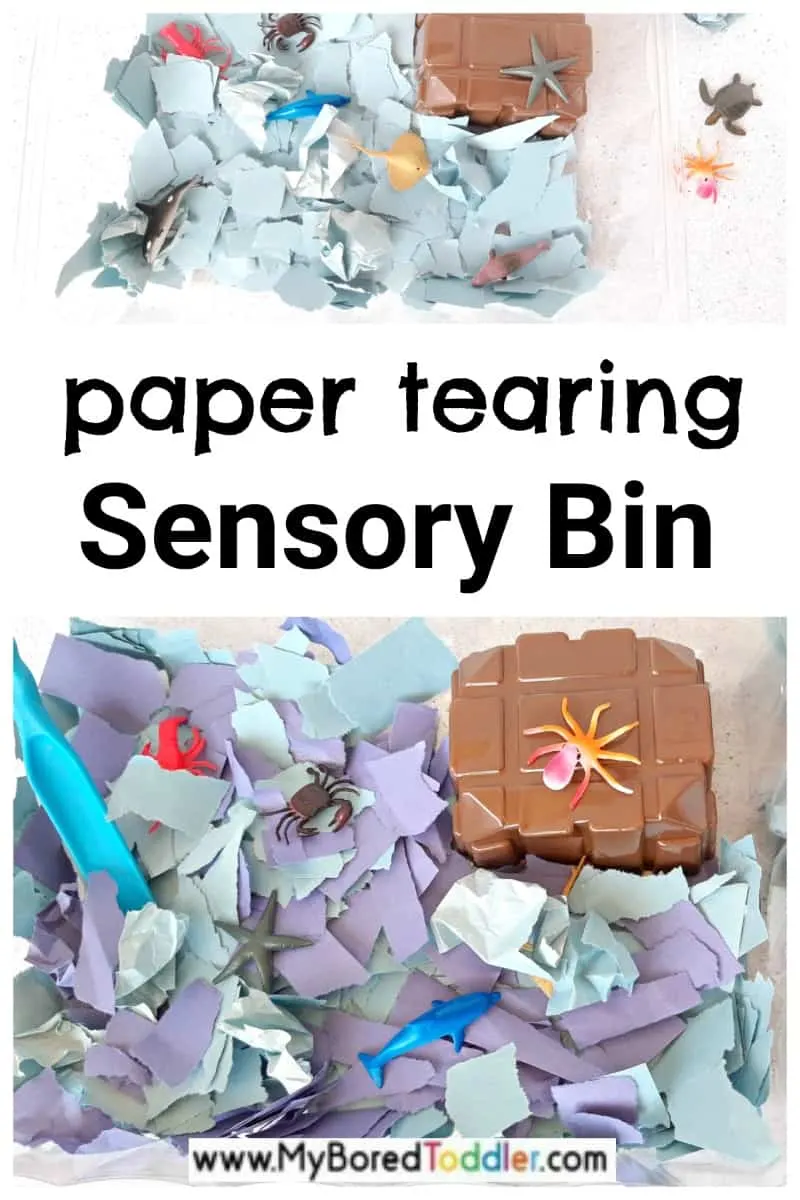 About the Author:
Dani is a busy stay at home Mum of 3 and early childhood teacher in training who is passionate about play based learning throughout early childhood. For educational play ideas that you can do at home and parenting tips visit Play Inspired Mum Check her out on Instagram andFacebook