Are you looking for an easy craft for toddlers? Rainbows are so much fun! Combining this weather marvel with Miss 3s favorite garden friend, we created Rainbow Paper Plate Snails! This is such a fun toddler paper plate craft.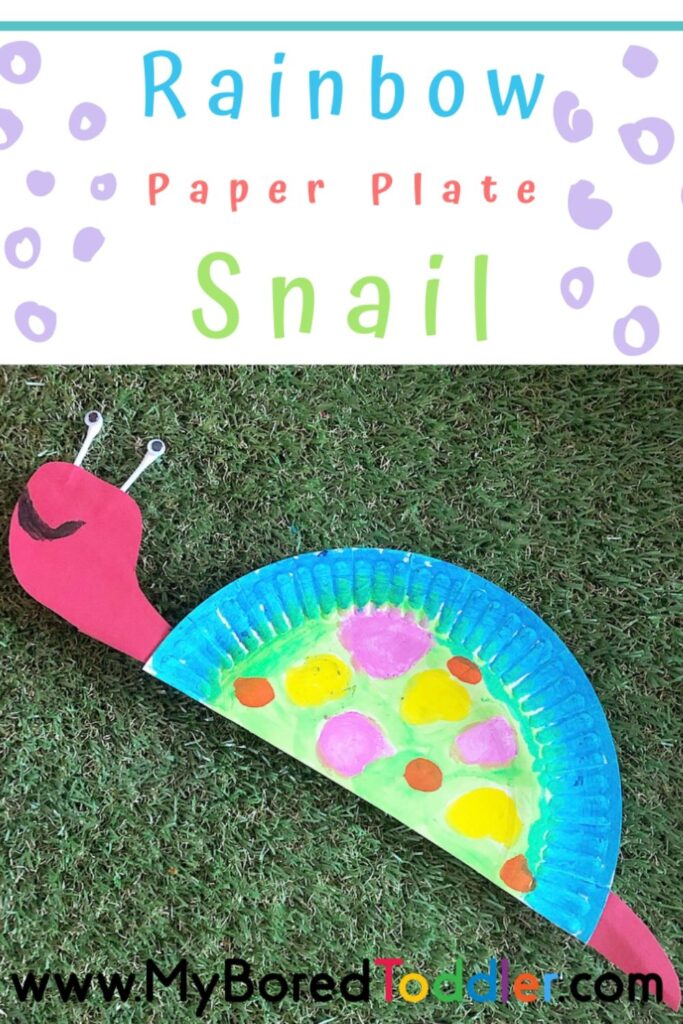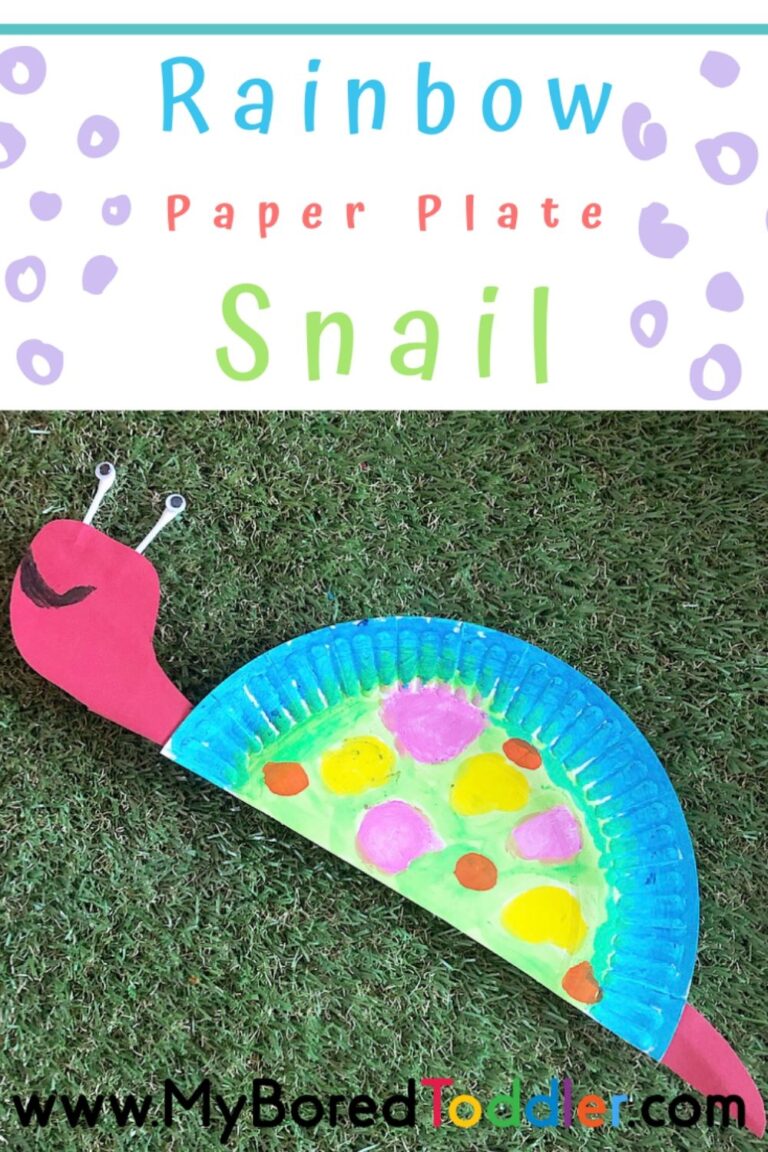 Rainbow Paper Plate Snail
Engaging in arts and crafts is a great creative outlet for your toddler. They open up all sorts of conversations and opportunities for problem-solving and experimental play.
Does your toddler love snails? They are fascinating little creatures aren't they – the snails that is, well toddlers are too however it's the snails I am talking about at the moment!
Snails have unique little features; eyes, the slime, the way they recoil into their shells, the way they slide across the damp grass leaving a silvery trail behind them. Miss 3 loves them! With a cold limiting her attention span, creating a Rainbow Paper Plate Snail was just the activity needed to help her pass the afternoon.
I always love to combine our activities with a great book and for this one we really love Snow Snail (available HERE on Amazon)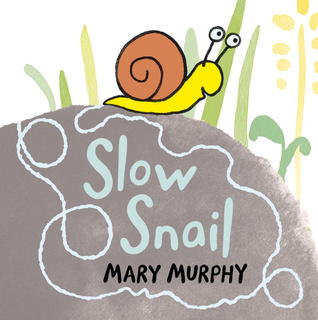 What you need to make

a Rainbow Paper Plate Snail: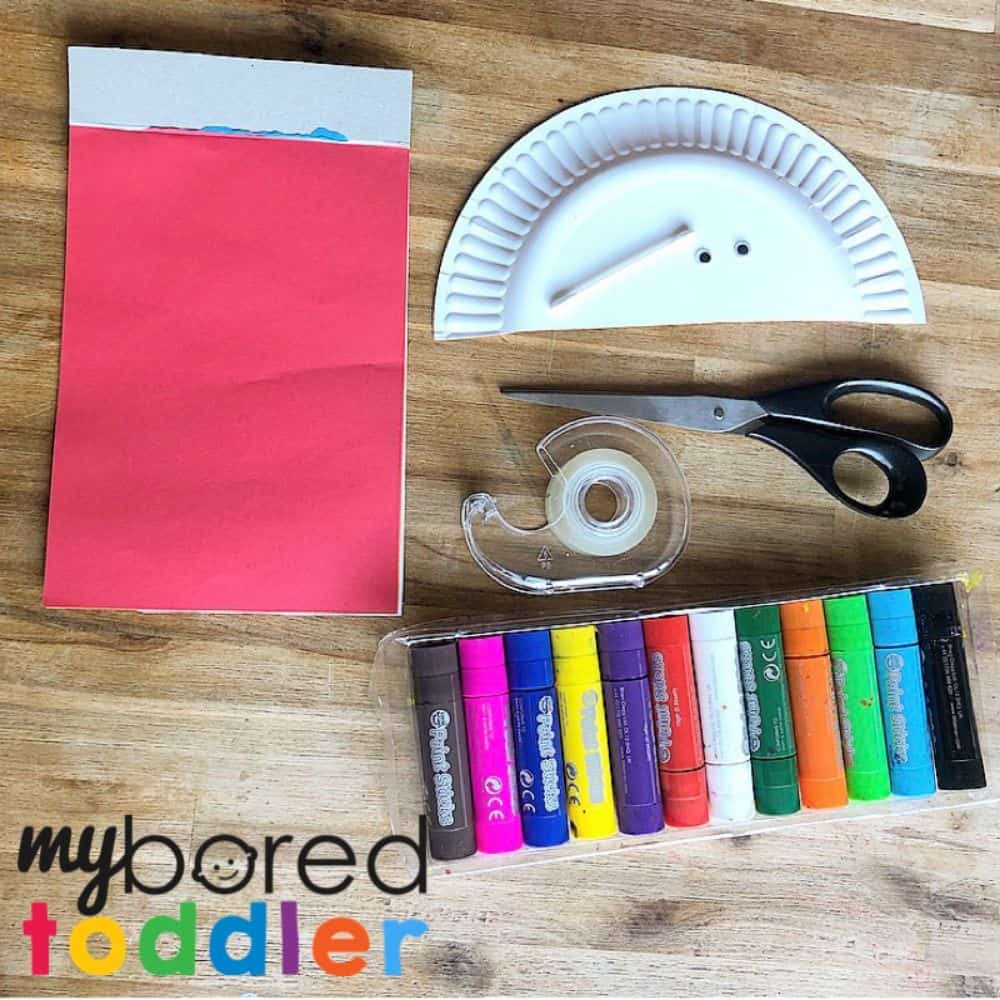 We used paint sticks to create our Rainbow Snail. They dry so quickly, have amazing color pay off, and are nice and chunky for developing hands. You could always switch these for a more traditional paint and brushes.
How to make your Rainbow Paper Plate Snail activity:
Using your scissors cut your paper plate into two equal halves. Reserve one for play another day or why not join in and create a snail yourself with your toddler. Cut head and tail shape pieces from the colored paper. Using the glue, secure these into position on your paper plate 'shell'.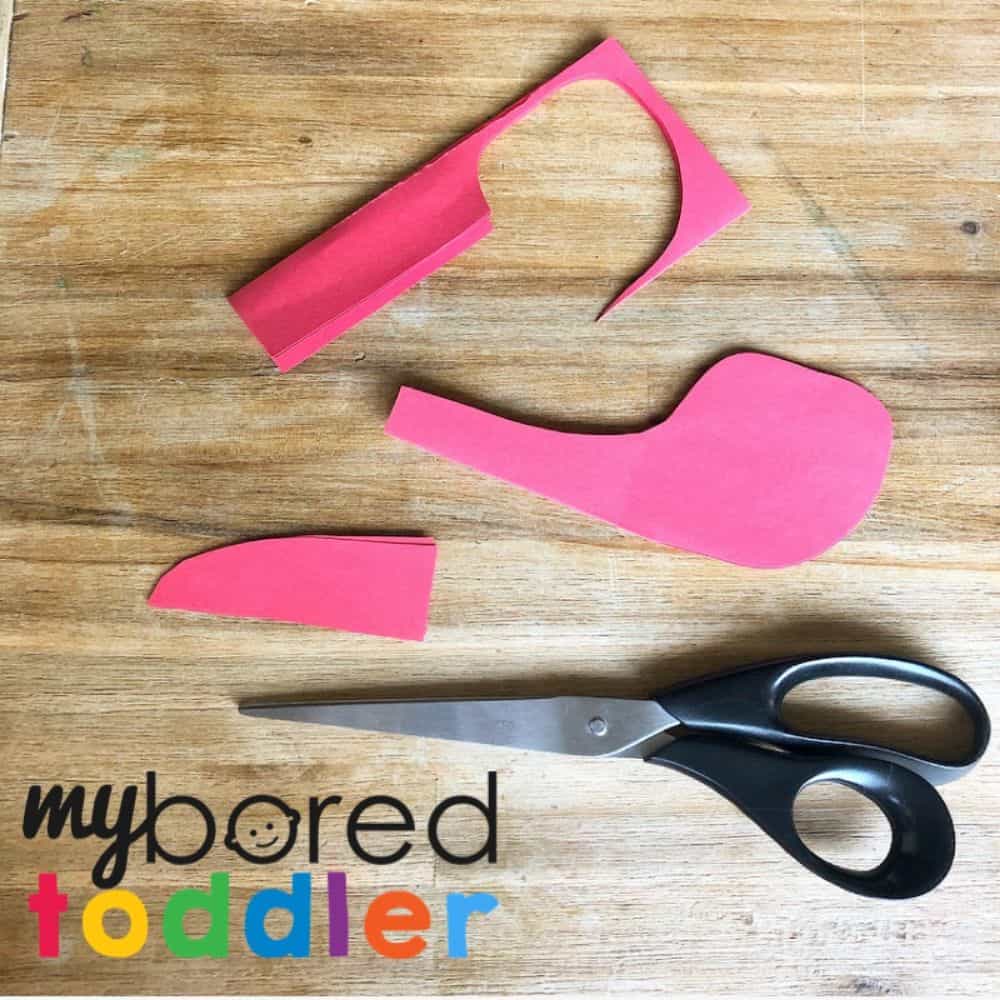 We are using the cotton tip to replicate the snail's eyes. Cut your cotton tip in half before securing the pieces to the back of the snail's head, cotton side up, using the sticky tape. Attach the googly eyes to the ends of the cotton tips.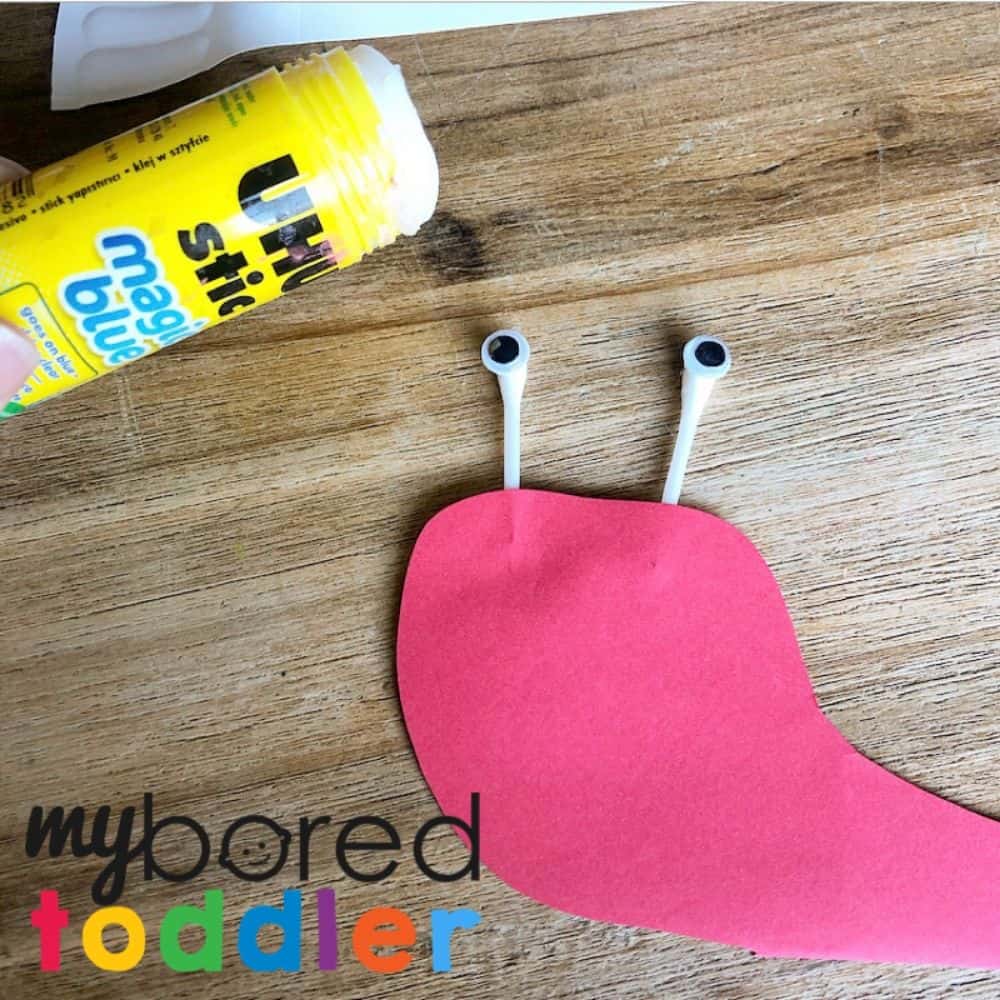 Now it's time to get really creative! There are no rights or wrongs when it comes to decorating the snail's shell, or head and tail for that matter! Swirls, spots, stripes, or random placement of color all work amazingly! Bright colors or dark colors - leave that decision to your toddler.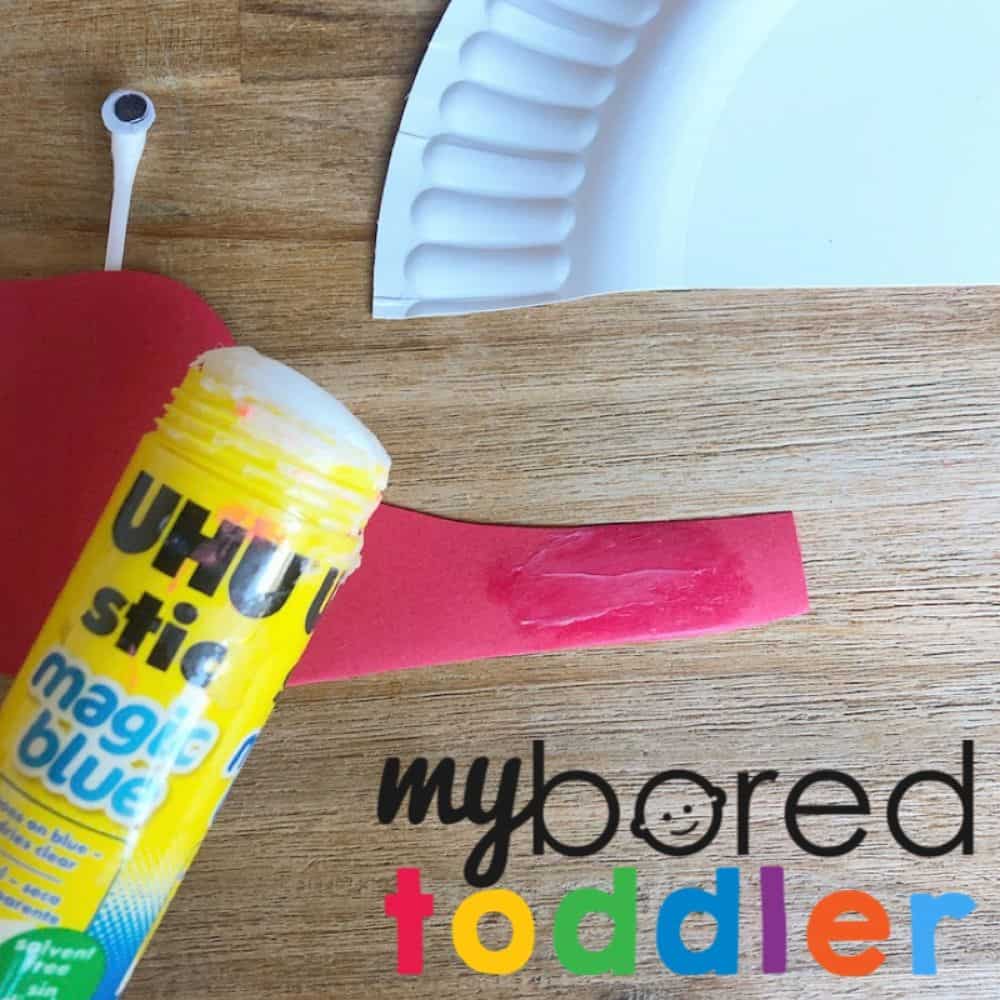 Paper plate activities are great fun and bringing this favorite garden friend to life with color and things commonly found around the home is a great way of using them. What else could you use to decorate your rainbow snail? I hope your toddler has as much fun creating their Rainbow Paper Plate Snail as we have!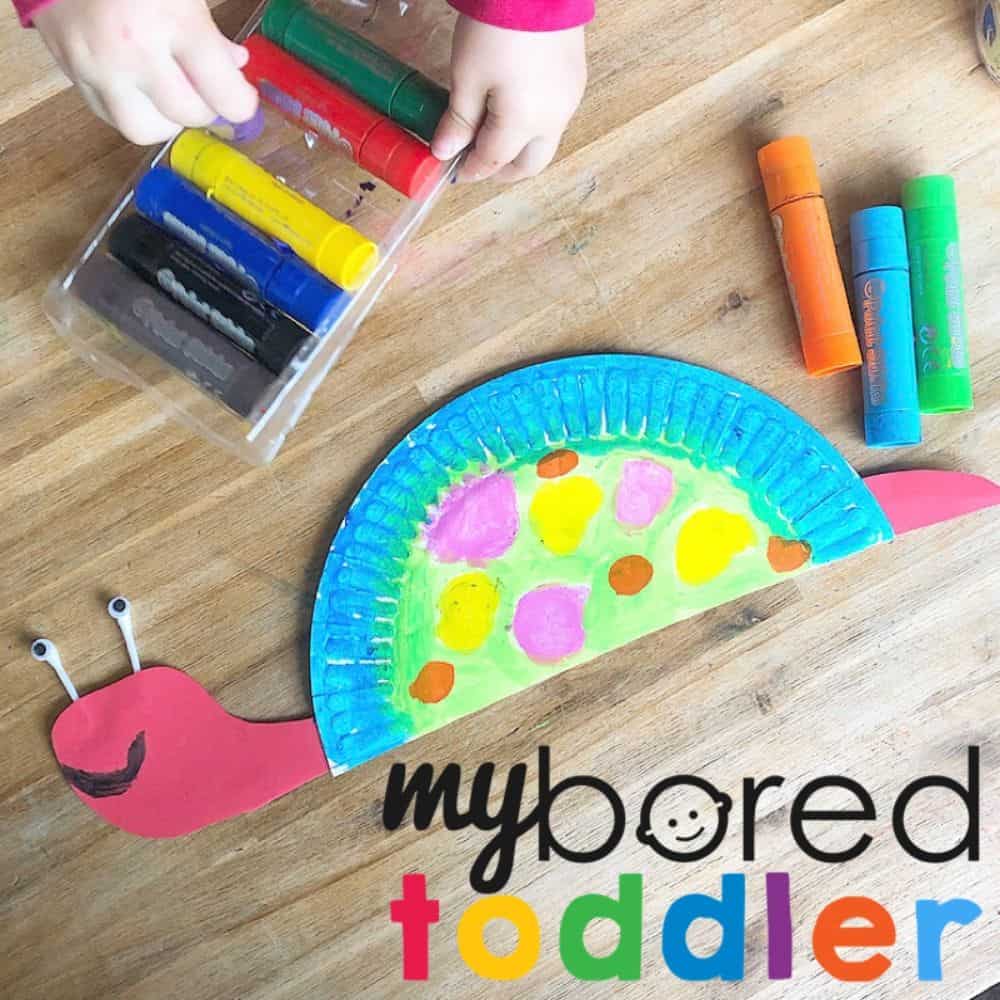 For more fun toddler activity ideas why not join our Facebook Group or follow us on Instagram – follow @myboredtoddler and use #myboredtoddler.
SOME MORE FUN TODDLER ACTIVITY IDEAS YOU MIGHT ENJOY ARE:
Insect & Bug Activities for Toddlers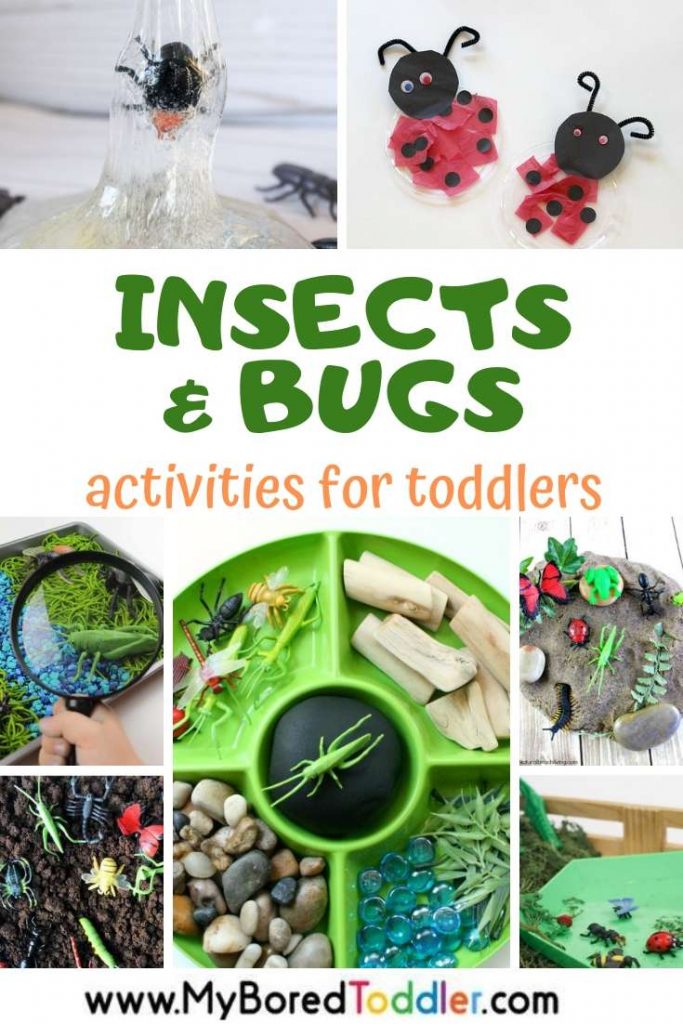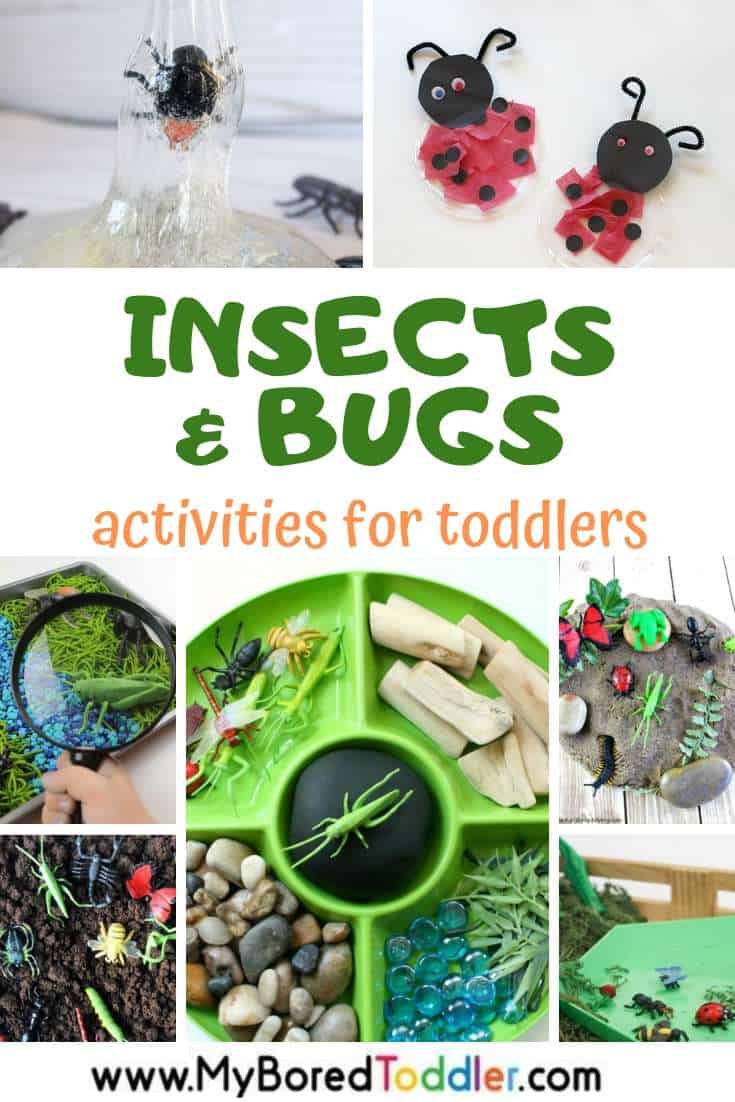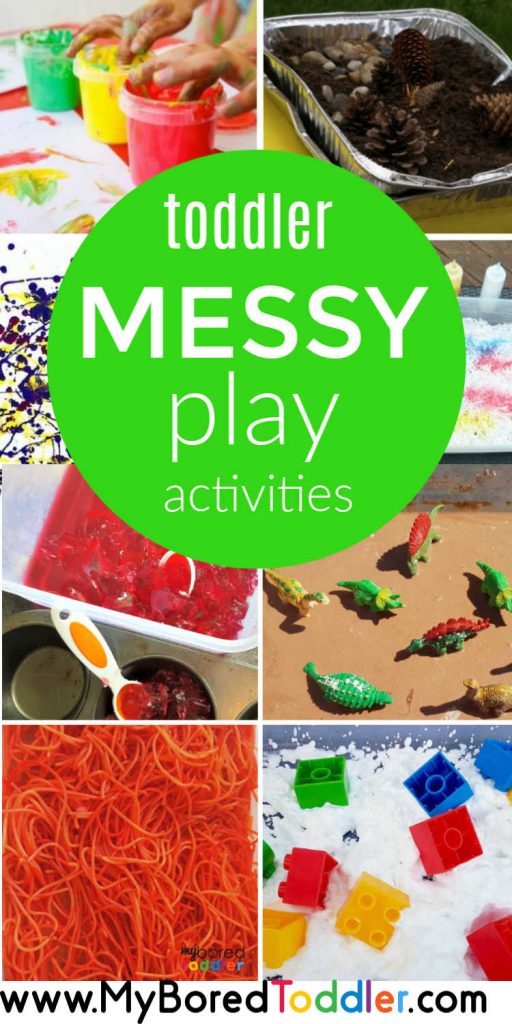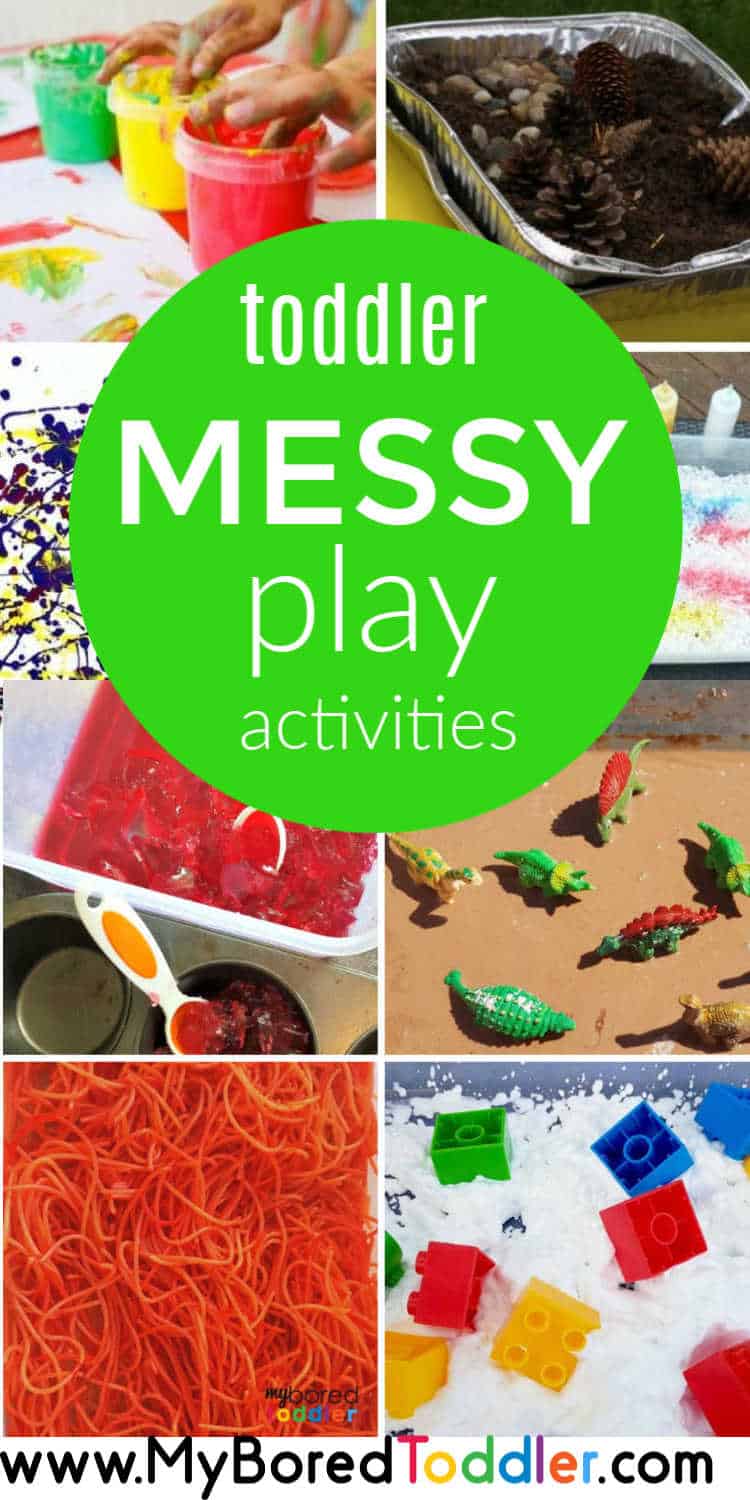 About the Author:
Dani is a busy stay at home Mum of 3 and early childhood teacher in training who is passionate about play based learning throughout early childhood. For educational play ideas that you can do at home and parenting tips visit Play Inspired Mum Check her out on Instagram andFacebook