Bring this gloopy marshy Sensory Crocodile Swamp small world into your play this week complete with taste friendly Oobleck and greens from the fridge. Sensory play, fine motor fun and crocodile with his swampy friends all make this small world an engaging activity for your toddler!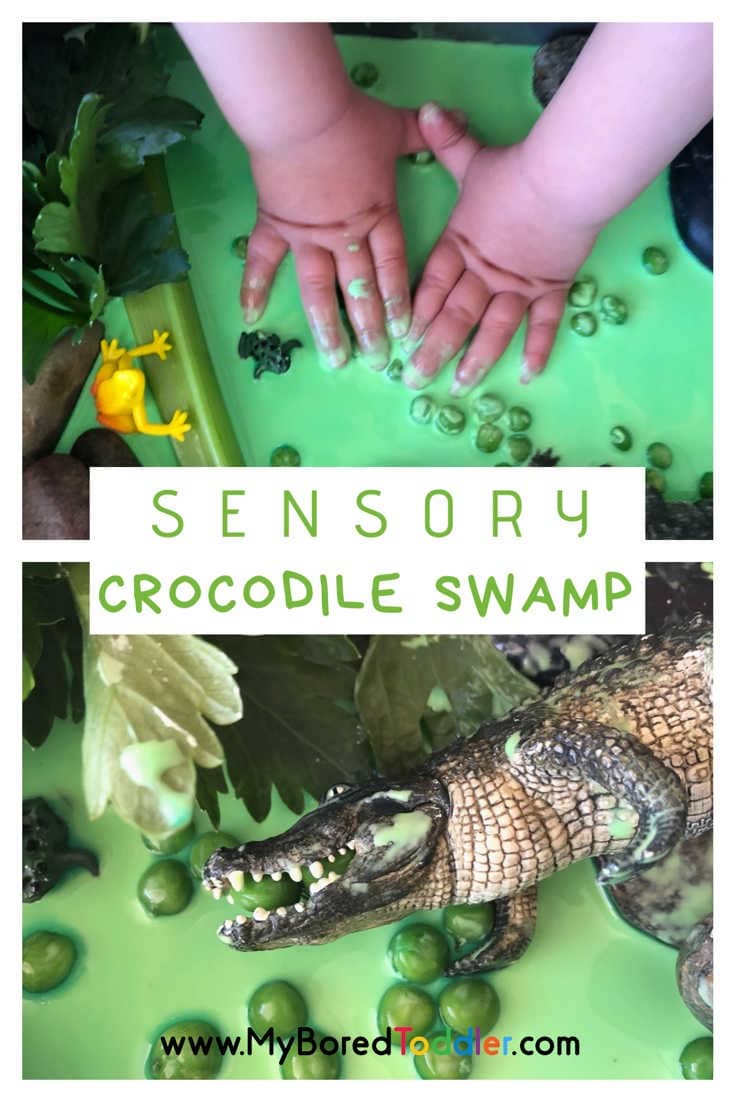 Sensory Crocodile Swamp Small World
Small world play offers so many learning opportunities for your little one to explore and discover. Using our local wetlands as inspiration, we created our own swap for some messy play.
As always we like to link our activities to a great toddler book and we really love Snip Snap Croc! You can get this book HERE on Amazon.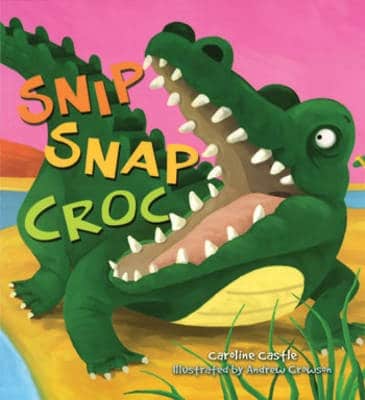 What you need to make your Sensory Crocodile Swamp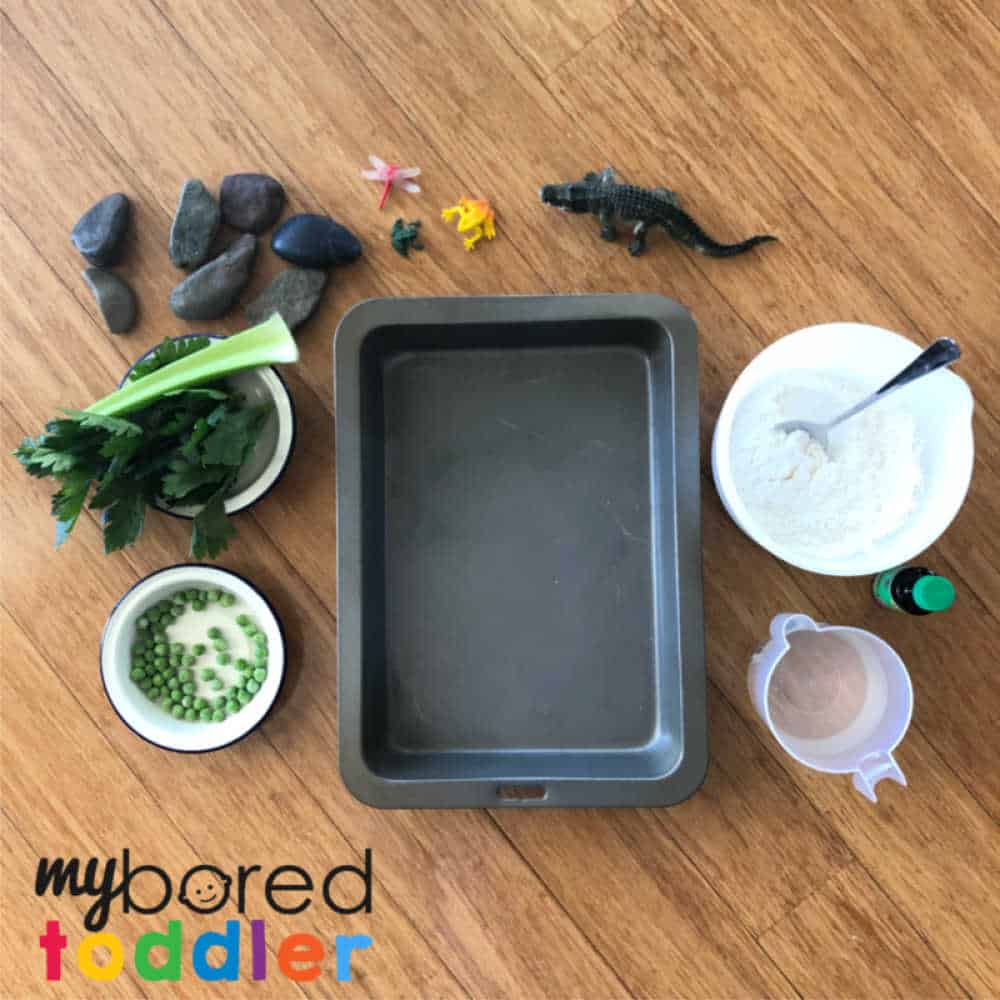 Play Tray (we used a slice tin)
Small Bowl
Corn Flour
Water
Spoon
Celery Stalk
Celery Tops
Peas
You can get the Safari Ltd Crocodile pictured below HERE on Amazon.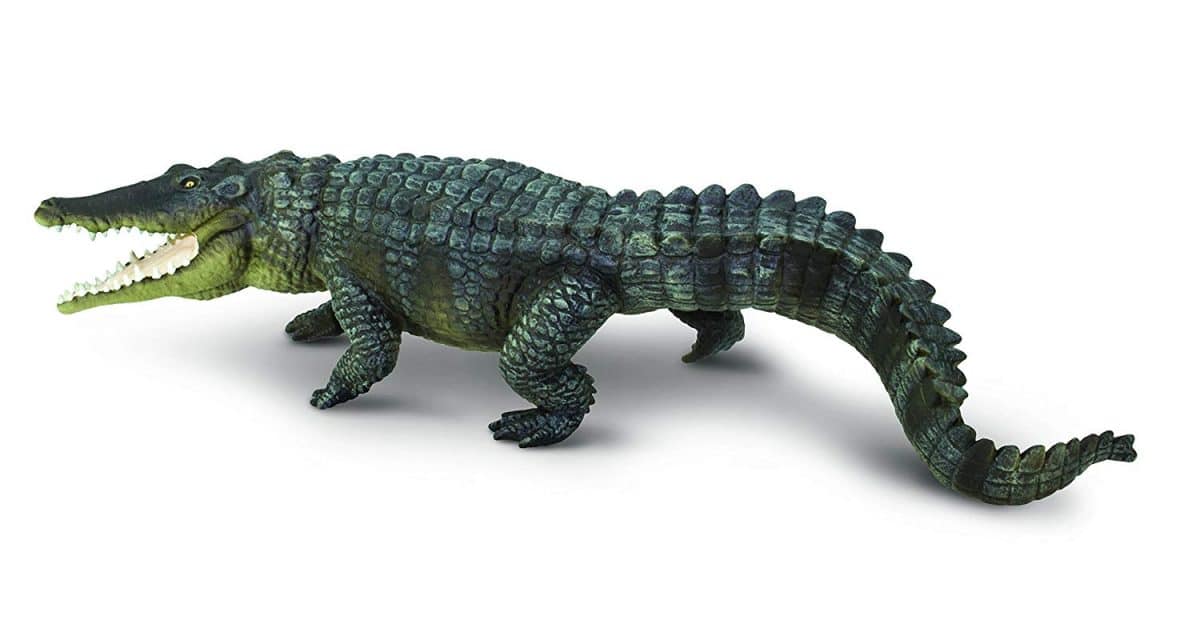 How to make your Sensory Crocodile Swamp
One of the most exciting parts of this sensory small world is the squelchy Oobleck, murky water. This really is a fascinating substance and is really great to build up those important small muscles groups in your toddlers developing fingers and hands.
To make your Oobleck simply mix your corn flour and water in your bowl until it has reached your desired consistency. It really depends on the size of your tray as to how much you need. We used about a cup of corn flour to approximately one cup of water. I wanted our oobleck to be quite runny so our crocodile could splash about in the murky mess.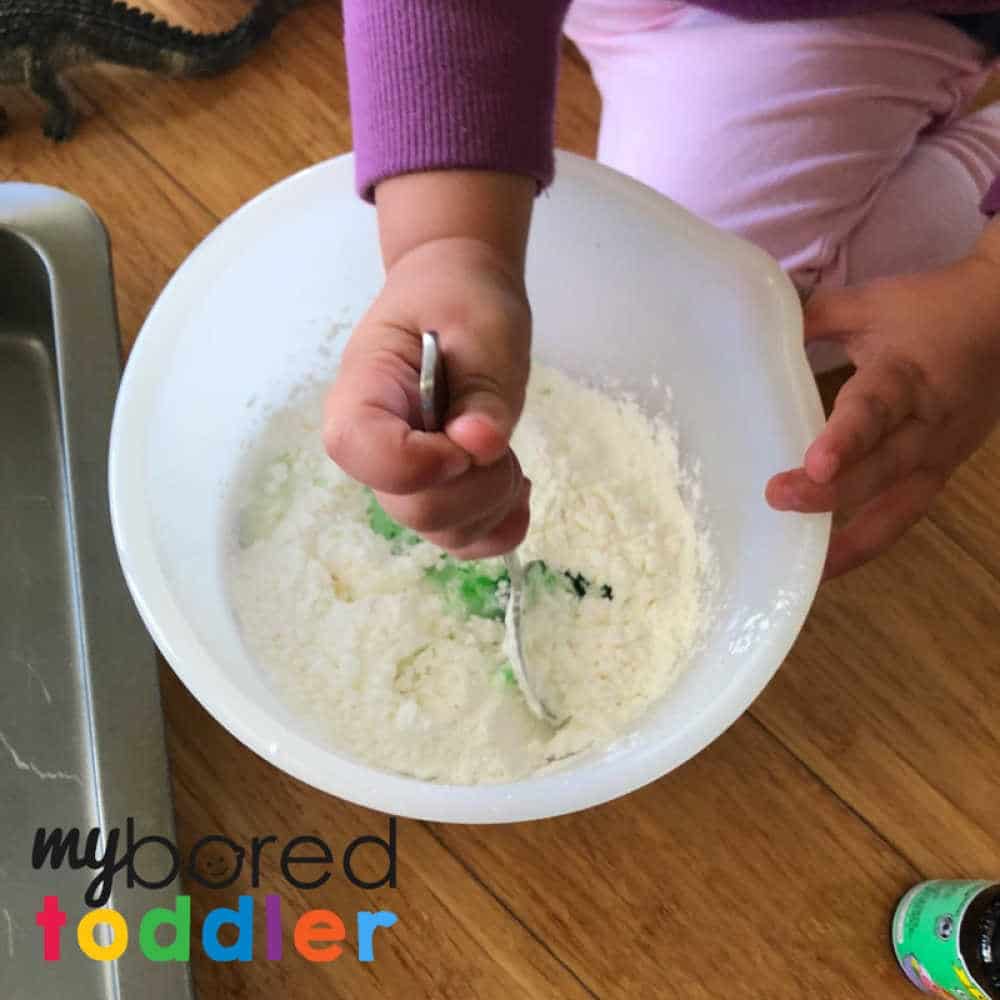 It is a bit stiff when you start stirring but does ease up as the flour gets mixed into the water. Then just add in your food coloured to your desired colour. We were chasing a colour to make the peas and celery pop so stuck with a more pastel green.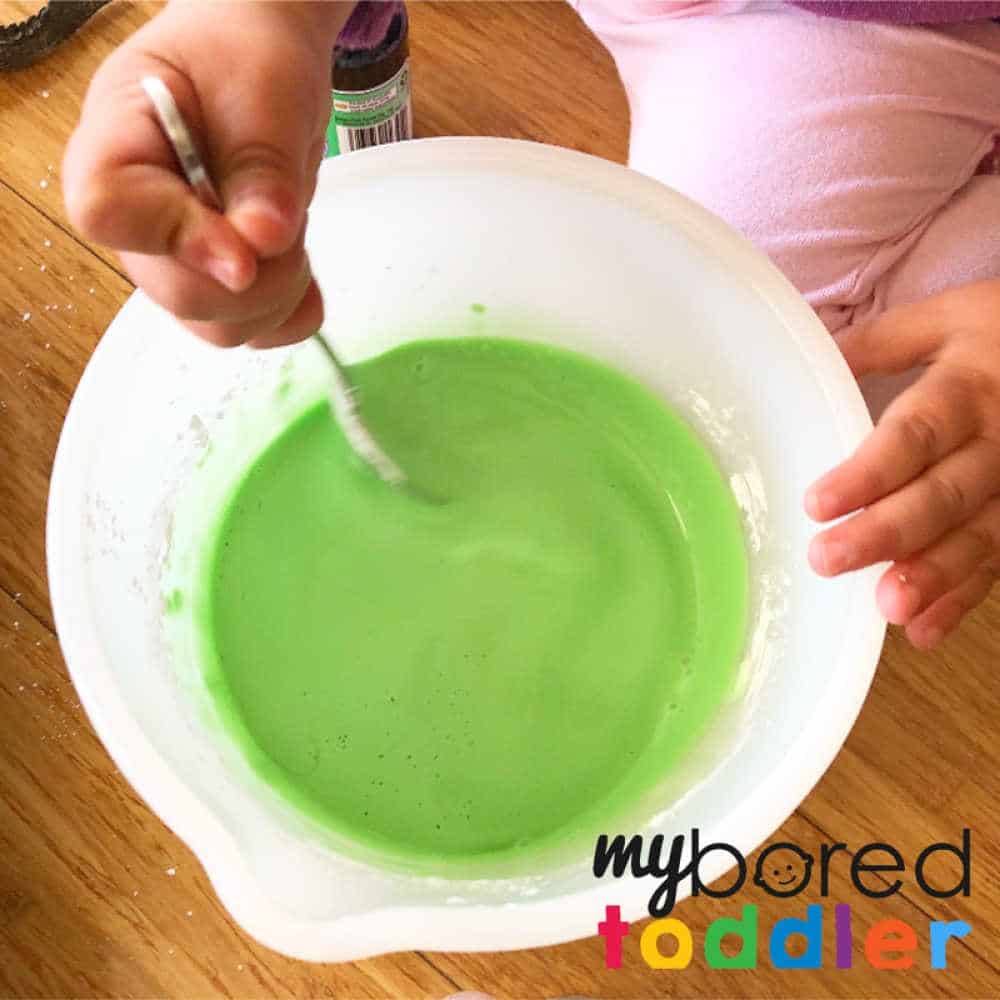 Once your oobleck is made, pour it into your tray, spreading it out by tilting your tray back and forth until the base is covered. Why not encourage your little one to help with this? It's a great lesson on cause and effect!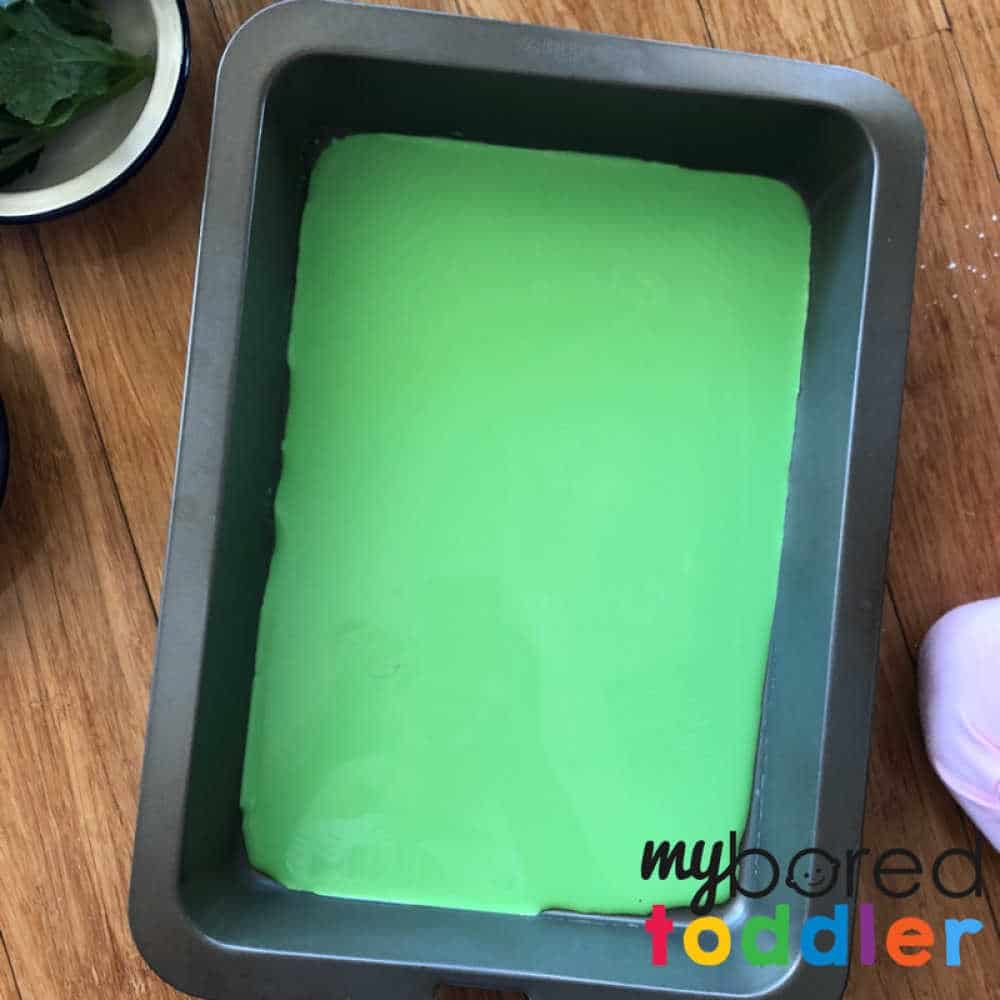 Begin to build your swamp wetland by positioning your river rocks.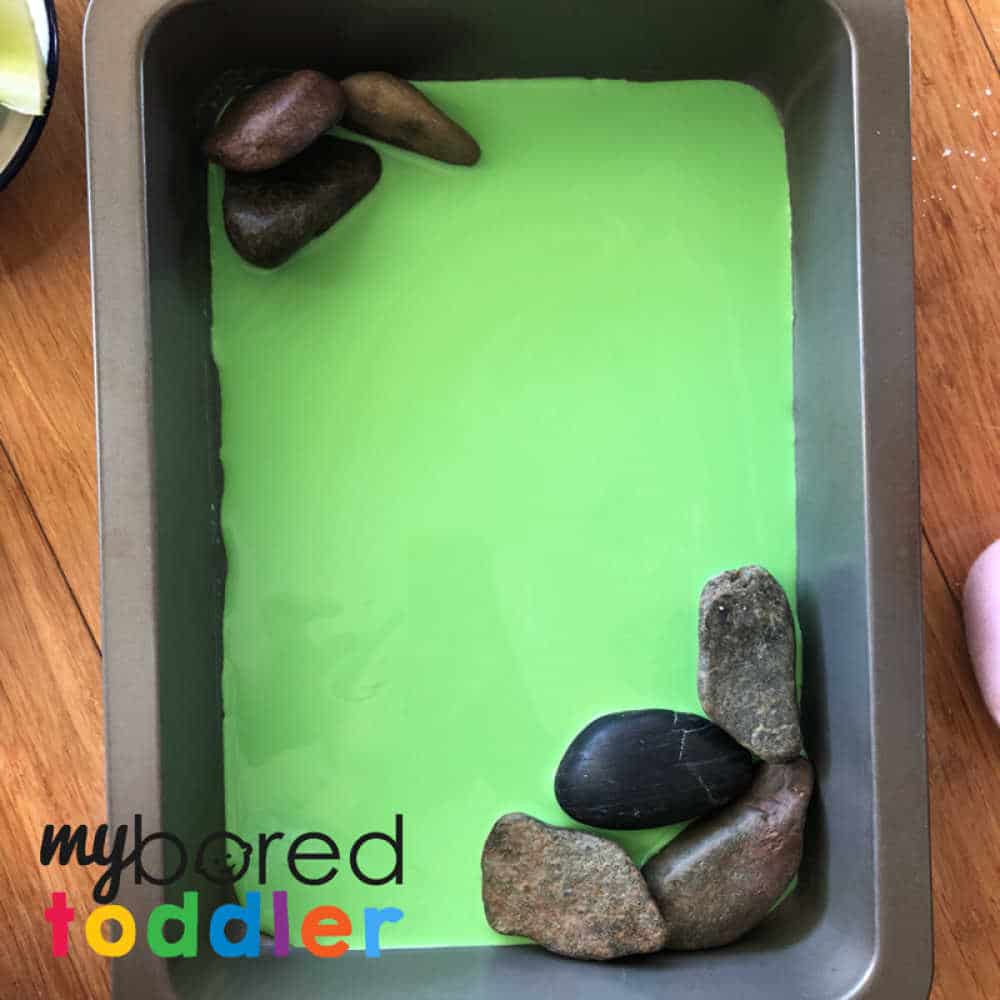 We keep the bigger items to the edges of our small world to leave more room to play in the middle.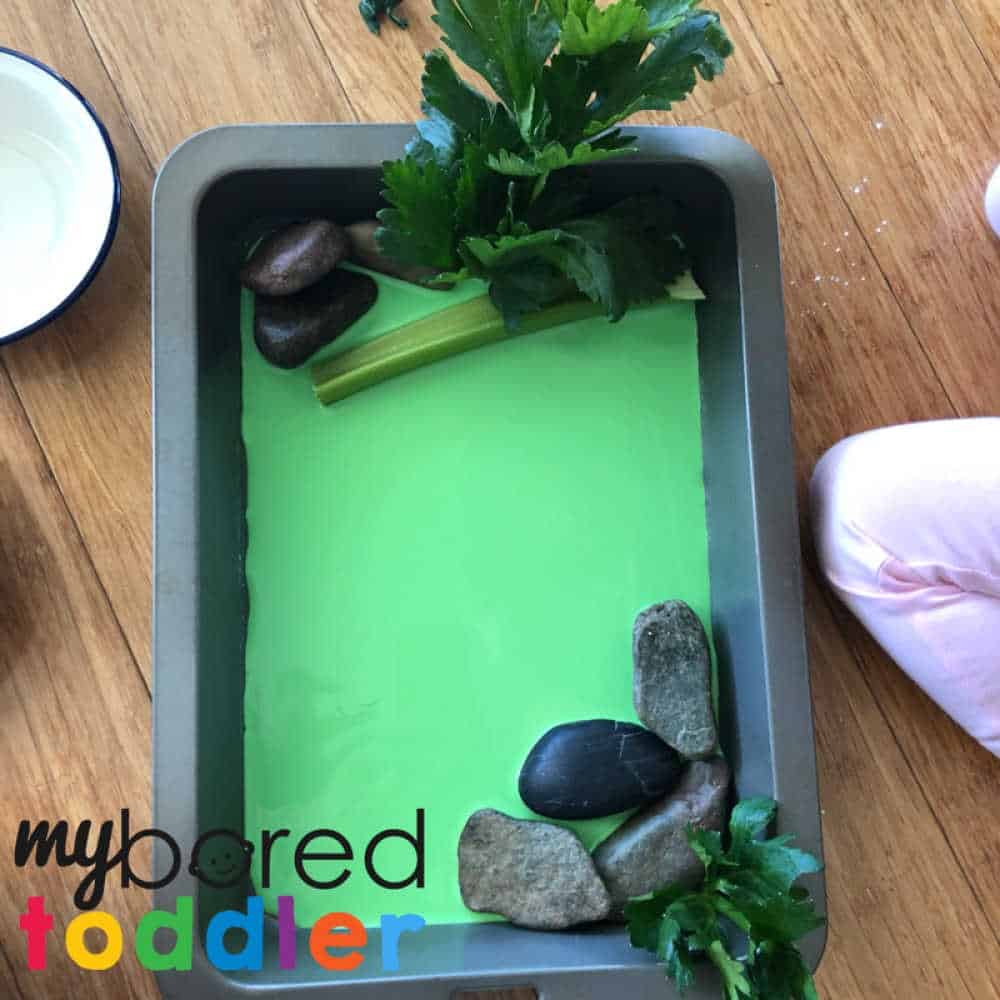 Add your celery stem and leaves to create a bit of height and some hide holes for your wetland friends to camouflage in before scattering your peas across the centre.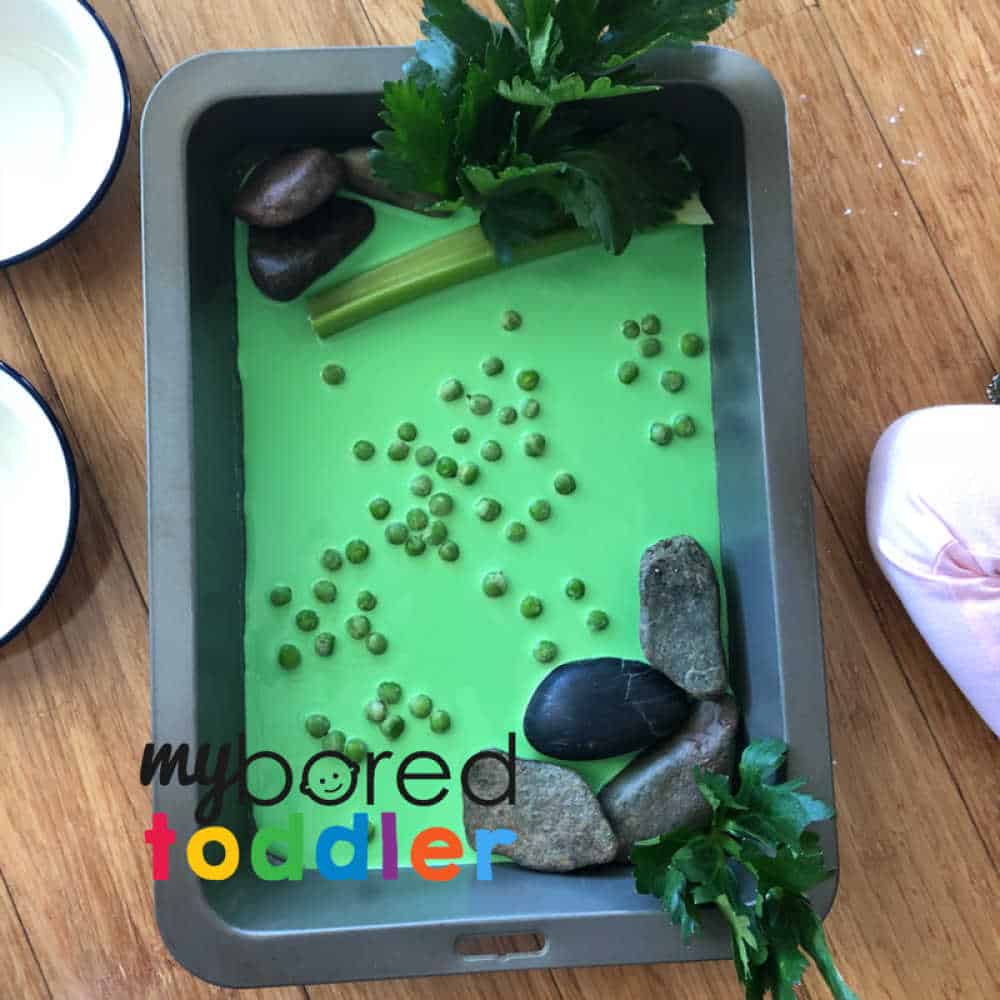 Before adding your figurines, this is a great time to talk about what your animals like to do, live, eat and where they hang out in the wild. Help build comprehension by asking your toddler where they think the figurines would be best suited.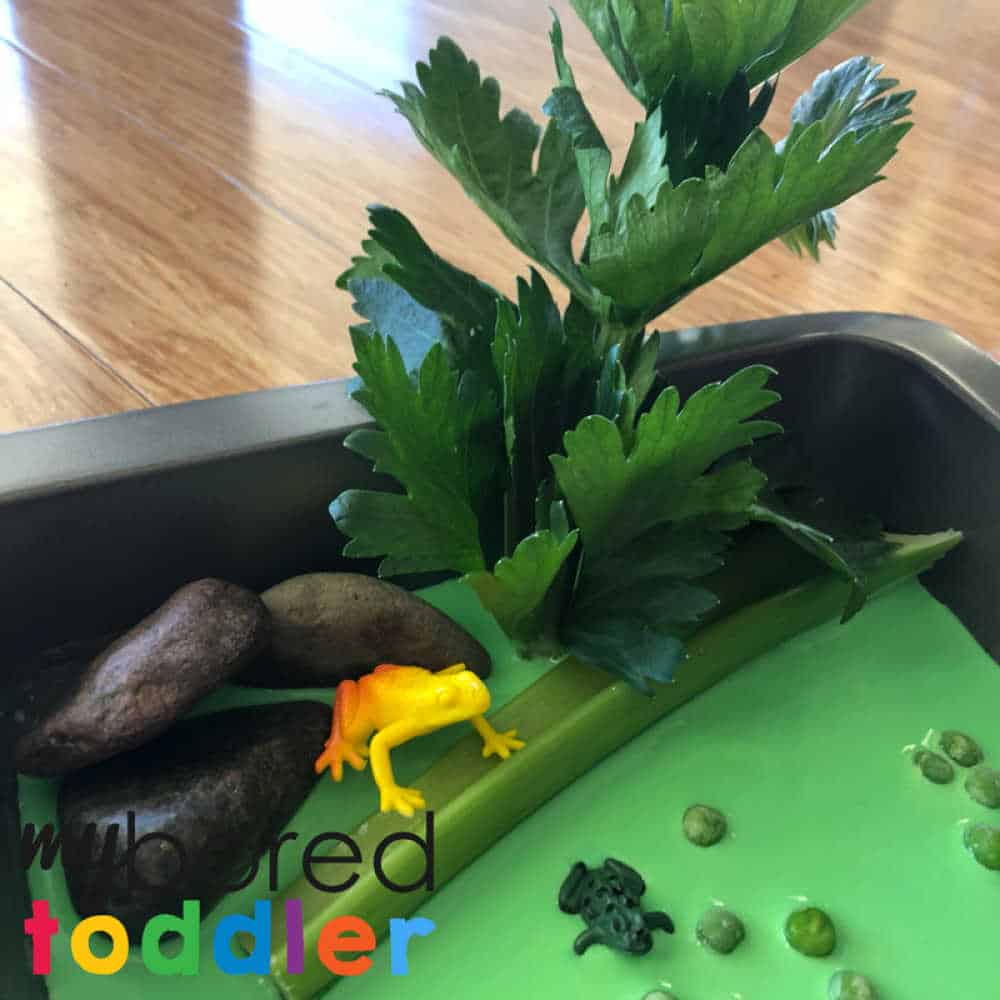 While they play ask questions to help your toddler build their vocabulary and understanding.
What is the crocodile doing?
What do you think a frog would do if he saw a crocodile swimming past?
How does the oobleck feel?
If you were a crocodile what would you do in this wetland?
How do you think the crocodile is feeling in the murky waters?
Encouraging them to create their own little story is an important prewriting skill!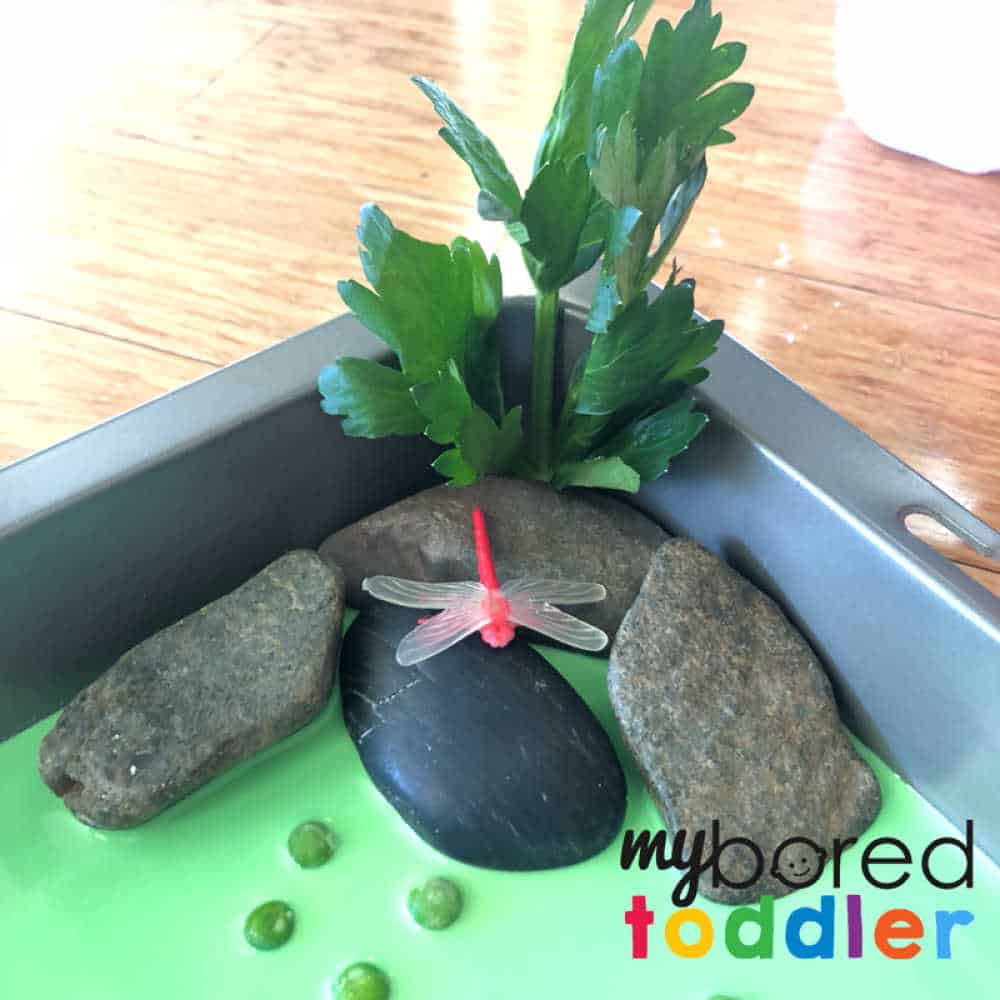 Miss 2 loved running her fingers through the oobleck, squashing the peas, feeding the crocodile the peas and playing hide and seek with the frogs before feeding them the dragon fly.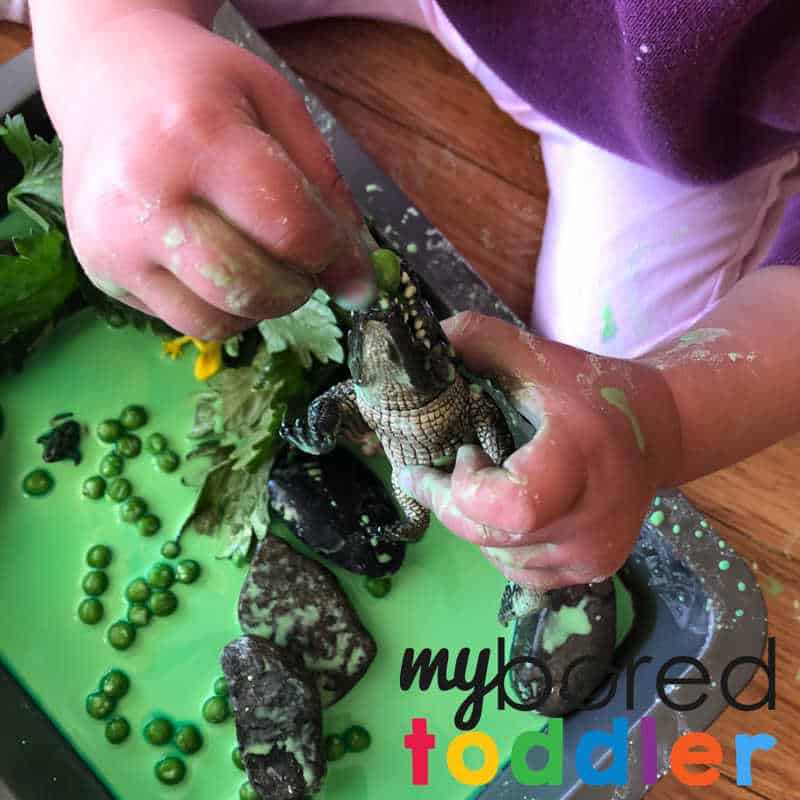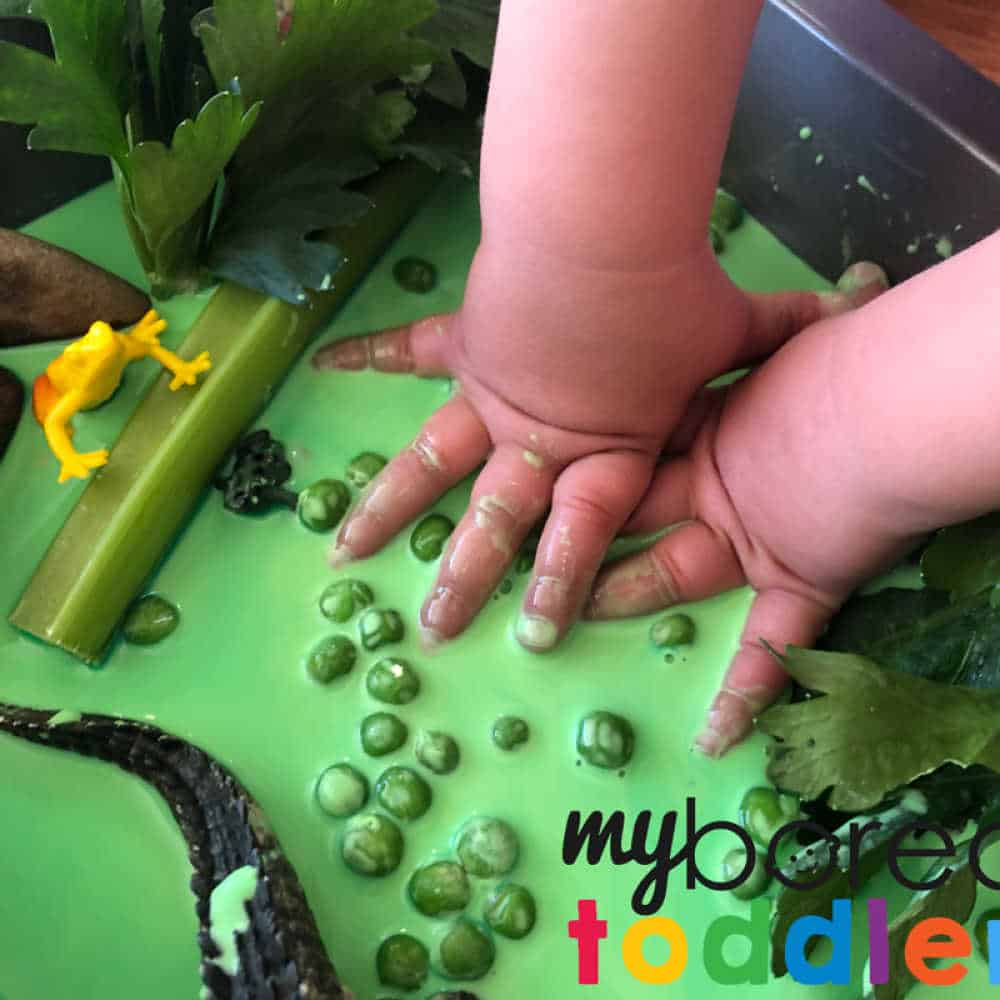 As the oobeck settled in some places, it changed colour resulting in different shades of green across the tray.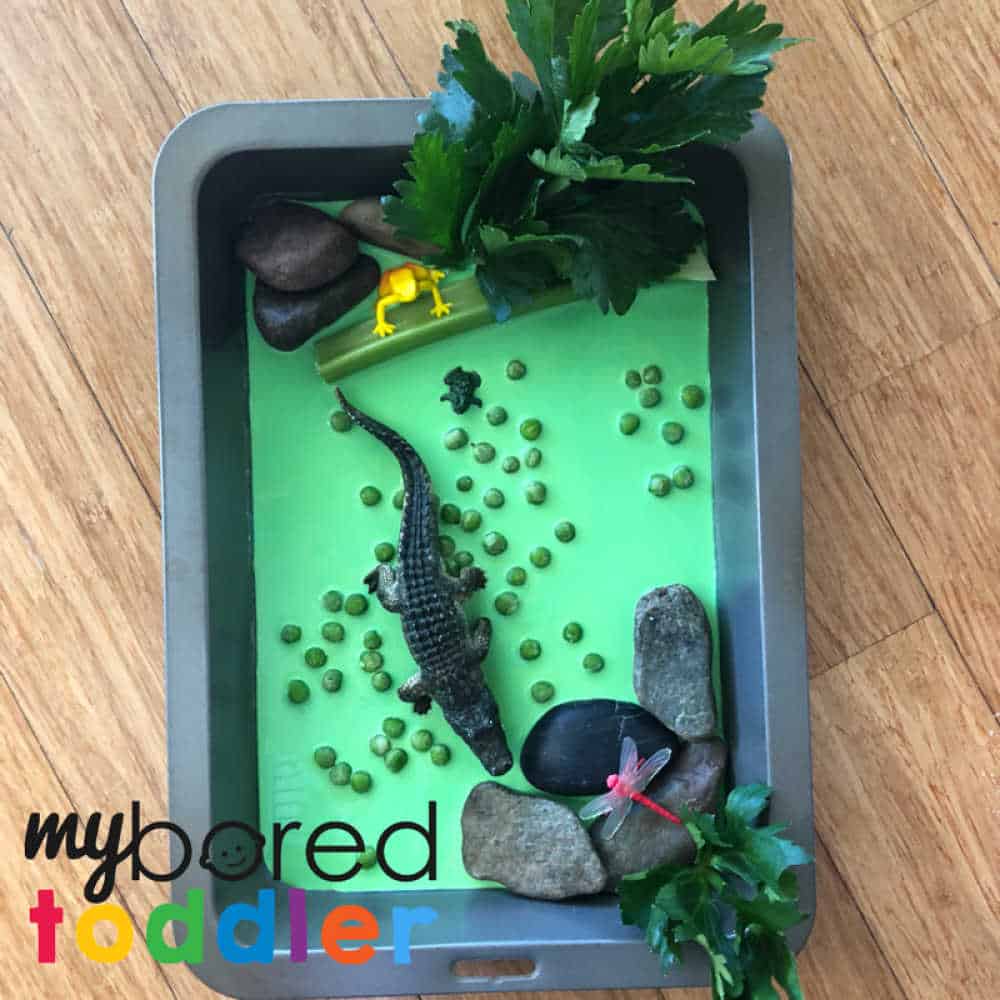 We will leave this activity in the tray to revisit it later in the day. By then the oobleck would have dried a little and will have changed consistency.
Your Sensory Crocodile Swamp is full of opportunities to discover and explore! If your little one avoids different sensory substances, why not offer them some popsticks or sticks to manipulate the mix with.
We hope your family enjoy your Sensory Crocodile Swamp as much as we have!
I would love to see how your toddler plays with this - share a picture or tell us about it in our Facebook group or on Instagram - follow @myboredtoddler and use #myboredtoddler so we can all see!
Some more fun toddler activity ideas you might enjoy are: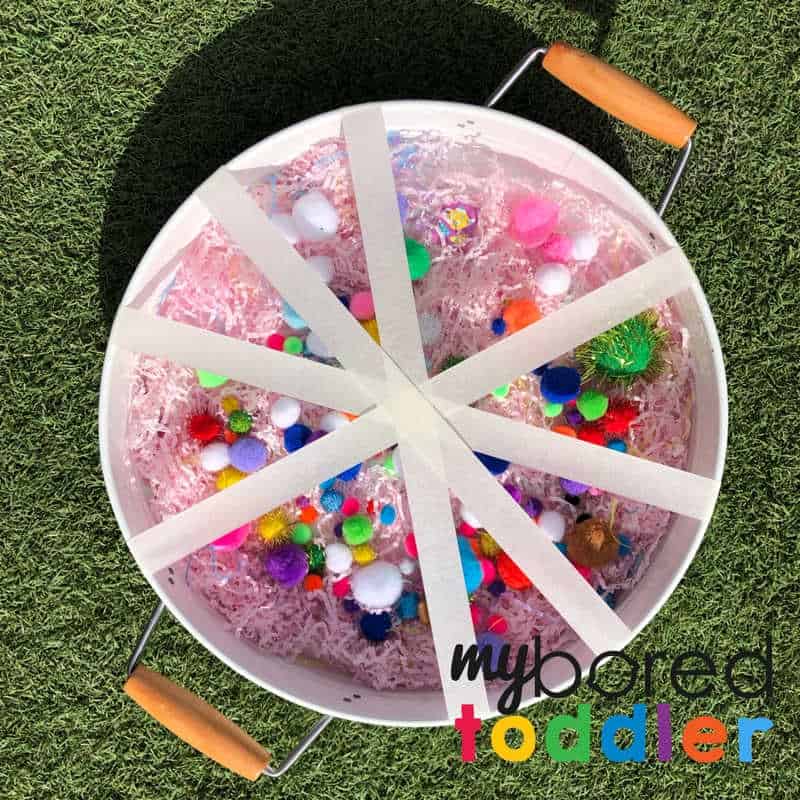 Zoo Animal Crafts & Activities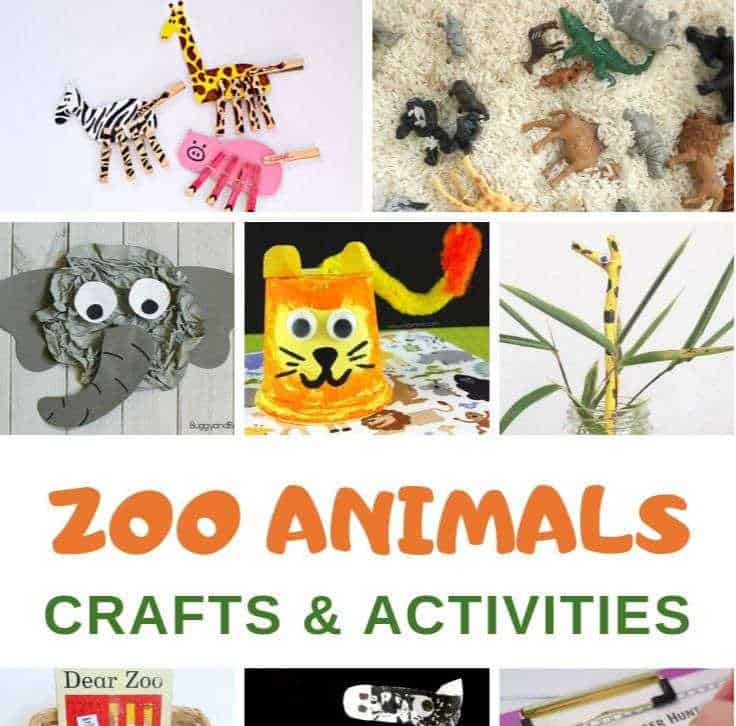 About the Author:
Dani is a busy stay at home Mum of 3 and early childhood teacher in training who is passionate about play based learning throughout early childhood. For educational play ideas that you can do at home and parenting tips visit Play Inspired Mum Check her out on Instagram andFacebook