Fine motor skills and hand-eye coordination are two important skills that may be practiced and refined through play. This simple to set up past threaded straws activity is no exemption. Adding the added element of matching colors, this Pasta Threaded Straws activity is an engaging way to practice these skills with your toddler!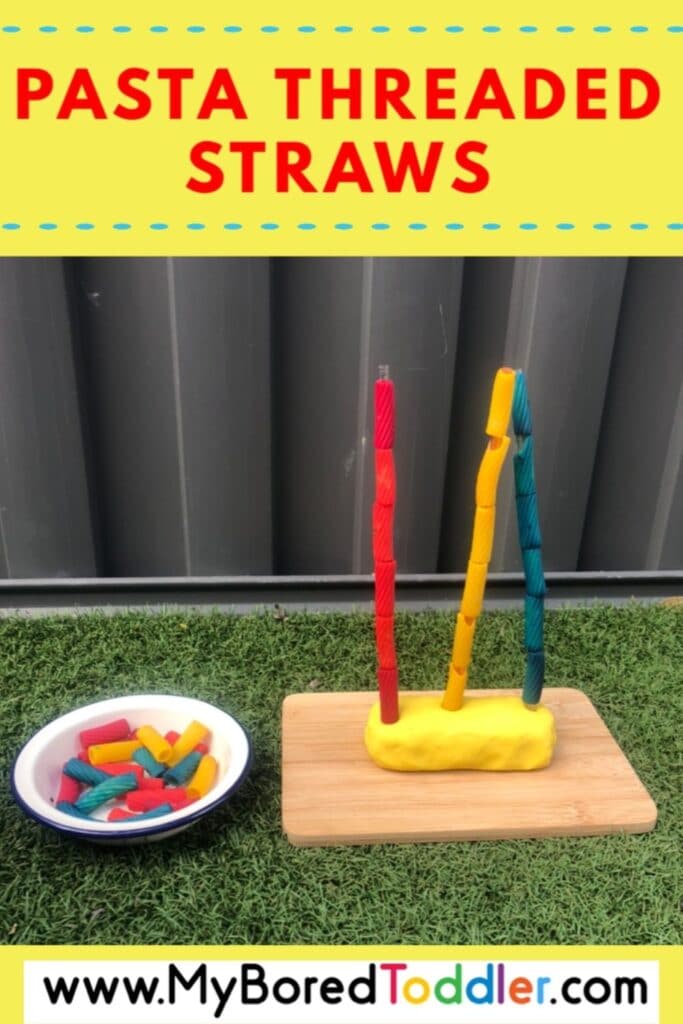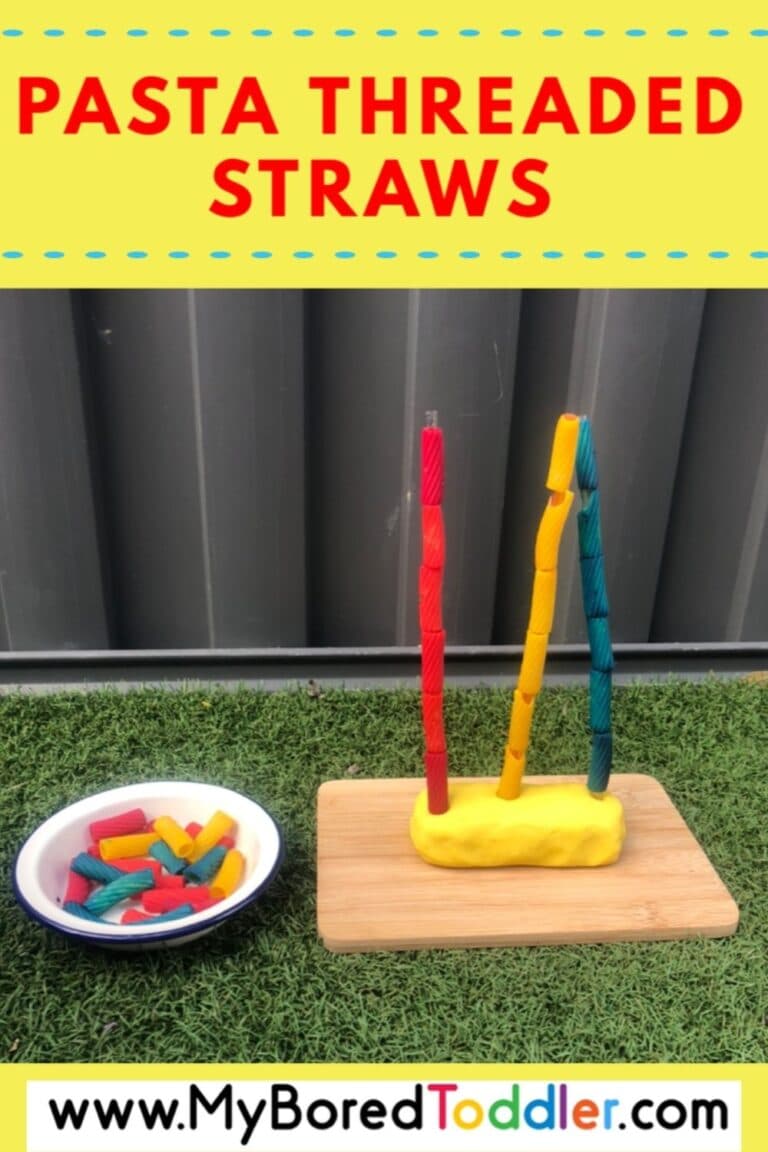 Pasta Threaded Straws
There are a lot of skills that go into threading. The rigid form of these straws makes this activity a great introduction to threading. Without the challenge of holding the straw in place, threading the pasta is much easier and a great confidence booster for beginners!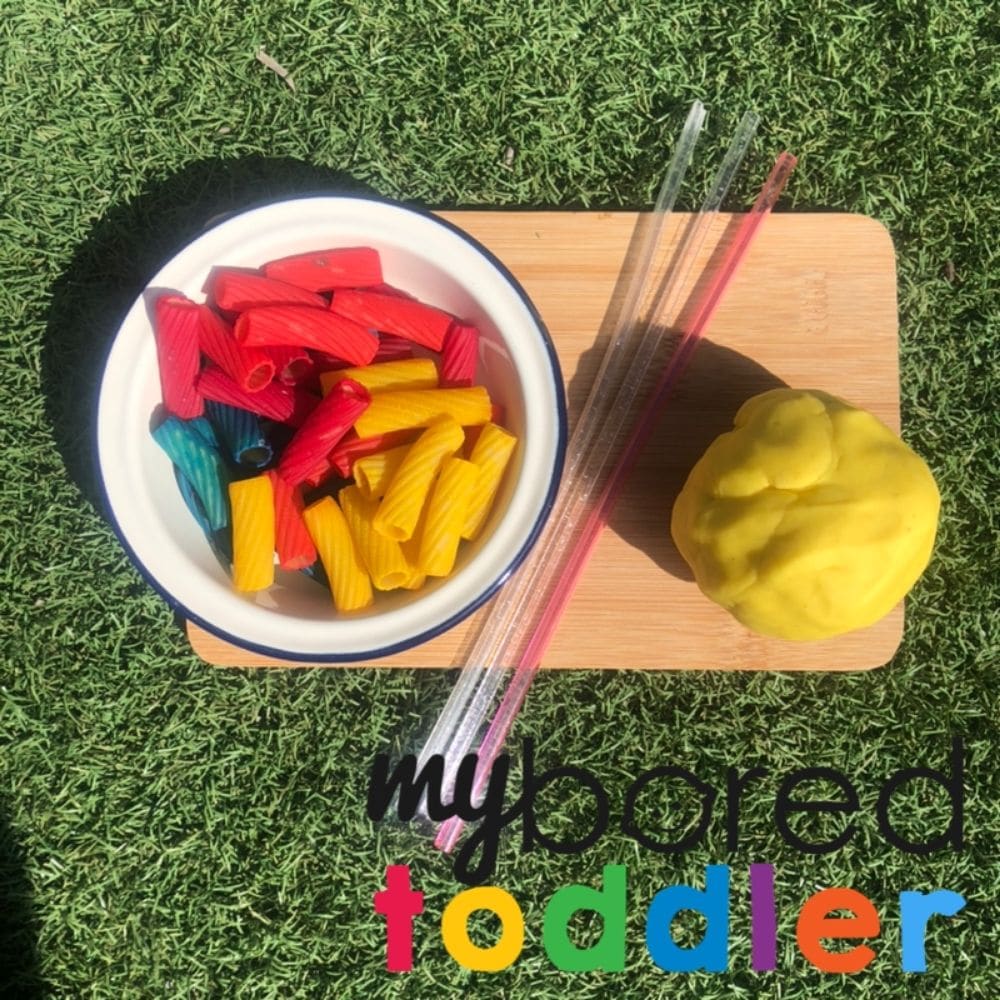 What you need to make

Pasta Threaded Straws:
3 x different colored pasta
3 x straws
Have you ever colored your own pasta? It is so easy - add a splash of food coloring into some vinegar and stir it through your pasta, leave it to dry, and presto! If you are short on time, why not use three different types of pasta that may be threaded? We love penne and wagon wheels for threading activities. Just ensure that your straws will fit through your pasta.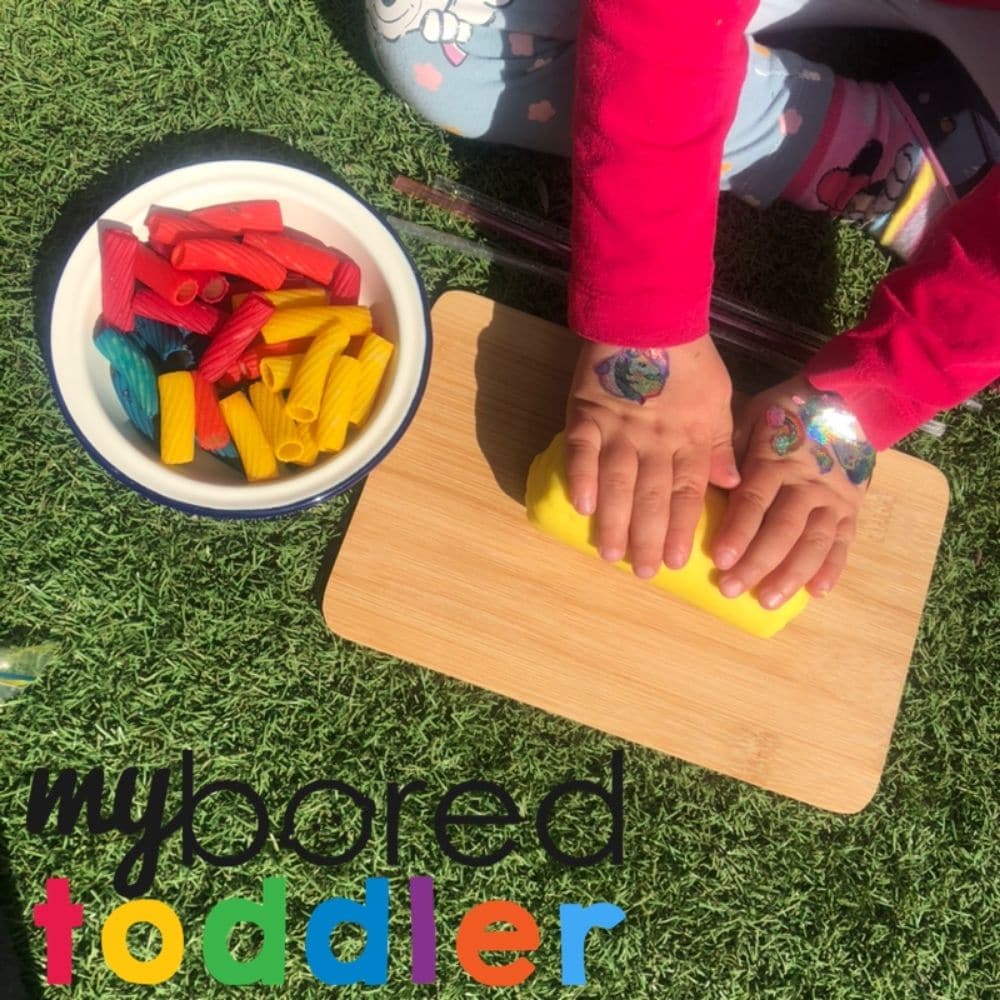 How to
set up
your Pasta Threaded Straw
activity:
Create a sturdy base for your pasta threading using your playdough. Roll the playdough into a wide log before flattening one side so that the dough is stable and less than likely to roll away.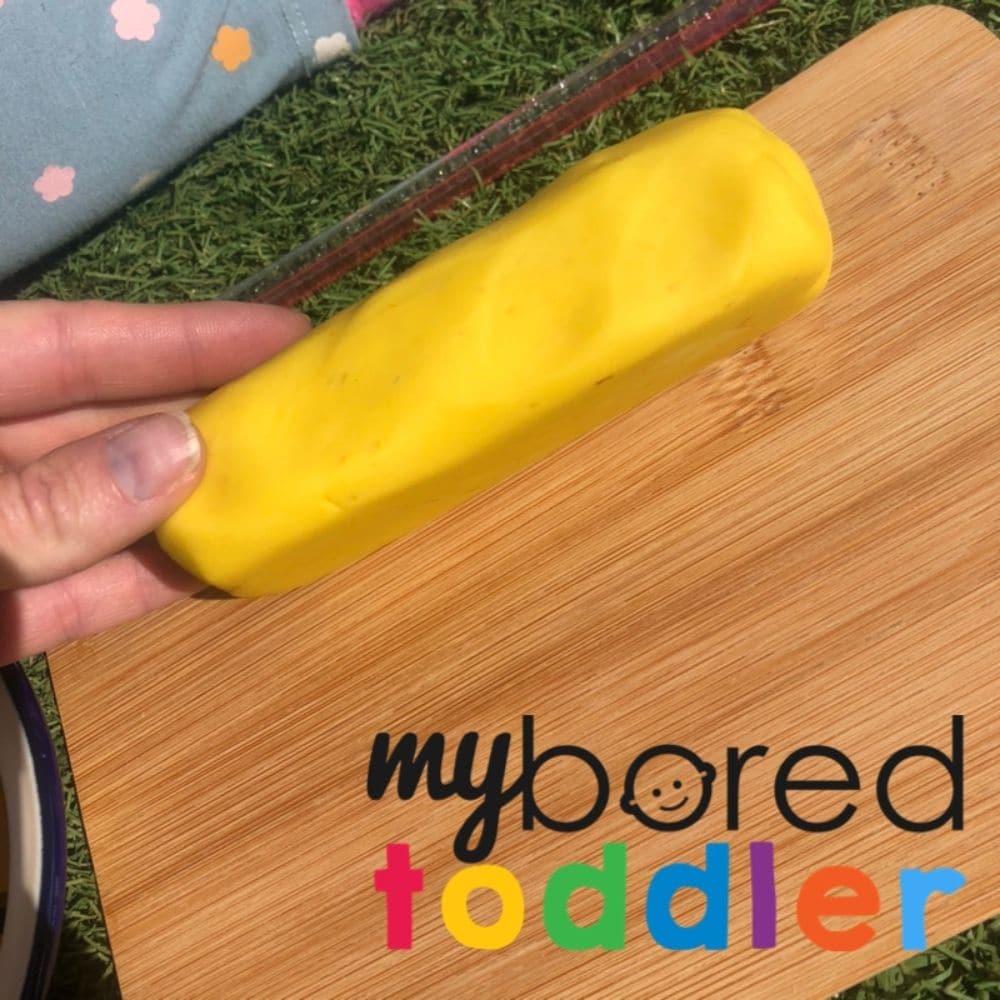 Position your straws by poking them into the play dough. We used this as an opportunity to discuss the terms, 'left, middle and right'.
Once your straws are positioned securely, it is time to start threading the pasta. Why not have a conversation about the different attributes held by the pasta? Sort by size, color, straight and twisted. Are there more of one color than another?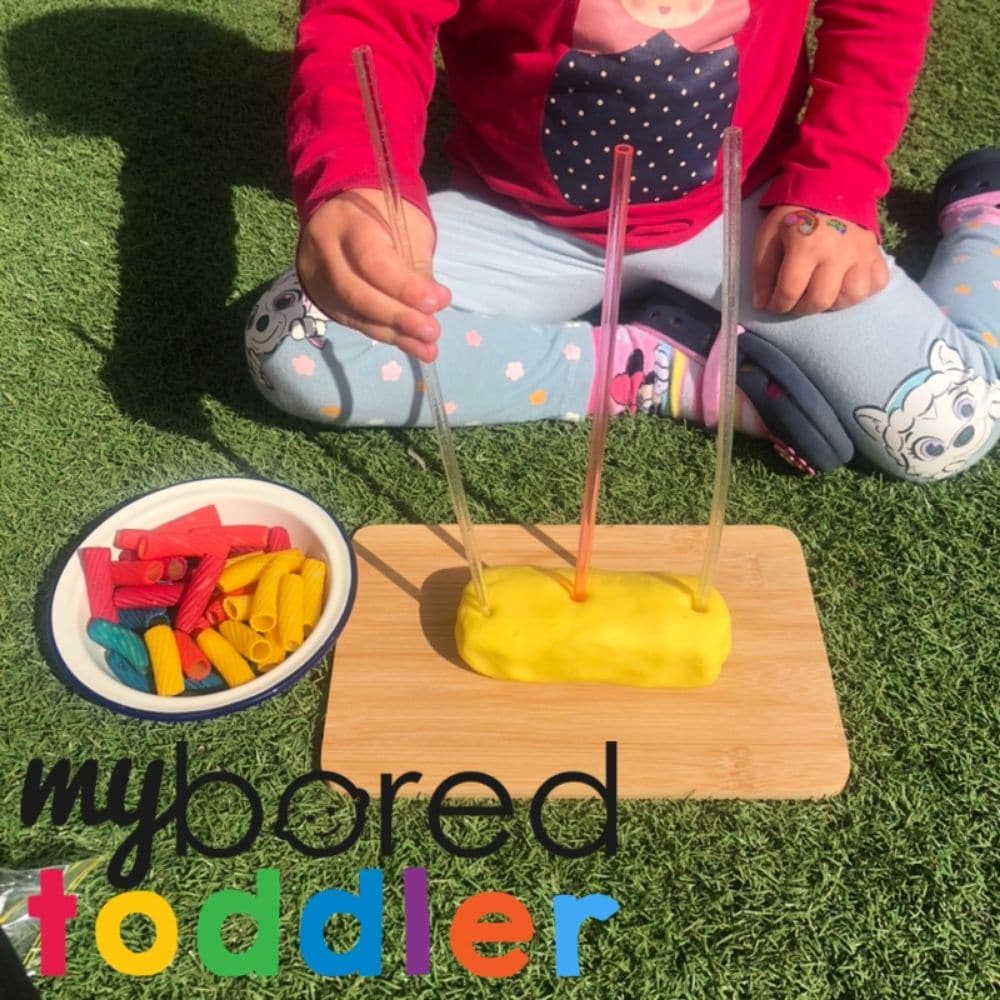 When it came to threading the pasta, we sorted by colors. Miss 3 loved the simplicity of the challenge which gave us the chance to discuss the colors in more depth. Open-ended questions surrounding the colors she was sorting, took her understanding of them to another level. We discussed where she had seen the colors during the day, which emotions matched the colors, and who she thought would enjoy threading pasta too.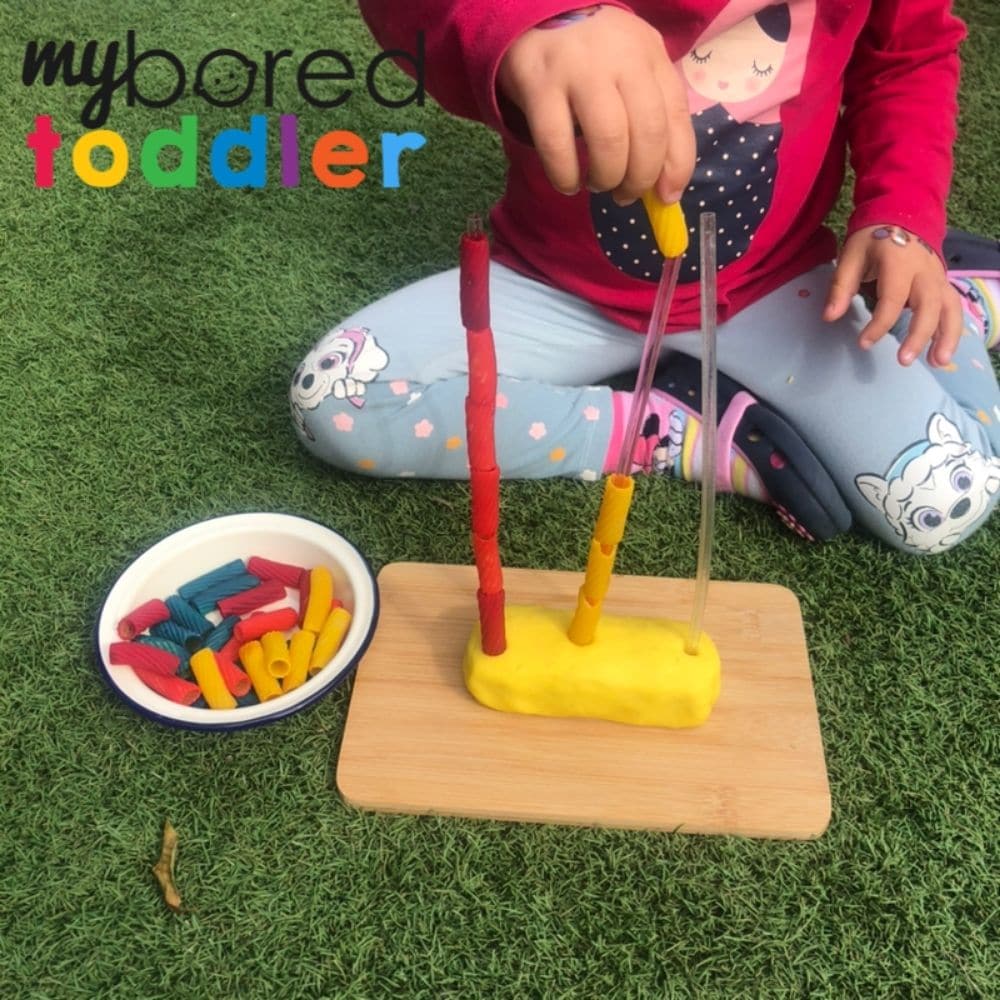 Pasta Threaded Straws opened uploads of learning opportunities. From vocabulary, mathematical and propositional comprehension to gross motor, coordination, and sequencing events, this activity is jam-packed even though it may seem simple. Give it a go! It really is the perfect way to fill in that spare half-hour that can pop up unexpectedly.
For more fun toddler activity ideas why not join our Facebook Group or follow us on Instagram – follow @myboredtoddler and use #myboredtoddler.
SOME MORE FUN TODDLER ACTIVITY IDEAS YOU MIGHT ENJOY ARE: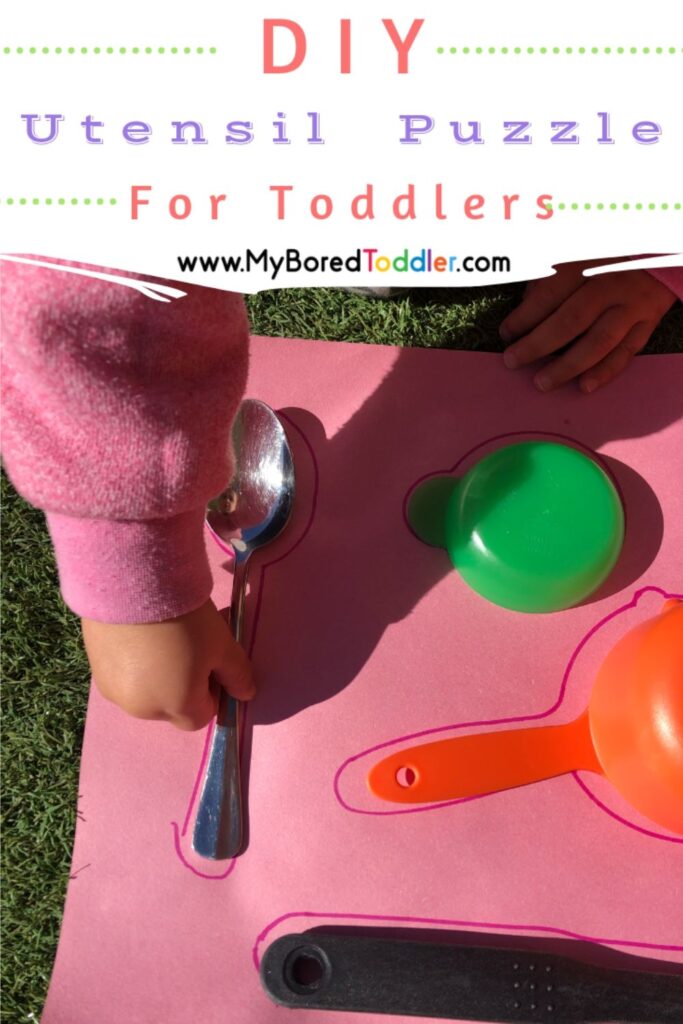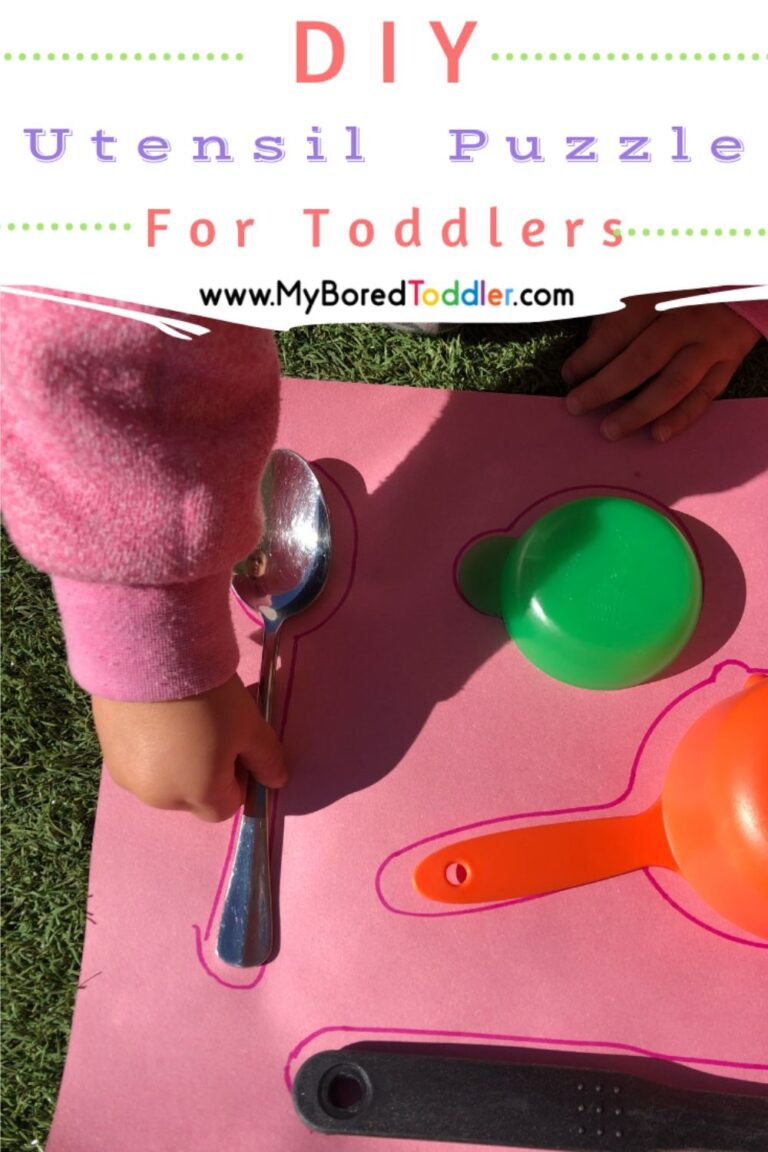 Paper Plate Crafts for Toddlers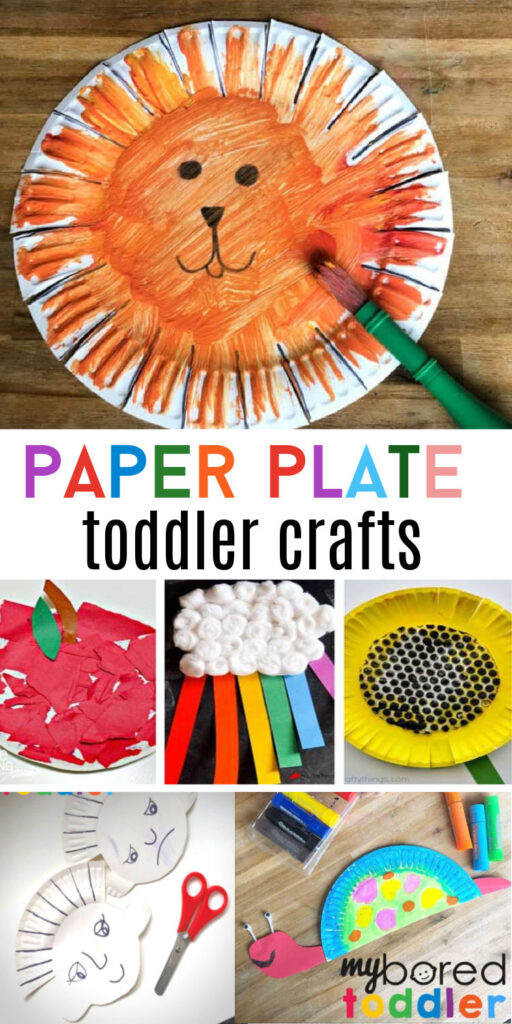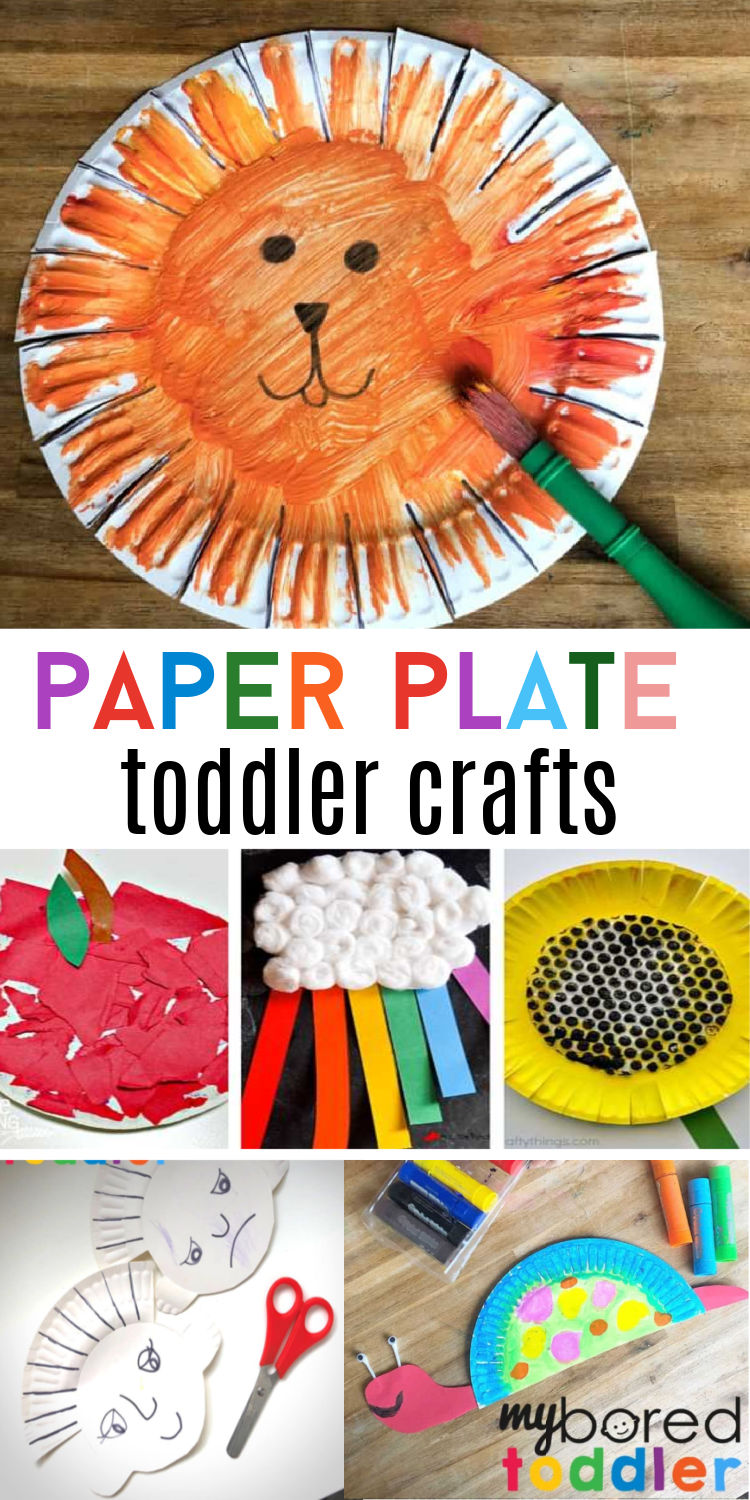 About the Author
Dani is a busy stay at home Mum of 3 and early childhood teacher in training who is passionate about play based learning throughout early childhood. For educational play ideas that you can do at home and parenting tips visit Play Inspired Mum Check her out on Instagram andFacebook