Are you looking for an easy craft for toddlers? Using resources you likely already have stashed in your craft supplies, this Bubble Wrap Toilet Roll Fish is a great activity and even a DIY puppet!
Watching your child show off their craft creations is so rewarding, and certainly worth all the patience that is needed to help them create their structured activities.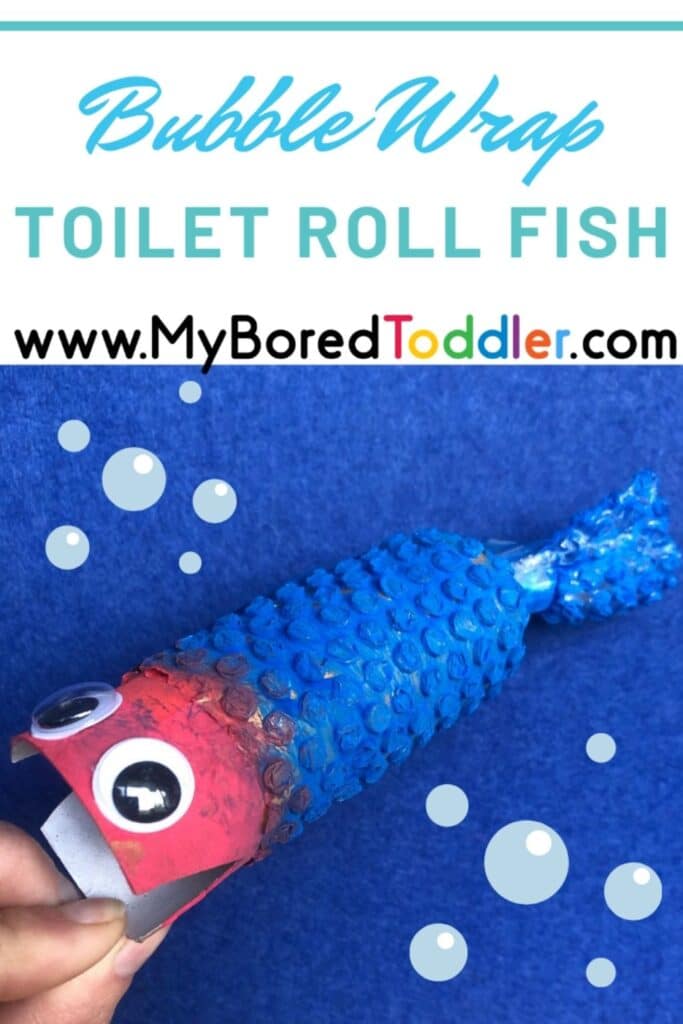 Bubble Wrap Toilet Roll Fish
Teaming up a good old toilet roll or toilet tube, depending on where in the world you live, with some bubble wrap, is a great way of inspiring your child to envision resources beyond their usual uses.
This out of the box thinking, is a great skill to develop in early childhood and take with them well into adulthood.
These fish are easy to make, perfect to personalize and the bubble wrap adds an interesting sensory element to the craft idea. Why stop at making one? These Bubble Wrap Toilet Roll Fish could be used to act out stories, create a mobile or a diorama.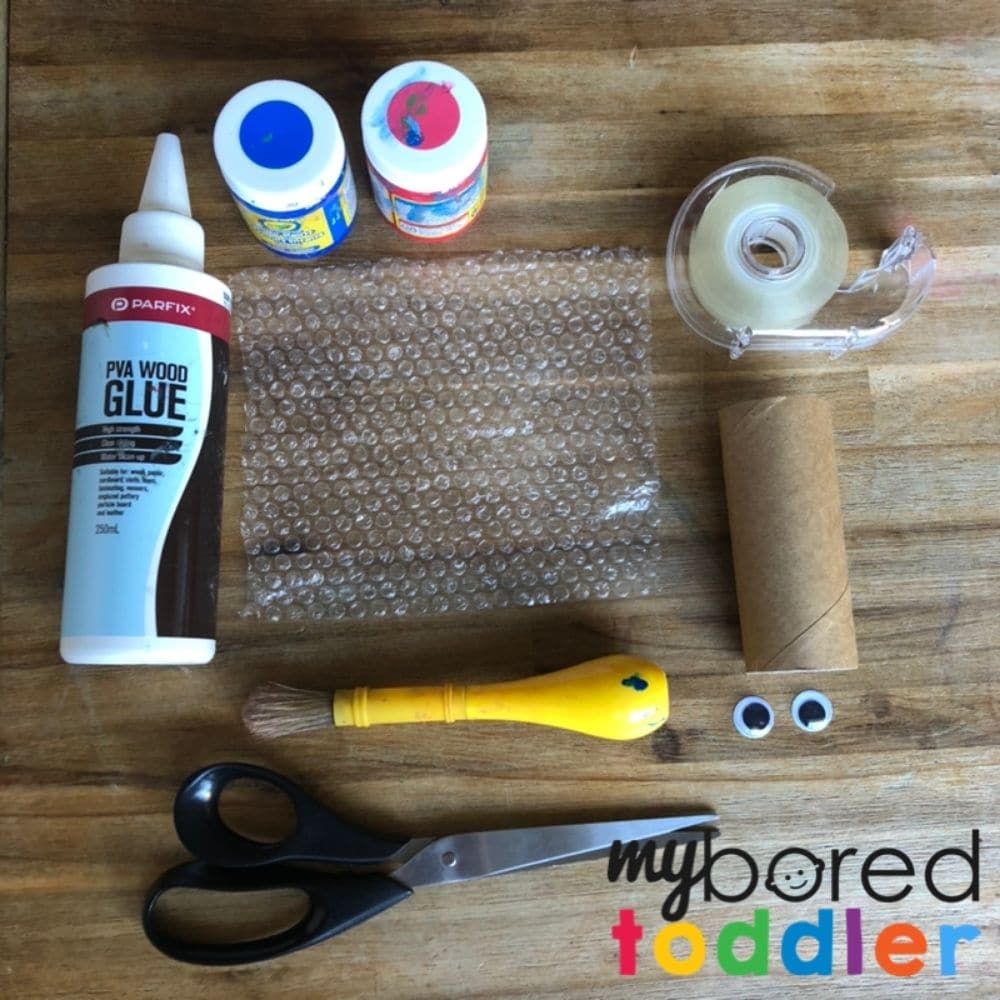 What you need to make

a Bubble Wrap Toilet Roll Fish:
Chunky paintbrushes (available here) are great for young developing hands!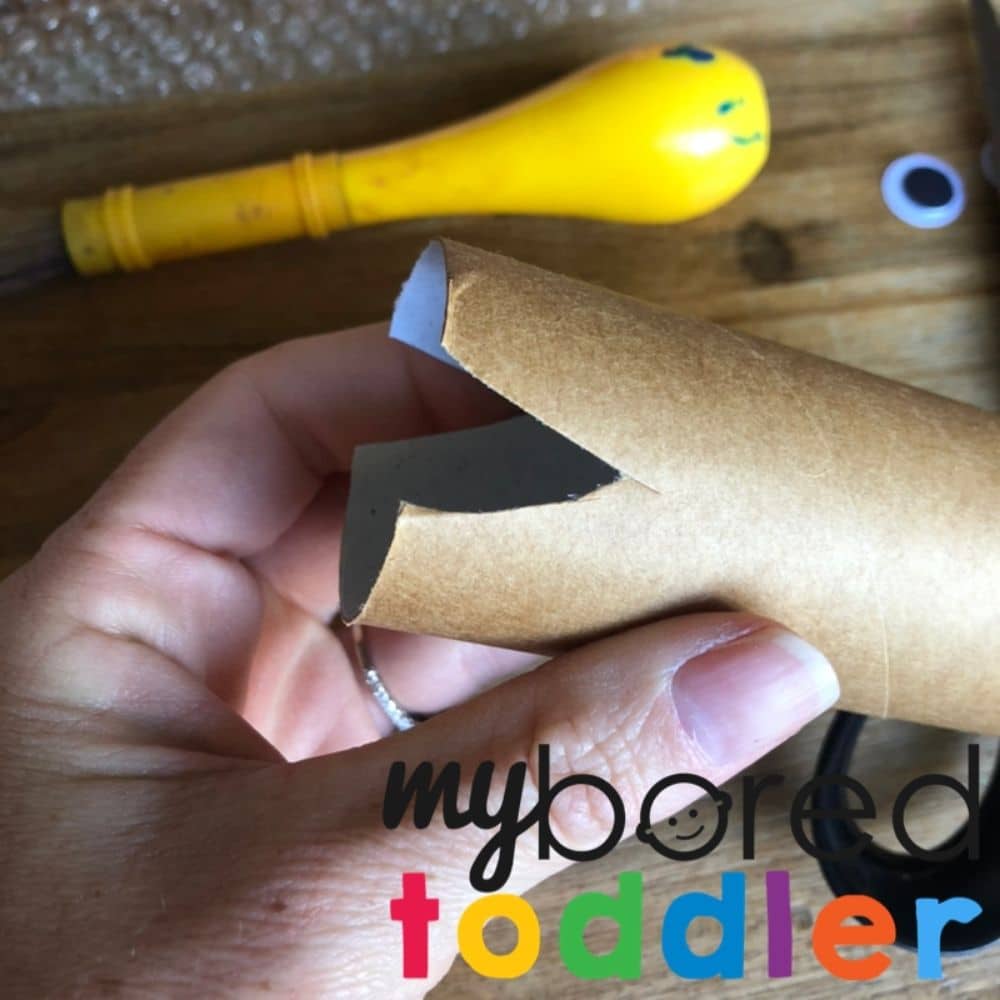 How to make

your Bubble Wrap Toilet Roll Fish:
To create your Bubble Wrap Toilet Roll Fish, using your scissors, cut out a section from one end of the toilet roll to design your fish's mouth. Aim for the mouth to be no larger than a third of the length of the toilet roll.
Choosing the size piece of your bubble wrap depends on the size of your fish's tail. The longer the bubble wrap section, the fuller the tail.
Once selected, simply rest your toilet roll on the bubble wrap, leaving the mouth or head area free.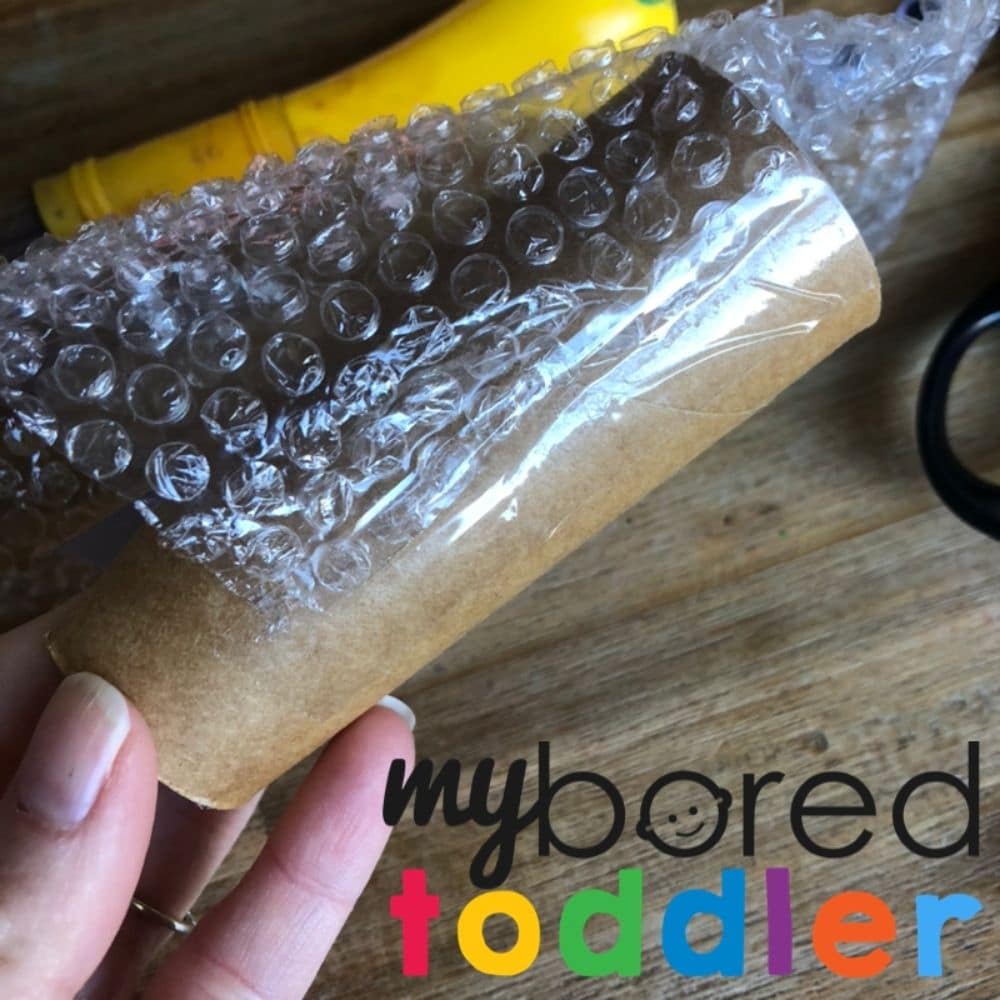 Secure the bubble wrap to the cardboard tube using the tape before rolling it around the tube and taping it in place along the length of the fish.
Gather the over-hanging bubble wrap at the end of the toilet tube and secure it with some more tape.
Shape your fish's tail and trim to your desired design if needed.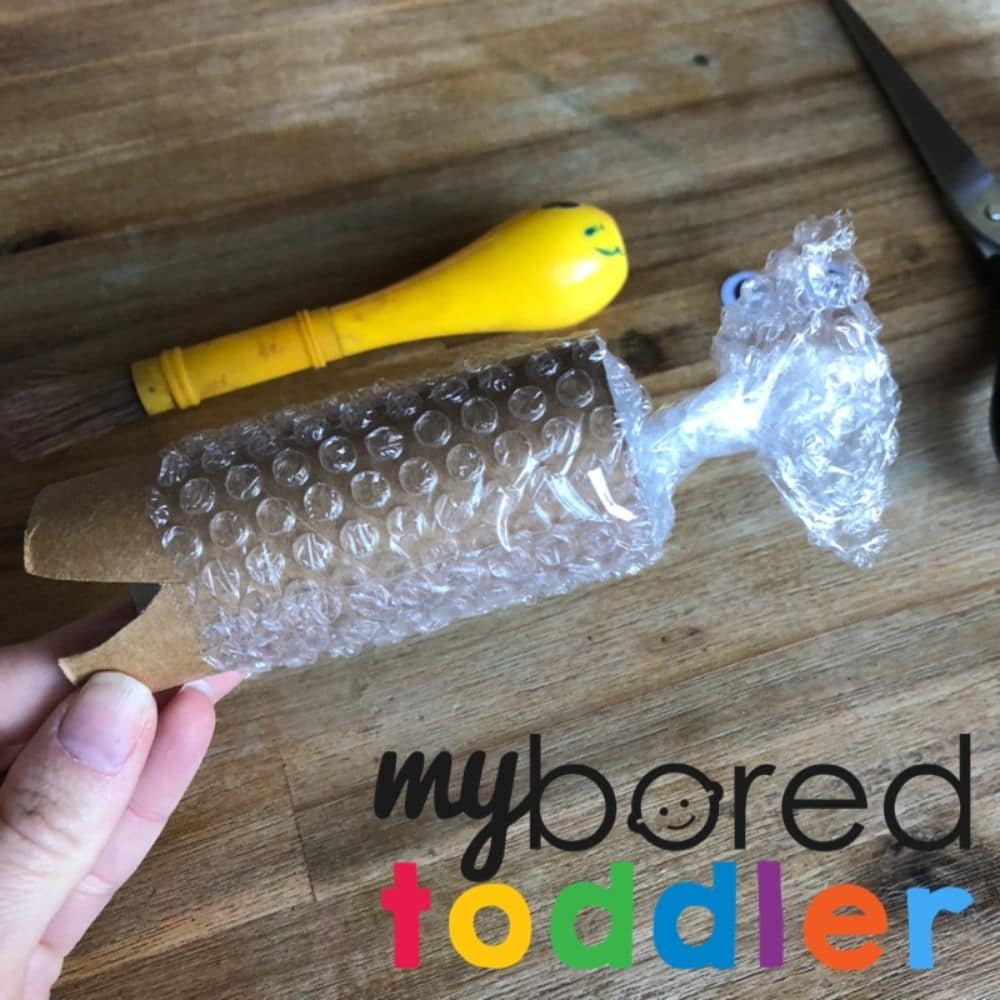 This next step is when you can really allow your child to unleash their inner artist! They can paint as much or as little of their fish as they like.
You could either encourage them to experiment with different colors or let them discover on their own. There are no right or wrongs when it comes to creativity!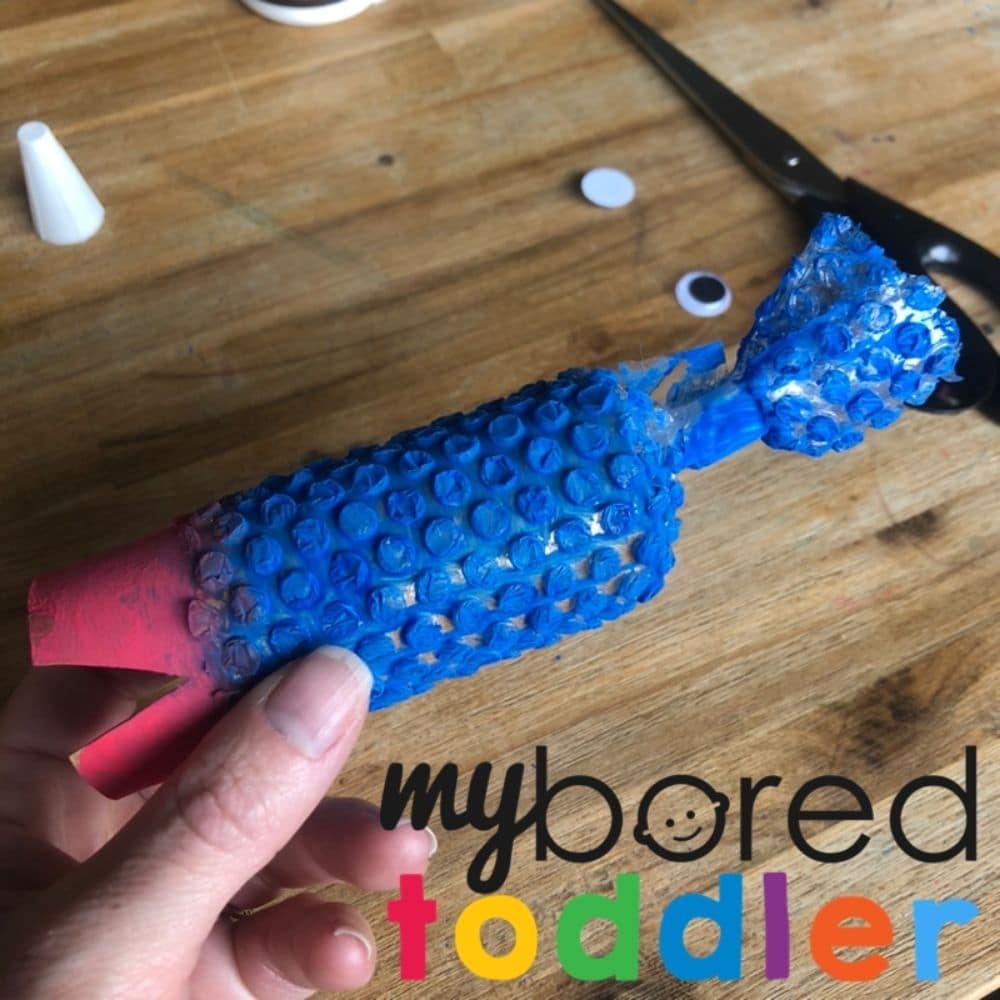 Once your toddler is happy with their efforts, allow the fish to dry. Once the paint has dried, glue the fish's eyes in place and your colorful aquatic chap is complete!
Painting on the bubble wrap is a very different experience compared to the normal paper or cardboard.
It makes an interesting sound and has a unique feel under the brush. The bubbles replicate the fish scales perfectly too!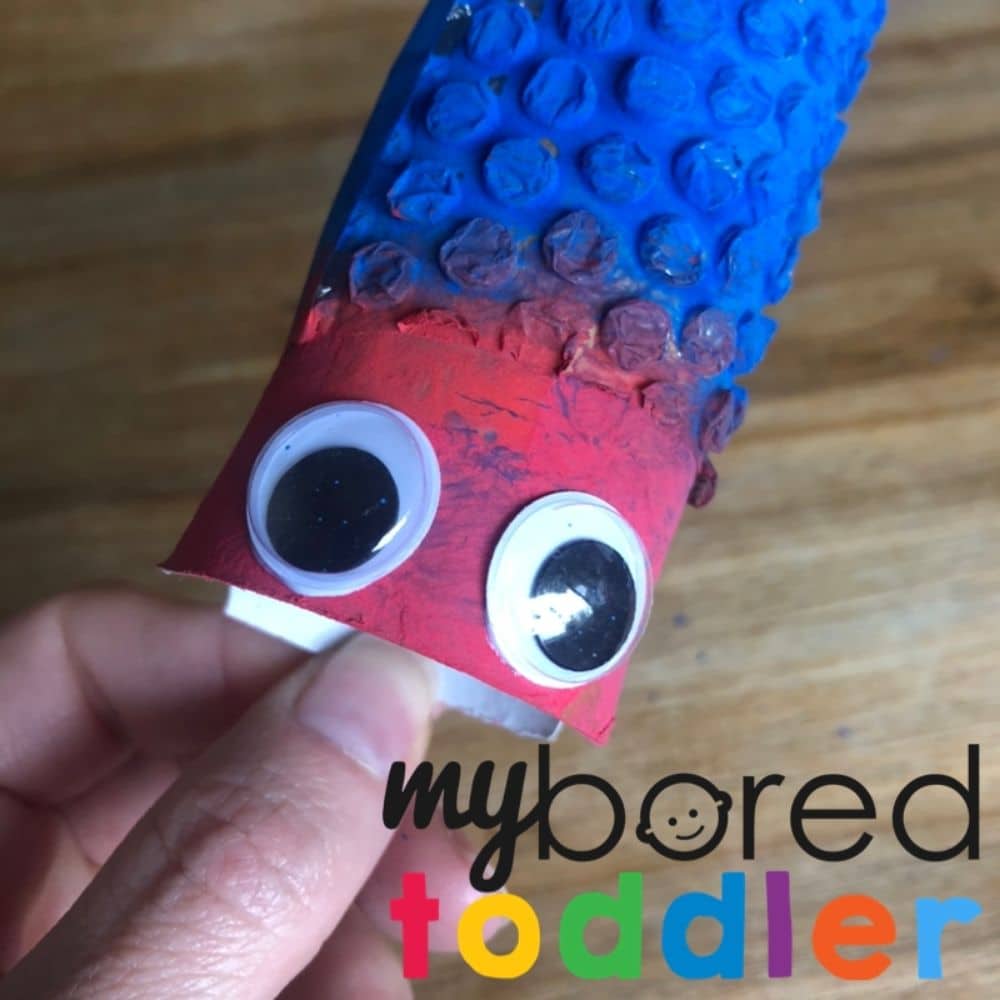 I hope your toddler enjoys their Bubble Wrap Toilet Roll Fish as much as we do! Why not team them up with your child's favorite ocean-themed book as a little extension activity? There really is so much you can do to include your fish in your child's play!
For more fun toddler activity ideas why not join our Facebook Group or follow us on Instagram – follow @myboredtoddler and use #myboredtoddler.
SOME MORE FUN TODDLER ACTIVITY IDEAS YOU MIGHT ENJOY ARE: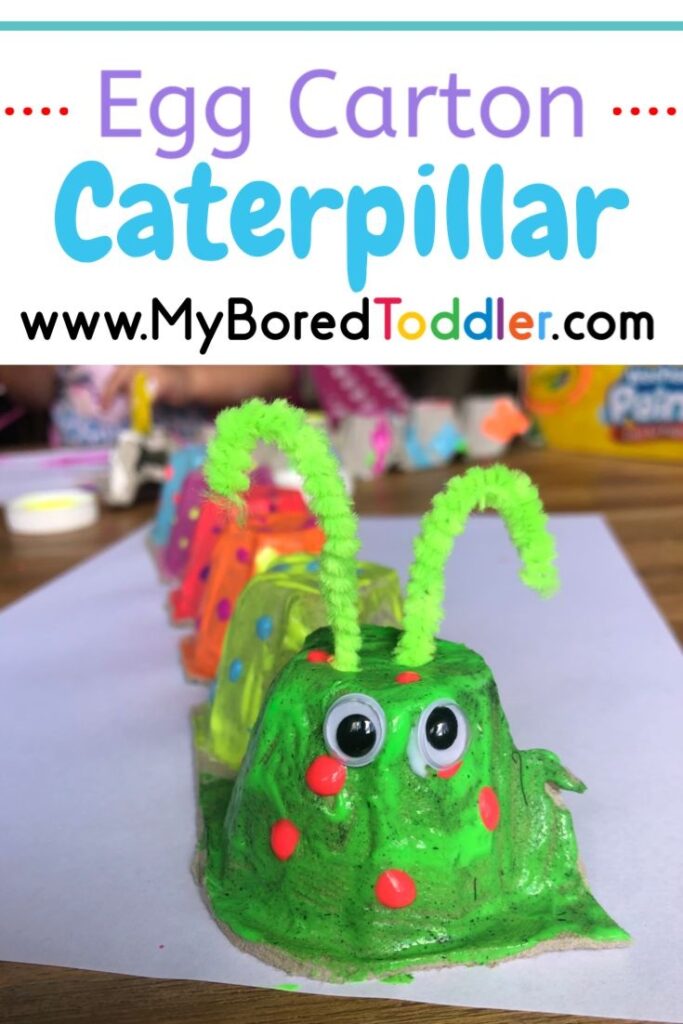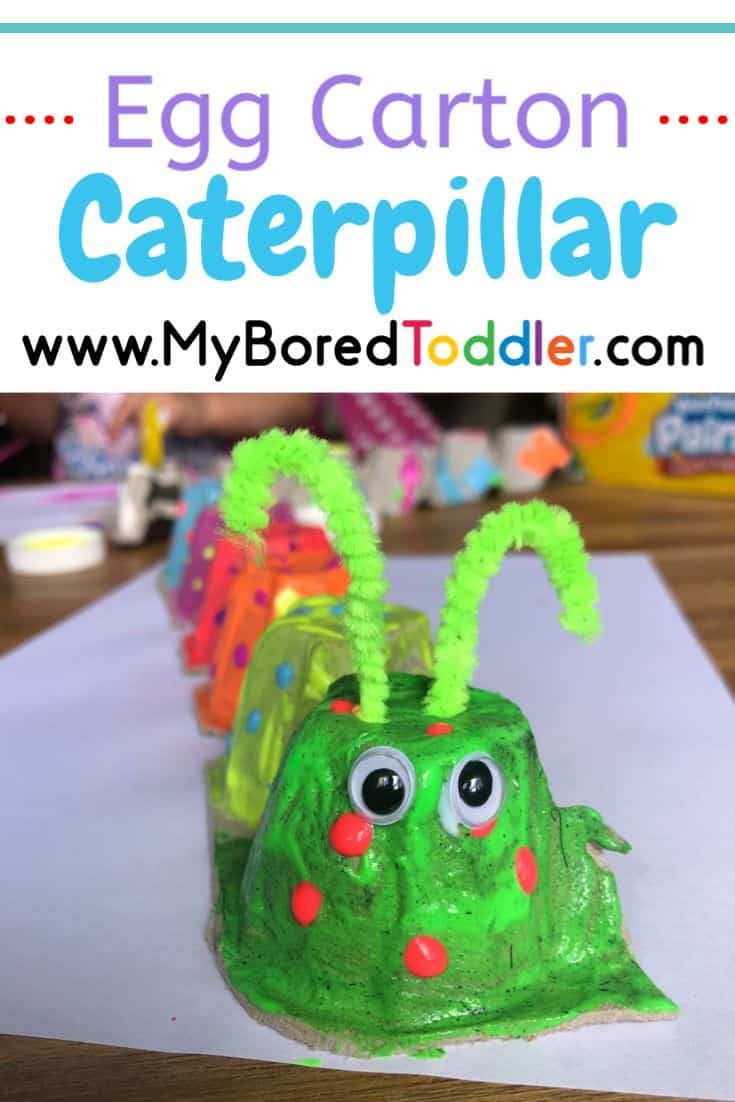 Painting With Artificial Flowers