We spend a lot of time in the kitchen. Miss 2 is gradually learning the names of our commonly used kitchen utensils however she seems to have an ongoing trouble remembering the name of our beloved ladle.
This simple DIY Utensil Puzzle is a great way to familiarise your toddler with some tools of the trade in a way that is a little left of centre.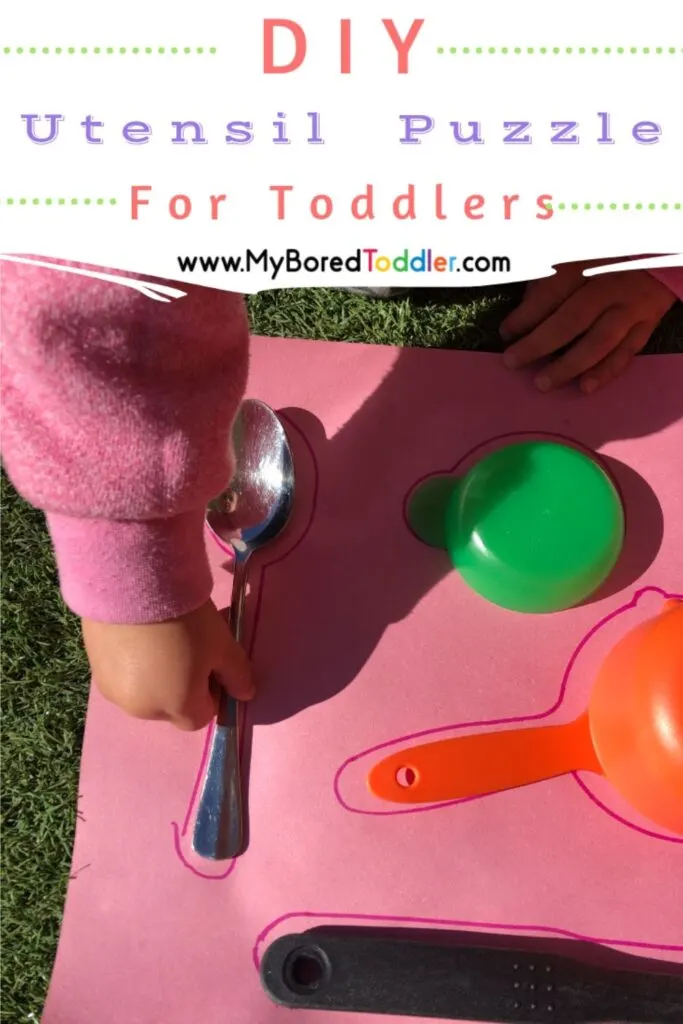 DIY Utensil Puzzle
Our DIY Utensil Puzzle is a simple and effective little game that can be used across many themes. Although today we are using it to develop recognition of some items found in the kitchen, you can easily use the same method to broaden your child's knowledge in other areas too.
Adapt the design to suit the bathroom with hairbrush, toothbrush, toothpaste, floss, comb and nail brush; or play to your child's interests by using their favourite toys!
What you need to make

your DIY Utensil Puzzle: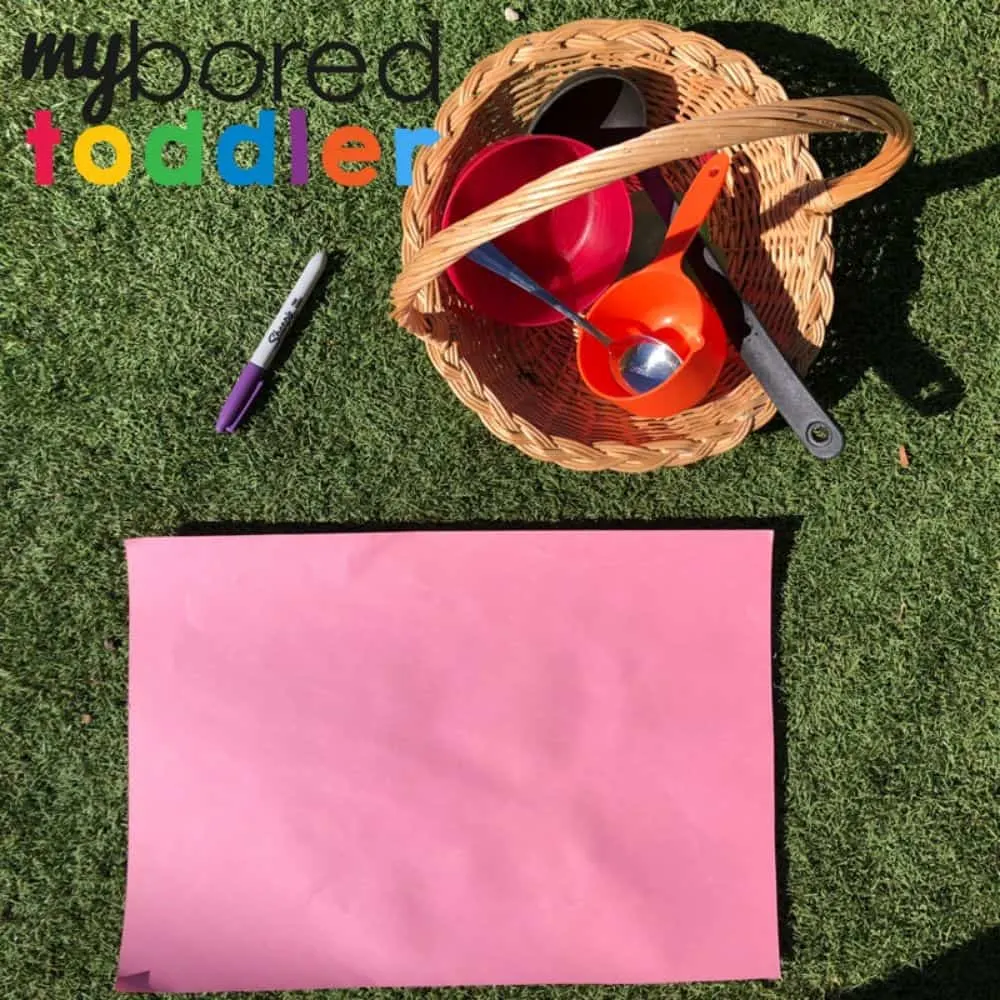 How to

make your DIY Utensil Puzzle

activity:
Miss 2 was so excited when I handed her a little wicker basket and suggested we delve into the 'second drawdown' in the kitchen. As she peered into the drawer full of utensils, her eyes were wide and her infamous concentration smile beamed across her face.
As her hand explored the contents draw making her selections, we recited the names of the utensils and discussed what we would use them for.
I asked her the names of some she knew to build her confidence between some that she was less familiar with. We reminisced scrapping the bowl with our favourite spatula and stirring bolognaise sauce with the slotted wooden spoon.
After collecting her chosen items and placing them into her basket, Miss 2 opened the cupboard and retrieved her favourite bowl to add to the utensils. She seems to be stuck on our shape of last week – the circle!
The winters morning sun was shining bright, so we headed outside to complete our puzzle.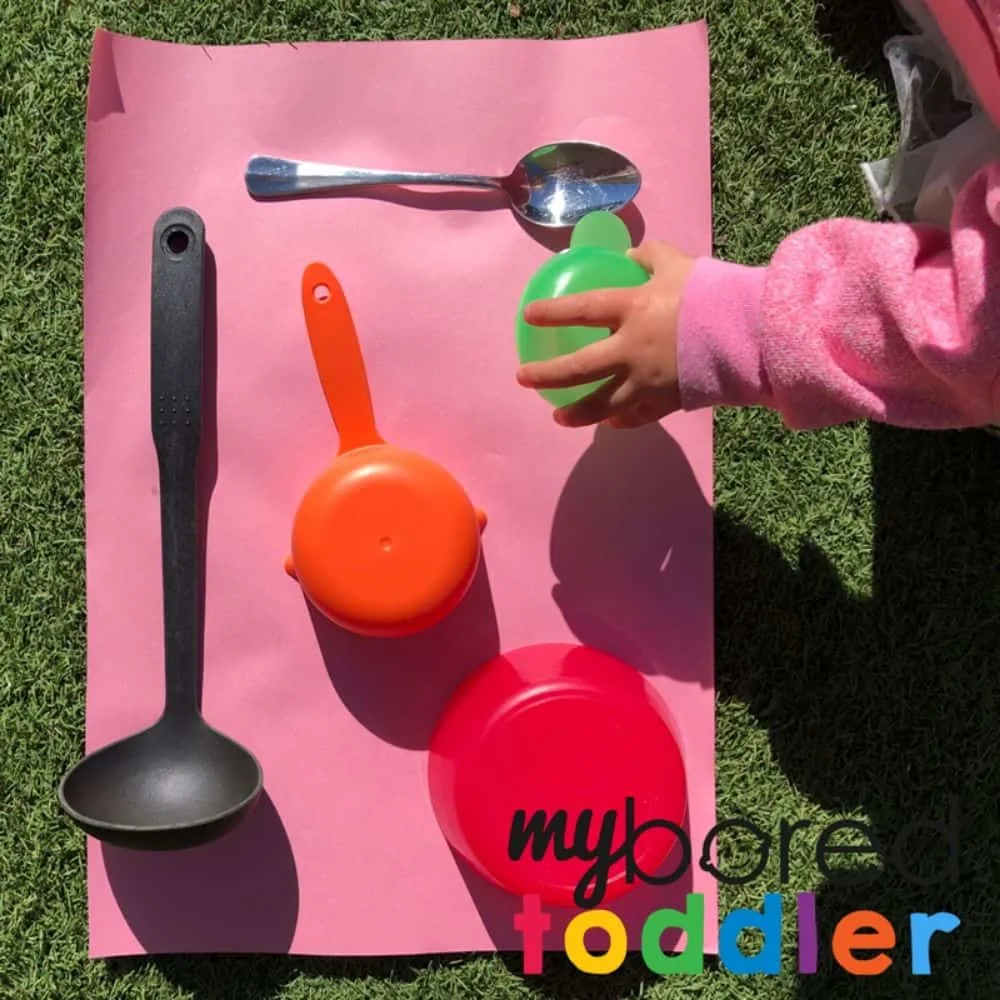 I asked her to layout the utensils on her paper so they did not touch. I made a few adjustments so she would be able to distinguish them easily once we traced around them.
Using our sharpie, I traced around each utensil. Once the sharpie was secure (in other words, out of reach of those curious fingers) we began to explore the patterns left on our paper.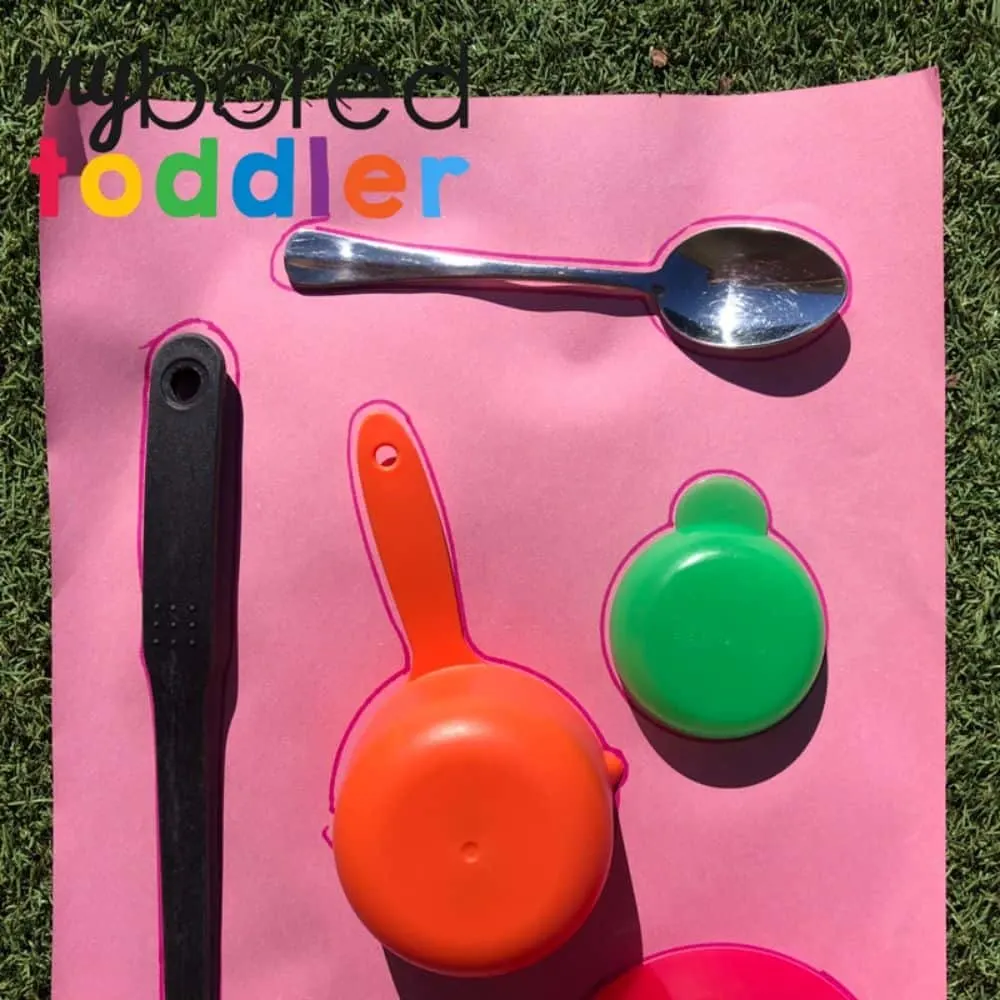 Miss 2 quickly started matching up the utensils with the corresponding outline. With small adjustments here and there, she built confidence with each choice. Once she completed matching the shapes with their partners, I placed the utensils back into the basket and rotated the page for her to complete it again. She was so proud to be able to complete the puzzle again before offering me a turn.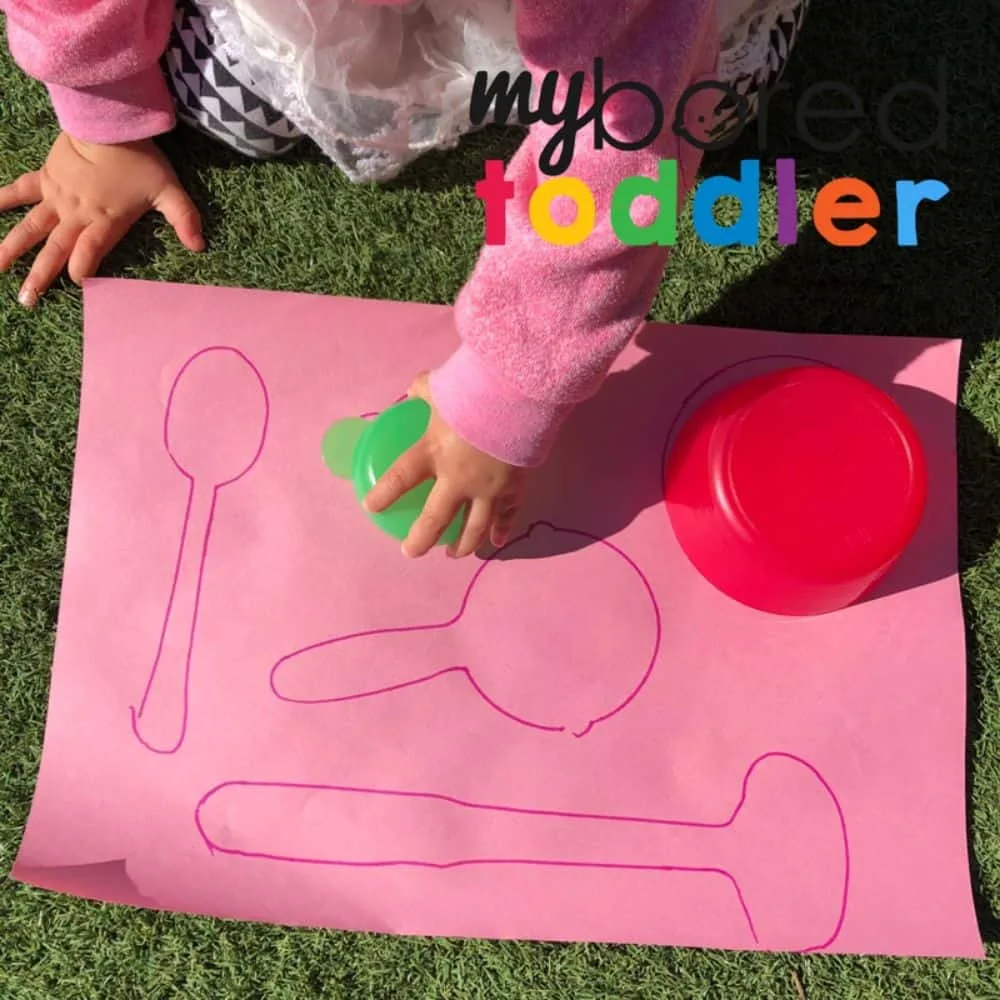 I playfully made a few 'mistakes' so that Miss 2 could identify them and then help me put them in the correct spot.
I love how quickly she took ownership over this super simple activity. Not only did we build on our knowledge of the utensils names but practised and further developed spatial awareness, fine motor, social and problem-solving skills at the same time.
Our DIY Utensil Puzzle was a huge success! PS. The ladle has not been referred to as a 'big spoon' since – winning!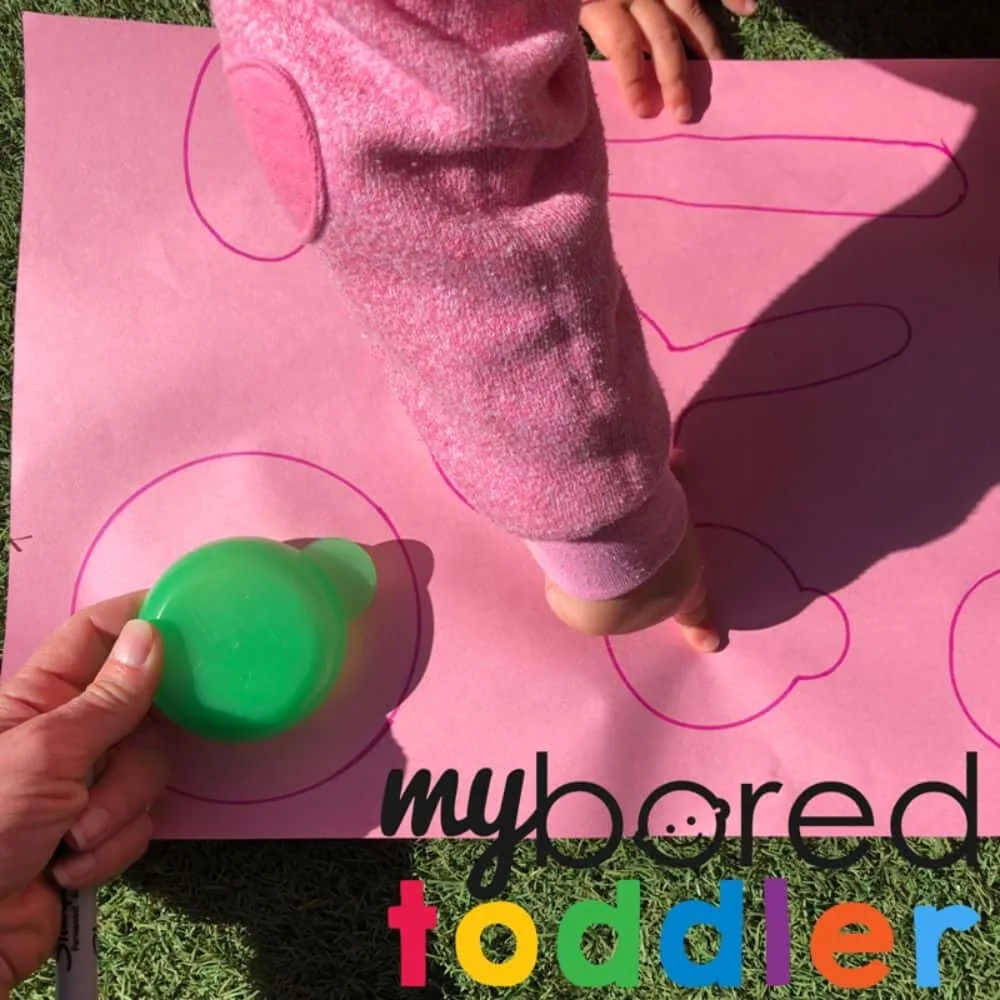 For more fun toddler activity ideas why not join our Facebook Group or follow us on Instagram – follow @myboredtoddler and use #myboredtoddler.
SOME MORE FUN TODDLER ACTIVITY IDEAS YOU MIGHT ENJOY ARE: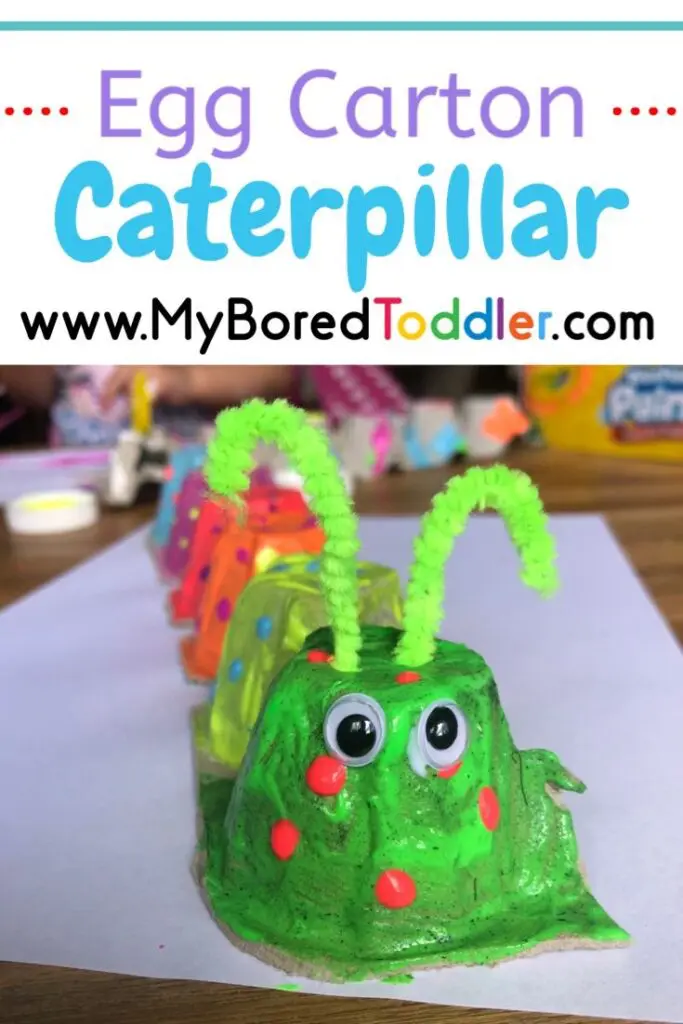 Painting With Artificial Flowers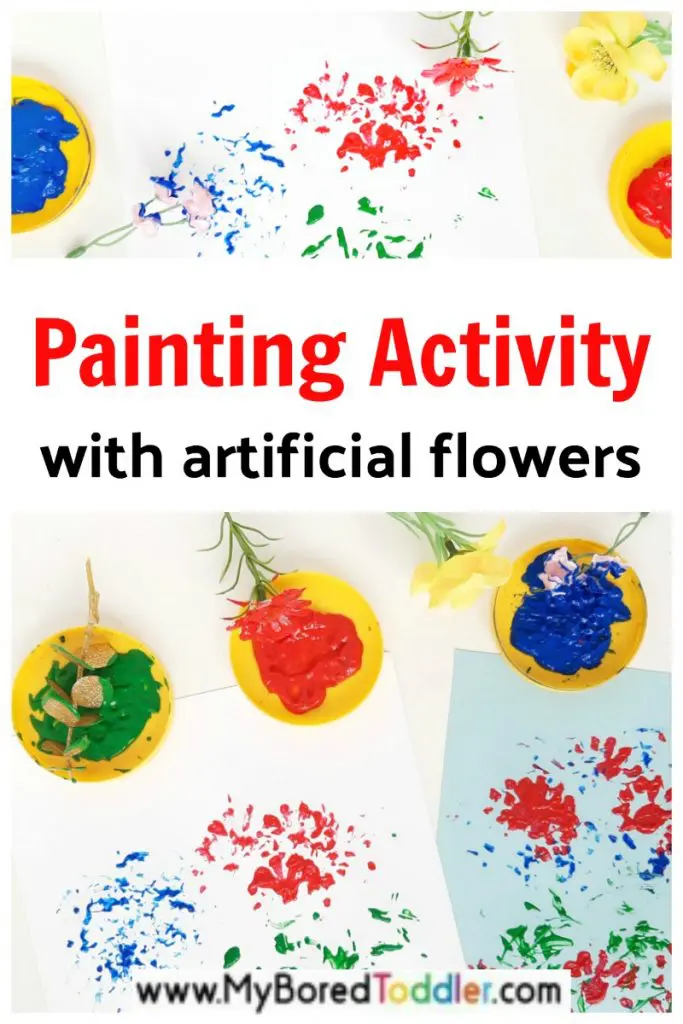 Dani is a busy stay at home Mum of 3 and early childhood teacher in training who is passionate about play based learning throughout early childhood. For educational play ideas that you can do at home and parenting tips visit Play Inspired Mum Check her out on Instagram andFacebook