Toddlers will love this playful jack-o-lantern toddler Halloween activity. This is one of the easiest activities to set up and it's filled with play value. Make this pumpkin activity a go-to this Halloween!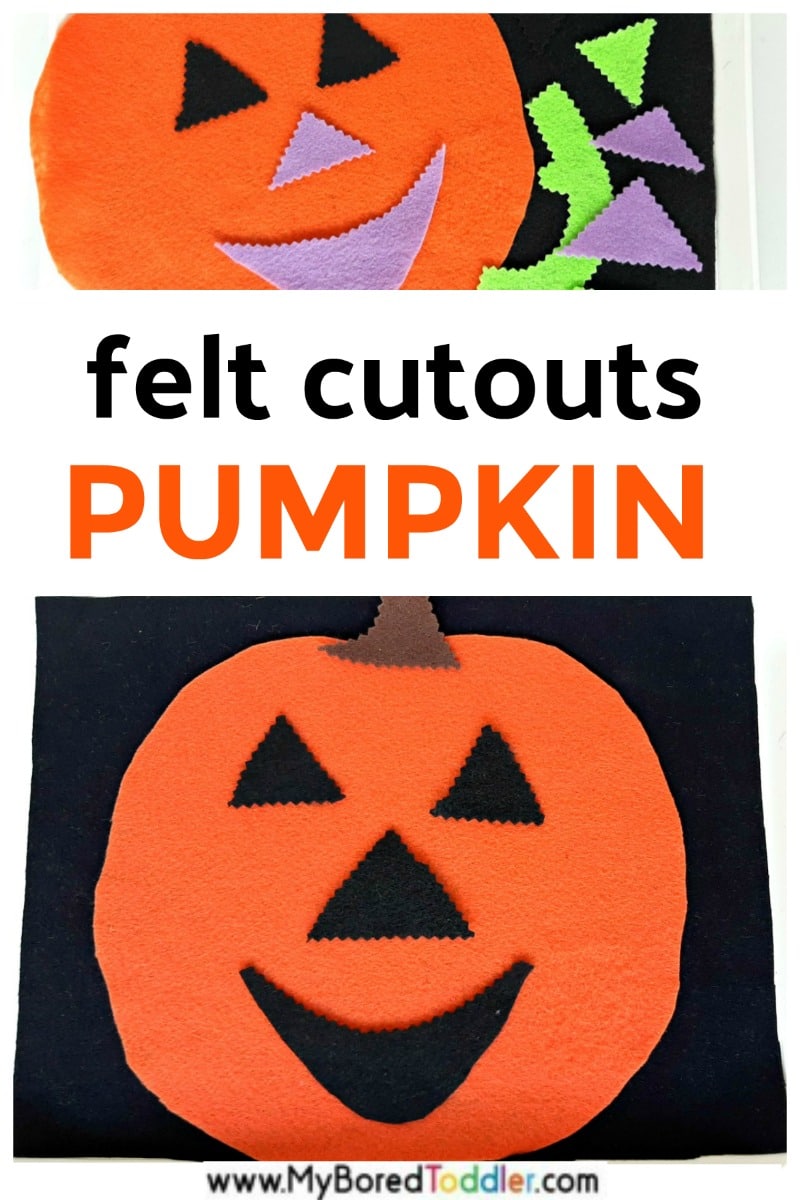 This felt pumpkin activity is mostly child-led. Once the activity is set up, simply leave it on a table or on the floor as an invitation for your toddler to explore the materials. It's always a great idea to guide the play with your words and actions as your toddler plays.
Felt is a fun material for kids to handle. It's soft and pliable and very sturdy. Keep lots of colors on hand for easy activities with your toddler.
This activity would be great as part of a preschool pumpkins unit study.
We would love to see what faces your toddler makes - share them in our Facebook Group or over on Instagram - use #myboredtoddler and follow @myboredtoddler
Supplies for felt pumpkin activity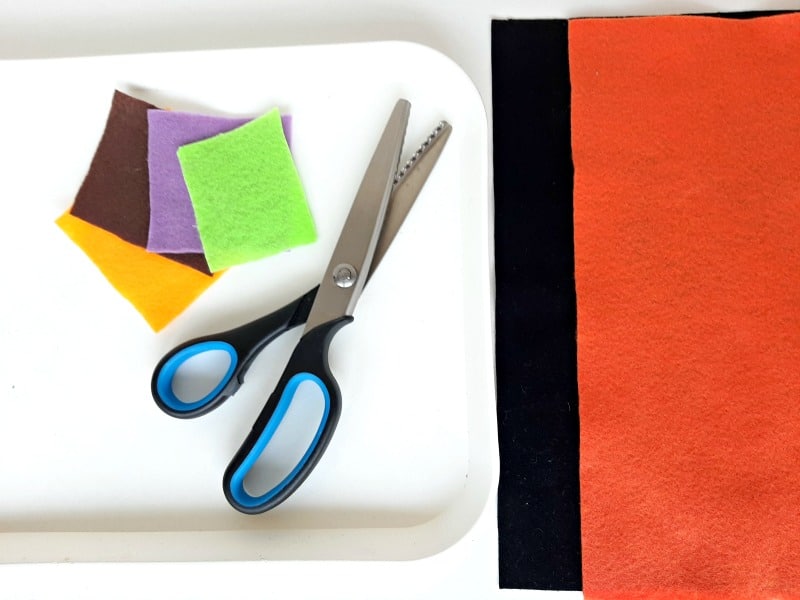 Felt scraps in a variety of colors
Tray
A tray is useful for a table or floor activity. It holds all the supplies needed for the activity, making set up and clean up easy.
Instructions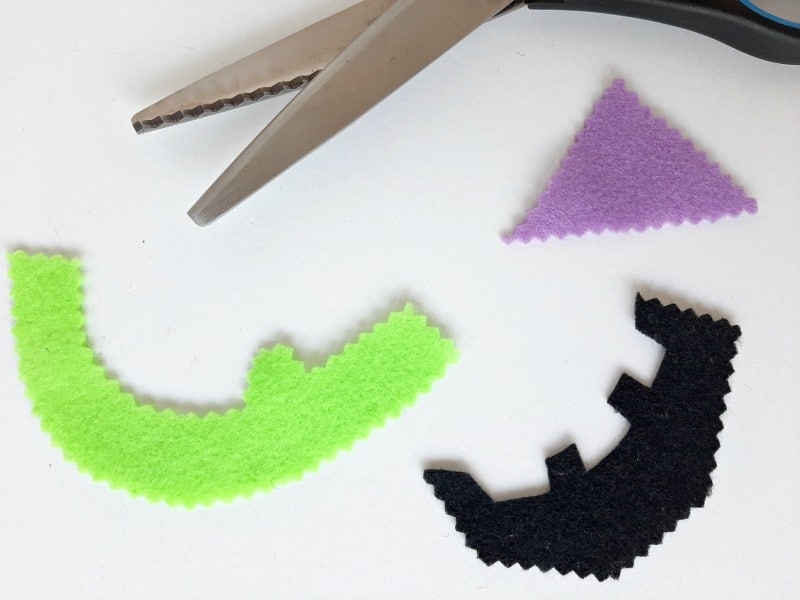 Cut out eyes, nose and mouth with pinking shears. Make cutouts in a variety of shapes and colors.
Pinking shears will give the felt cutouts an interesting finish, adding the unique character to this activity. The jagged edge provides another sensory experience for your toddler. If pinking shears are not available you can easily use regular scissors to prepare the activity.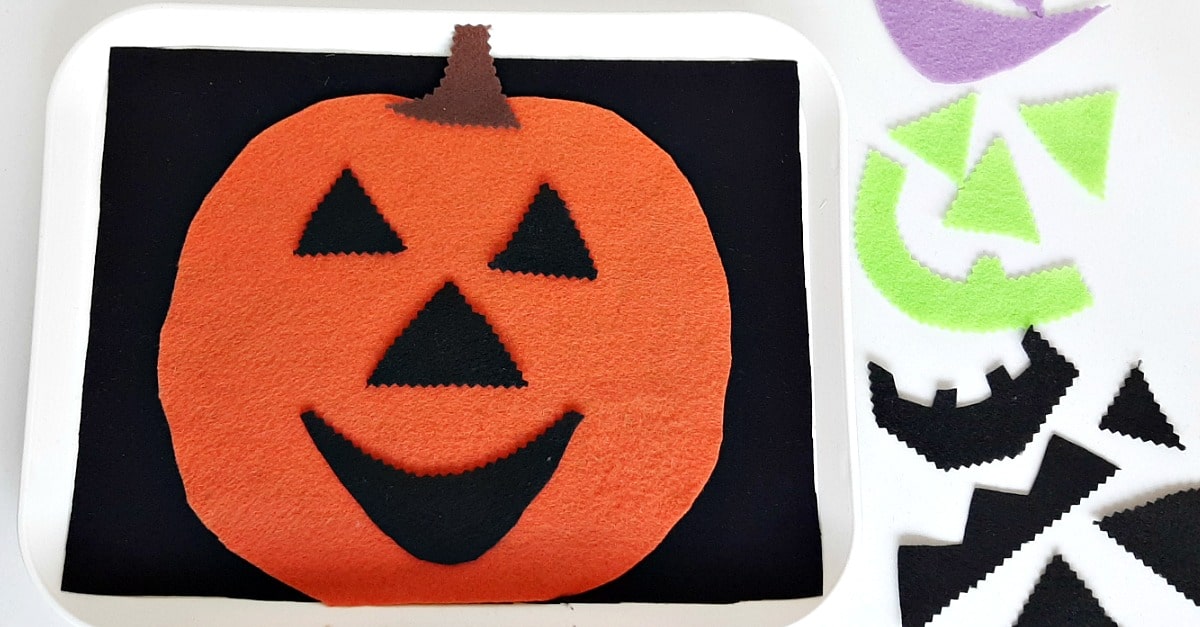 Line the tray with black felt to serve as a background.
Cut out a large pumpkin shape from orange felt and place it on the tray.
Place the felt cutouts next to the tray so kids can start making a jack-o-lantern.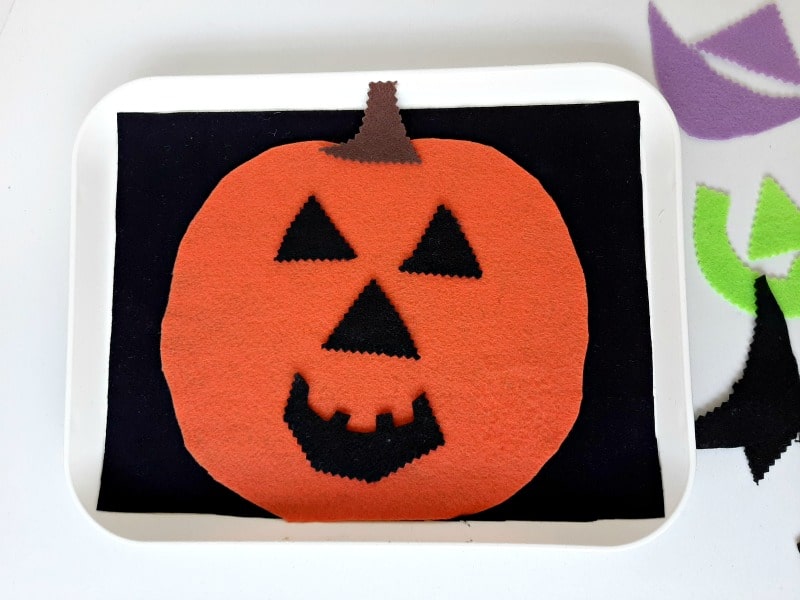 Your toddler will love choosing felt cut outs to make a face on the pumpkin.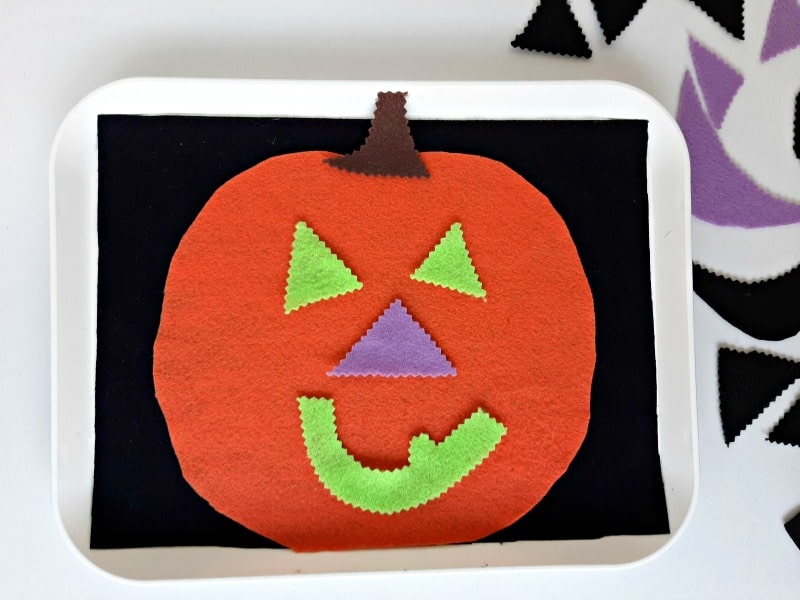 Mix and match shapes and colors to create unique faces on the pumpkin. You can even add other features such as ears or a hat with the felt cut outs.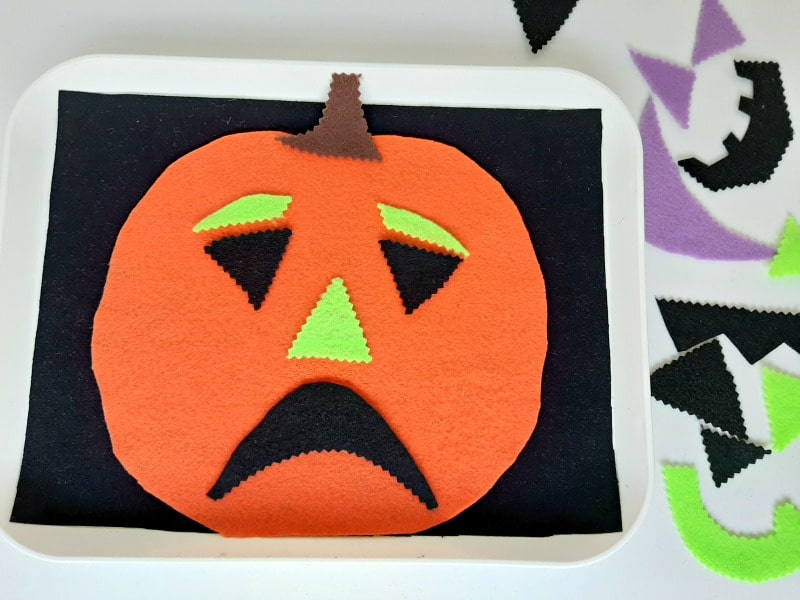 Talk about the cutouts your toddler places on the pumpkin.
Did you make a happy face or a sad face?
What color is the jack-o-lantern's nose?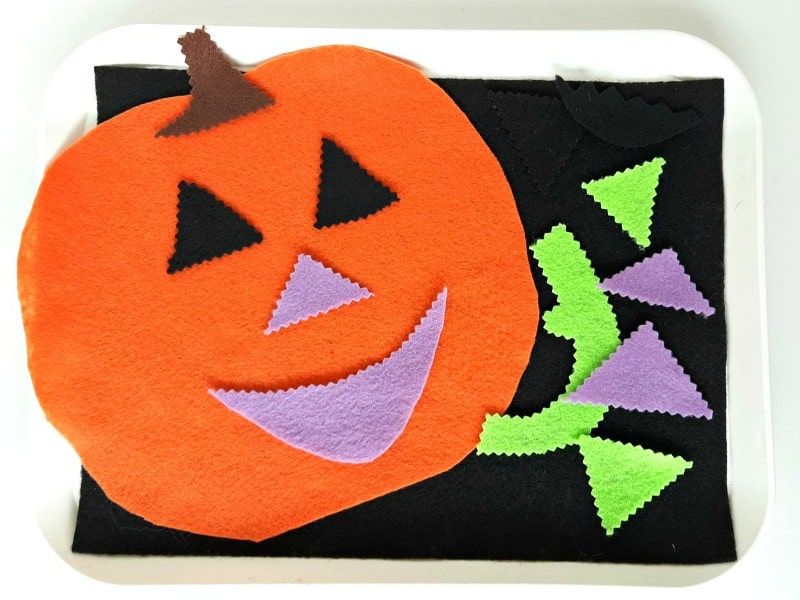 Here's a fun rhyme you can repeat as your child adds facial features to the pumpkin.
See my pumpkin orange and bright
Become a jack-o-lantern for Halloween night.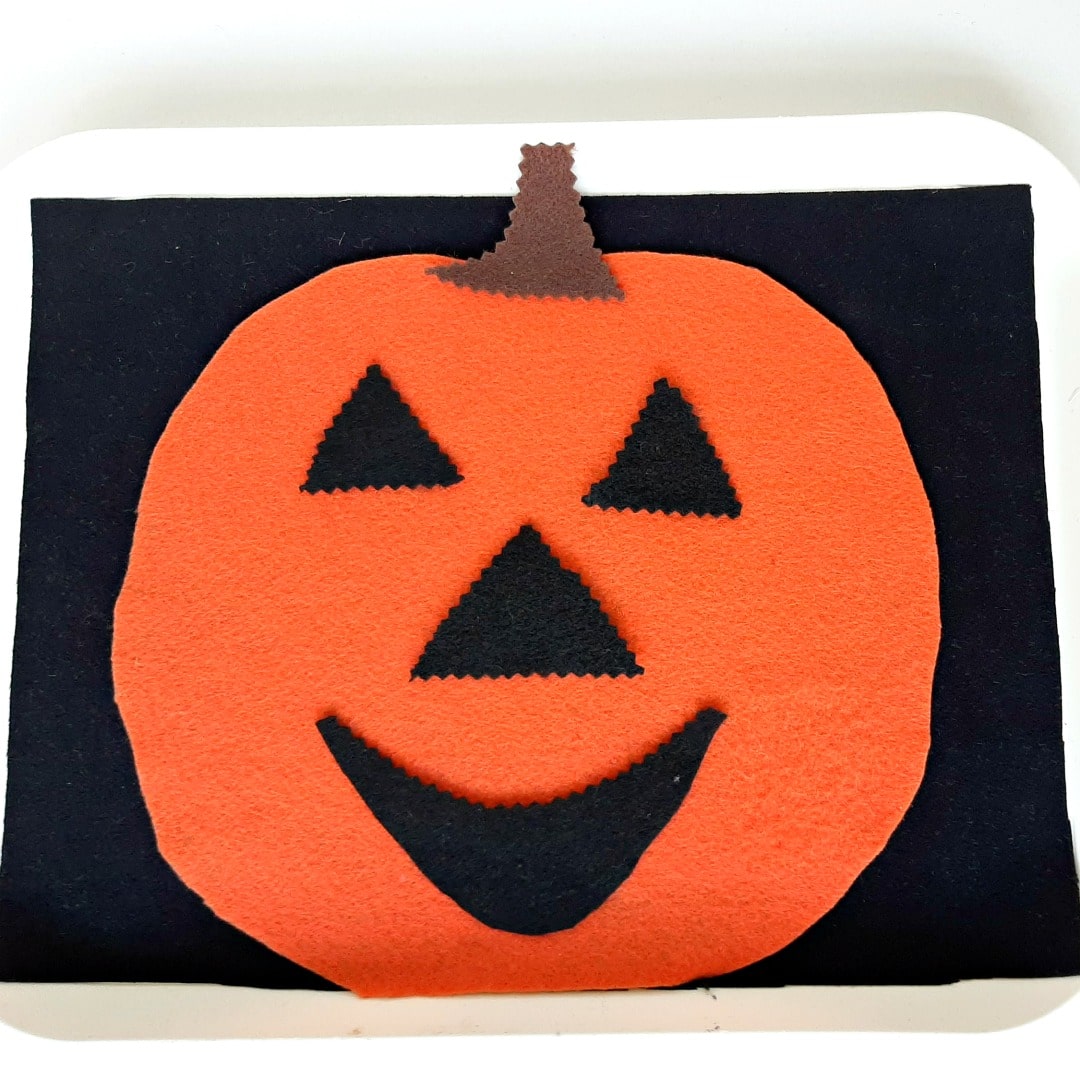 This simple felt tray activity is easy to prepare for toddlers and preschoolers for some fun Halloween play.
This is a great activity for engaging sensory and fine motor skills as kids choose small felt pieces to turn the pumpkin into a jack-o-lantern. The colors and shapes promote imagination as your toddler builds creative faces on the pumpkin.
Don't forget to join our Facebook Group or follow us on Instagram for more great toddler activities.
Some more fun toddler activities you might enjoy are: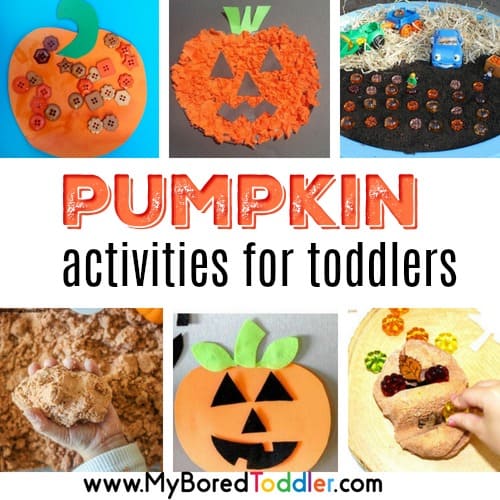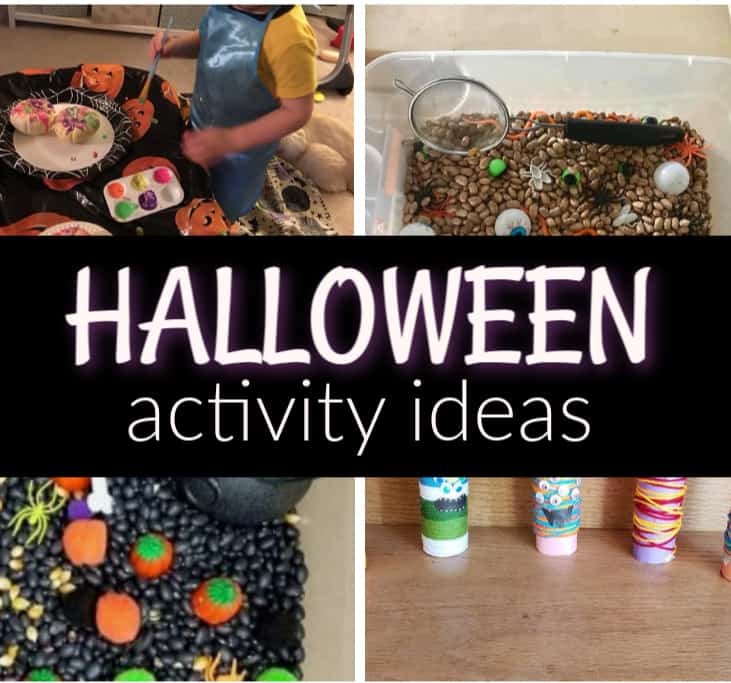 About the Author:
Heather is a former preschool teacher and founder of preschooltoolkit.com, a website providing early learning resources for teachers and parents. She focuses on creating fun crafts and activities that engage developmental skills while promoting hands-on learning through play. Follow her on Facebook, Pinterest, Twitter, Instagram