Today, we did some water play, but differently! Our paper plate water drop sunflowers were a hit across the age groups, all while being a great activity to foster fine motor development.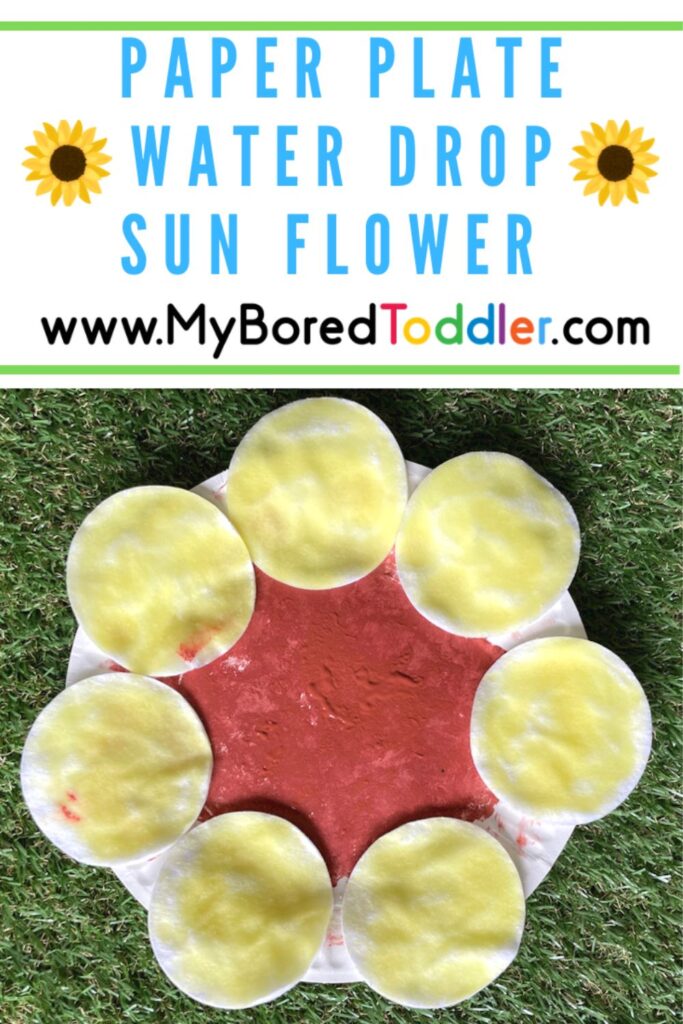 Paper Plate Water Drop Sunflower
We love using everyday items in our craft activities. There is a lot to be said about the benefits of crafting. Using items for purposes outside of which they are designed is an excellent way of exposing our kids to thinking outside the box. Our paper plate water drop sunflowers are a bit left of centre. In saying that, they also held the attention of a 22-month-old, a 5-year-old, and an 8-year-old. One word that comes to mind is a success!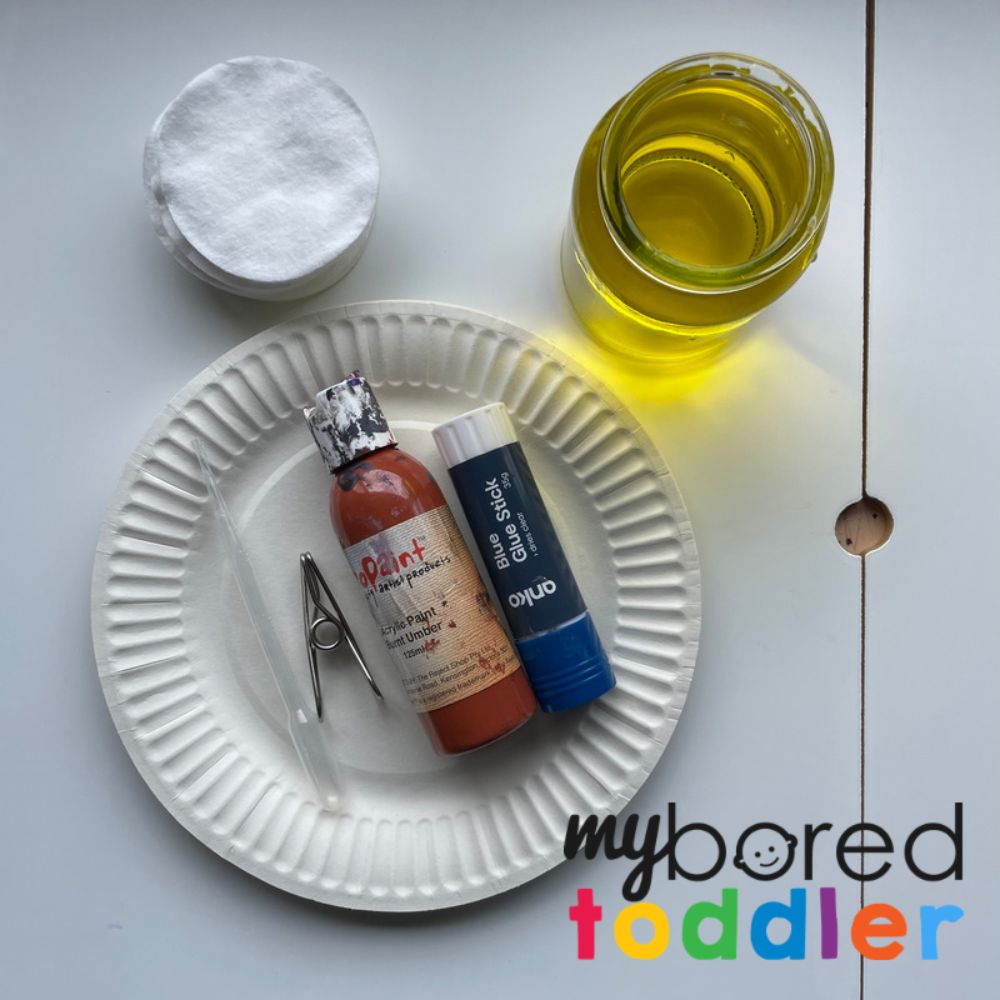 What you need to create a paper plate water drop sunflower:
Not into yellow? Use other colours! Or better yet, create a rainbow! Watching the water travel across the cotton round is intriguing. How do you think multiple colours on the same cotton round would work?
To create the coloured water, I simply added some food colouring water. Easy!
These stainless steel pegs are amazing too! Never brittle and hold well.
How to make a paper plate water drop sunflower:
Gather a cotton round into a ball and hold it in place with your peg.
Squeeze a dollop of brown paint onto the centre of the paper plate. Use the peg and cotton round to dip and dab the paint around the centre of the plate. To create a prickly-looking texture, I encouraged the children to dab up and down instead of sweeping the paint across the plate. This is a great way for your child to experiment with different strokes and the effect they each have.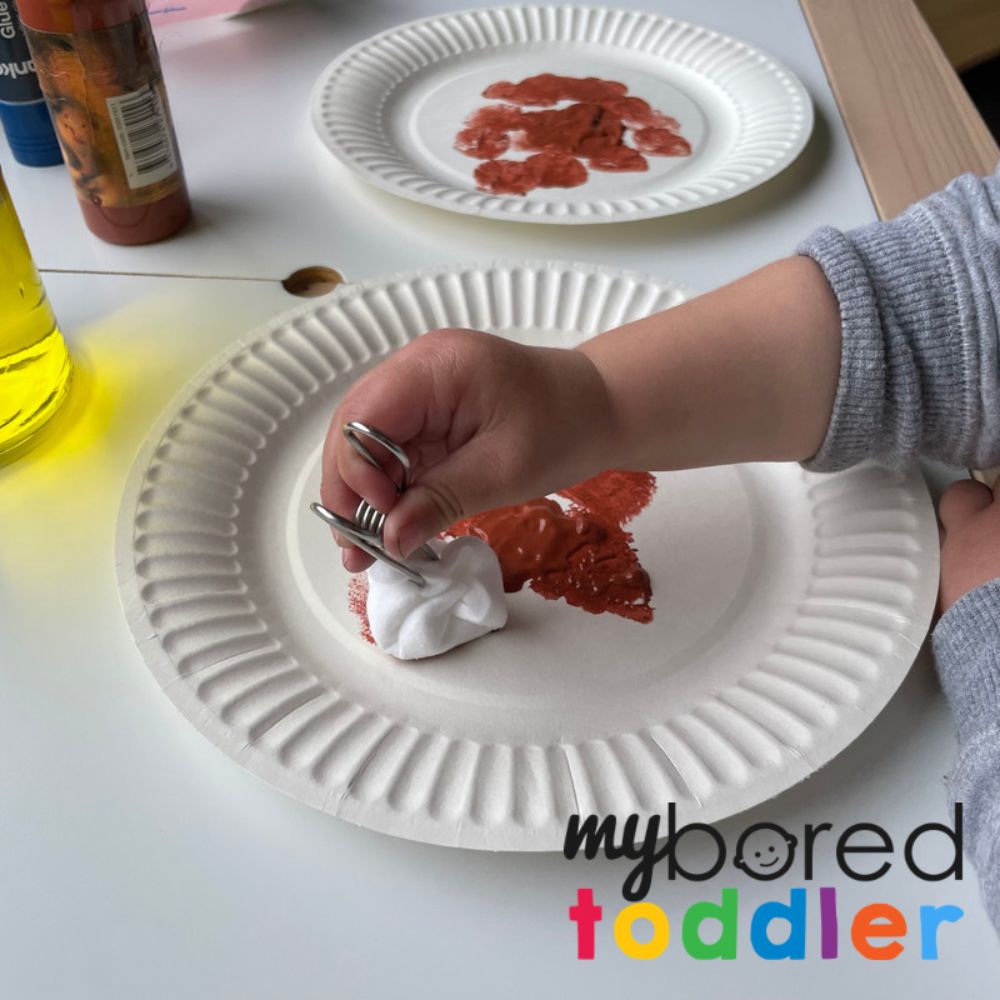 Apply glue to the rim of the plate.
Gently press cotton rounds onto the glue around the rim of the plate.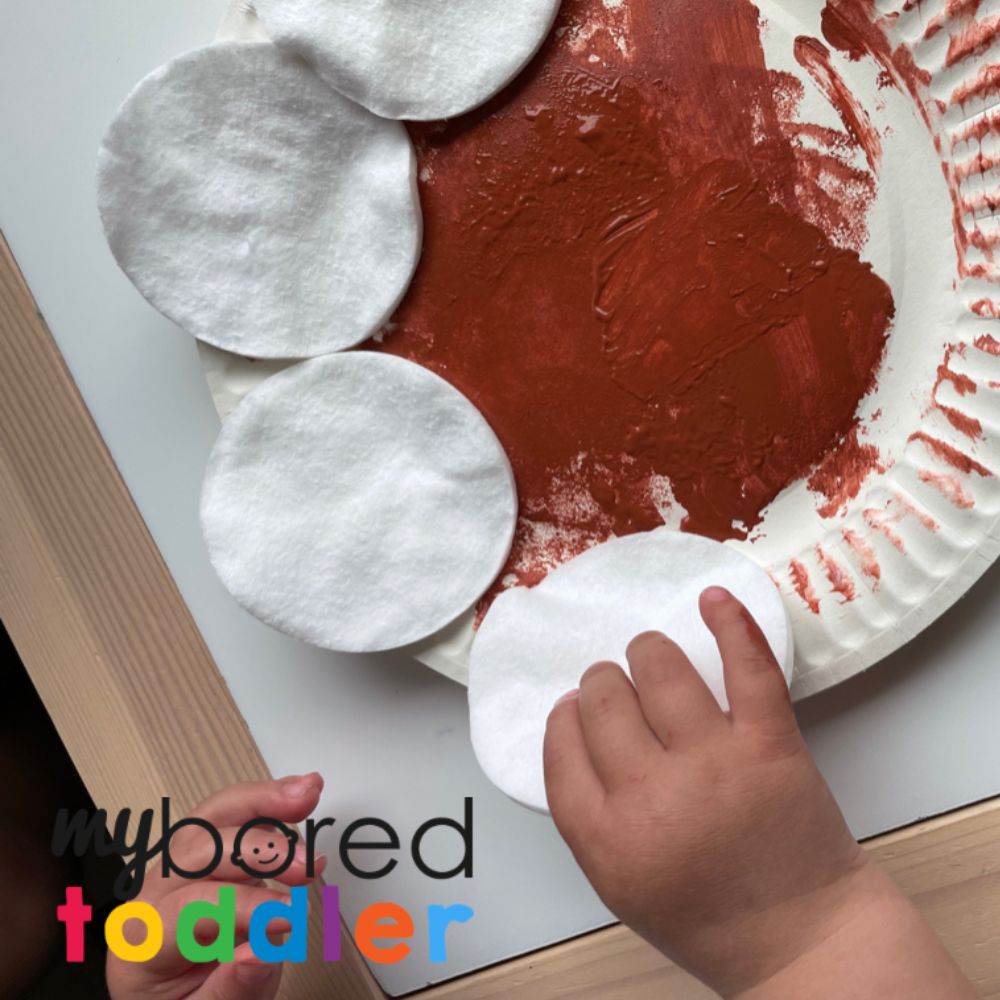 Use the pipette to drip the coloured water onto the cotton round.
Continue until satisfied with the colour.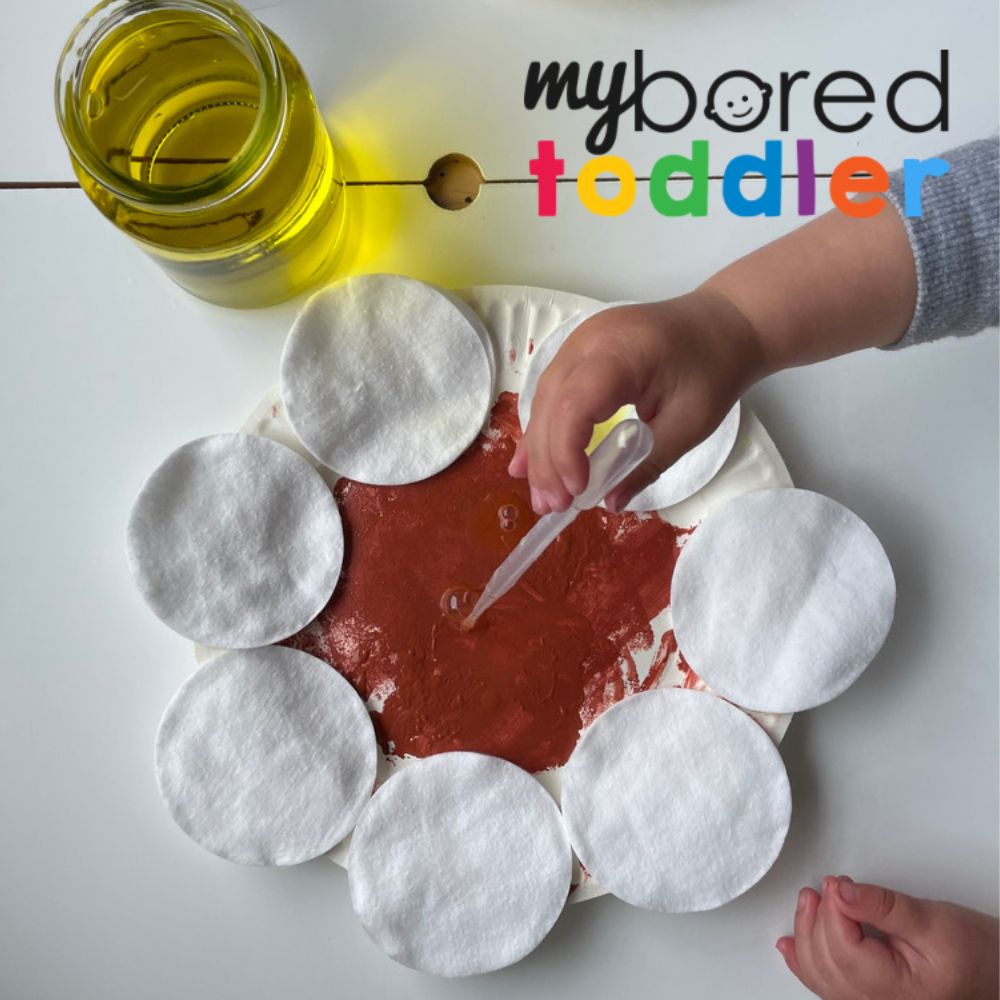 These get quite sodden and take quite a while to dry compared to typical paintings. Placing them on a baking cooling rack is a great way to increase airflow around your project so it may dry quicker.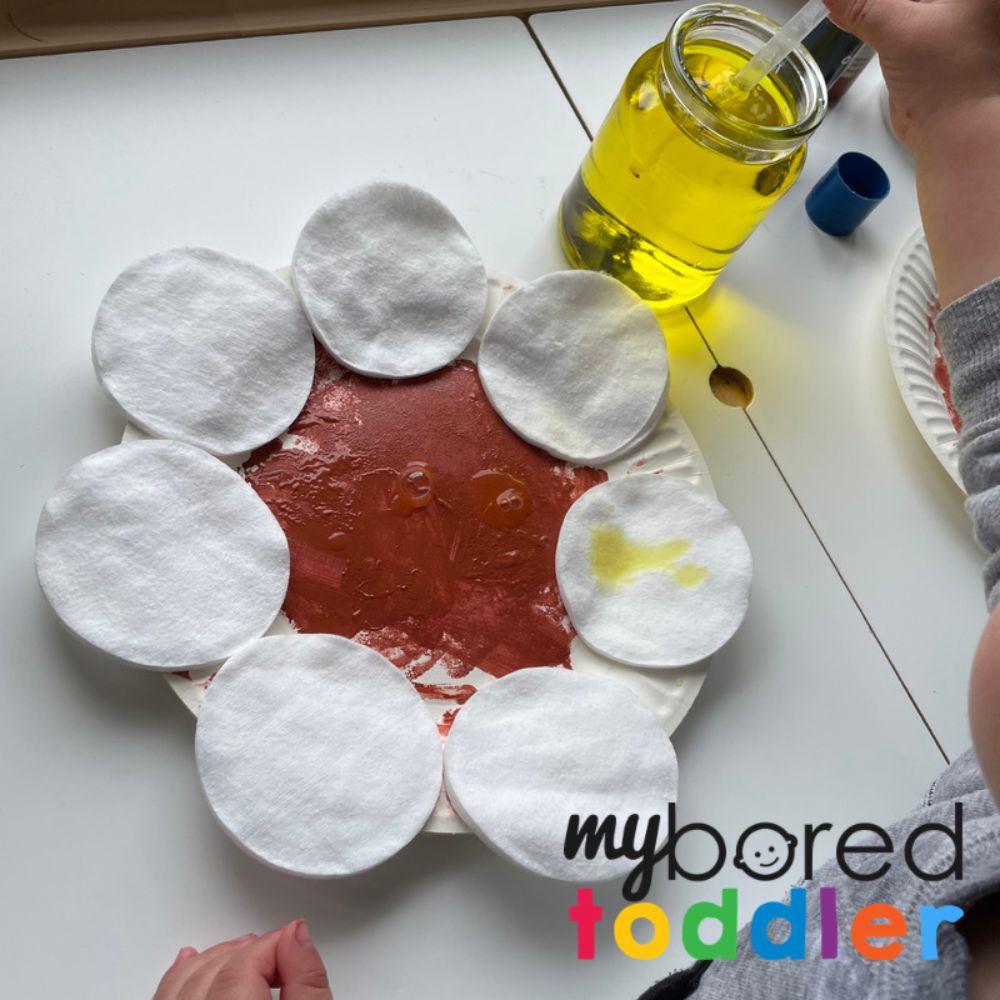 Watching the water disperse along the cotton round is interesting. For older children, it can be mentioned that the water travels not only via gravity but a scientific process called capillary action. This is where water droplets grip the narrow spaces between the fibres of the cotton round and pull themselves along.
Paper plate water drop sunflowers are an engaging project that ticks lots of learning through play boxes. While simple to set up, these project presents learning opportunities for loads of foundational life skills. Not bad for a paper plate and some cotton rounds, is it?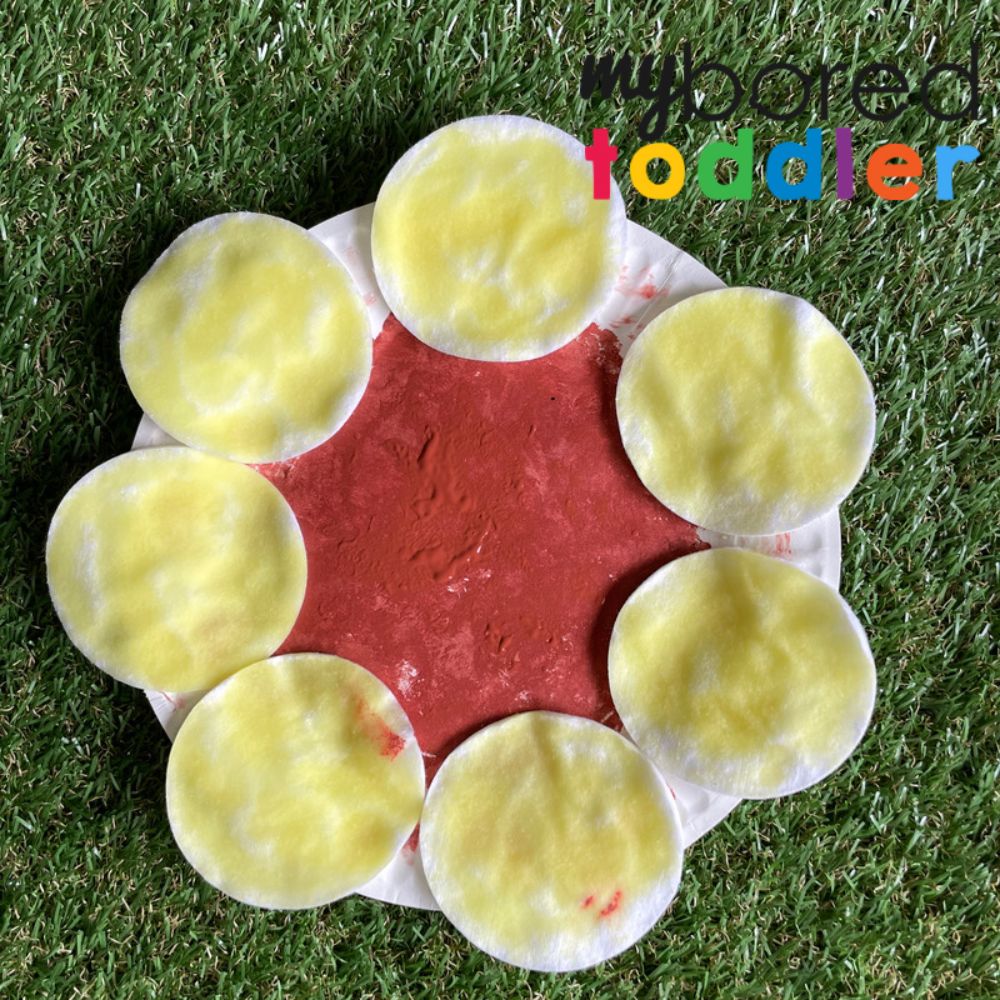 For more fun toddler activity ideas, why not join our Facebook Group or follow us on Instagram – follow @myboredtoddler and use #myboredtoddler.
SOME MORE FUN TODDLER ACTIVITY IDEAS YOU MIGHT ENJOY ARE:
About the Author
Dani is a busy stay-at-home Mum of 3 and an early childhood teacher in training who is passionate about play-based learning throughout early childhood. For educational play ideas that you can do at home and parenting tips visit Play Inspired Mum Check her out on Instagram andFacebook