Patty pans are such a great crafting resource. Today we used them to create some hot air balloons! An easy toddler craft idea. With a focus on different types of transportation, these patty pan hot air balloons opened up conversations about different ways we can travel by air.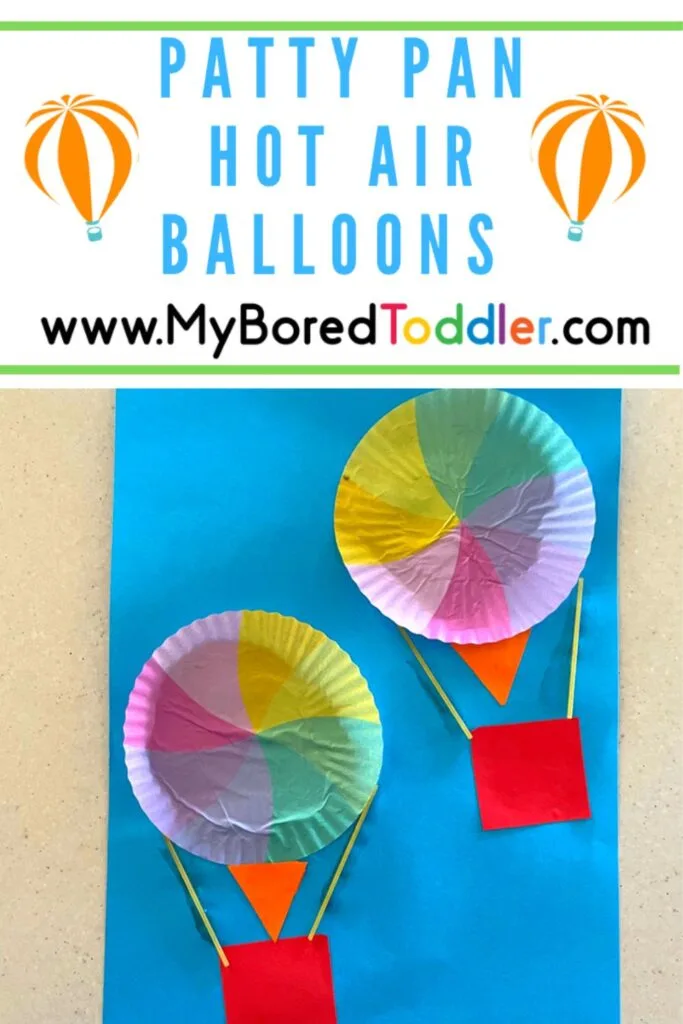 Patty Pan Hot Air Balloons
There is something about modes of transport that is fascinating for toddlers. It's all new and exciting, and being a part of that can be just as exciting for us parents too. Describing how we can use hot air balloons to travel through the sky was an interesting conversation and one that made creating our hot air balloons a must. This fun little craft was an easy way to incorporate other learning organically. We discussed shapes, colours, and positional language.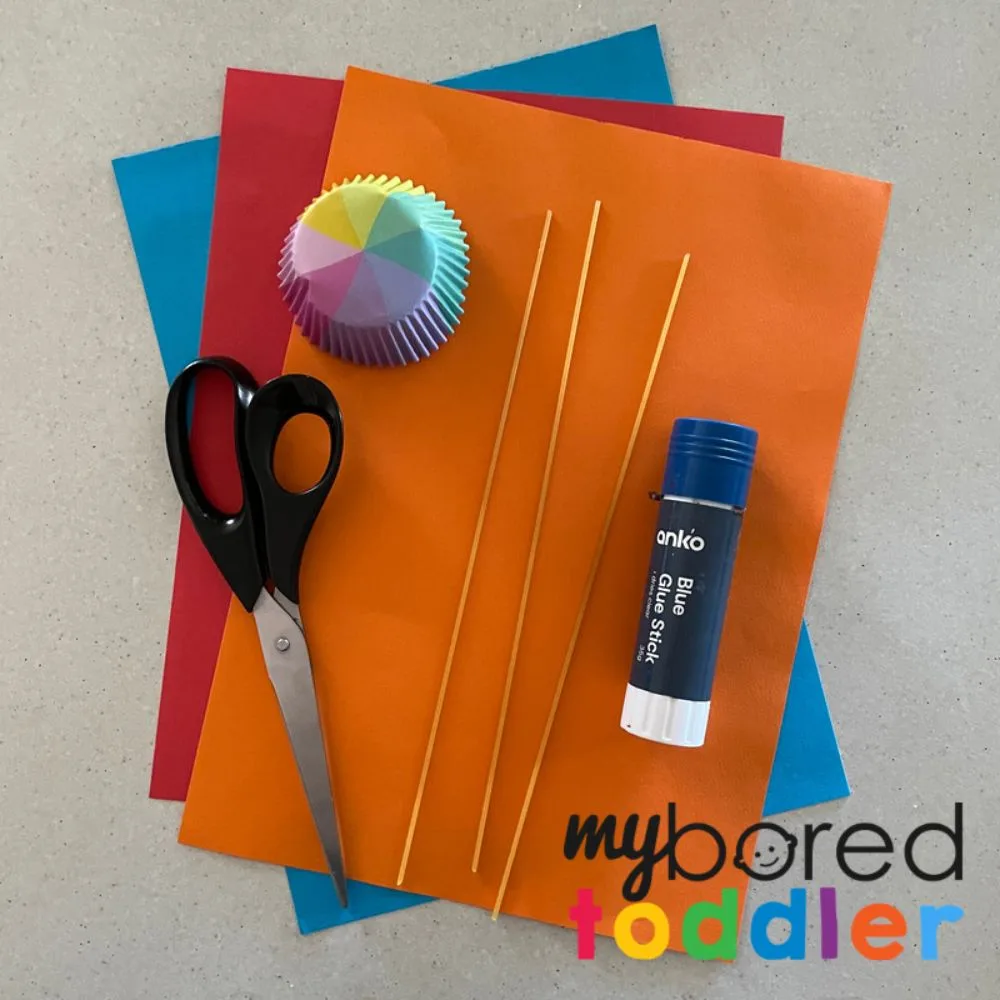 What you need to create patty pan hot air balloons:
We used spaghetti because as I reached into my tub of baking bits and bobs for the patty pan cases, the spaghetti was at eye level, and it seemed like a good way of getting another texture into our craft.
If you prefer to use a non-food product, other substitutes could include straws, twigs, string, a drawn line, or match sticks.

How to make your patty pan hot air balloons:
First, place the patty cases upside down on a flat surface. Gently press on them with the palm of your hand to smooth them flat. Position them onto your base piece of paper to ensure there is room for the basket and supports before securing them with glue.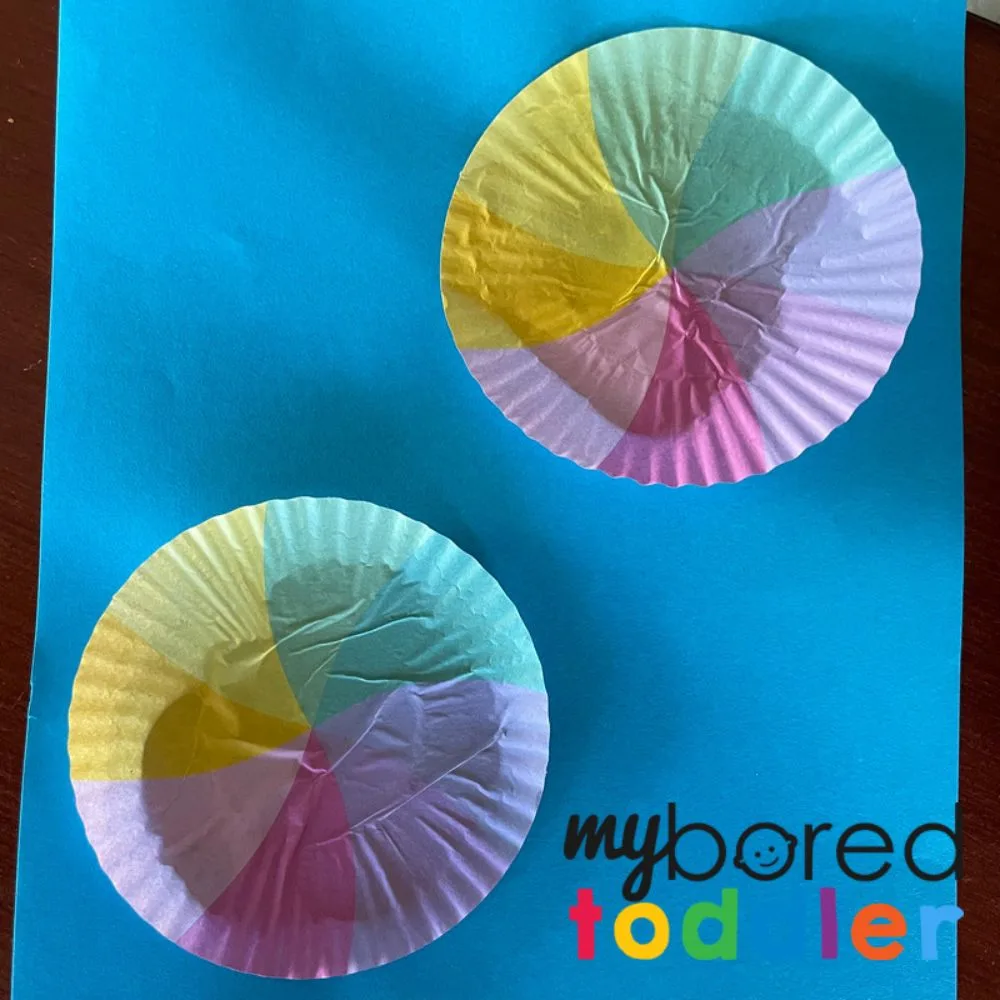 Cut out square baskets and triangle burners from the coloured paper. For older toddlers, these shapes could be drawn onto the pages as a template for them to cut themselves. Snipping with scissors is a great way to improve fine motor strength and coordination.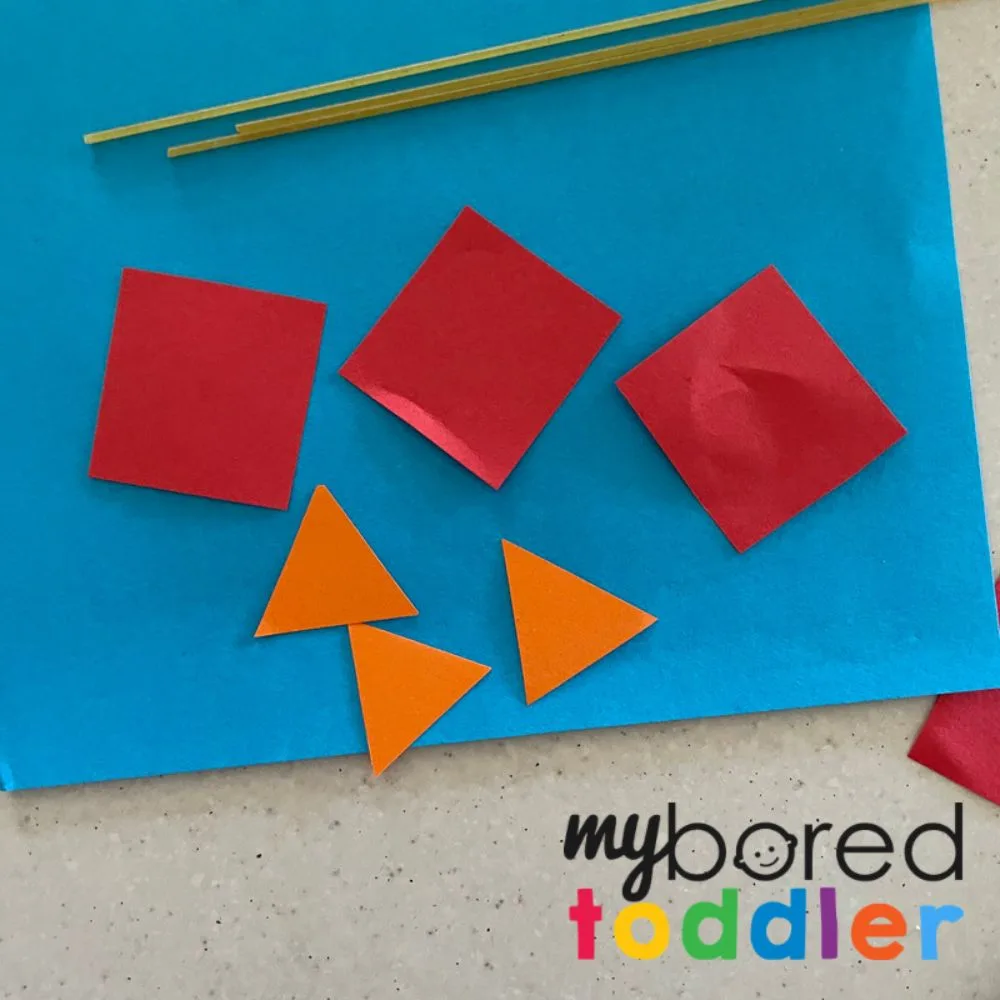 Secure the triangle burner to the throat of the patty case balloon, then the square basket just underneath this. Measure the length between the basket and the patty case and snap the spaghetti to the appropriate length. Secure the spaghetti with glue.
These patty pan hot air balloons are a great conversation starter and vocabulary builder. Ask your toddler what they think they could see if they were riding in a hot air balloon, how they think it would feel, and who they might take with them if they go on a hot air ballooning adventure. Pattypan hot air balloons are a fun craft that can inspire so much adventure!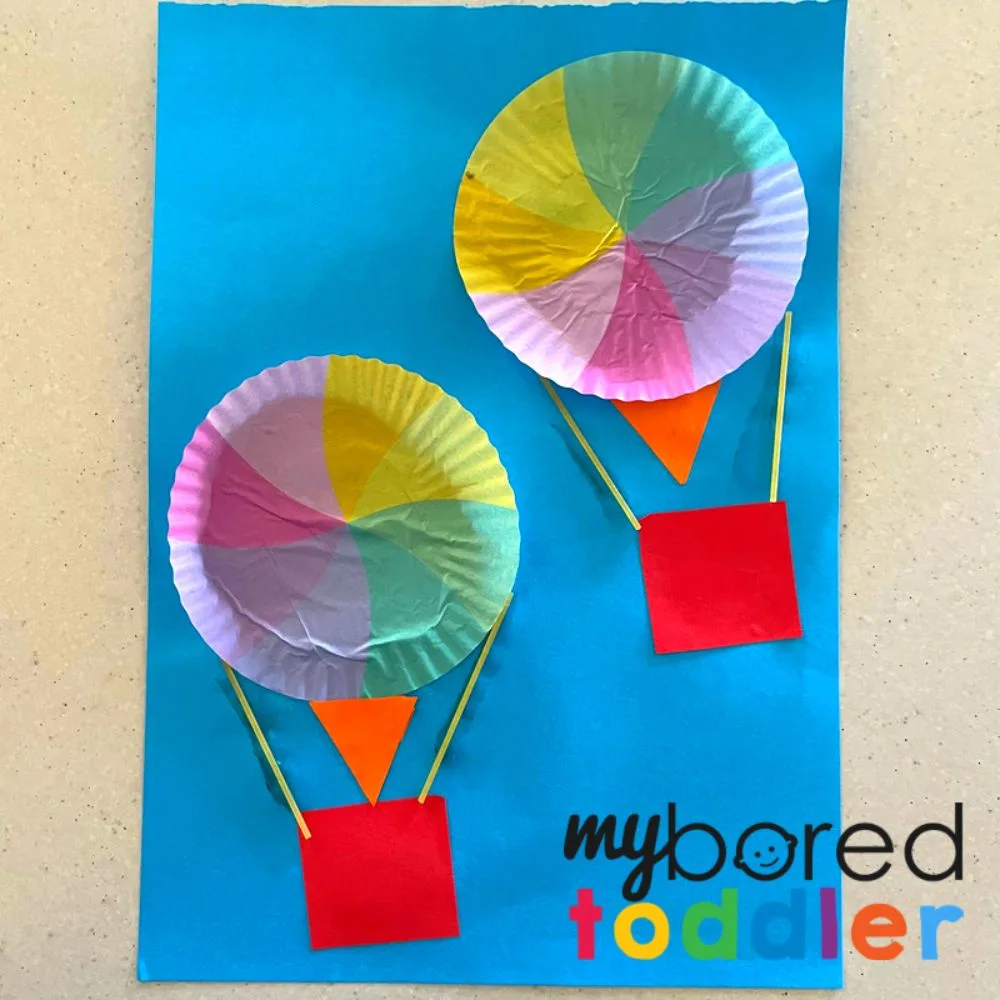 For more fun toddler activity ideas why not join our Facebook Group or follow us on Instagram – follow @myboredtoddler and use #myboredtoddler.
SOME MORE FUN TODDLER ACTIVITY IDEAS YOU MIGHT ENJOY ARE: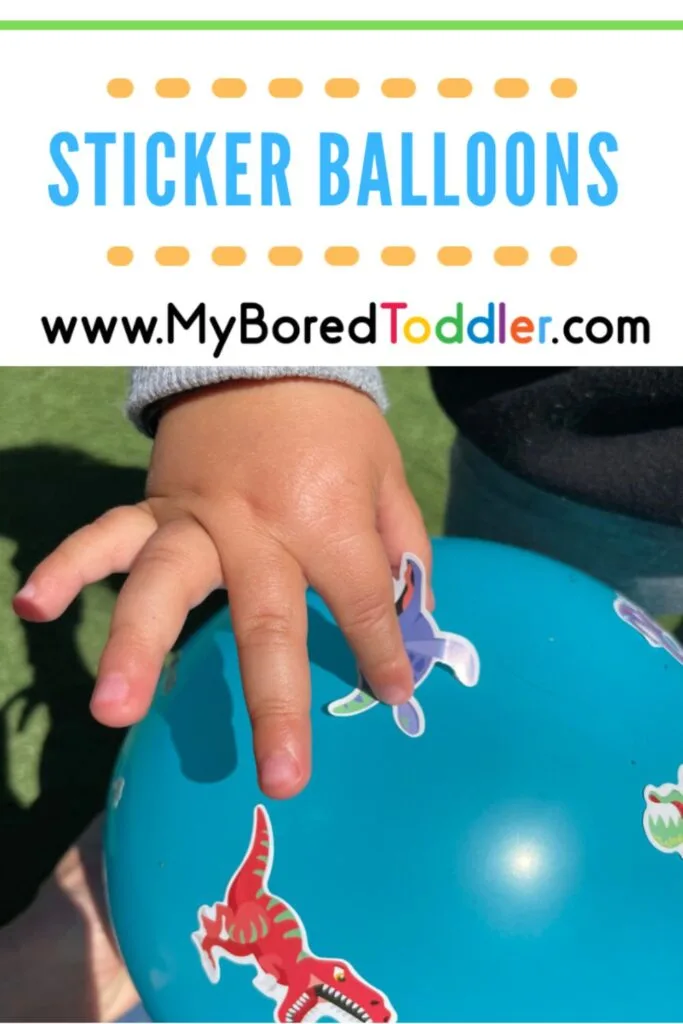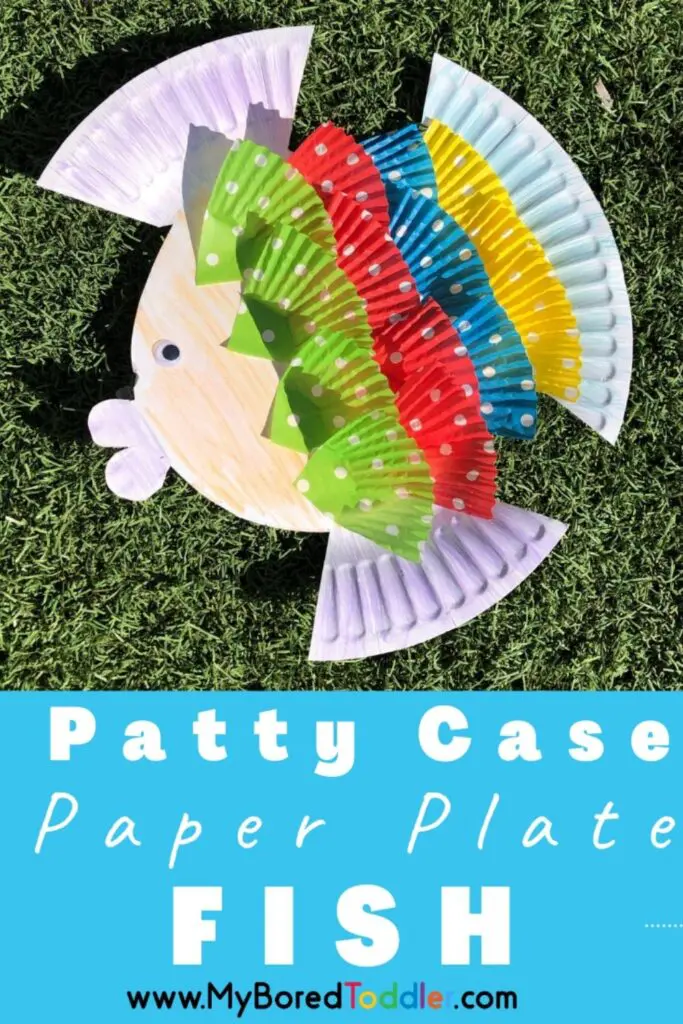 About the Author
Dani is a busy stay-at-home Mum of 3 and an early childhood teacher in training who is passionate about play-based learning throughout early childhood. For educational play ideas that you can do at home and parenting tips visit
Play Inspired Mum
Check her out on
Instagram
and
Facebook