This paper plate unicorn craft is a fun and easy toddler activity.
Transform a humble paper plate into a texture-filled magical paper plate unicorn.
With soft wool and glittery paper, this paper craft offers a tactile experience to your crafting session.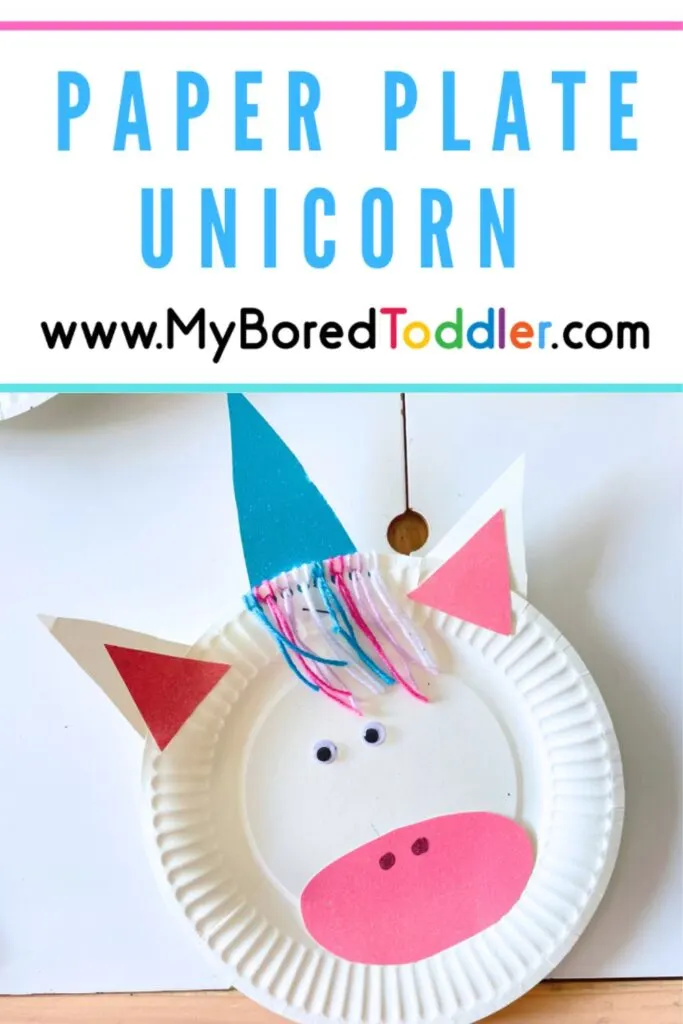 Paper Plate Unicorn
Unicorns are all the rave at the moment - as they should be! Whether your toddler creates one full of bright colours or candy pastels, they represent magic, fun, and endless possibilities!
This is a fun paper craft that is easy to assemble and looks great!
If you love to match your crafts up with a book like I do, then you can't go past one of my favorite - "That's Not My Unicorn" - you can get it HERE on Amazon.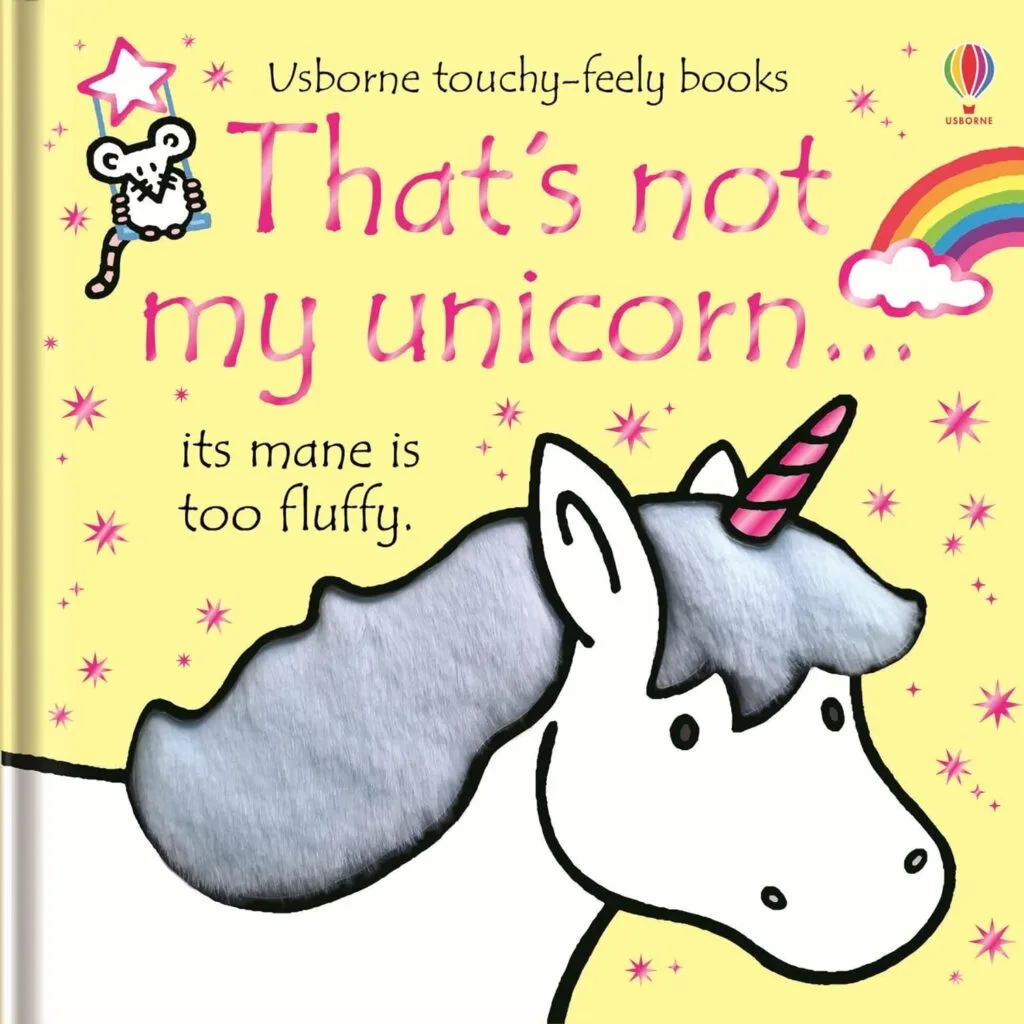 What you need to make a paper plate unicorn: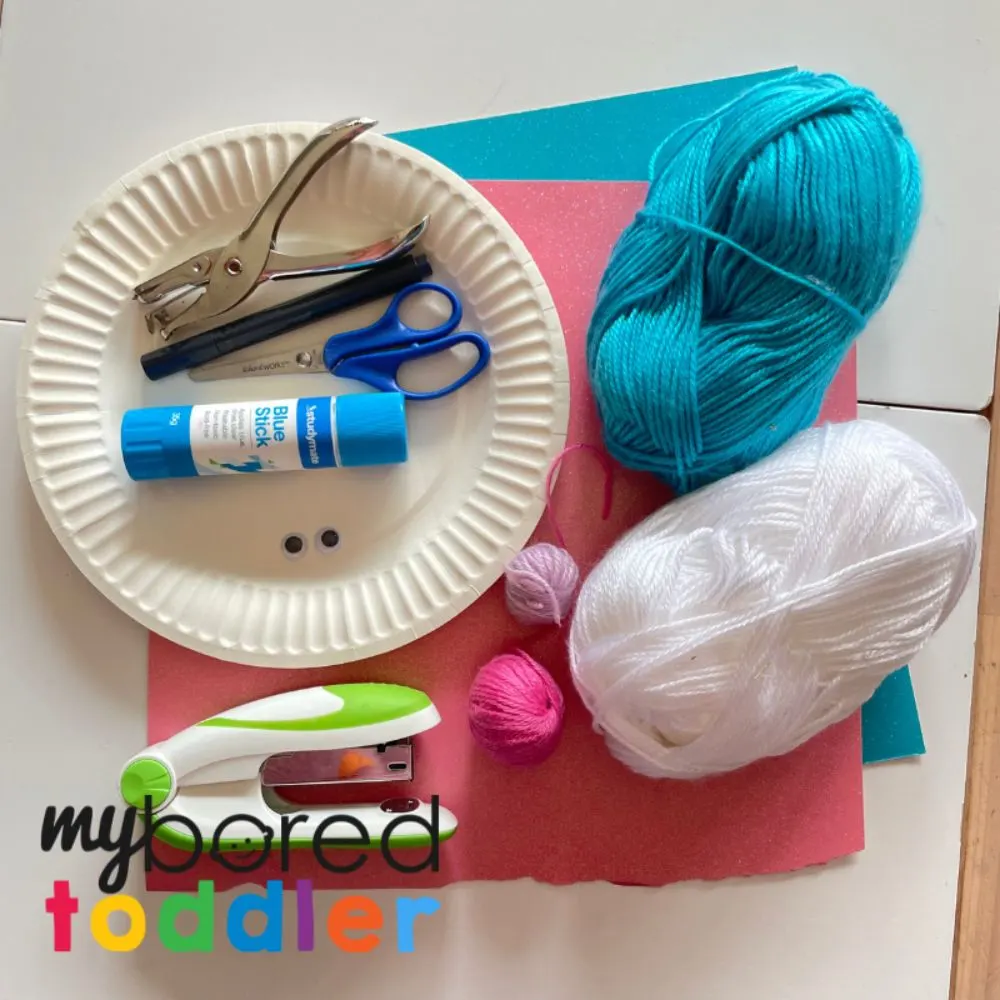 Cut lengths of wool to approximately 10cmin length. We used four colours and cut two of each colour.
Word of warning, Mr 2 loved cutting the wool so much that he gave his unicorn a haircut at the end. This is a great fine-motor workout for developing hands.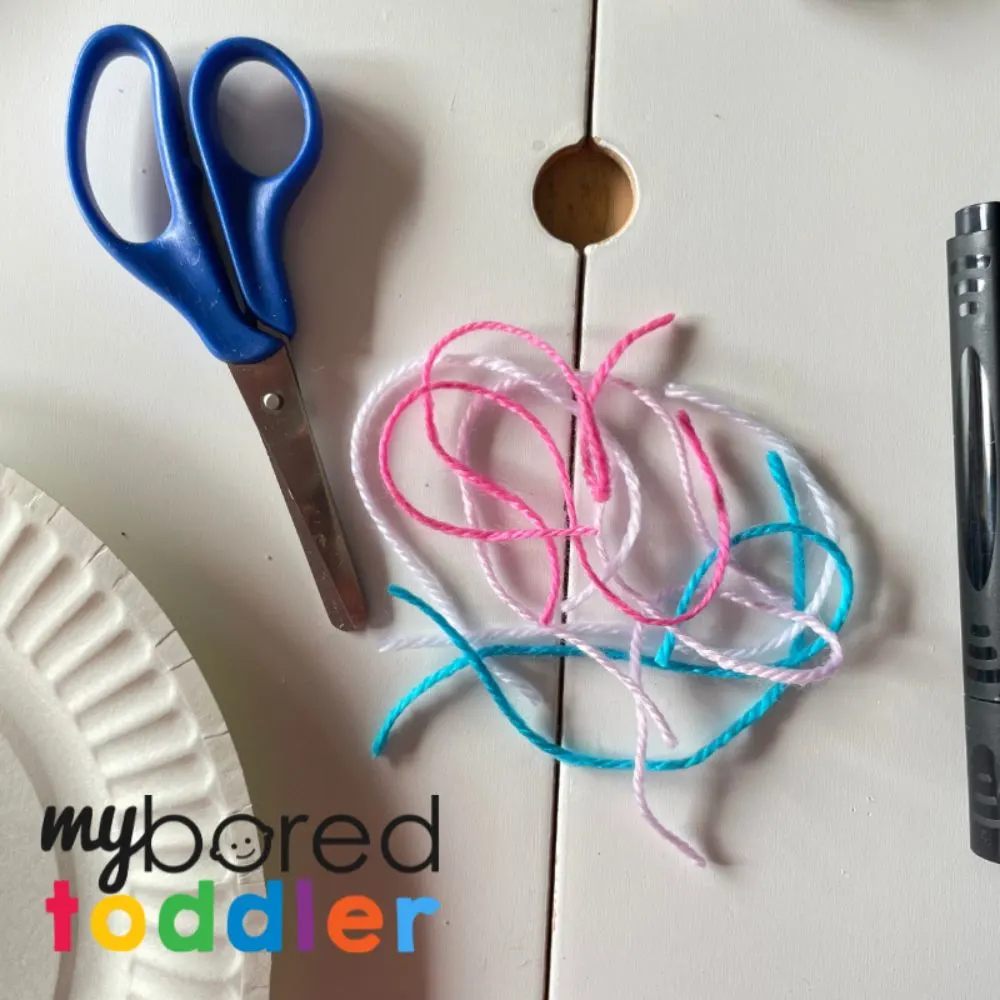 How to make a paper plate unicorn:
The first step to making your paper plate unicorn is to make your unicorn a beautiful forelock. This is the 'hair' that falls in front of its face, between its ears.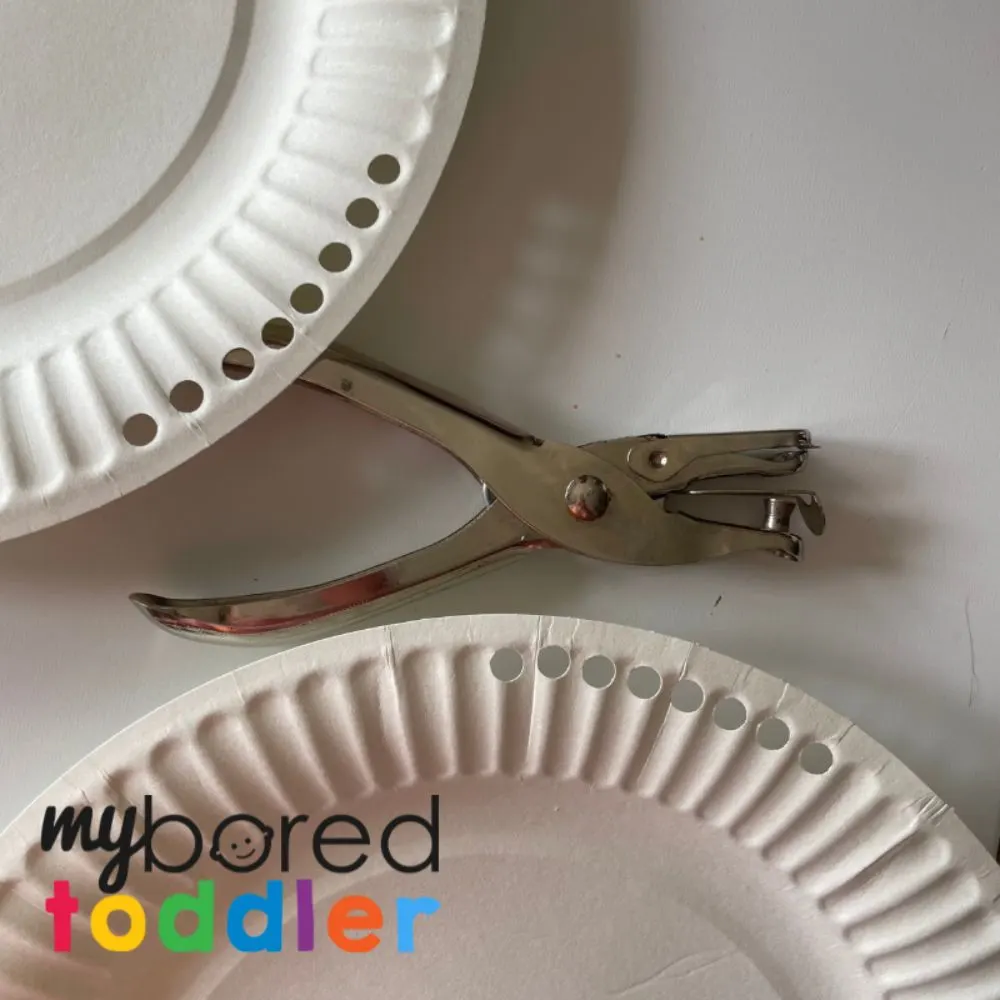 Using the hole punch, make eight holes across the top of the paper plate spaced approximately 5mm apart and 5mm from the rim of the plate.
Fold a length of wool in half.
Slide the looped end a third of the way through a hole in the plate.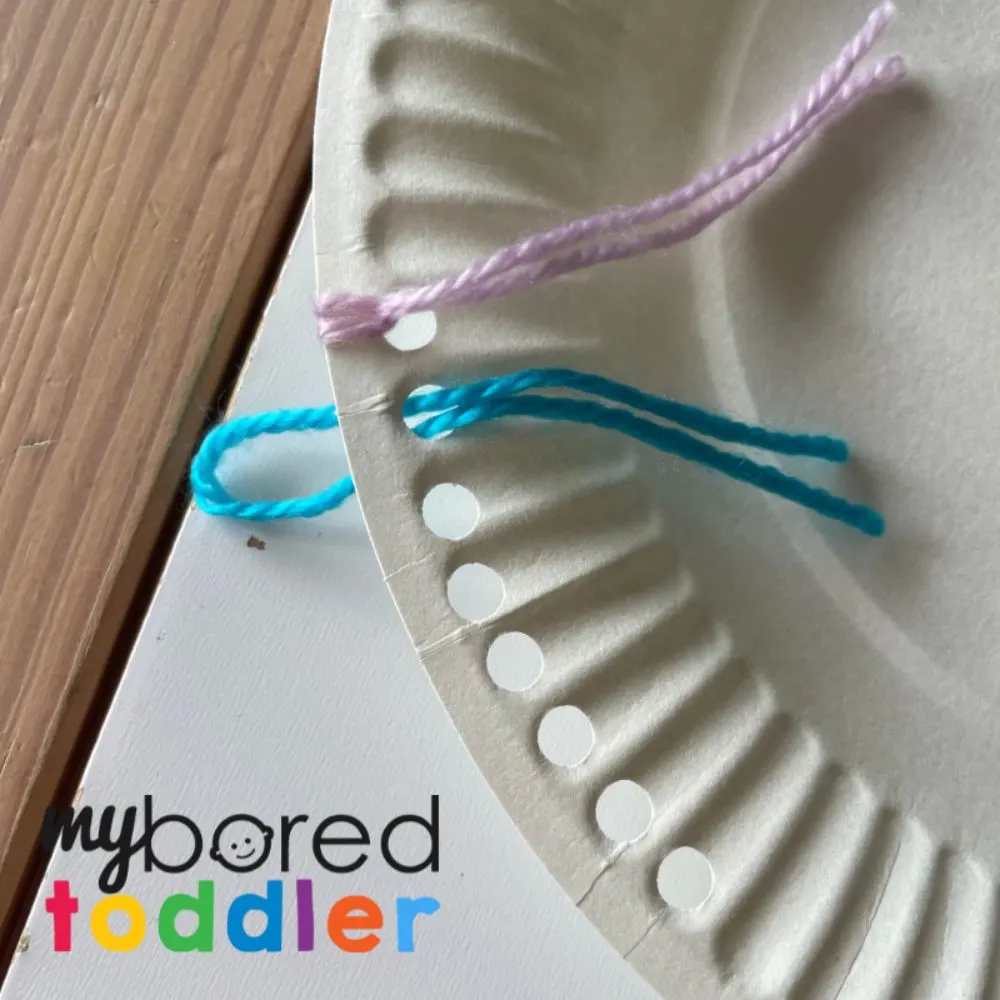 Pull the tail ends through the loop to secure the wool in place.
We created a pattern using our four colours.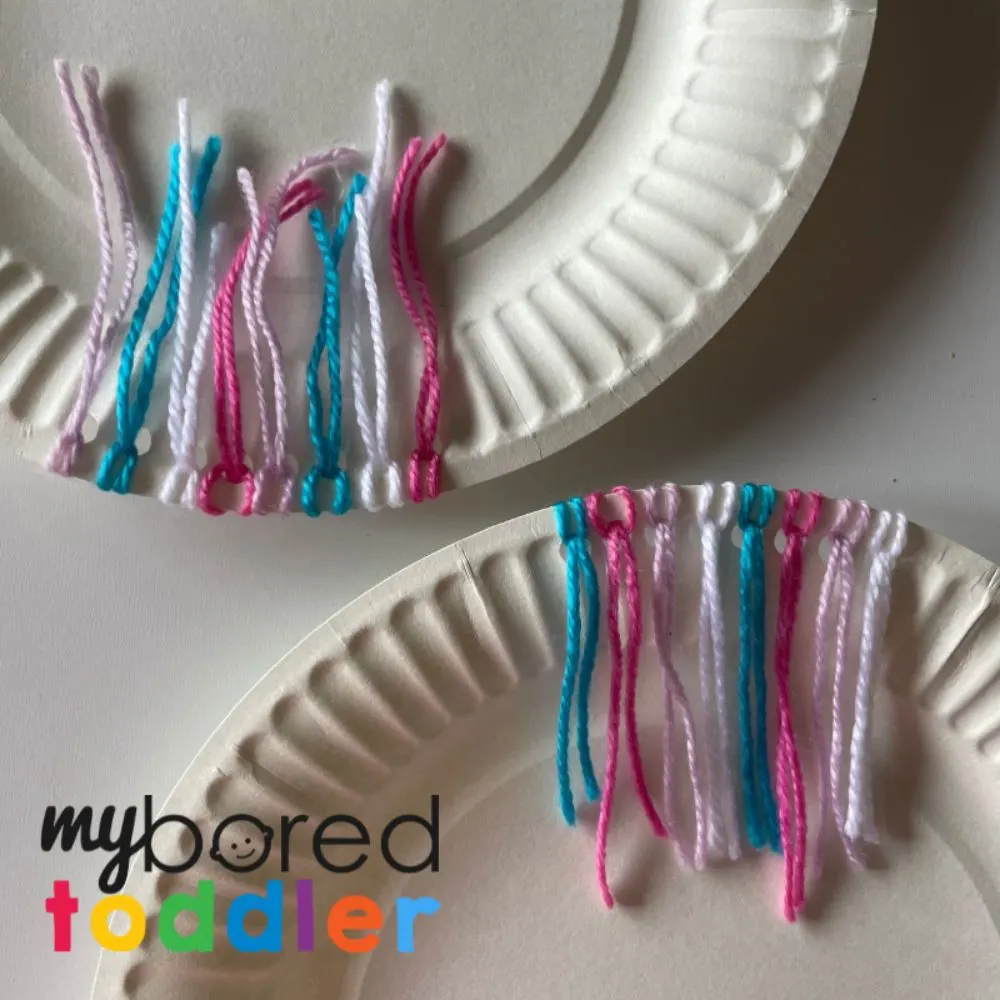 Using the scissors, cut the second paper plate in half. Then, cut one of the halves in half to create two quarters. Cut one of these in half to create your unicorn's ears.
Staple the ears in place on either side of your unicorn's forelock.
Cut a triangle horn out of the blue glitter paper.
Staple the horn in place above the forelock. We moved the wool aside before stapling to conceal the staple behind the wool.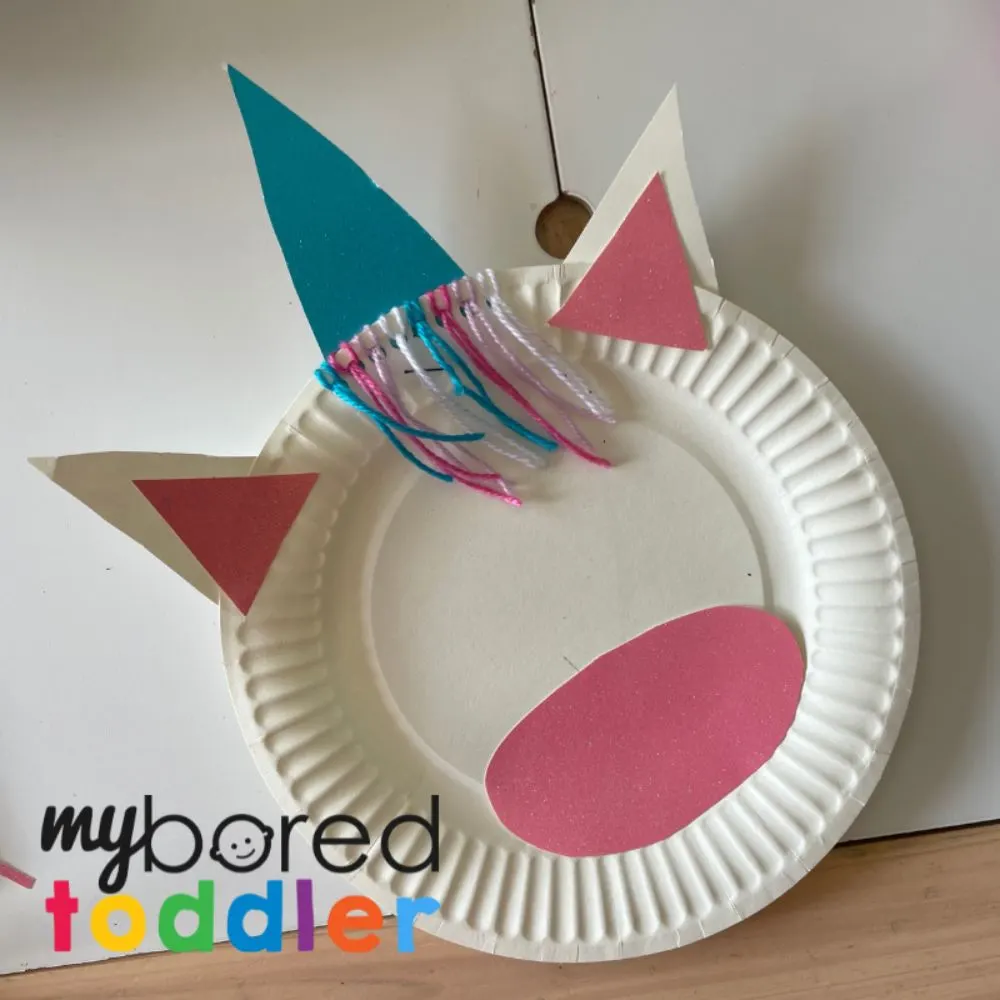 Cut out two triangles from the pink glitter paper a touch smaller than the paper plate ears.
Glue these over the staples 'in' the unicorn's ears.
Cut out an oval shape from the pink glitter paper to create your unicorn's muzzle.
Secure the muzzle in place using your glue.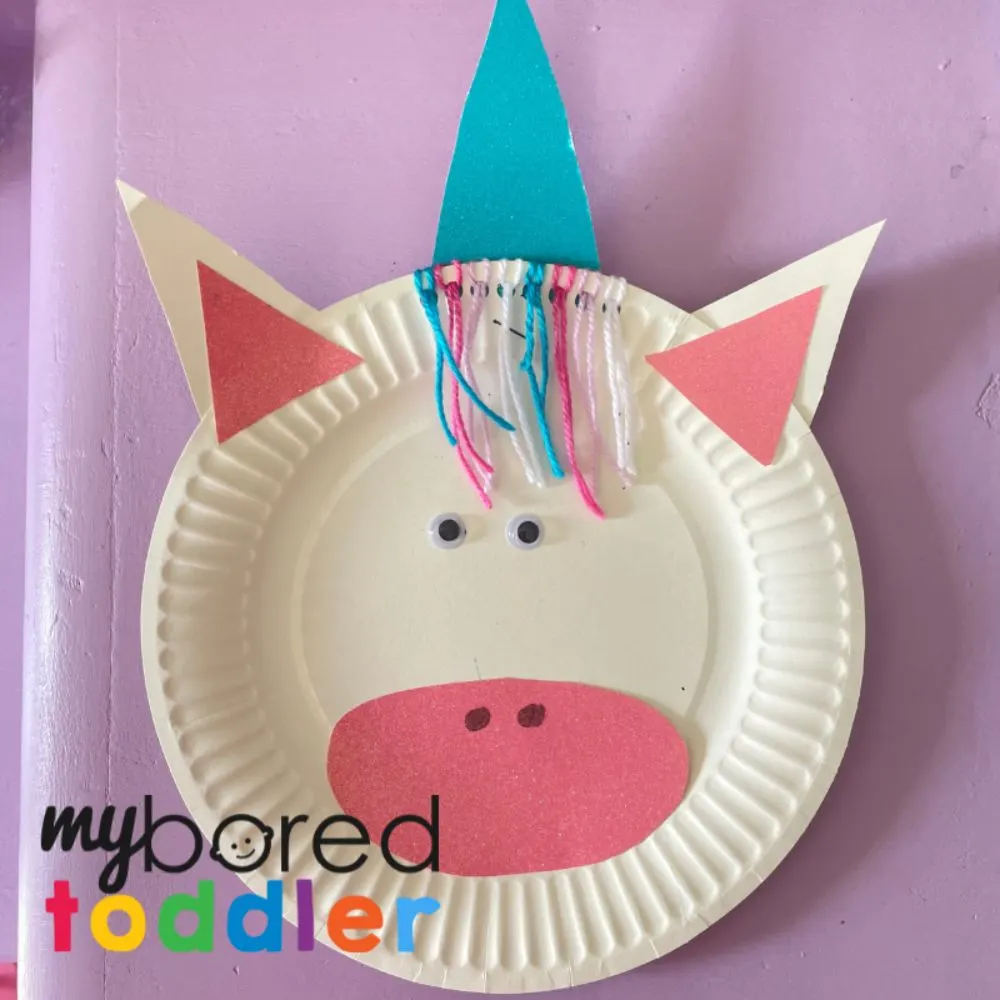 Draw on some nostrils with a marker and glue on the eyes, and your DIY paper plate unicorn is complete!
This magical, mythical, magnificent DIY paper plate unicorn contains textures and sparkles. Although it is a craft project, many sensory elements combine to create a magical masterpiece!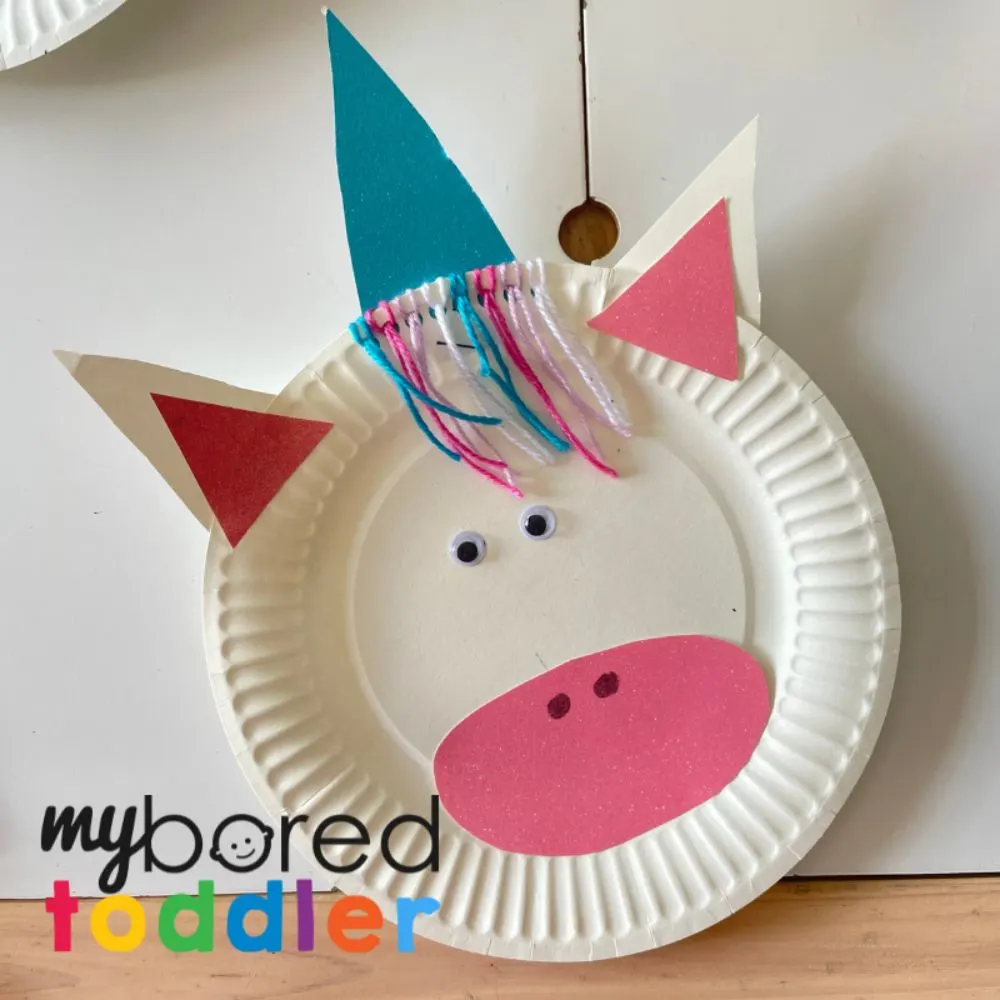 For more fun toddler activity ideas, why not join our Facebook Group or follow us on Instagram – follow @myboredtoddler and use #myboredtoddler.
Follow us for more toddler activity ideas
SOME MORE FUN TODDLER ACTIVITY IDEAS YOU MIGHT ENJOY ARE: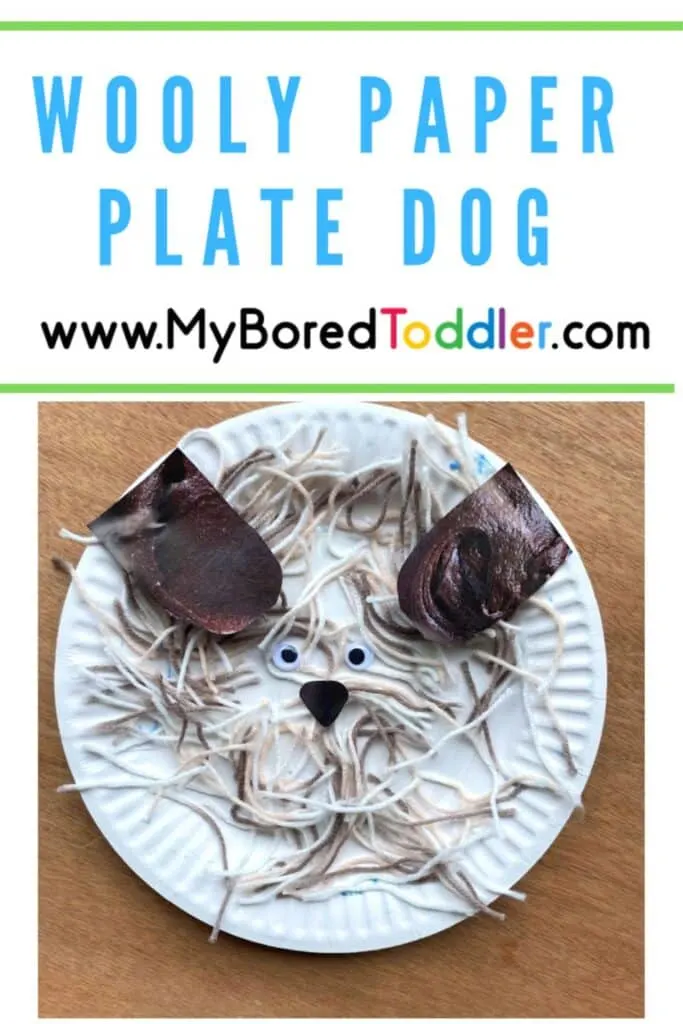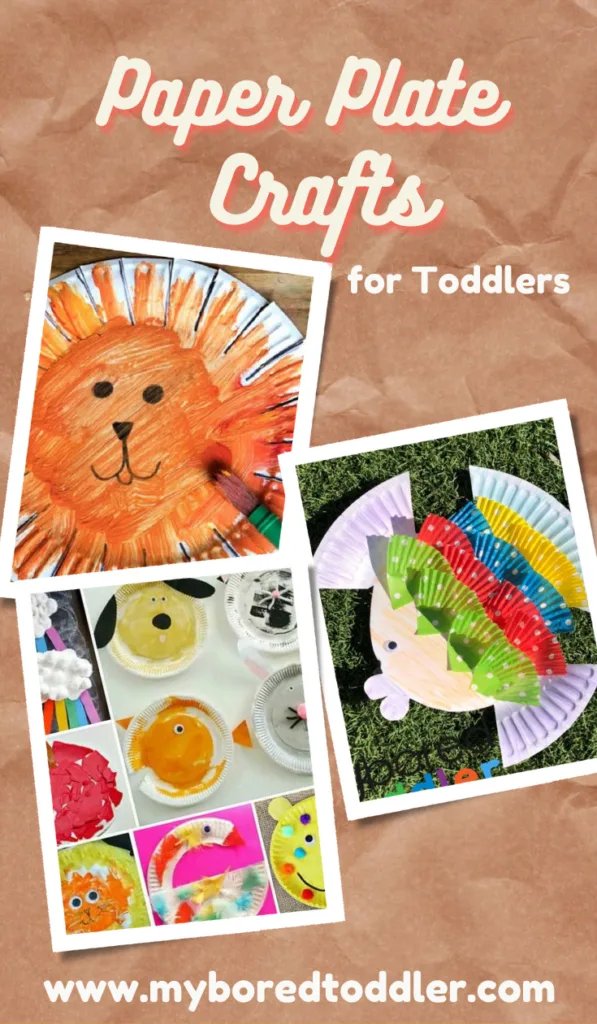 About the Author
Dani is a busy stay-at-home Mum of 3 and an early childhood teacher in training who is passionate about play-based learning throughout early childhood. For educational play ideas that you can do at home and parenting tips visit Play Inspired Mum Check her out on Instagram andFacebook